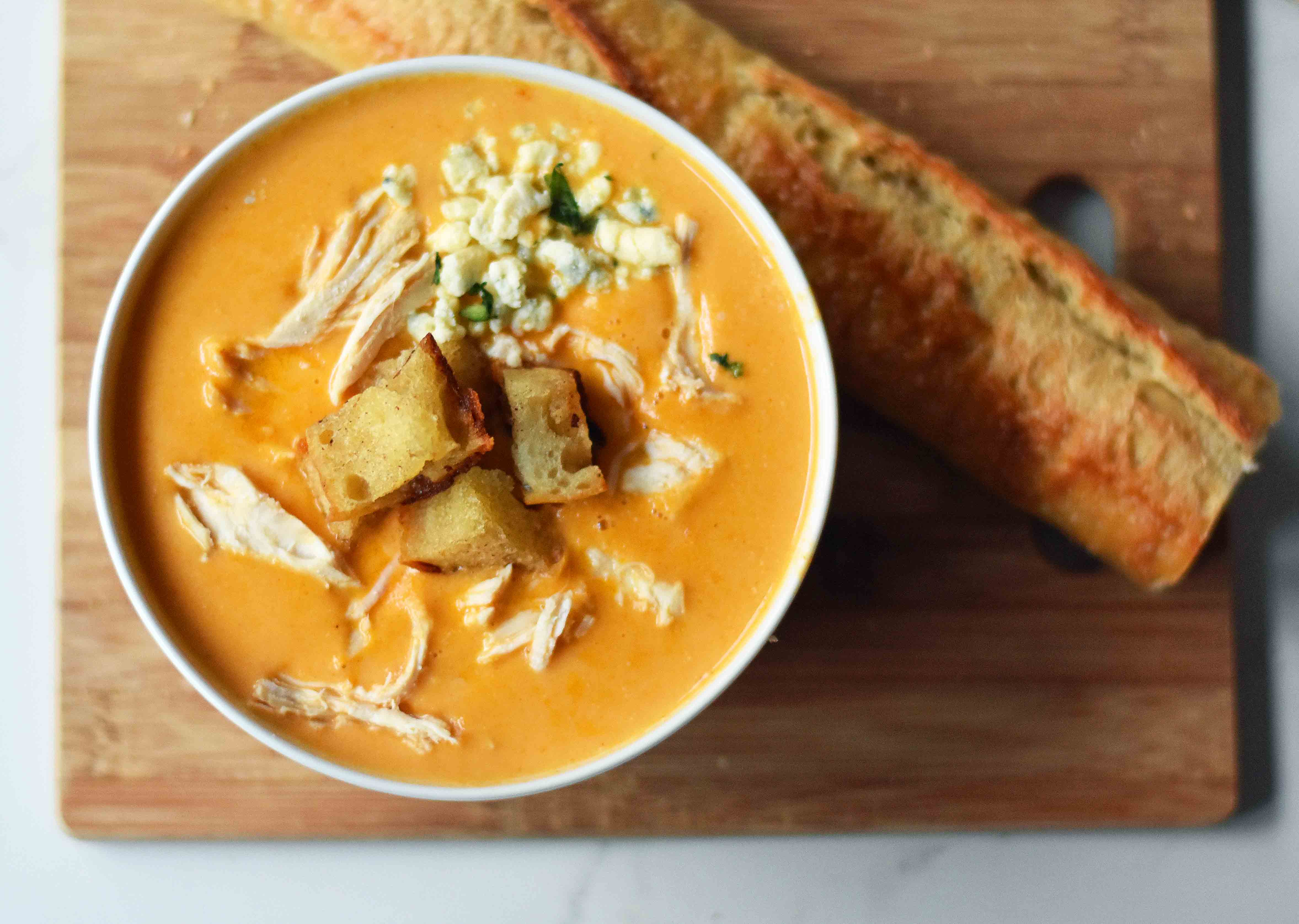 Creamy Buffalo Chicken Soup with all of the creamy, tangy, and spicy flavor of your favorite chicken wings but in a soup!
My family is obsessed with wings.
It all starts with my husband. If he ever goes on a diet, he asks to splurge on wings and ribs for his last meal.
If he ever takes the boys on a "guys night out" they always order wings. If I am ever out of town on business, they order wings. You are probably getting the picture by now. They love themselves some chicken wings.
Guy Fieri, from Food Network, is one of my favorites and his food is always over-the-top delicious. He is always bringing the intense flavors! I saw him make a Buffalo Chicken Soup and I knew that it had to go on our dinner menu. It was everything I wanted it to be but needed a little more wing flavor. I am tweaking the recipe and sharing it with you!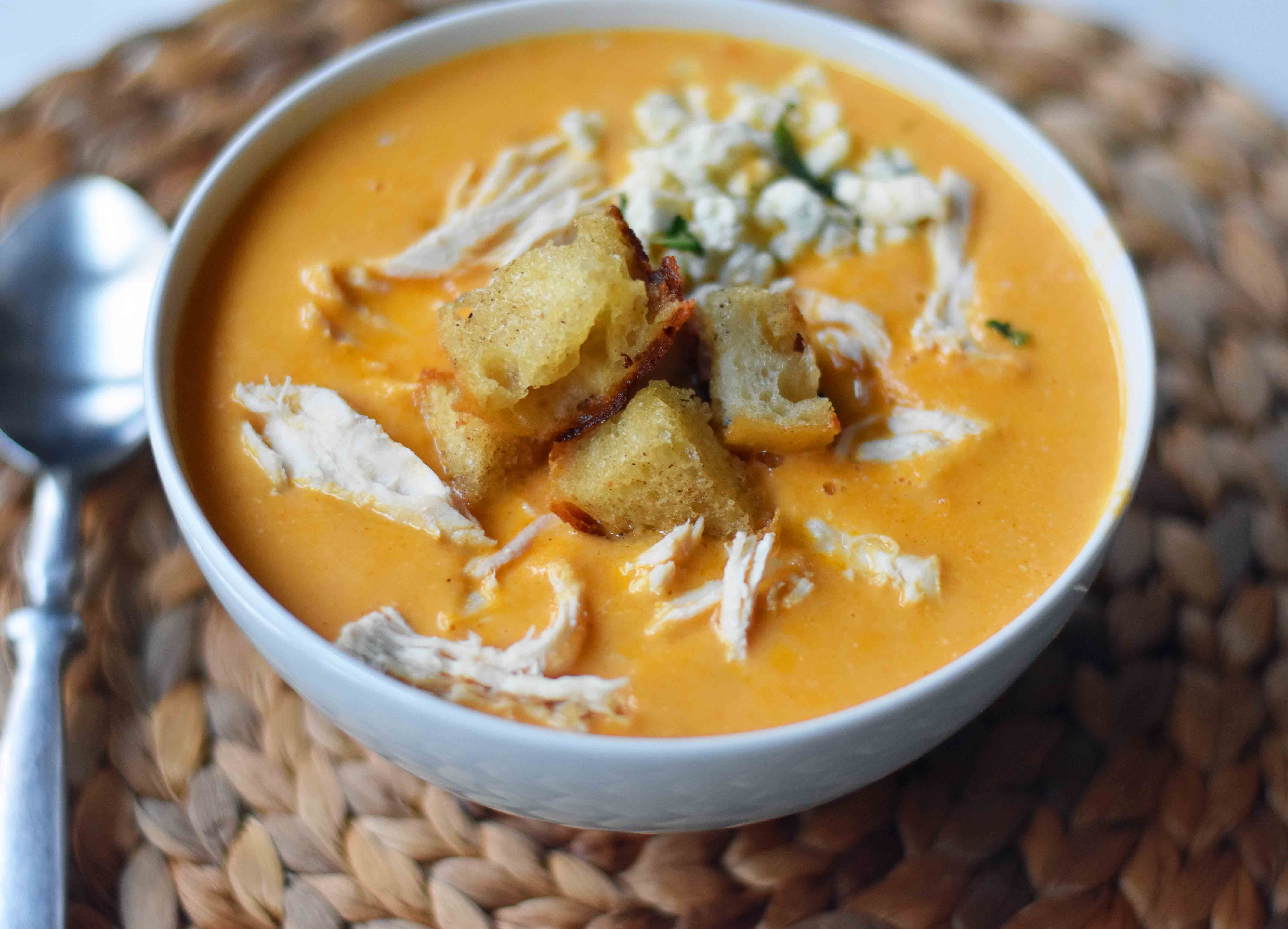 This Creamy Buffalo Chicken Soup is made with everything you love about wings -- the robust flavor of the wing sauce paired with the freshness of carrot and celery sticks dipped in blue cheese (or ranch) dressing.
This Creamy Buffalo Soup starts off with sauteeing onion, carrots, and celery in butter until softened. This is going to bring out the rich flavors of the vegetables and add some freshness to the soup.  Chicken stock is added to give it a depth of flavor. This is a good time to puree in a blender or by using an immersion blender.  This creates a silky smooth creamy soup.
Once the soup is pureed, bring it back on the heat and add the heavy cream.  The Frank's Hot Sauce or Wing Sauce is what gives it that perfect chicken wing flavor.
I am salivating just thinking about this soup and want a bowl right this very second.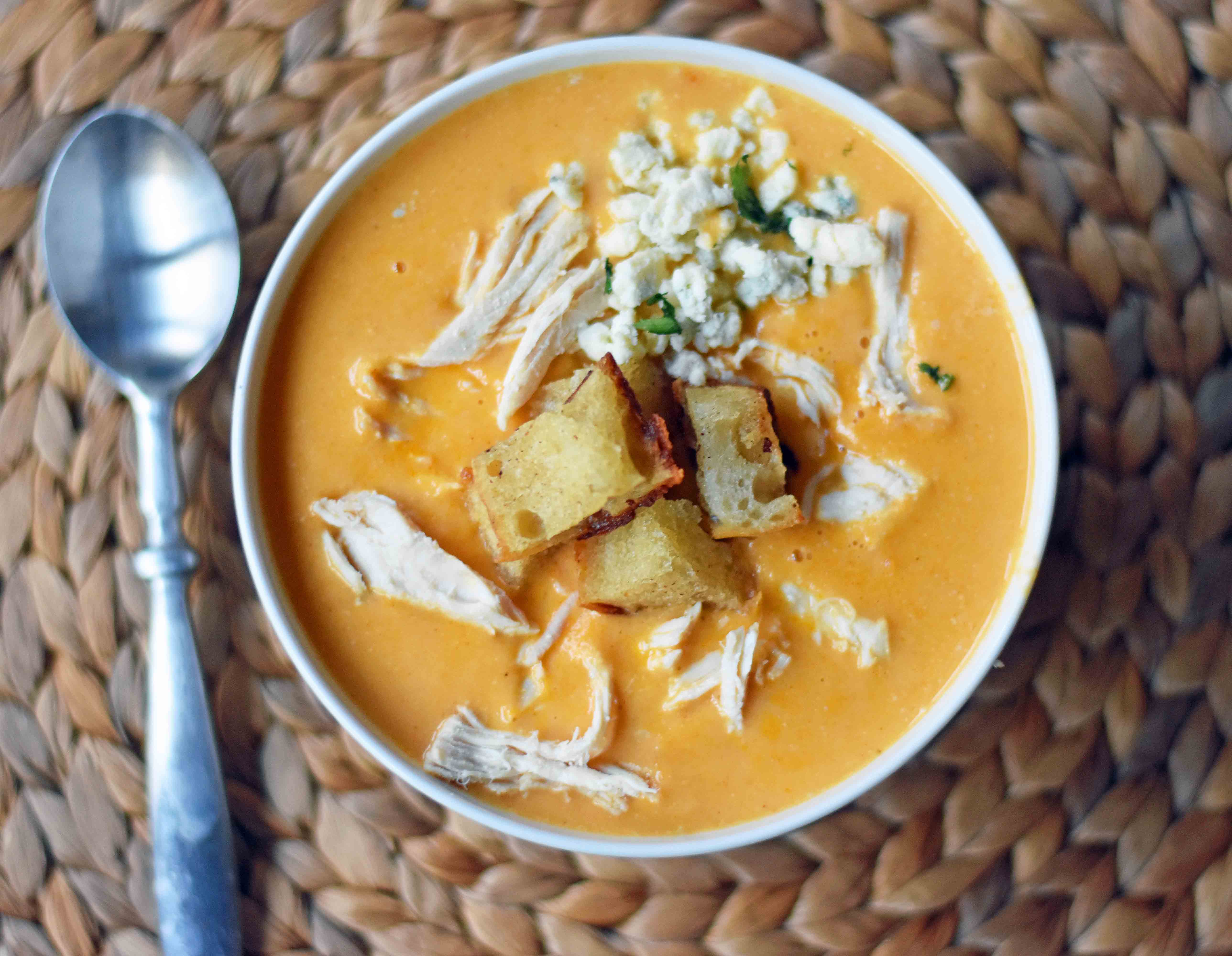 You may use any type of chicken you desire -- pulled chicken meat from a rotisserie chicken or poached chicken. If you want to know how to make tender, poached chicken that shreds easily, just follow the easy directions below.
How to poach chicken breasts:
Place chicken breasts in a pot and cover with water. Sprinkle with some salt and any other seasonings you desire. Bring water to a boil and once the water has reached the boiling stage, quickly reduce to a simmer at low heat. Cover and allow to cook for 10 - 14 minutes or until chicken is no longer pink. Remove chicken from water and shred using two forks.
This Creamy Buffalo Soup can be topped with blue cheese crumbles (if you dig it), sour cream, green onions, and homemade croutons. The croutons are ridiculously good with this soup!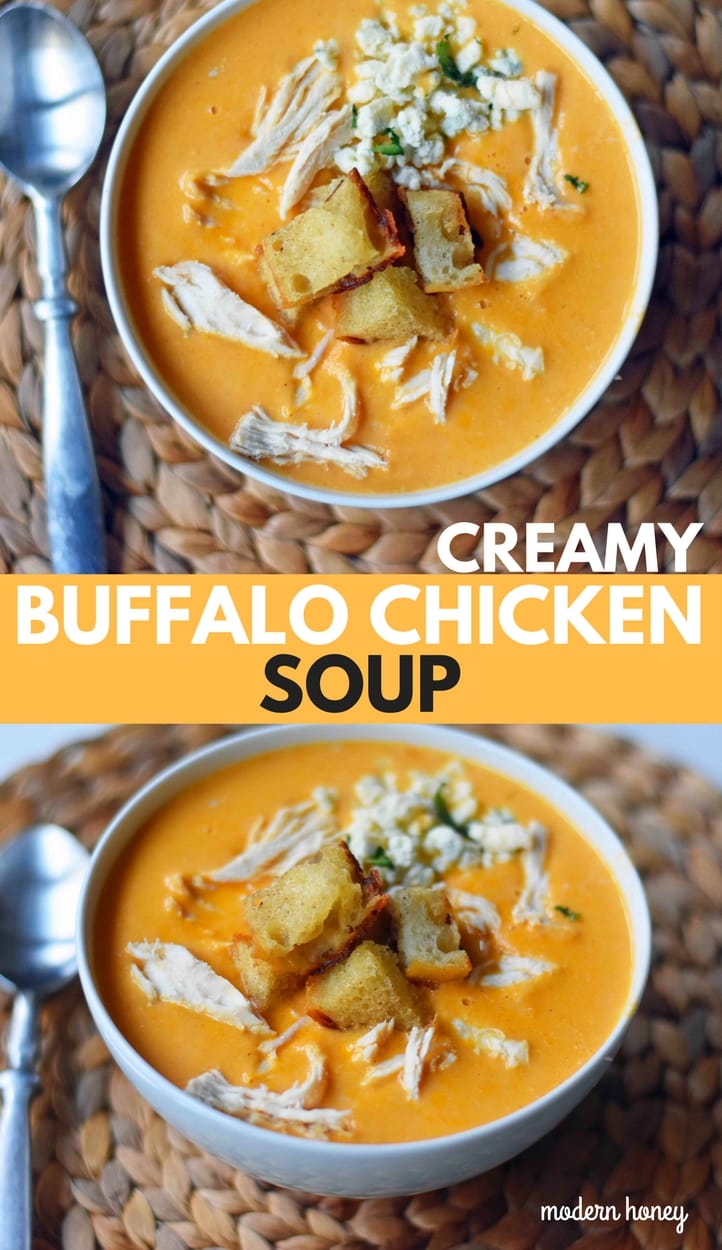 Happy Cooking, my friends!