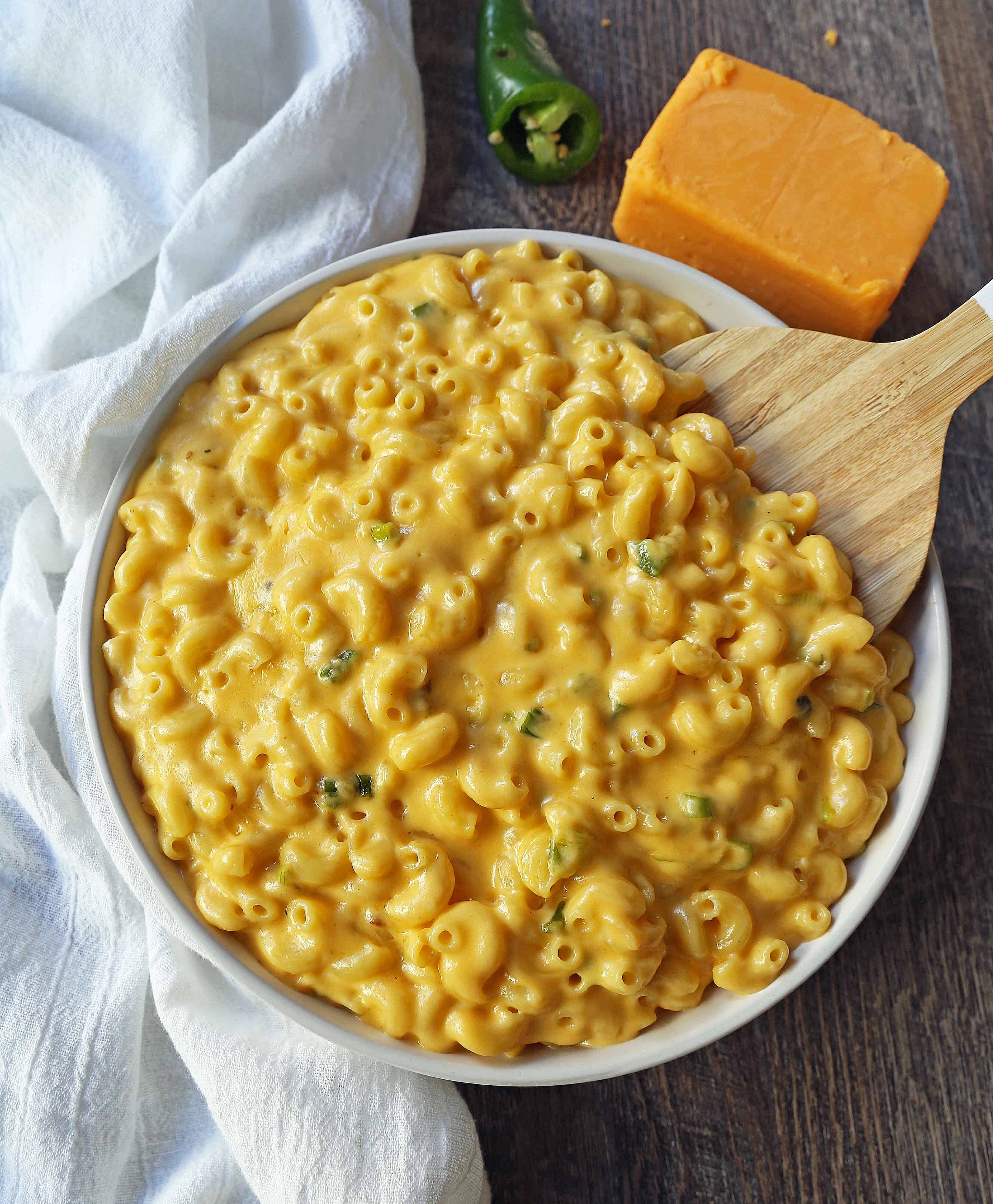 Creamy Jalapeno Macaroni and Cheese
Stovetop homemade creamy macaroni and cheese with sauteed jalapenos. Mac and Cheese with a kick!
There's this fake macaroni and cheese that they sell in boxes and my kids go crazy for.  It is what makes me crazy! It is not the REAL  macaroni and cheese made with ingredients you can actually pronounce! So, I was determined to make mac and cheese that my kids would eat and love.
This is the creamiest, dreamiest macaroni and cheese recipe with a spicy little kick to keep things interesting. A touch of jalapenos gives it a nice subtle spice that balances the rich, creamy sauce.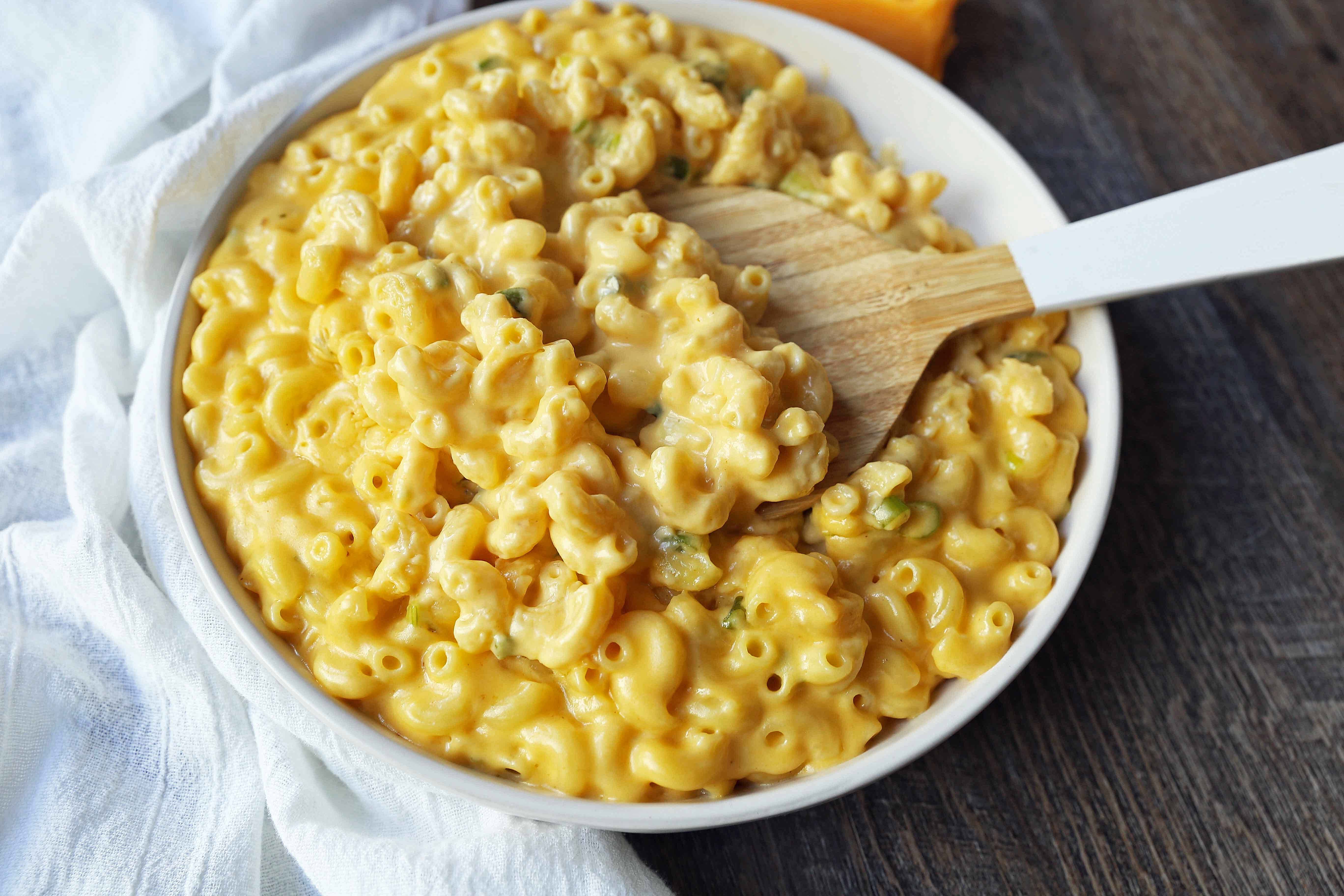 We love jalapenos here in Arizona where Mexican food reigns supreme.  My brother, Scott, lived in Mexico for two years to serve a church mission and he came home putting jalapenos on everything...and I mean everything! The first time I tried mac and cheese with jalapenos, I was hooked!
This Creamy Spicy Macaroni and Cheese is made with sharp cheddar cheese, cream, whole milk, jalapeno, green onions, butter, a touch of flour to thicken, all tossed with elbow or cellentani pasta. Now that sounds like a list of ingredients I can support!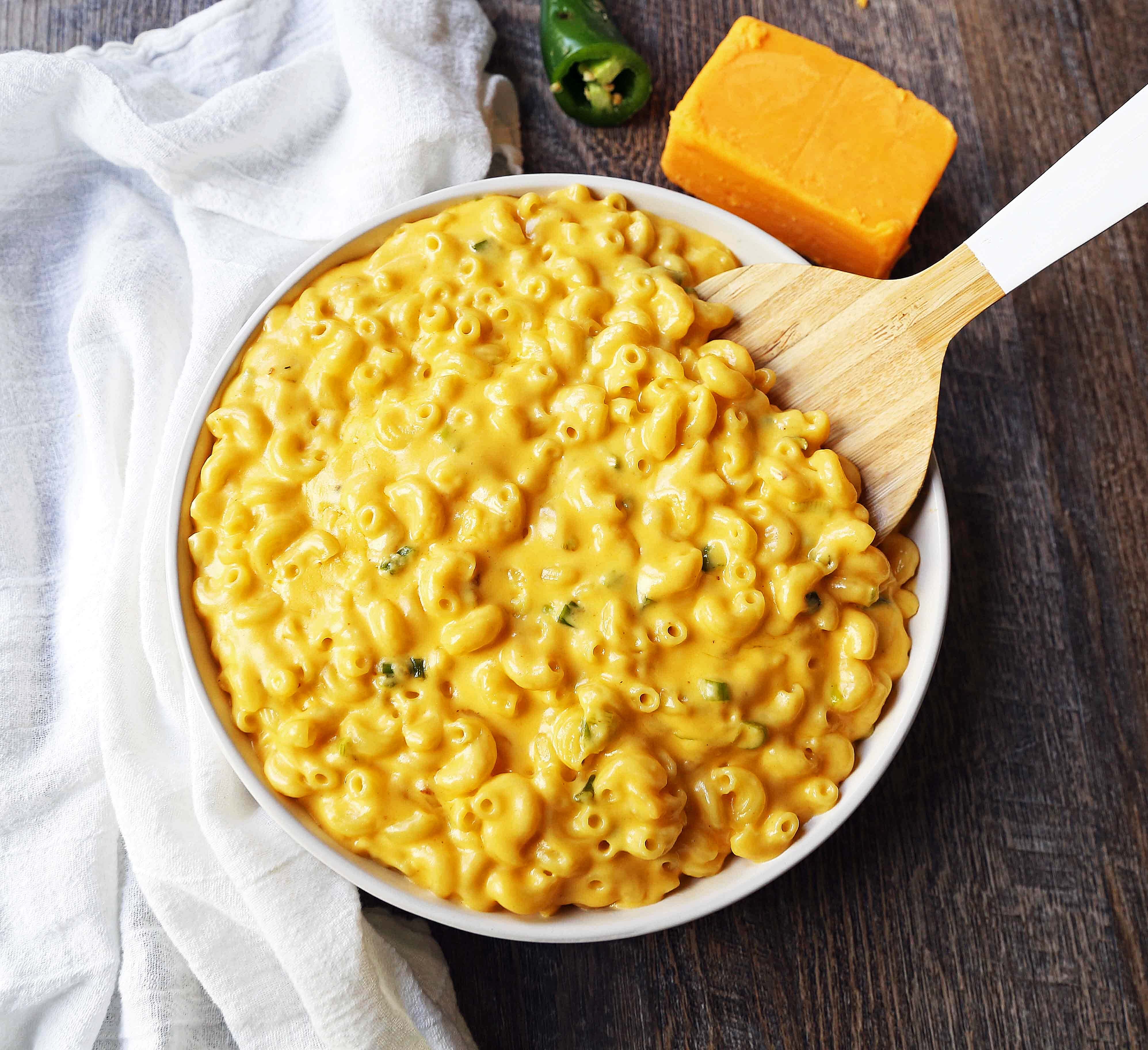 How to make Creamy Jalapeno Macaroni and Cheese:
 Start by sauteeing jalapenos and green onions in butter until softened, about five minutes.  This helps to develop the flavor of the jalapenos and onions.
Whisk in the flour to the butter and jalapeno mixture and cook for another five minutes to make a thick paste.
Whisk in the milk and cream.  Add the sharp cheddar cheese, only 1 cup at a time, whisking well after each addition, until it is completely melted.  Continue to cook for about 10 to 15 minutes.
While the cheese sauce is cooking, cook the pasta according to package instructions. Make sure to generously salt the water to season the pasta from within while it cooks.  Drain the pasta.
Combine the pasta and cheese sauce. Check for seasonings and add more salt, if needed.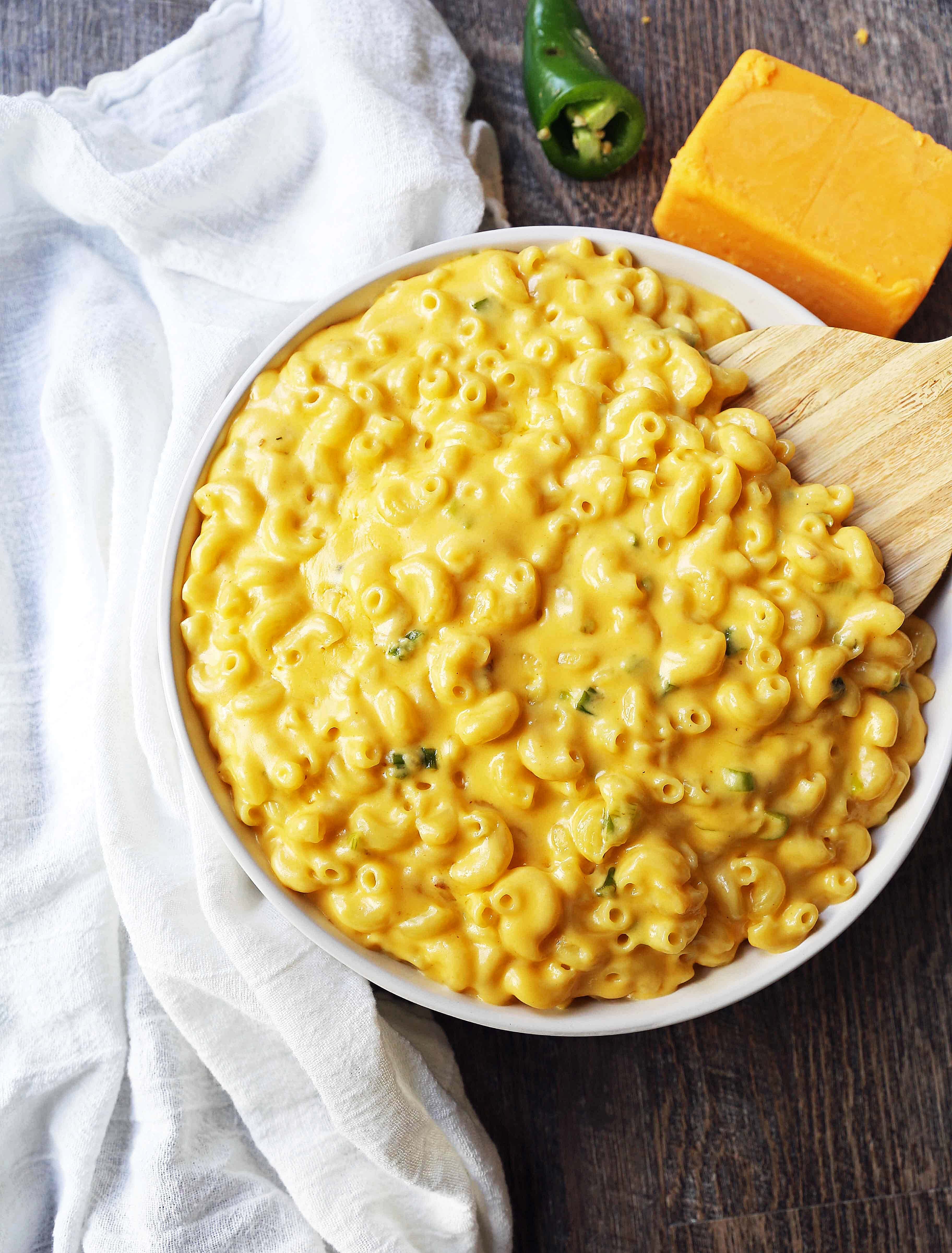 I love to hear from you! If you make this recipe, please be sure to leave a comment and give this recipe a rating. Sign up for my newsletter below so you never miss a recipe. Thank you for following along! I truly do have the greatest readers. FOLLOW ME ON:   INSTAGRAM --- FACEBOOK --- PINTEREST