Croissant Bread Pudding with Vanilla Sauce is made with croissants baked in a custard sauce and topped with a homemade vanilla bean sauce. The most decadent dessert or breakfast recipe!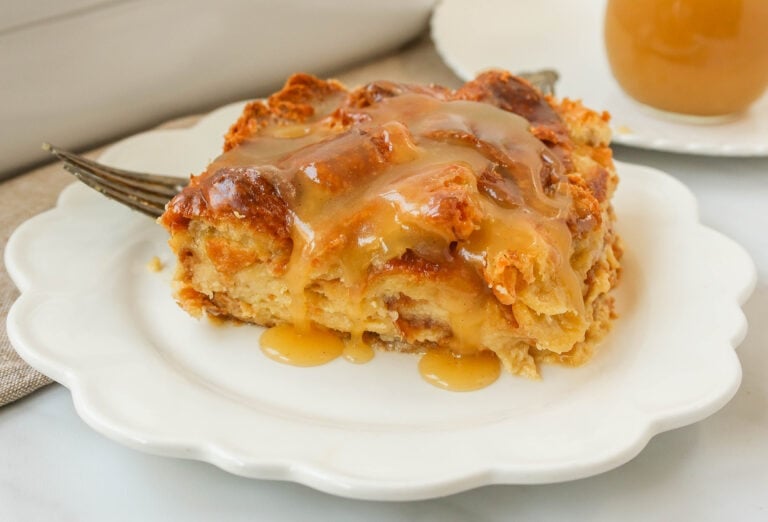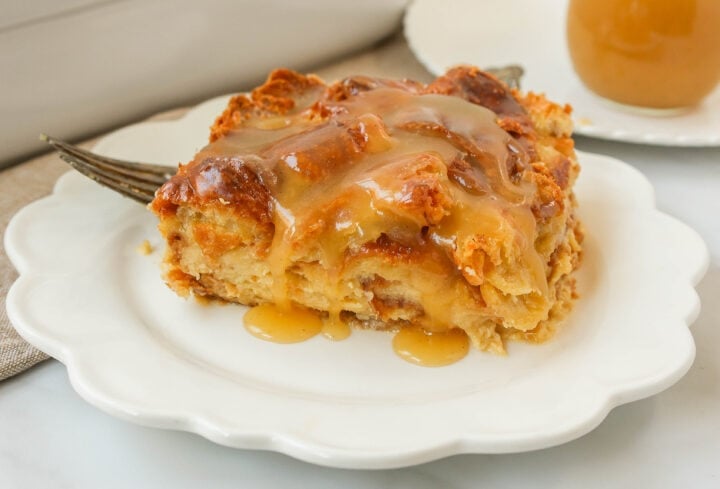 Sometimes you just need a gourmet breakfast or a rich, luxurious dessert that is the showstopper that will knock everyone's socks off.
This Croissant Bread Pudding is the answer.
I love making this bread pudding recipe on Christmas morning or for dessert in the Fall. It is so warm and comforting and absolutely so easy to throw together! It literally takes 10 minutes to whip up.
This Croissant Bread pudding is made with buttery croissants soaked in homemade vanilla custard and baked. Then it is topped off with a vanilla butter sauce that you will want to drink!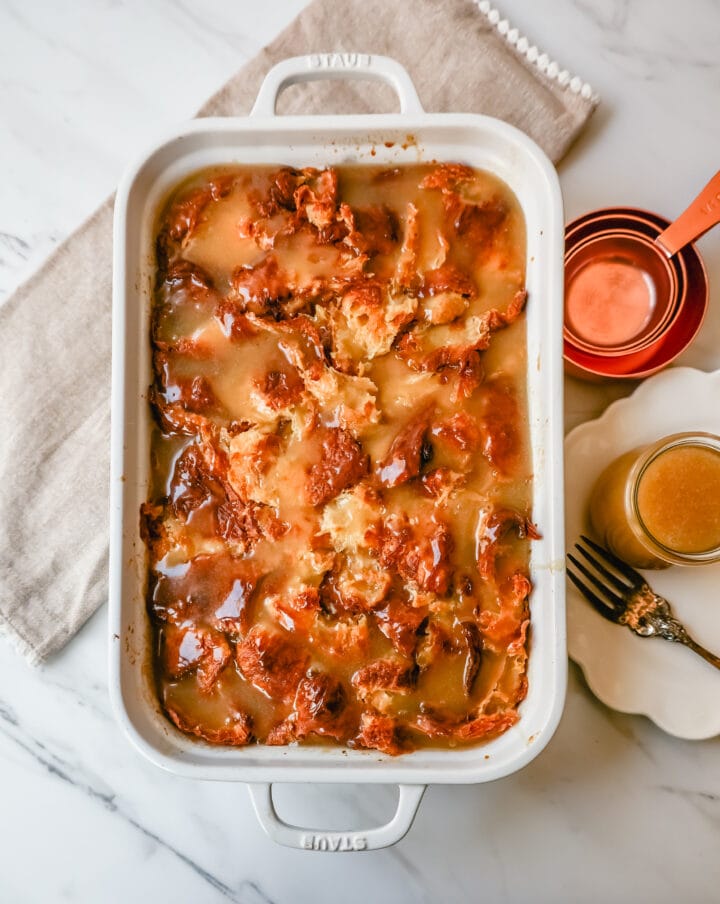 Croissant Bread Pudding Ingredients:
Croissants
Brown Sugar
Sugar
Half-n-Half Cream
Eggs
Vanilla
Homemade Vanilla Sauce
Day old croissants work best in this bread pudding but you can also toast fresh croissants to help them soak in the vanilla custard.
Bread Pudding Vanilla Sauce Ingredients:
Butter
Brown Sugar
Sugar
Heavy Cream
Vanilla Bean Paste or Vanilla Extract
If you love bread pudding, check out my Caramel Bread Pudding Recipe made with French Bread.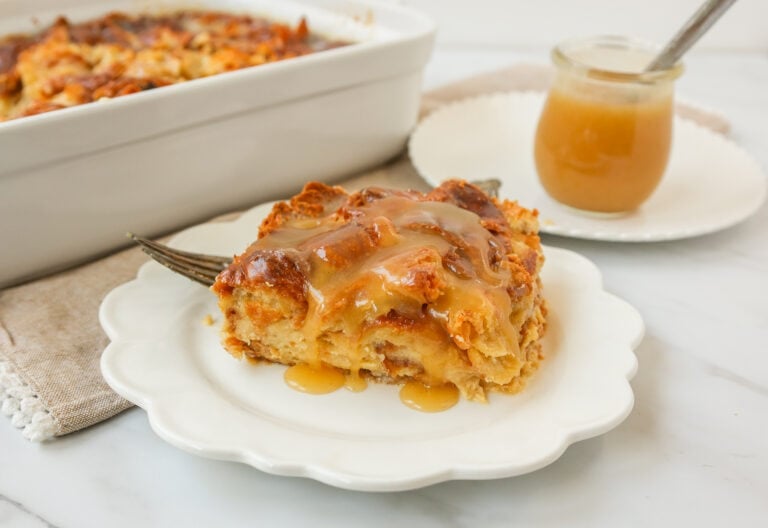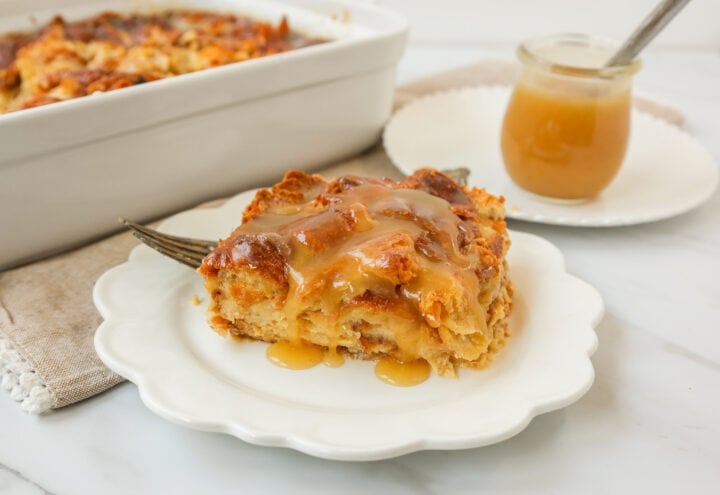 How to make Croissant Bread Pudding:
Start by making the homemade custard by whisking eggs, brown sugar, sugar, half-n-half, and vanilla together. This can also be done in the blender and it makes the custard mixture extra smooth.
Cut the croissants into large bite-size pieces. Spray a 10 x 15 or 9 x 16 or 10 x 13 baking pan with non-stick cooking spray. Spread croissants into the pan.
Pour custard over the croissants and let it sit for about 10 minutes, allowing the croissants to soak up the custard mixture.
Place the pan into a larger pan, filled with 1-inch of hot water. This is going to allow the bread pudding to temper and not overcook.
Cover the pan with foil, tenting the foil, to allow steam to escape.
Bake for 45 minutes with foil on. After 45 minutes, remove the foil and allow the bread pudding to bake uncovered for 30-40 minutes longer. Watch for the bread pudding to puff up and the custard to set up.
Make homemade vanilla sauce by melting together butter, brown sugar, sugar, and heavy cream until thickened. Add in vanilla.
Serve croissant bread pudding with vanilla sauce.