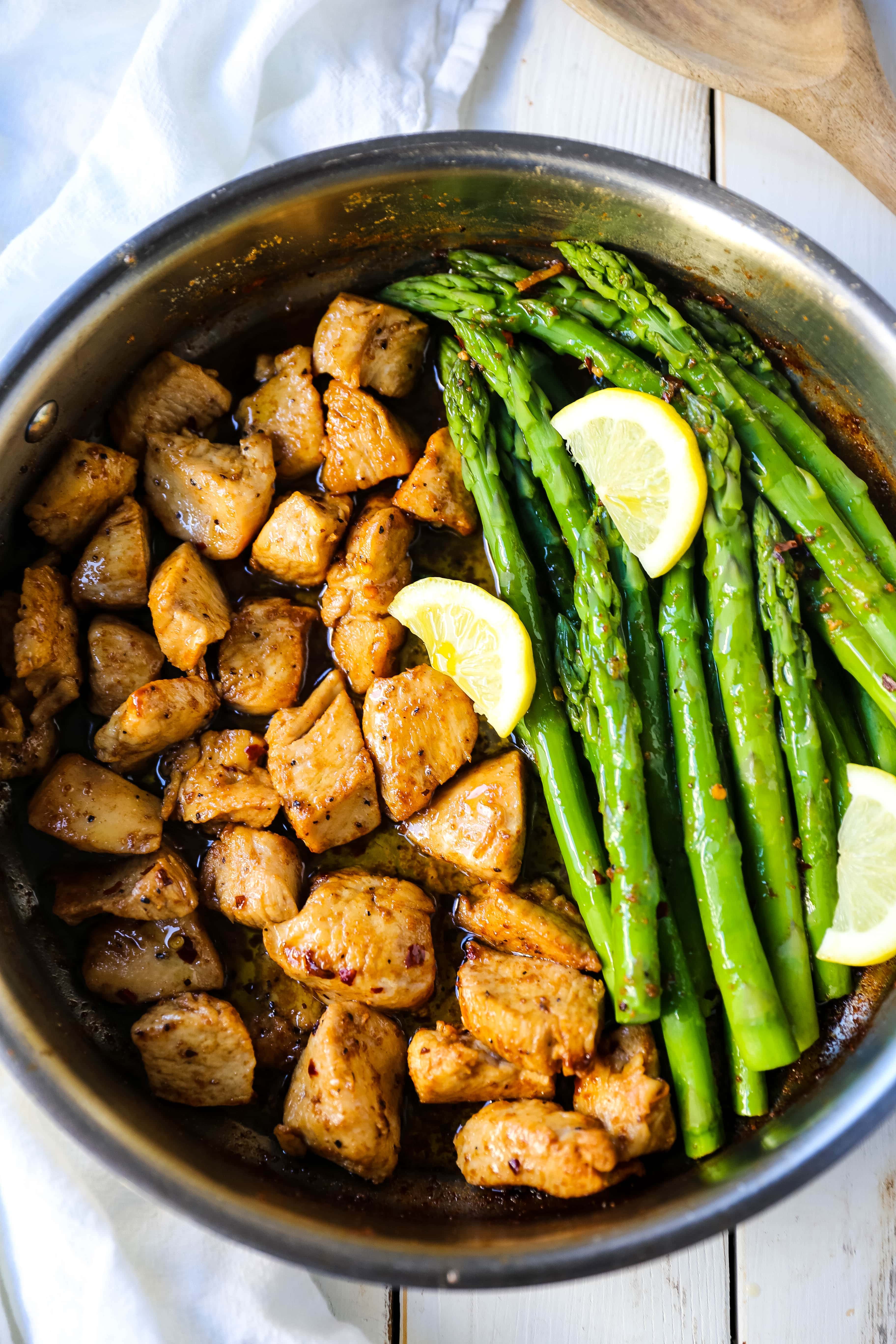 Garlic Butter Chicken and Asparagus Skillet
A quick and easy one skillet dinner made with sautéed chicken and asparagus tossed in garlic butter. 
Since summer vacations are winding down and school is back in session, I am starting to cook dinner again on a regular basis. You would think because I am a food blogger that I would have hot dinner for my family every single night. Think again. 🙂
Actually, most of my cooking is done in the morning, photographed, and I am wrapped up by 2:00 pm. This means that everything I make that day is put away in the refrigerator only to be reheated for dinner. My kids call these "leftovers." I beg to differ. They can't be leftovers if it is made on the exact same day. Am I right? Whose team are you on?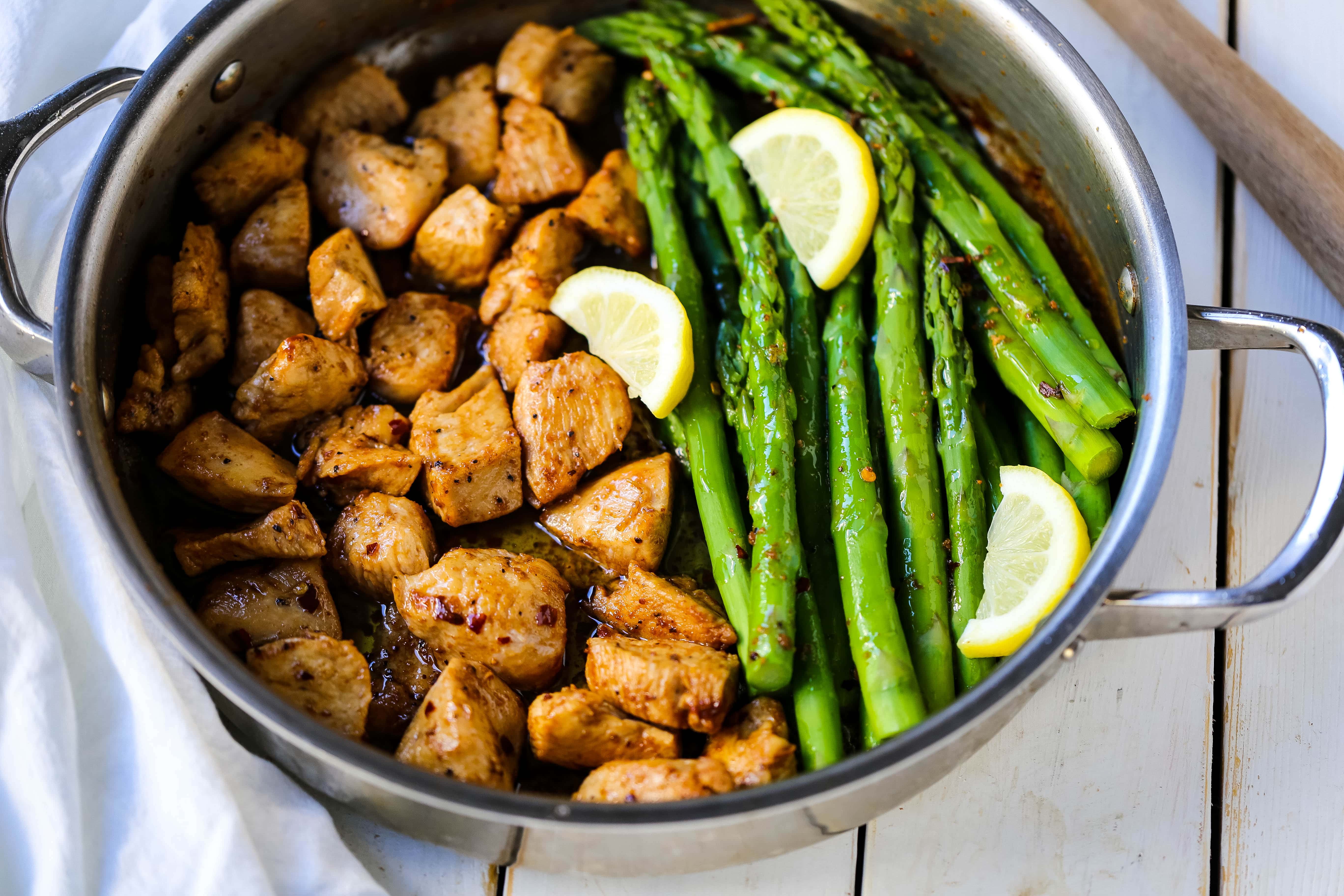 I usually do most of my cooking in huge batches. This means that I may do five recipes in one day and then take a break for a few days. So my kids may be eating cold cereal one night and then another night, they are feasting on five different recipes. It is feast or famine around here!
So when I am feeling lazy or too tired to do an elaborate dinner, I love to make one-skillet dinners. This Garlic Butter Chicken and Asparagus Skillet is quick and easy and full of flavor. It brings a balance of lean protein and healthy carbs.  My family loves this chicken and asparagus skillet!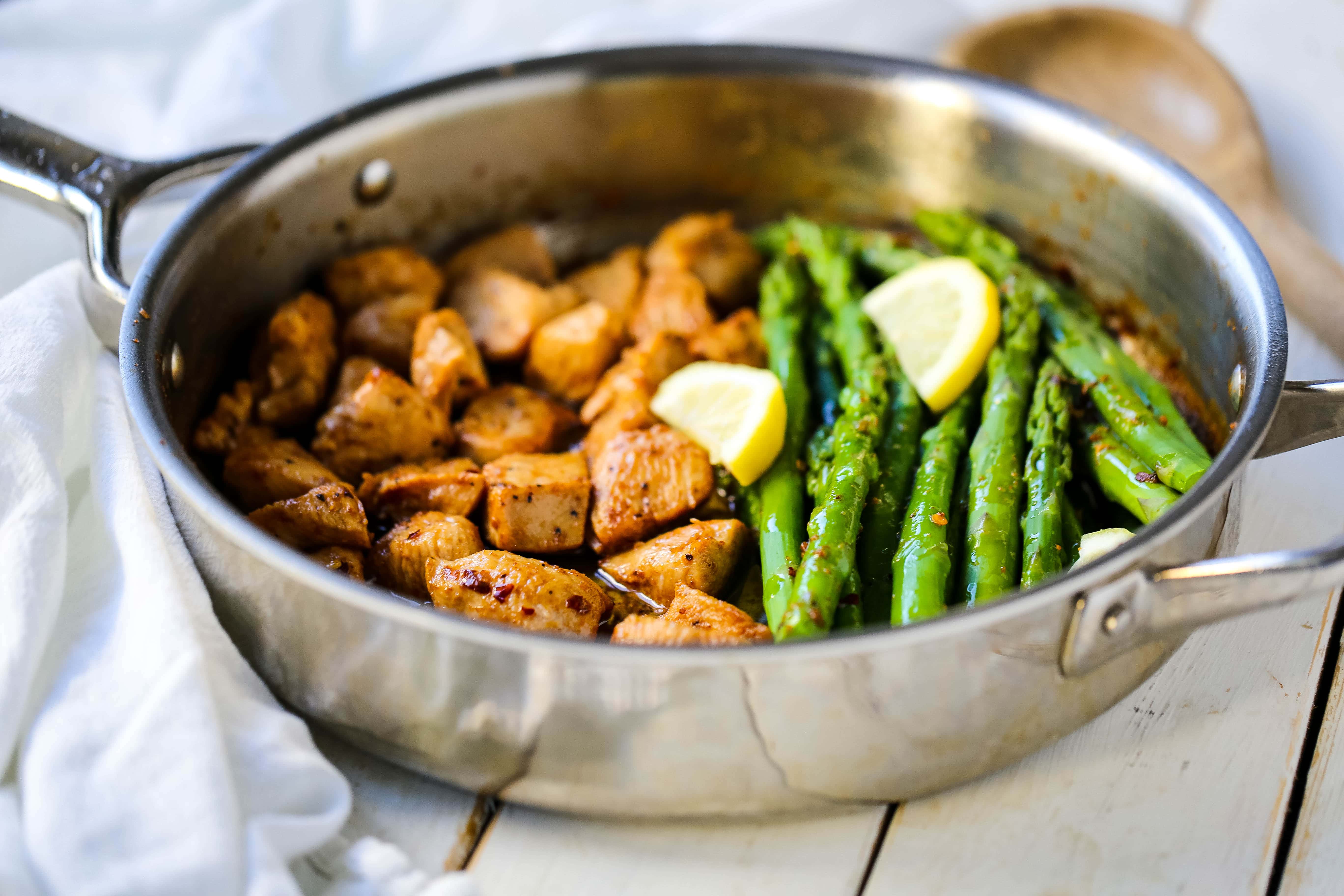 This Garlic Butter Chicken is made by sautéing chicken breast bites in a garlic butter. I am pretty much convinced that garlic butter makes everything better! Asparagus is quickly blanched in boiling water before being added to the skillet.  This helps to expedite the cooking process. If you want to skip the step, you can sauté the asparagus straight in the pan.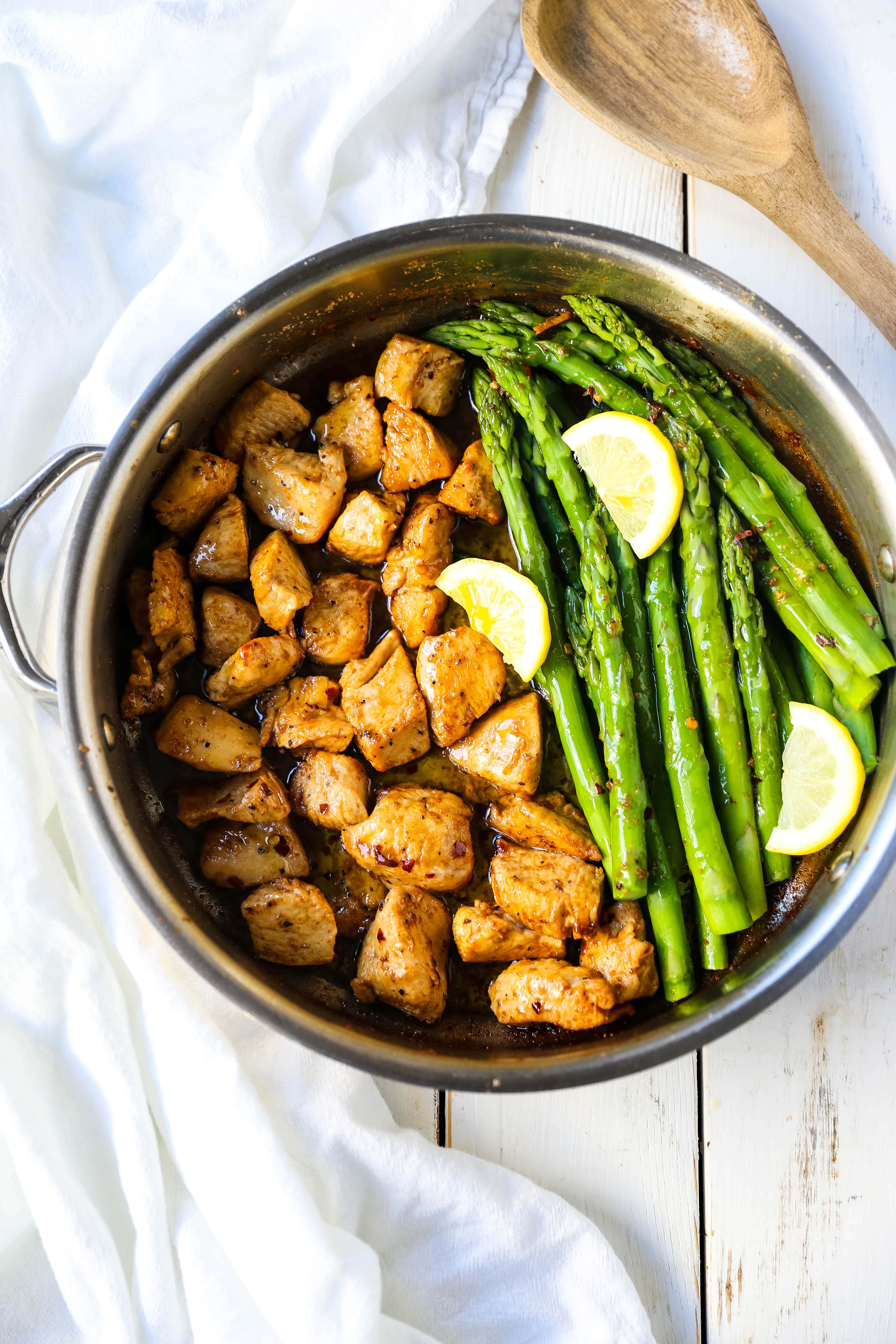 How to make Garlic Butter Chicken and Asparagus Skillet:
 Start by heating a skillet over medium-high heat. Add butter and minced garlic and let it saute for 1 minute. Garlic can easily burn and become bitter so watch carefully.
Add the bite-sized chicken and saute in the the garlic butter for 5-7 minutes. Sprinkle with salt and pepper.
While the chicken is cooking, you can expedite the cooking process of the asparagus by blanching it in hot, boiling water. This helps to cook it from the inside out.  Make sure to trim the ends of the asparagus before cooking them.
Move the chicken to one side of the skillet and then once the asparagus is finished blanching, add it to the other half of the skillet. Saute it for several minutes or until the asparagus is cooked to desired doneness.
Add a sprinkle of fresh lemon juice all over the chicken and asparagus to brighten it up and add more salt and pepper, if necessary. You can add red pepper flakes for some spice if you like a little spice in your life.