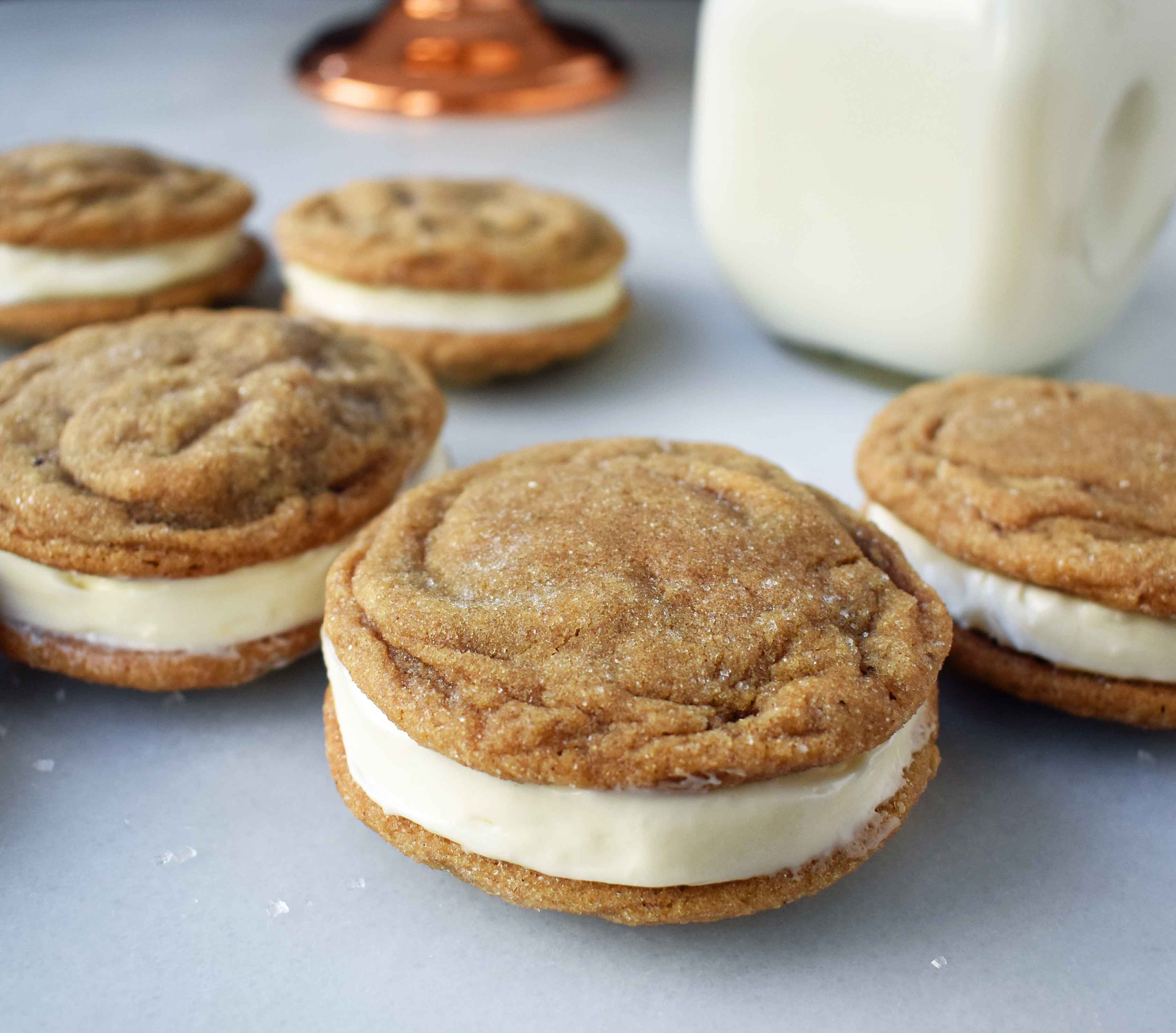 I have already shared Grandma Geri's Gingersnaps with you so it's time to take them up a notch and fill them sweet cream goodness. Welcome Gingersnap Oreos.
A cream cheese filling pairs perfectly with these spiced cookies, as the creaminess of the filling complements the flavor packed gingerbread. The filling is simple -- butter, cream cheese, powdered sugar, and milk or cream.
I was in Utah a few weeks ago for a wedding and went to a restaurant called Cubby's. They offered a gingerbread cookie filled with egg nog frosting. Of course, I had to buy it in the name of research and it was even better than I thought! So I went home, put egg nog in the place of cream in this filling and it was fabulous! If you LOVE egg nog, you need to make an egg nog cream cheese filling for these gingersnaps.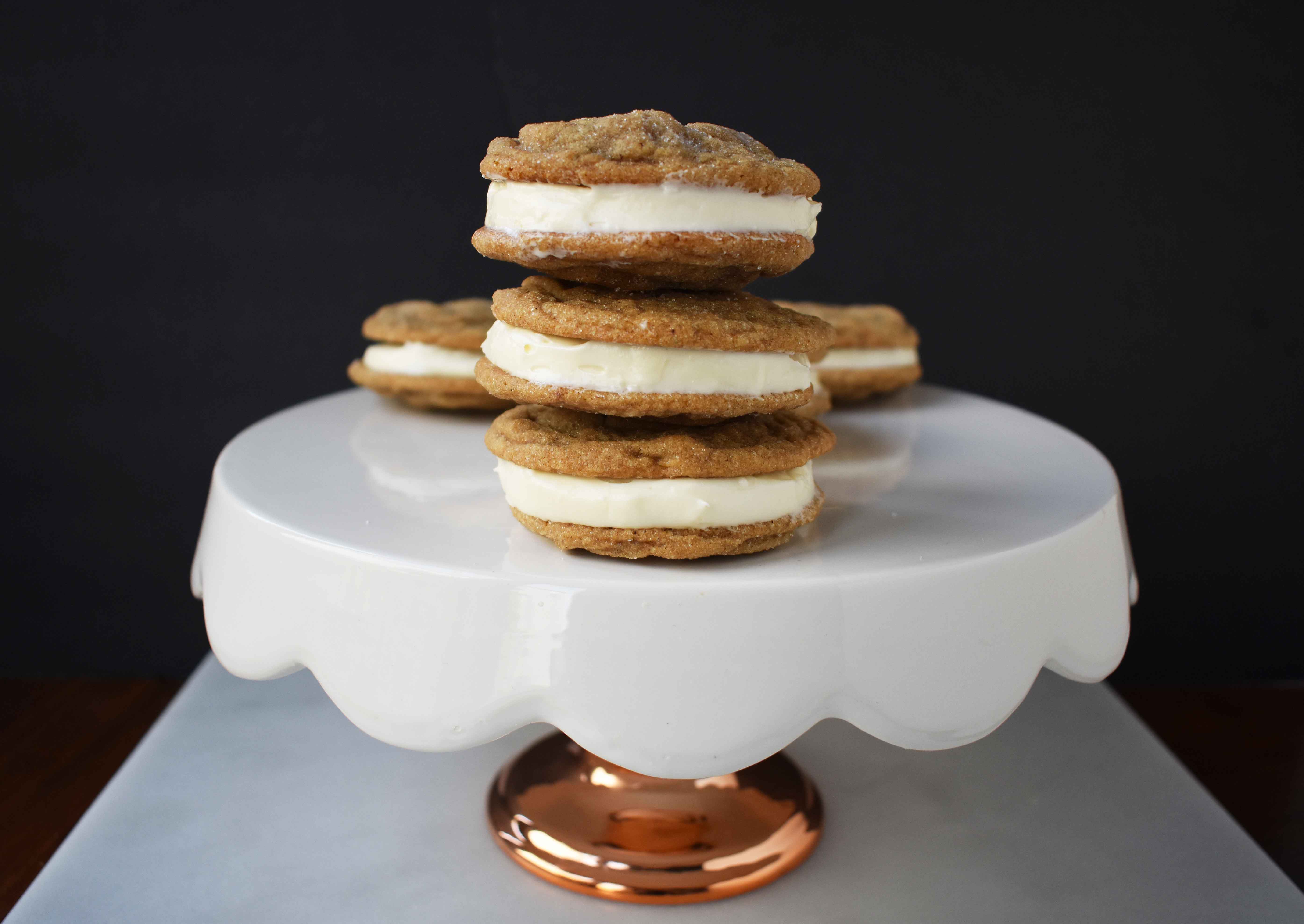 The Gingersnap is made with sugar, molasses, cinnamon, ginger, cloves, and the secret ingredient -- cayenne pepper! It gives it a subtle kick that you barely recognize. The beauty of these gingersnap cookies is that they are soft on the inside and slightly crispy on the outside and when paired with cream cheese filling, it just melts in your mouth.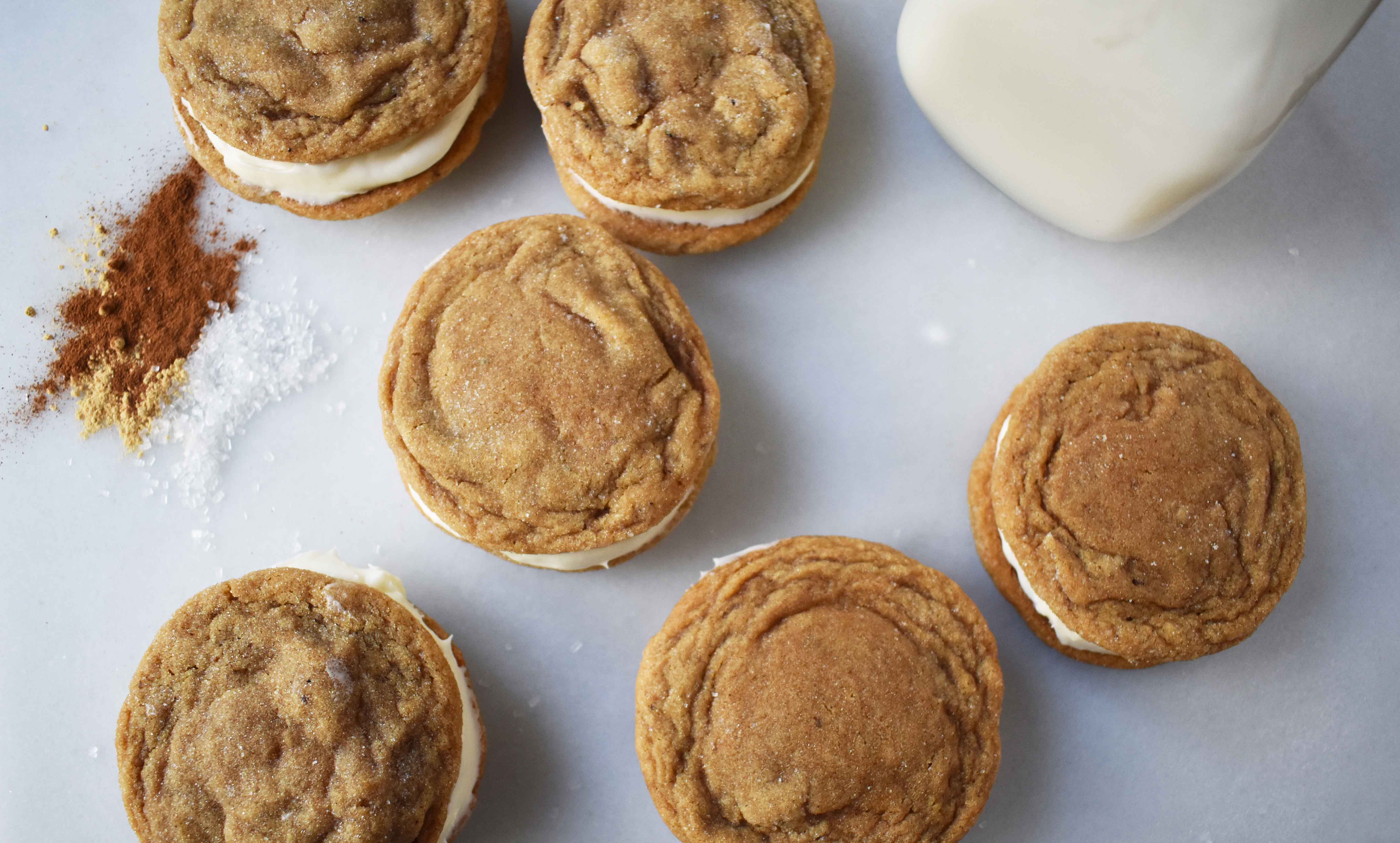 The gingersnaps are rolled in sugar and can be sprinkled with sparkling sugar for some added beauty. Before assembling the Gingersnap Oreos, let these babies cool before spreading on the cream cheese filling. These can be stored for days as the cream cheese frosting keeps them nice and soft.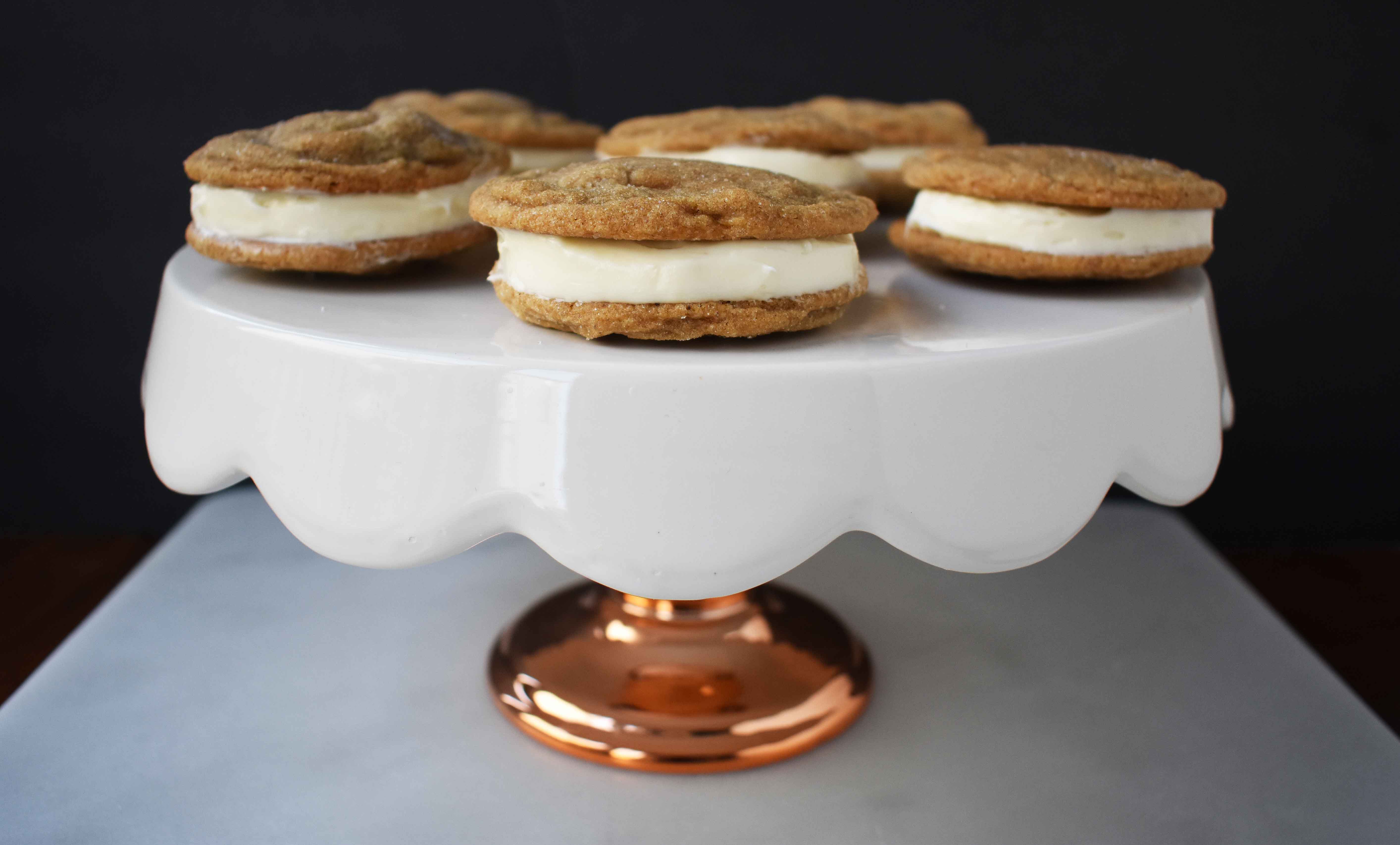 This is the season for gingerbread so it's time to soak it all in and eat as much as possible! If you are really loving all of the festive flavors, make an egg nog filling because it's holiday heaven. That was seriously cheesy. But trust me when I tell you that it is good....real good.
I hope that you are all enjoying the season and staying warm! For my friends in the Midwest who are dealing with freezing cold temps, warm up the oven, bake some Gingersnap Oreo cookies, and stay warm! xo
Happy Baking! xo