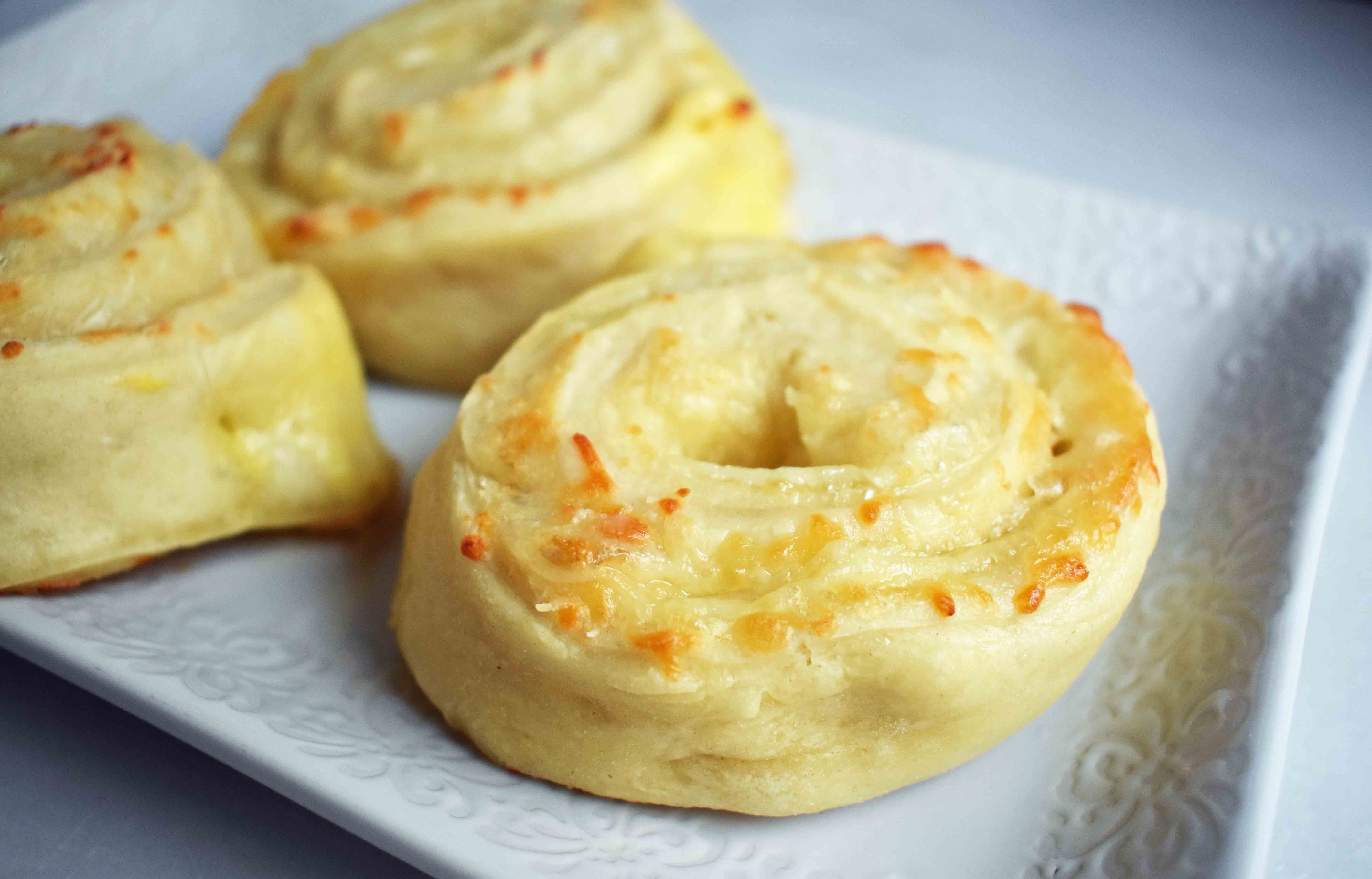 Who says ridiculously good homemade food has to be complicated? I am sharing with you the easiest Garlic Parmesan Cheese Rolls made with only 5 ingredients. These are absolutely heavenly paired with pasta or a warm soup.
I named these Golden's Garlic Parmesan Cheese Rolls after my Dad. He absolutely despises garlic! However,  I tricked him into eating one of these rolls and he went crazy for them. You are never too old to try new things, right?
The reason these Garlic Parmesan Cheese Rolls are so simple is that we start with store-bought pizza dough. I found mine at Fry's (Smith's, Kroger, Ralph's, etc) and it's a steal at $1.99. You can also find it at Trader Joe's. I think just about every single grocery store carries fresh pizza dough and it is a huge time saver! If you want to make your own pizza dough from scratch then click here for a fabulous recipe -- Pizza Dough
Roll the dough into a approximate 14 x 14 rectangle. I think that is probably considered a square but we are just going with rectangle. 🙂 Spread garlic butter over entire pizza dough then top with grated parmesan and mozzarella cheeses. I love to use shaved parmesan cheese but use whatever floats your boat.
The addition of parmesan cheese gives it a lot of flavor since mozzarella is on the milder side.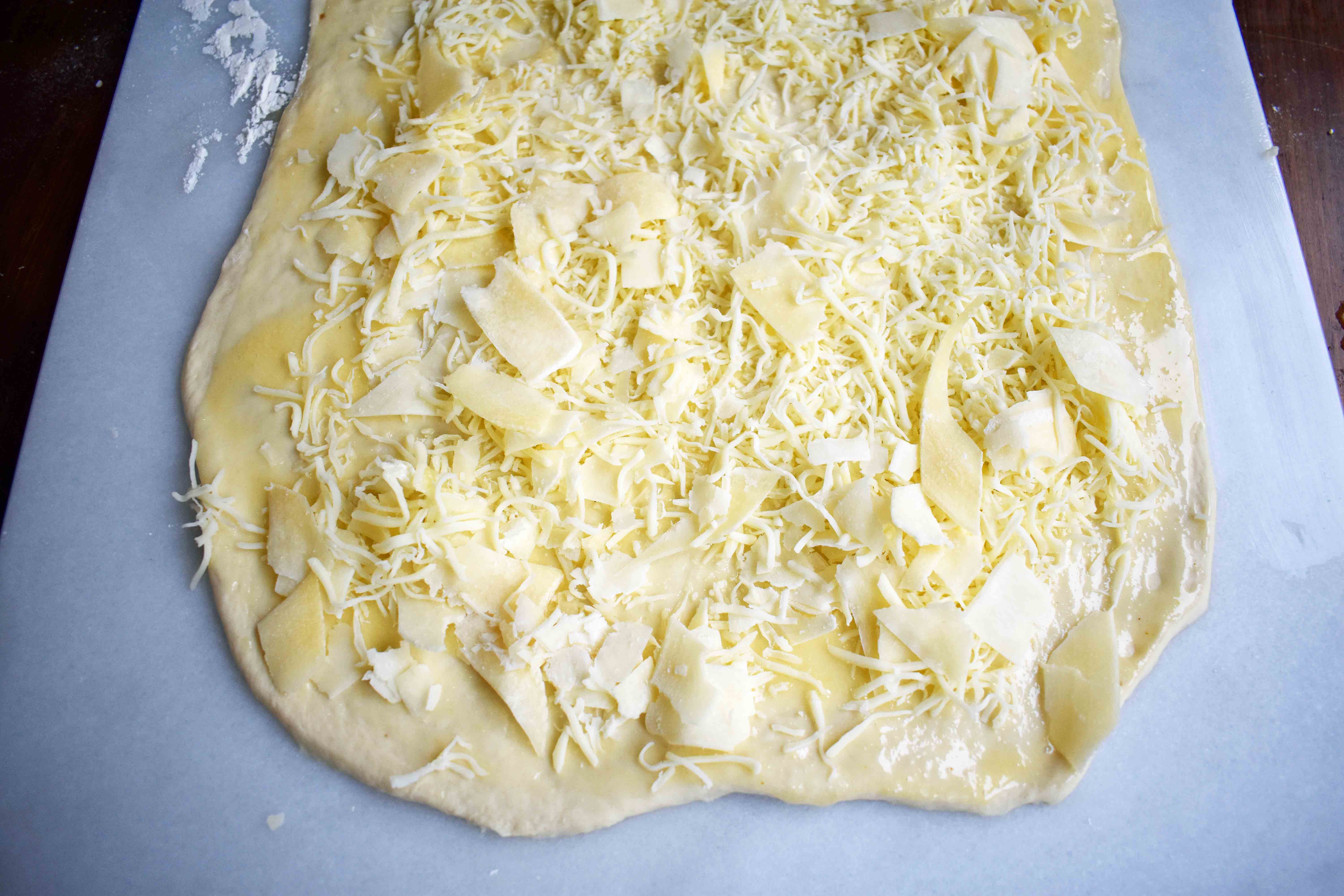 Roll up and cut into 2 inch rounds and place on baking sheet. Bake for 15 minutes until golden brown and you have one heavenly side dish.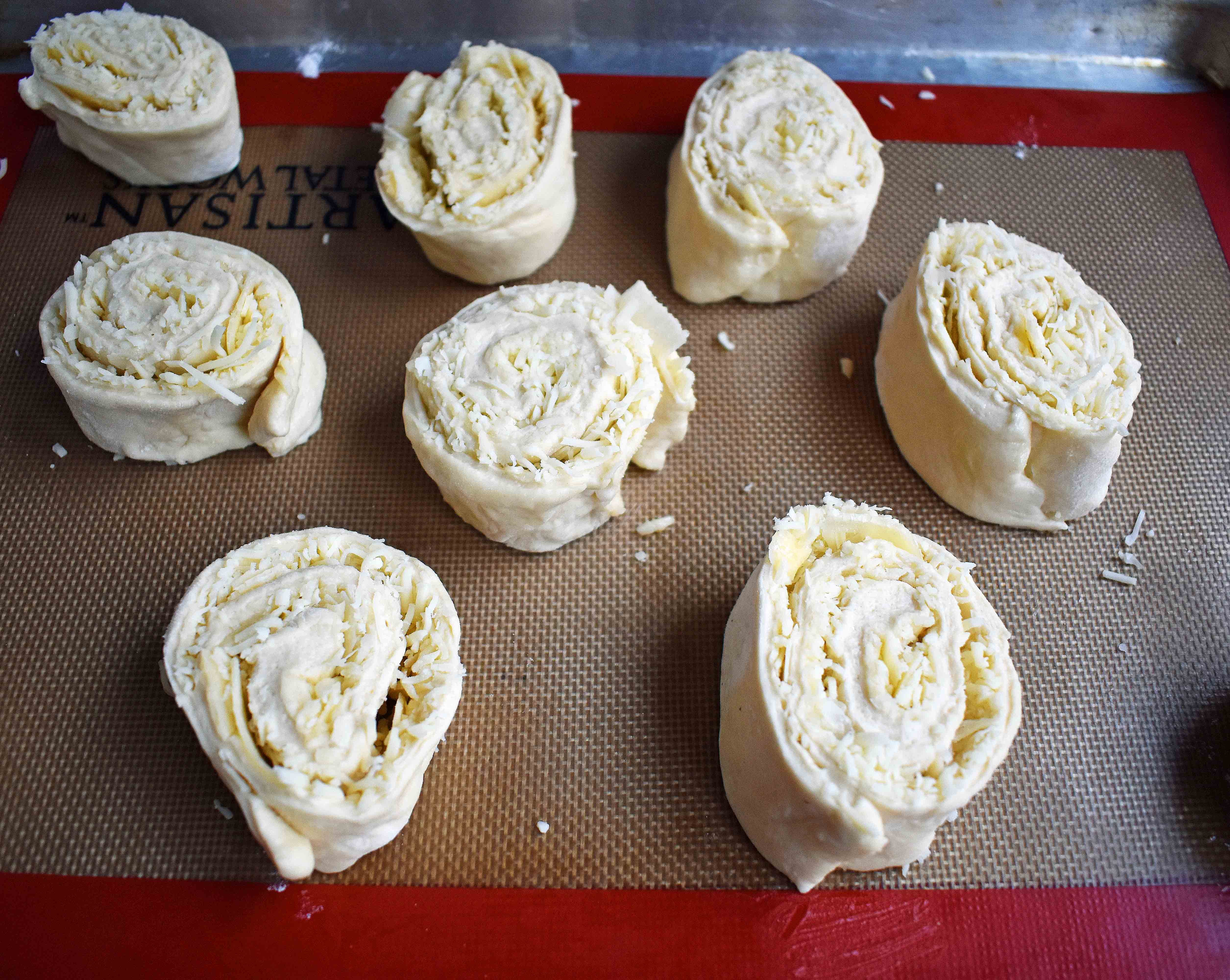 You won't be able to eat just one! They are the perfect combo of rich buttery goodness and yummy melted cheese. You can even make these smaller and serve as an appetizer. They can be filled with pepperoni and use marinara sauce to dip them in.
Eat these Garlic Parmesan Cheese Rolls while they are hot! The rolls can be reheated in the microwave for 10-15 seconds to get the cheese nice and melted.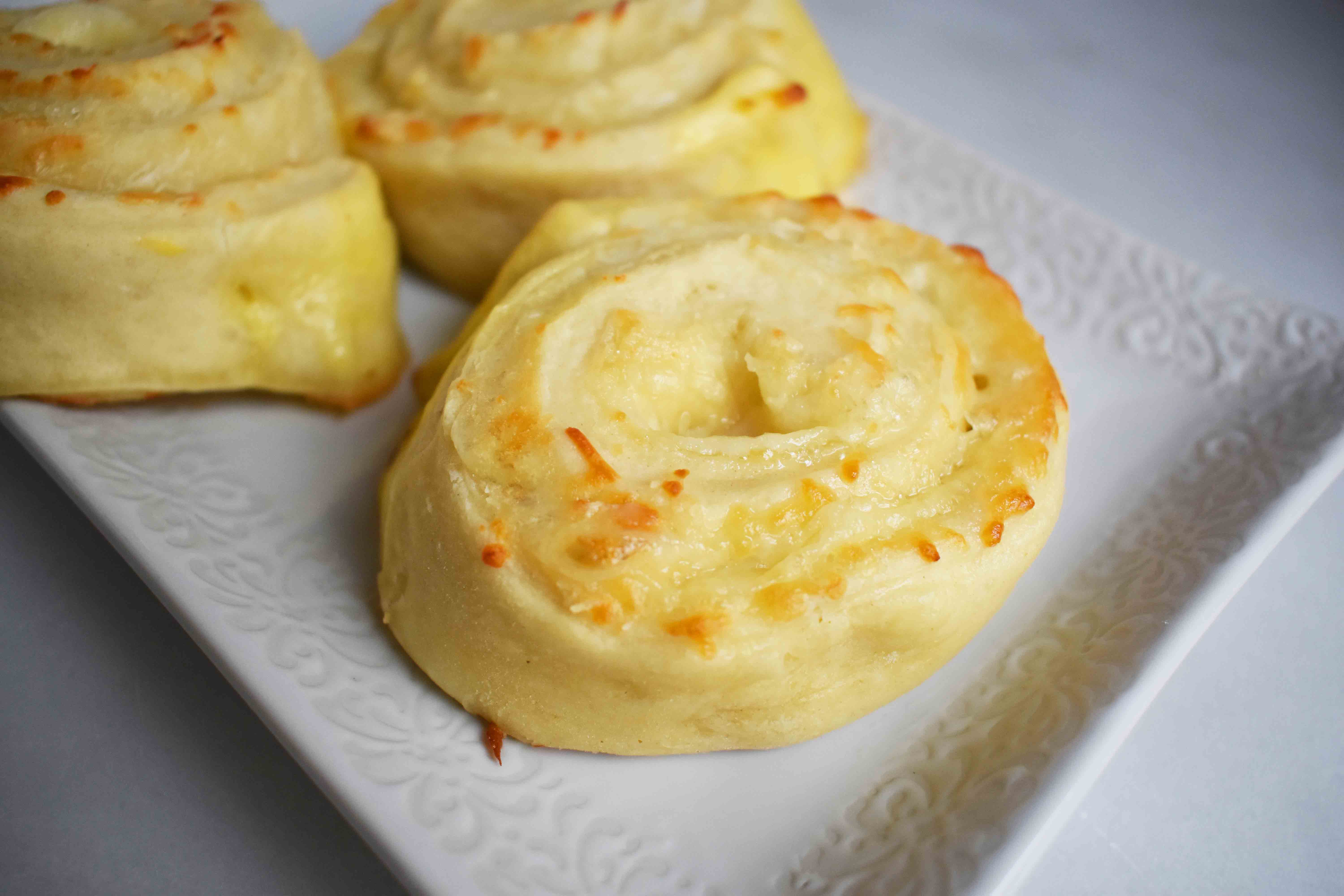 My kitchen is hopping with so much recipe testing! I can't wait to share all of my holiday recipes with you and I have some fabulous ones coming your way! As of right now, I am full on puppy potty training mode so if you have any suggestions, I would love them. We are loving our brand spanking new Goldendoodle, Bentley. Have a wonderful day, my friends! xo
Happy Baking!