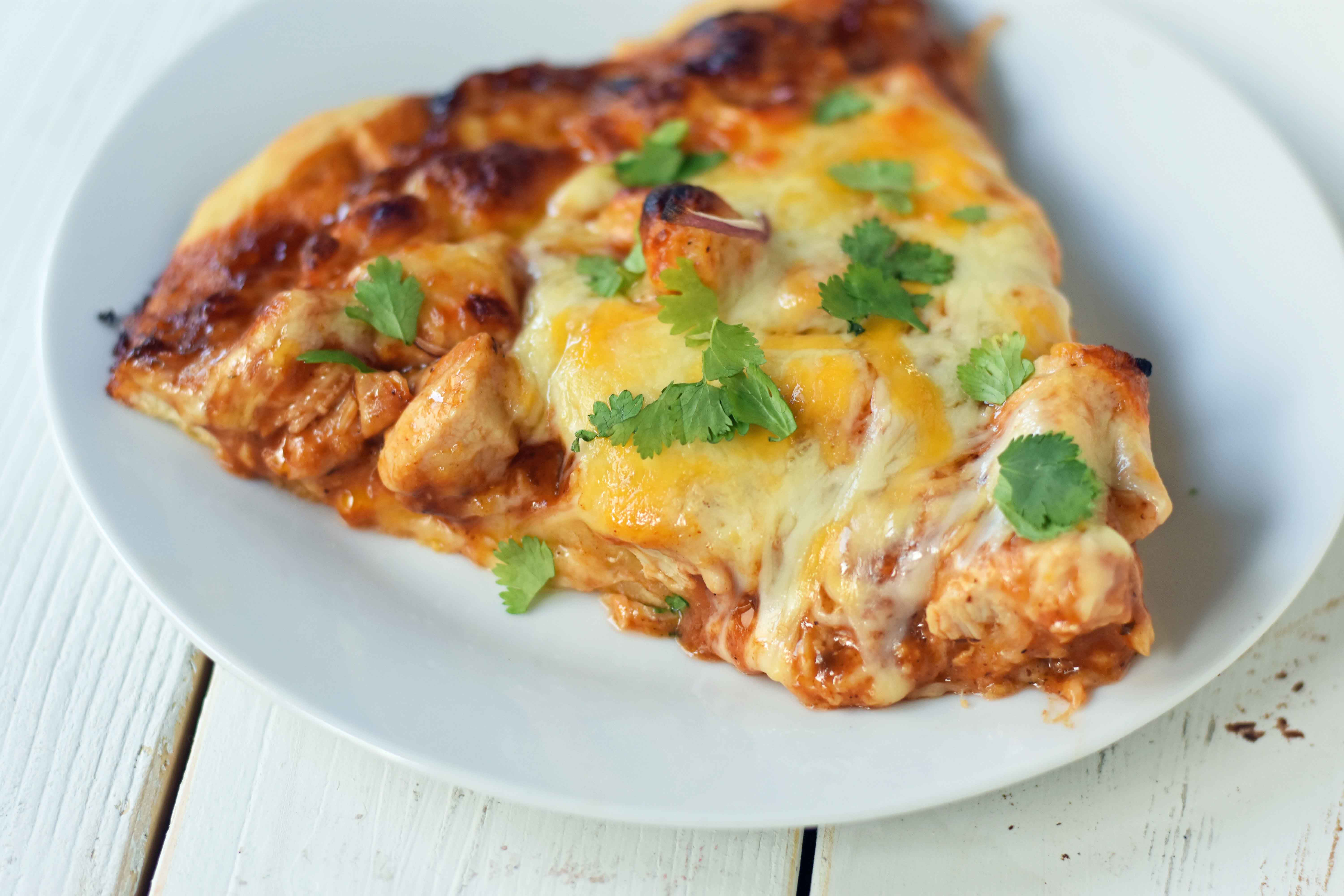 This Homemade BBQ Chicken Pizza is made with a Homemade Pizza Crust, BBQ Ranch Sauce, Mozzarella and Cheddar Cheeses, Red Onion, and a touch of Cilantro.  THE BEST BBQ CHICKEN PIZZA RECIPE.
Oh....summer break is coming. Let's all take a collective sigh of relief that the days of nagging our kids to do homework and managing a ridiculous amount of carpools is paused for a few months. It's now about keeping those kids entertained and not glued to the screen. When my kids are lying on the couch with that glazed look in their eyes, I know it's time to jolt them back into reality.  It's time to get them moving and working with their hands and I have the perfect solution - put them to work in the kitchen!
If you ever go to those ma and pa restaurants, they usually give the kids pizza dough to play with which entertains them for hours. That is precisely what we are going to do here. We are going to teach them how to make EASY pizza dough from scratch and they get to do as much rolling as their heart desires.
This Homemade BBQ Chicken Pizza is hands down one of my kids' favorite dinners. There is a secret ingredient in the sauce that just about every kid on the planet thinks is a main food group - Ranch Dressing. You add a touch of it to the spicy bbq sauce, which adds a creamy richness that rounds out the strong flavors in the bbq sauce. I am telling you this Homemade BBQ Chicken Pizza is dynamite. I don't even know if I've used that word in 20 years.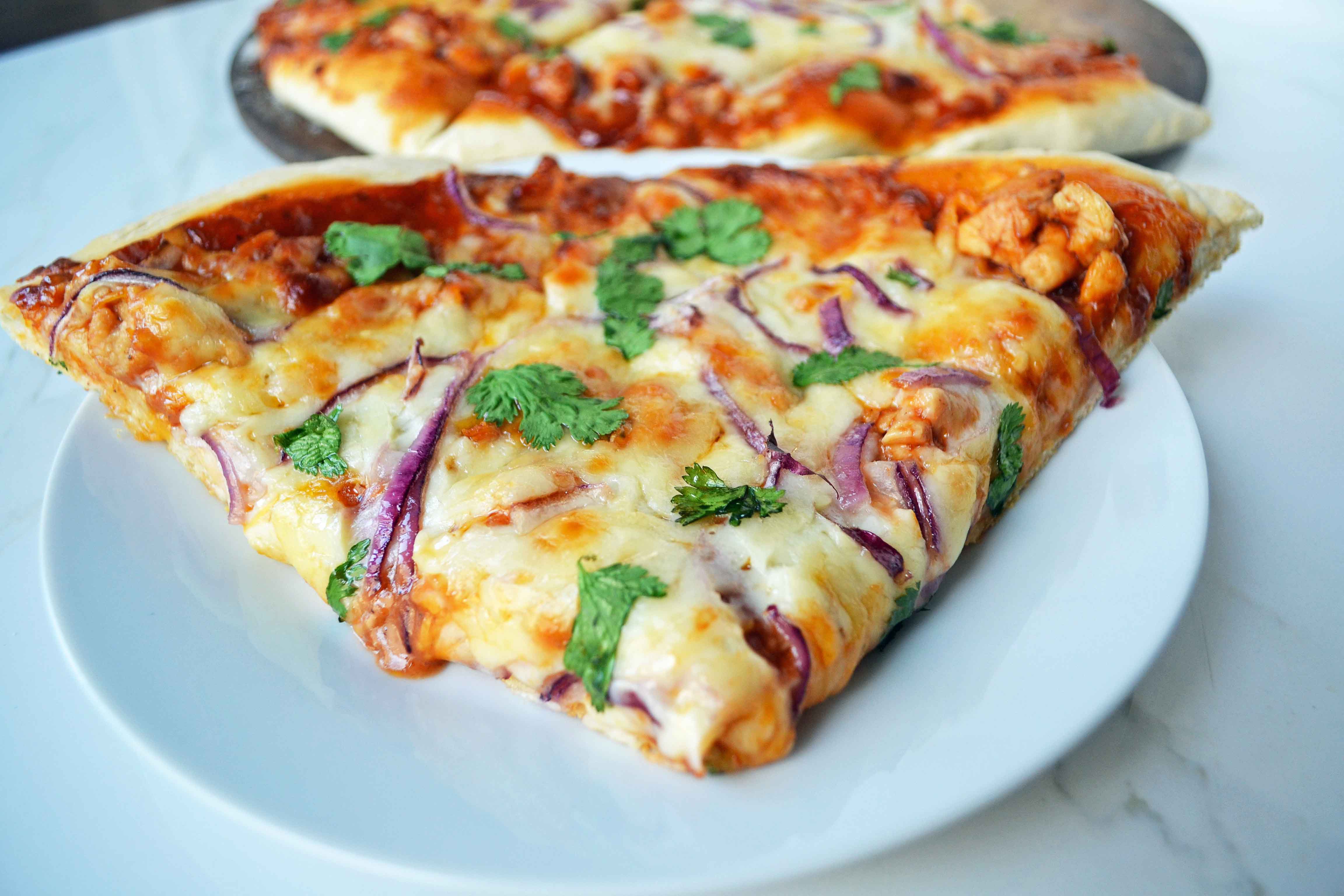 Some people are super afraid of making their own pizza dough because of a number of reasons:
A. They have "yeast anxiety" - it's a real thing, people. They may worry that their water isn't hot enough, it's too hot, the yeast won't rise, etc. I have heard it all. I will give you a few tips to help with this yeast dilemma.
B. They think it's going to take 4 hours to make a pizza. No one wants to spend 4 hours making a pizza! This dough whips up fast, rises in less than an hour and cooks in about 16 minutes. Not too shabby.
C. They think homemade pizzas are bland. Whoa, what? Hold up, now. We can solve this issue. Let's up the spice. Let's add flavorful toppings. Let's bring some heat.
Here are a few tips to ensure success in making homemade pizza dough:
A. Let the yeast rise in a bowl with warm water (approximately 110 degrees - should feel very warm to the touch). Add a touch of sugar because yeast LOVES sugar. Salt is not a friend of yeast so we add the salt after the yeast proofs. Within a few minutes you should see the yeast start to foam and that is how you know it's working.
B. Let the dough rise to double in size. You want that pizza crust to be light, airy, with a chewy bite to it. Cover it so the outer layer doesn't get dried out and place in warm spot. If you live in a warm place, put it near a windowsill to expedite the rising process.
C. Bake it at a high heat. If you have a pizza stone, place it in the oven as it is preheating to get it nice and hot.
The secret ingredient in the sauce is a touch of ranch dressing to give it some creaminess.  You can use homemade ranch dressing or straight from the bottle. I suggest using spicy bbq sauce because it gives it a burst of flavor.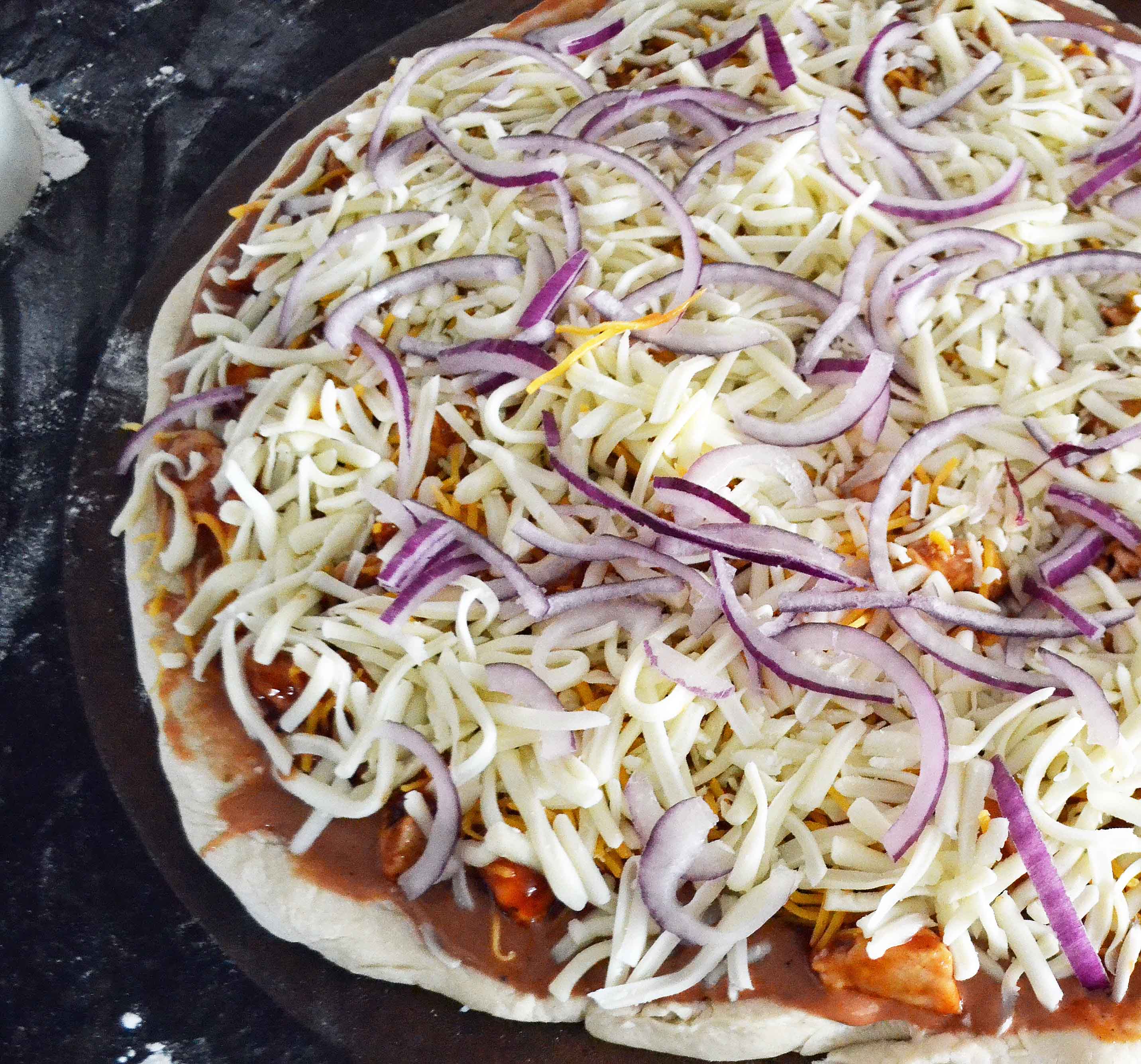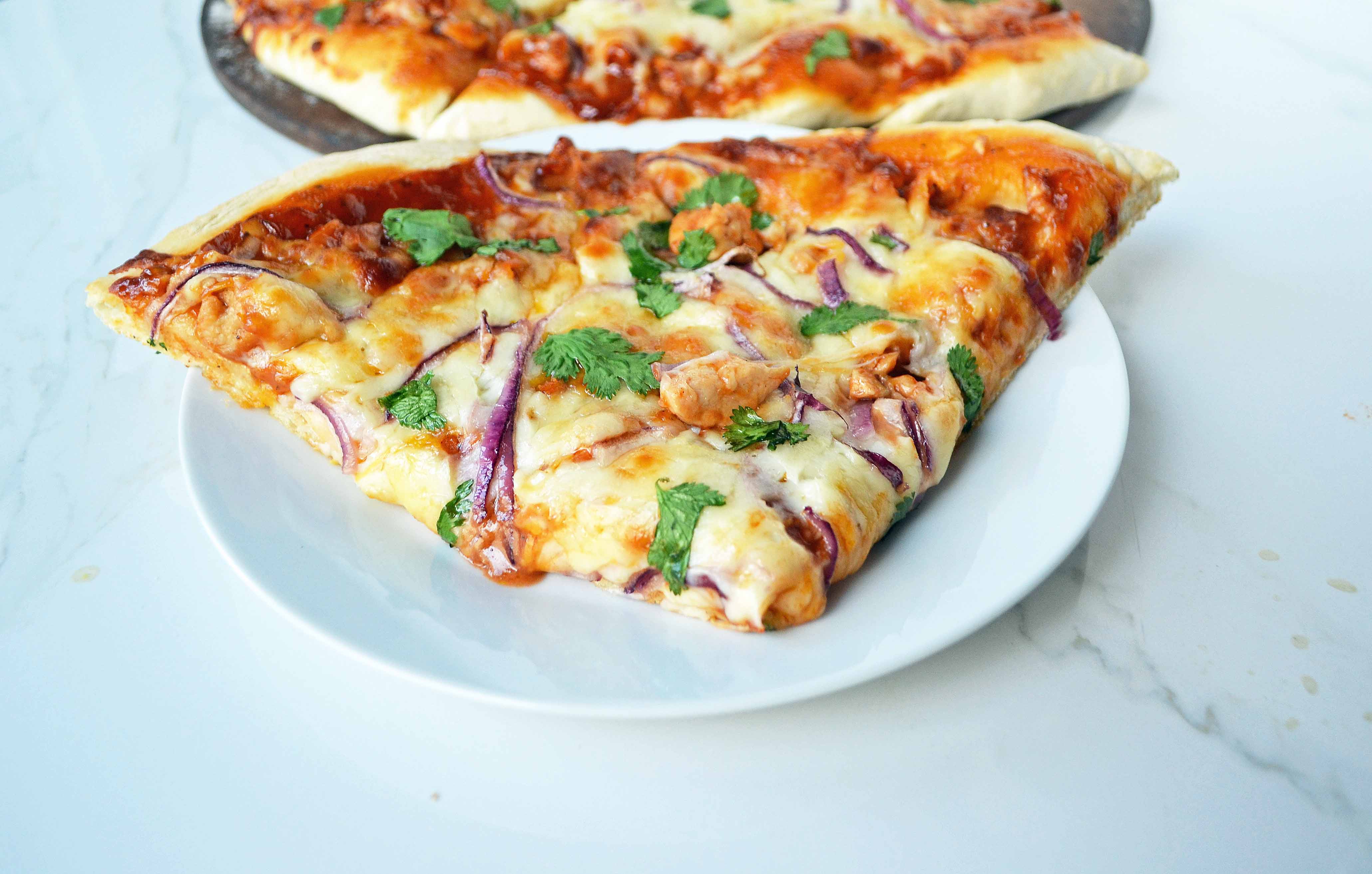 Let your kids work on this for hours, then reap the benefits when you bite into this Homemade BBQ Chicken Pizza.  You may never want to order delivery again!
Happy Cooking! xo