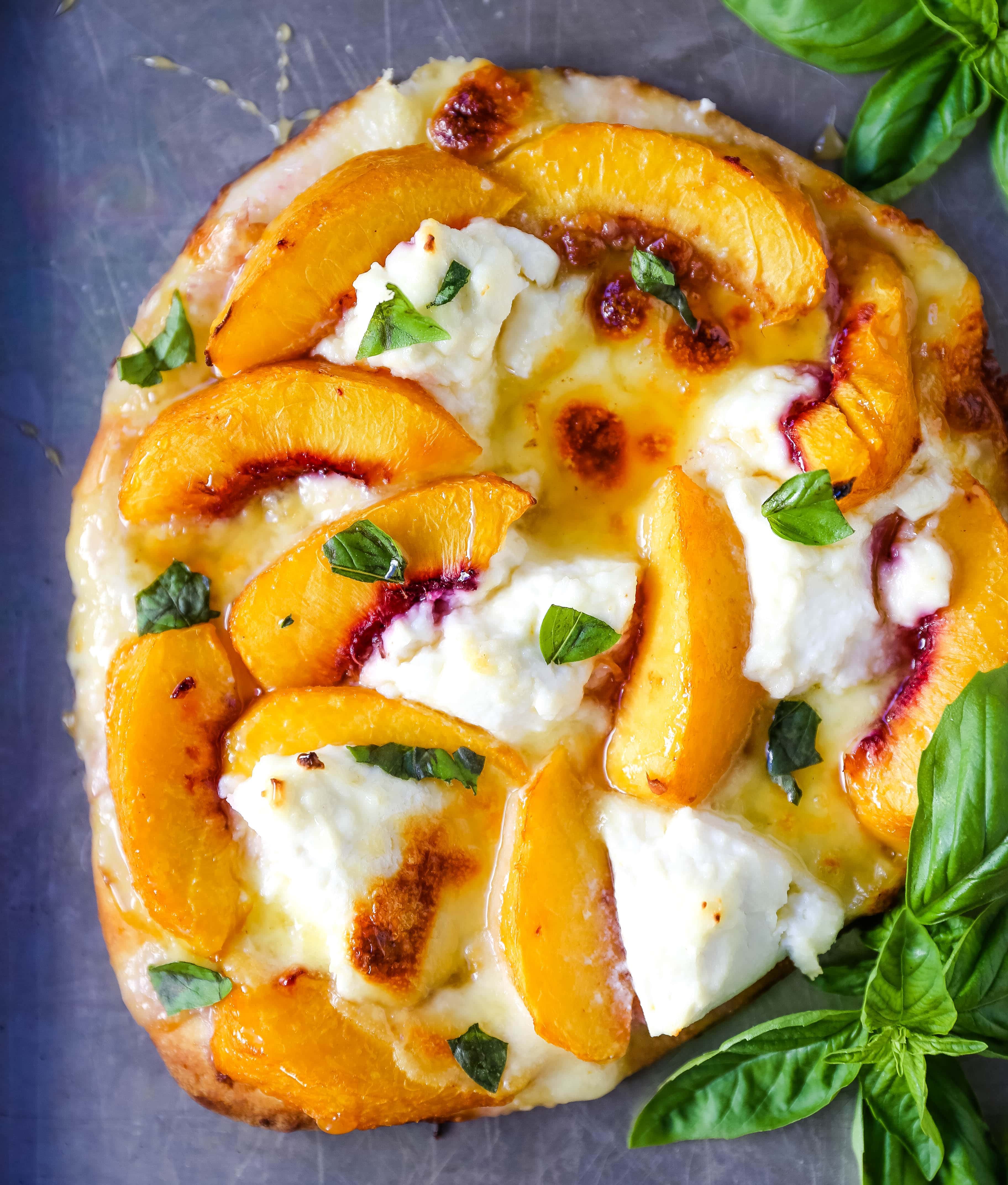 Peach Basil Mozzarella Flatbread
Fresh peaches, basil ribbons, ricotta cheese, a drizzle of honey, fresh mozzarella all on a buttery flatbread. The perfect summer pizza! 
It may be the end of August but if you've ever visited or lived in Arizona, you know summer isn't over until basically Halloween. Even then, we may be in shorts and t-shirts running inside to cool off in the air-conditioning. So we are still thinking summer weather and summer food for a few more months.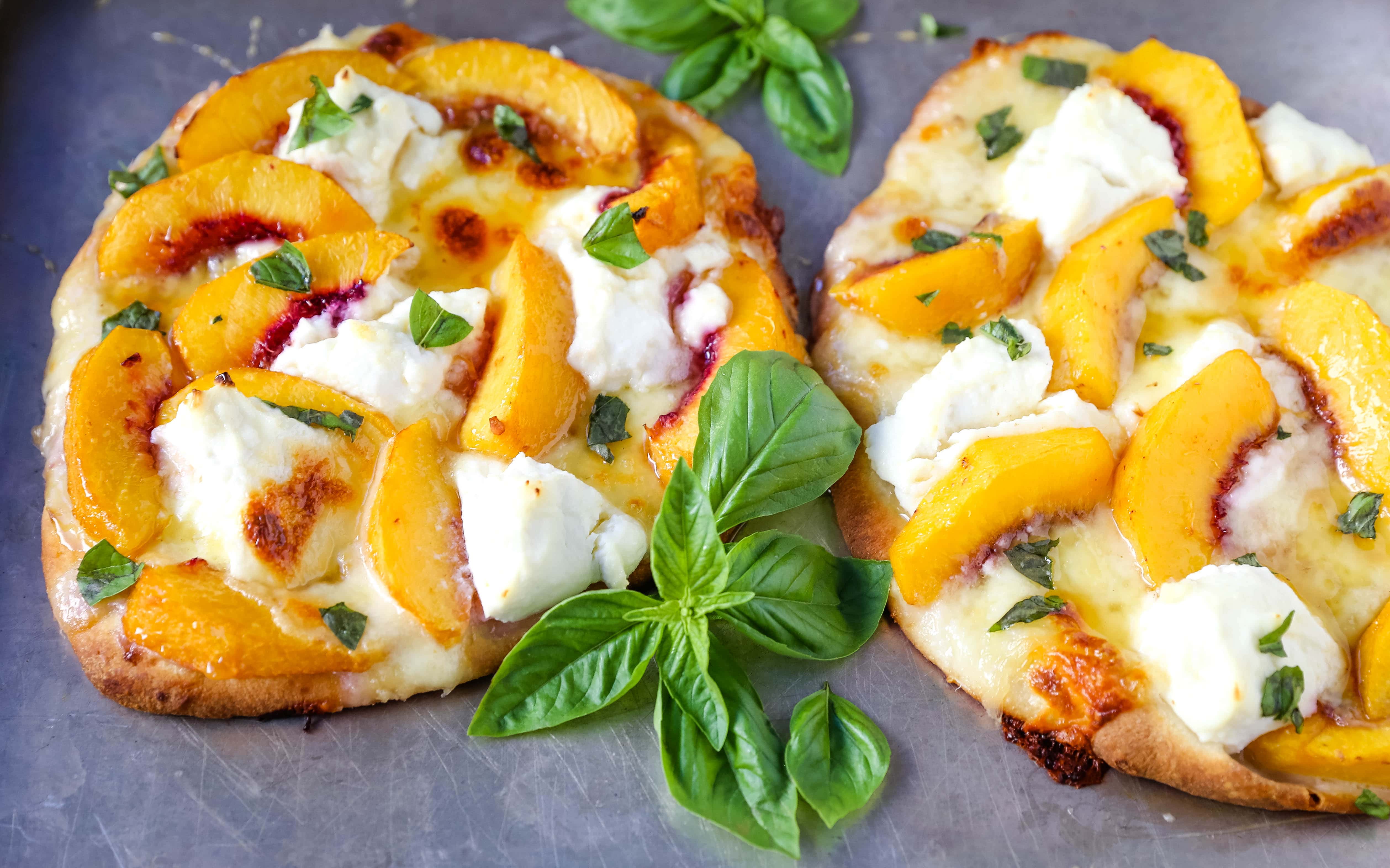 Since peaches are at their peak right now, I am making everything I can with them. The first time I tried fresh peaches on a pizza, my mind was blown. It was savory, it was sweet, it was covered in cheese...which is always a win in my books.
I am always looking for quick and easy dinners and this one is fast! It all starts with Naan flatbread. You can use any type of flatbread but I am obsessed with Naan bread these days. Then you top it with fresh mozzarella, ricotta cheese, a drizzle of honey, fresh peaches and basil ribbons and bake it until the cheese is bubbling. You can cook it in the oven or put it on the grill if you don't want to heat up the house.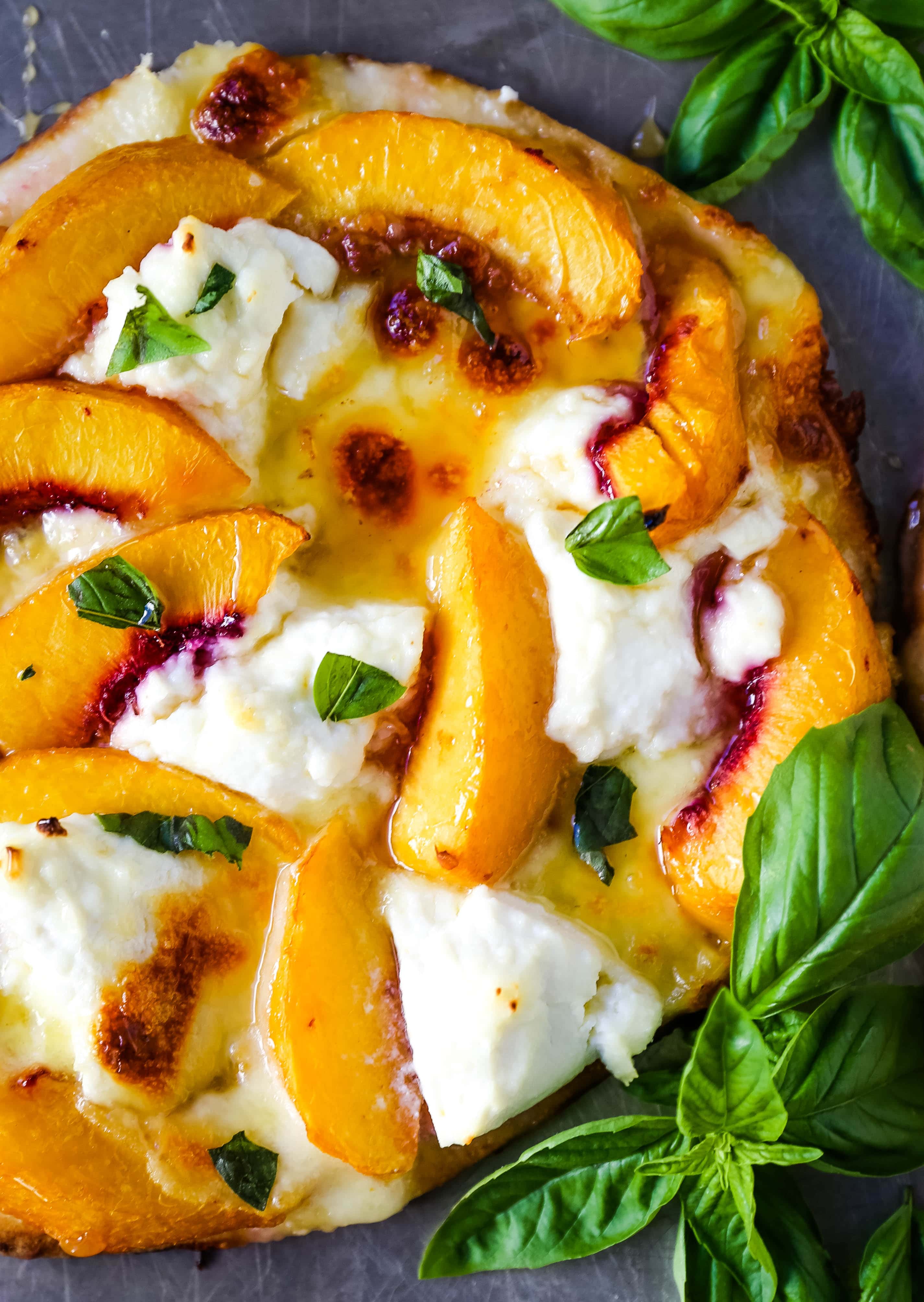 I love pairing fresh mozzarella and ricotta cheese with the peaches because their mild, creamy flavor allows the peaches to have their day in the spotlight. They get to be the shining star of this pizza! If you added a strong blue cheese or even feta cheese, it can overpower to subtle flavor of the peaches. So we opted for two mild cheeses in this perfect peach basil mozzarella pizza.
I love to drizzle a little honey on the pizza once it comes out of the oven. It adds a beautiful shine to the flatbread pizza and helps to bring out the sweetness of the peaches. Also, this is when I throw on the fresh basil. If the basil is cooked in the oven, it loses some of its freshness so I add it at the end.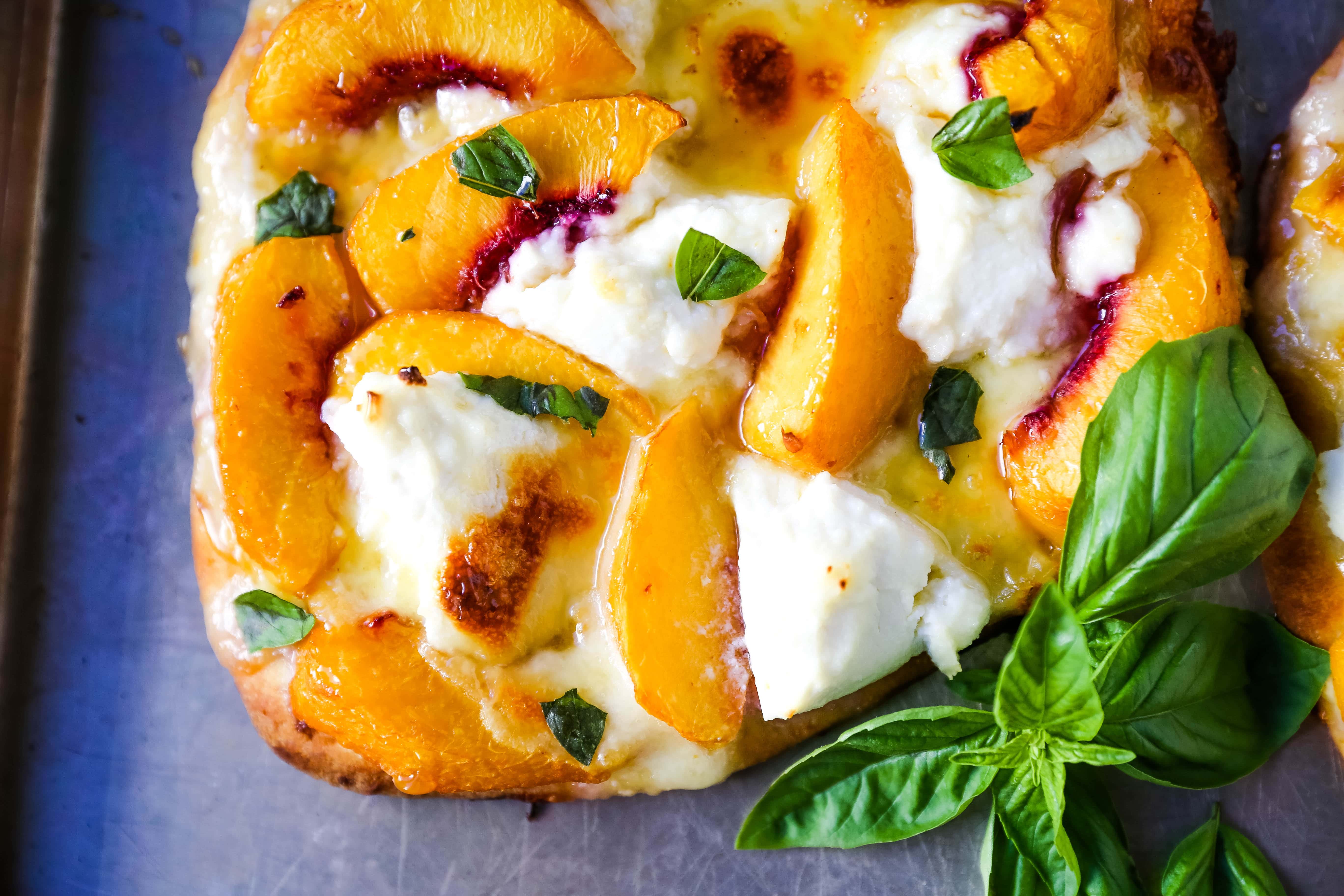 How to make a Peach Basil Mozzarella Flatbread Pizza:
 Start with your favorite flatbread. My flatbread of choice is the Stonefire Naan bread. You can even use pizza dough for this recipe. Drizzle with extra virgin olive oil.
Peel and slice the fresh peaches and place in a bowl.
Top flatbread with fresh mozzarella slices. You can use grated mozzarella cheese but fresh mozzarella is that much better, if you can get your hands on it. Also, if you want to a burst of flavor you can add a touch of parmesan cheese to the ricotta cheese. Put dollops of ricotta all over the flatbread.
Place peaches all over the fresh mozzarella, tucking some of the peaches partially underneath the cheese.
Bake at 450 degrees until cheese is bubbling. Remove from the oven and drizzle with honey and sprinkle with fresh basil.