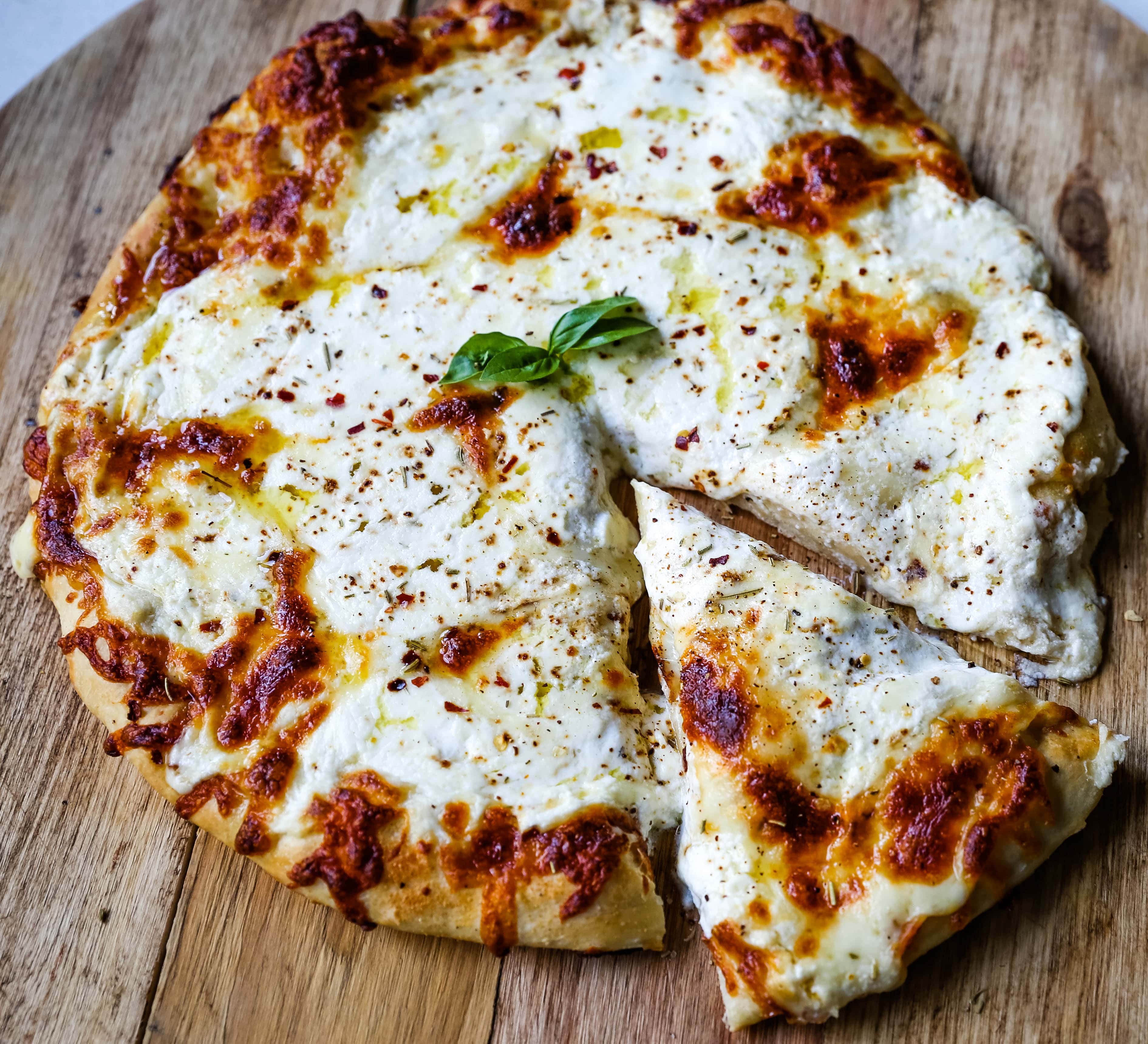 The Best 3-Cheese White Pizza
A New-York Style white pizza with drizzled olive oil, mozzarella, parmesan, and ricotta cheese with Italian herbs.
I crave New York Style pizza all of the time! When we visit New York City, I head straight to get a big slice of New York pizza. I end up ordering a slice of pepperoni with red sauce and a white pizza with ricotta cheese to get a taste of it all!
We are huge fans of this Best 3-Cheese White Pizza because it has layers of flavor. Who doesn't want to eat warm bread topped with a bunch of cheese? It is my kind of heaven. When I make this Pizza Bianca, I literally have to hide a few slices to save for Dean so he has something to eat when he gets home from work. My kids fight over the pizza slices!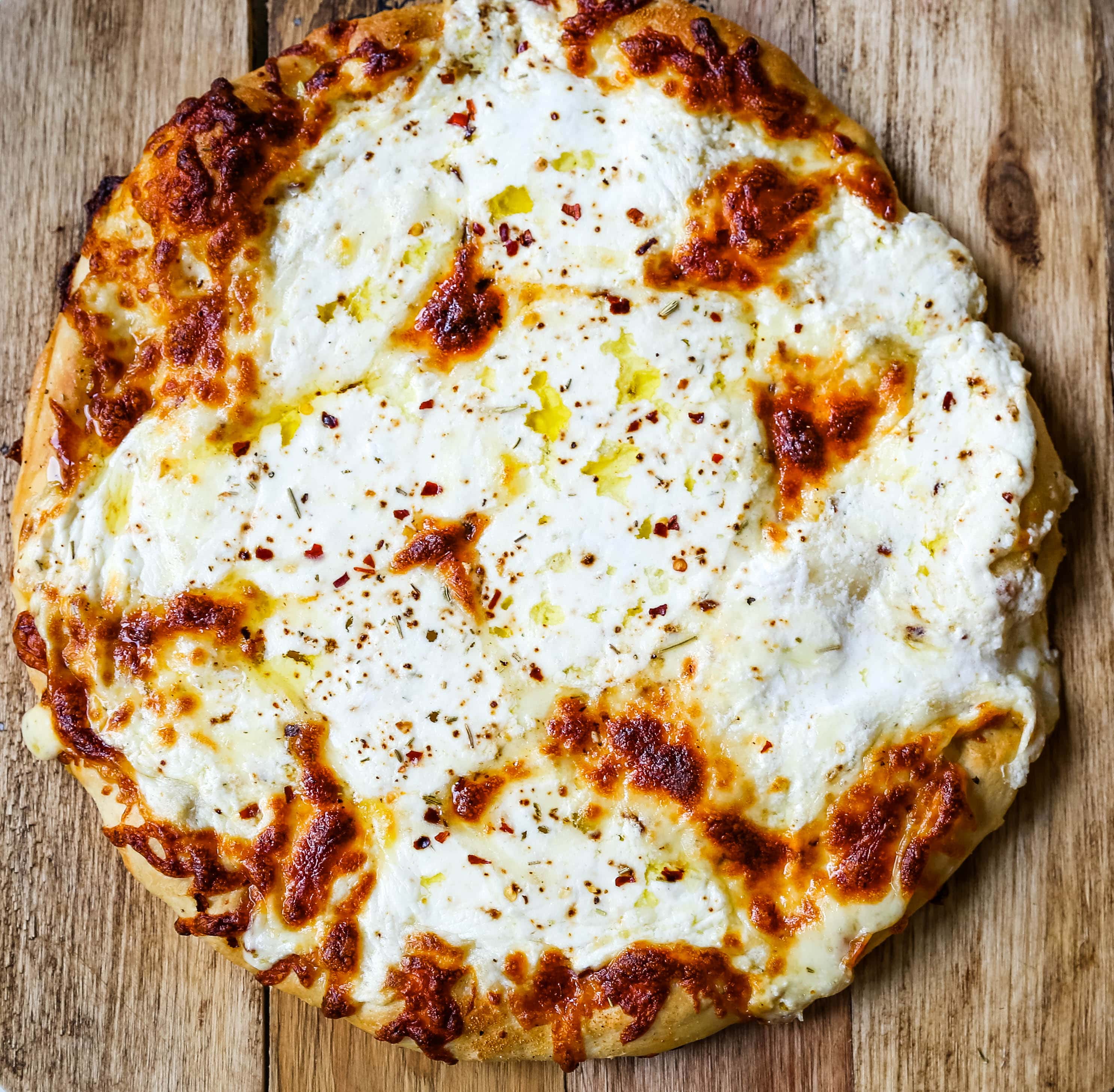 What ingredients are on a White Pizza?
White Pizza or Pizza Bianca is made with rolled out pizza dough and topped with extra-virgin olive oil sprinkled with garlic powder and topped with whole milk mozzarella cheese, parmesan cheese, and ricotta cheese. Italian herbs are sprinkled on top.
Where to buy ready-to-bake refrigerated pizza dough?
When time is on my side, I make homemade pizza dough. But I found that there are many great choices at the grocery store. I buy pizza dough from Fry's and Trader Joe's. You can find it near the deli department in the refrigerated section (usually near the Italian meats). It costs only about $1 and is worth every penny!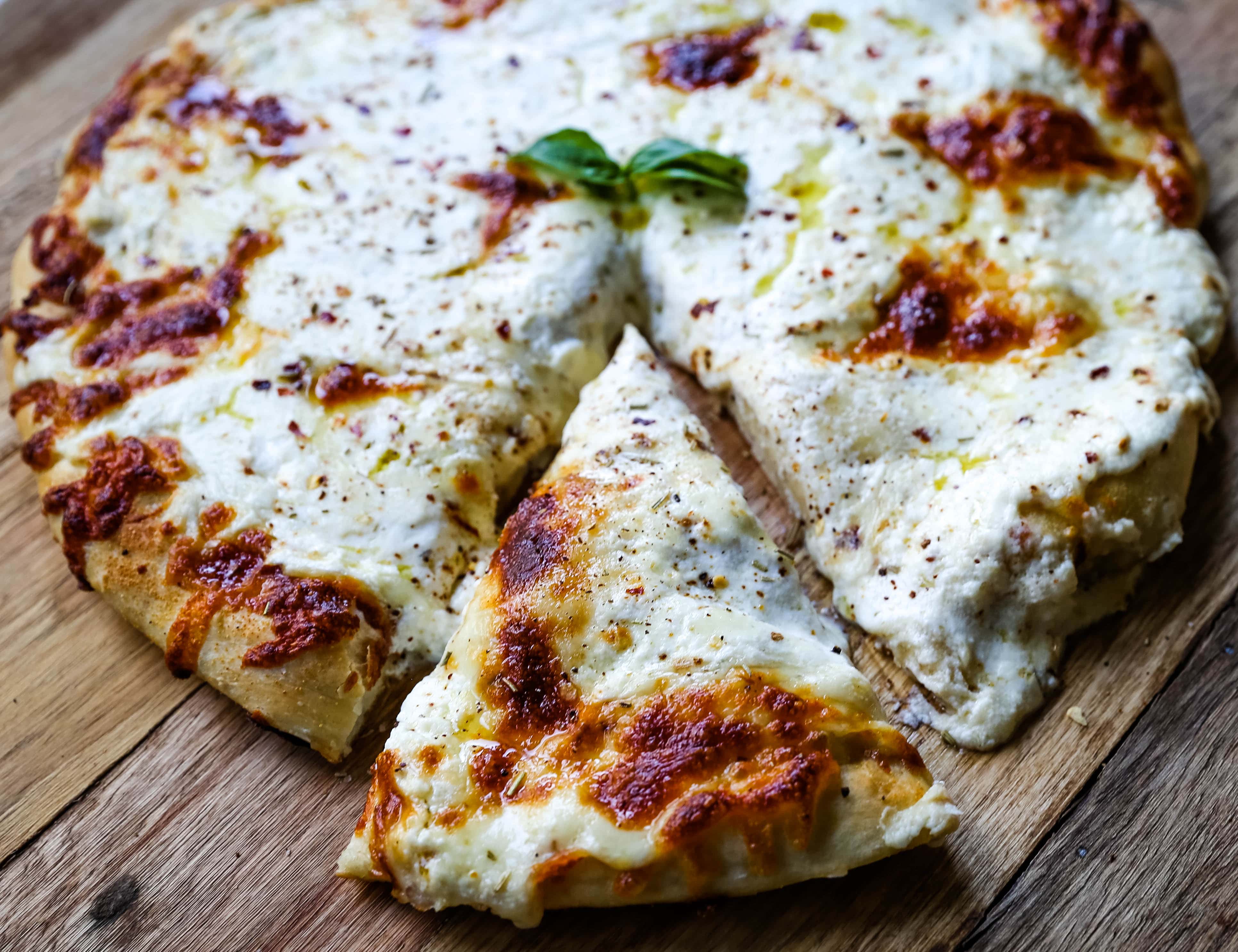 How to make The Best White Pizza:
Start with ready-to-bake refrigerated pizza dough. Toss the dough and using fingers, spread onto pizza pan. Generously drizzle with extra-virgin olive oil. Sprinkle with garlic powder.
Top with freshly grated mozzarella. I prefer to use a block of mozzarella cheese and freshly grate it before sprinkling on the pizza. It melts so much better than shredded cheese.
In a small bowl, stir together ricotta cheese, Parmesan Cheese, and salt. This is what gives the ricotta cheese extra flavor so it isn't bland!
Generously sprinkle with Italian herbs.
Bake at high heat-- 450 degrees to allow the crust to crisp on the bottom. I just started using my Ooni pizza oven and I am obsessed. You can get restaurant-style pizza at home. Ooni pizza ovens heat up in just 15 minutes to over 950˚F, which is the temperature you need to make restaurant-quality pizza - the ultimate heat for the ultimate crust! At those intense temperatures, you can cook incredible pizza at home in JUST 60 seconds. Click HERE to find out more information about the Ooni pizza oven.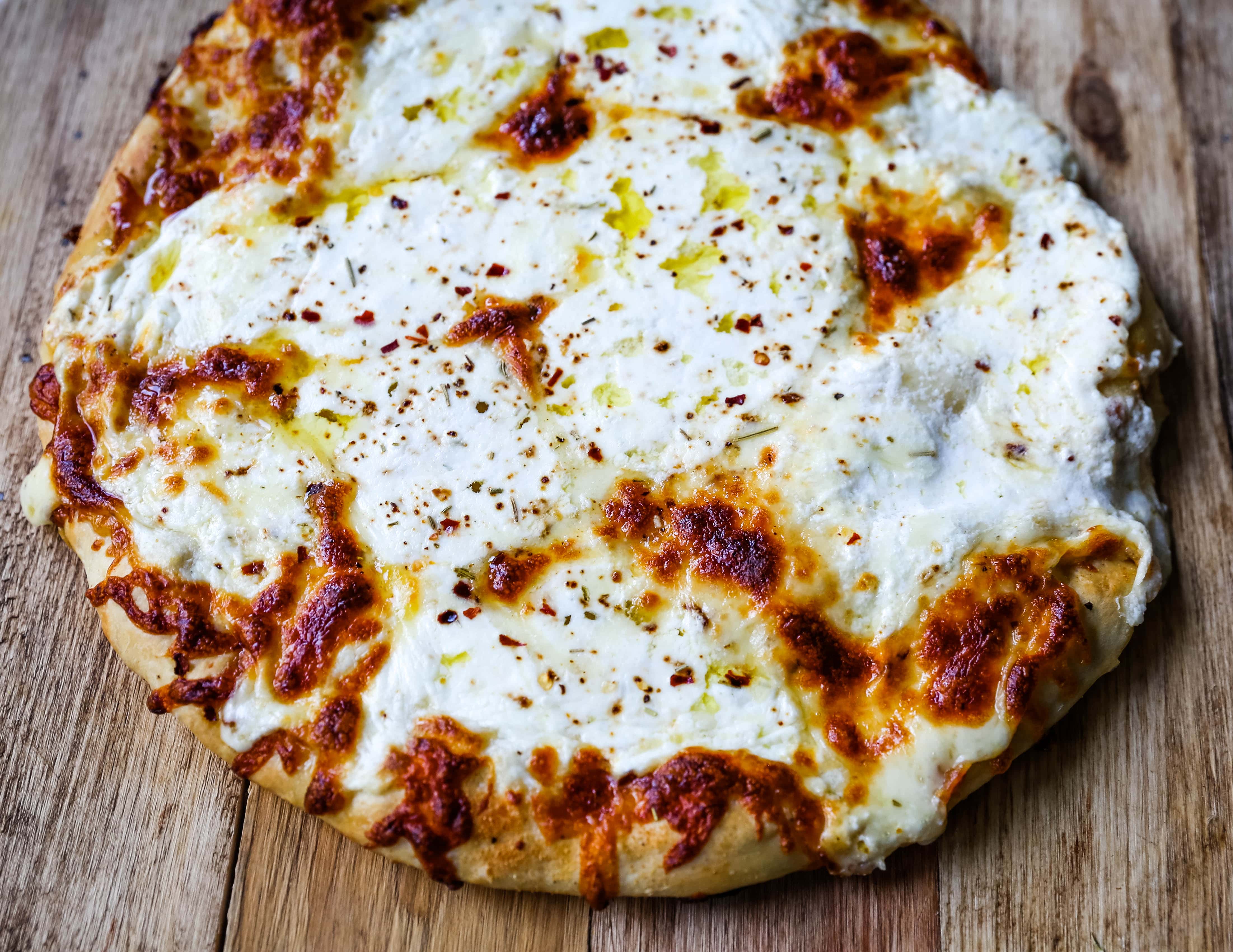 I love to hear from you! If you make this recipe, please be sure to leave a comment and give this recipe a rating. Sign up for my newsletter below so you never miss a recipe. Thank you for following along! I truly do have the greatest readers. FOLLOW ME ON: INSTAGRAM — FACEBOOK— PINTEREST