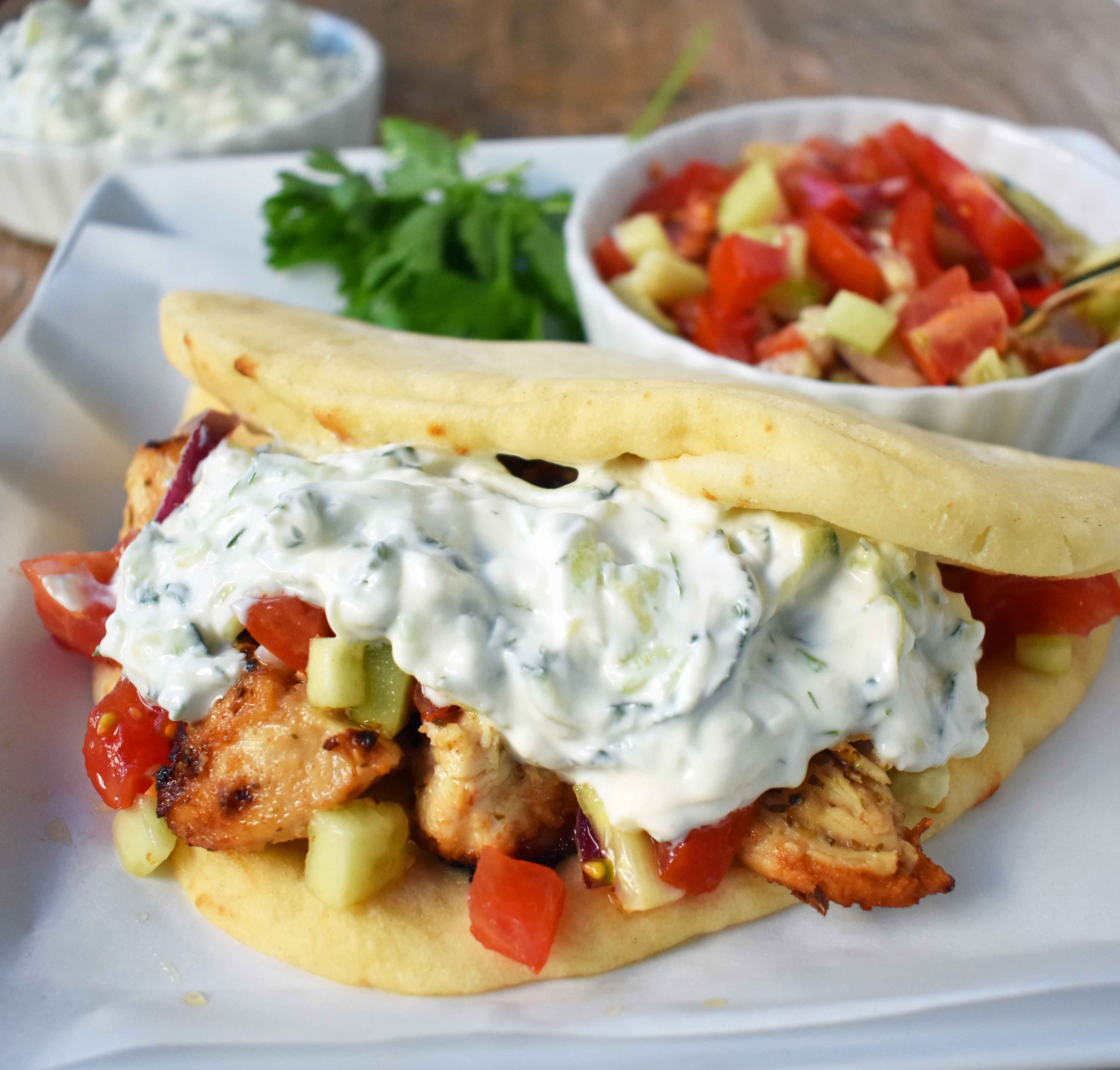 Years ago the Mediteranean diet was all the rage. Everyone was tapping into their secrets for living healthy lives. Since then, Greek food has been in the spotlight for it's use of fresh herbs and spices, protein packed Greek yogurt, and flavorful meats.
I am full-on obsessed with it. Bring on the Greek food! I am pretty sure I could eat Pita Jungle every day of my life and be happy.
So, I wanted to create a homemade Greek Chicken Gyro recipe using marinated spiced chicken, grilled to perfection and topped with a homemade tzatziki sauce, fresh Greek Salad, all on a warm pita bread. Phenomenal!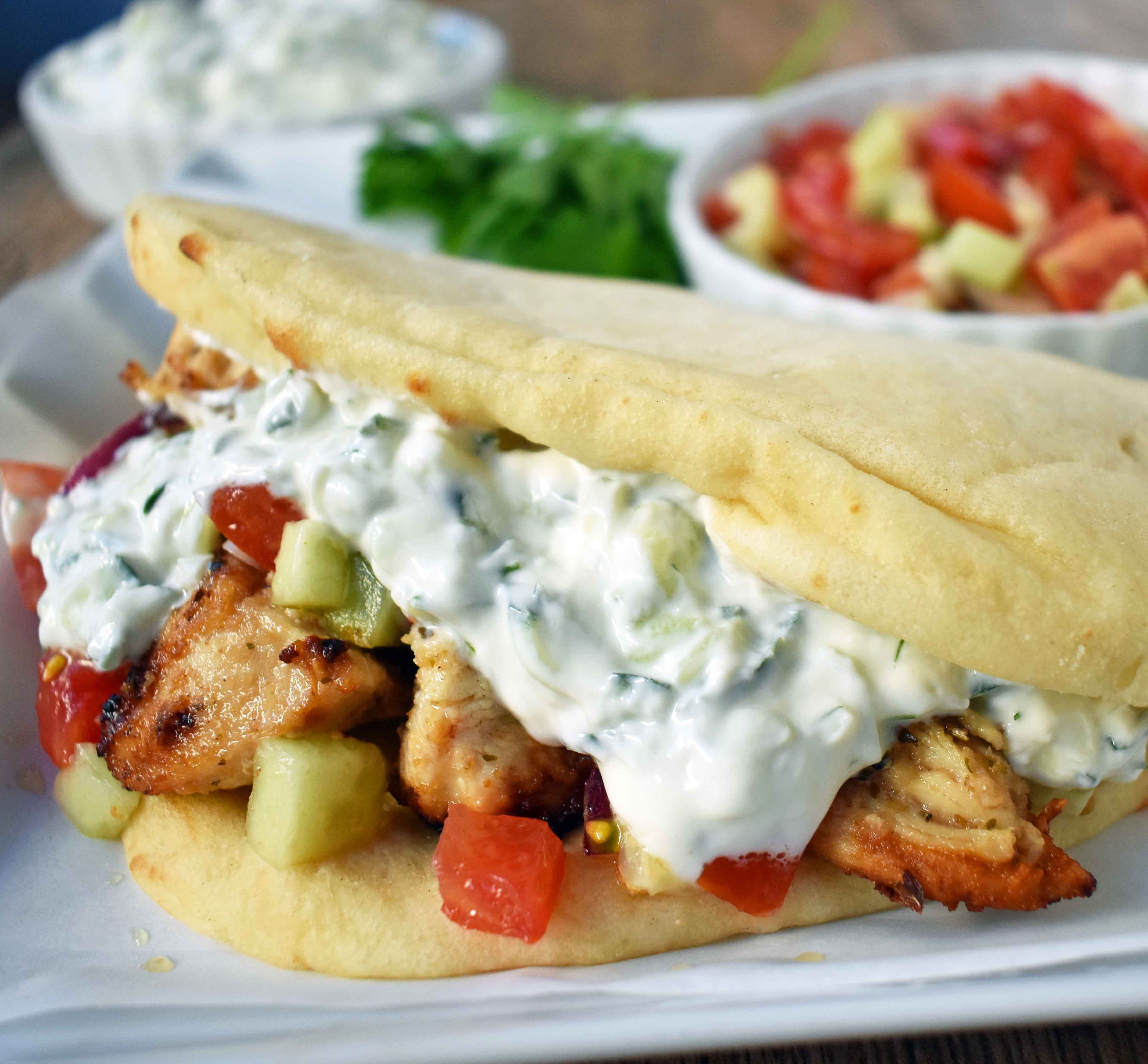 Here's a few key tips to making an out-of-this-world Greek Chicken Gyro with Tzatziki Sauce:
Marinate your chicken. You want it to not only be flavorful but juicy as well. By marinating it in greek yogurt, olive oil, lemon juice, spices, and red wine vinegar, it gives it time for the chicken to soak in all of those traditional Greek flavors. At least 2-4 hours is a suggested amount of time but 24 hours is ideal.
Make your own Tzatziki sauce. It is so easy since it is made in one bowl and uses only the freshest of ingredients. The key is to squeeze out as much water from the grated cucumber as possible. This ensures that the tzatziki sauce stays nice and creamy. I used Fage 2% Greek yogurt but the fat-free version works well too. Taste for seasoning and salt accordingly.
These Greek Chicken Gyros with Tzatziki sauce can be wrapped in your favorite pita bread. You can use soft flatbread or Naan bread as well. Warm your pitas before wrapping to make them nice and soft.
You can also serve this chicken, Greek salad, and handcrafted tzatziki sauce in a bowl. Serve alone or on top of romaine lettuce.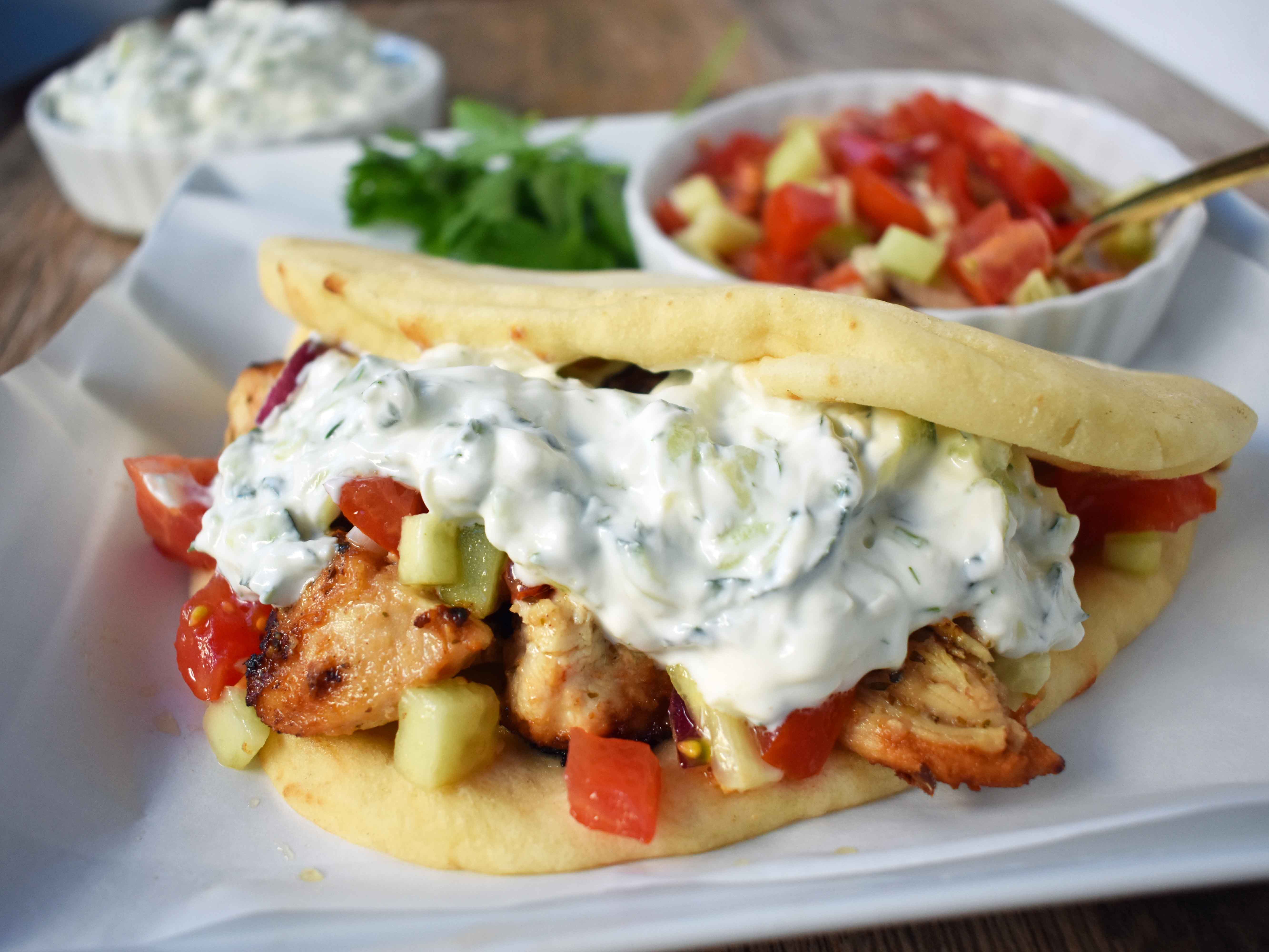 I hope your family loves these Greek Chicken Gyros with Tzatziki Sauce and I can't wait to hear all about what you are making in your kitchen!