This Honey Chicken is tender chicken tossed in a skillet with butter, honey, garlic, fresh lemon juice, spices, and soy sauce. This Honey Lemon Chicken is a quick and easy 15-minute chicken dish.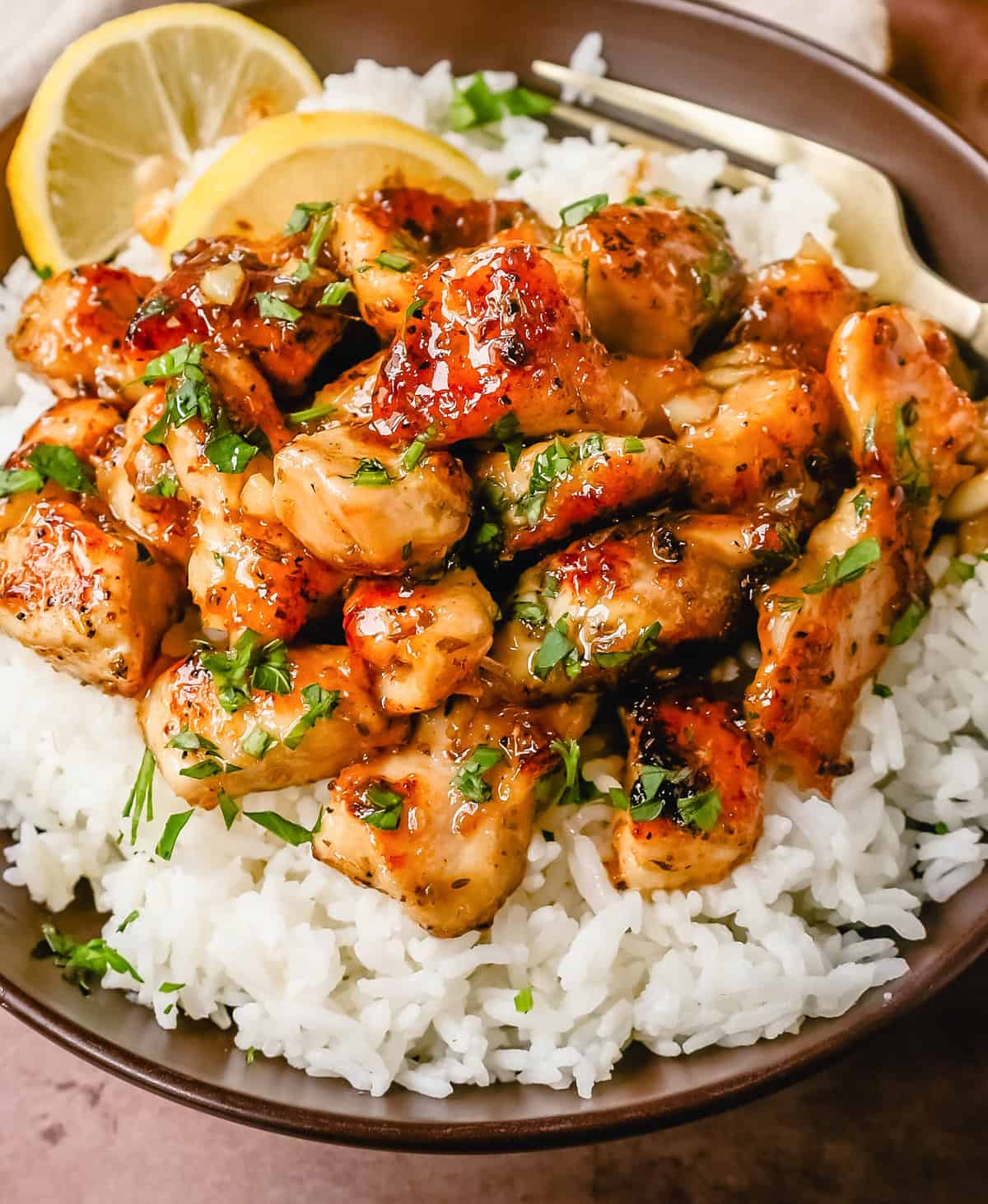 When I am in a hurry and need a quick, weeknight meal that my family loves, I make this Sticky Honey Chicken recipe. It is super flavorful, and easy, and everyone loves it!
This Honey Glazed Chicken is tossed in a lemon garlic butter sauce and honey to give it the perfect amount of sweetness.
This Honey Soy Chicken is bursting with flavor from the garlic, fresh lemon juice, butter, honey, and soy sauce. You are going to be addicted in no time at all!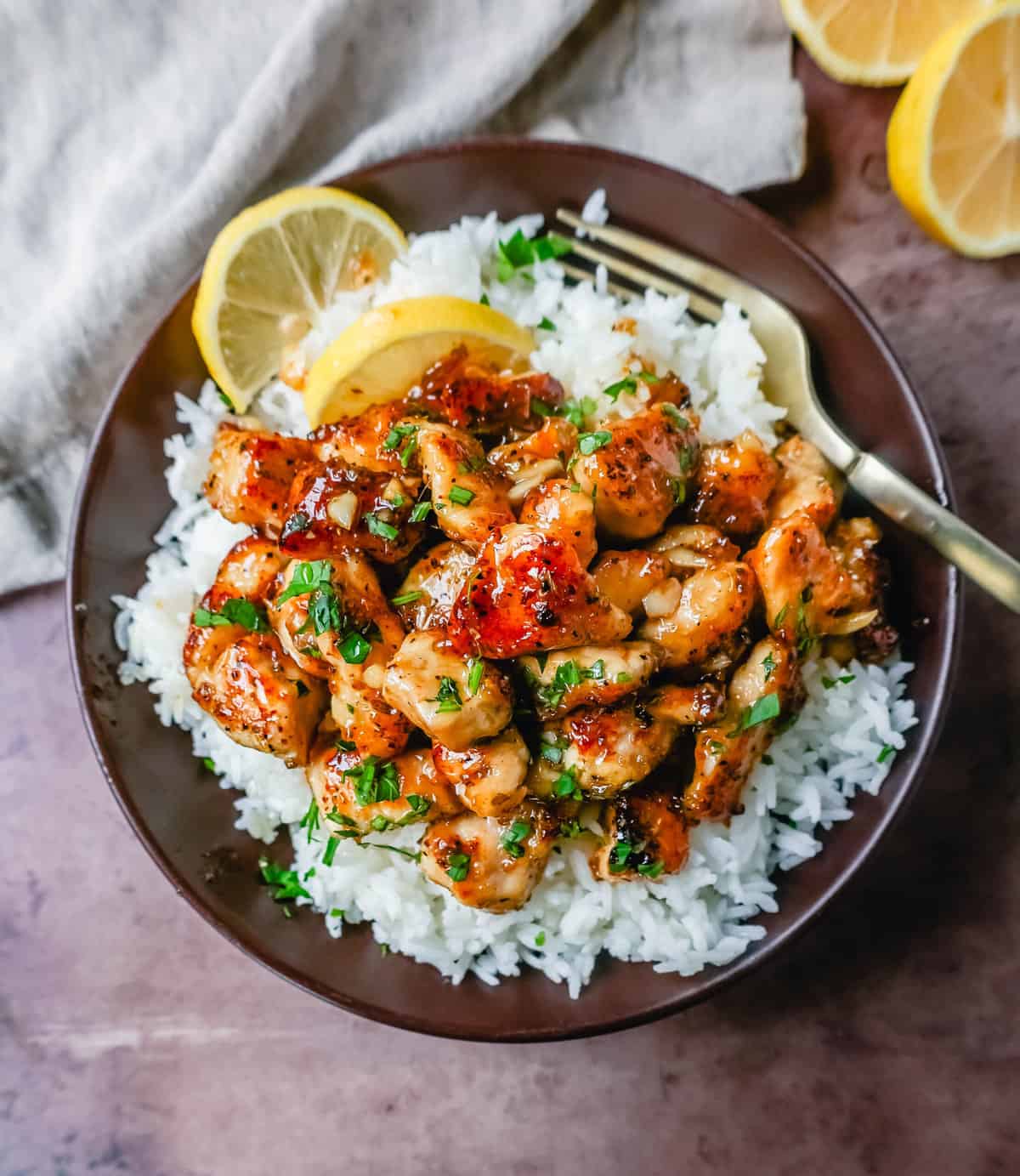 Honey Chicken Ingredients:
Chicken Breast -- I suggest using boneless, skinless chicken breast or thighs, cut into bite-size pieces.
Salt and Pepper -- sprinkle the chicken with salt and pepper before tossing it in cornstarch.
Cornstarch -- this is what helps the sauce adhere to the chicken and also gives it a slightly crispy coating. You may use flour instead.
Garlic Powder -- also called granulated garlic. May substitute garlic salt for the garlic powder but just omit the salt above.
Butter -- use salted butter in this honey chicken recipe.
Olive Oil -- the combination of oil and butter helps to create the perfect crust.
Honey -- use a regular, pure runny type of honey in this honey glazed chicken recipe.
Garlic -- use finely diced fresh garlic cloves for the best flavor.
Lemon Juice -- I suggest using freshly squeezed lemon juice for the freshest flavor.
Soy Sauce -- may use regular soy sauce or gluten-free tamari sauce.
Oregano -- this is optional but adds an extra layer of flavor.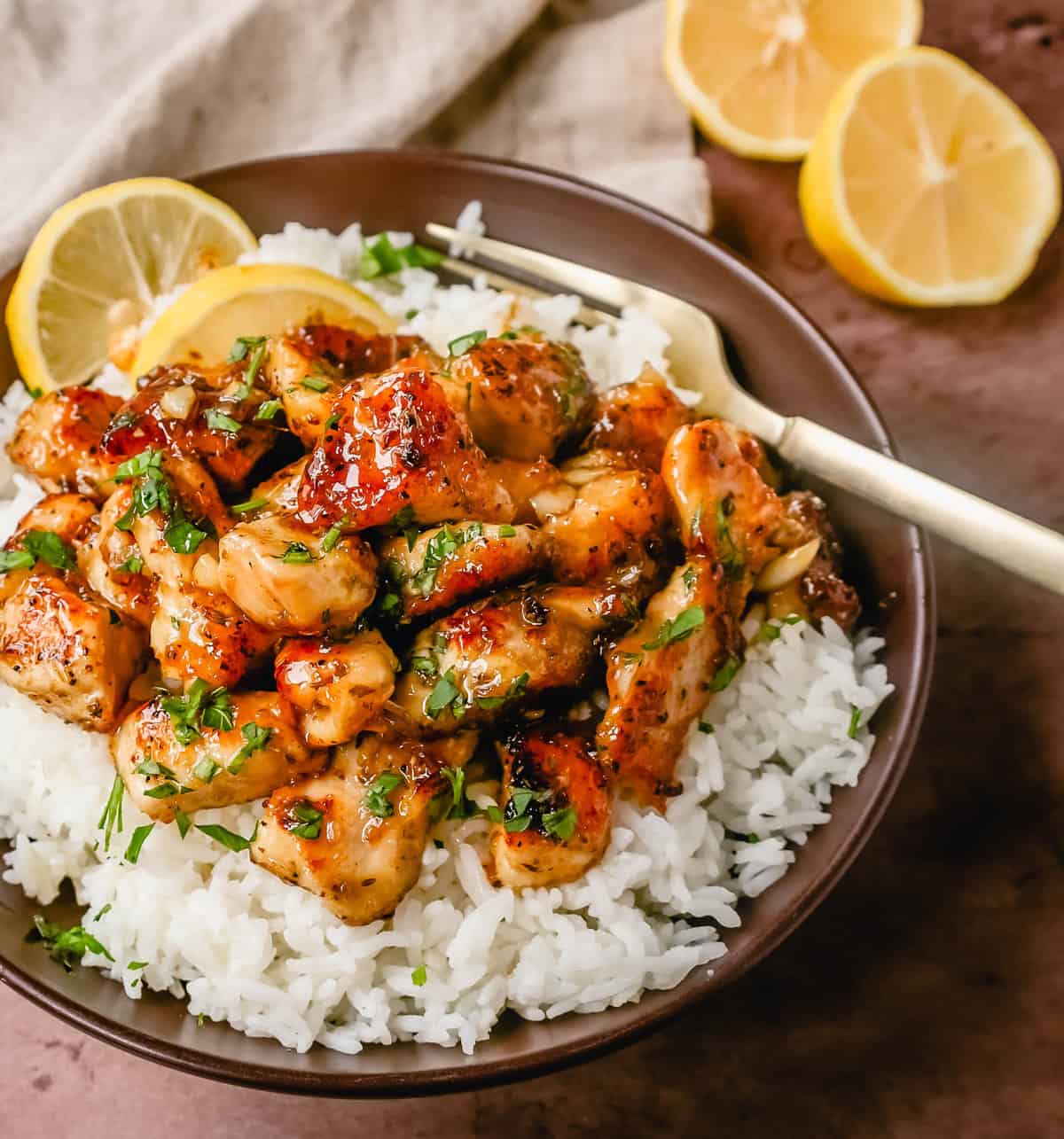 How to make Honey Lemon Chicken:
Start by cutting the chicken into bite-size pieces. Pat dry with a paper towel. Sprinkle with salt, pepper, and garlic powder. Toss in cornstarch and coat well.
Heat a large skillet over medium-high heat. Add oil. Cook chicken for 8-10 minutes.
Add butter, garlic, honey, lemon juice, and soy sauce in a pan. Let cook and thicken for about 5 minutes.
Sprinkle with fresh oregano or parsley and serve.
If you love this recipe, check out my Asian Sticky Chicken Recipe with Coconut Rice. The coconut rice recipe would taste amazing with this honey garlic chicken recipe.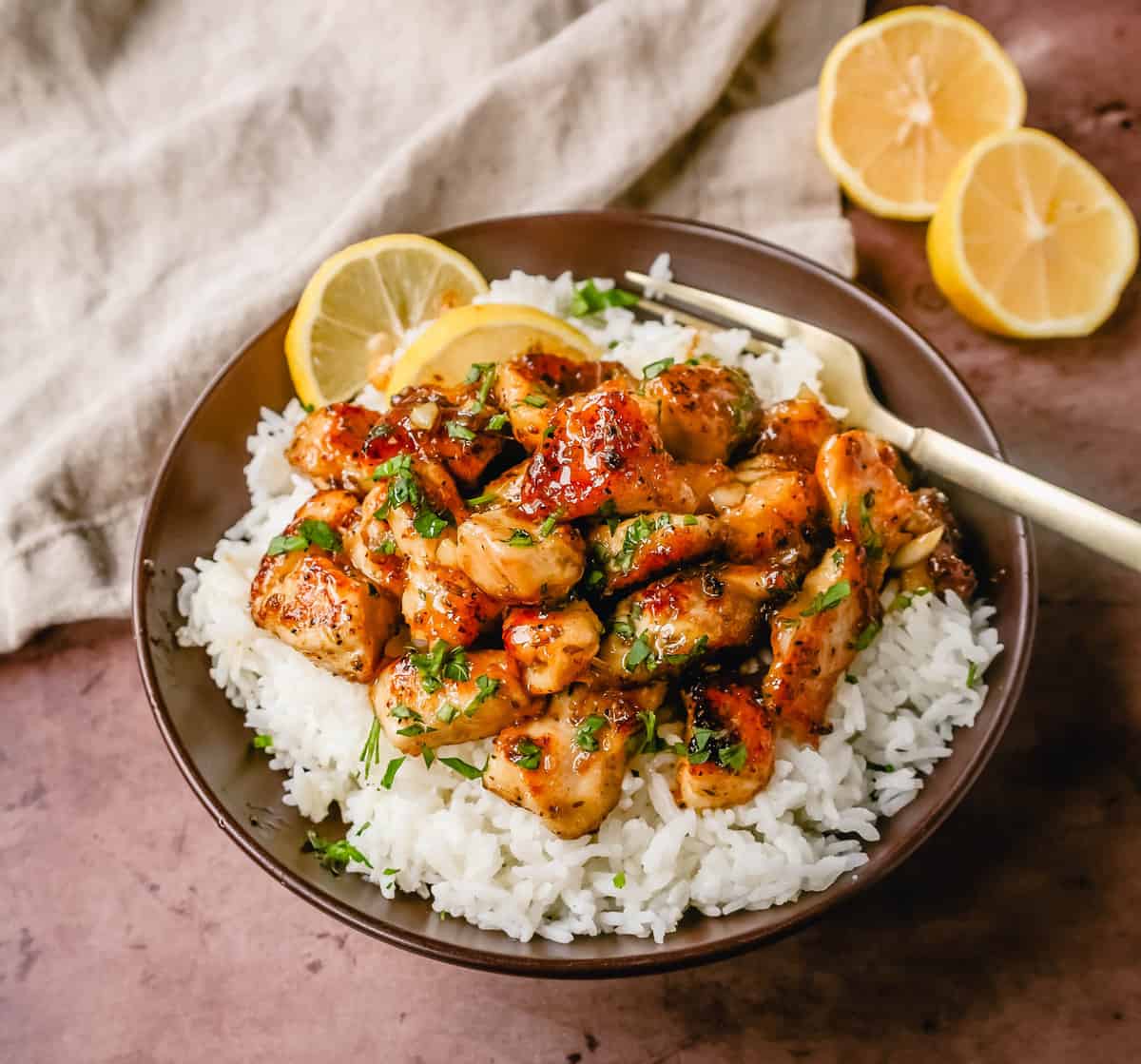 Tips and Q & A:
Can I use flour instead of cornstarch to coat the chicken?
Yes! You can use either cornstarch or all-purpose flour to coat the chicken. It helps the lemon garlic butter sauce adhere to the chicken.
What can I serve this Honey Lemon Garlic Chicken with?
You can serve this on top of rice, with creamy mashed potatoes, with smashed potatoes, easy oven-roasted potatoes, or served with vegetables like green beans with almonds and lemon zest.
Storage:
This honey lemon garlic chicken can be stored in an air-tight container in the refrigerator for up to 5 days. To reheat it, I suggest heating it in a skillet.
I love to hear from you! If you make this recipe, please be sure to leave a comment and give this recipe a rating. If you make any of my recipes, tag me on Instagram @modern_honey so I can see your creations. It's one of my favorite things seeing you make these recipes in your own kitchen. Sign up for my newsletter below so you never miss a recipe. Thank you for following along! I truly do have the greatest readers.
FOLLOW ME ON: INSTAGRAM --- FACEBOOK --- PINTEREST