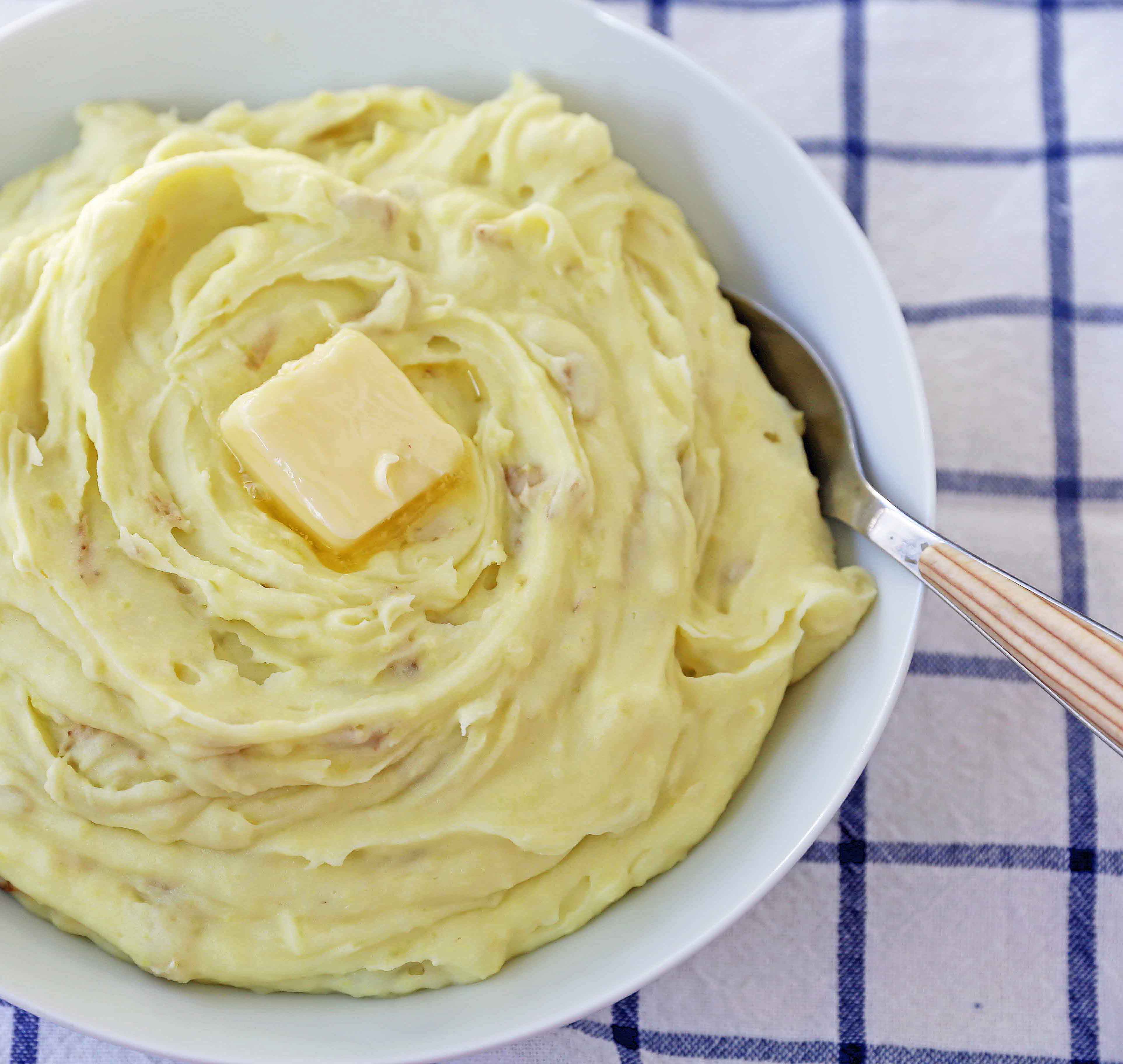 Perfect Creamy Mashed Potatoes
Simple, foolproof, creamy classic mashed potatoes recipe. This is a classic side dish that everyone will love!
I am pretty sure I grew up on a steady diet of mashed potatoes. Every single Sunday after church, we sat down for a meal of roast, mashed potatoes, and gravy. I still remember helping my Mom peel the potatoes every Sunday with the peeler she probably had for 40 years. My brother, Ryan, loved her mashed potatoes so much that he literally filled a dinner plate with them. These perfectly creamy mashed potatoes remind me of home!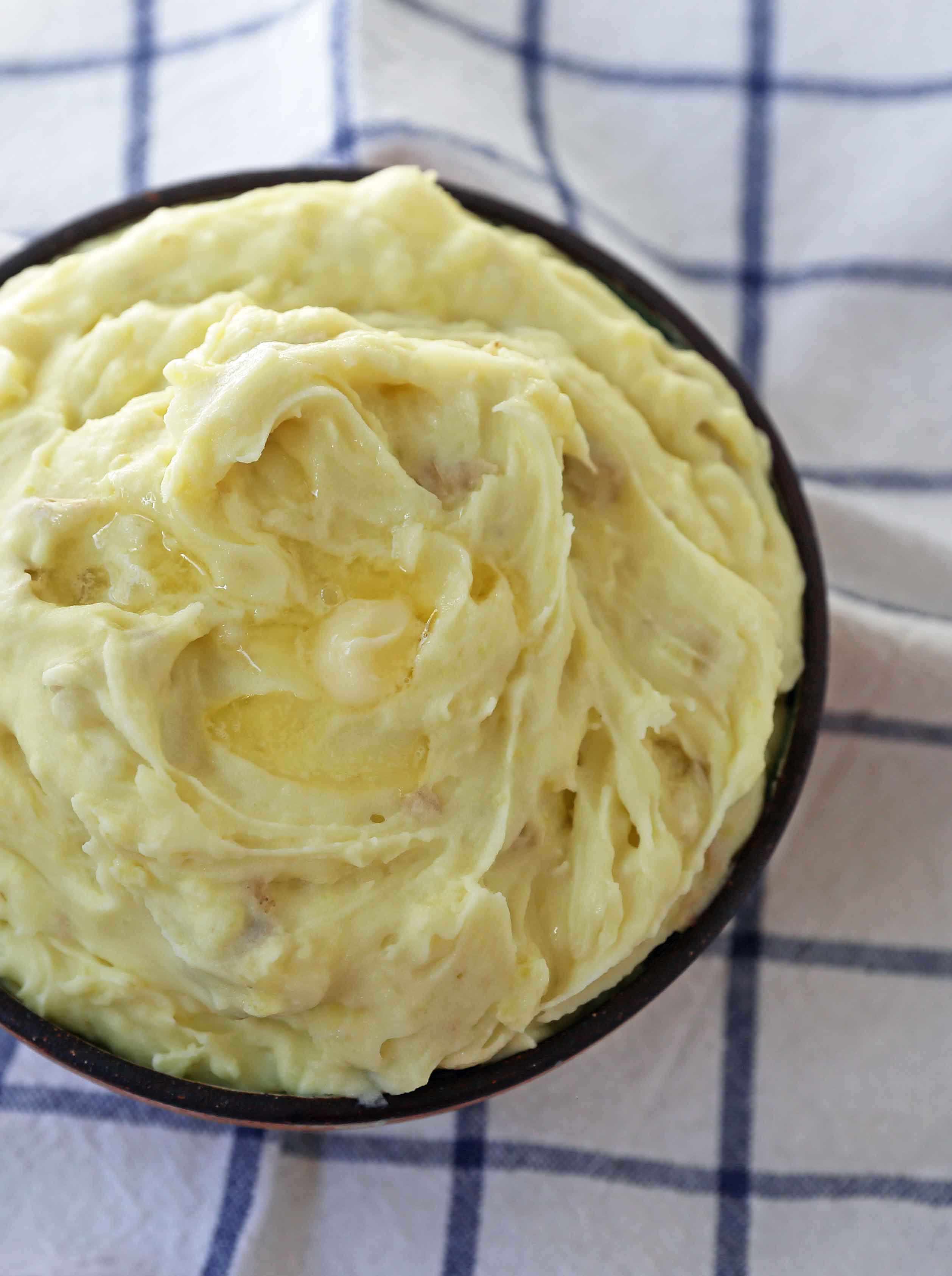 What ingredients are in Perfect Mashed Potatoes?
It all starts with using only 5 fresh ingredients -- Potatoes, Creamy Salted Butter, Half-n-Half or Whole Milk, Sour Cream, and Salt. The butter gives a rich, creamy, salty flavor while the sour cream keeps them moist and creamy.
What type of potato to use in Mashed Potatoes?
The star of the show is definitely the potatoes so choosing the best kind of potato will make a huge difference in the final product. When I am making homemade mashed potatoes, my favorite potatoes are Yukon Gold. It makes rich creamy mashed potatoes because it has a buttery texture. I found that I can even leave some of the skins on since even the peels are thinner than a russet potato. You can also use red potatoes and leave some of the skins on for rustic mashed potatoes.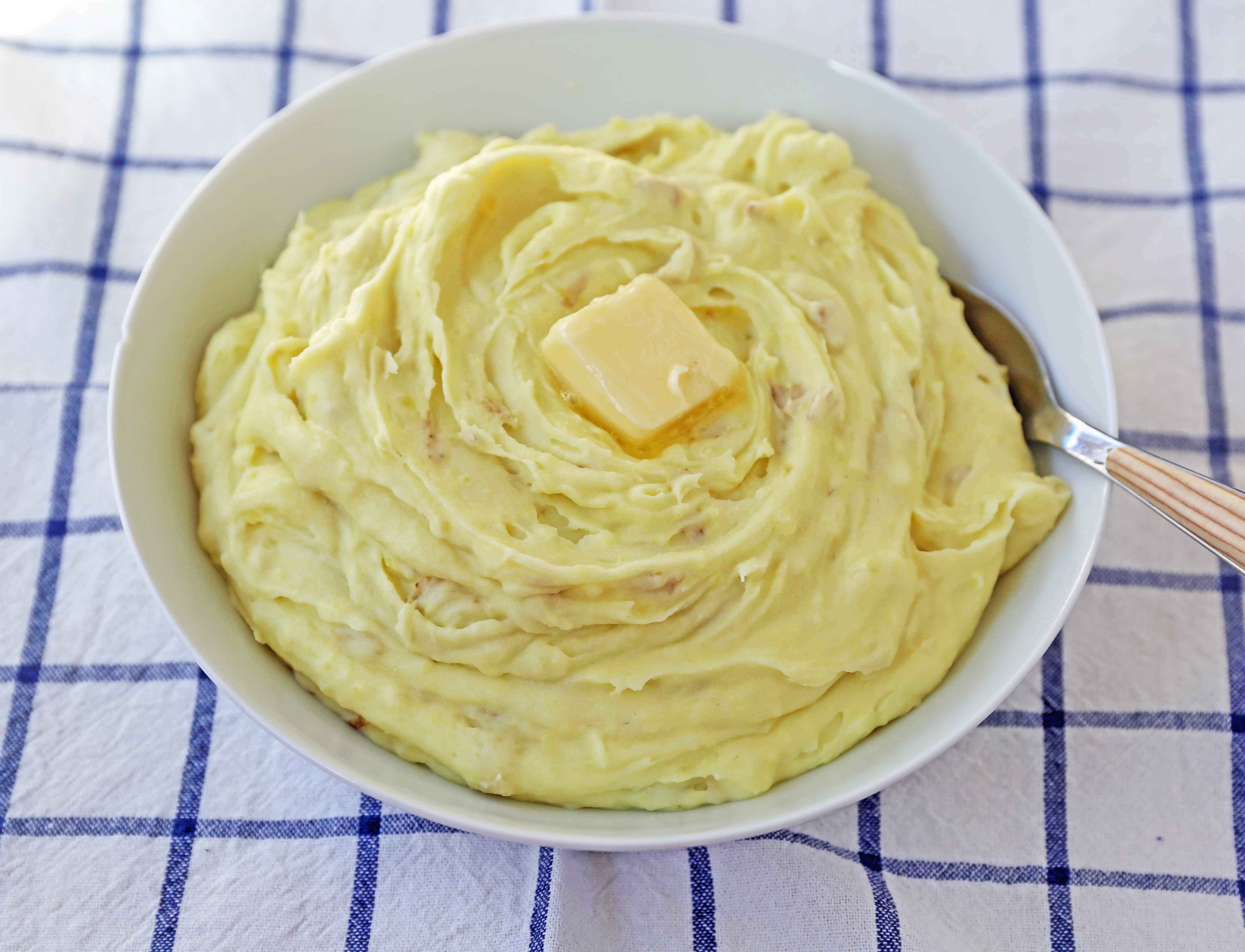 How to make mashed potatoes creamy?
The key is to heat the butter and half-n-half together before adding to the potatoes. If you add the cold ingredients, the potatoes may end up with a gummy texture. By adding warm butter and milk to the warm cooked potatoes, it keeps them at an optimal temperature for creaming. This is an extra step that adds a few minutes but makes a big difference.
Sour Cream is a game changer in these Creamy Mashed Potatoes. My family has a HUGE Thanksgiving feast and we make extra so we can eat leftovers later. We found that no one was eating the mashed potatoes because once they were placed in the refrigerator, they completely dried up. I found that by adding some sour cream to my mashed potatoes, they stay creamy and reheat perfectly.
If you are looking for more amazing Thanksgiving Recipes, click the recipes below:
I love to hear from you! If you make this recipe, please be sure to leave a comment and give this recipe a rating. Also, tag me on Instagram @modern_honey so I can see your creations. Be sure to tag your photo using the hashtag #modernhoney. It's one of my favorite things seeing you make these recipes in your own kitchen. Thank you for following along! I truly do have the greatest readers. FOLLOW ME ON: INSTAGRAM --- FACEBOOK --- PINTEREST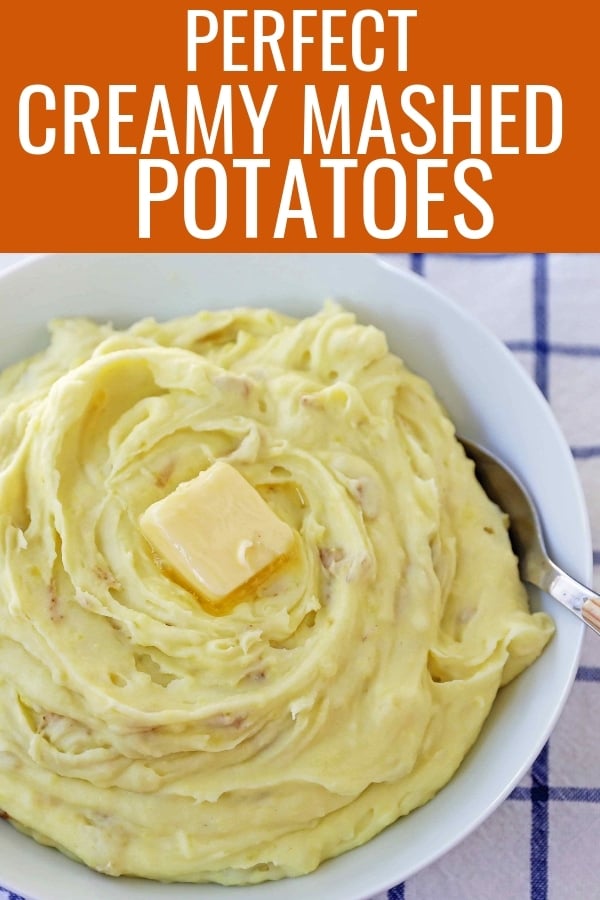 I hope you love these homemade mashed potatoes recipe, my friends!