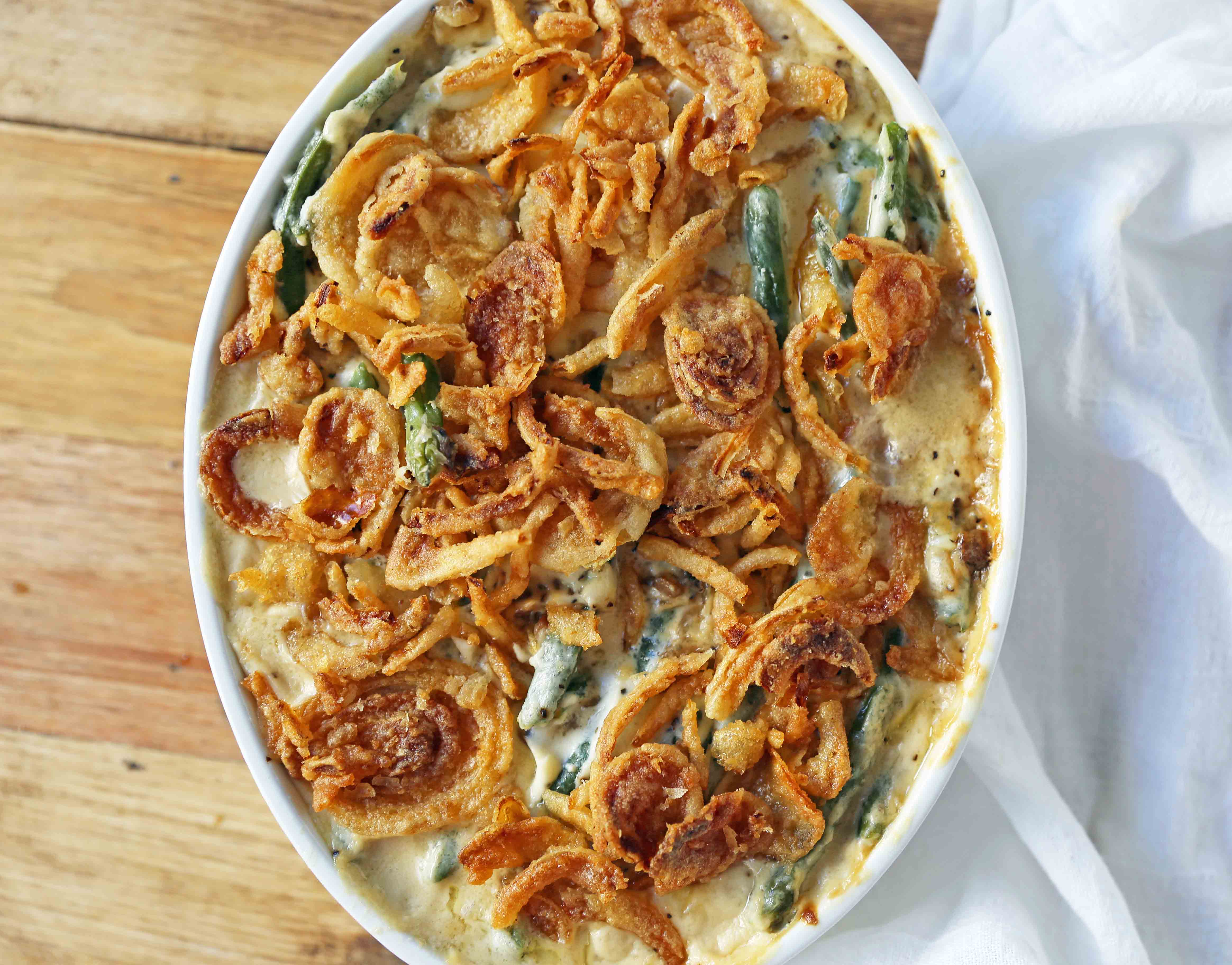 Green Bean Casserole
A homemade green bean casserole made from scratch with a creamy sauce and crispy fried onions. A classic old-fashioned Thanksgiving side dish recipe.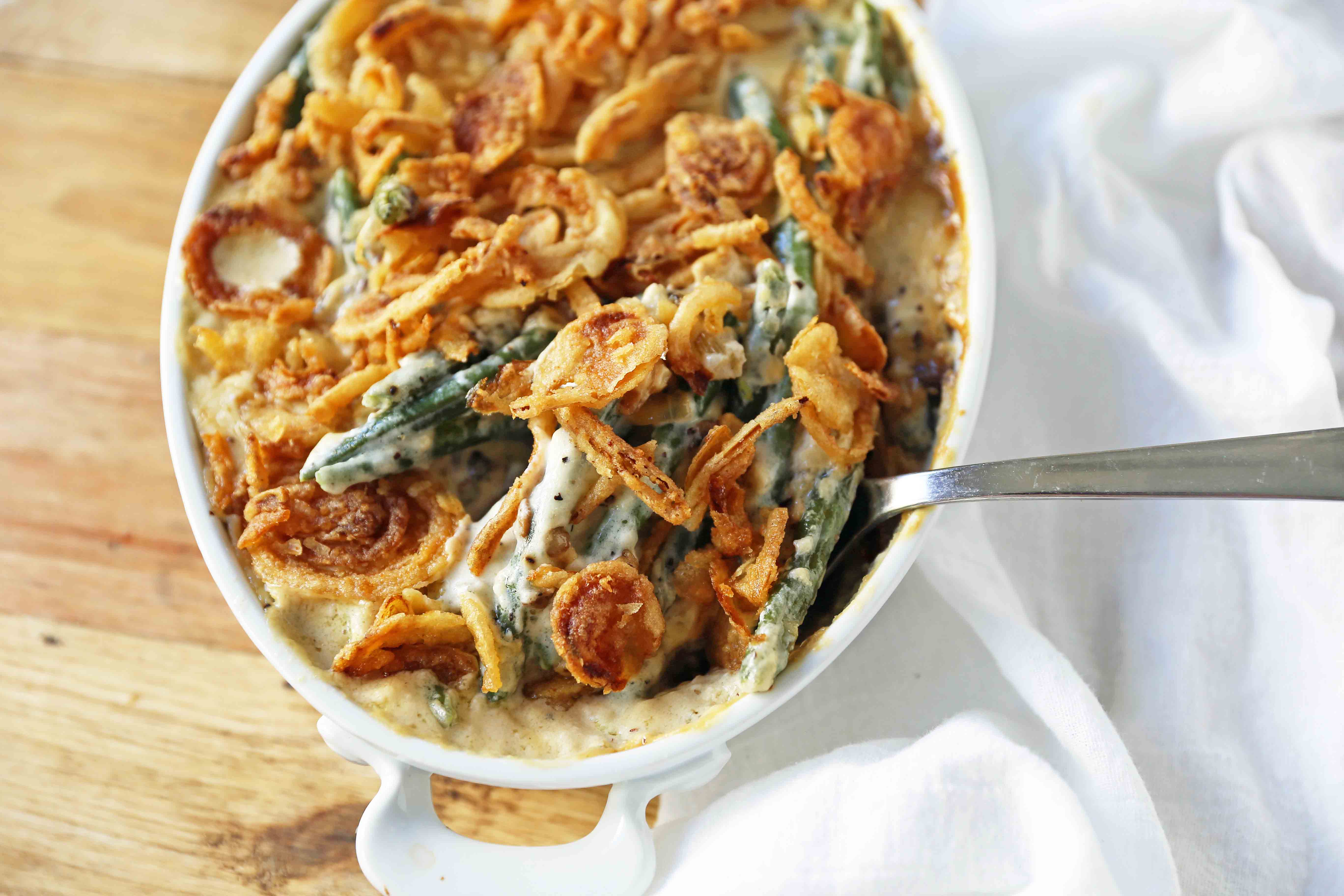 Growing up, I always had the green bean casserole straight from the back of the cream of mushroom soup can. There had to be a better way! I wanted to make a homemade from scratch green bean casserole that had all of the flavors, but used fresh ingredients. After some experimenting, I have to say that we were blown away by these creamy green beans with crispy onions! You will definitely forget you are eating a vegetable.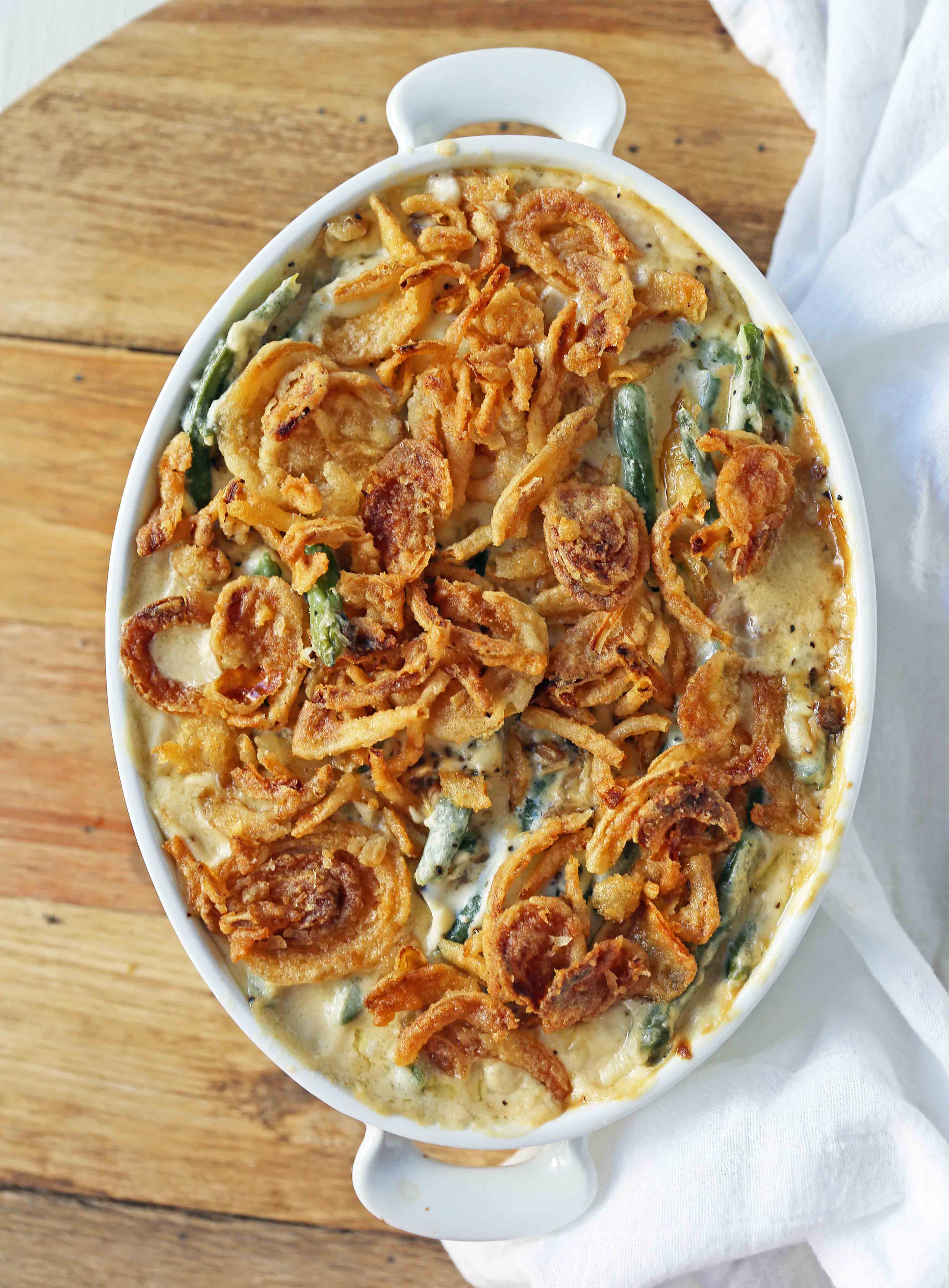 The key to a killer green bean casserole is to create layers upon layers of flavors. This all begins with sauteeing onions in a good amount of butter in order to caramelize them. Once the onions are tender and golden, the mushrooms are added to the pan to bring out their natural nutty flavors. Garlic is the ultimate flavor enhancer, bringing a punch to the sauce.
The cream sauce is made with half-n-half, spices, and flour or cornstarch to thicken it.  It is a simple cream sauce, but the caramelized onions, mushrooms, garlic, and spices make it taste so savory.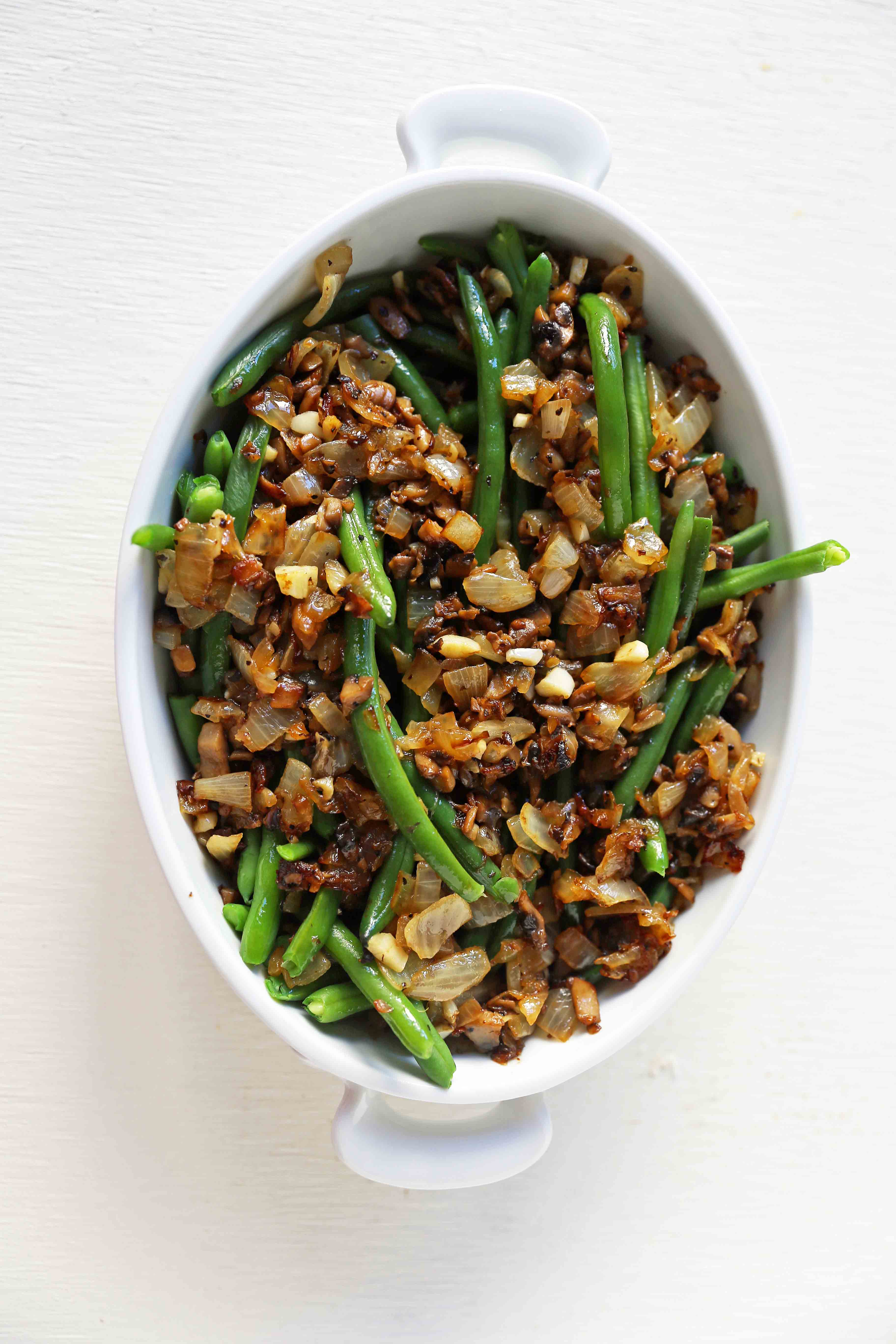 The star ingredient is definitely the green beans. I use fresh green beans in this recipe and just snap off the stems. It is important to cook the green beans in boiling water before baking them with the sauce. This will give them the right amount of crispness! If you want the green beans to be a little more bite-size, I suggest cutting them in half.
If you want to use frozen or canned green beans, go for it! Canned green beans don't need to be cooked ahead of time.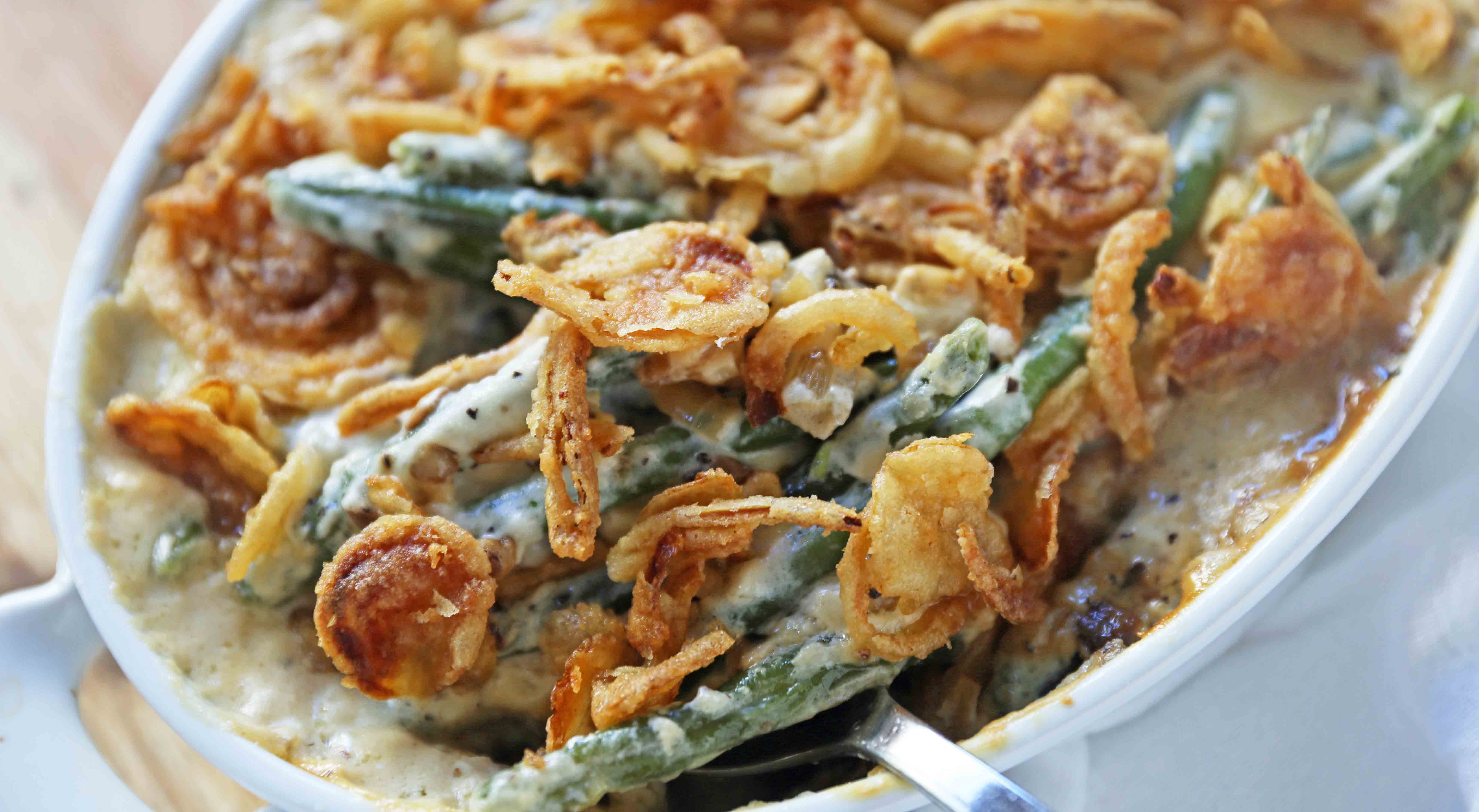 The green beans and creamy white sauce are topped with crisp fried onions. This is what brings another textural element to the dish while adding some salty goodness. These fried onions are addicting!
This Green Bean Casserole will be a huge hit at your Thanksgiving feast! Even if you don't love green beans, you will love this green beans side dish.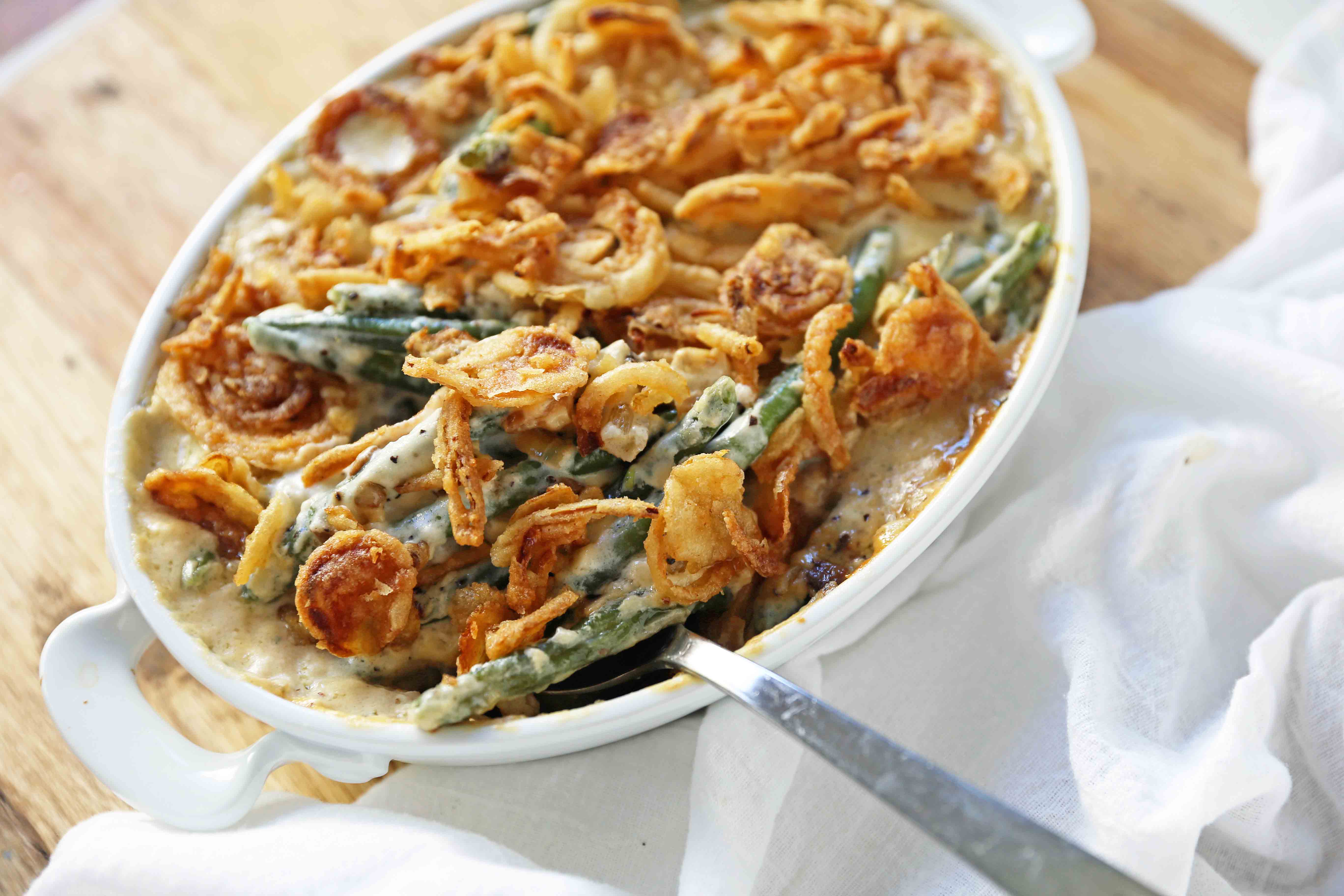 If you are looking for more amazing Thanksgiving Recipes, click the recipes below:
I love to hear from you! If you make this recipe, please be sure to leave a comment and give this recipe a rating. Also, tag me on Instagram @modern_honey so I can see your creations. Be sure to tag your photo using the hashtag #modernhoney. It's one of my favorite things seeing you make these recipes in your own kitchen. Thank you for following along! I truly do have the greatest readers. FOLLOW ME ON:   INSTAGRAM --- FACEBOOK --- PINTEREST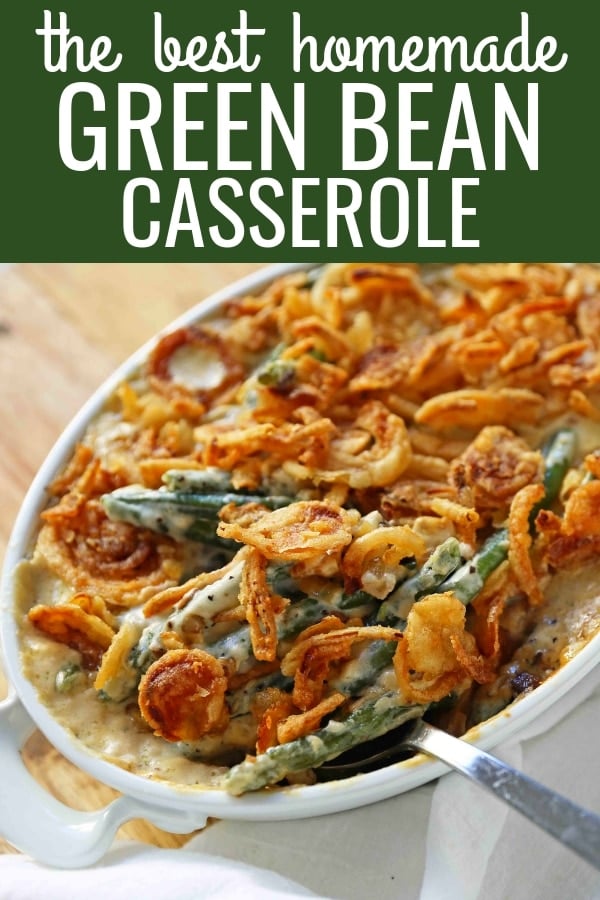 I hope you love this homemade creamy green bean casserole with fried onions!