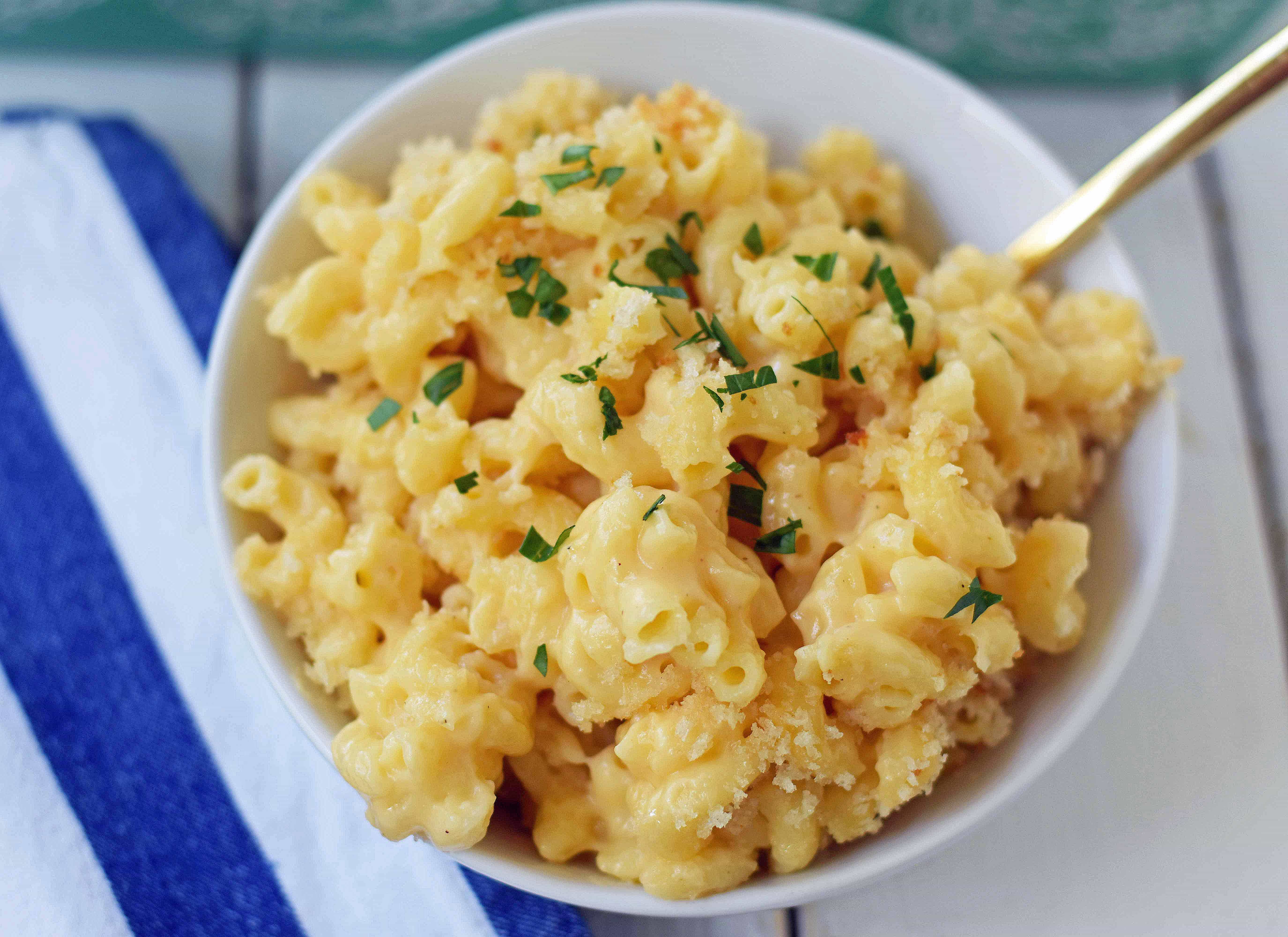 Bye bye, fake orange stuff. We may have eaten it as kids (and our kids may even still devour it) but man alive it isn't REAL mac n' cheese. We are getting down to the business of making the good stuff -- Homemade Macaroni and Cheese.
Did I just hear applause? I thought so.
There are some serious tips and tricks for making the best mac n' cheese. Did you know cheese can be finicky when melted? Oh yes, it can.  I was on the search for the best macaroni and cheese recipe and after many experiments in the kitchen, I am feeling really good that we have it!
So how do you make Homemade Macaroni and Cheese?
 Start with Butter. It is well-known how I feel about butter (LOVE it!). It is the base of the sauce and gives off a nuttiness that is integral to the cheese sauce. The butter is melted in a large saucepan or pot, then flour is added, and whisked together to make a thick paste. This is what will give the cheese sauce the structure it needs.
Choosing the right CHEESE. What type of cheese should you use? A sharp cheddar cheese is always a good choice. It has the strong cheese flavor you are seeking and still melts nicely.  Gruyere Cheese is also a nice choice but it can be pricey. If you are looking for a strong flavor and don't want to shell out the cash, you can substitute with Swiss Cheese. Monterey Jack melts like a dream and has a mild flavor. If you want to up the spice factor, use Pepper Jack Cheese. You can sprinkle the top with parmesan for a sharp flavor as well.
It is important to add the cheese in increments, whisking well after each addition. This ensures the cheese melts in small batches so it doesn't overwhelm the sauce. Another key is to layer the cheese. Cheese is added to the cheese sauce, and then once it is poured into a baking dish, more cheese is added to the middle of the dish. Of course, you need to top it with cheese as well. Basically, there is A LOT of cheese!
Bake just until the cheese is melted. I found that many baked homemade macaroni and cheese recipes called for a long baking time. This produced dry mac n' cheese since it gave the pasta time to soak in all of the melty cheese goodness. I found that by baking it for approximately 12 - 14 minutes at 350 degrees was a perfect amount of time.
Breadcrumbs or no breadcrumbs? This is the question. Most baked mac n' cheese calls for breadcrumbs. I made it with and without. The bread crumbs add a bit of crunch and texture to offset the creaminess of the macaroni and cheese. I also found that a creamy mac n' cheese is heavenly on its own too. It's up to you depending on your taste preference. You can't go wrong!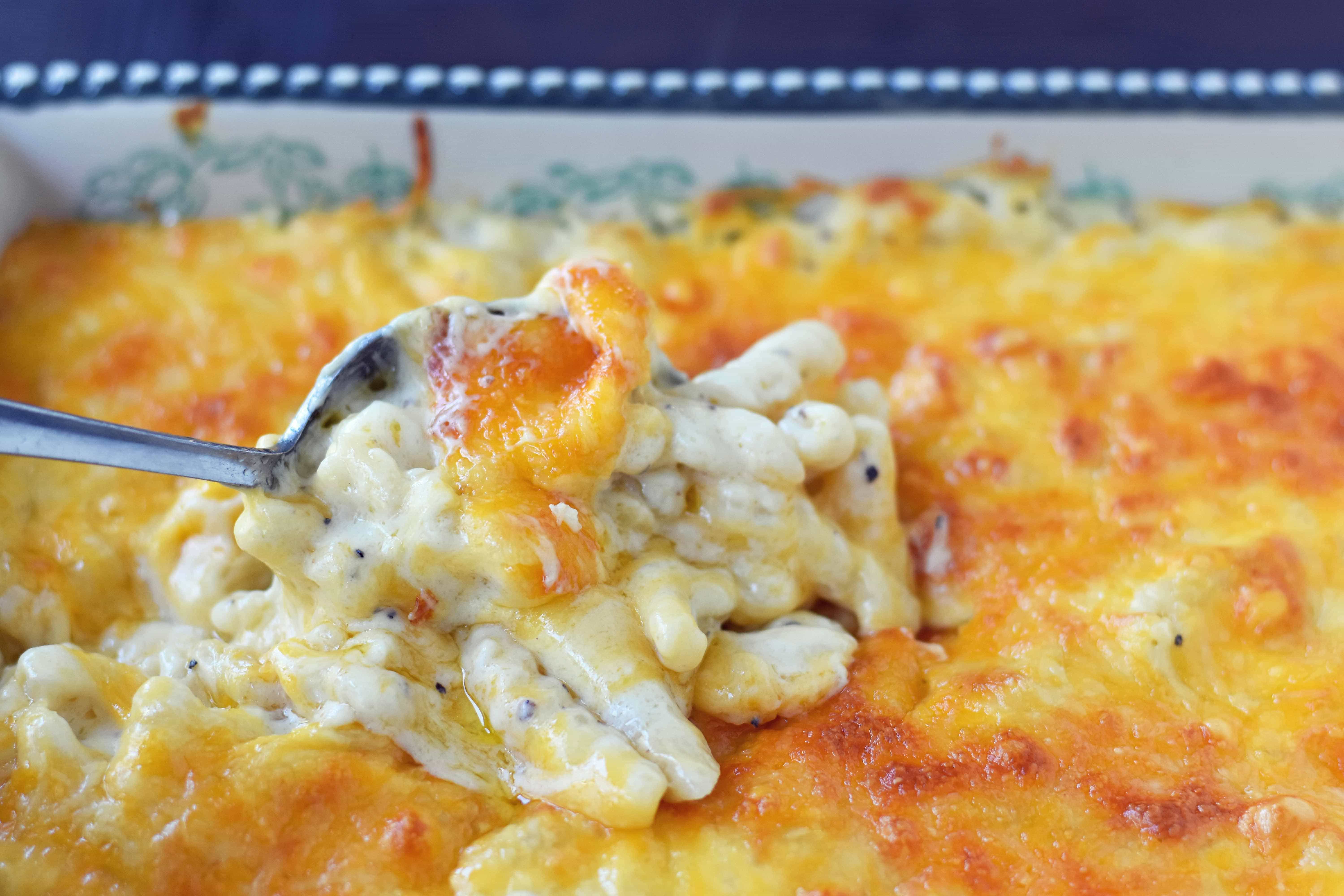 Find all of Modern Honey's Thanksgiving recipes at www.modernhoney.com/thanksgiving. PIN this image on PINTEREST.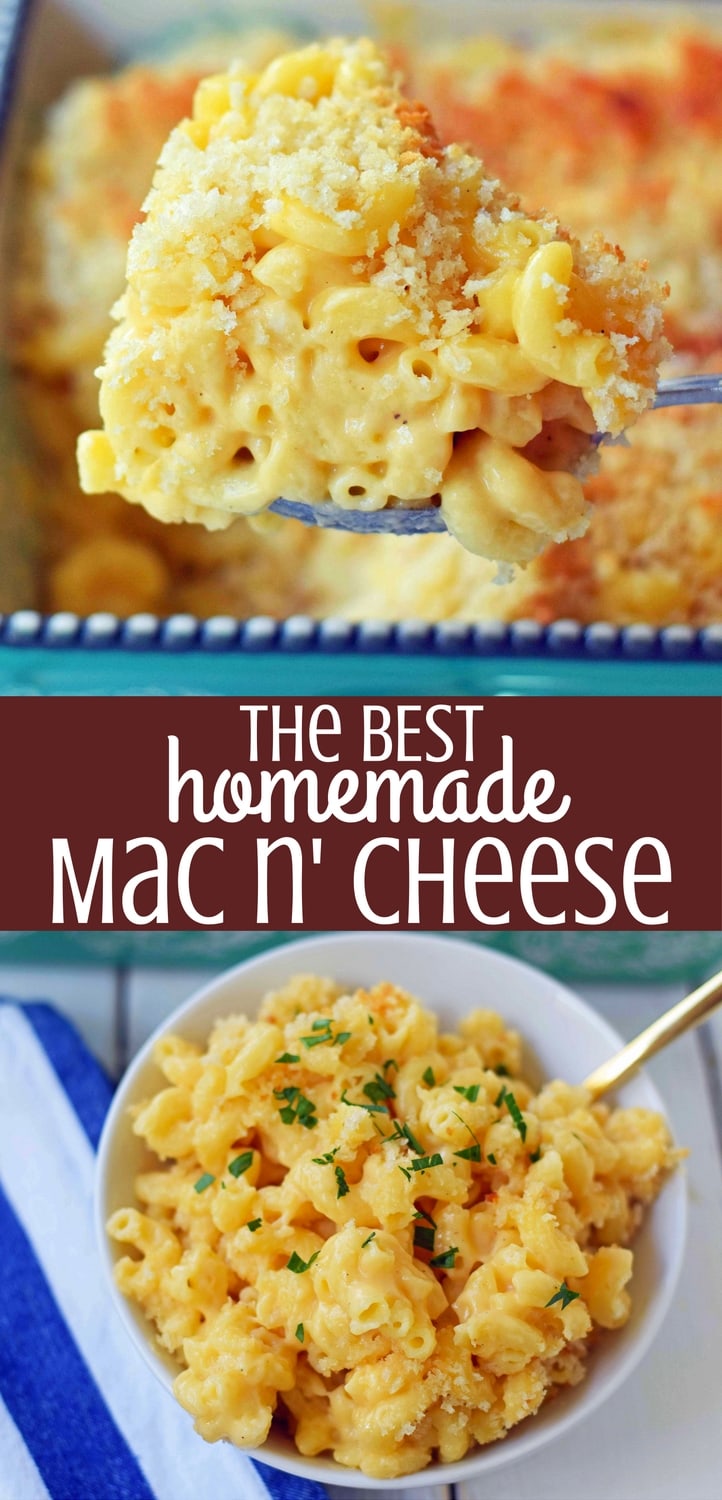 Happy Cooking, my friends!