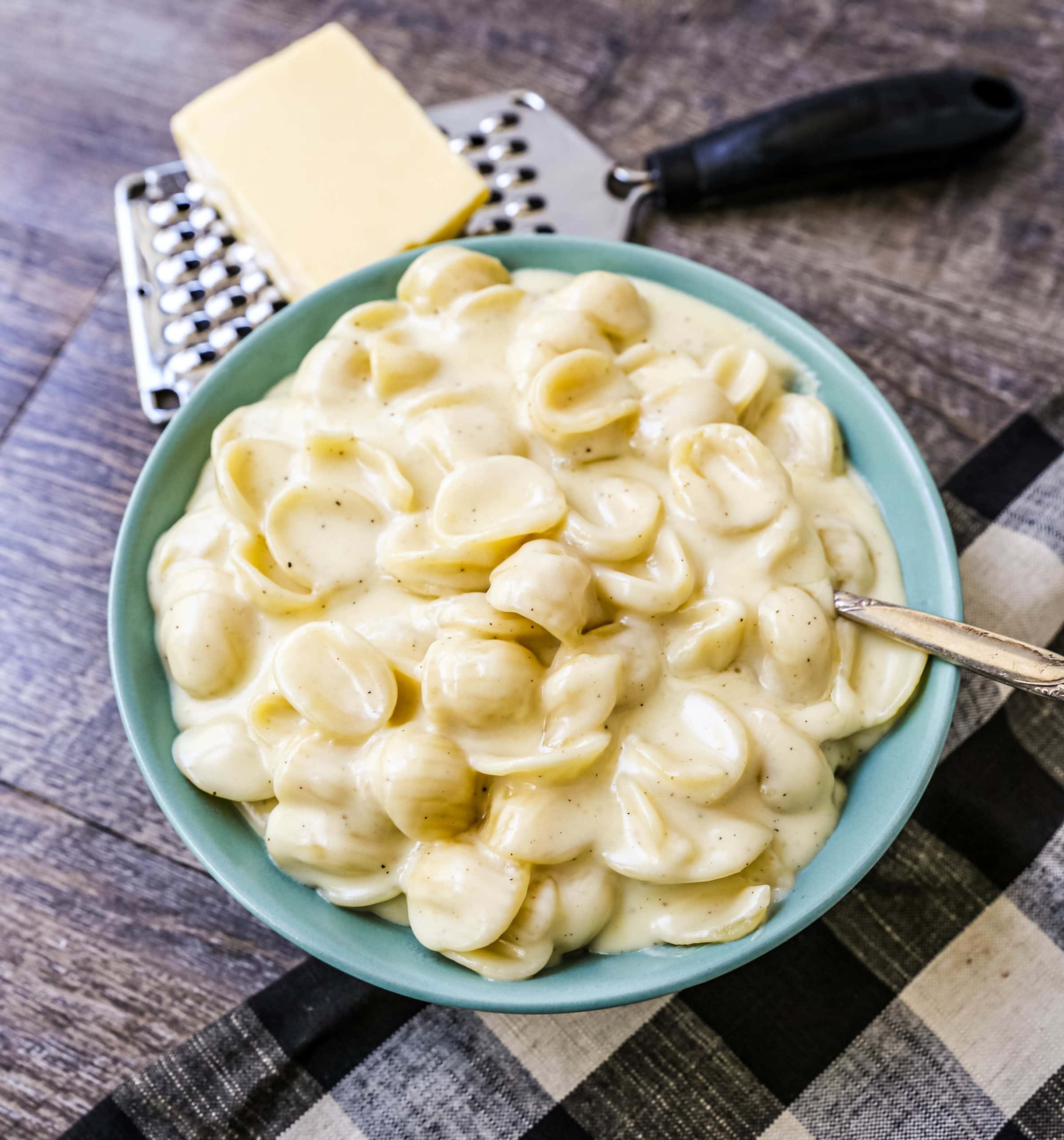 Panera Copycat White Cheddar Macaroni and Cheese
The creamiest, richest homemade white cheddar macaroni and cheese. This is one of Panera's most popular recipes and now you can make a copycat recipe at home!
This is the dreamiest and creamiest macaroni and cheese recipe. You will want to throw away all of your boxed mac and cheese!
My son, Mason, just had his wisdom teeth taken out, and basically, he couldn't eat much at all. He was so excited to learn that macaroni and cheese was on the list of acceptable foods and on the 3rd day of his recovery, we ran to Panera to grab him their famous mac and cheese.
It may not come as a surprise to you but I am a tough critic in the food department. I don't usually order macaroni and cheese unless it is the real deal. I was actually pleasantly surprised at the flavor and creaminess and by the time I got in the car, I was determined to create a homemade version of the famous Panera macaroni and cheese.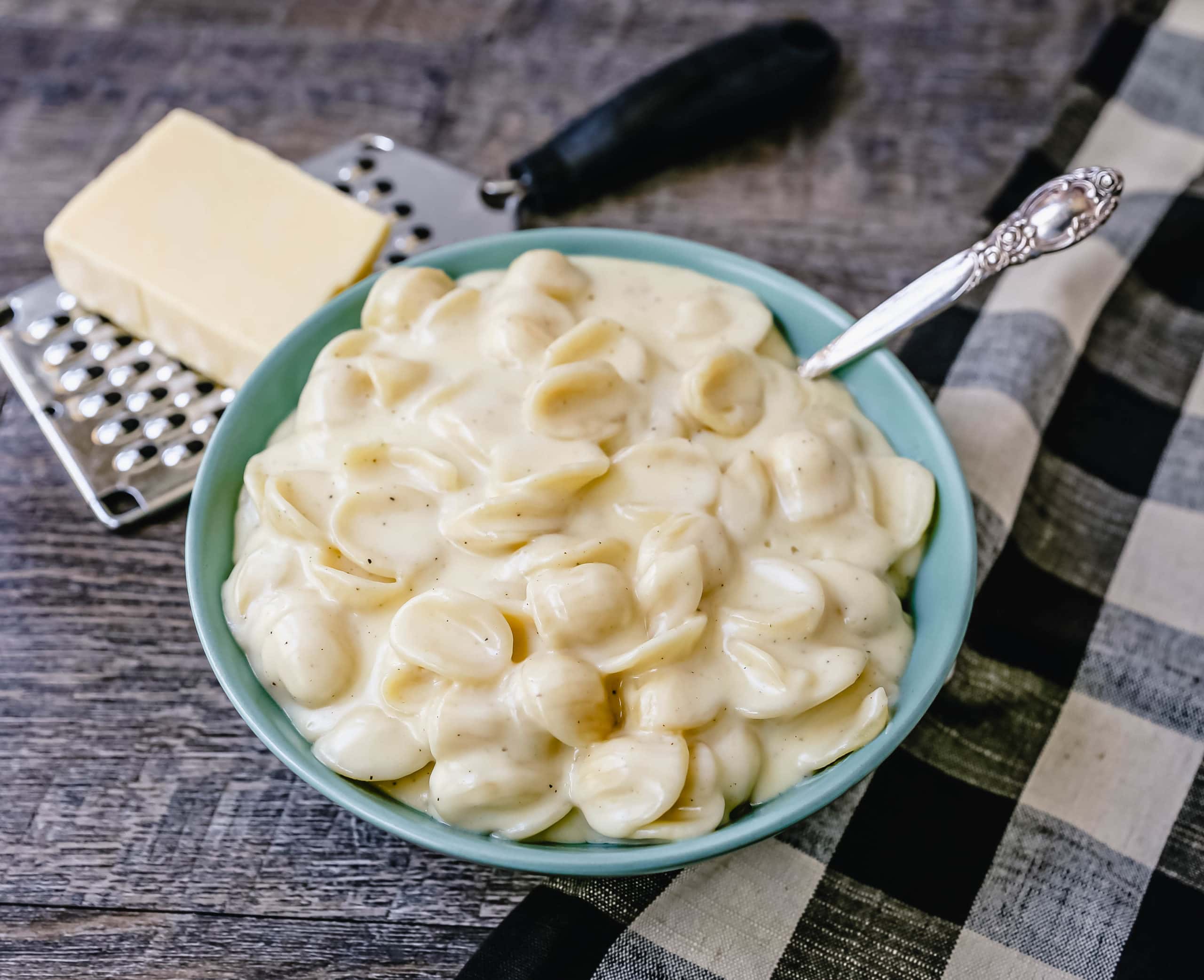 Before I start in the kitchen creating my copycat recipes, I always do a lot of research. I scour the internet for the list of ingredients and nutritional information. This is the most helpful guide to knowing how they create the recipe. I already tasted the mac and cheese so that part of the research project is all completed.
Of course, they have dozens of ingredients listed and I wanted to simplify it for my homemade version. Here is the key to making it extra creamy -- just like Panera -- use a mix of two cheeses -- white cheddar cheese and white American cheese. The Boar's Head white American cheese is the real game-changer to keep it creamy -- even after it sits and gets cold.
This homemade macaroni and cheese is made with a roux mixture of butter, flour, whole milk, and cream plus white cheddar cheese, white American cheese, spices, and pasta. It is so easy!
My kids could not get enough of this Panera Copycat White Cheddar Macaroni and Cheese. It is THAT good. If you love mac and cheese, you can check out this other recipe from MH -- Creamy Jalapeno Cheddar Macaroni and Cheese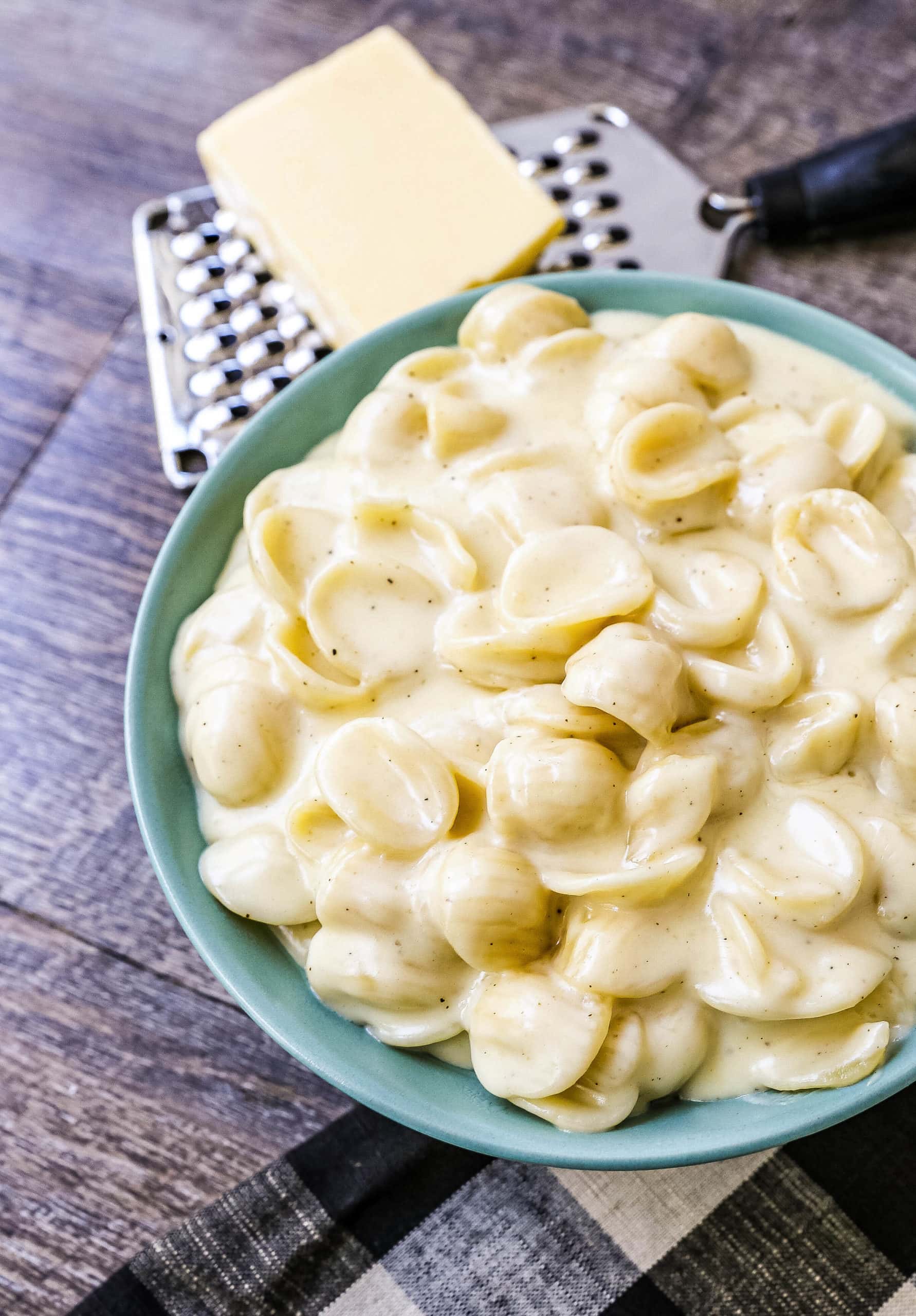 How to make the Best White Cheddar Macaroni and Cheese:
Start by making a roux by melting the butter and then stirring in the flour until it forms a paste. I like to use a whisk to make sure it is all combined. Slowly add in the whole milk and heavy cream and whisk until it is silky smooth. Let it cook for 8-10 minutes.
Use sharp white cheddar cheese and white American cheese (I suggest Boar's Head from the deli because it is the best quality and melts beautifully). Add it in small increments, stirring well after each addition to allow it to melt. You don't want to add all of the cheese at once as it may clump. I suggest chopping the cheese into small pieces.
Cook the pasta. Use your favorite type of pasta from elbow macaroni to orecchiette to campanelle. Cook the pasta according to package instructions. Make sure to generously salt the water!
Let the sauce thicken and add seasonings. Toss with drained pasta and serve.