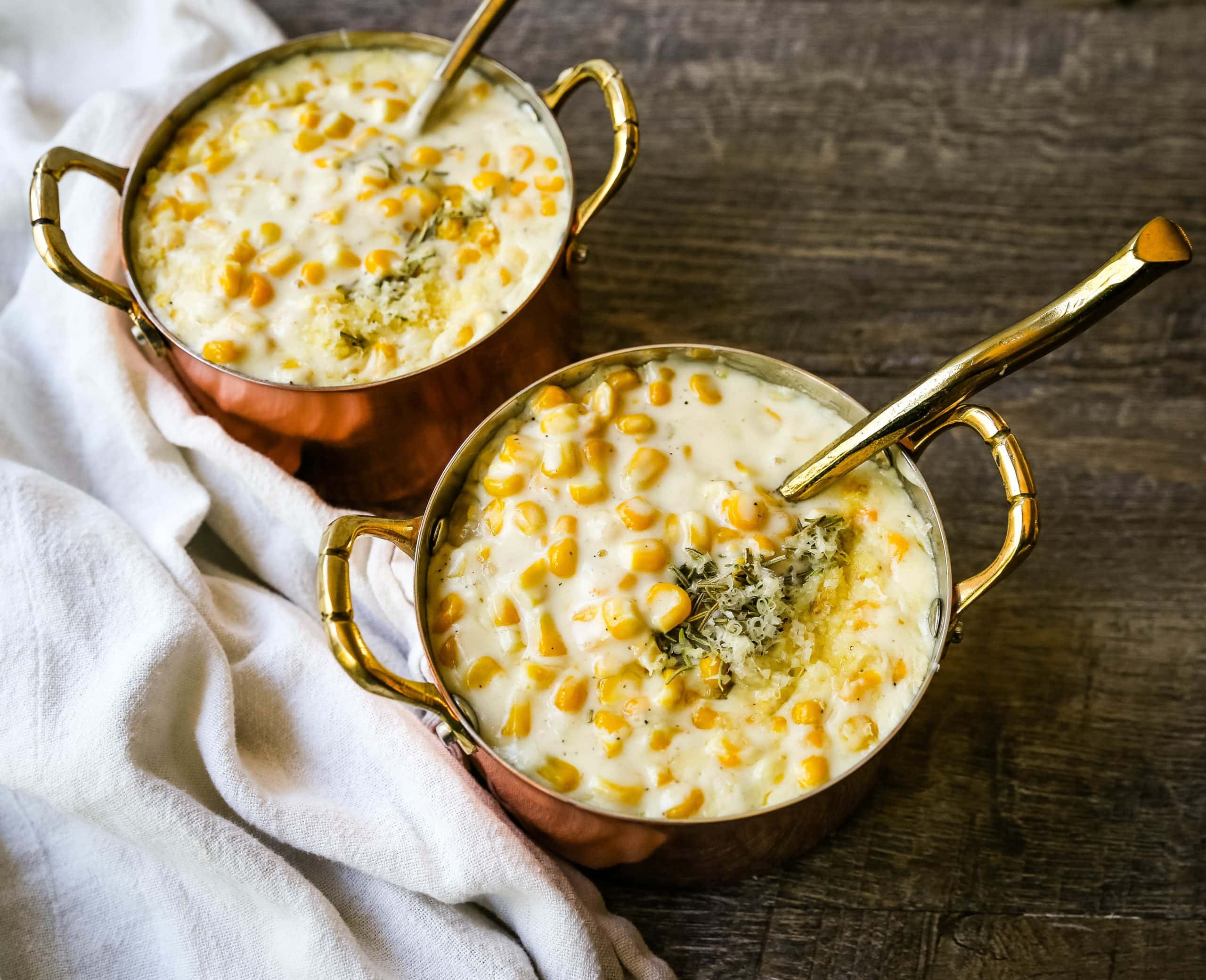 Creamed Corn Recipe
One of the most popular side dishes! Creamed Corn is made with corn, fresh cream, butter, parmesan cheese, and salt. We serve this at every Thanksgiving and as a perfect side dish next to chicken and beef.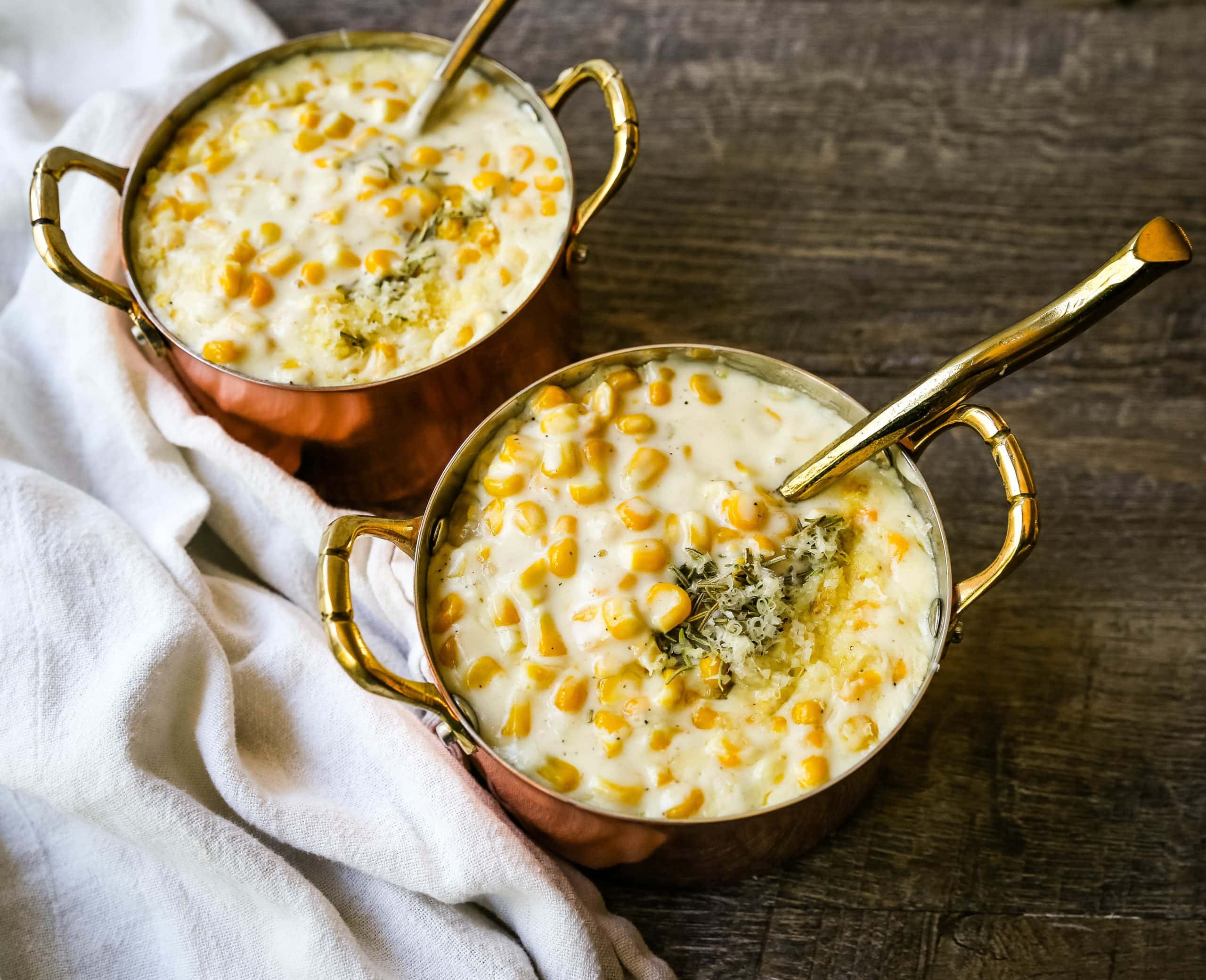 This Gulliver's Creamed Corn has been a staple on our Thanksgiving menu for years. This recipe comes from a restaurant that was famous for their creamed corn. It was passed on to our family and we've loved it ever since.
What ingredients are in Creamed Corn?
Gulliver's Creamed Corn is made with simple ingredients - corn, cream, butter, sugar, salt, parmesan cheese and even topped with crispy bacon. How can you go wrong? It is the first thing the kids devour at our Thanksgiving!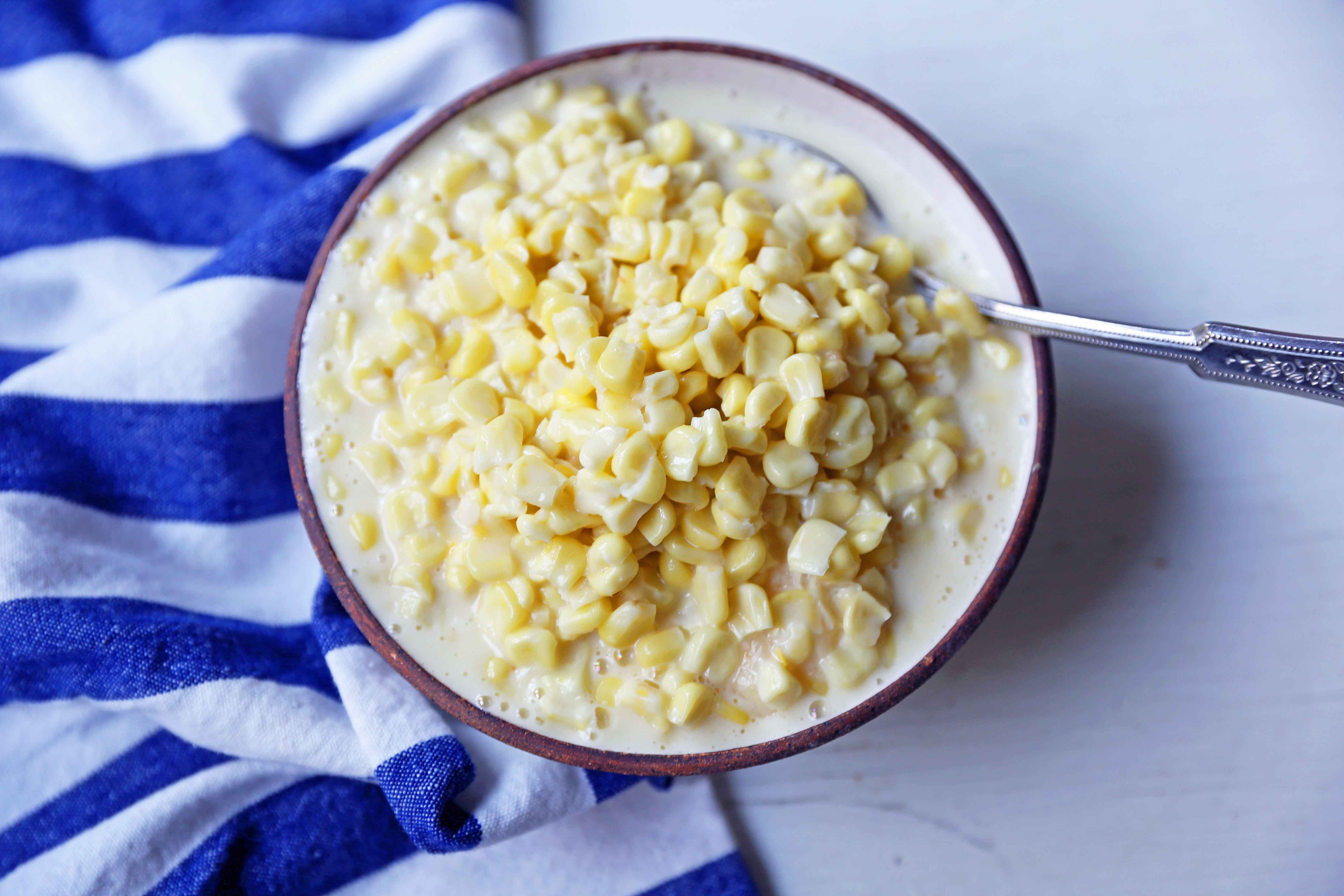 My kids love this so much that just recently I made it for the family and had some leftovers in the refrigerator. My daughter was putting together a lemonade stand with her friend and asked if she could sell the creamed corn because that way she could make "a ton of money because it's the best thing ever." I somehow convinced her that selling popcorn might be a better idea.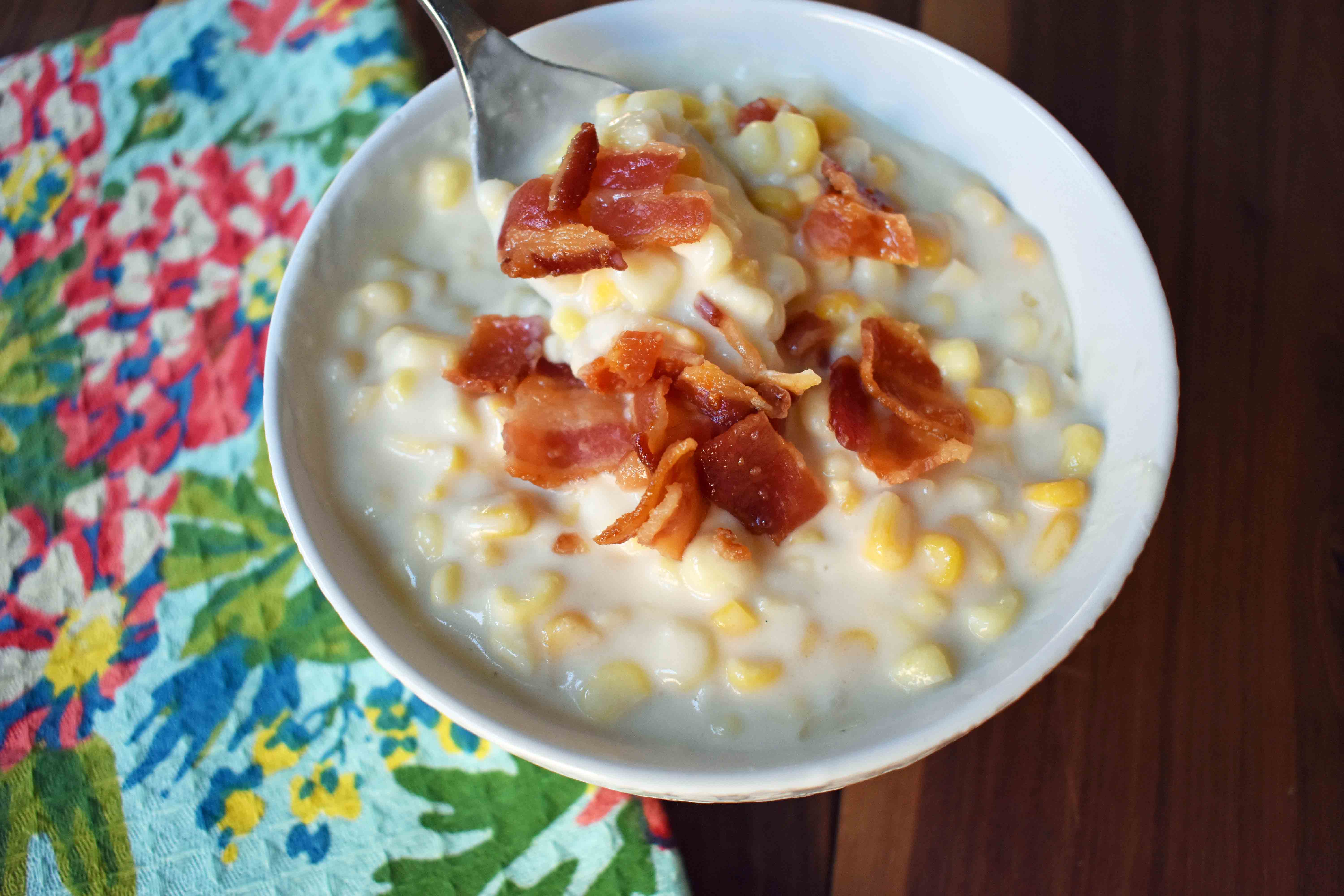 To make Gulliver's Creamed Corn, I use frozen corn because it's so much easier. Using fresh corn kernels is another great option. I love to buy the frozen corn at Costco but any brand will work out well. The corn is cooked ahead of time and then added to a butter and parmesan cheese paste. The heavy cream is added and cooked until thickened.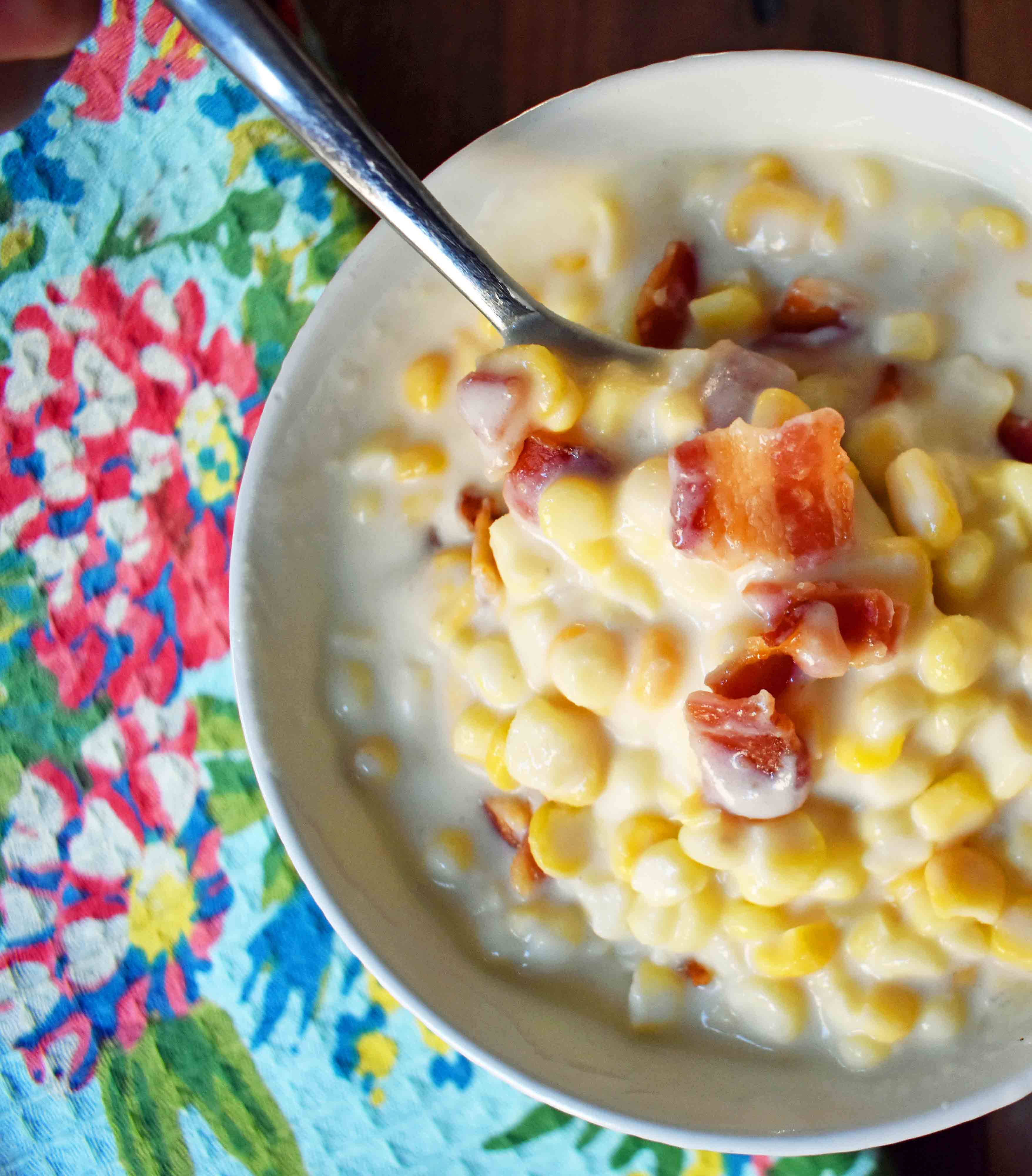 If you are a huge bacon lover, then top this Gulliver's Creamed Corn with crispy bacon. I found that ensuring that the bacon is extra crispy will allow it to stand up against the creamed corn.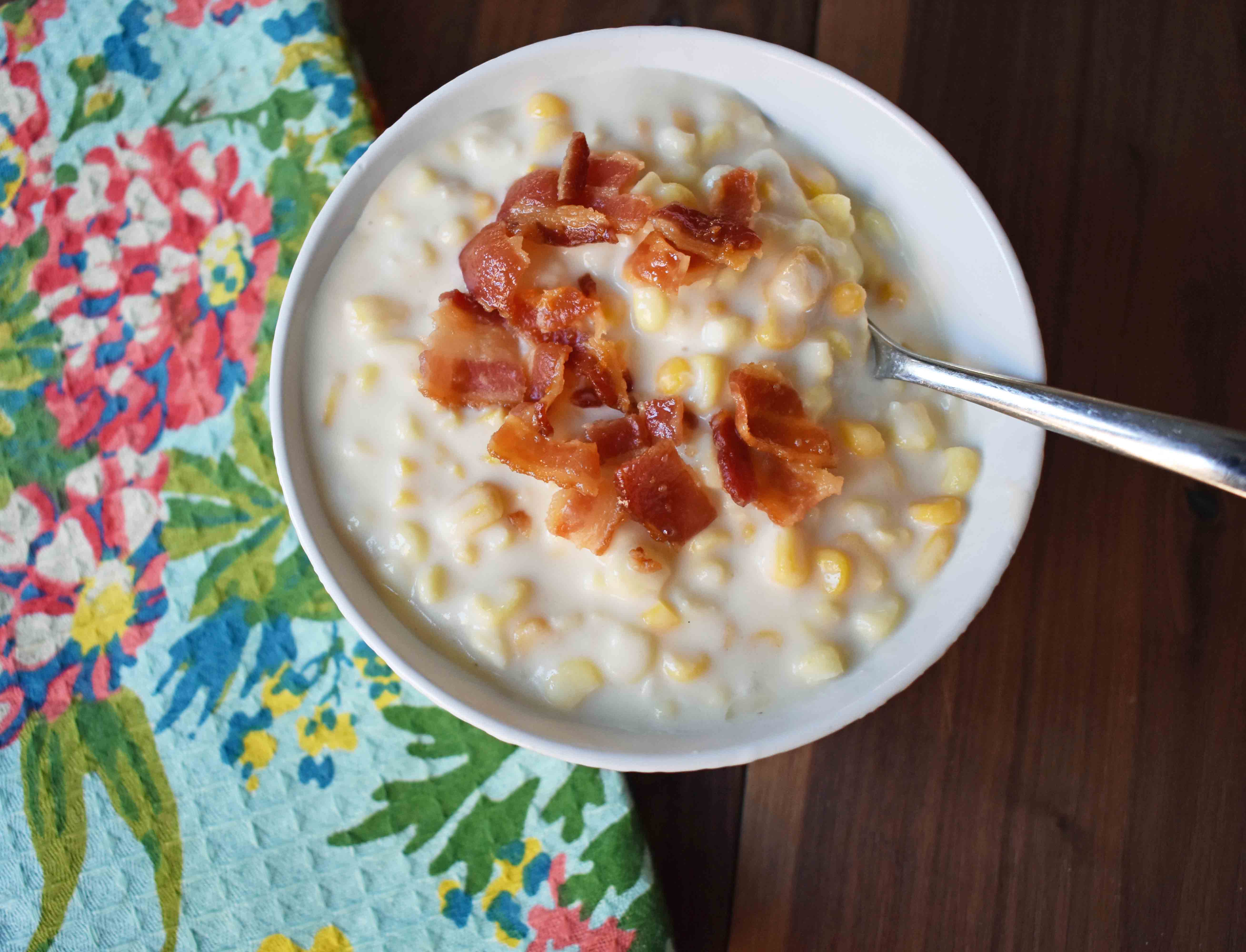 How to make the Best Creamed Corn:
The first thing you want to do is cook the corn. You want to slightly undercook it as it will continue to cook once it is added to the ingredients. You can use fresh or frozen corn. I use frozen corn every single time and it is perfect.
Start off by making a paste with butter, flour, sugar, and salt. Add the finely grated parmesan cheese. Stir in cooked corn.
Add heavy cream and let it simmer on medium-low until it thickens. Check for seasonings and add pepper if you so desire. Serve warm.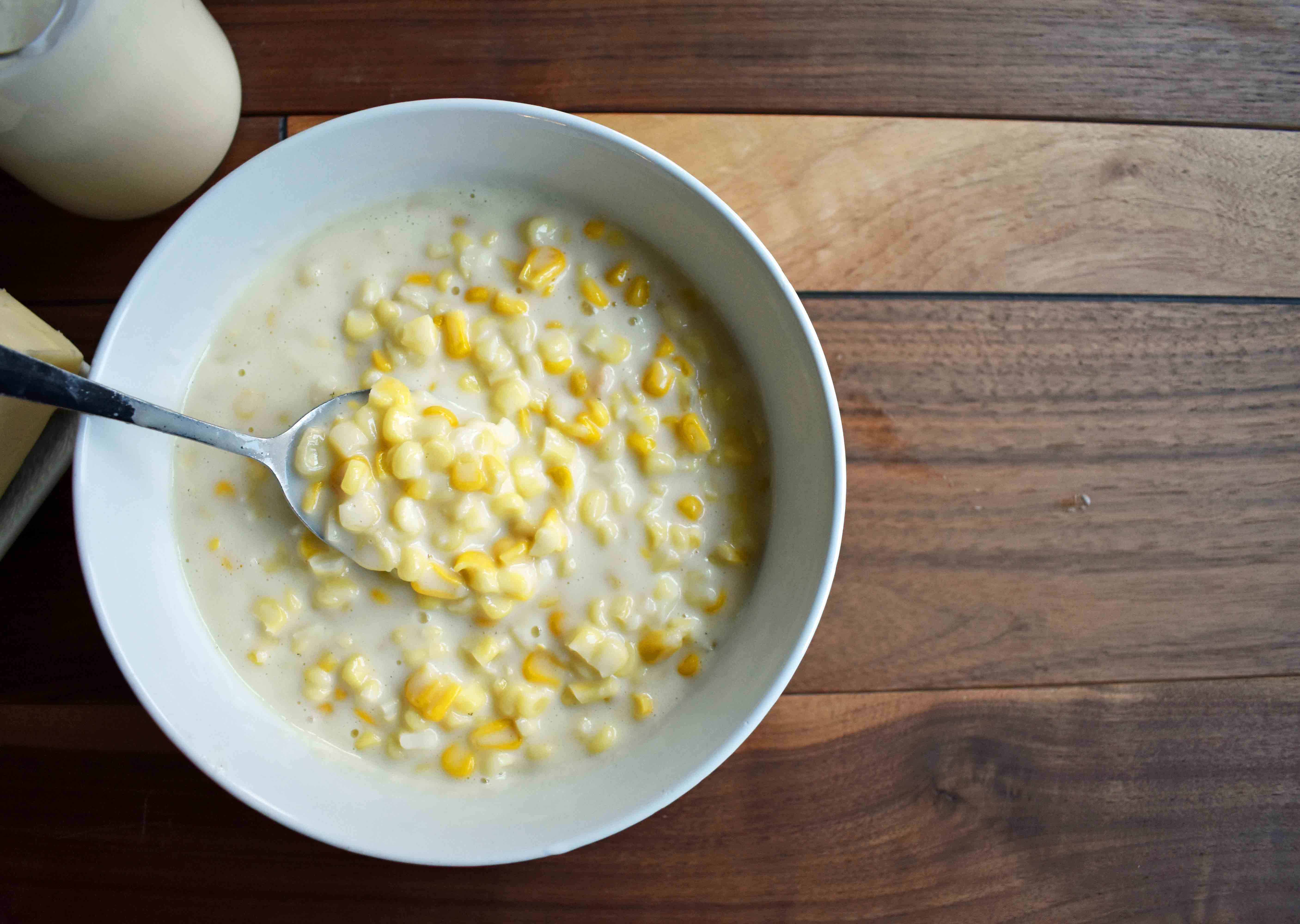 Pin on Pinterest:
Well, that's it! This is the last of 11 Thanksgiving posts to help you make the most perfect meal. I can't wait to hear all about it! Tag me at #modernhoney so I can see what you are making. It makes me so happy to see these recipes come to life in your homes. I hope that you all have a wonderful and Happy Thanksgiving!
Happy Cooking! xo