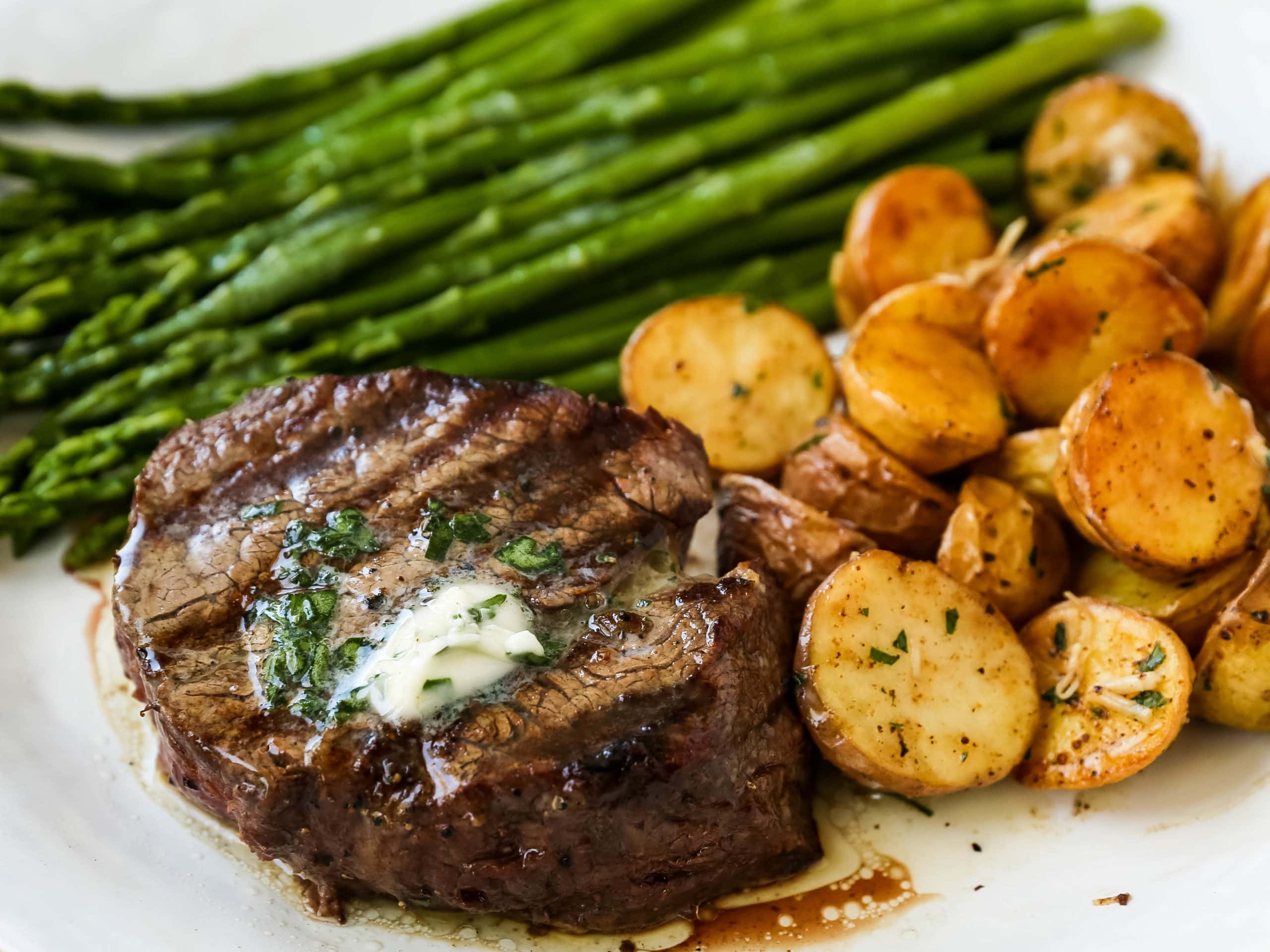 How to Grill the Perfect Steak
Tips and tricks for grilling the perfect steak every single time!
Oh, how we love steaks in the Stadler home. Since Father's Day is coming up on Sunday, all Dean is begging for is meat and more meat. It is super hot right now in AZ which means we are hanging outside by the pool and grilling up dinner most nights. Nothing gets my kids home faster than saying we are eating steak!
I want to share all of the tips and tricks for making the best grilled steak. These may be simple methods but they work to create a juicy, mouth-watering steak. Some may say to use elaborate steak rubs but I think simple is best and usually focus on highlighting the natural beef flavor.
This is going to be Father's Day week on Modern Honey so be on the look-out for 4 days worth of recipes that are perfect for your summer days or celebrating Father's Day.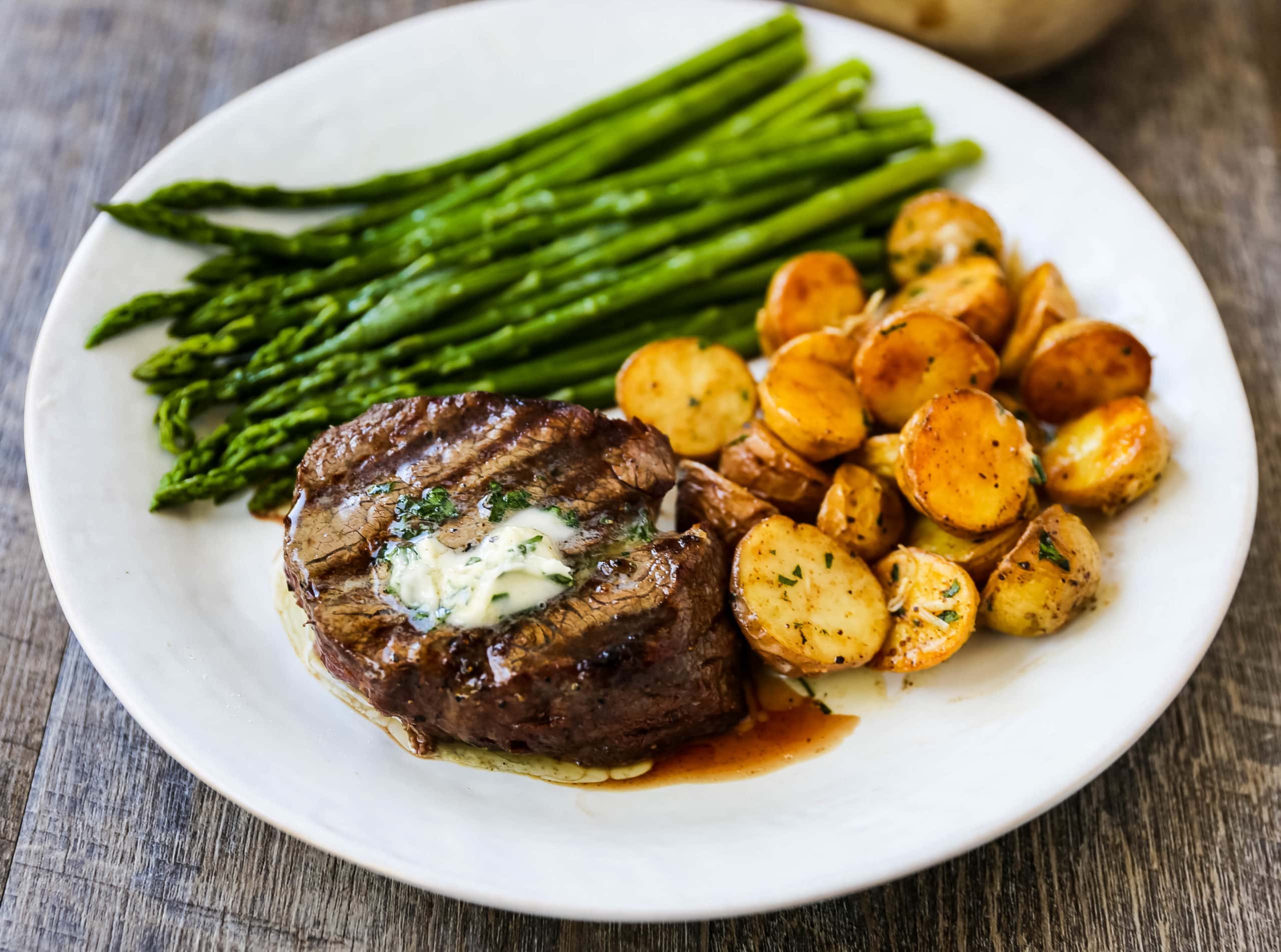 Best Types of Steaks to Grill:
FILET MIGNON -- My personal favorite! The most tender of all the steaks. It is boneless and has a rich, buttery flavor. This is generally a very lean steak so there isn't much fat.
RIBEYE STEAK -- Ribeyes are basically a prime rib or standing rib roast sliced into individual steaks. Think of eating prime rib in steak form. Ribeyes are known for being juicy with a good amount of fat which brings the flavor.
NEW YORK STRIP STEAK -- A solid mix of lean parts and marbled fat. Not as tender as a filet or ribeye but still a beefy, juicy steak.
T-BONE STEAK -- Can't decide between a filet mignon and a ribeye? Well, you can have both! A t-bone steak, also known as porterhouse steak, has both cuts of meat. One side is the ribeye and one is the filet. When we buy a t-bone steak, I get to eat the filet and my husband eats the ribeye.
SIRLOIN STEAK -- an economical steak that is generally lean and can be tender. A marinade may bring out the flavor of the sirloin and bring extra tenderness to the cut.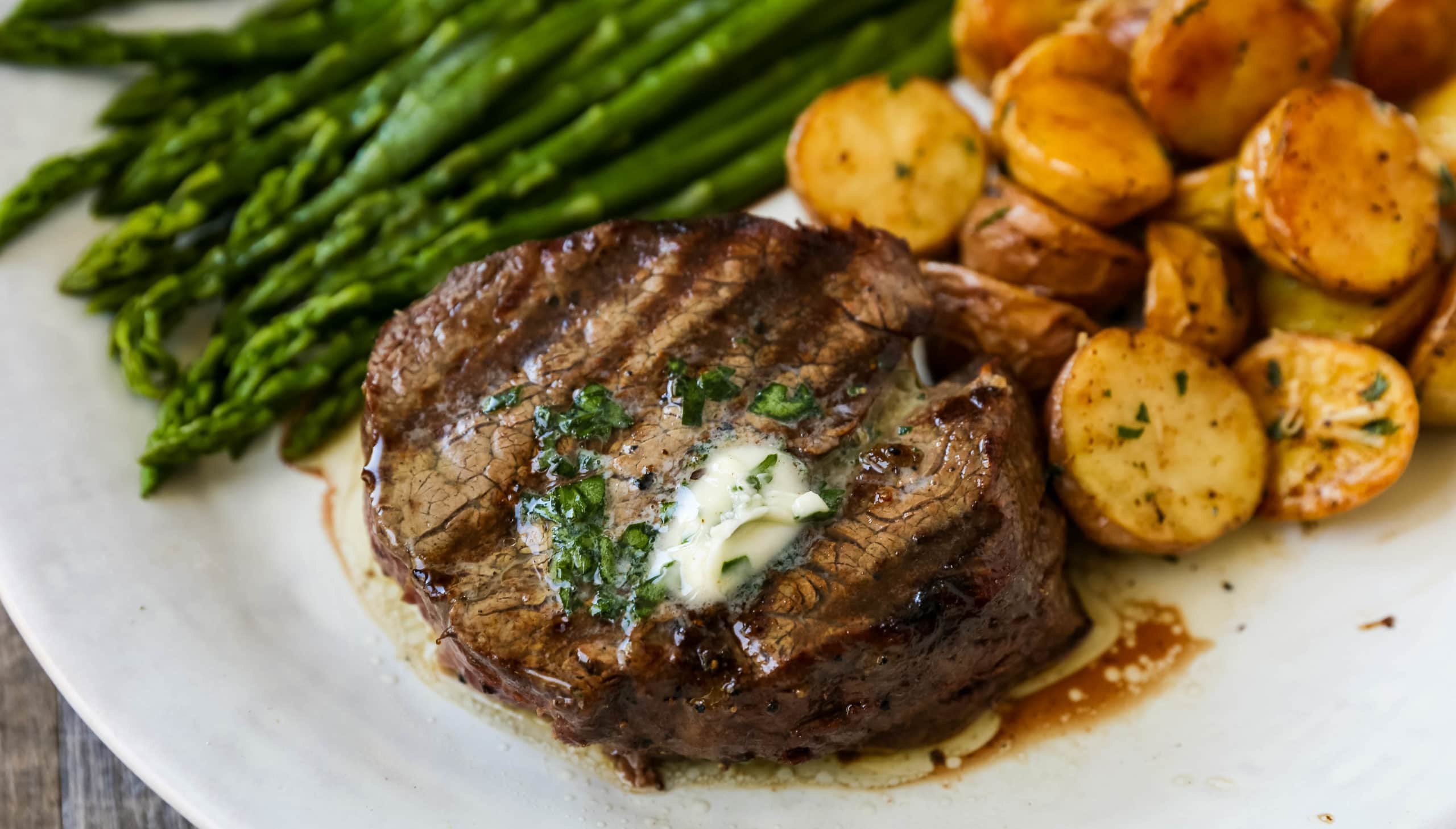 Tips for Grilling the Best Steak:
Remove steaks from the refrigerator and let come to room temperature, about 20 minutes. Dot with paper towel if moisture starts to form on the top of the steaks.
Generously season the steak well. Salt is known to bring out the juicy flavor of steak so be generous with salt on both sides. It also helps to create a crust on the outside of the meat so bring on the salt! Also, sprinkle on some pepper on both sides.
Heat the grill to high or medium-high (depending on how hot your grill runs). Brush off the grill and carefully brush some oil on the grill to keep the steaks from sticking.
Once the grill is preheated, place the steaks on the grill. The cooking time will depend on several factors -- the thickness of the meat and the desired doneness. A meat thermometer would come in handy to make sure you get the outcome you are seeking. Here is a guide to know when the steak is done. Place the steaks on the grill and cook for 4-5 minutes. Turn over and continue to cook. If you are looking for medium-rare (an internal temperature of 135 degrees F), continue to grill 3 to 5 minutes. For medium steaks (140 degrees F) grill for 5 to 7 minutes. For medium-well (150 degrees F), grill for 8-10 minutes.
Let steak rest for 5 minutes. This allows the juices to remain inside the steak as it begins to cool.
Always slice steak against the grain — meaning that you cut the visibly fibers of the steak in half to shorten them and keep the steak tender.
MORE GRILLING RECIPES:
BEST CHICKEN MARINADE
TRI-TIP STEAK MARINADE
SMOKED BABY BACK RIBS