Homemade Greek Pasta Salad made with Pasta, Greek Olives, Feta Cheese, Peppers, Tomatoes, Cucumber, Pepperoncinis, and tossed in a Homemade Greek Dressing. The Best Greek Pasta Salad Recipe!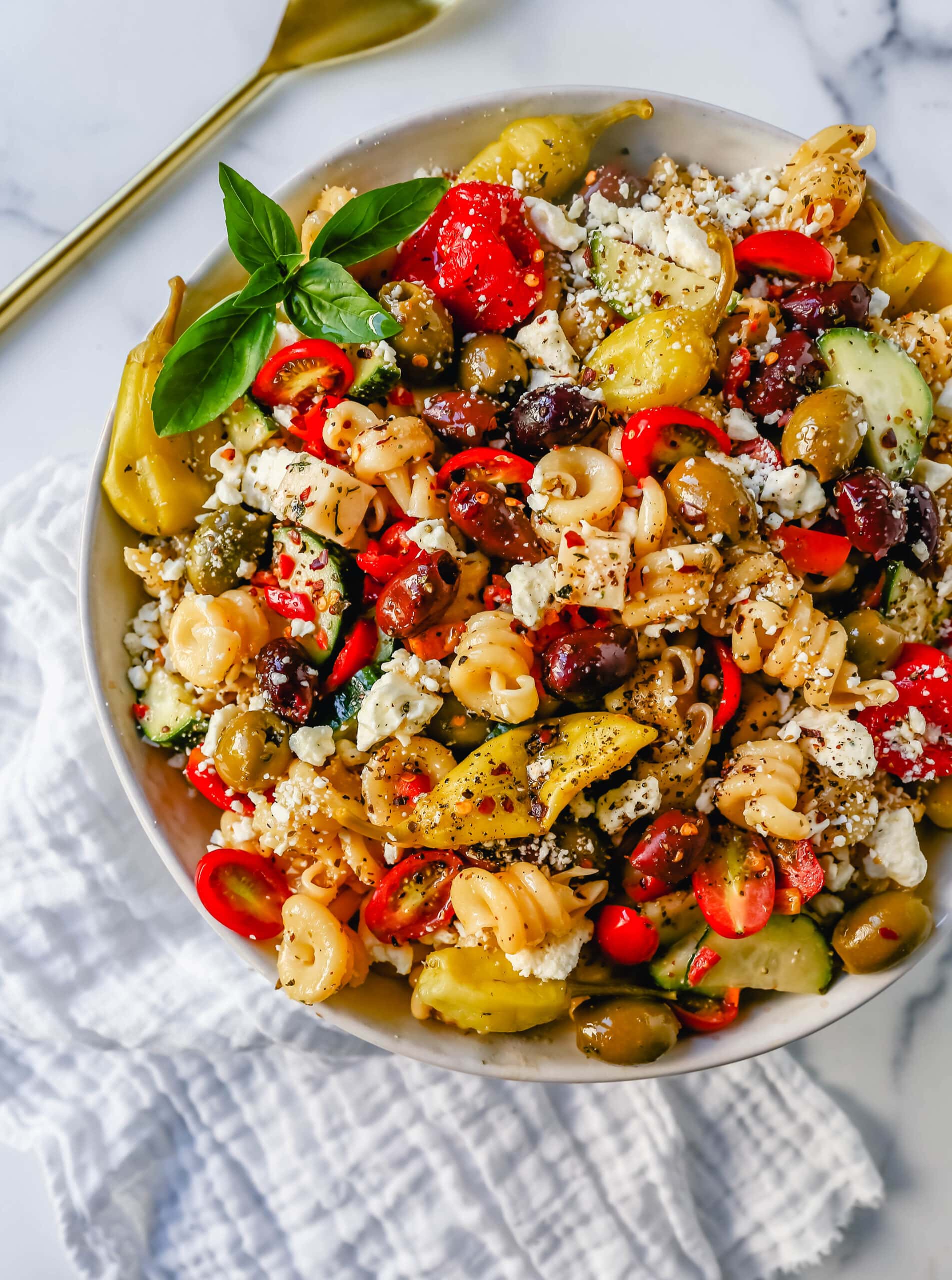 This is the time of year when I like to make a bunch of make-ahead salads and just put them in the refrigerator for quick lunches or snacks when I don't feel like cooking. My kids and husband love to snack on homemade pasta salad and this recipe is no exception! I love this Greek Pasta Salad with feta because it keeps you guessing -- it is crunchy, it is salty, it is tangy, and it even has a touch of spice. Plus it stays for days in the refrigerator so it is the perfect leftover lunch.
We travel a lot in the summer because it is so darn hot in Arizona, so we head to the coast and I love to pack fresh salads that we can munch on while sitting on the beach.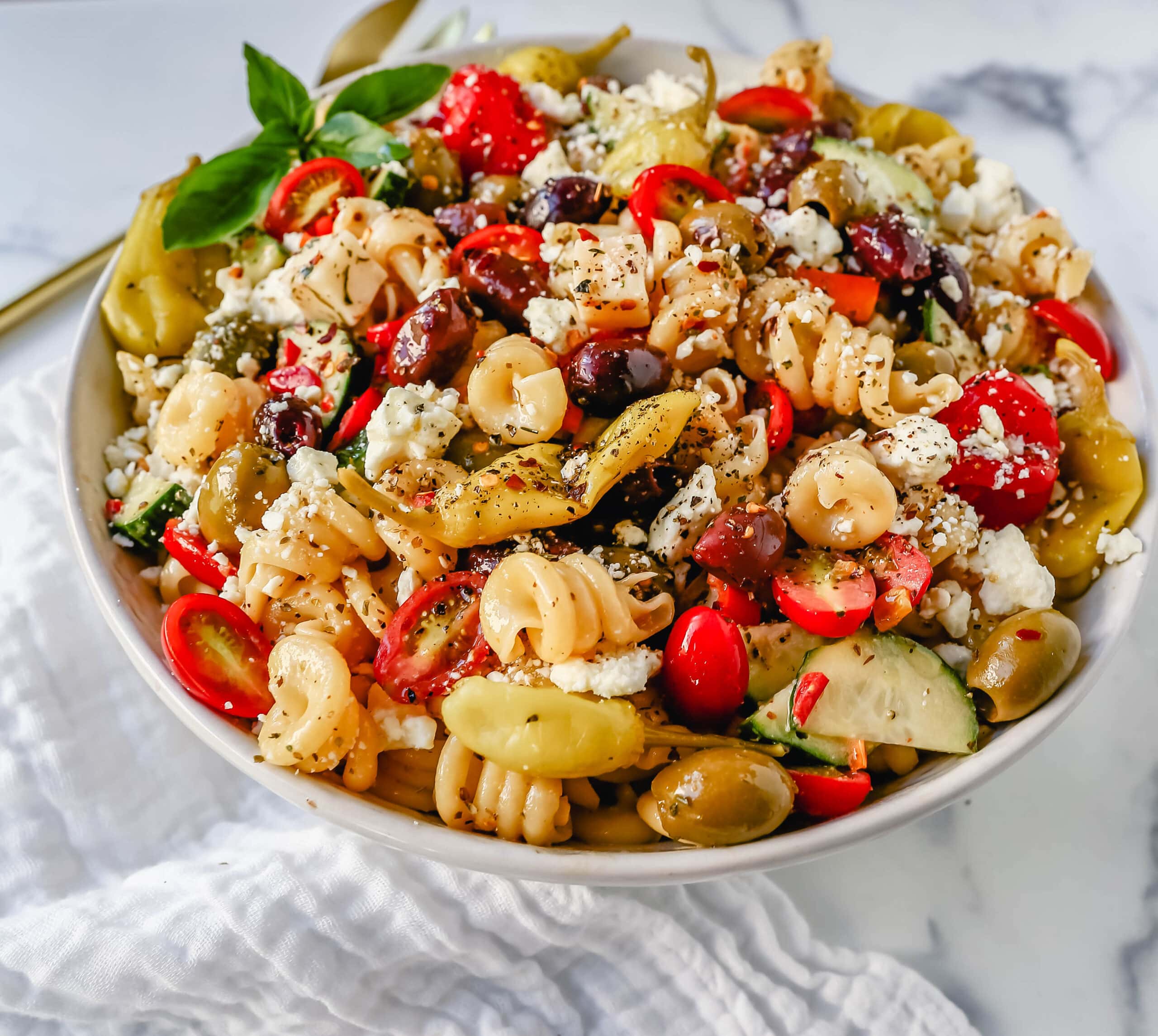 What ingredients are in the Best Greek Pasta Salad:
Cooked Pasta
Mixed Greek Olives
Feta Cheese
Assortment of Peppers
Cucumber
Cherry Tomatoes
Pepperoncinis
Homemade Greek Dressing
*A few more optional additions are roasted red peppers, red onion, chickpeas, fresh basil, pine nuts, or made with orzo pasta.
If your local grocery store has a gourmet olive bar, I love to pick up an assortment of fresh Greek olives for this Greek pasta salad. If I can't buy the olives fresh, I use jarred Mezzetta olives and peppers.
You can use your favorite type of feta cheese. You can buy it already crumbled or buy it as a block and cut it into small squares. It is more authentic to use the block feta cheese.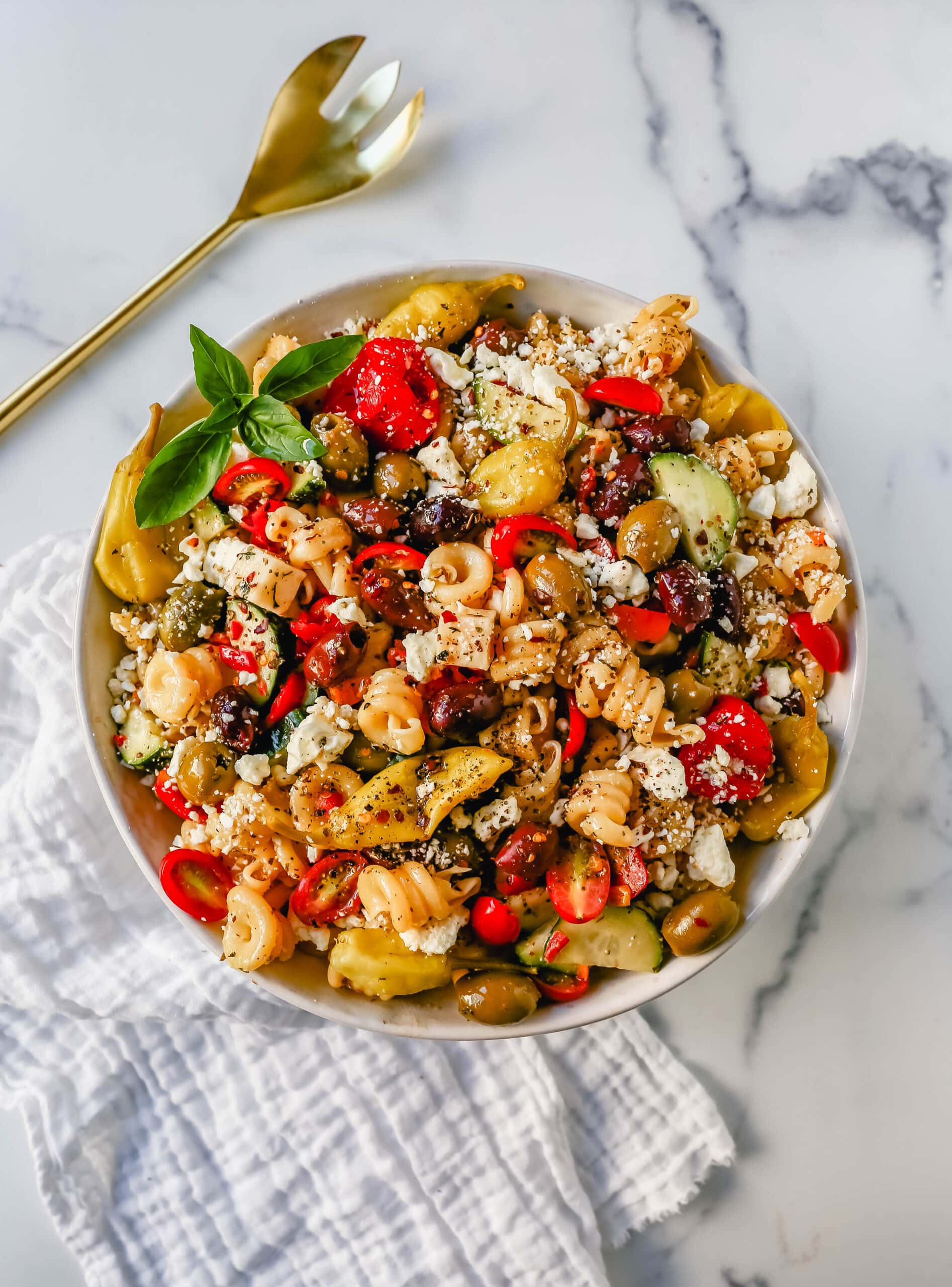 What type of Pasta should I use in Homemade Greek Pasta Salad Recipe:
You can use your favorite type of pasta but some of the most popular are rotini pasta, orzo pasta, macaroni pasta, trottole pasta, ziti or penne pasta, cavatappi, and more.
What ingredients are in Homemade Greek Dressing:
Making a homemade Greek dressing is so easy and is packed with so much flavor! It is so much better than what you find in a bottle at the grocery store.
Extra Virgin Olive Oil
Red Wine Vinegar
Garlic
Oregano
Red Chili Flakes
Dijon Mustard
Salt and Pepper
A touch of Honey or Sugar
An optional ingredient is a splash of freshly squeezed lemon juice to add tang and freshness to the dressing. If you want a creamier version, add 2 Tablespoons of Mayonnaise.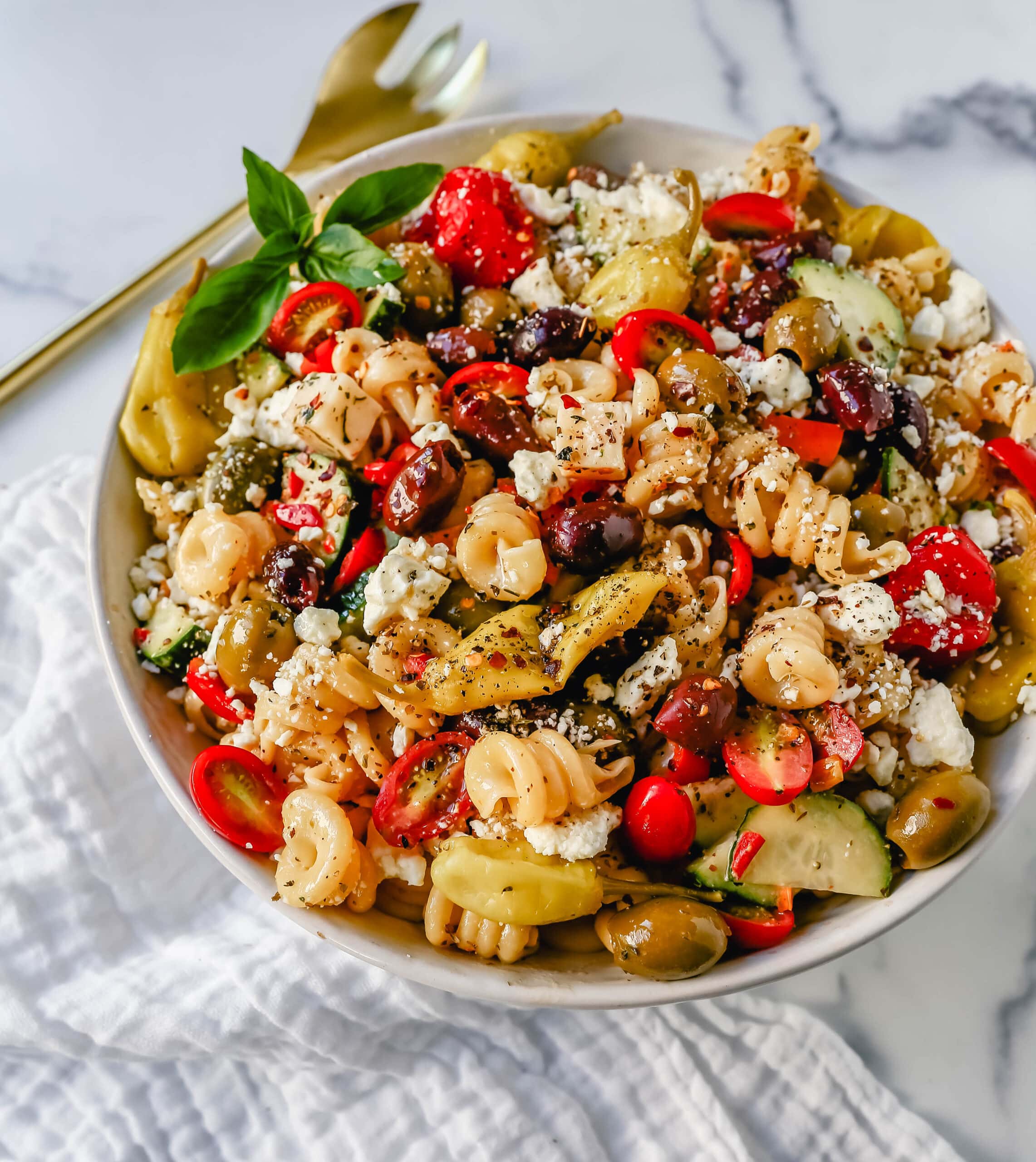 More Pasta Salad Recipes: