Greek Cheese Tortellini Pasta Salad with fresh tomatoes, cucumbers, red onion, feta cheese, tossed in a tangy homemade Greek dressing.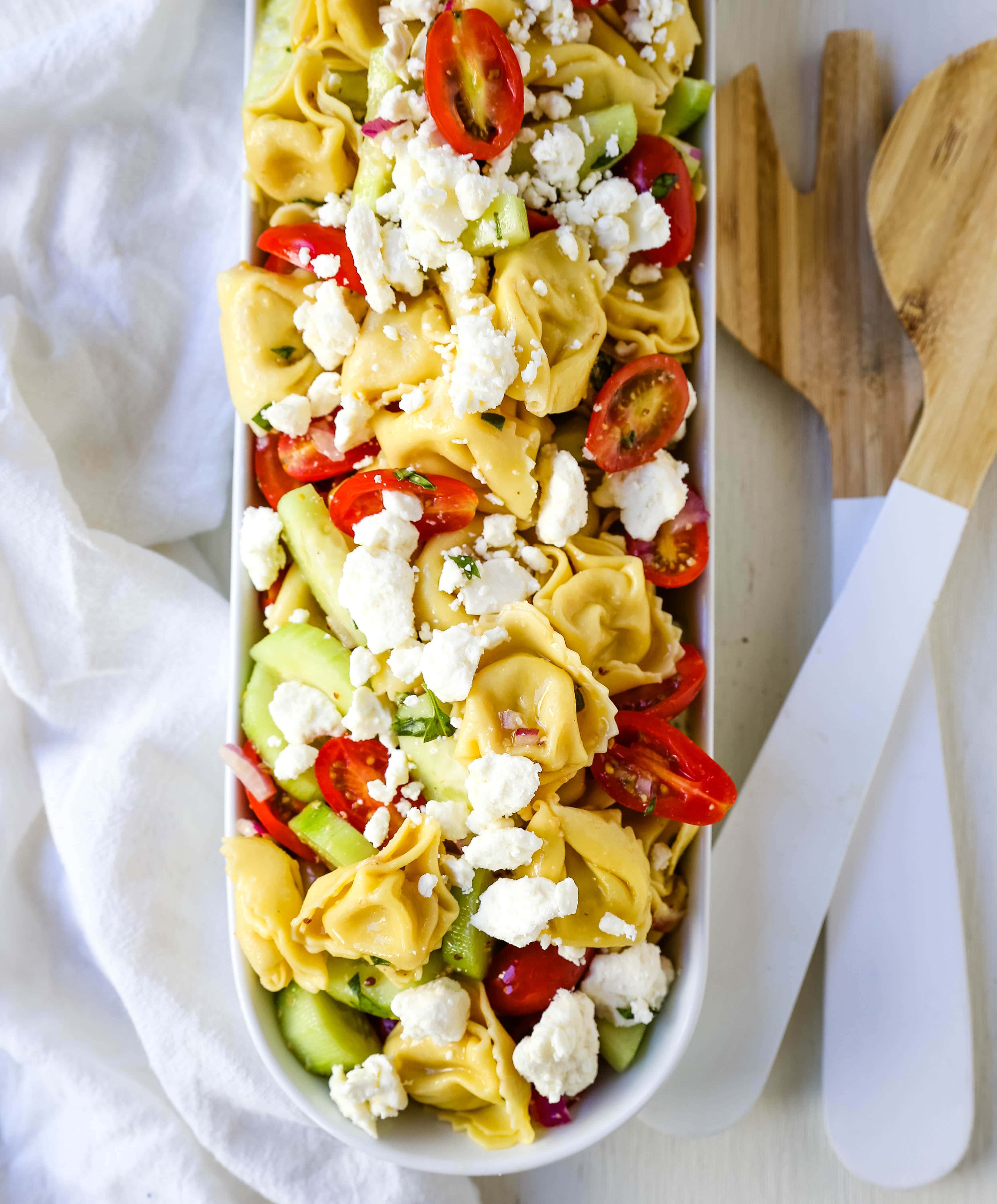 Greek Tortellini Pasta Salad
It's summertime which means pool parties, potlucks, and BBQ's. Since the 4th of July is around the corner, I want to share one of my favorite pasta salad recipes -- Greek Tortellini Pasta Salad. It is a cold pasta salad that we keep in our refrigerator during the summer months for a quick lunch or snack when hunger strikes.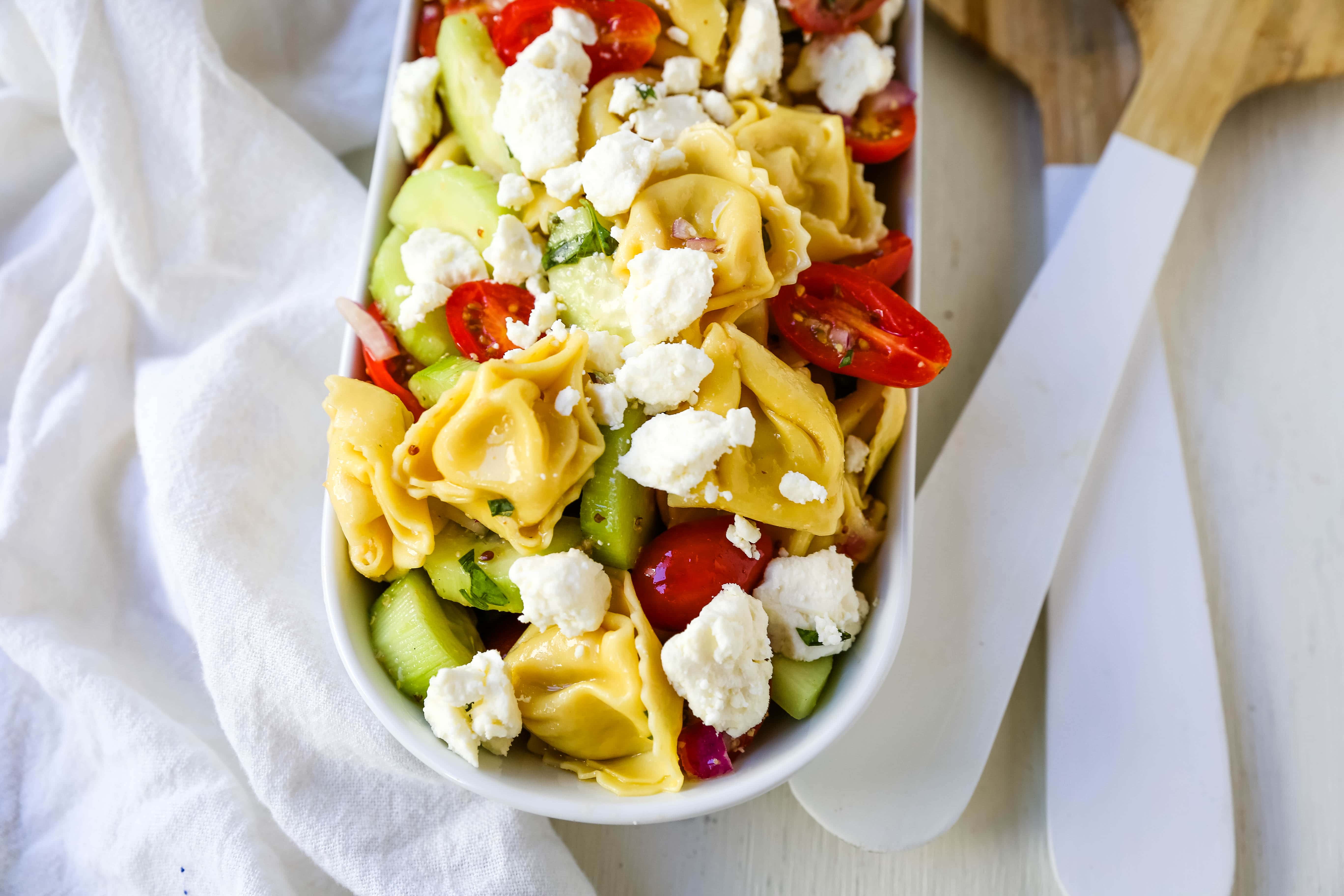 What ingredients are in Greek Tortellini Pasta Salad?
This Tortellini Pasta Salad is made with fresh cheese tortellini and grape tomatoes, crunchy cucumbers, a touch of red onions, creamy feta cheese, and tossed in a homemade Greek oregano dressing. This Greek pasta salad is a powerhouse of flavor.
The cheese tortellini is the perfect base for this Mediterranean pasta salad. It is quickly cooked in boiling hot water and once it is drained, it is tossed with the homemade Greek dressing so the flavors seep into the pasta.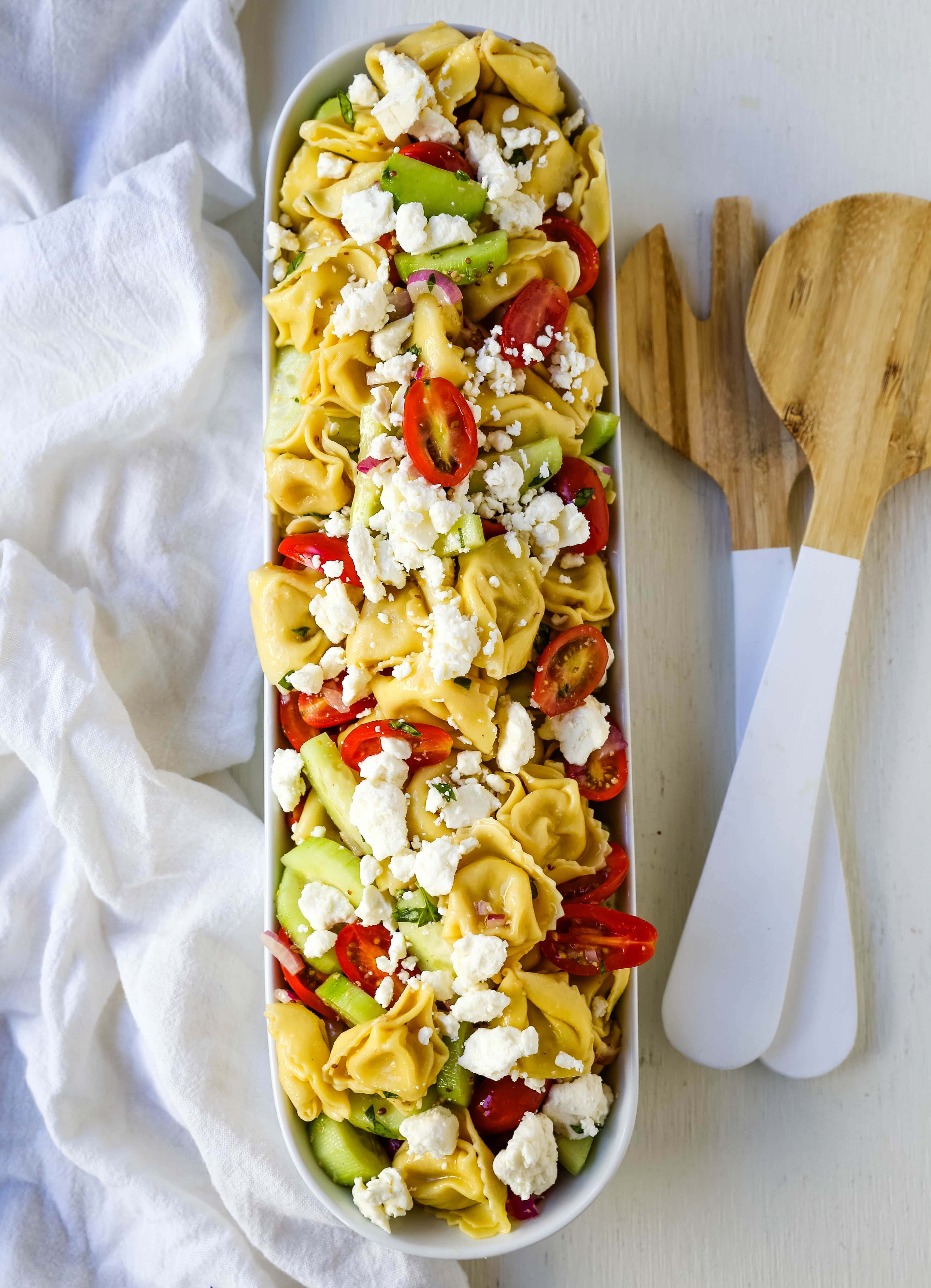 I love to use grape or cherry tomatoes -- such as the cherub tomatoes you find in your local grocery store. I just slice them in half and throw the tomatoes into the Greek pasta salad. A tip for extra flavor is to lightly salt the tomatoes and cucumbers to bring out their flavor as well.
I always thinly slice the red onions and dice them into small pieces so it isn't overpowering. You don't want the onion overpowering the pasta salad!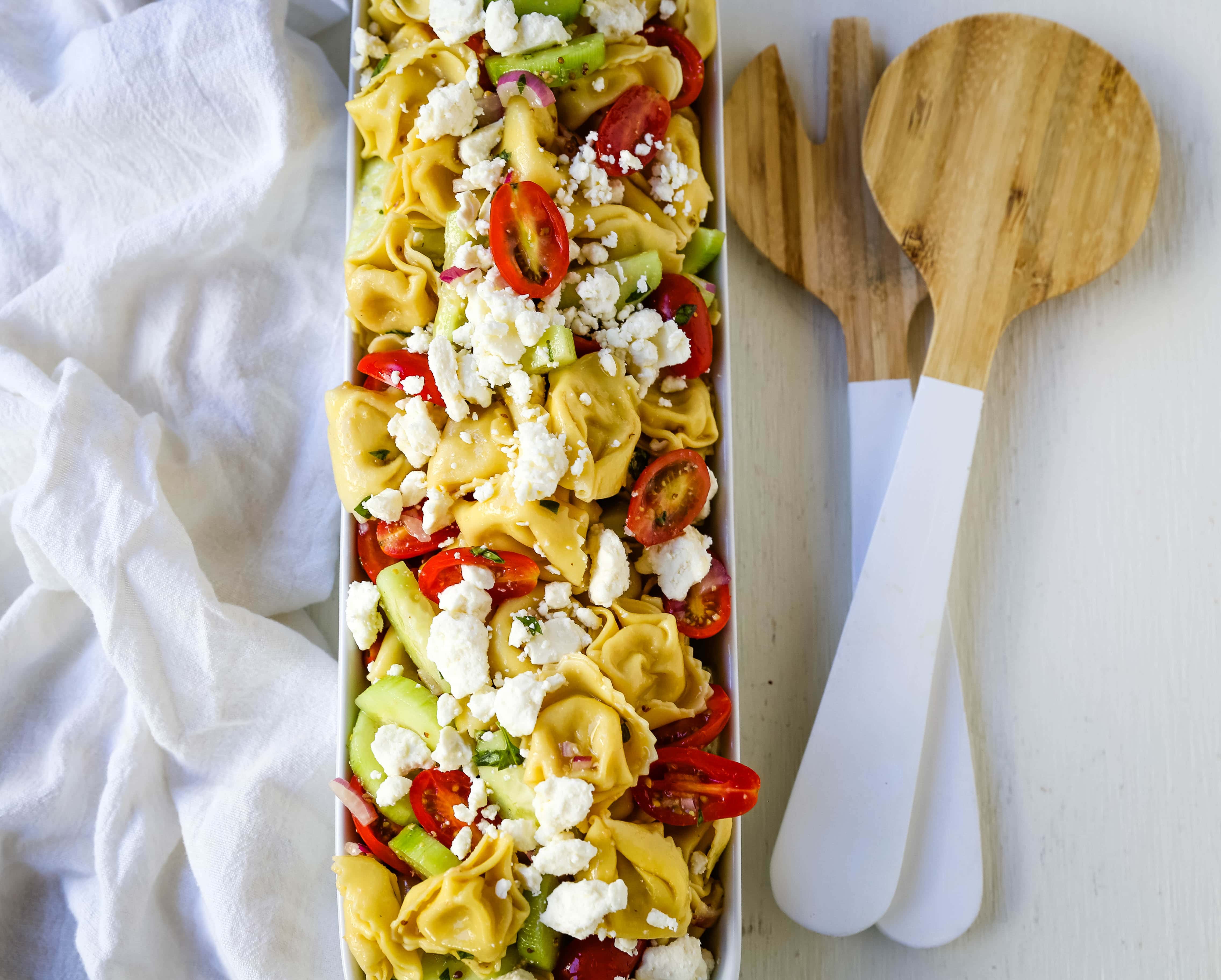 What ingredients are in Greek Dressing?
The Greek dressing is made with extra-virgin olive oil, red wine vinegar, oregano, garlic, basil, a touch of sugar, and salt and pepper. It is so quick and easy to whip up a homemade Greek dressing and it makes a huge difference!
Extra-Virgin Olive Oil
Red Wine Vinegar
Oregano
Garlic
Basil
Sugar or Honey
Salt and Pepper
A touch of Fresh Lemon Juice
If you are looking for more pasta salad or potato salad recipes, check out these recipes:
Antipasto Tortellini Pasta Salad
Mama's Potato Salad
Not Yo Mama's Potato Salad (No-Mayo German Potato Salad)