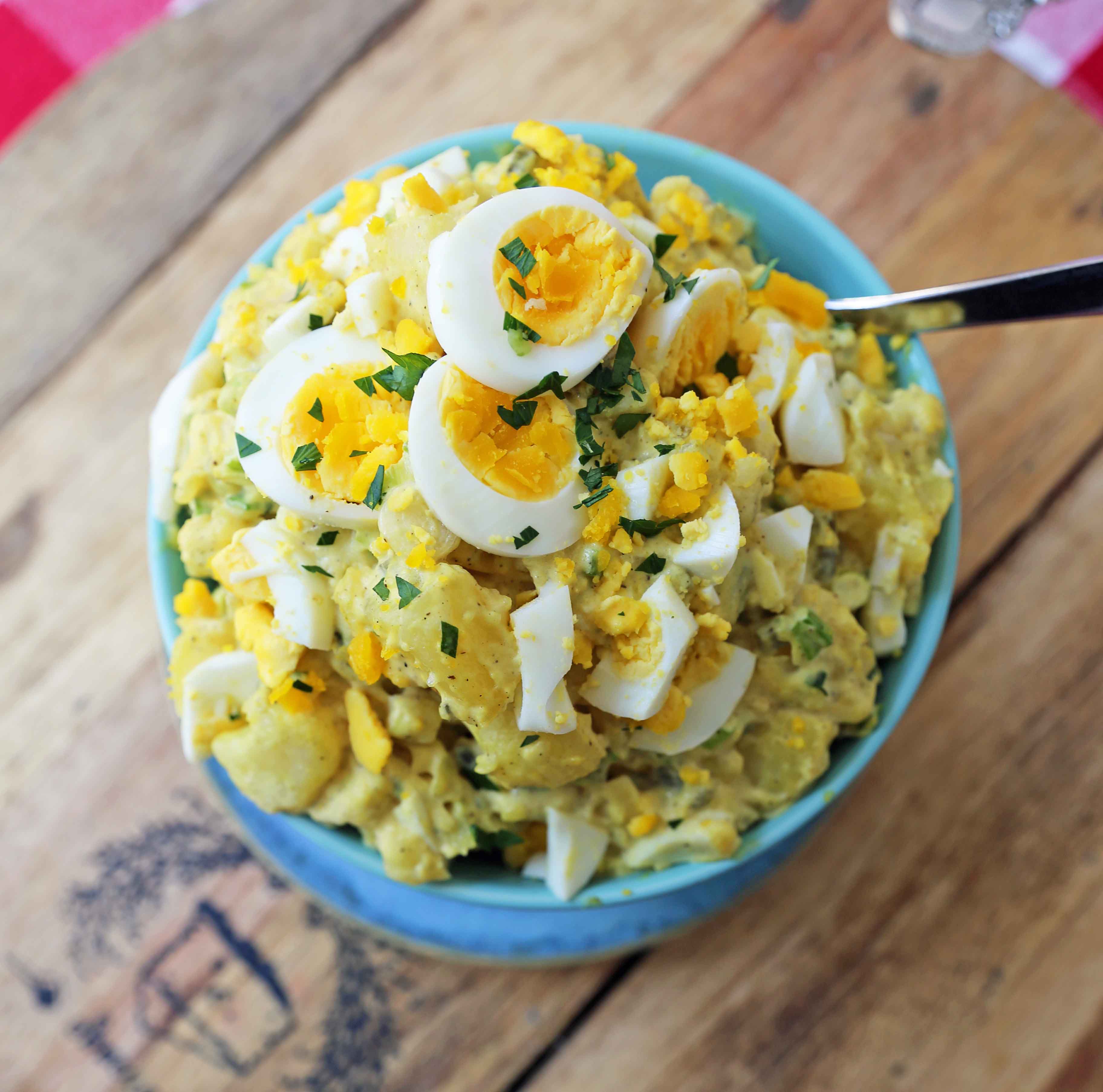 Mama's Old Fashioned Potato Salad
Traditional potato salad made with potatoes, hard boiled eggs, sweet pickles, mayo, mustard, a touch of green onion, and spices. A classic potato salad recipe!
This is a phenomenal classic potato salad recipe that is perfect for your 4th of July BBQ, summers by the pool, or a side dish to bring to a potluck. This is your traditional creamy mayo and mustard potato salad with all of the sweet flavors from sweet pickle relish.
When I first met my husband, I found out he was from a small little town in Arizona, called Lake Havasu (aka "party town). He was born and raised less than one mile from the lake so his days were spent in the water. I have always said he is part fish! To this day, being in the water and on the lake is one of his favorite things to do.  I have vivid memories of early morning alarms going off before the sun even came up so we could catch some "glass" on the water. This meant that the water was completely calm so wakeboarding or skiing was a breeze.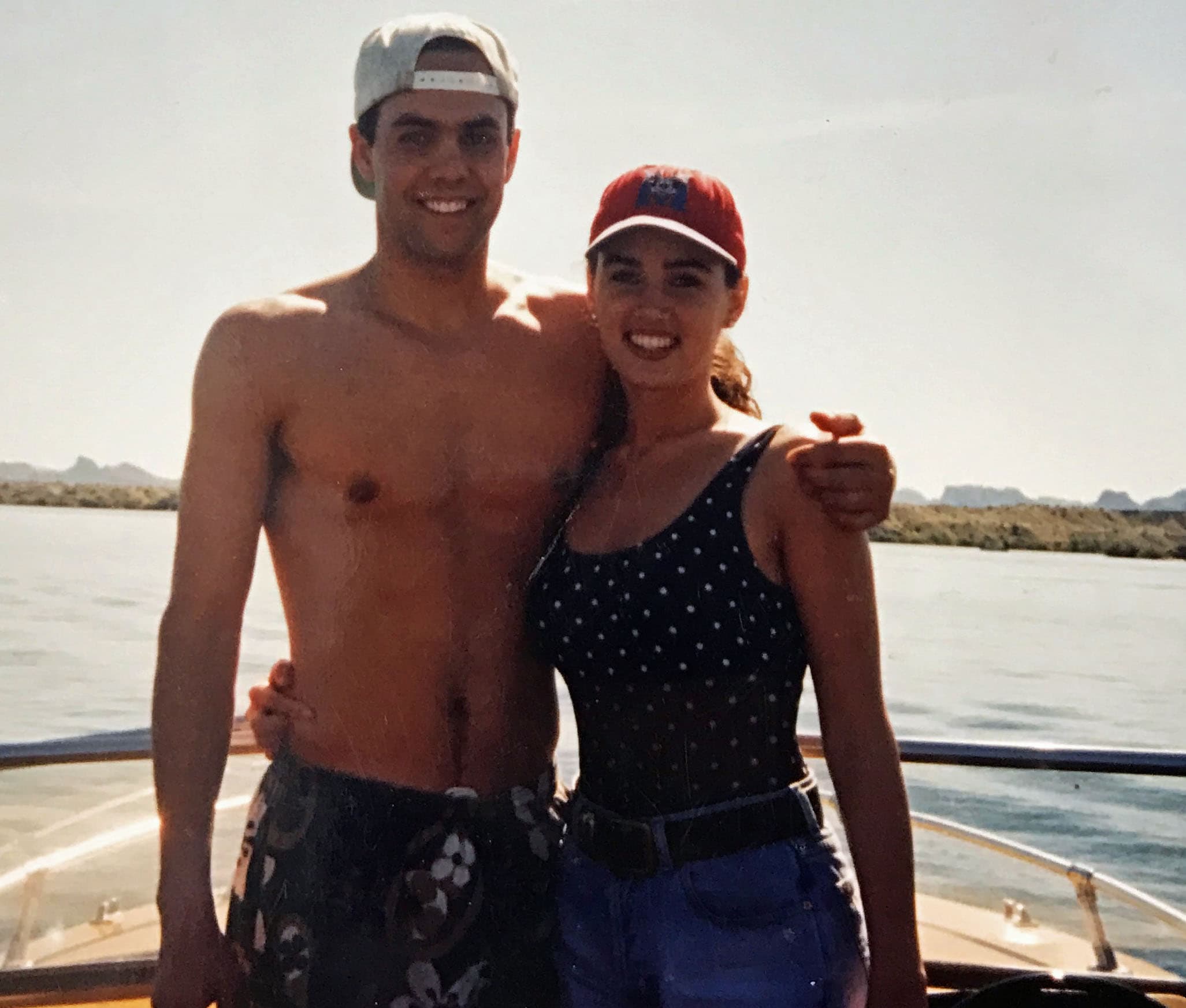 I had waterskied growing up with my best friend Amy but never really mastered it. It wasn't until Mr. Havasu taught me everything he knew and I actually got up and stayed up for a long time! It was a success on the lake! It became a tradition to wake up at the crack of dawn, get all of our skiing in, and leave before a multitude of boats showed up on the lake.
We were back home before 11:00 and we always had the same food awaiting us. Pat had pastrami sandwiches and her homemade potato salad with hard-boiled eggs sliced on the top. Her potato salad recipe was mastered! I miss those days on the lake of Lake Havasu but whenever I eat potato salad, it reminds me of those great memories with the Stadler crew.
Her classic potato salad recipe was simple -- boiled potatoes cut into bite-size pieces, hard boiled eggs, sweet pickle relish, a touch of celery, onion, vinegar, sugar, and spices. It was a simple potato salad but always creamy and full of flavor. Of course, I begged her for the recipe. Thanks, Pat! xo
I also shared a Not Yo Mama's Potato Salad made with olive oil and spices if that's more of your speed. You can find my best chicken marinade recipe HERE.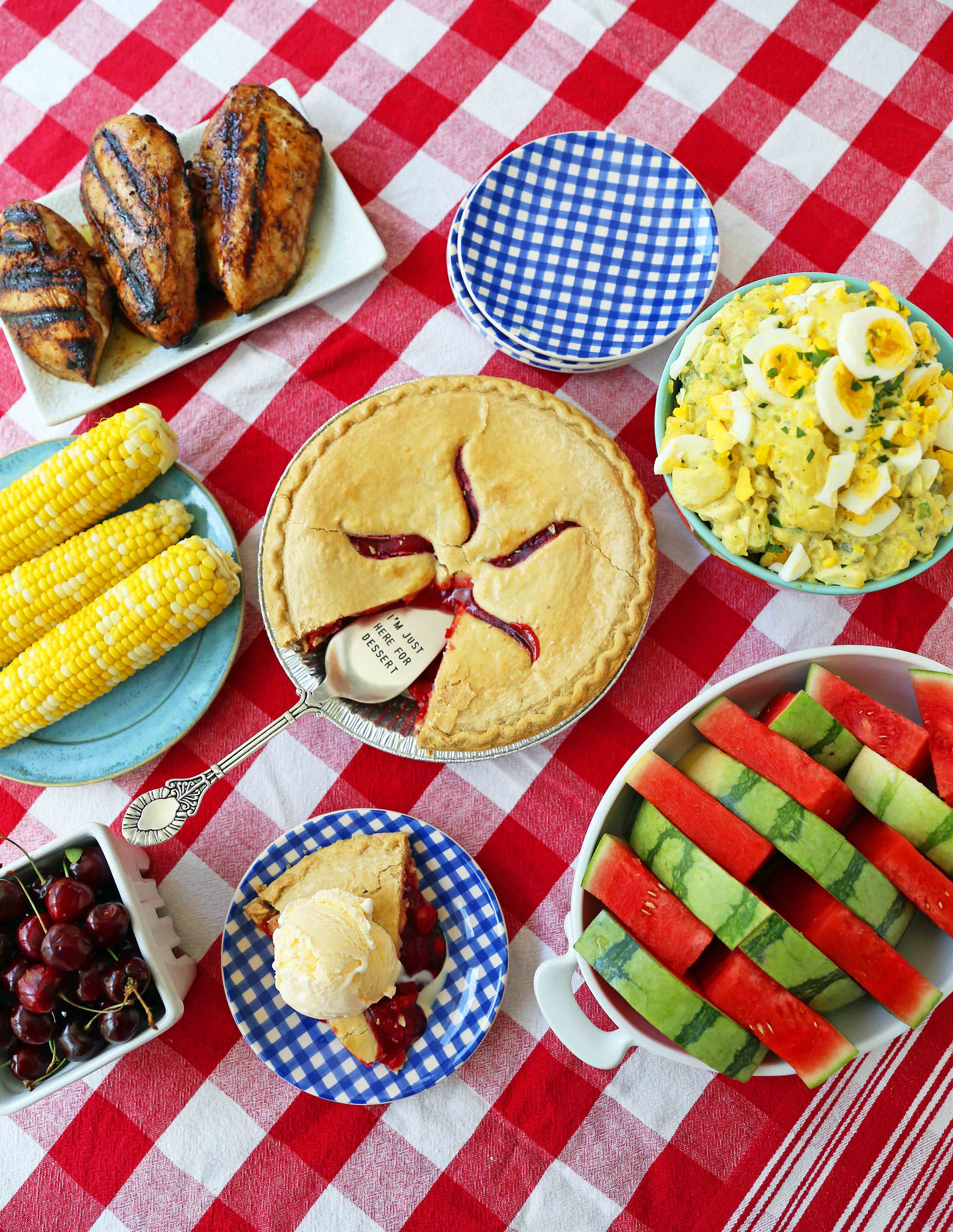 How to make Perfect Potato Salad:
 Start with Yukon Gold Potatoes (or small white, yellow, or red).  Yukon gold potatoes are known for their creamy texture so I usually use them in this potato salad. Place the potatoes in a large pot of water. Bring to a boil and cook until fork tender but not falling apart. Drain water and place potatoes in a colander. Cover with a towel and let potatoes steam for 15 minutes. This will help them slowly and gently cook and become even more tender.
Use Hard-Boiled Eggs. To cook hard-boiled eggs, place eggs in a pot and cover with water. Sprinkle with ½ teaspoon of salt. Bring to a rolling boil and then reduce heat, cover, and let sit for about 10-12 minutes. With a spoon, remove one egg and run under cold water. Peel and check for the desired doneness.
Make a Dressing. This dressing is so important as it is what gives it moisture. Stir together mayo, mustard, salt, pepper, and sugar. I also love to use Lawry's seasoned salt but regular salt is just fine too.
Let Chill. The potatoes soak up all of the dressing once it hits the refrigerator which seasons the potatoes from within. Refrigerate at least 2 hours before serving, if possible.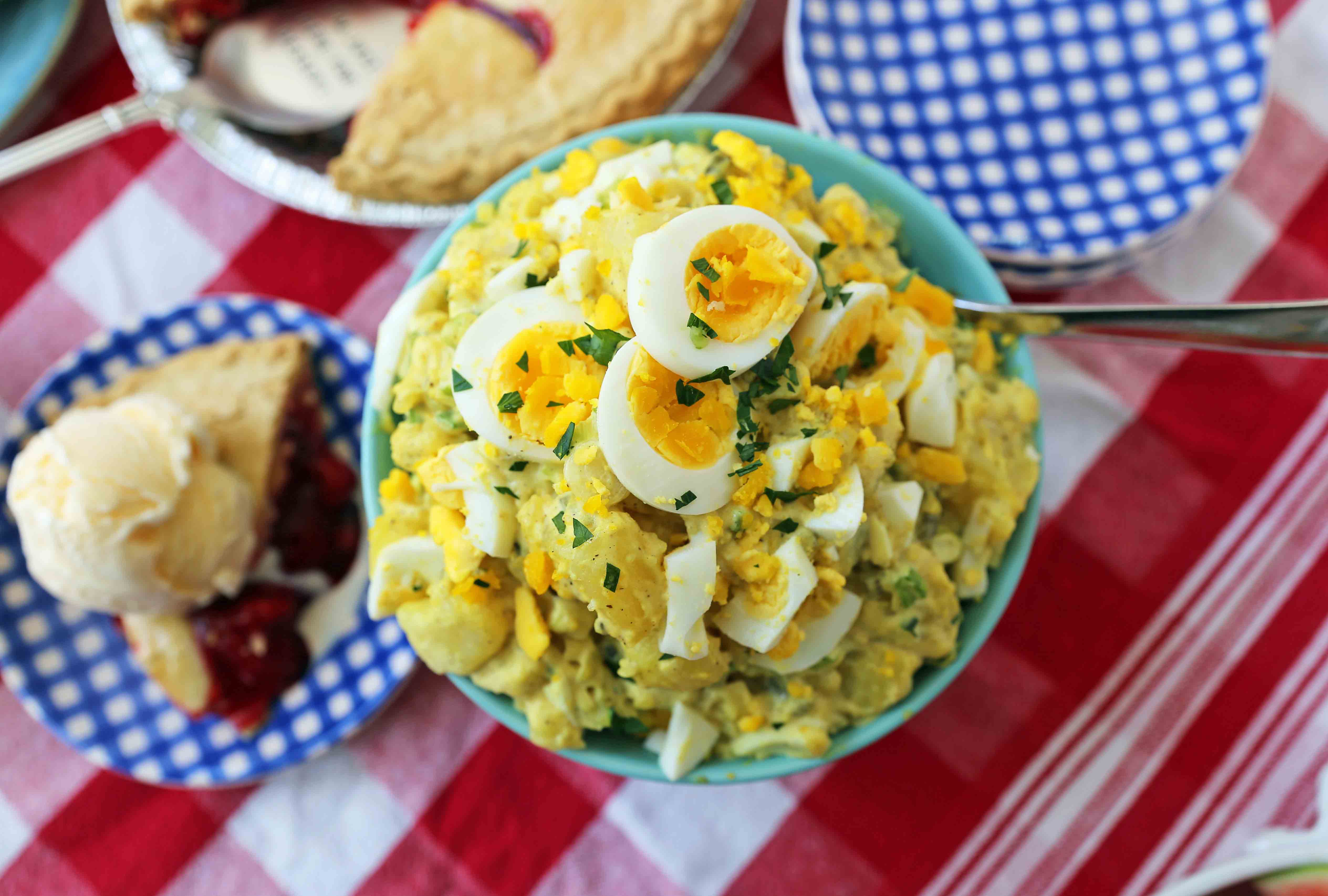 I hope you all have a wonderful 4th of July holiday celebration with the ones you love. Happy Cooking!