The best creamy macaroni salad recipe made with pasta, vegetables, and a creamy homemade sweet and tangy dressing. An easy, traditional macaroni salad recipe!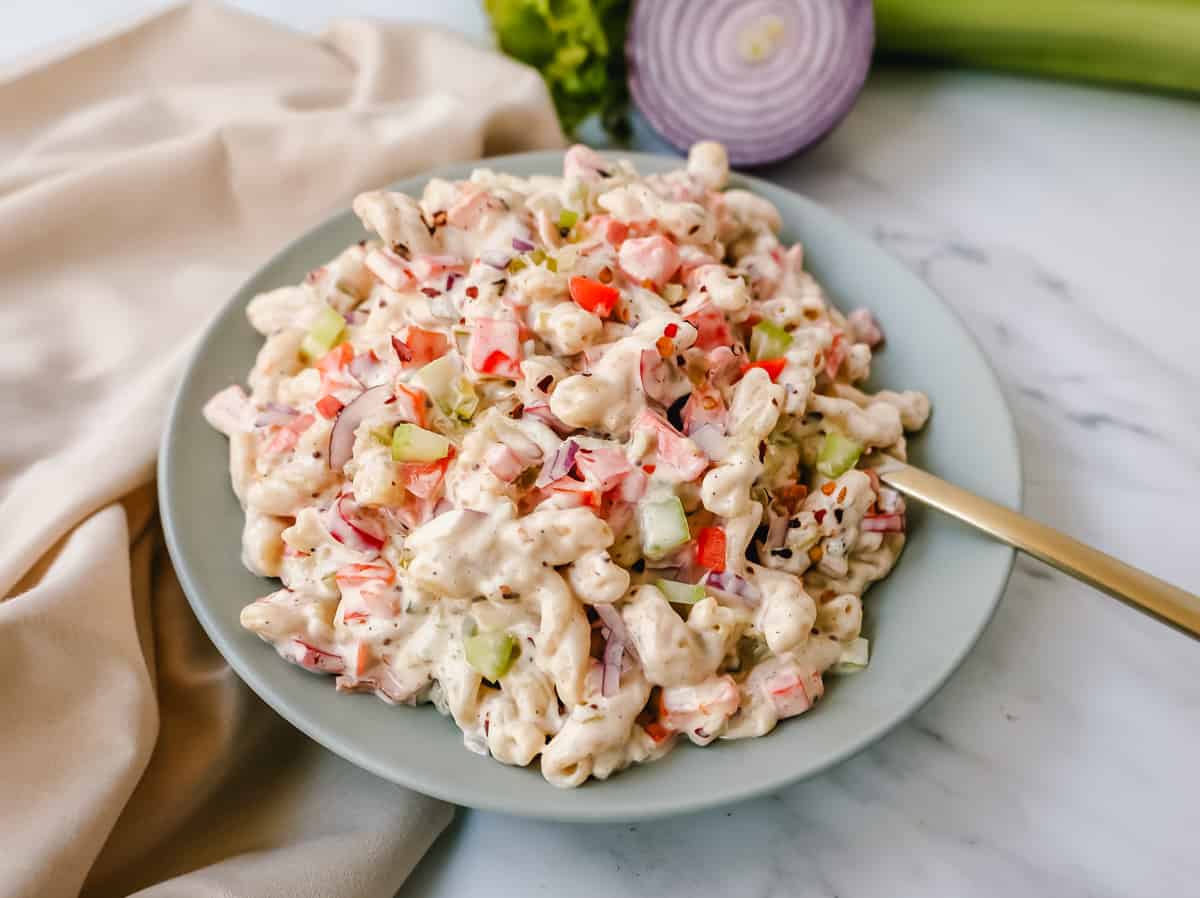 This Macaroni Salad recipe has been a staple in our home for years and it is unreal that I haven't shared it with you yet! My son, Carson, literally told me a few days ago that this is the favorite food I make. That is a bold statement as I make A LOT of food!
One of our favorite family activities is to go to the lake on our boat together as a family. We hit a lake that is a tad further away and is so beautiful and the best part of it is that there is zero cell phone service. So we really get away with our teenagers! Whenever we hit the lake, they have two requests for food -- homemade mac salad and veggies and ranch dip. So this old-fashioned macaroni salad recipe has become synonymous with lake trips and road trips. My family loves it!
The key to making the best macaroni salad is to make sure the dressing is full of tang, spice, and a touch of sweetness and there's a lot of it. As the sweet macaroni salad chills in the refrigerator, the pasta soaks up all of the dressing so it is imperative to make sure it is extra creamy.
This is the best macaroni salad dressing because it is made with a combination of mayo, sour cream, red wine vinegar, and mustard for tang, red chili flakes for a touch of spice, sugar for a little sweetness, and garlic powder for depth of flavor.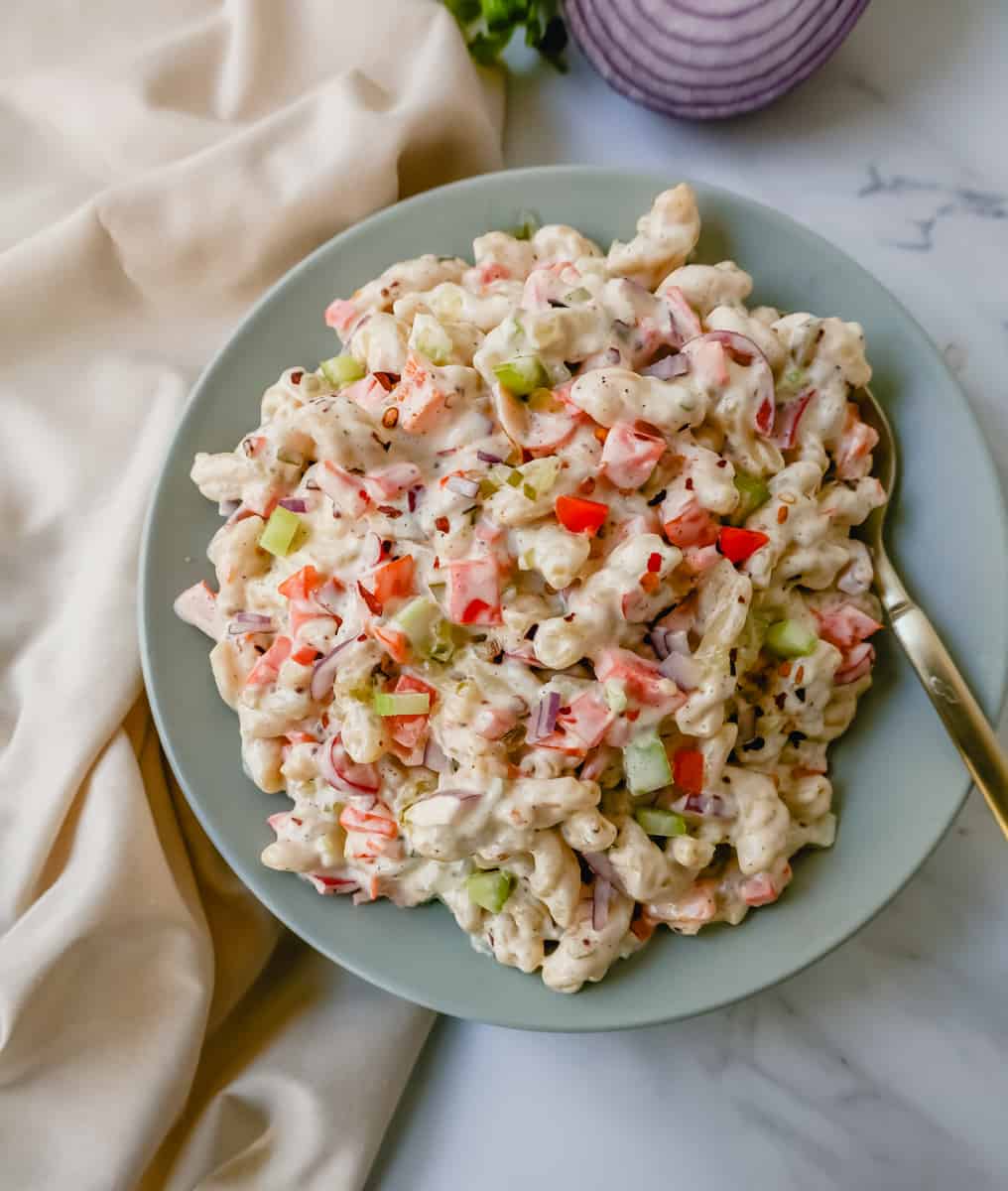 How to make the best Macaroni Salad Recipe:
This is such an easy macaroni salad recipe! All you do is cook your favorite type of bite-size pasta, according to the package instructions. Then finely dice all of the vegetables so the veggies are chopped into small pieces. Make the homemade mac salad dressing and toss with pasta and dressing. It is that simple! Refrigerate until ready to serve.
Macaroni Salad Ingredients:
Pasta
Sweet Pickle Relish
Peppers
Celery
Carrots
Red Onion
Mayo
Sour Cream
Sugar
Red Wine Vinegar
Deli Mustard
Red Chili Flakes
Garlic Powder
Salt and Pepper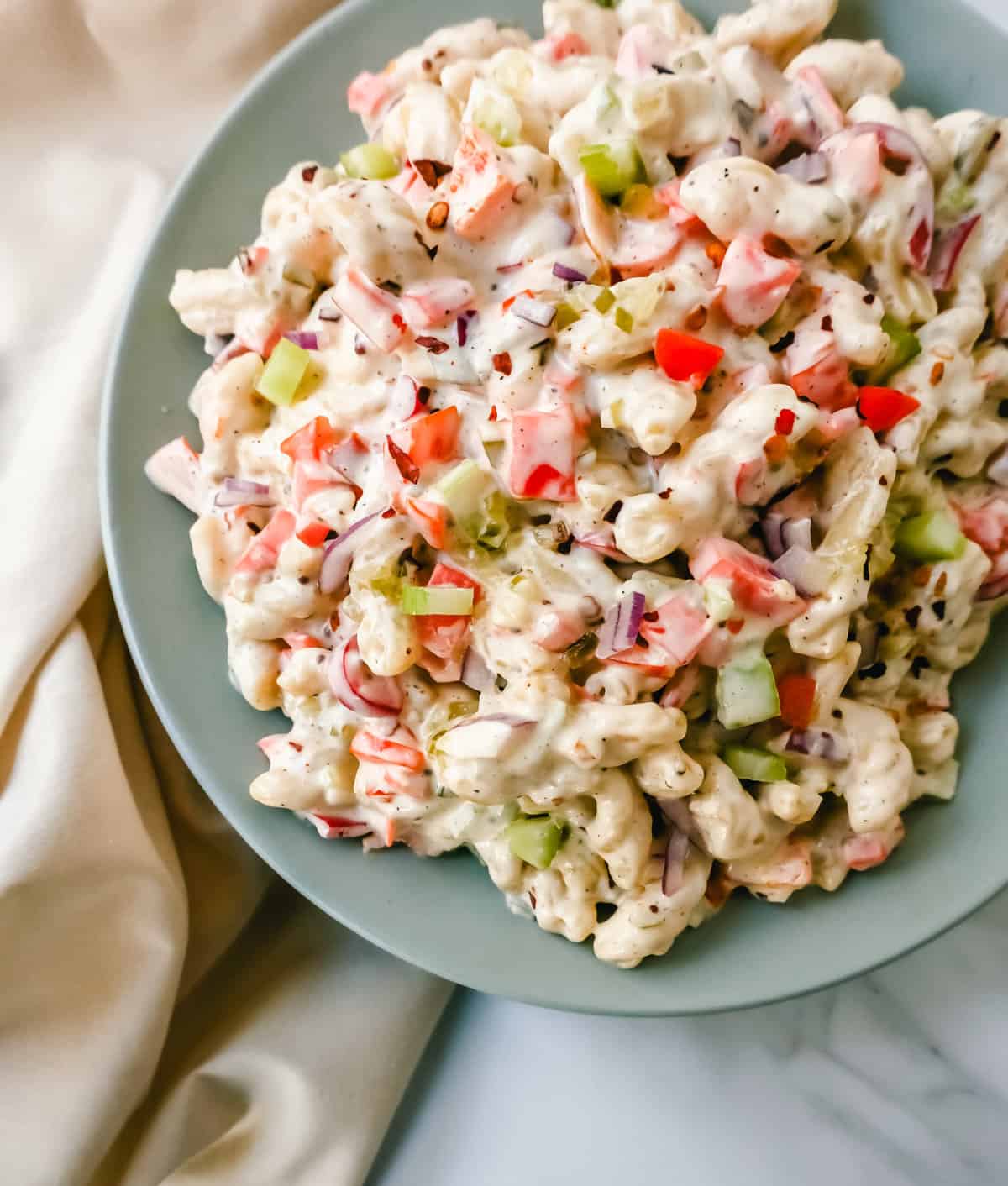 What should I serve with Macaroni Salad?
This pasta salad with mayo can be served with all types of meat, as a side dish at a potluck, or as the perfect quick and easy lunch. This is just like Grandma's Macaroni Salad Recipe...but even better!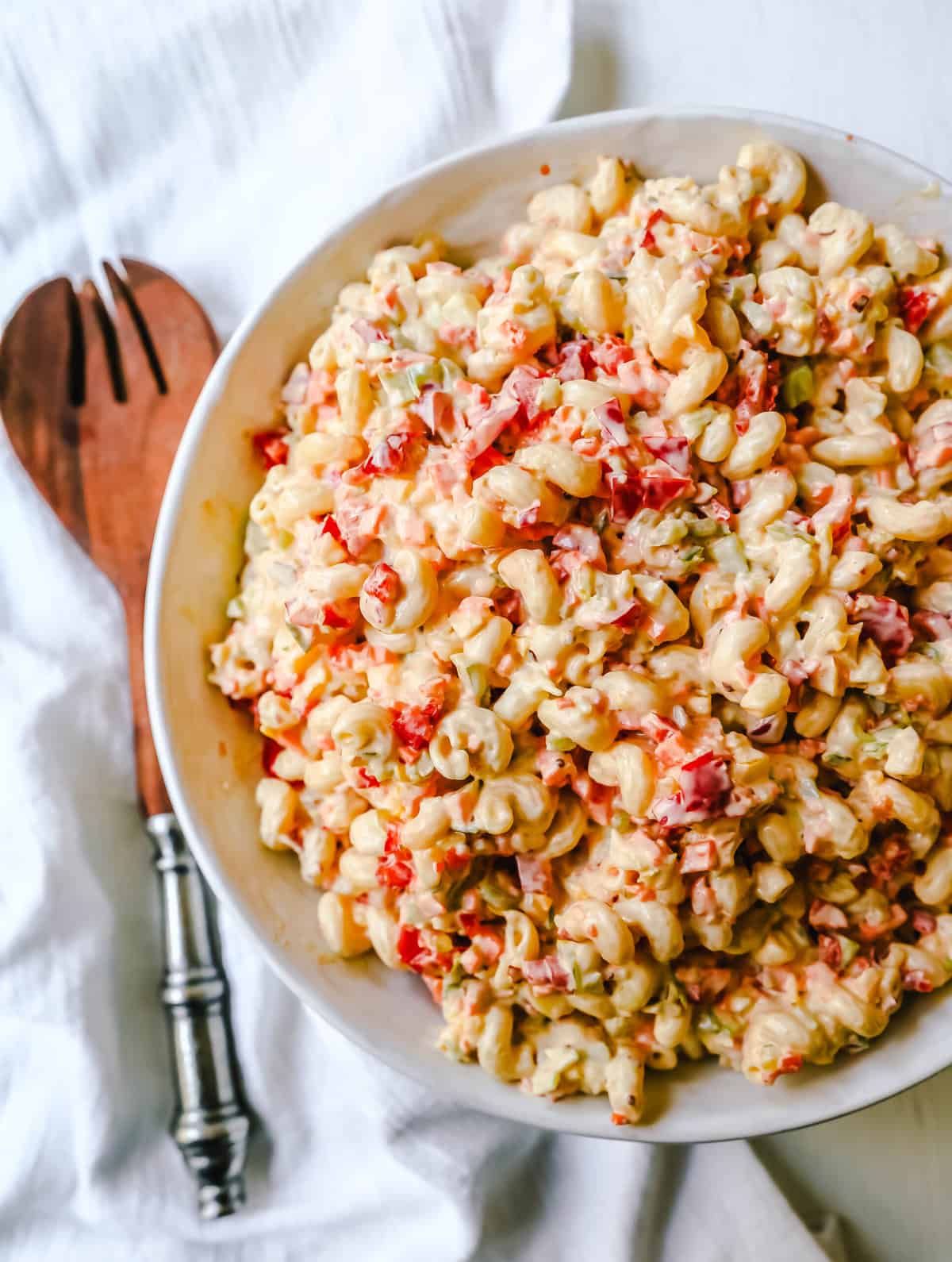 This homemade macaroni salad can be refrigerated for up to 7-10 days. My husband prefers to eat it at room temperature so he loves to eat it fresh as soon as it is made.