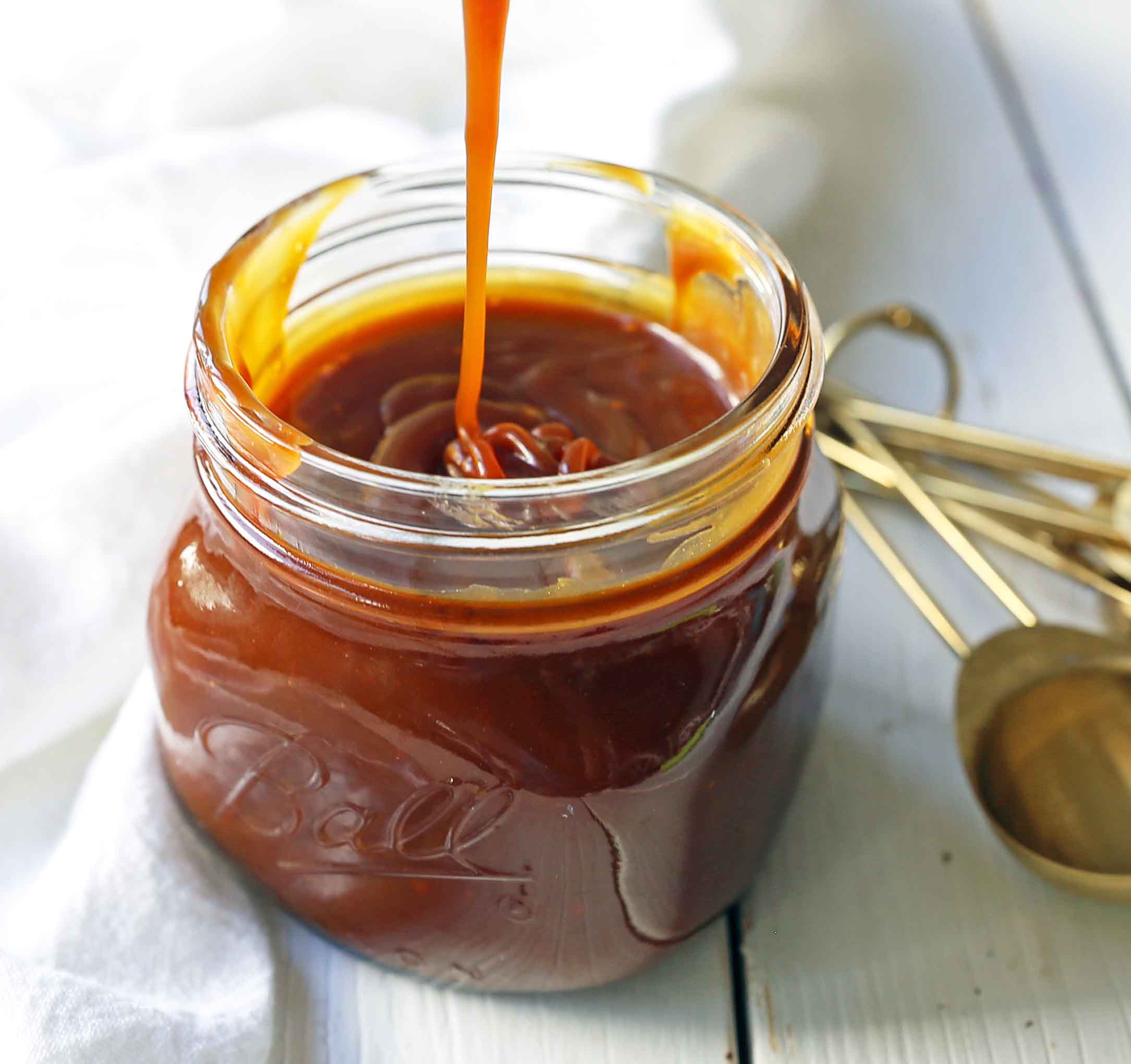 Homemade Salted Caramel Sauce
The perfect buttery silky smooth homemade caramel is the ultimate ice cream or dessert topping
Let's talk about caramel. If you go to the grocery store, you may find dozens of jars and squeeze bottles of caramel. If you turn around and reach the labels on the back, you may find ingredients you can't even pronounce! It's no wonder they don't taste like true homemade caramel sauce. Many caramel sauces in the store taste like artificial ingredients thrown together and called "caramel."
It was time to do better. To be better. To make better caramel. We can do it! Caramel actually doesn't have many ingredients. It is made with simple ingredients and it is all about the process. I am going to teach you and break it down for you so you can make the perfect caramel at home.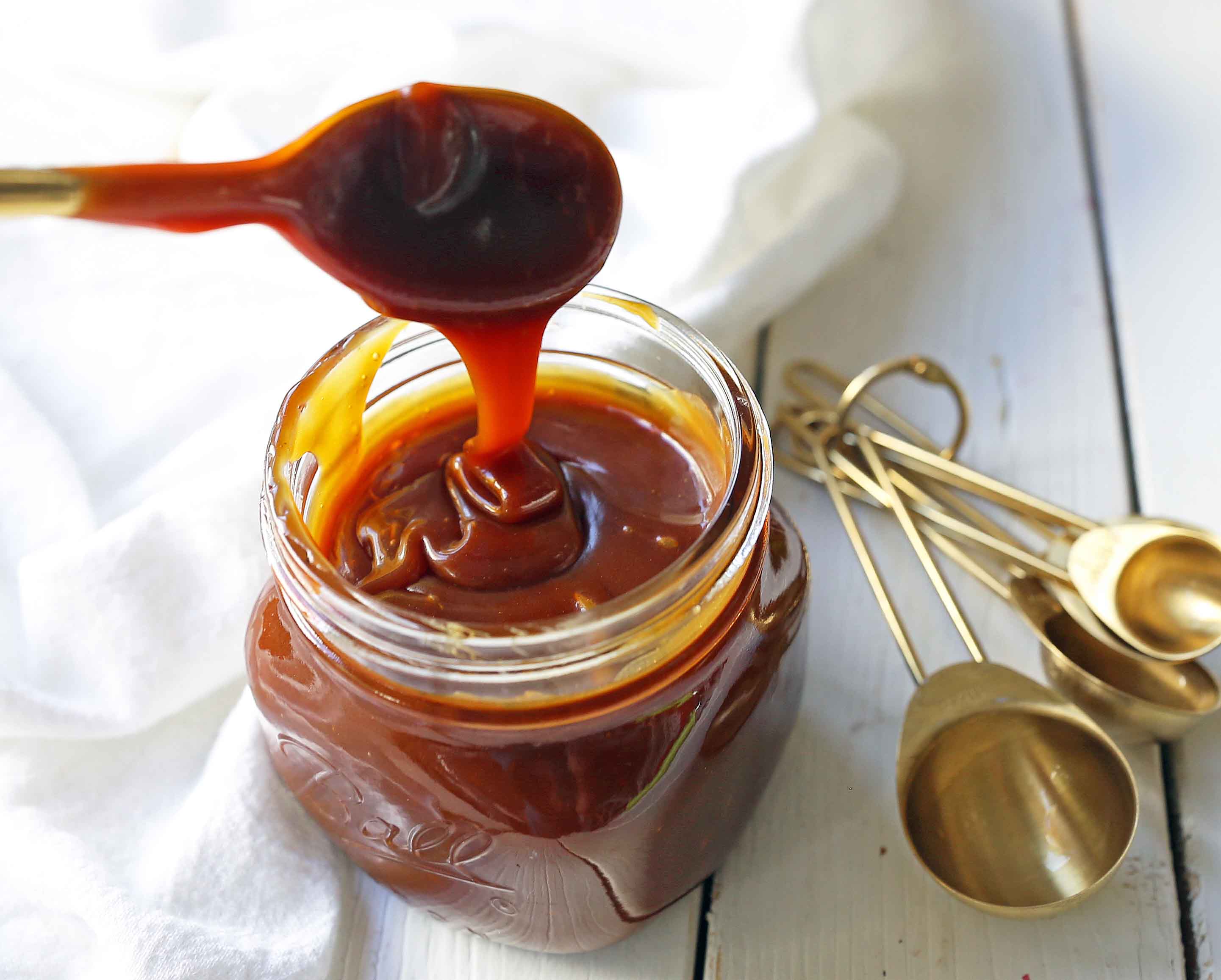 This salted caramel sauce recipe can be used on everything! It can be the perfect ice cream topping, drizzled on a brownie sundae, or even a buttery cheesecake topping. The sky is the limit! You may even want to eat it straight from the pan. That's great too. No judging here!
The key is melting down the sugars until they reach the perfect temperature. You don't want to over stir the sugars but can give them a twirl or an occasional stir with a wooden spoon. If you haven't purchased a candy thermometer, this is the time! It is important when making caramel to ensure that it is the right temperature. You can also go off your own eyesight as you want it to reach an amber color but a thermometer is much easier!
This homemade sea salt caramel sauce is sweet, buttery, and velvety smooth. It is perfect to drizzle on my Homemade Salted Caramel Ice Cream Recipe. 

How to make the Perfect Caramel Sauce:
 Place sugar into a heavy-bottomed saucepan.  Slowly melt and dissolve the sugar over medium-high heat, stirring occasionally with a wooden spoon.

Watch it like a hawk and use a candy thermometer

. The sugar needs to completely dissolve and turn an amber color, about 11-14 minutes. The ideal temperature is 325-330 degrees F.
Once it reaches the correct temperature and the sugars are dissolved, use a whisk to carefully mix in the butter.

Remove caramel from heat and whisk in heavy cream

. It is beneficial to have the heavy cream at room temperature to help with splattering.

S

tir in sea salt and vanilla beans or vanilla extract

. Serve warm or at room temperature. It will store for one month in the refrigerator.
Pin on Pinterest: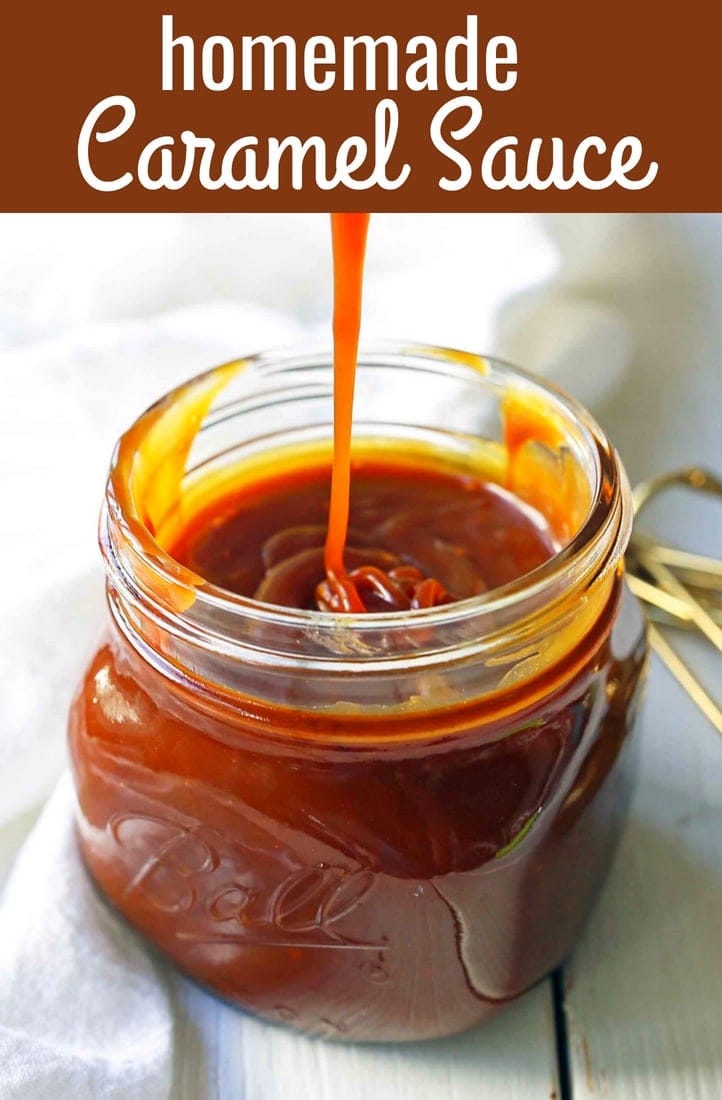 I hope you love this homemade caramel sauce! Thank you for stopping by!