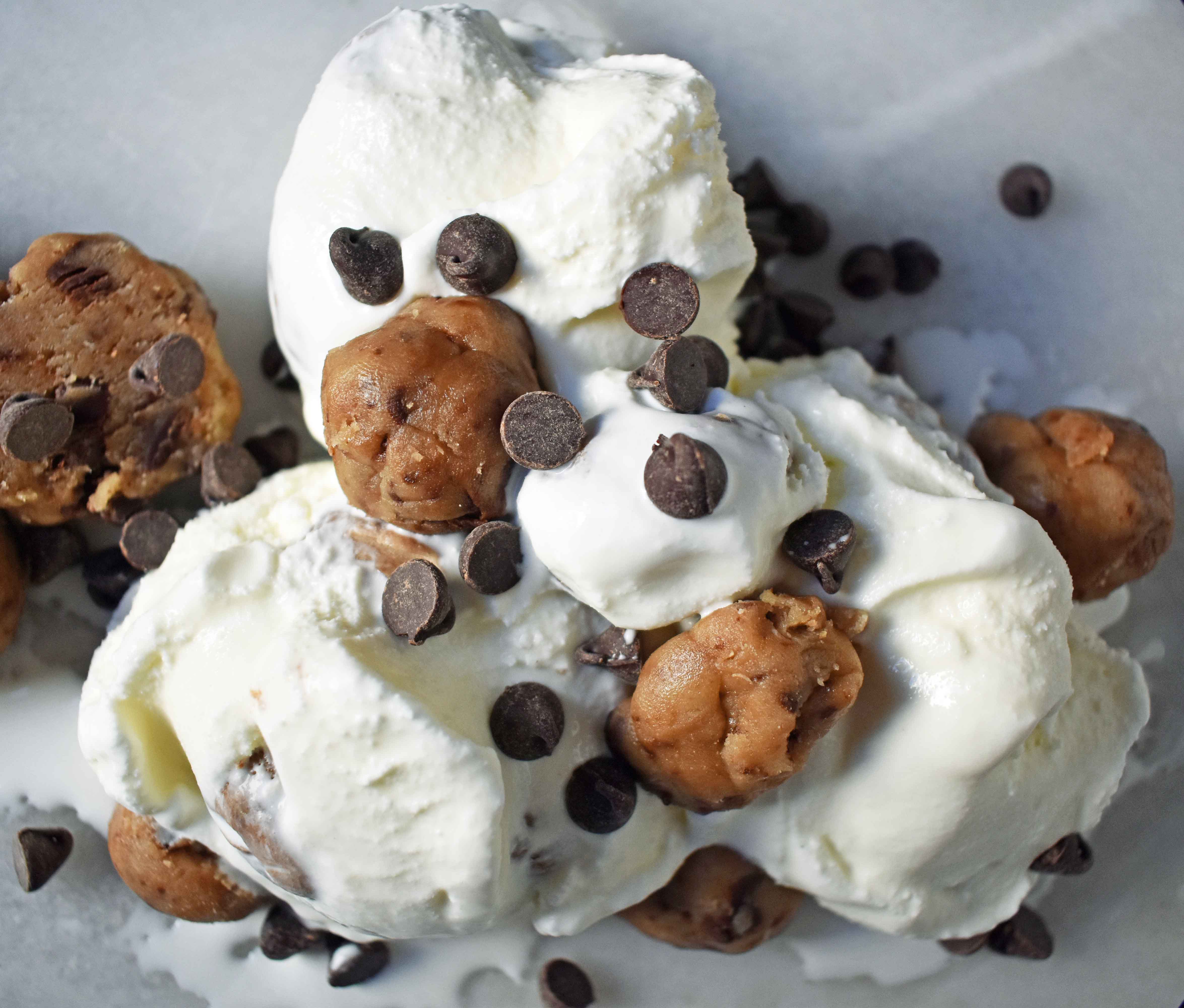 You know that I live for cookie dough. Okay, not really. But I have a strong passion for the good stuff.
I have searched far and wide for an out of this world, crazy good, memorable Chocolate Chip Cookie Dough Ice Cream. Whenever I visit an ice cream shop, it is the first ice cream that I taste test. Most of the time, I am left a little disappointed. The cookie dough is usually the culprit! It is usually flavorless, grainy and void of much chocolate.
I recently visited Rockwell Old Fashioned Ice Cream and finally found the ultimate chocolate chip cookie dough ice cream. The vanilla bean ice cream base was rich and creamy and the chocolate chip cookie dough was housemade. It inspired me to come home and create my own version of their chocolate chip cookie dough ice cream. The results were mind blowing.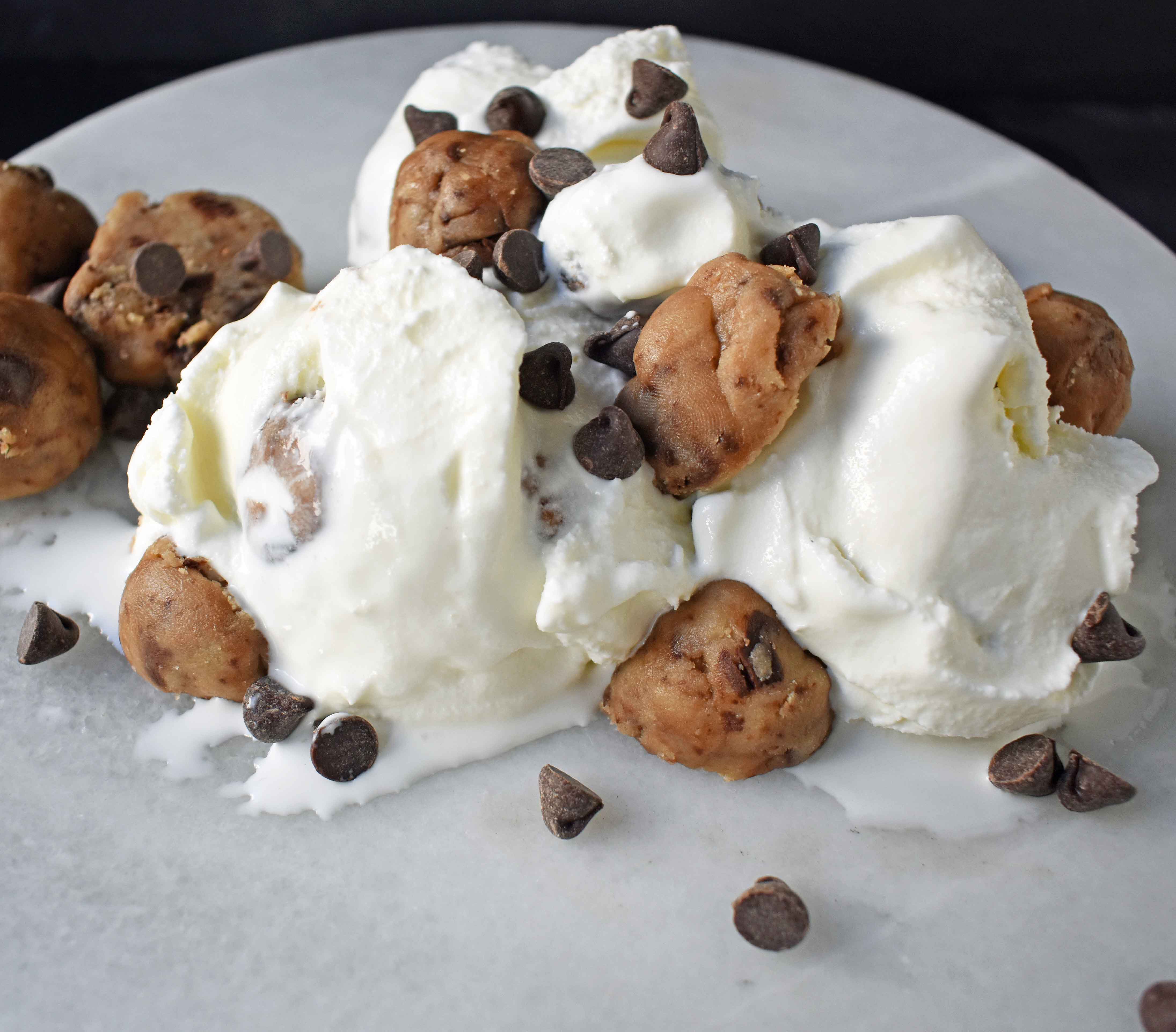 I had such good intentions on Monday of staying on a diet...
Since it is National Ice Cream Day, we need to celebrate with a big 'ol bowl of homemade ice cream and this is the recipe for you! It's super quick and easy and takes little effort. The payoff is better ice cream than you will find in any carton in the grocery store.
So how do you make homemade chocolate chip cookie dough ice cream?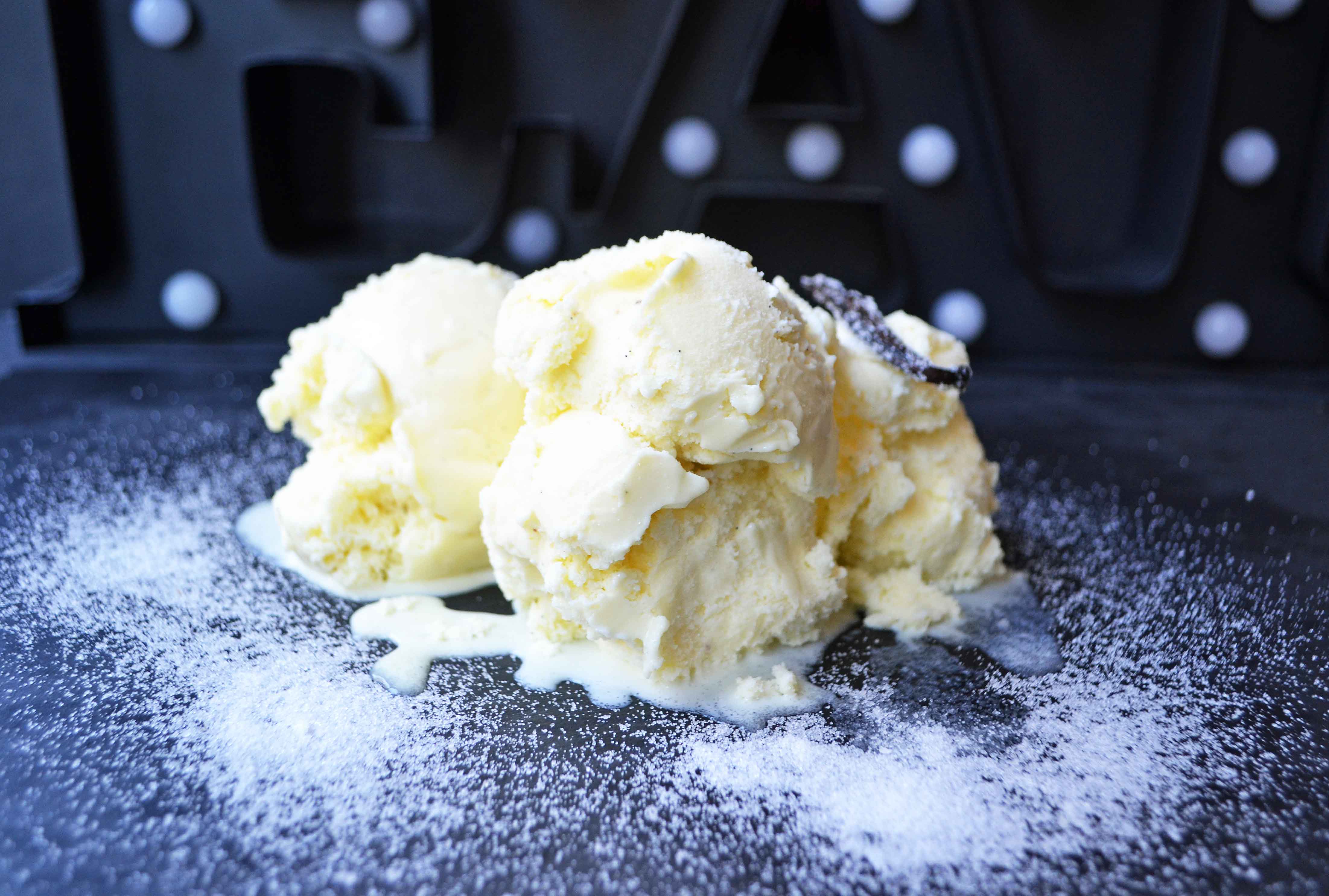 First, start off with a killer vanilla ice cream base. This begins with the good stuff -- heavy cream, half n half, sugar, and vanilla. It only takes four ingredients to make perfect vanilla bean ice cream.  Since my recipe doesn't include eggs, the mixture is cooked only long enough to dissolve the sugars. Here is my original Vanilla Bean Ice Cream Recipe. It is chilled and then placed into an ice cream maker to churn. If you want it to be soft, it will be ready after churning in the ice cream machine. If you want it to be nice and hard, place it in the freezer for at least 3 hours to harden. I use the Cuisinart Ice Cream Maker.
The key is to make a killer homemade chocolate cookie dough to put in the ice cream.  I live my life on the edge and eat little tastes of cookie dough all of the time. People tell me that I am eating raw eggs and I could die but it doesn't stop me. 🙂
However, I realize that I needed to create a cookie dough without eggs to please the masses. Why are eggs so important in cookies? Well, eggs are the ultimate binders and keep the cookie together. The beauty of this cookie dough is we aren't baking it so the binder becomes less important. We needed to use some type of liquid to substitute for the eggs. Milk was the winner! Adding a splash of milk helps the dough come together. I did find that I needed to use my hands to press the dough together and wrapping the dough in saran wrap definitely helped.
The homemade chocolate chip cookie dough is made with sweet cream butter, sugar, brown sugar, milk, vanilla, flour, salt, and chocolate. We don't need baking soda since we aren't baking the dough.  This cookie dough only calls for 8 ingredients and can be made in less than 5-6 minutes. You know I am a big believer in chilling your dough so while the ice cream is churning and hardening in the freezer, keep the cookie dough nice and snug, wrapped in saran wrap in the refrigerator. The cookie dough can be added to the ice cream once it is frozen and hard.
The result is the best homemade chocolate chip cookie dough ice cream you will ever eat. I am putting my guarantee on this one!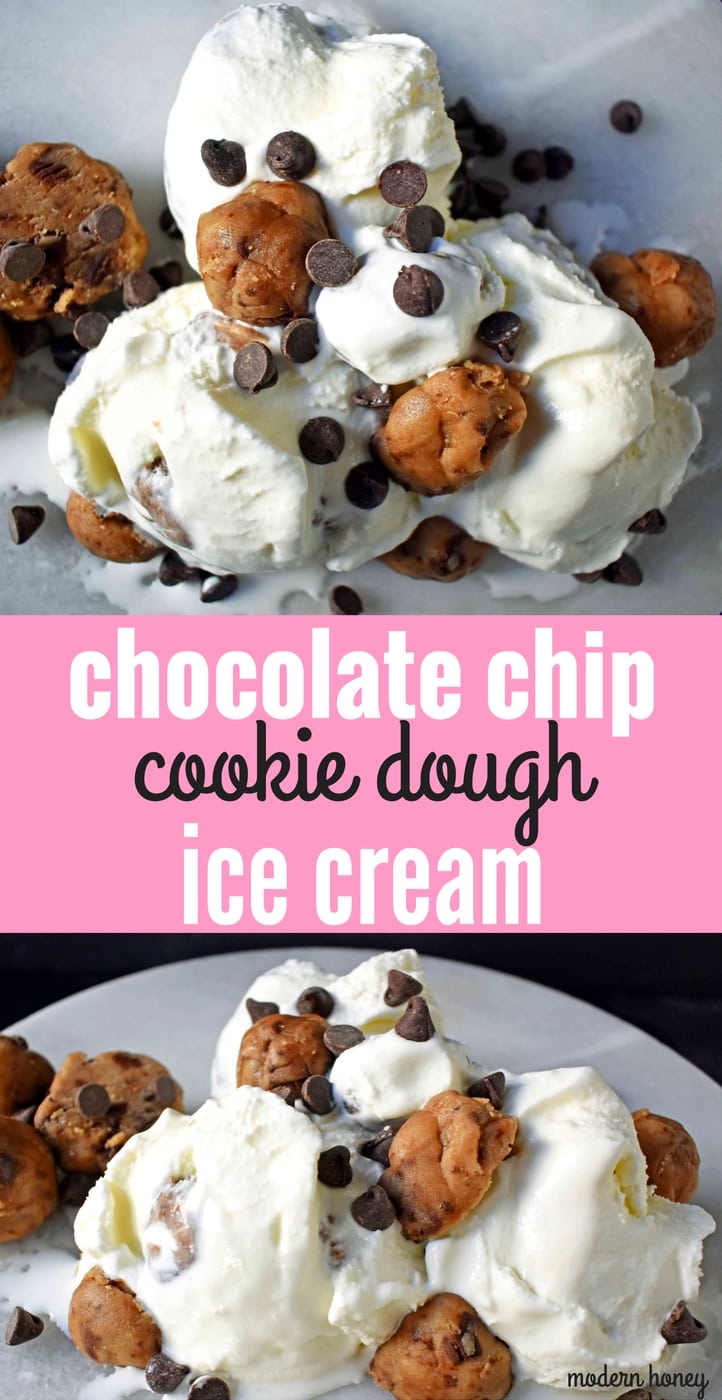 I hope you LOVE this Homemade Chocolate Chip Cookie Dough Ice Cream! Can't wait to hear what you think. Happy Eating! xo