Creamy Homemade Peppermint Ice Cream made with heavy cream, milk, sugar, peppermint extract, and crushed candy canes (or peppermint bark for homemade peppermint bark ice cream). This is the best peppermint ice cream recipe!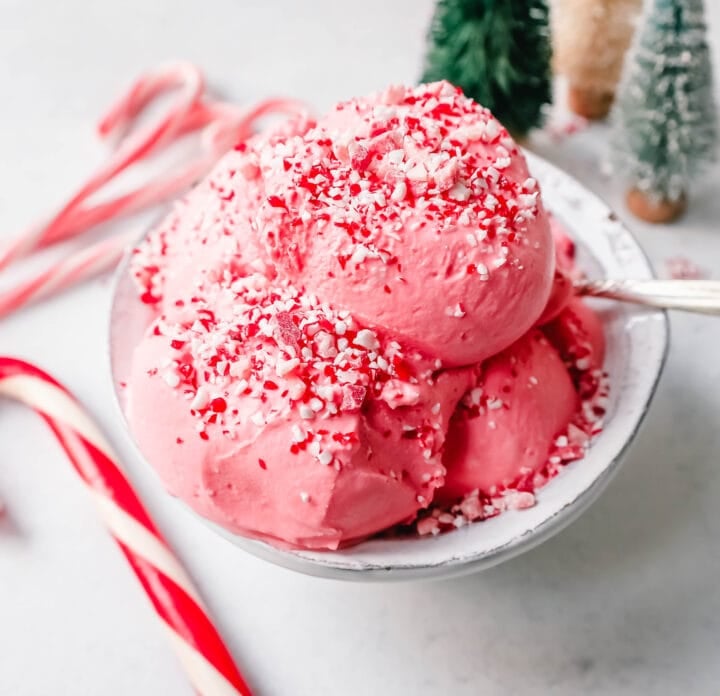 Our family is obsessed with the Chic-fil-a Peppermint Milkshake. One night while out shopping, we were so excited to order the famous holiday milkshake. When we arrived at the drive-thru, they informed us that they didn't have it yet.
After that, I decided to make our own peppermint milkshakes at home using my homemade peppermint ice cream. The reviews are in...and they beat out Chick-fil-a!
This Peppermint Ice Cream is perfectly creamy with peppermint flavors coming from both peppermint extract and crushed candy canes, and even peppermint bark too.
We love making homemade ice cream in our home...and even though it is wintertime...you can still eat ice cream by the fire.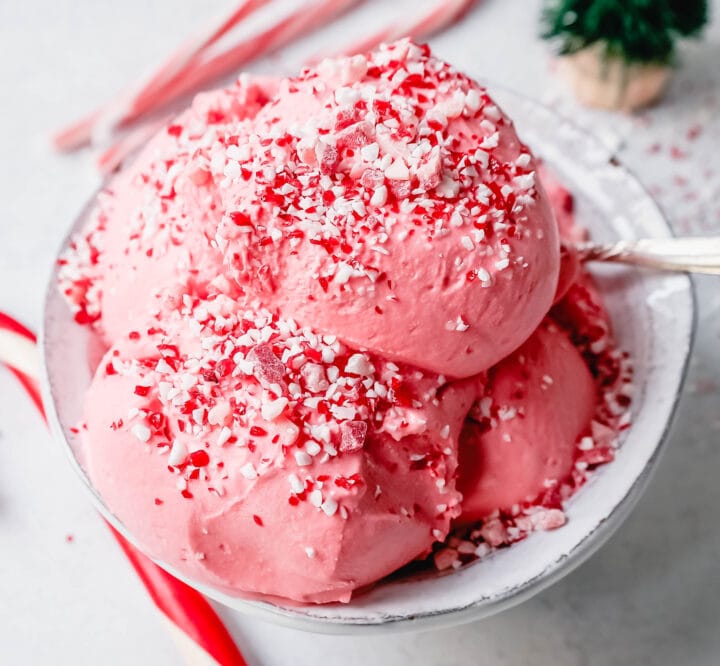 Homemade Peppermint Ice Cream Ingredients:
Heavy Cream -- this is the base of the ice cream and there are no substitutions
Whole Milk -- may use half-n-half or whole milk
Sugar -- granulated sugar or superfine granulated sugar
Peppermint Extract -- my favorite is Nielsen-Massey peppermint extract
Vanilla Extract -- my favorite Nielsen-Massey vanilla extract or 100% Mexican vanilla
Crushed Candy Canes -- can buy whole candy canes and crush in a bag or buy crushed candy canes
Peppermint Bark (optional) -- if you want to add chocolate and white chocolate, add chunks of peppermint bark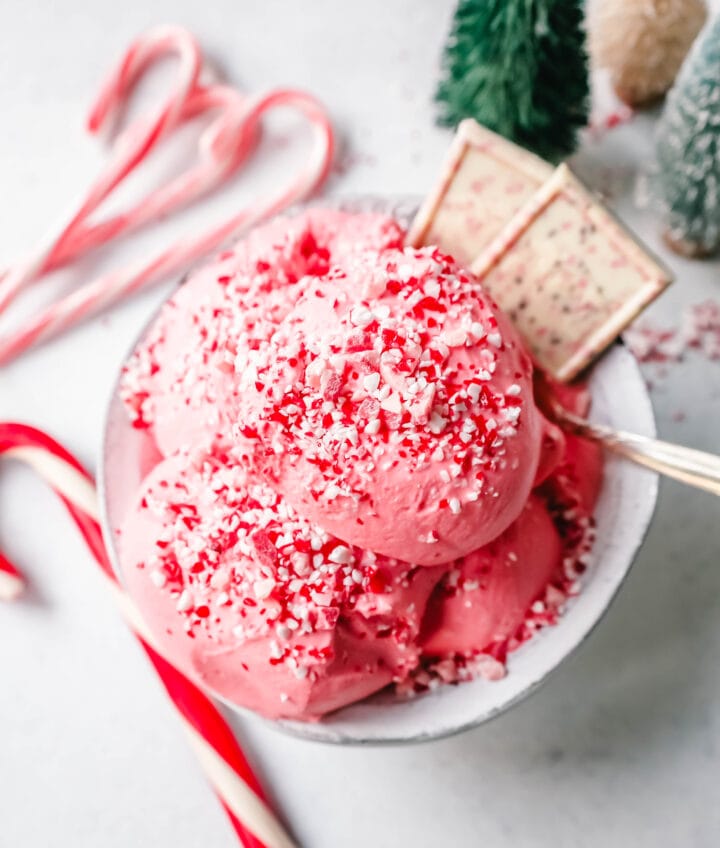 Tips for making Peppermint Ice Cream:
This is such an easy recipe! You only need to cook the mixture for about 2 minutes, just until the sugar is dissolved. That's it!
Let the ice cream mix chill in the freezer for 15-30 minutes until it gets cold and ready for the ice cream maker.
Churn the ice cream mix and add your mix-ins like crushed candy canes and peppermint bark while it is churning.
For hard ice cream, I suggest freezing for several hours.
What type of ice cream maker should I use for homemade ice cream?
The easiest ice cream maker I have found on the market is the Cuisinart Ice Cream Maker or the full Cuisinart Ice Cream Maker.
You literally freeze the bowl in your freezer and pour your mix into the frozen bowl and it churns it and the ice cream is done in 20-30 minutes for softer ice cream! No ice or rock salt is needed.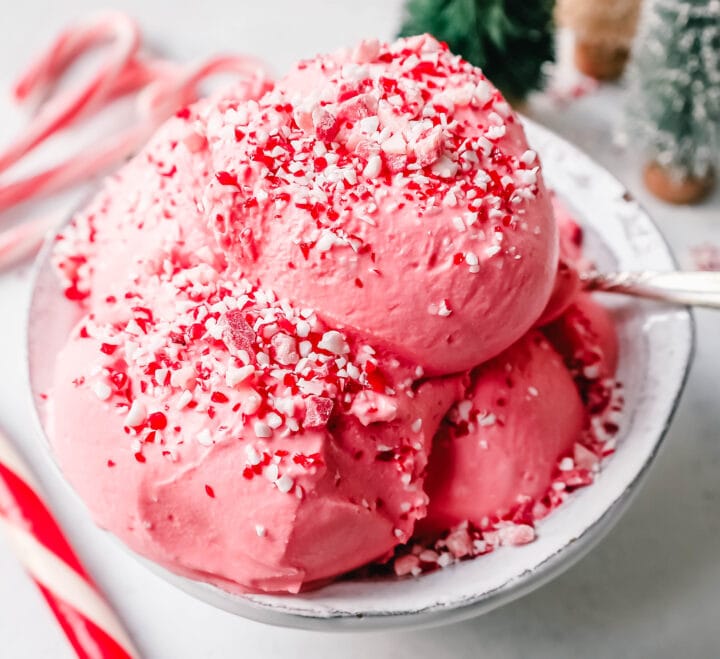 How should I store homemade ice cream?
I suggest storing your homemade ice cream in an air-tight container in the freezer so it stays creamy for longer and keeps it safe from freezer burn.
I found these ice cream storage containers from Amazon.
Popular Homemade Ice Cream Recipes: