Jalapeno Popper Dip
The Ultimate Jalapeno Popper Dip with crispy Bacon is the perfect appetizer. This Jalapeno Popper Dip is made with fresh diced jalapenos, cream cheese, sour cream, a touch of mayo, two types of cheese, and crispy bacon. 
It's almost Cinco de Mayo which means bring on the Mexican food. We are such Mexican food "snobs" in our family and literally crave it every single day. This creamy jalapeno dip is the perfect way to start out a Mexican feast.
We have all seen jalapeno poppers on the menu at popular restaurants or even in the frozen section of the grocery store. This dip combines all of the flavors of the popular jalapeno poppers into an easy, creamy, ultra-flavorful dip. Everyone always wants this Jalapeno Popper Dip with Bacon recipe. It is always a hit!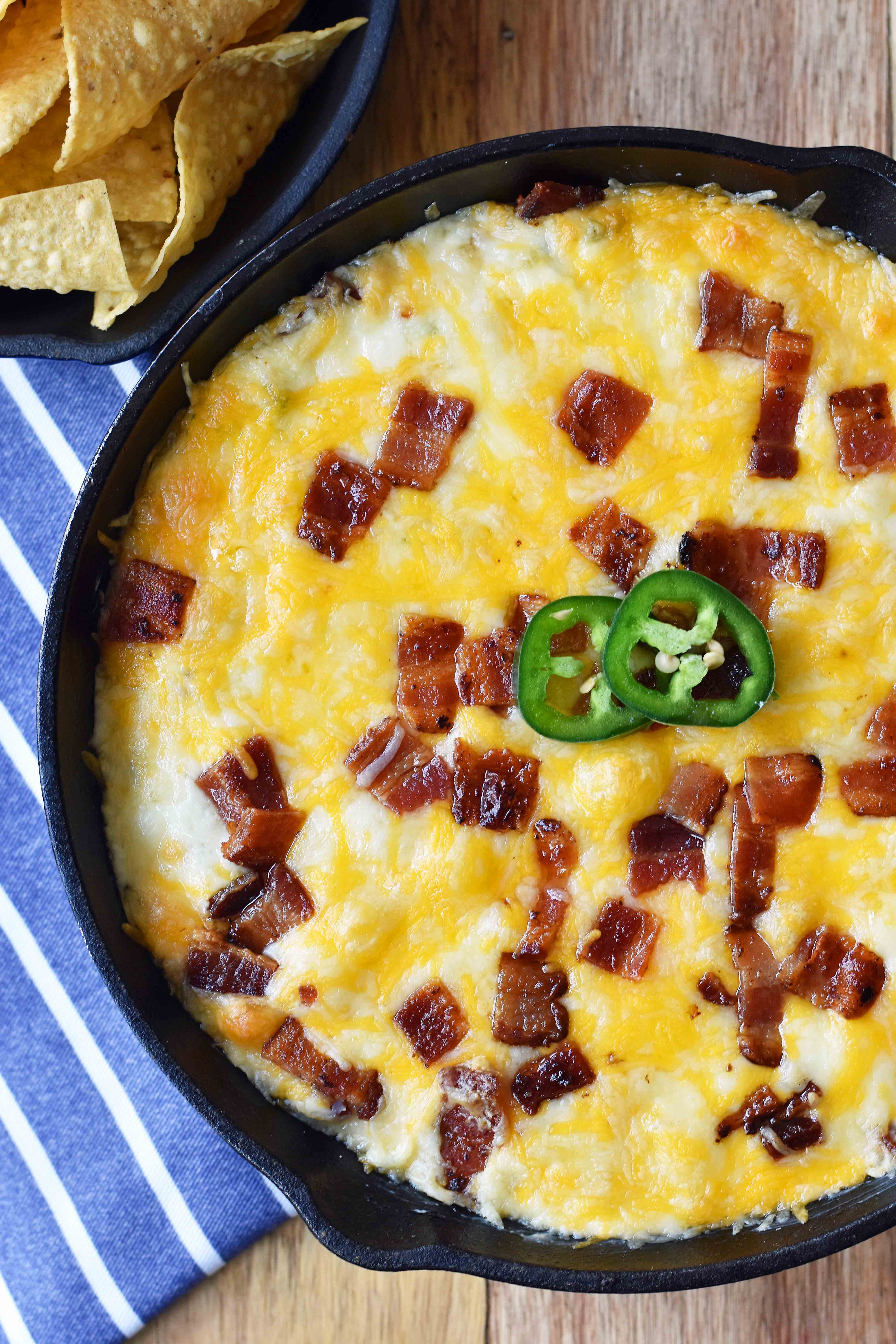 How to make Jalapeno Popper Dip:
 Start off with FRESH Jalapenos. Dice the jalapenos and remove most of the inner ribbing, which contains the most amount of heat and spice. You can add them to the dip if you want it to be extra spicy.
Use Cream Cheese, Sour Cream, and Mayonnaise to make it extra creamy.  Use softened cream cheese to make it easy to stir together. The cream cheese gives it richness.
Add two types of Cheeses. By using creamy Monterey jack cheese and a Mexican cheese blend with cheddar, it gives it a variety of cheesy flavors. Reserve some of the cheese to sprinkle on the top before baking.
Make Crispy Bacon. No limp bacon here! We want the bacon to be crisp enough to stand up to the creaminess of the dip. Chop into small bite-size pieces. Reserve some bacon for the topping.
Bake until bubbly. Bake for 16-22 minutes or until cheese is melted, hot, and bubbly.
Serve with tortilla chips or crackers. The sky is the limit as to what you serve with the jalapeno popper dip. It is good with everything! You can even serve it with veggies.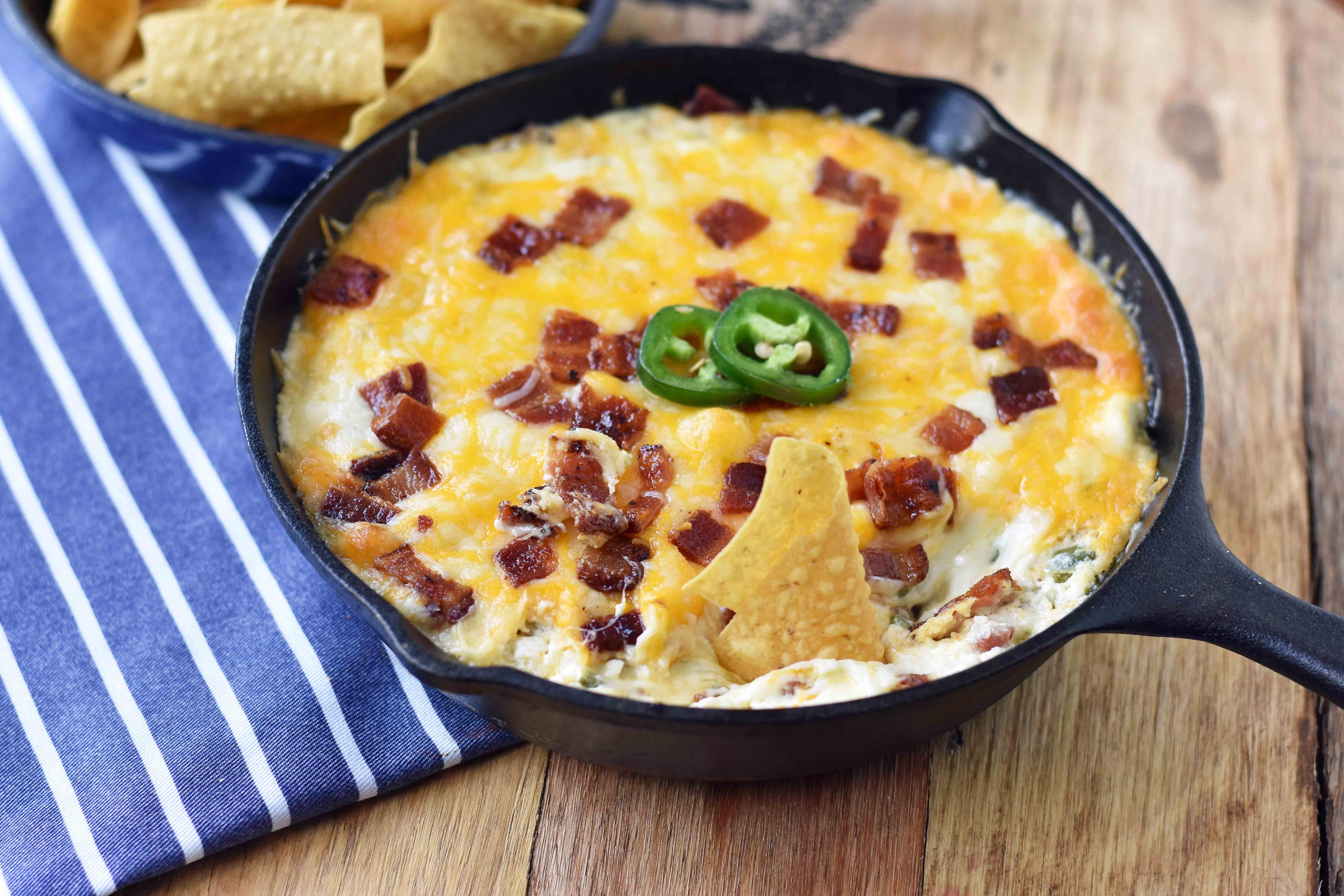 To find all of my Mexican Food Recipes, click here to find my Cinco de Mayo page. 
Pin on Pinterest: