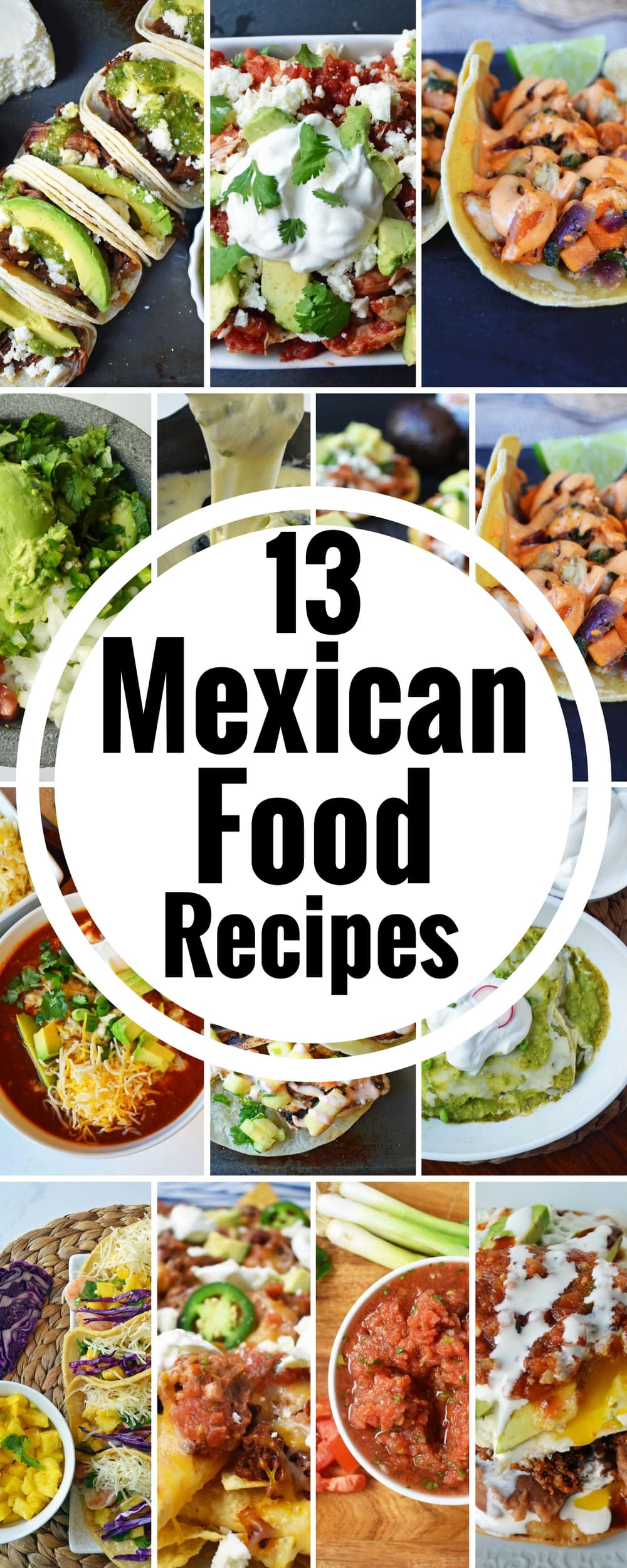 20 BEST Cinco de Mayo Mexican Food Recipes
Here is a collection of 20 of the best Mexican food recipes for your Cinco de Mayo party.
Click the link directly below each photo to find the recipe.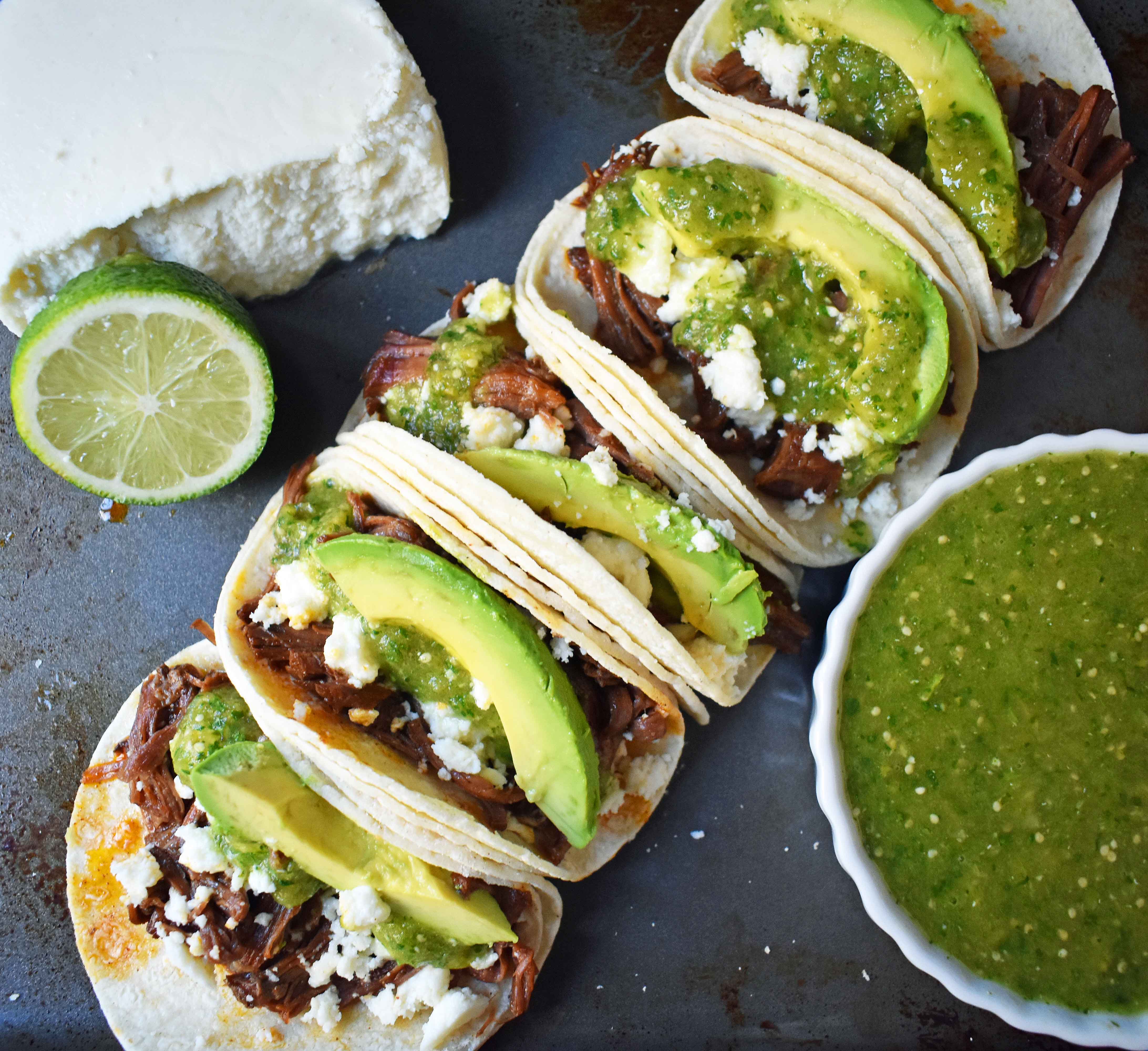 Slow Cooker Beef Barbacoa Tacos with Tomatillo Salsa – slow cooker spiced beef topped with homemade tomatillo salsa, queso fresco, and fresh avocado slices.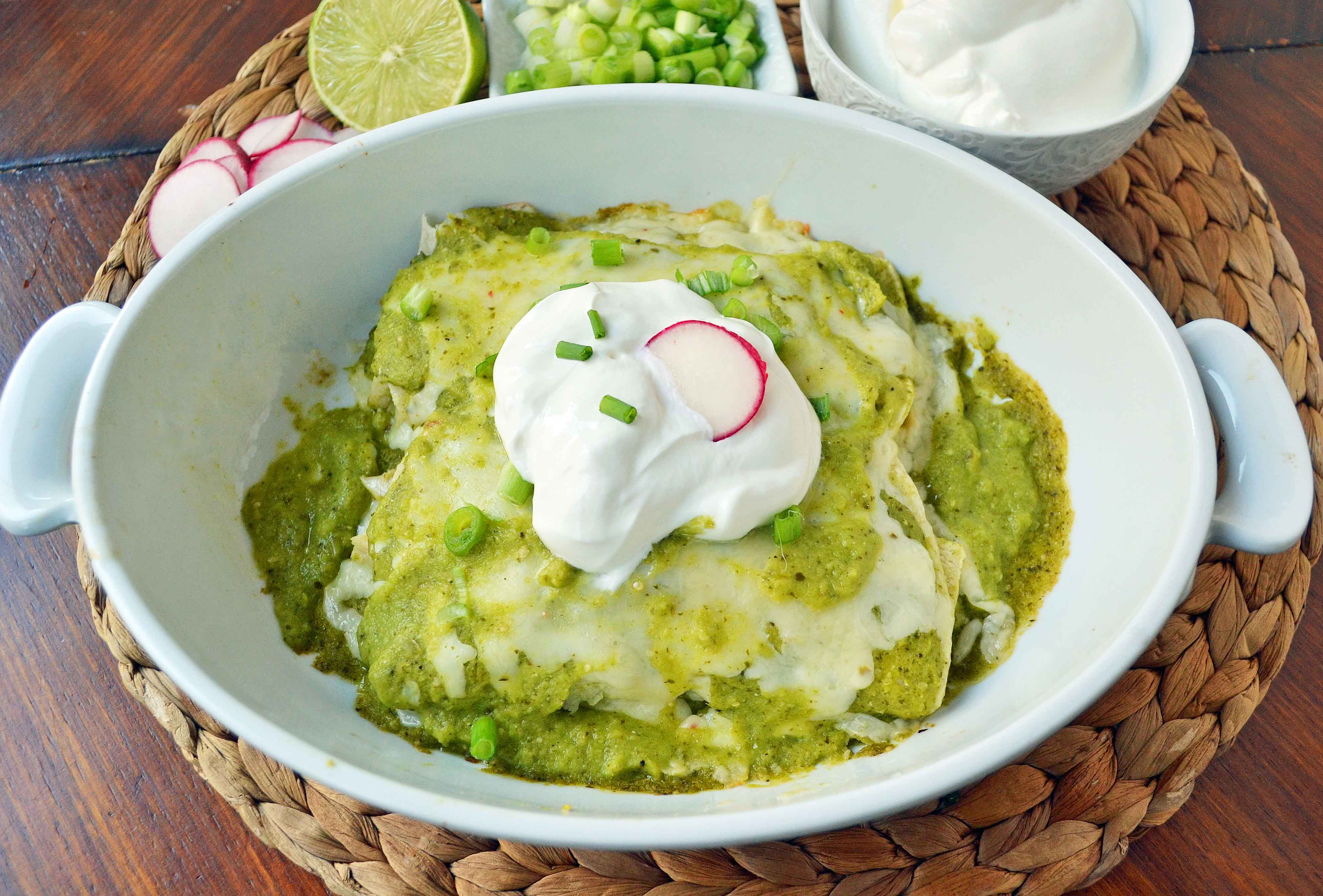 2. Chicken Enchiladas Verdes — authentic chicken enchiladas made with tender chicken, homemade tomatillo verde enchilada sauce, and topped with creamy pepper jack cheese.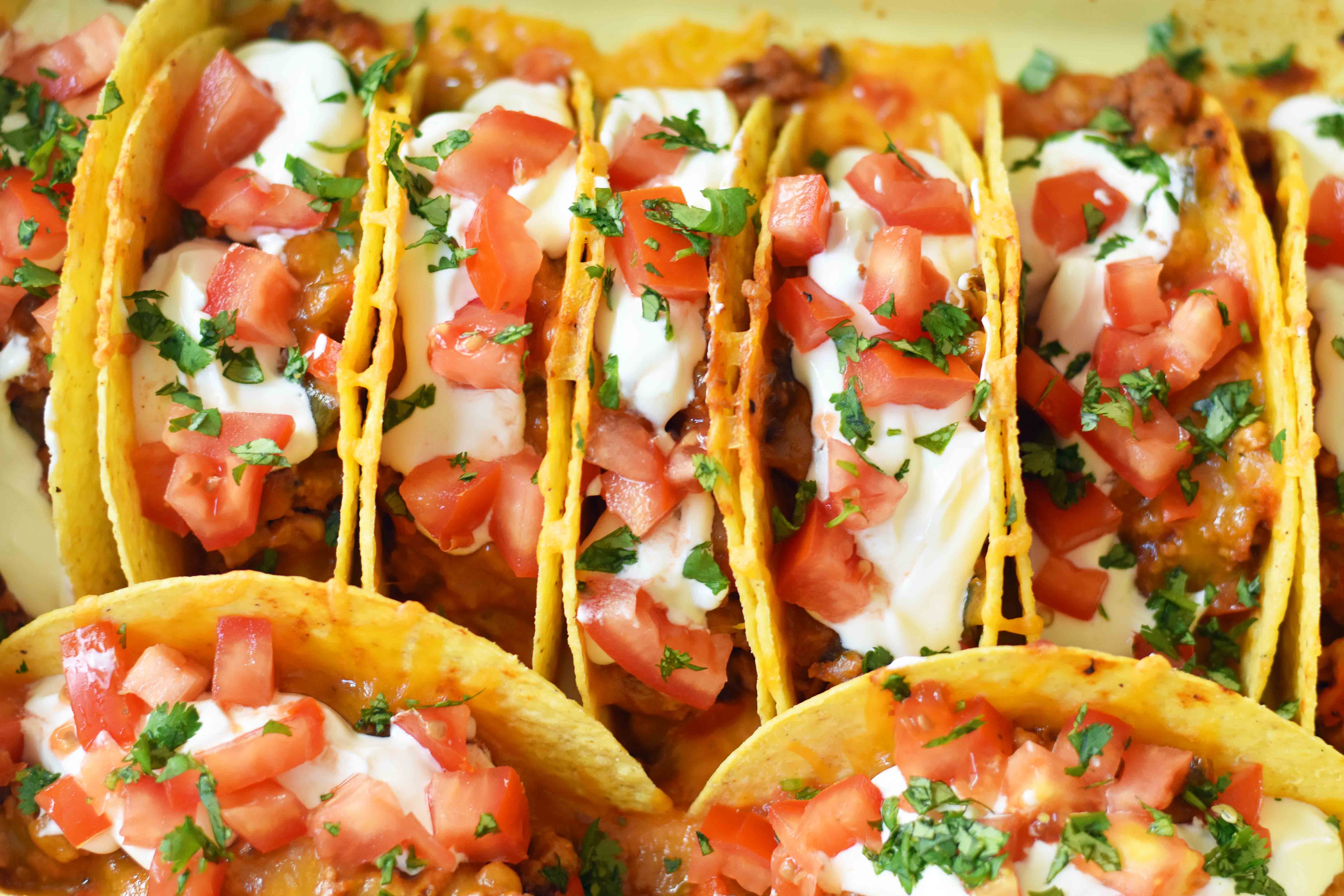 3.  Easy Oven Baked Beef Tacos — the easiest way to feed a crowd! Baked Beef Tacos are full of Mexican spiced seasoned beef baked with cheeses in a crispy shell.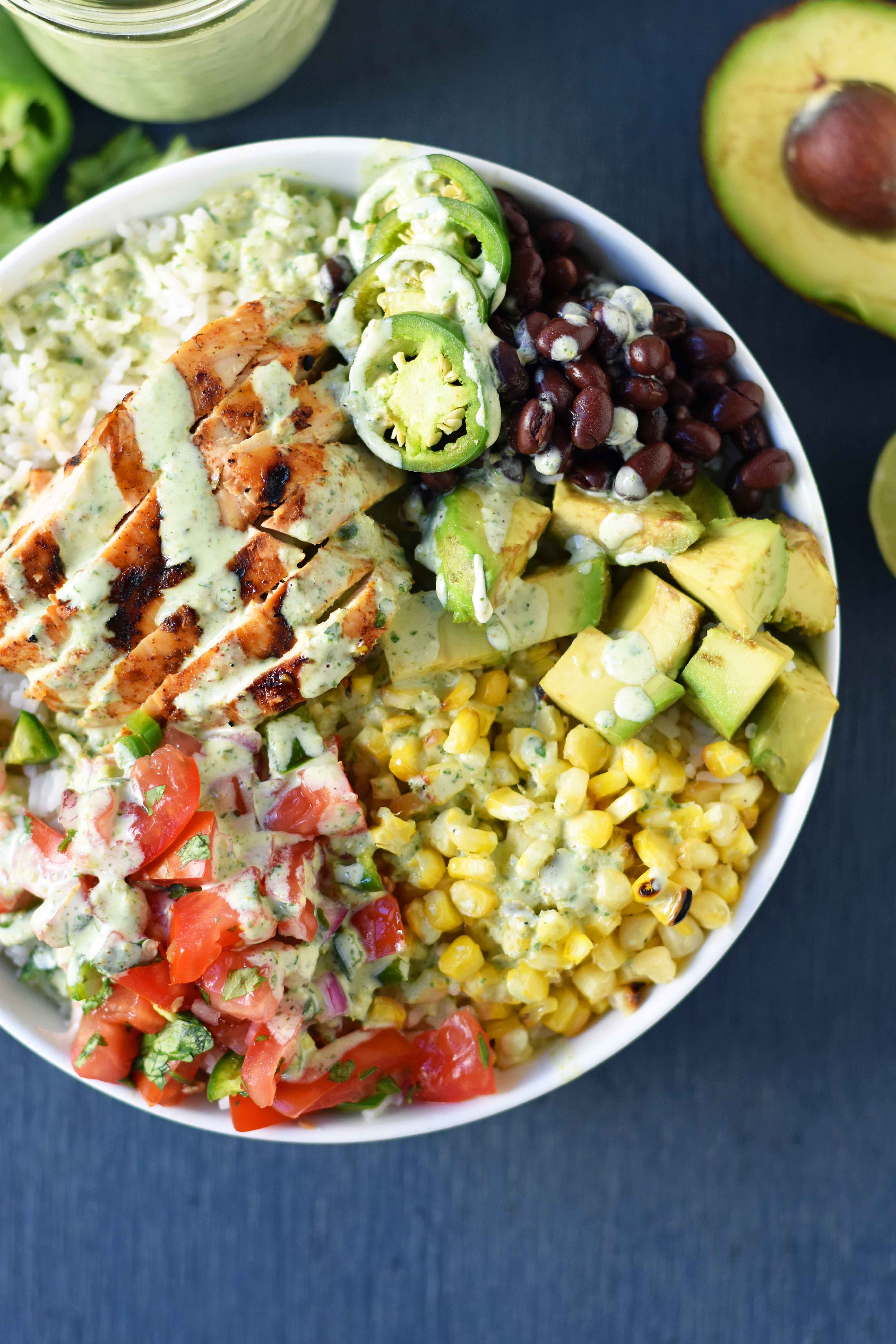 4.  Grilled Chicken Burrito Bowls –– Grilled chicken, rice, beans, corn, pico de gallo, and a creamy cilantro ranch dressing. The perfect Mexican bowl!
5. Grilled Chicken Tacos with Roasted Poblano Crema — Grilled Chicken Tacos in corn tortillas with queso fresco cheese, avocado, and a roasted poblano crema.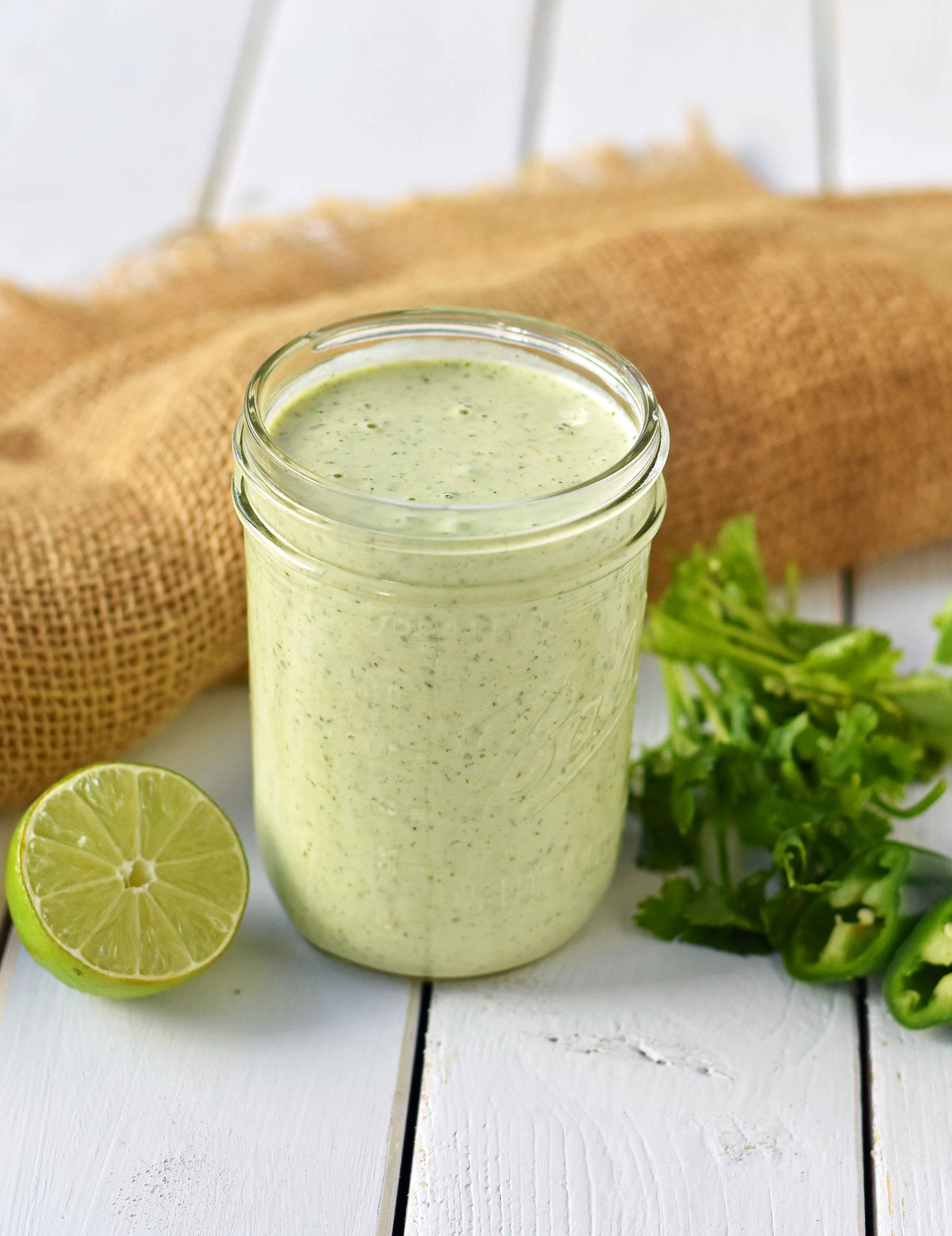 6. Chuy's Famous Creamy Jalapeno Cilantro Dip or Dressing — A favorite dip in Texas and the locals can agree that everything is better with this creamy jalapeno dip!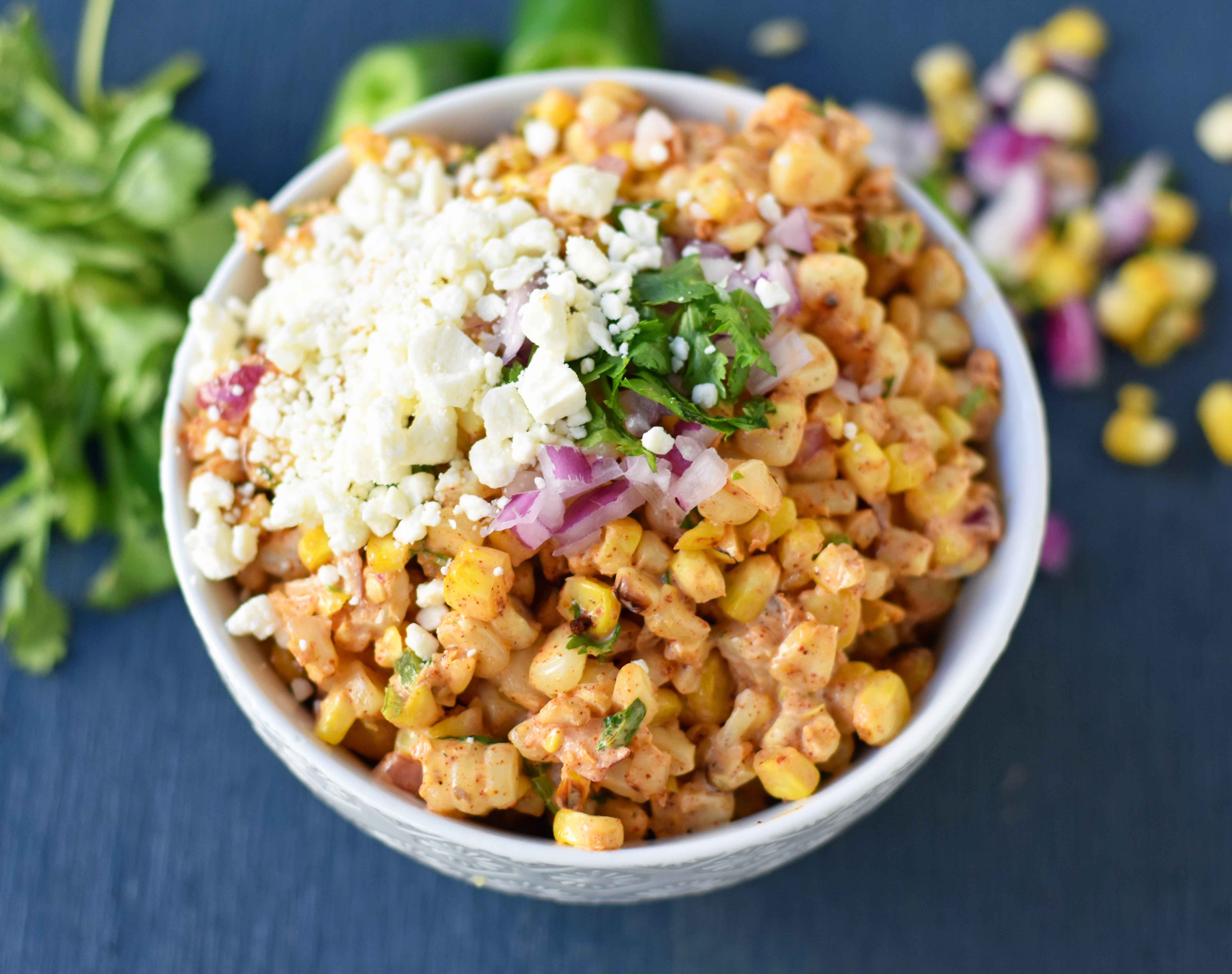 7.  Mexican Street Corn Salad — Corn, cotija cheese, lime, red onion, cilantro, Mexican spices, and a touch of mayo make this the perfect Mexican side dish.
8. Best Ever Homemade Guacamole and Chips  — how to make authentic homemade guacamole with the freshest ingredients and crispy tortilla strips made from scratch.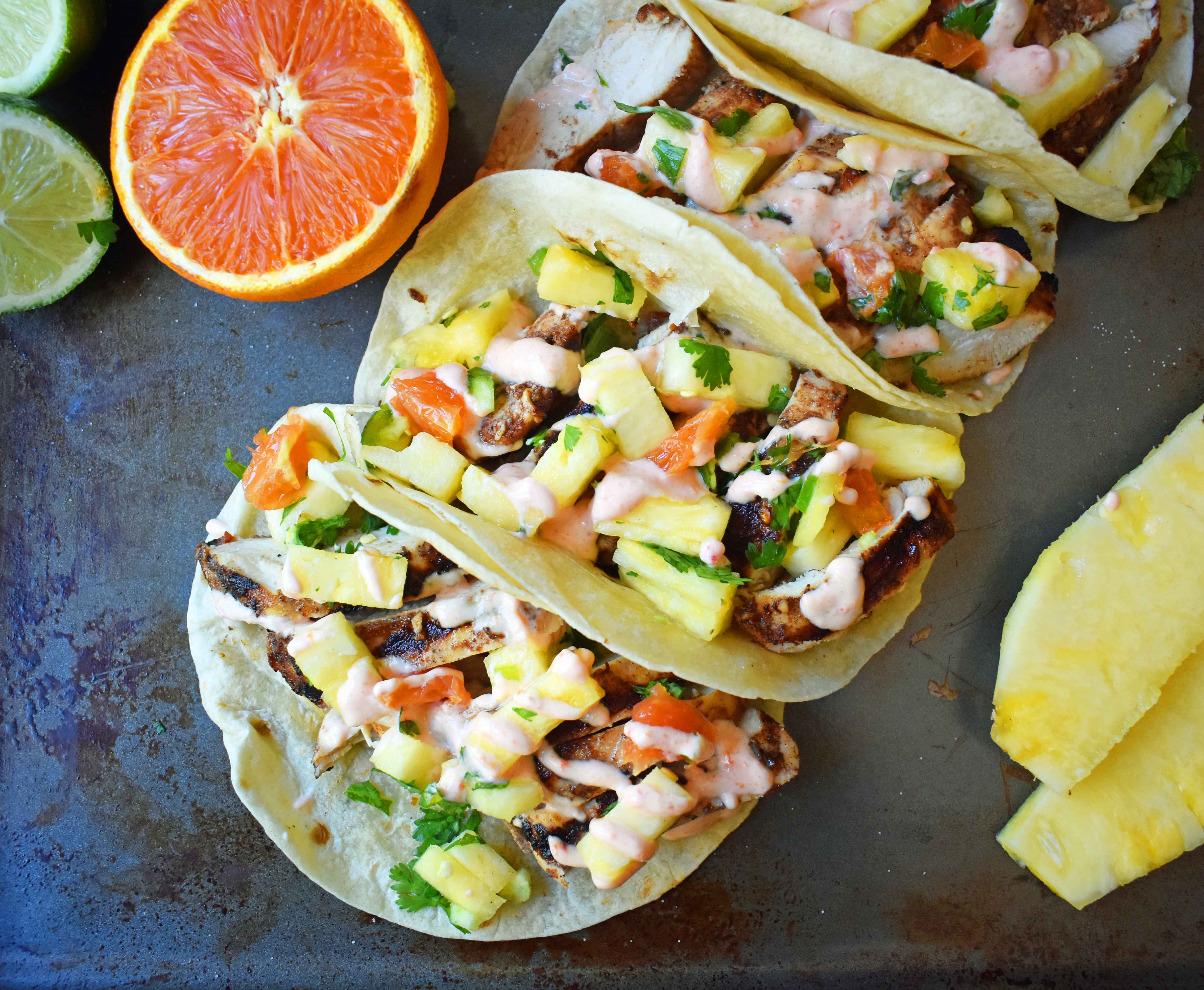 9. Jamaican Jerk Chicken Tacos with Pineapple Salsa — Caribbean spiced grilled chicken with sweet pineapple orange salsa and spicy cream.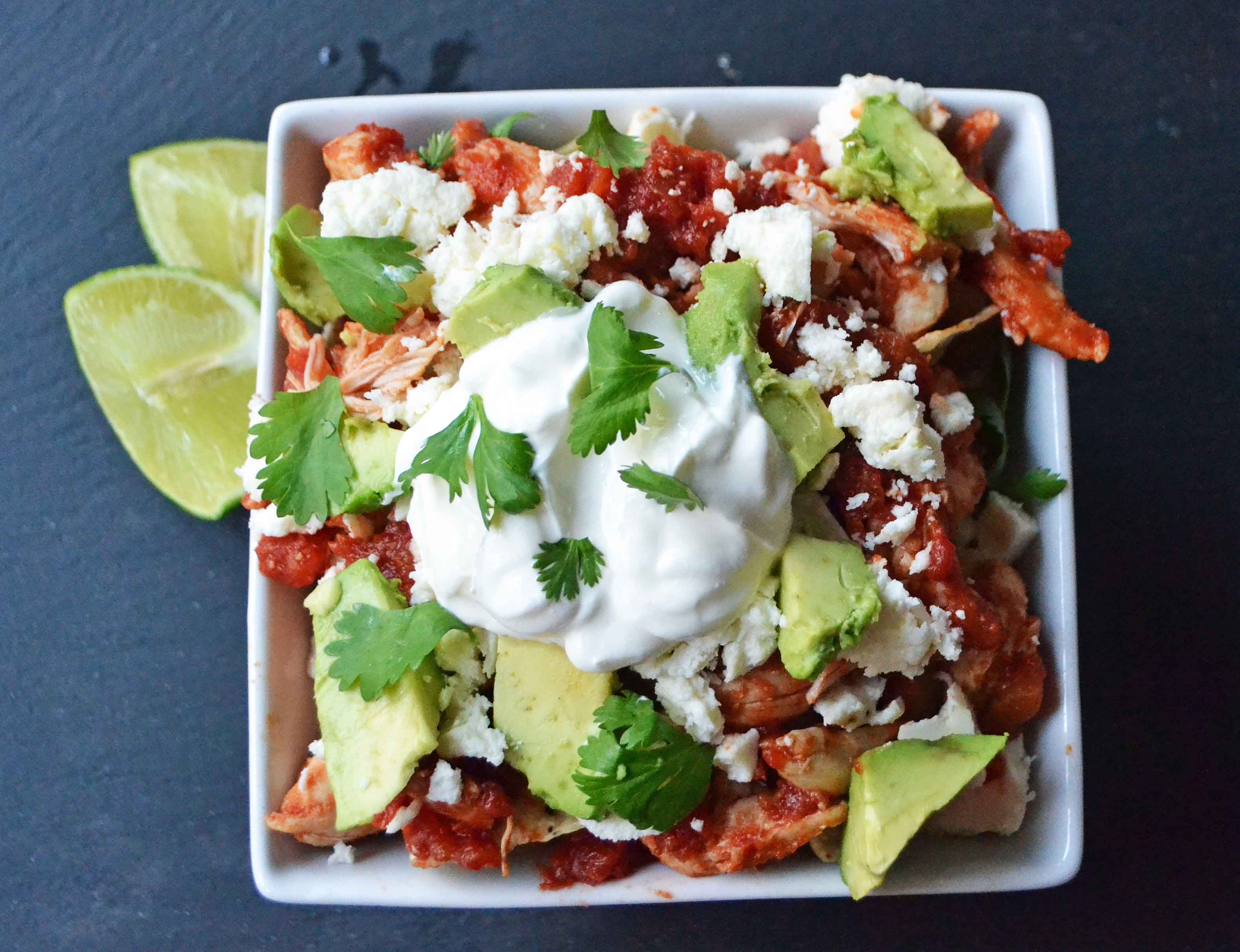 10. Easy Chicken Chilaquiles — simple, one-skillet chicken chilaquiles simmered in tomato chipotle sauce and topped with tortilla chips, cotija cheese, avocado, cilantro, and Mexican crema.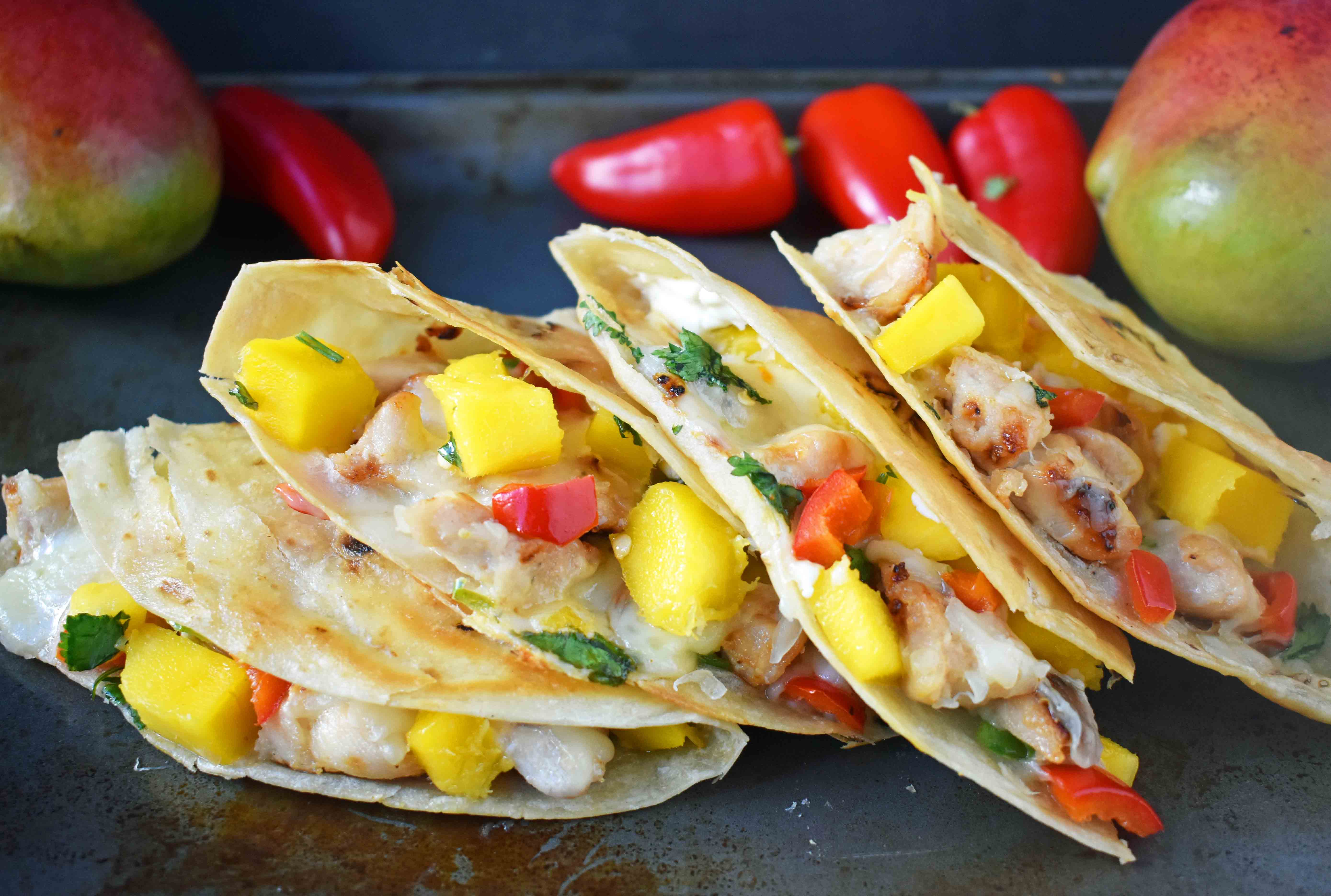 11. Chicken Mango Quesadilla — Honey Lime Chicken with a mango salsa, jalapeno cream cheese, melted Mexican cheeses, all in a buttery flour tortilla.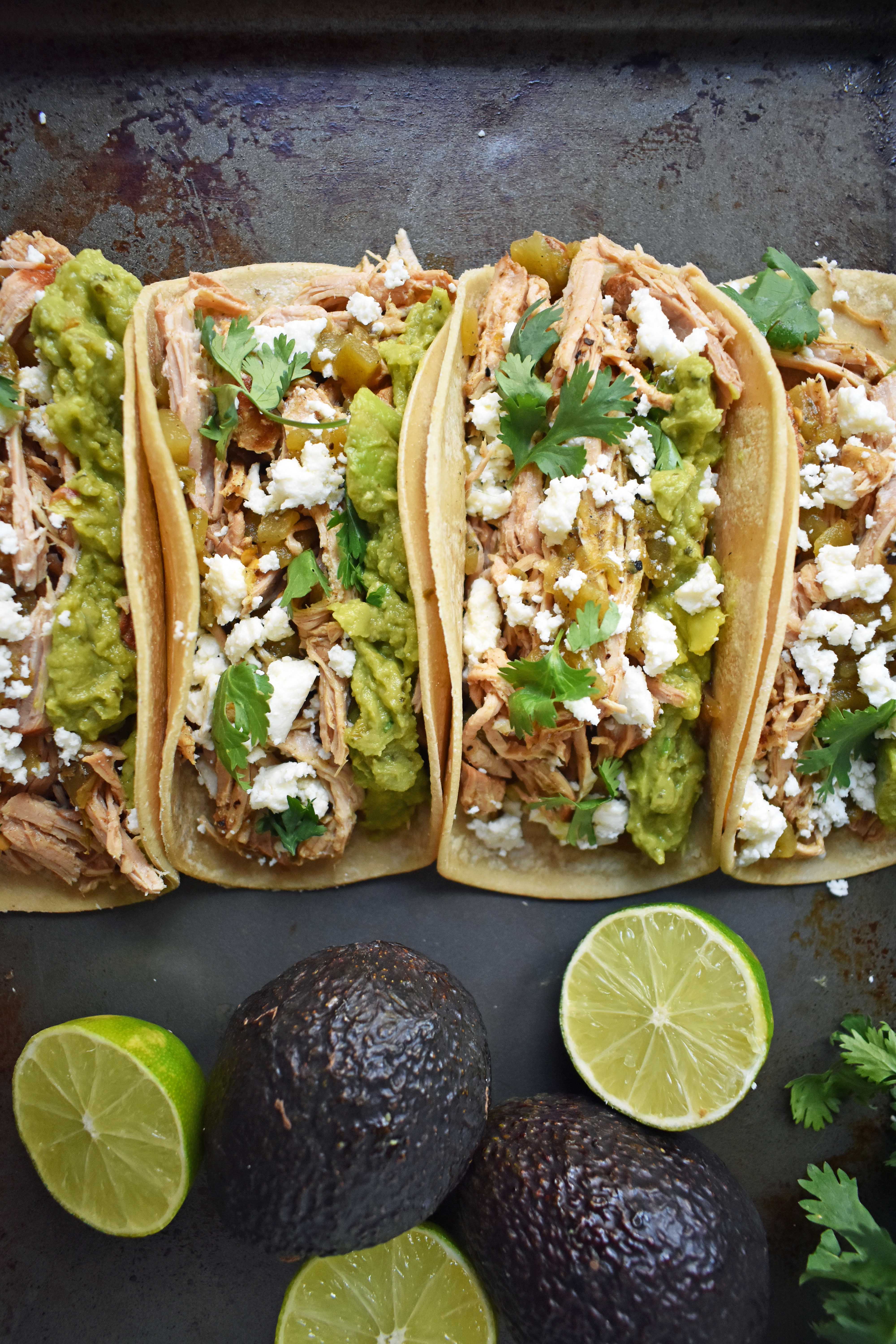 12. Green Chile Pork Carnitas Tacos — tender, slow-cooked green chili pork carnitas topped with Mexican cheeses, all wrapped in warm corn tortillas.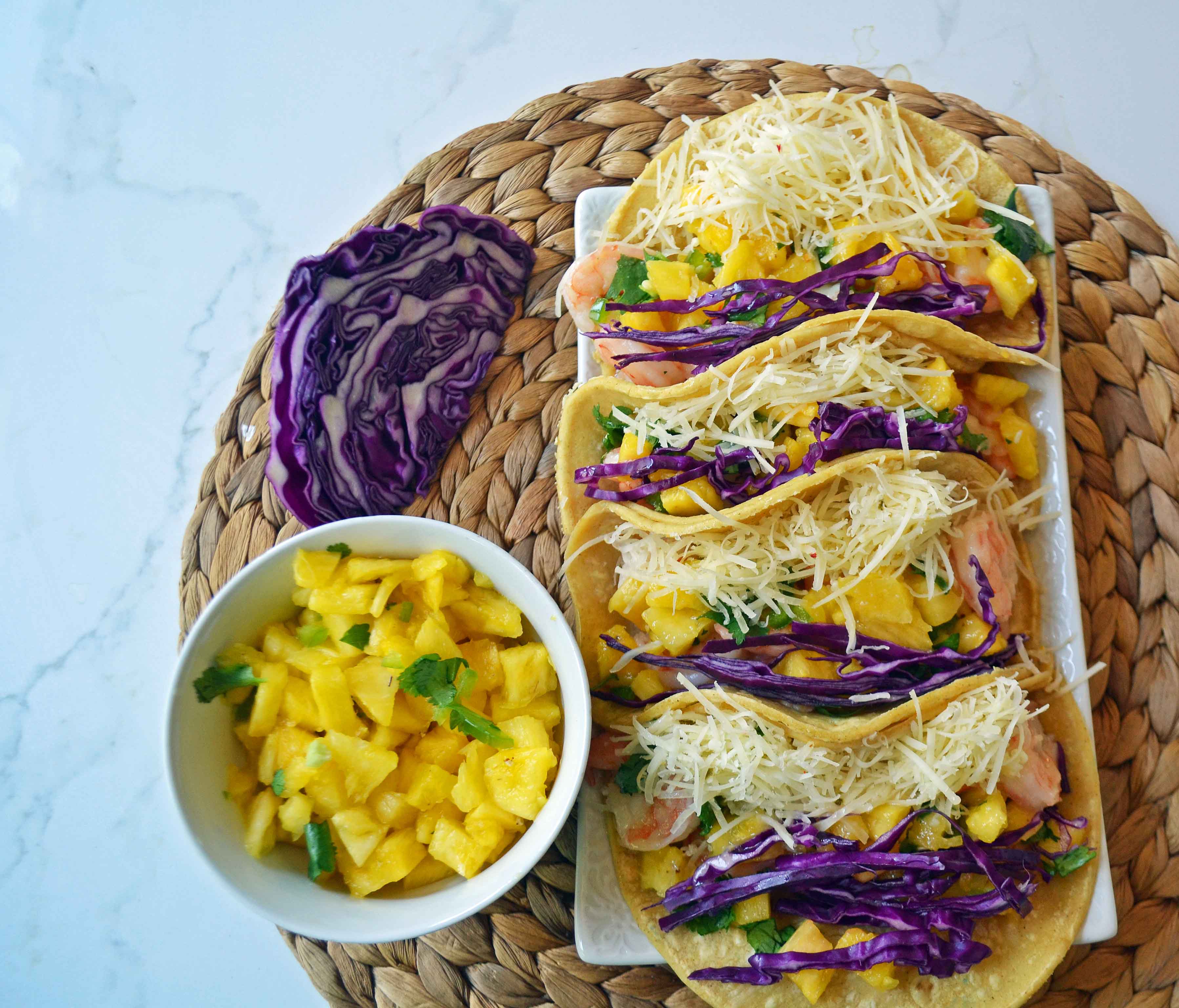 13. Honey Lime Shrimp Tacos with Pineapple Salsa — honey butter glazed shrimp topped with purple cabbage and sweet pineapple salsa in corn tortillas.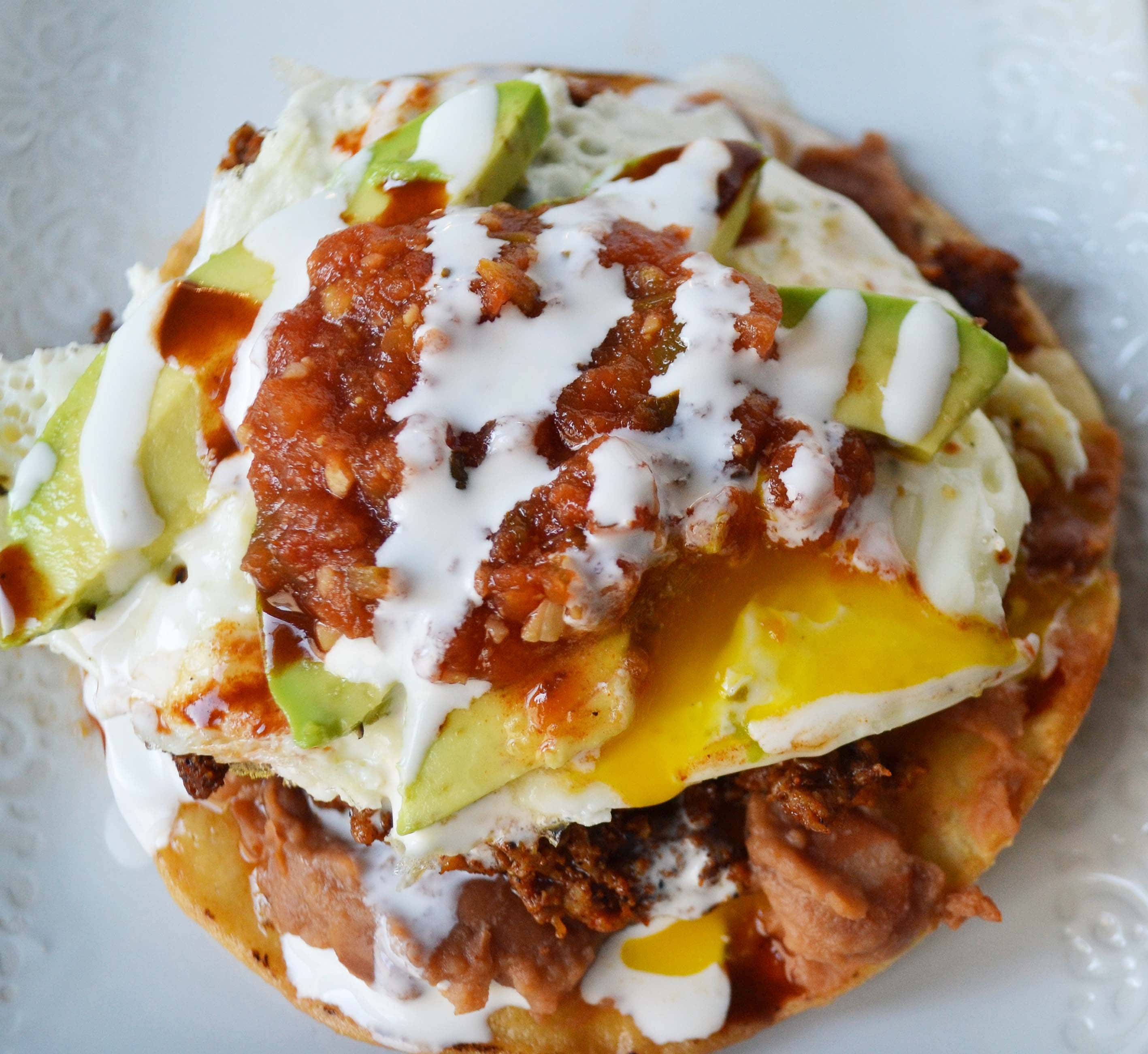 14. Chorizo Huevos Rancheros Tostadas — crispy tostada shells topped with spicy chorizo, refried beans, eggs, fresh avocado, salsa, and mexican crema.
15.  Homemade Restaurant Style Salsa — fresh roma tomatoes, spicy hot sauce, fresh cilantro, green onions, and jalapenos.
16. Red Chile Chicken and Cheese Enchiladas — tender Mexican spiced chicken in a homemade enchilada sauce with Mexican cheeses rolled into corn tortillas and baked.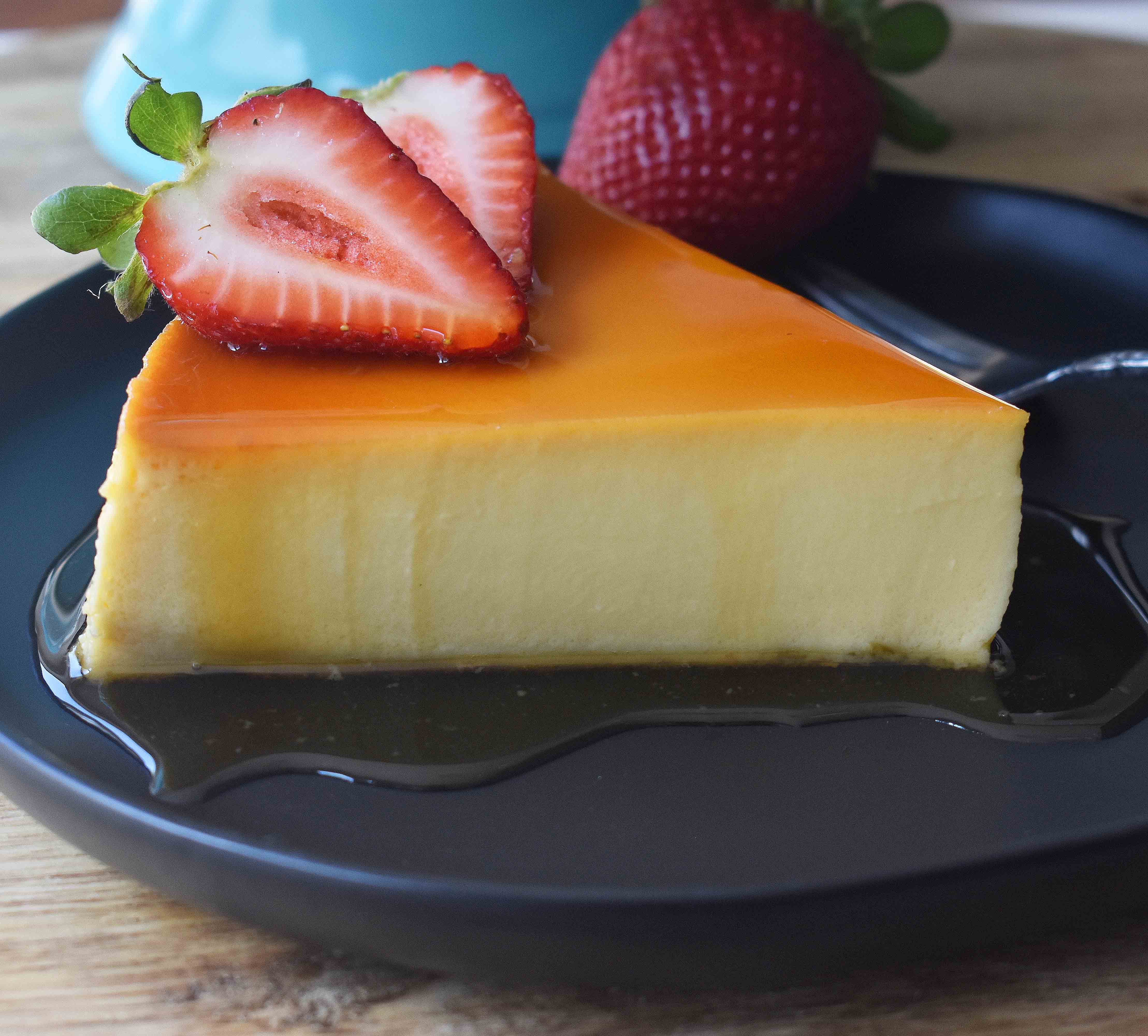 17. Creamy Caramel Flan — a rich, sweet custard baked with caramelized sugar.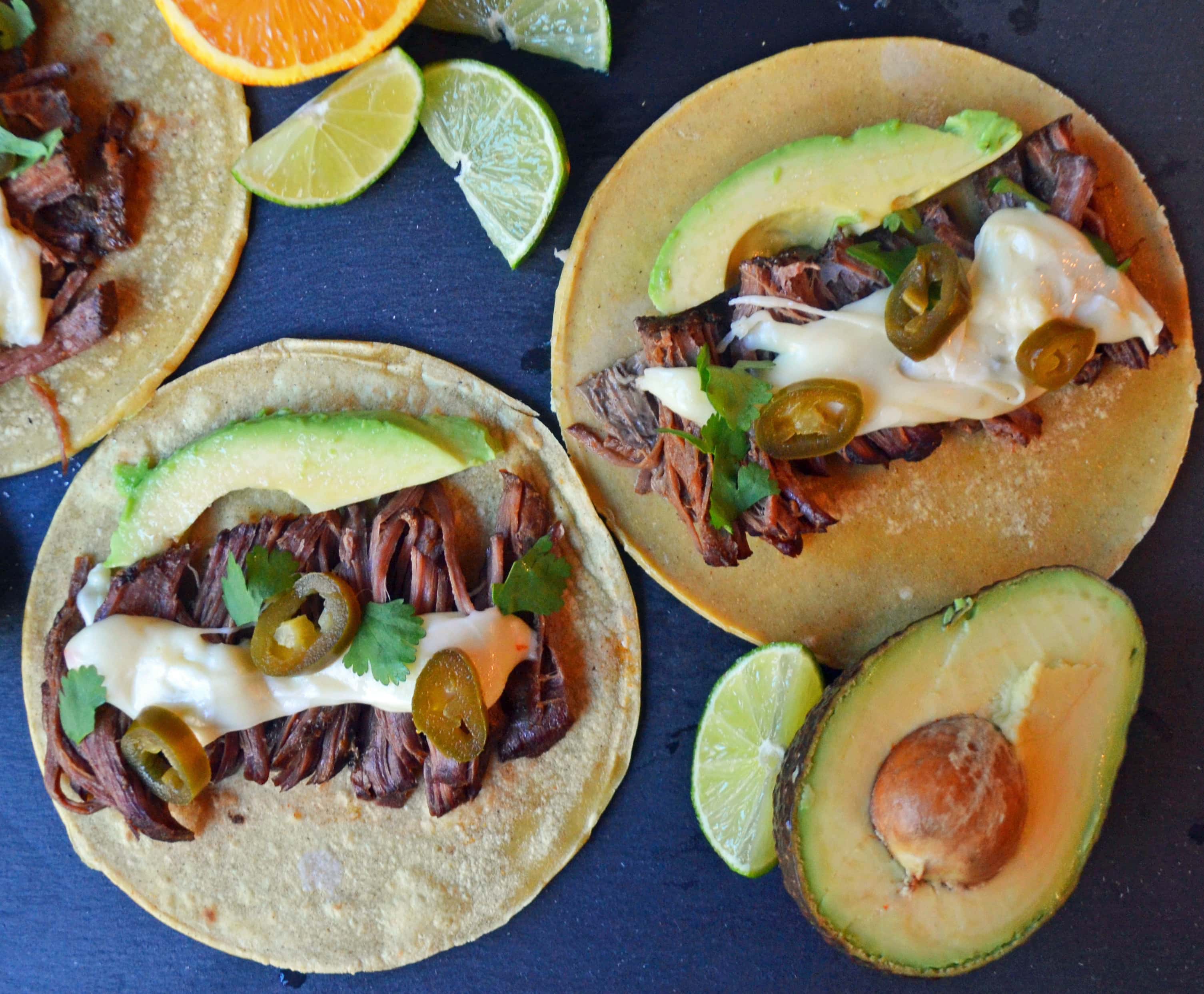 19.  Beef Barbacoa Tacos with Pepper Jack Queso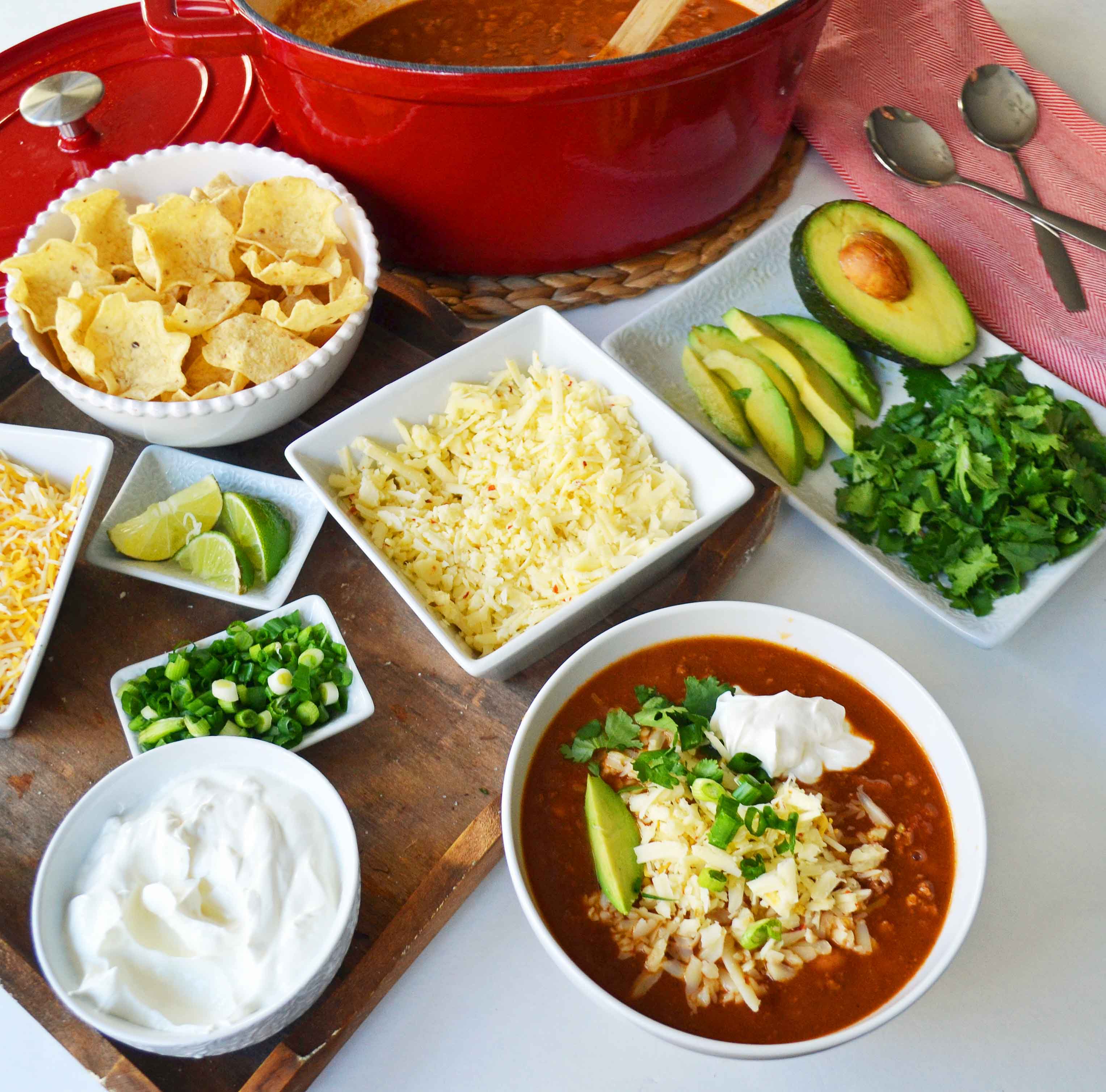 20. Texas Sized Chili Bar — Two secret ingredients set this Mexican chili apart from the rest.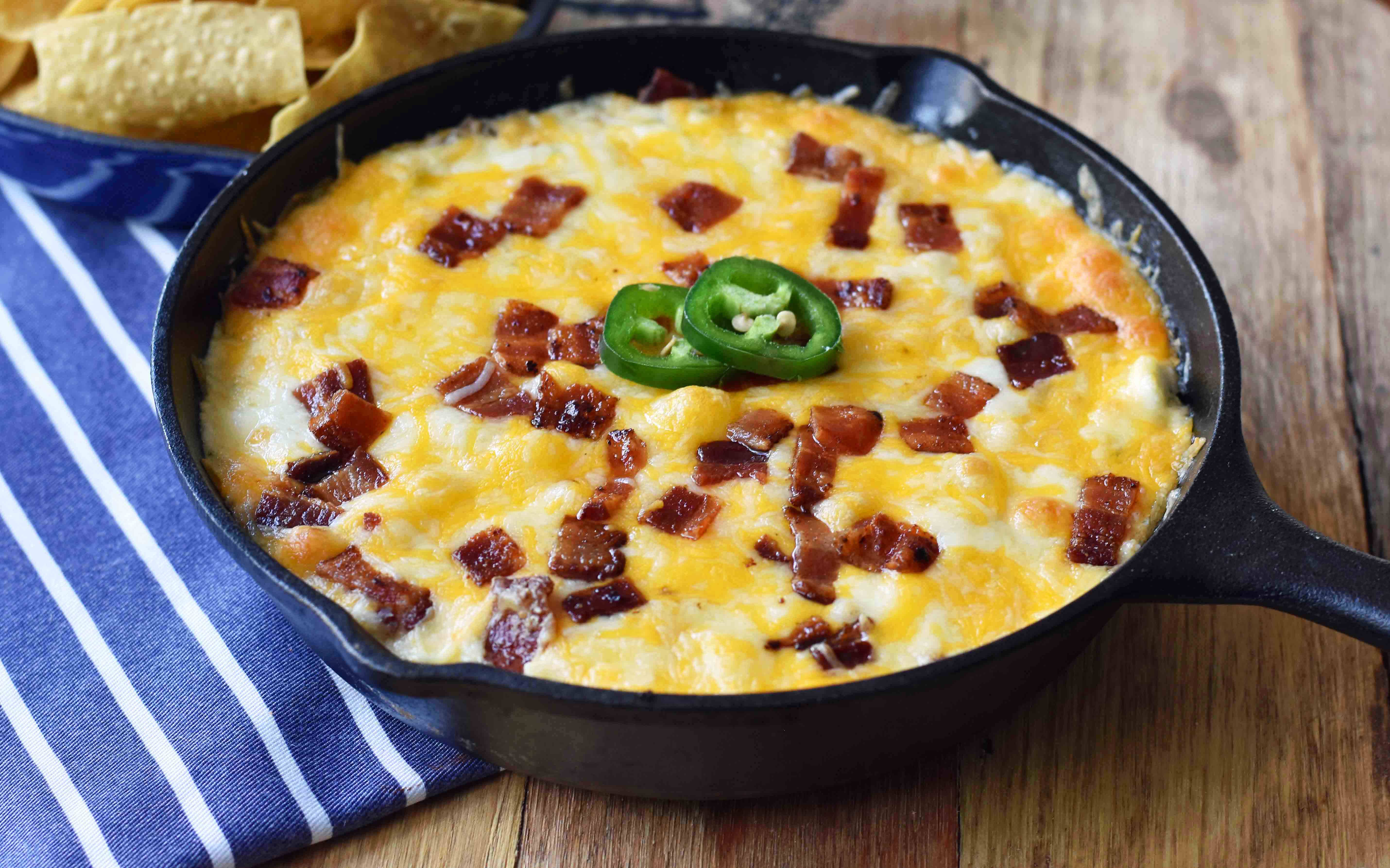 21. Jalapeno Popper Dip — Creamy, cheesy, and spicy dip with cream cheese, sour cream, jalapenos, two types of Mexican cheeses, and crispy bacon. A hot dip that is always popular!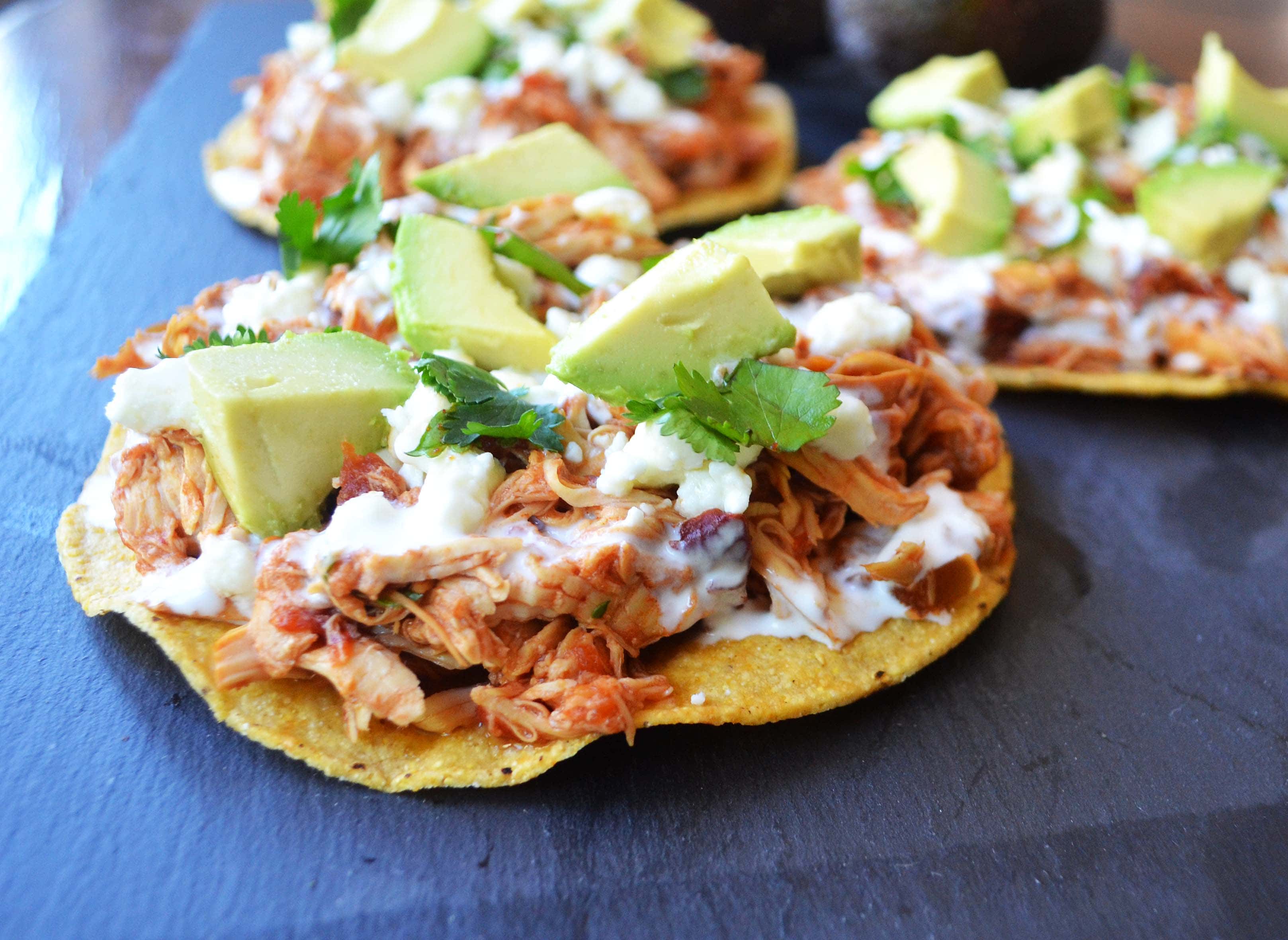 Slow Cooker Chicken Tinga Tostadas — the most simple recipe made with very few ingredients in a slow cooker. Topped with fresh avocado, cilantro, and mexican crema.
Ultimate Spicy Beef Nachos — no regular nachos here! Spicy ground beef seasoned to perfection and topped with Mexican cheeses, homemade salsa, fresh jalapenos, and sour cream.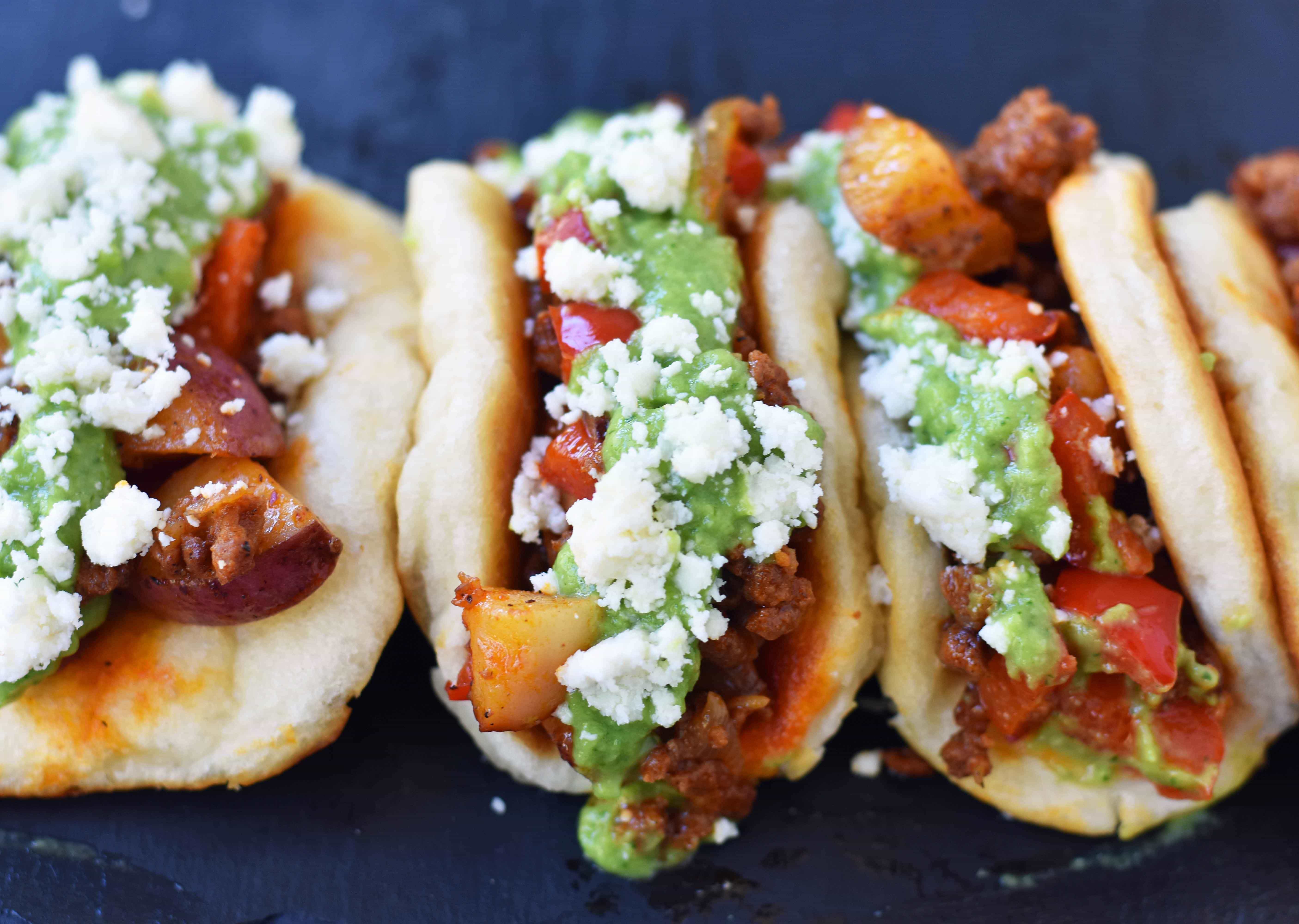 Chorizo Potato Puffy Tacos — spicy chorizo and seasoned potatoes in a puffy shell with a creamy avocado cream.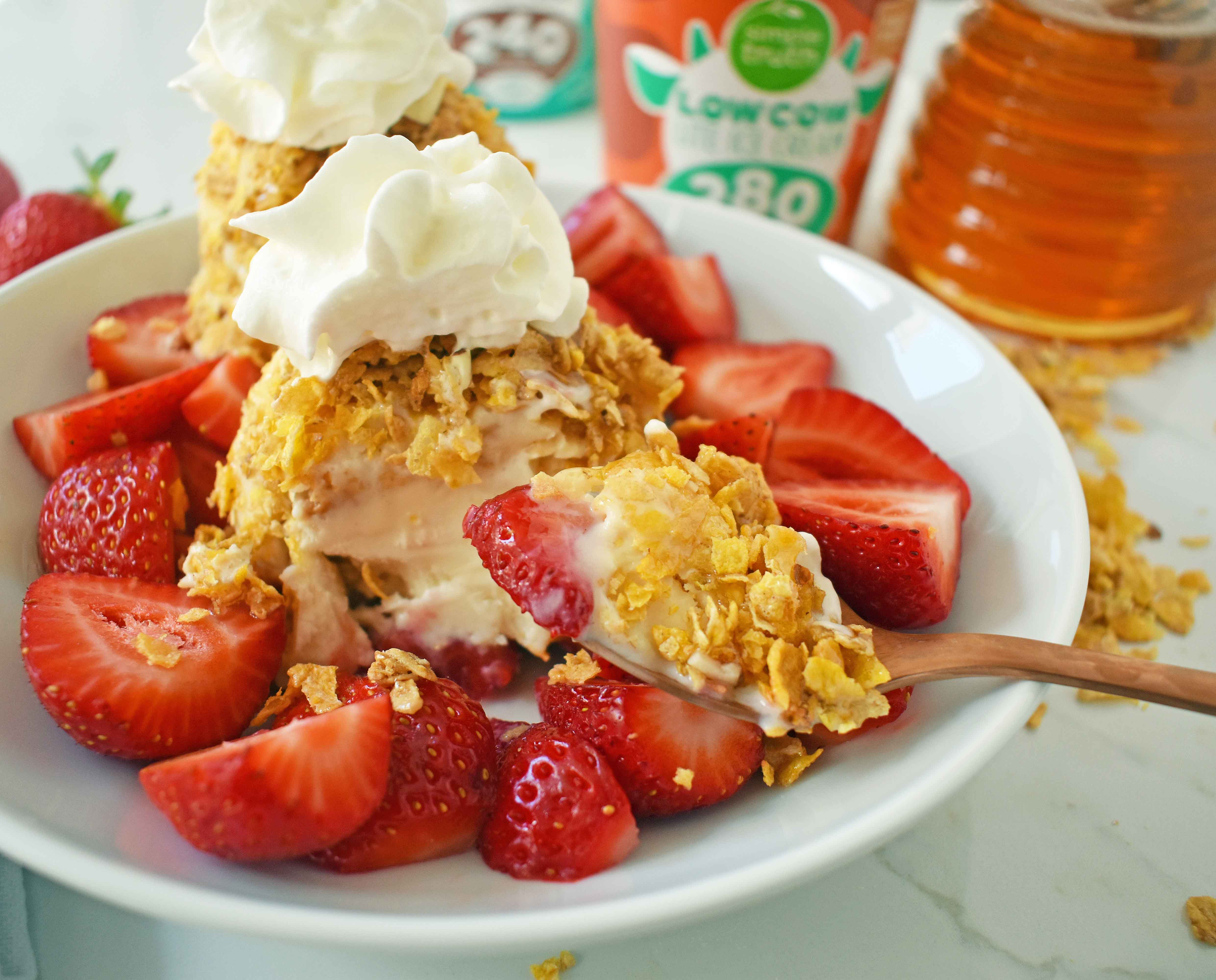 Lowfat Unfried Protein Ice Cream Balls — low-fat caramel ice cream dipped into Honey Bunches of Oats cereal and drizzled with caramel, whipped cream, and topped with fresh strawberries.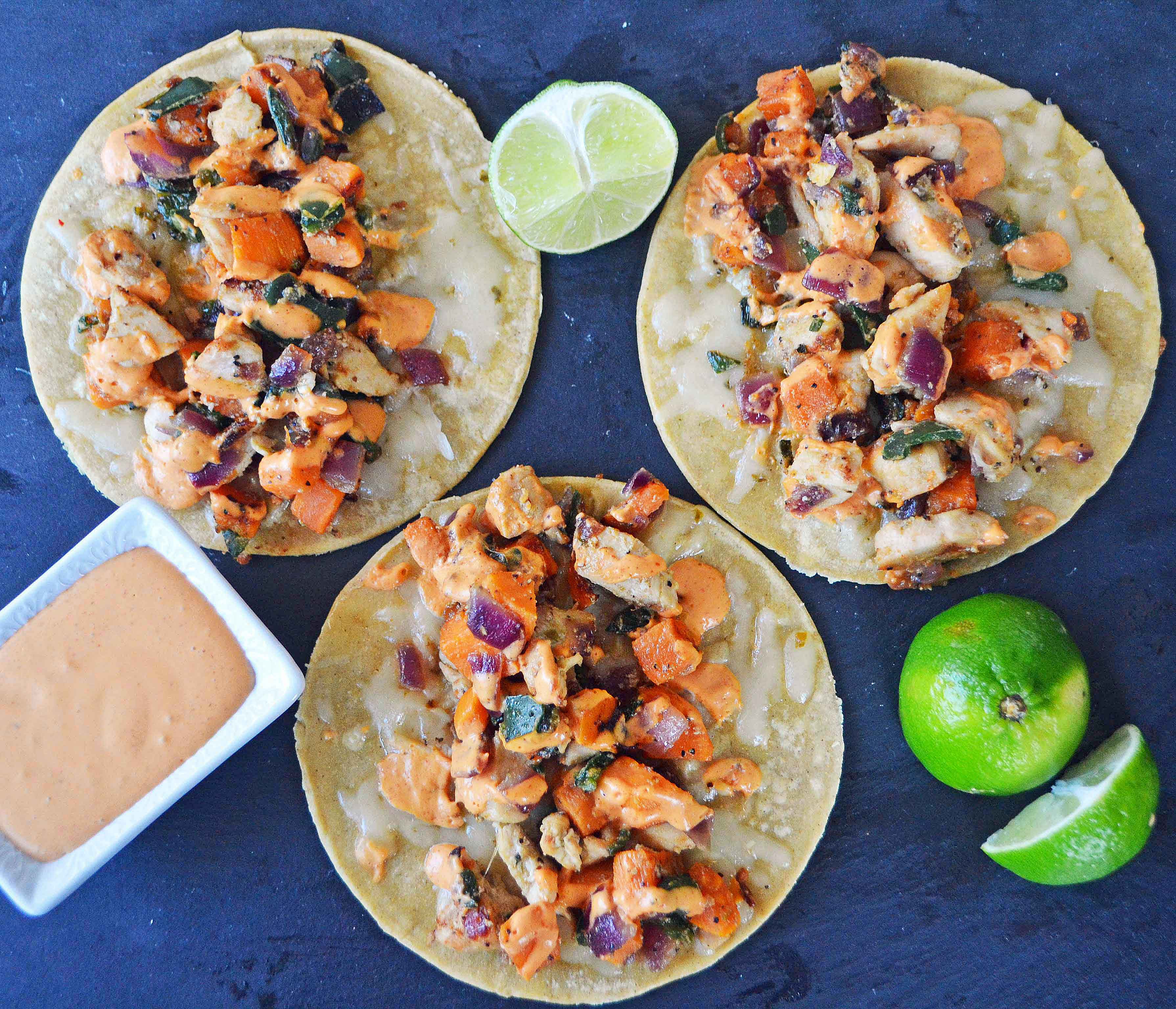 Chicken Poblano Sweet Potato Tacos — chicken, poblano pepper, red onion, and sweet potatoes sauteed until nice and soft.  Topped with chipotle cream and cheese.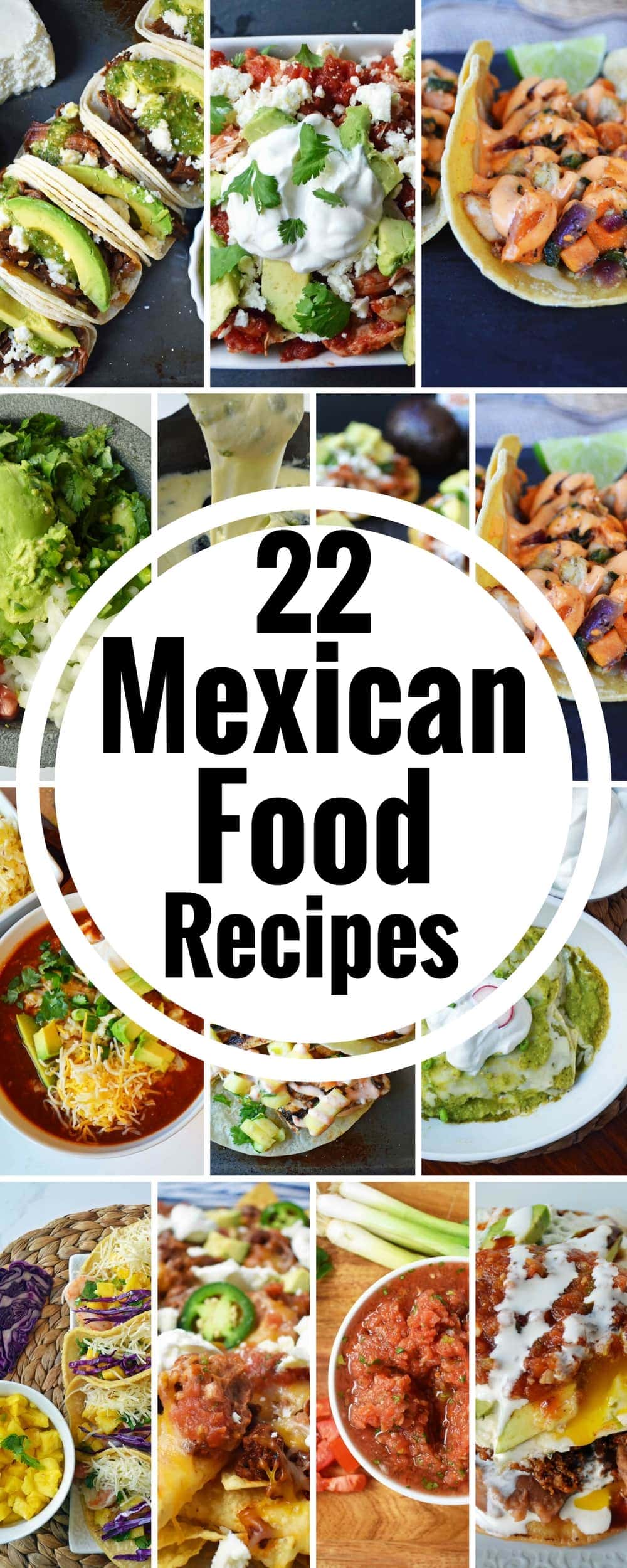 Hope you love this roundup of 22 Cinco de Mayo Mexican Food Recipes.  Tell me your favorites and if you have tried any of these tried and true Mexican recipes. You can find me on Instagram at @modern_honey.  I would love to connect with you!