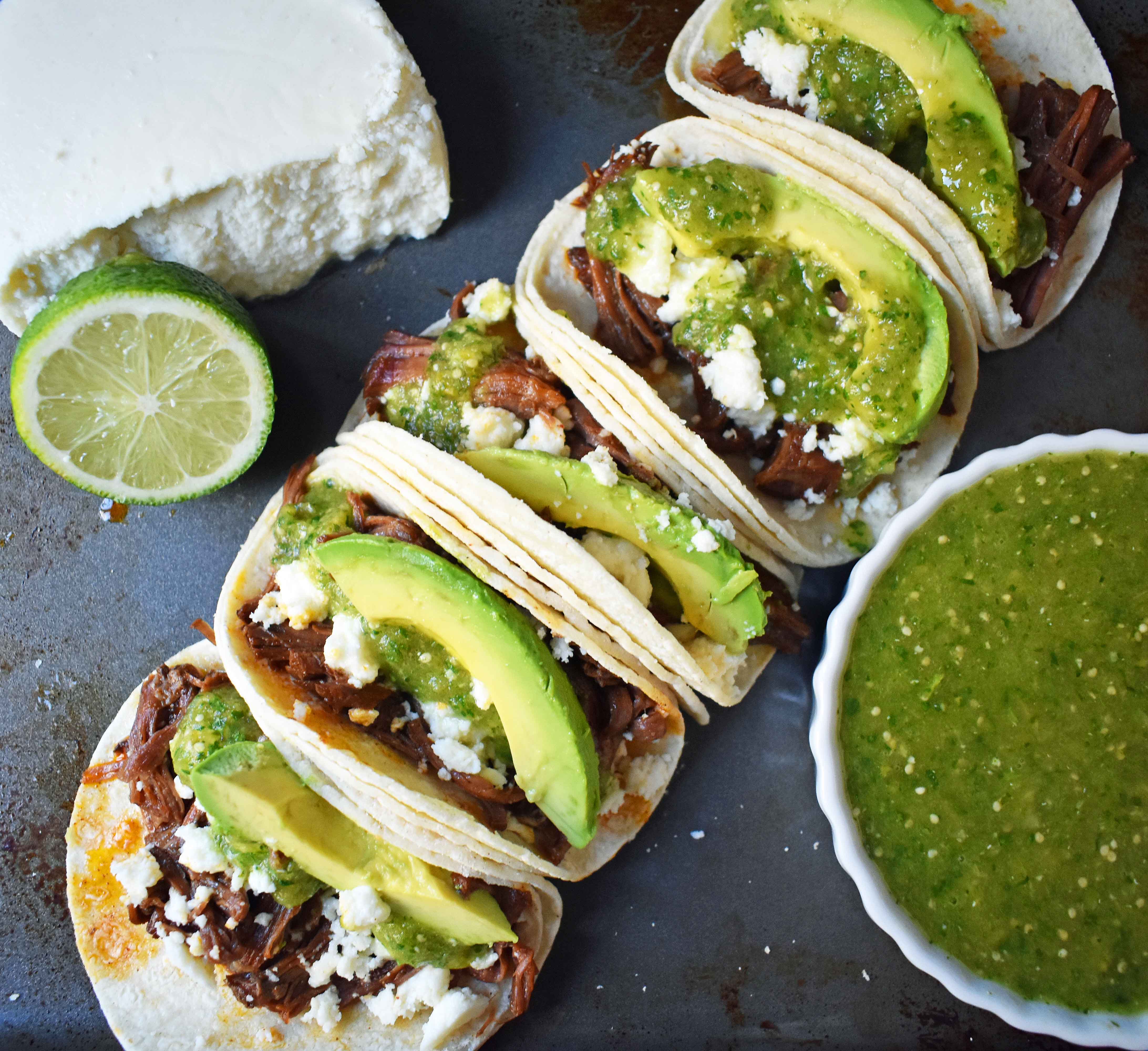 Happy Taco Tuesday! It's not only Taco Tuesday but we are in the middle of Cinco de Mayo week which is a big deal in our household. I will be out of town this Friday at a Food Conference so I have been feeding my kids Mexican food all week long and they are LOVING it.
Slow cookers (aka crockpots) are a genius invention because of their ability to make meats tender and literally fall apart. Plus there is almost zero work involved so that is a win-win! These Beef Barbacoa Tacos with Tomatillo Salsa are unbelievably flavor and are super simple to make. They are always a crowd favorite!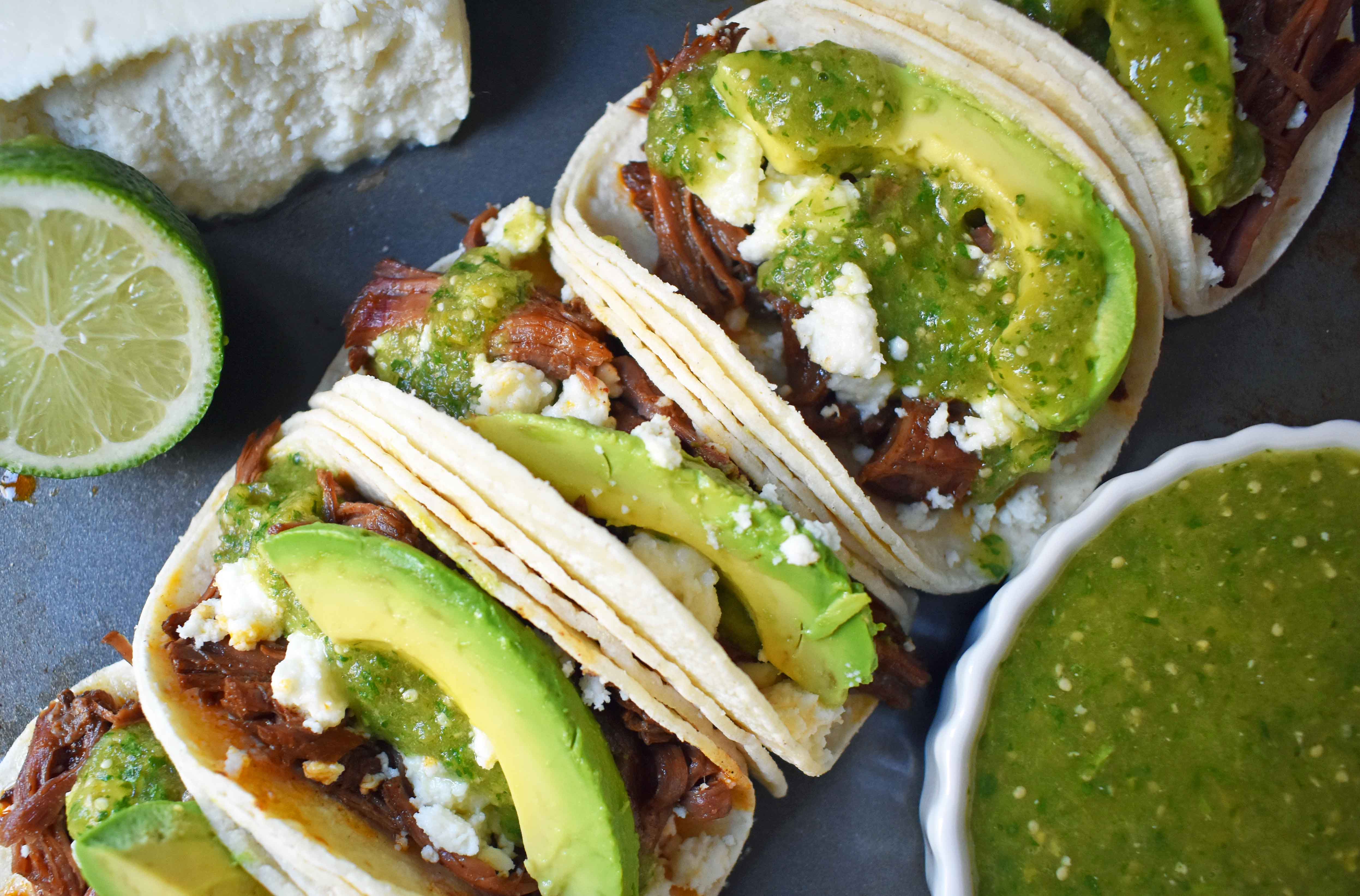 The beef is slowly cooked in a slow cooker or Insta Pot. The key is to flavor it with onions, chipotle chilies, chili powder, cumin, and beef broth. Chipotle Chilies in Adobo Sauce can be found in the canned section of the Mexican food aisle. The beef is cooked for 8 hours on low or 5 hours on high or until it is nice and tender.
These Slow Cooker Beef Barbacoa Tacos are topped with queso fresco, which is a mild Mexican crumbly cheese. You can substitute Pepper Jack Cheese as well.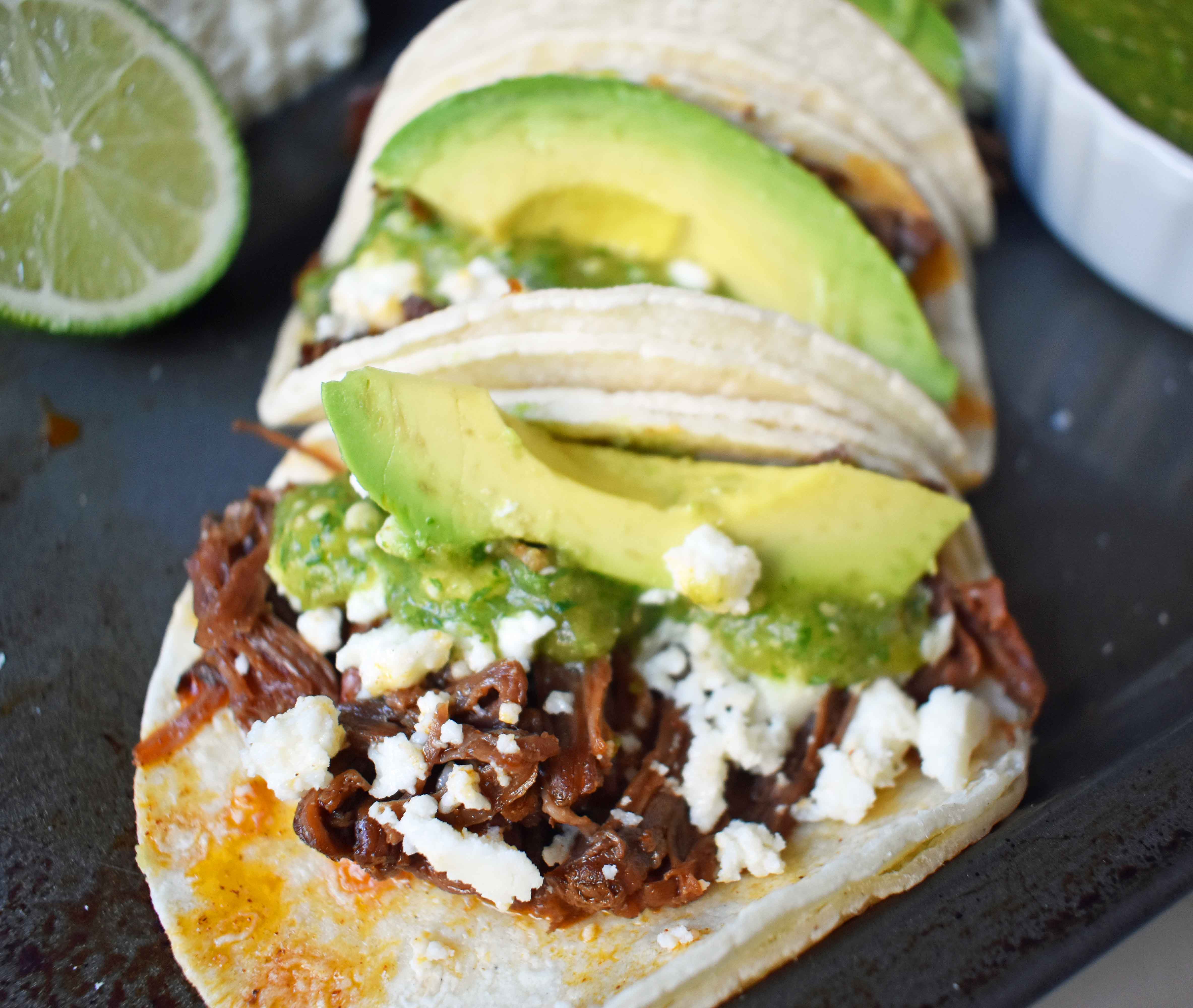 The homemade tomatillo sauce is made with roasted tomatillos. What is a tomatillo? It is a Mexican husk tomato that is green and has a slightly citrus flavor. We add in some vibrant cilantro for freshness, jalapeno for some subtle heat, and sugar to offset the acidity of the tomatillos. You may add more sugar, depending on preference. We eat tomatillo salsa at a well-known restaurant here in Arizona, Tia Rosa's or Boca Taqueria and they make their green salsa quite sweet so that is what we are used to. Feel free to add more or less depending on your taste.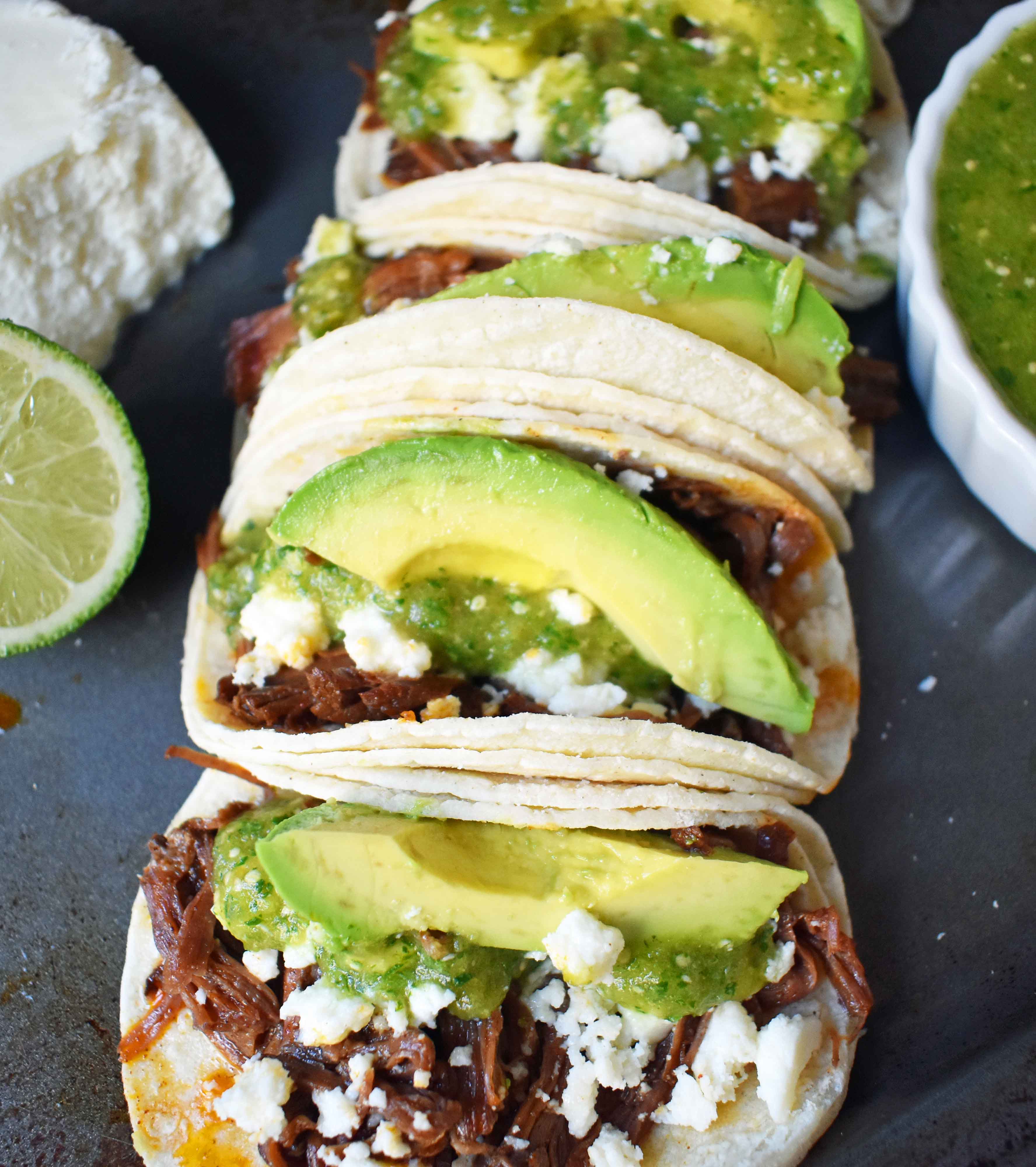 PIN on PINTEREST for LATER: