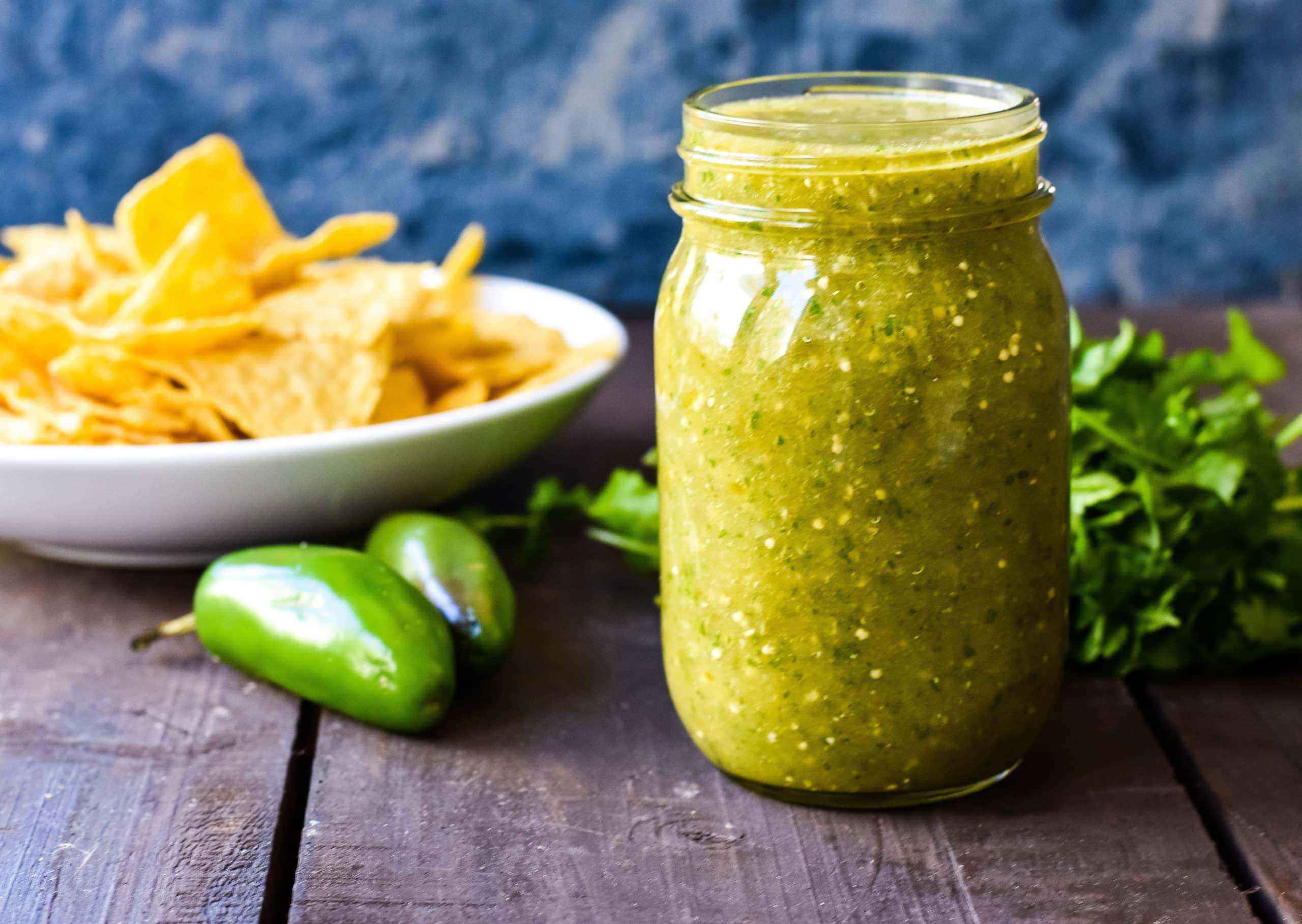 Sweet Salsa Verde (Green Salsa)
The famous sweet and spicy green salsa is always popular with kids and grown-ups alike! How to make the best sweet salsa verde.
If you are looking for a universally loved sweet green salsa, you've come to the right place. My Mom and sister-in-law have been making this salsa verde for years and it is about time I share the recipe with you!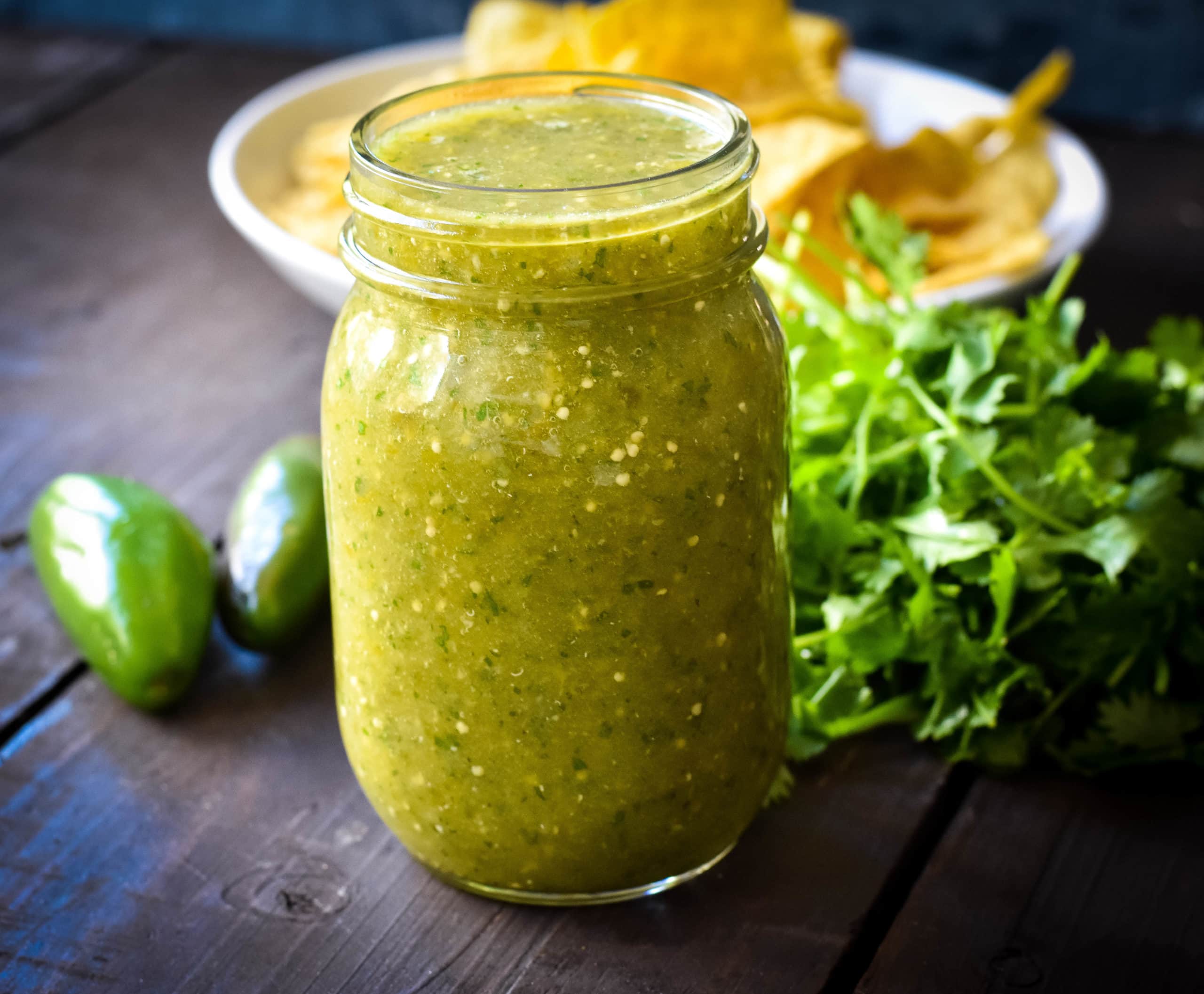 There are a few restaurants here in Arizona that serve a sweet green salsa. You basically want to drink this stuff! People go to the restaurants for the green salsa alone. It is fresh tasting with green tomatillos stealing the show with fresh cilantro and jalapenos and then the sweetness comes in to offset the spiciness.
If you aren't big into spice, this is the recipe for you! Now if you like your salsa more on the spicy side, just add more jalapeno and you will have the perfect sweet and spicy salsa verde.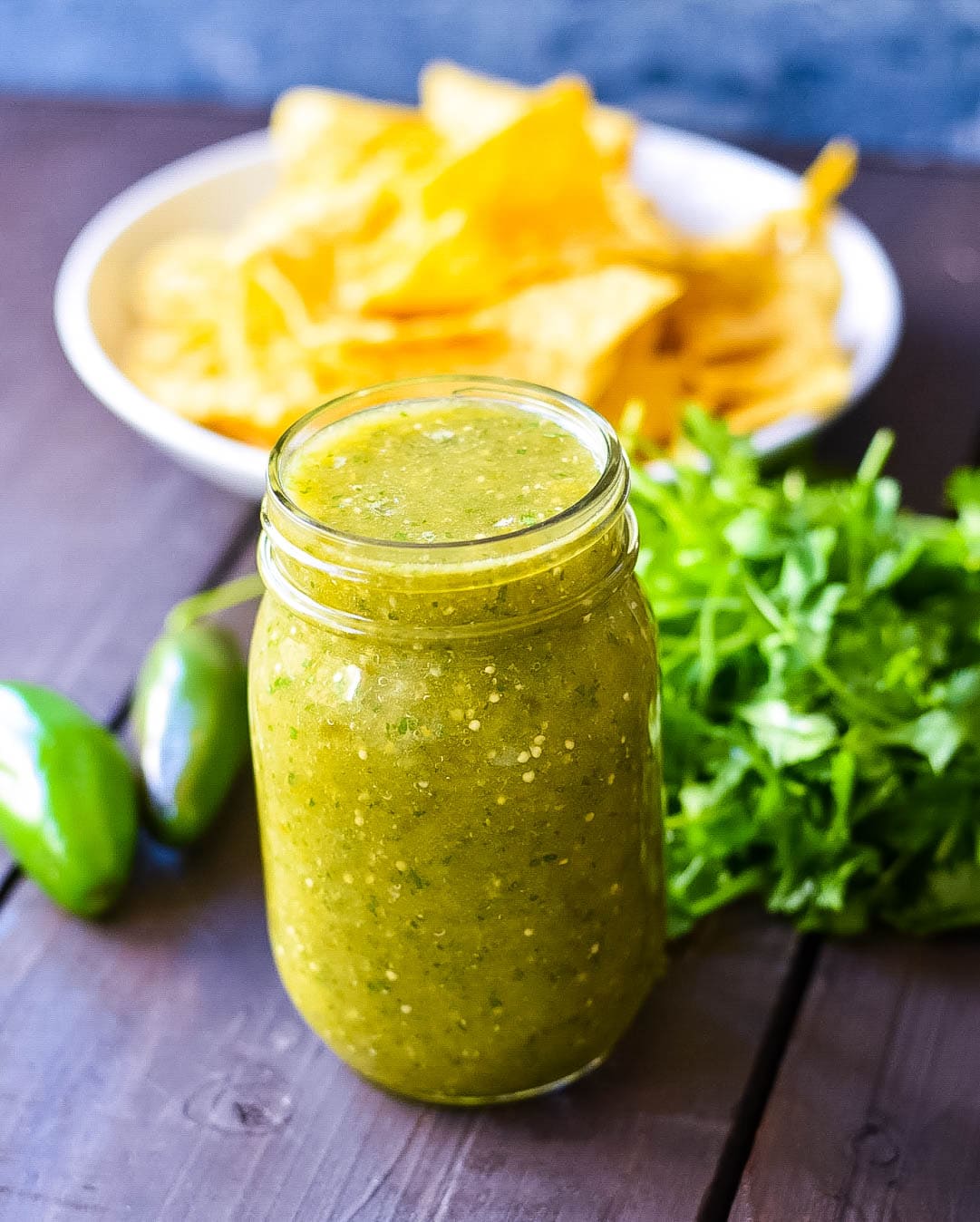 This Sweet Salsa Verde can be made in only two minutes! It is made with canned tomatillos, fresh cilantro, jalapenos, sugar, and garlic salt. You only need 5 ingredients so it is super simple.
All of the ingredients are thrown into a blender or food processor and blend it for about 15 seconds and the salsa is done!
If you want a more mild salsa verde, I would suggest using jarred jalapenos. If you want a spicier salsa verde, use fresh jalapenos (and leave in the seeds and center ribbing for extra spice).
Restaurant-Style Salsa
Authentic Guacamole Recipe