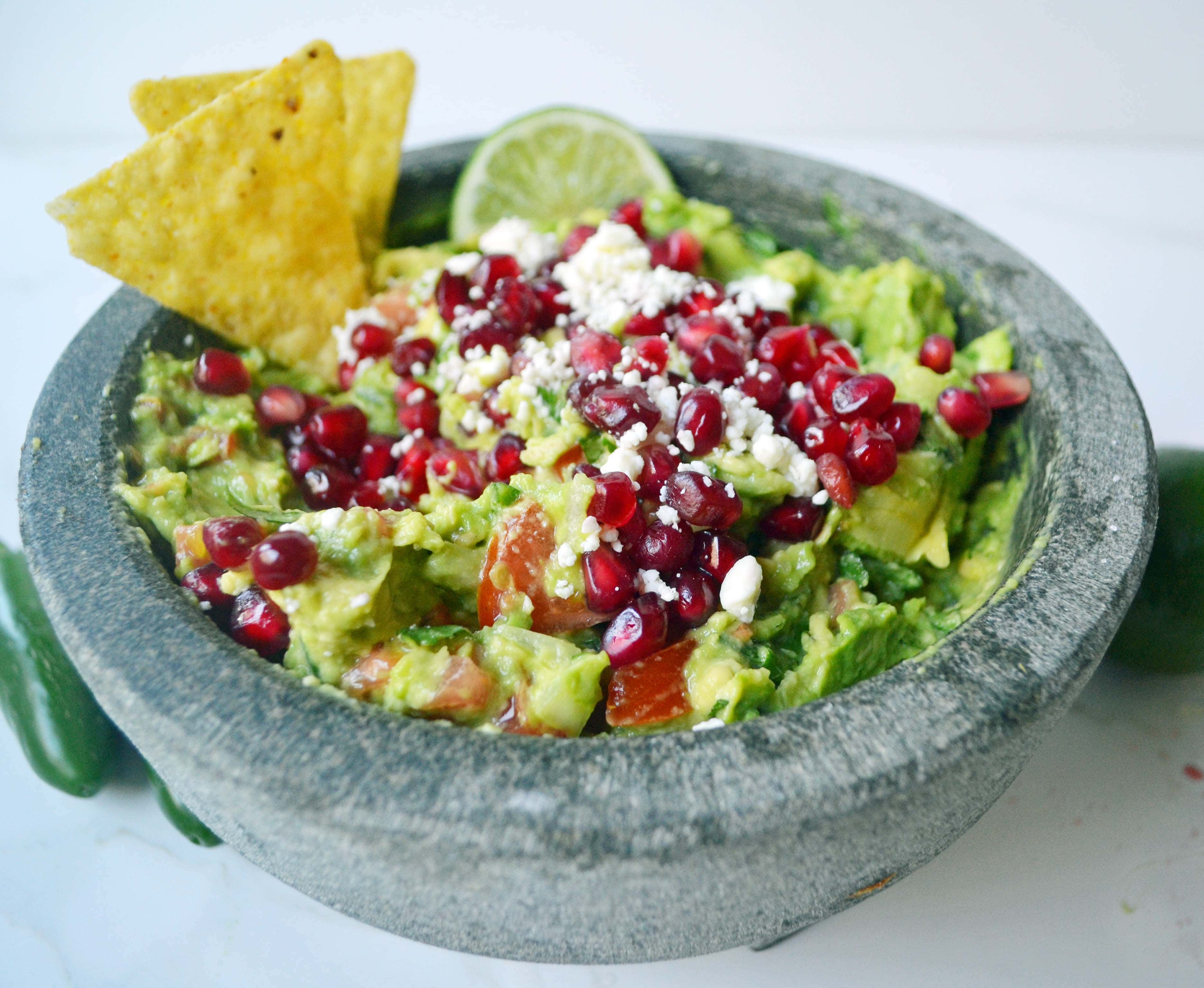 When we lived in the great state of Texas, there was a place located beneath the trees along the charming Riverwalk in San Antonio that was famous for its guacamole. I mean....really, really famous.
Boudros, using only the freshest ingredients, makes their guacamole tableside so you can see every savory ingredient going into it. We could hardly contain ourselves watching them make it and I wanted to lick the bowl every single time.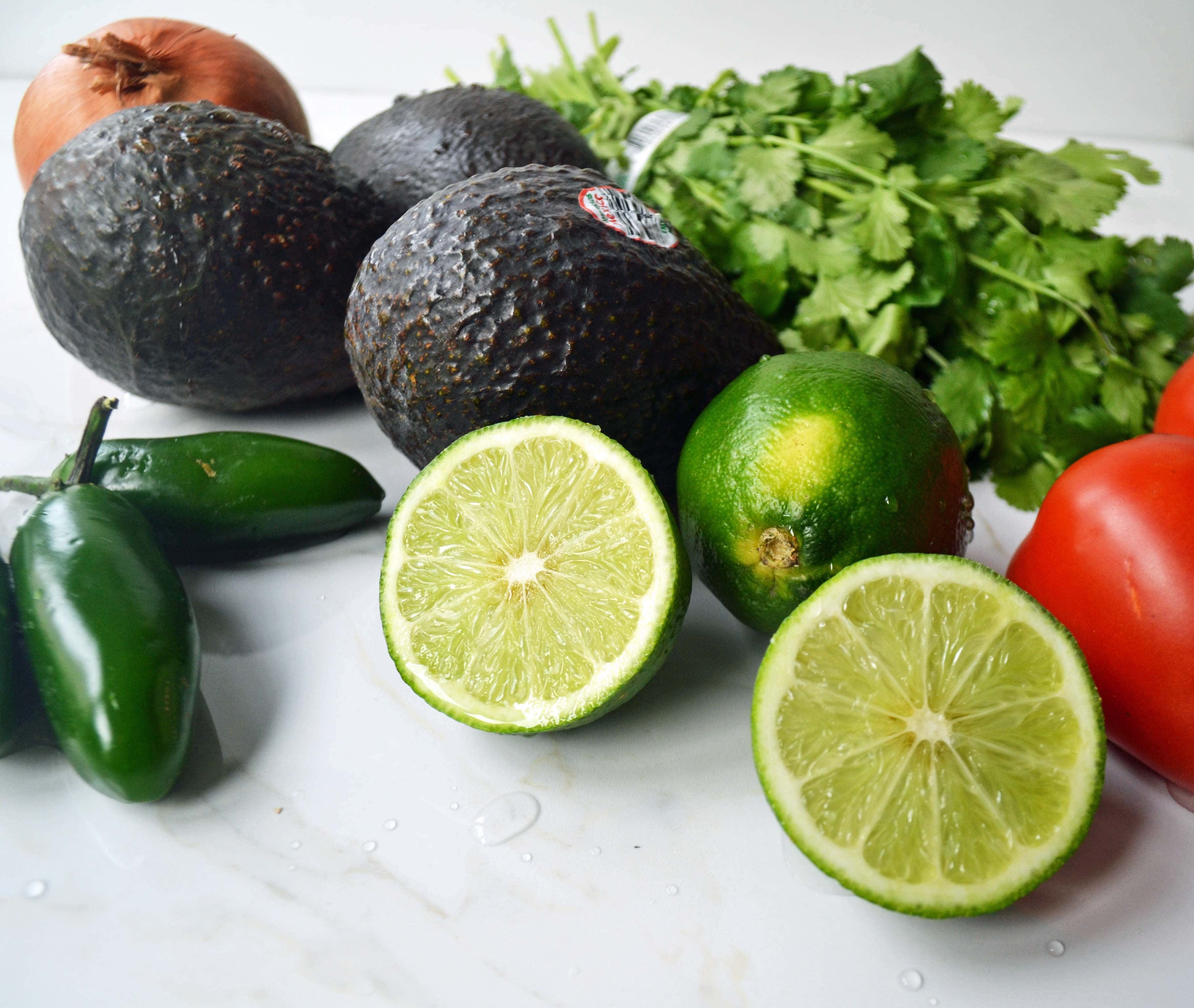 Since I currently reside 1,000 miles from the perfect guacamole, I had to figure out how to make it at home. I've discovered a few integral steps that can turn bland, ordinary guacamole into the Best Ever Homemade Guacamole you've ever tasted.
HOW TO MAKE THE PERFECT GUACAMOLE:
Citrus is king. Adding fresh squeezed lime juice is a huge difference maker. It not only keeps the avocados from turning that ugly brown color but it also adds a fresh zing to the guacamole. If you don't have limes, use lemons or oranges.
Even if you aren't a huge fan of spicy foods, jalapenos are a must. The heat is mostly located in the seeds and ribs so you can take them out. The green part of the jalapeno is a huge flavor booster and adds a touch of heat. If you like things hot and spicy, then leave those seeds in and live on the wild side.
Cilantro is one of those herbs that can transform a dish because it adds such freshness. Dice it into small pieces so it's well-distributed.
Use ripe avocados. If the avocados are too hard, they are usually full of water and you miss out on the creamy texture. If you want to ripen avocados quickly, put several in a closed brown paper bag and place in a dark place.
Salt your guacamole well. Salt is the magical ingredient that pulls out the flavor from each of the ingredients in guacamole so taste test before serving. Test with a chip as well so you can gauge how it tastes together.
Invest in an authentic stone molcajete.  They can run anywhere from $10-$50. I found mine for $15 and it's been a different maker.
Once you get the base of the guacamole down, feel free to add in fresh pomegranate arils, cotija cheese, or pepitas for crunch.
There's nothing like homemade tortilla chips. My older brother lived in Mexico for two years and he came back and only wanted to eat chips, salsa, and jalapenos...and we did too! Our family has become Mexican food fanatics and homemade chips and guac top the list. If I really want to make my husband happy, I will whip up some of this best ever homemade guacamole, tortilla chips, and salsa and I can get him to do ANYTHING on my honey-do-list.
Homemade tortilla chips are actually quite easy.  You only need 3 ingredients - corn tortillas, oil, and salt. You heat your oil in a skillet. Cut each corn tortilla into 4 triangles and fry them in the oil.
Remove and place on a paper towel lined plate and salt right away so it can soak into the chips. Eat them hot and fresh and you will never buy bagged tortilla chips again.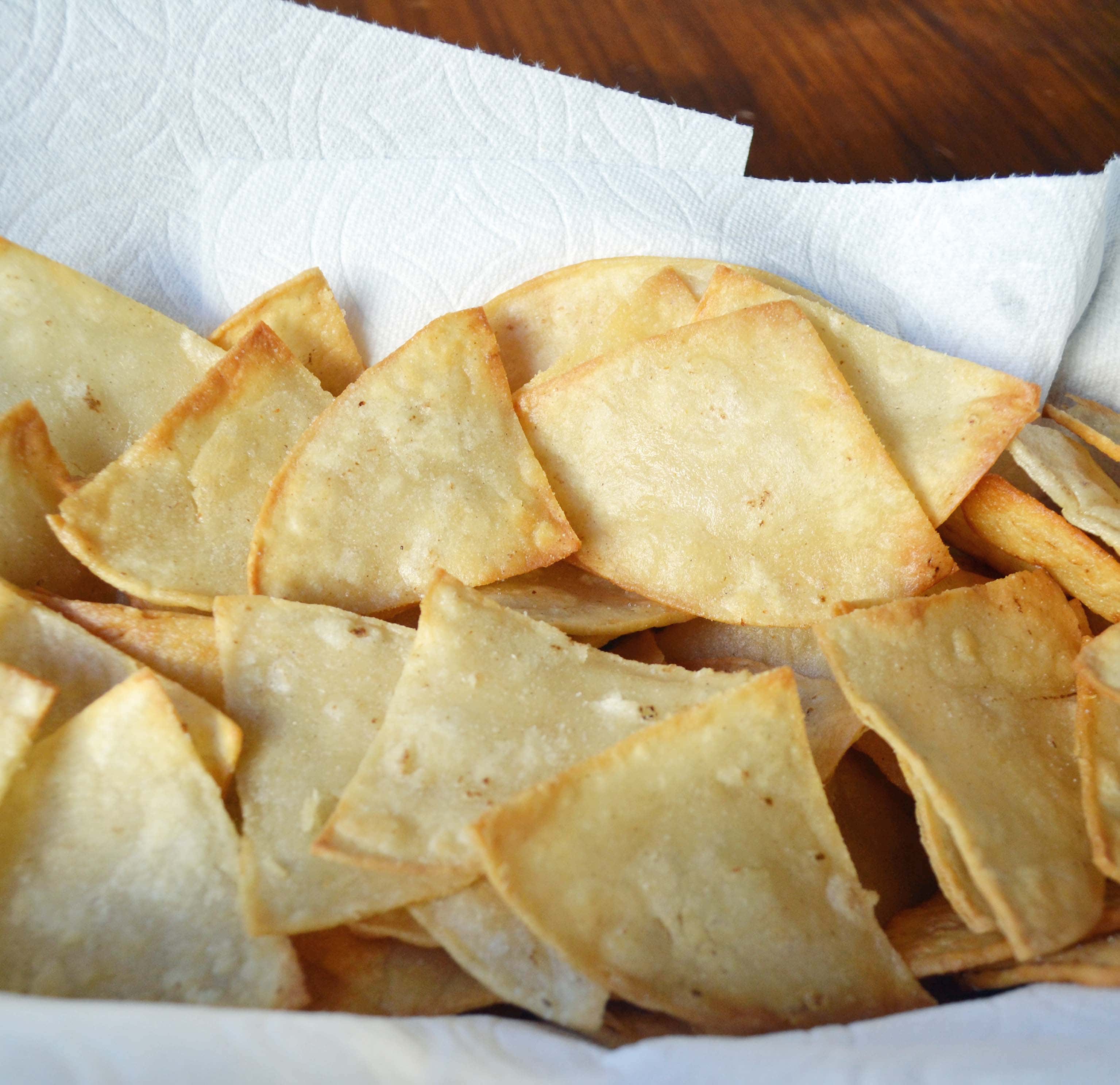 There's a fantastic Mexican restaurant located in downtown Scottsdale called Barrio Queen that serves their guacamole with fresh pomegranate arils sprinkled on the top. We fell in love with the touch of sweetness and crunch they add to guacamole and anytime they are in season, we love to put them on our guacamole.  We sprinkle on some salty cotija cheese to give it depth. It's insanely good.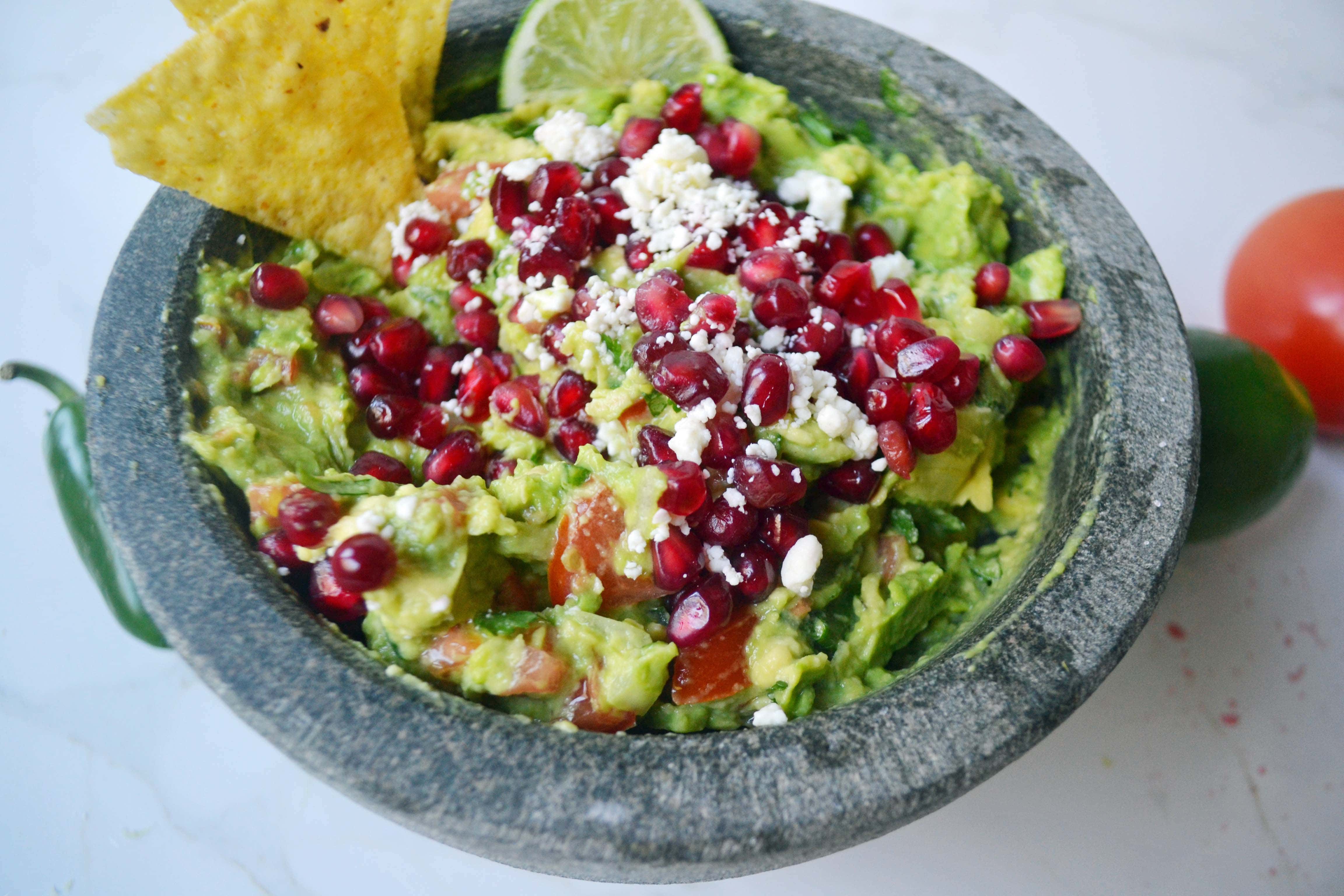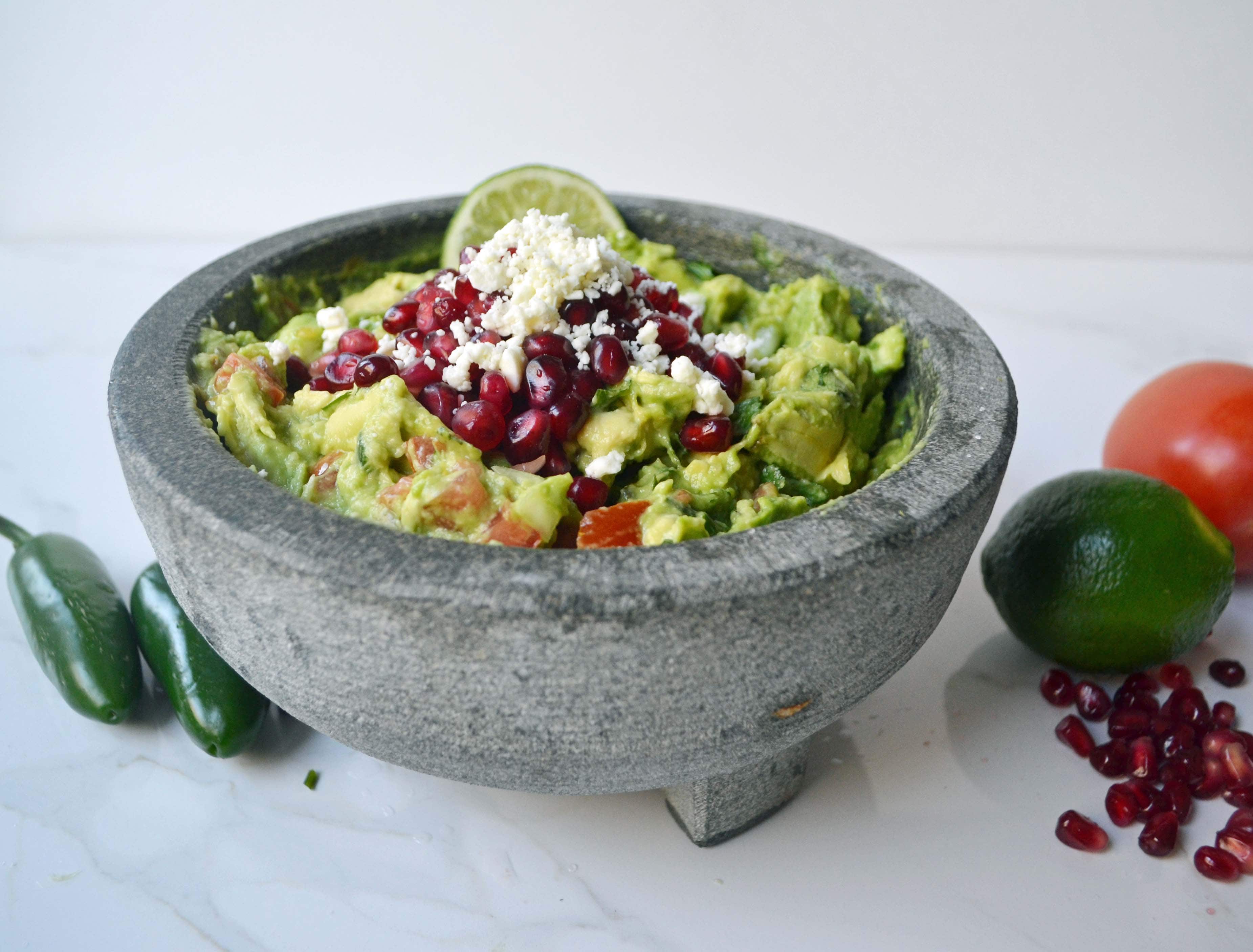 Let's celebrate Cinco de Mayo all week long by starting off the festivities with a heavy dose of this best ever homemade guacamole and chips because that's how every party should start.
Happy Eating!