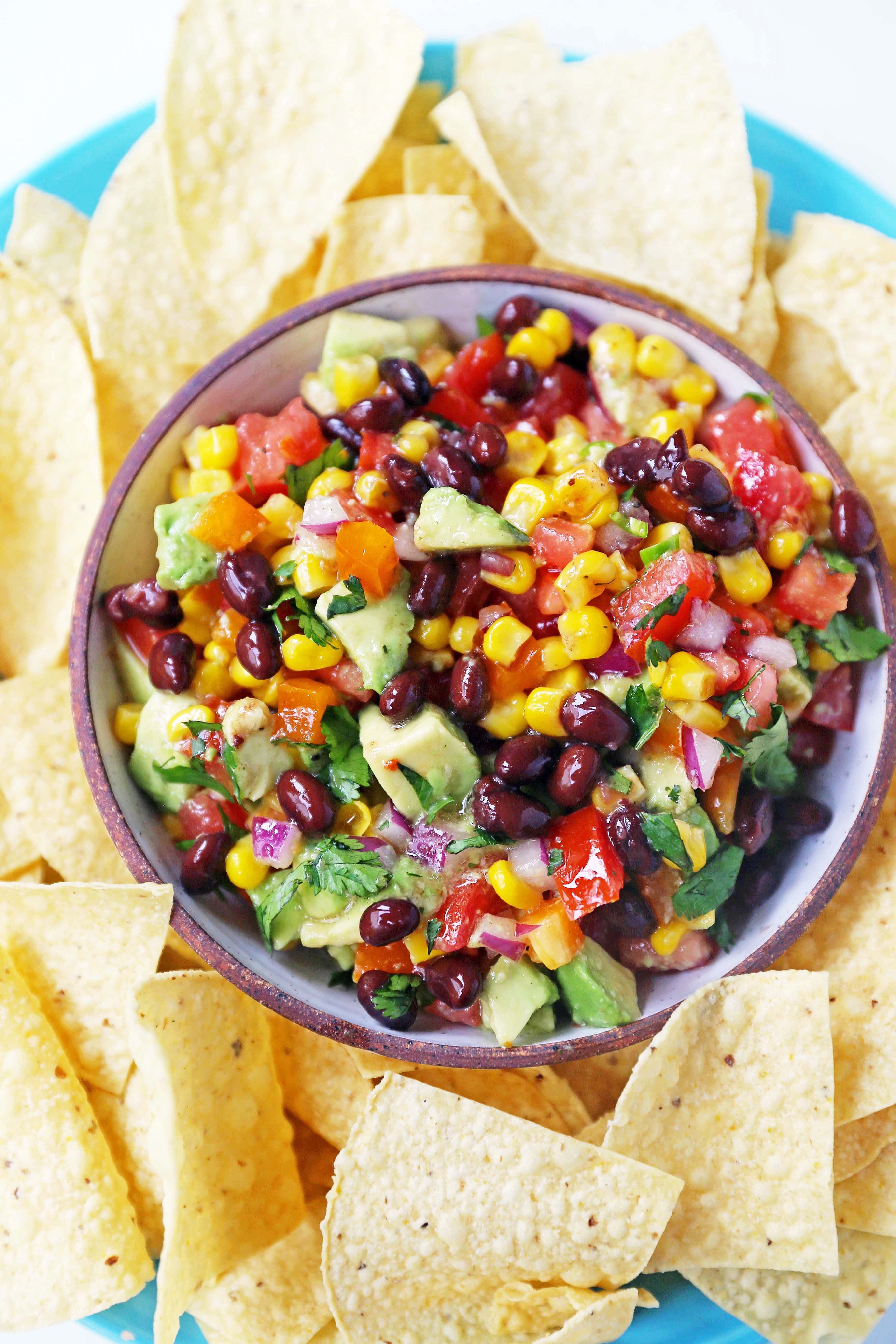 Cowboy Caviar
A popular, crowd-pleasing appetizer made with black beans, corn, tomatoes, cilantro, avocado, peppers, all tossed in a zesty dressing. 
This has been a recipe I have been making for years! If I ever bring this to a potluck or party, I always have people asking me for the recipe. It is so simple to throw together and is made with such fresh ingredients. My cousin, Michelle Port, gave me this recipe 15 years ago and it's been one of my go-to recipes!
Since it is the Super Bowl this Sunday, I am sharing some of my favorite appetizers for the big game.  This is perfect to serve with a big bowl of tortilla chips.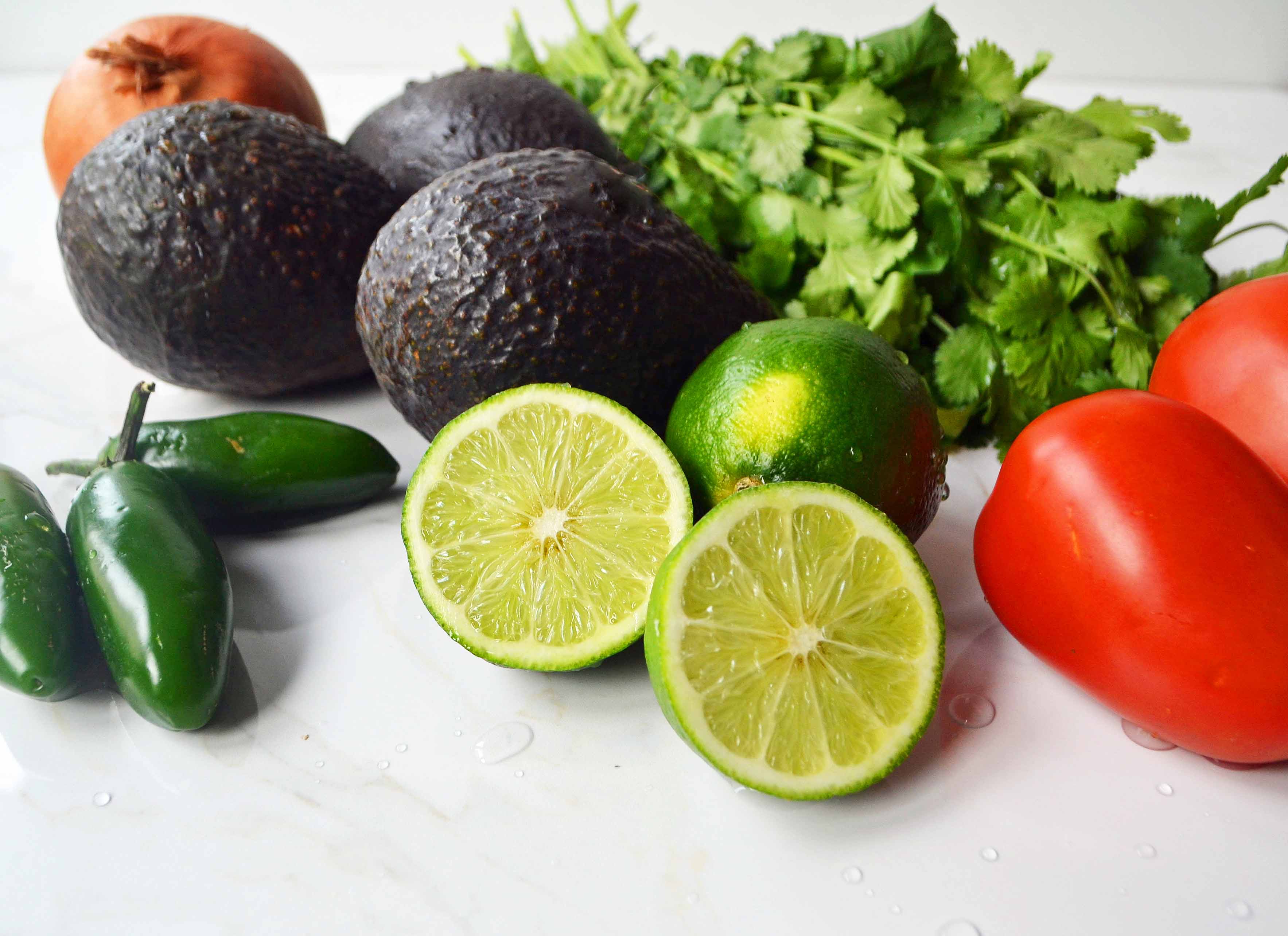 What ingredients are in Cowboy Caviar?
Cowboy caviar is made with corn, black beans, fresh roma tomatoes, avocados, cilantro, peppers, spices, fresh lime juice, and tossed with an Italian dressing. I love to make a semi-homemade Italian dressing using the Good Season Italian Dressing packets and mixing it with extra-virgin olive oil and vinegar.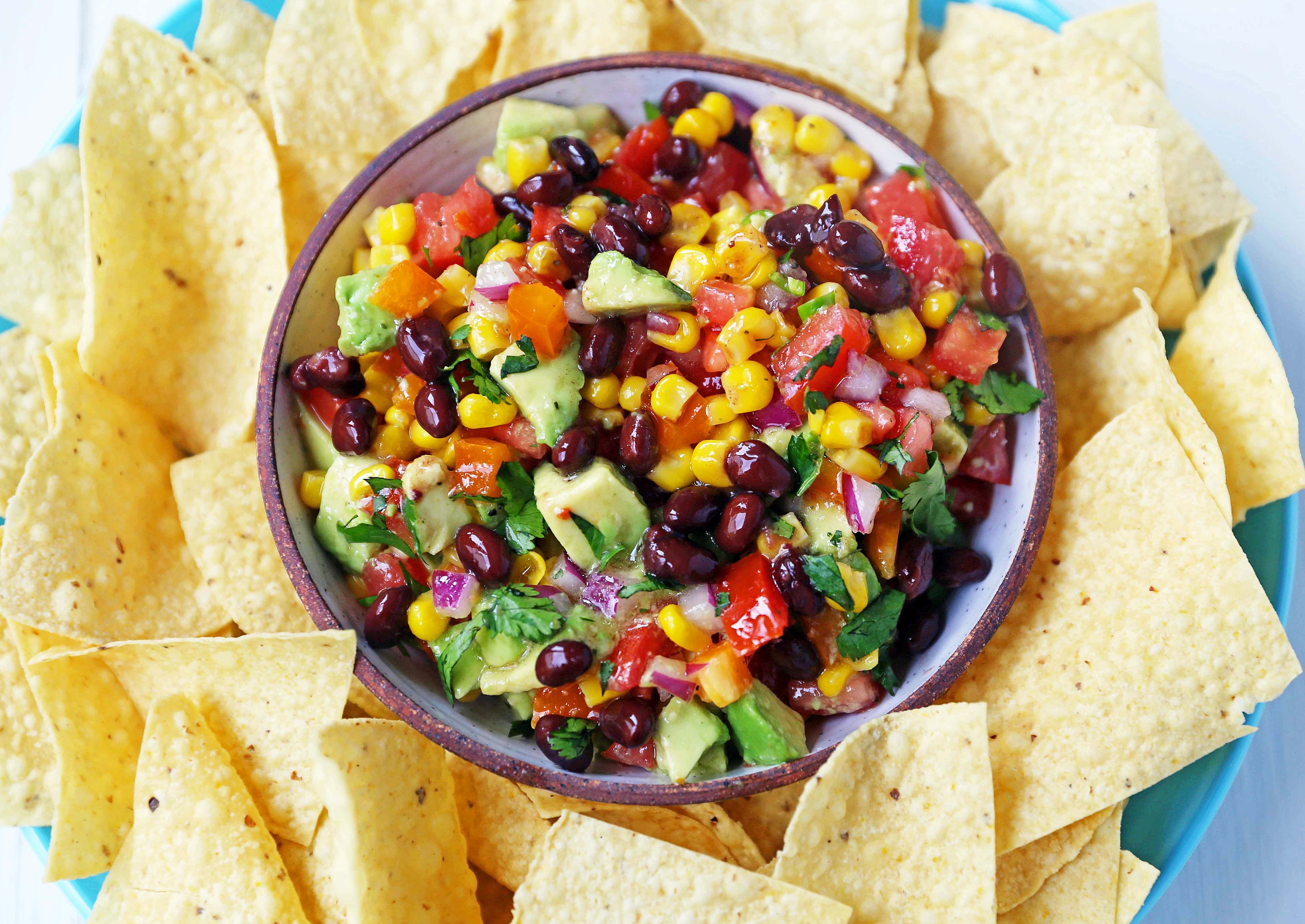 This recipe just gets better with time! If you want to make it ahead of time, I would suggest mixing all of the ingredients together except the avocado. This way it stays bright and green and doesn't get smooshed by the other ingredients.
Also to keep the avocado from turning brown, I generously sprinkle fresh lime juice all over the avocado.  This helps to slow down the oxidation process which turns avocados brown.
I love to hear from you! If you make this recipe, please be sure to leave a comment and give this recipe a rating. Sign up for my newsletter below so you never miss a recipe. Thank you for following along! I truly do have the greatest readers. FOLLOW ME ON:   INSTAGRAM --- FACEBOOK --- PINTEREST