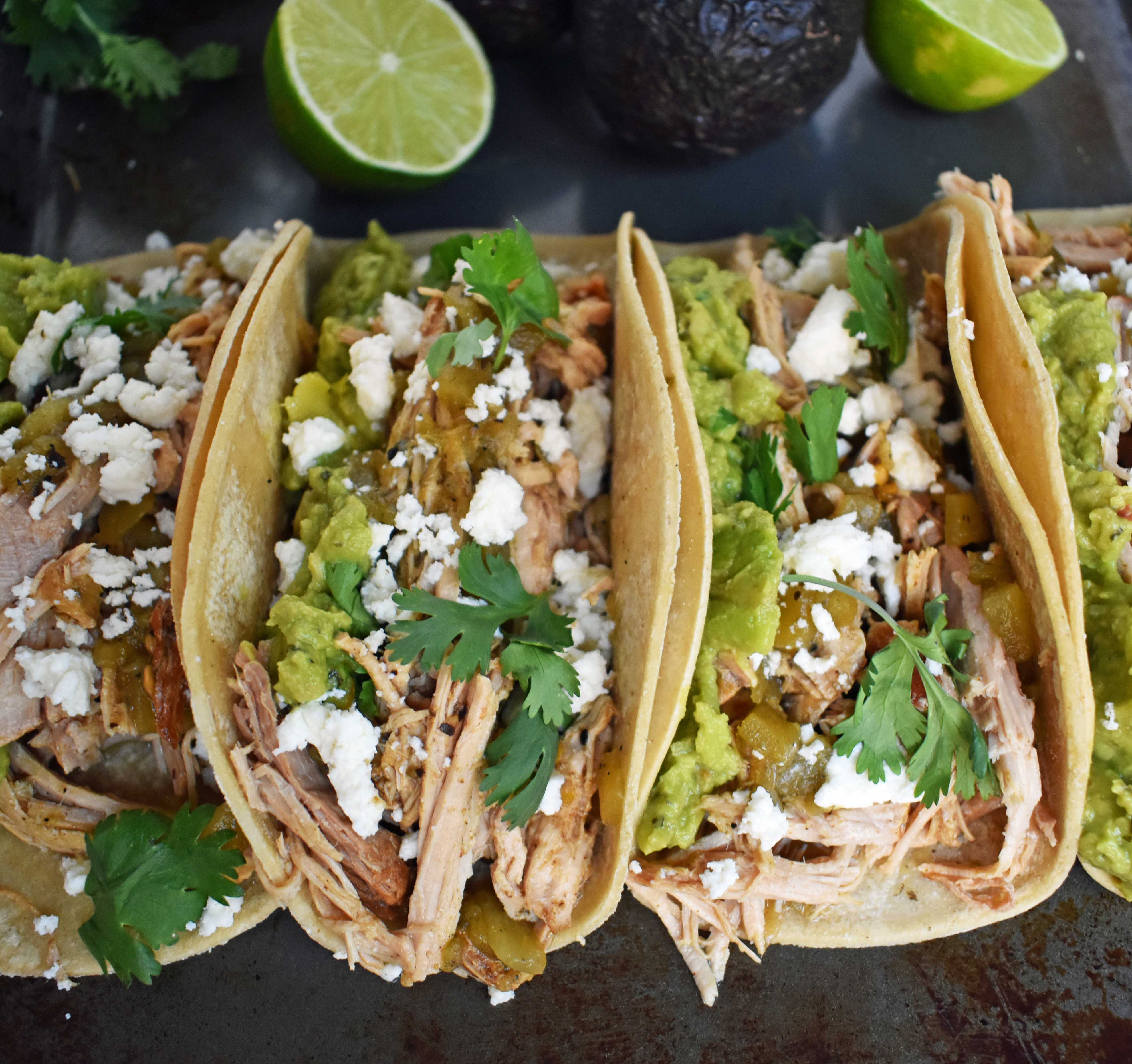 How much do you love easy, flavorful dinners that everyone loves to eat? Sometimes it feels like a huge feat to find foods that the whole family will devour but these Green Chili Pork Carnitas Tacos may be the answer.
The beauty of these green chili pork tacos is that they are super simple! This pork carnitas meat is slow cooked in a crockpot or instant pot, which creates tender, melt-in-your-mouth pork. If you aren't a pork lover, you can always substitute chicken.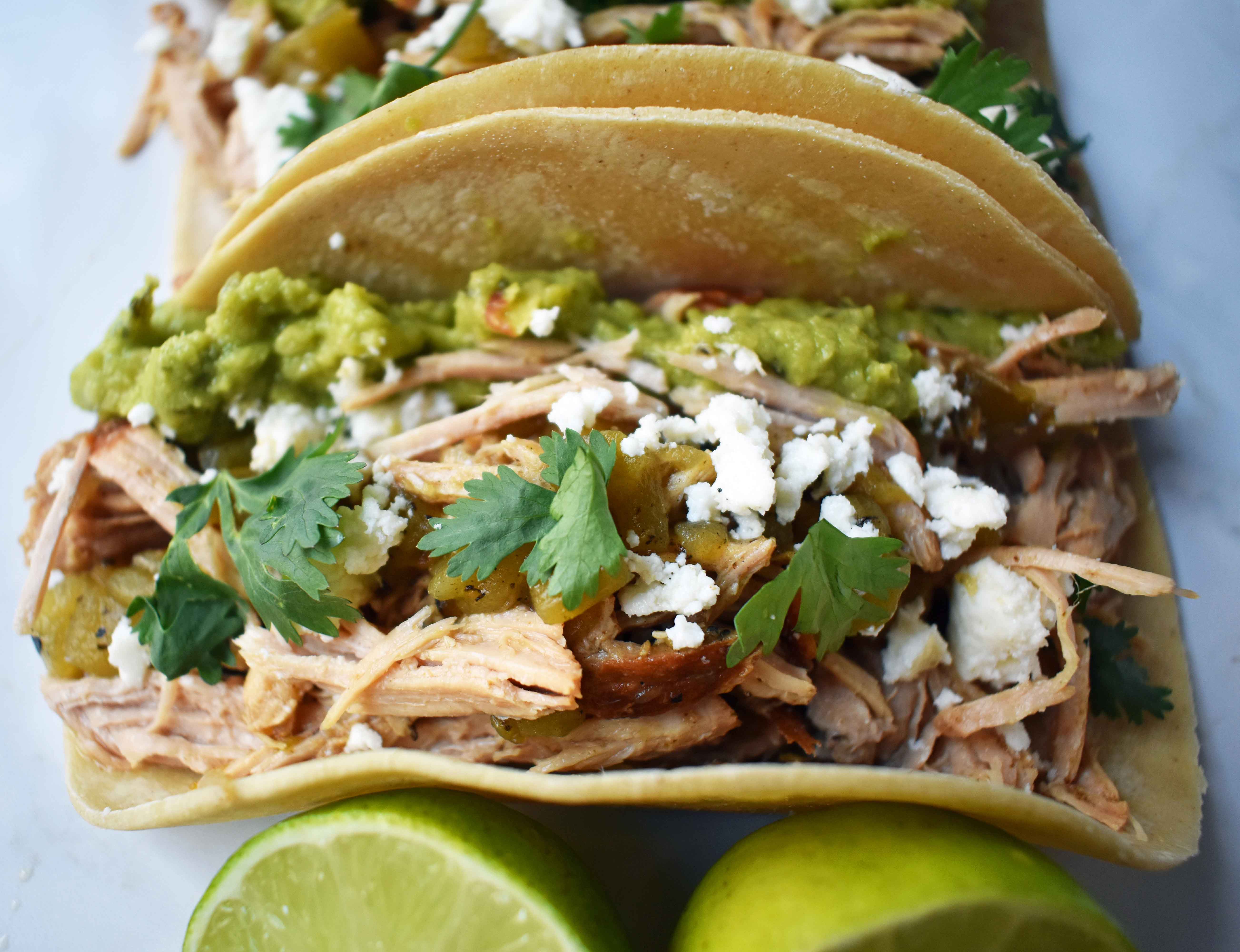 The Green Chili Pork Carnitas is made with a lean pork loin roast, onion, jalapenos, green chilies, freshly squeezed orange juice, and freshly squeezed lime juice.  It is cooked low and slow in a slow cooker for about 8 hours. You can also cook it on high for about 5 hours, or until tender.
Another key part of developing the pork flavor is to sear the meat in a skillet on high heat for several minutes. This helps create a nice crust on the outside and pull out some of the natural flavor from the pork.  All you do is drizzle the skillet with a little oil and cook on all sides until you start to see some good color. Then you remove the pork loin from the skillet and place it in the slow cooker to make it perfectly tender.
Once the green chili pork is cooked to perfection, take two forks and shred the pork into bite size pieces. Taste and season accordingly.  You may want to add a little more salt and pepper, depending on your preferences.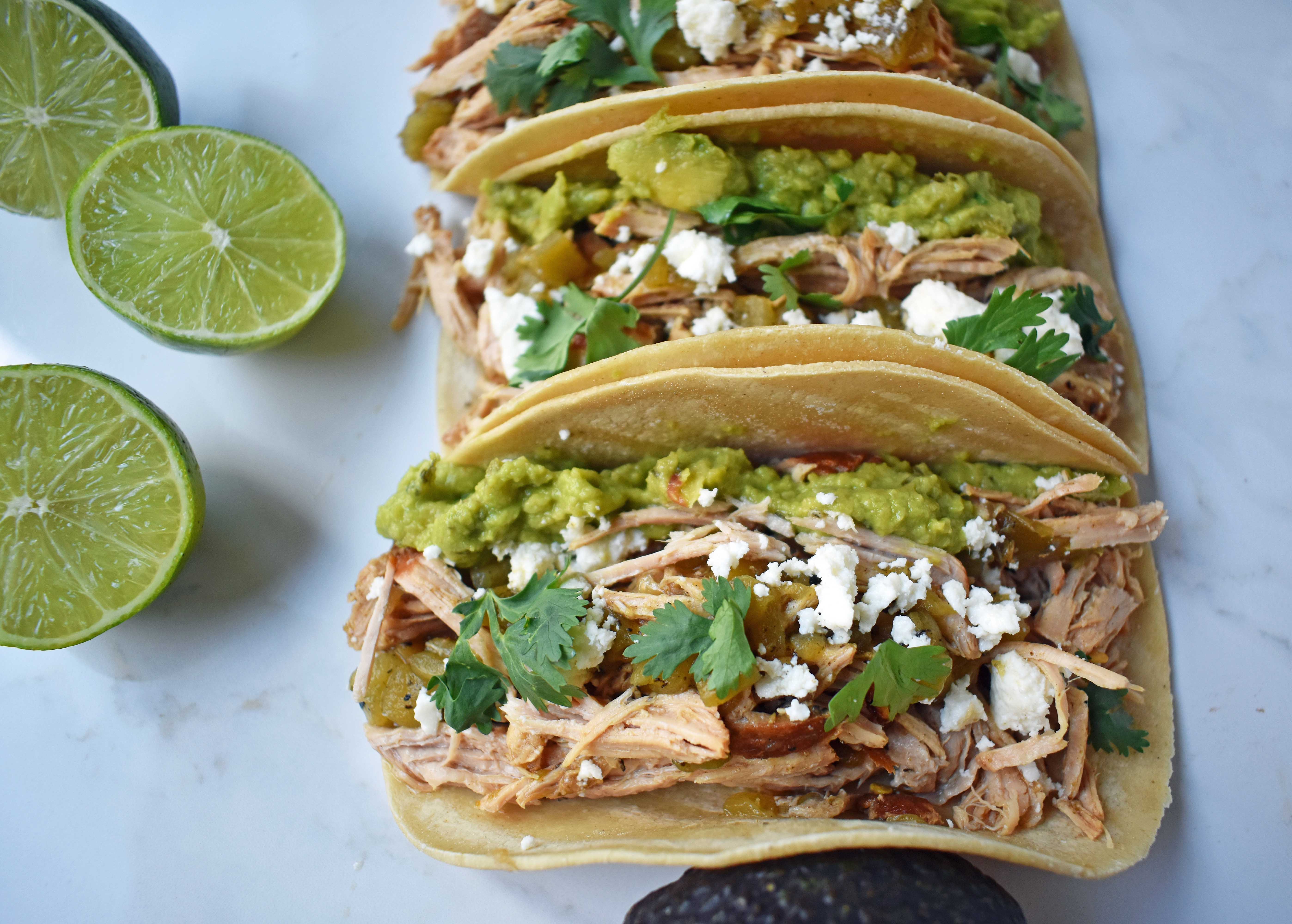 Now it's the fun part -- let's put this green chili pork carnitas into a taco! You can use either corn or flour tortillas. Fill the tortilla with the carnitas and top with your favorite Mexican cheese, such as queso fresco, cotija, or quesadilla cheese. You can also use pepper jack or monterey jack cheese. Top with guacamole (homemade recipe here) or fresh avocado slices and cilantro.  Drizzle with homemade green tomatillo salsa, if you prefer (tomatillo salsa recipe here).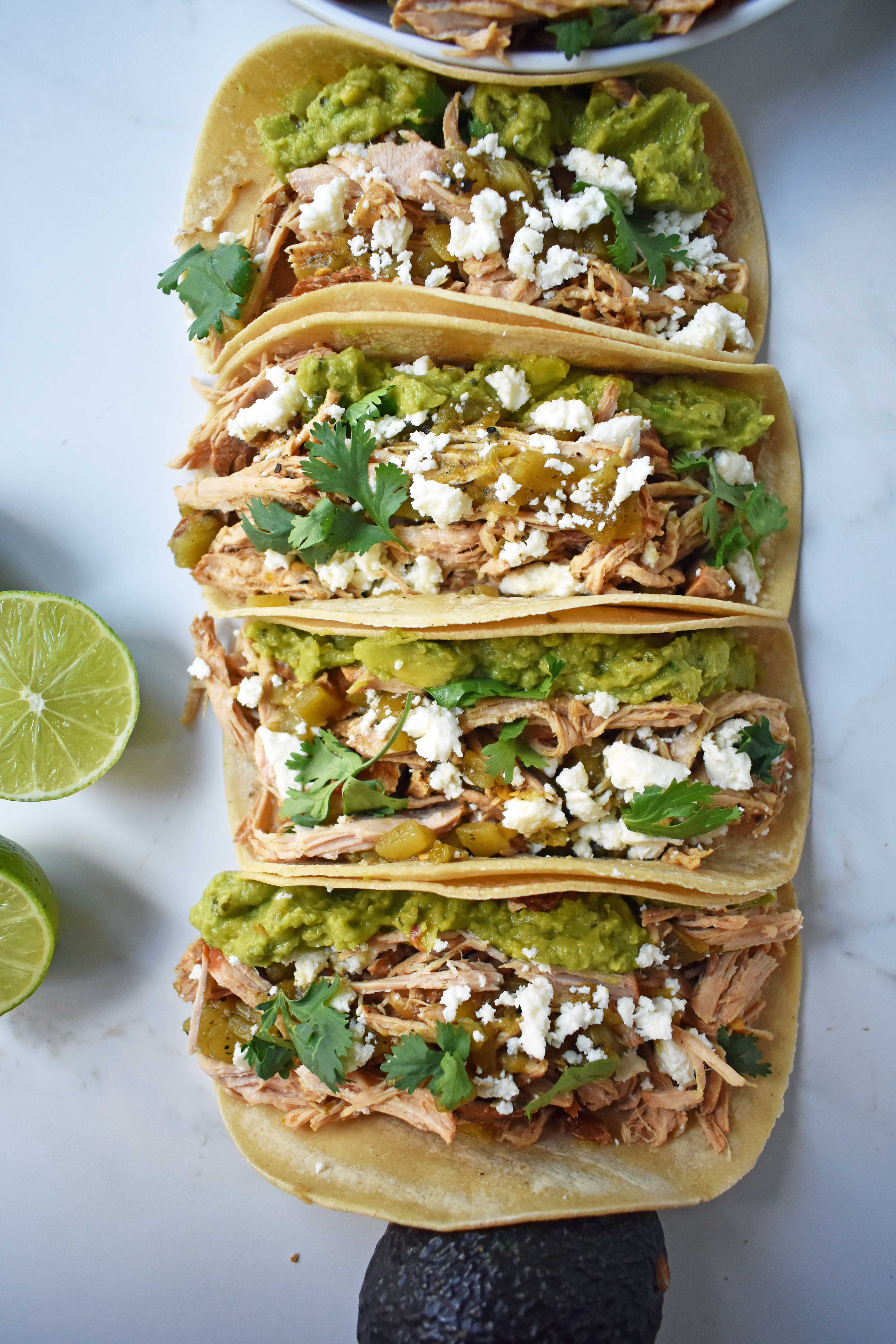 These Green Chili Pork Carnitas Tacos can be made ahead of time and are perfect for leftovers.  It is such an easy weeknight dinner for busy nights.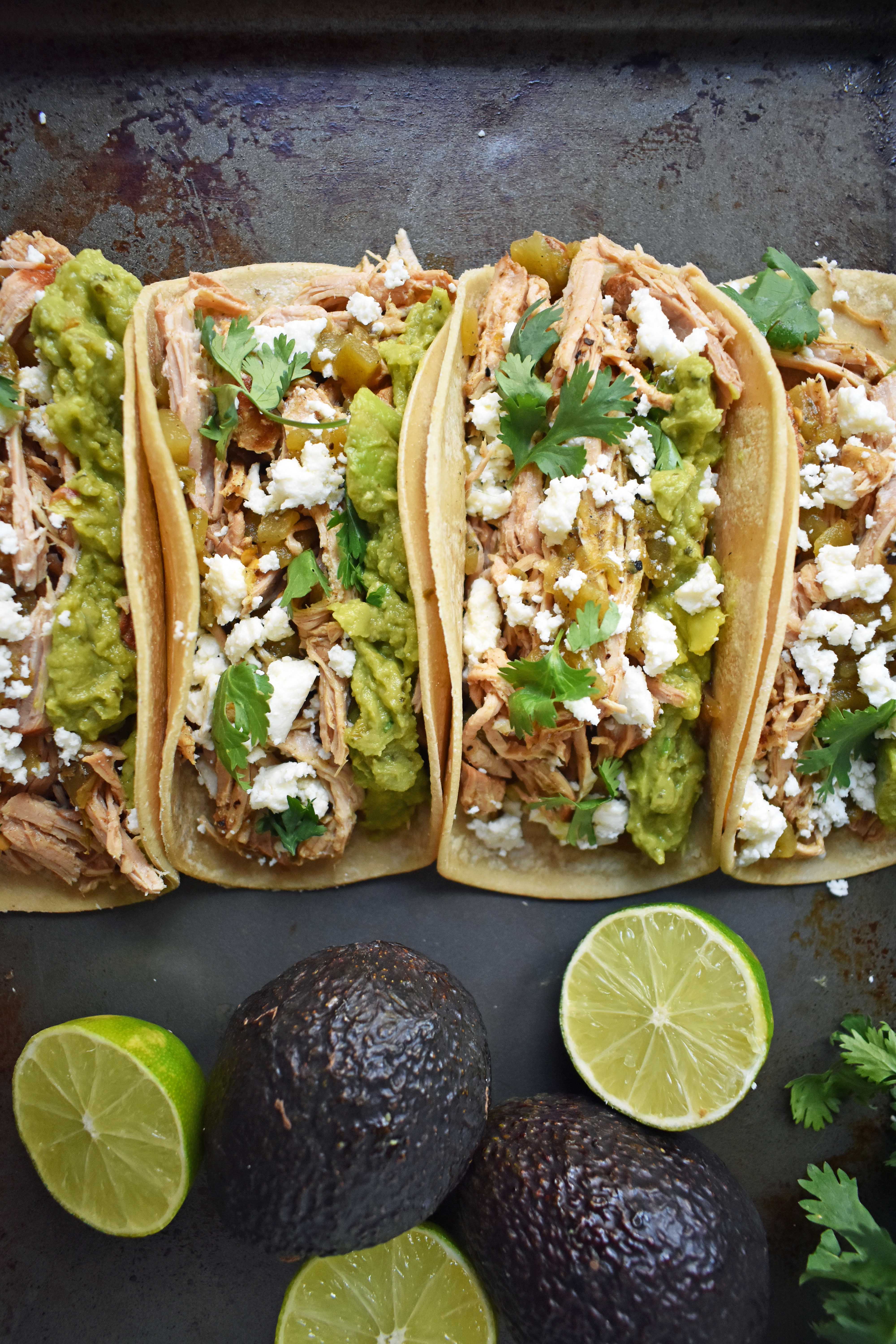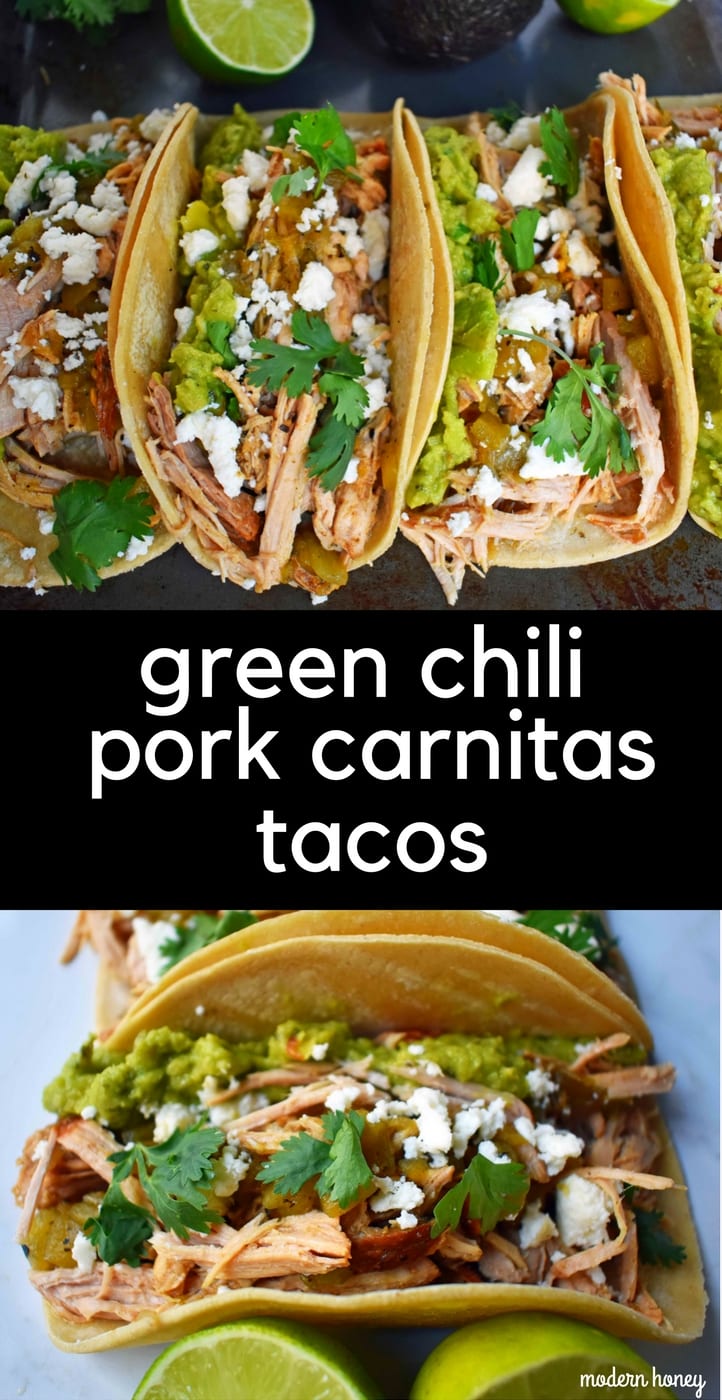 Happy Eating, my friends! xo