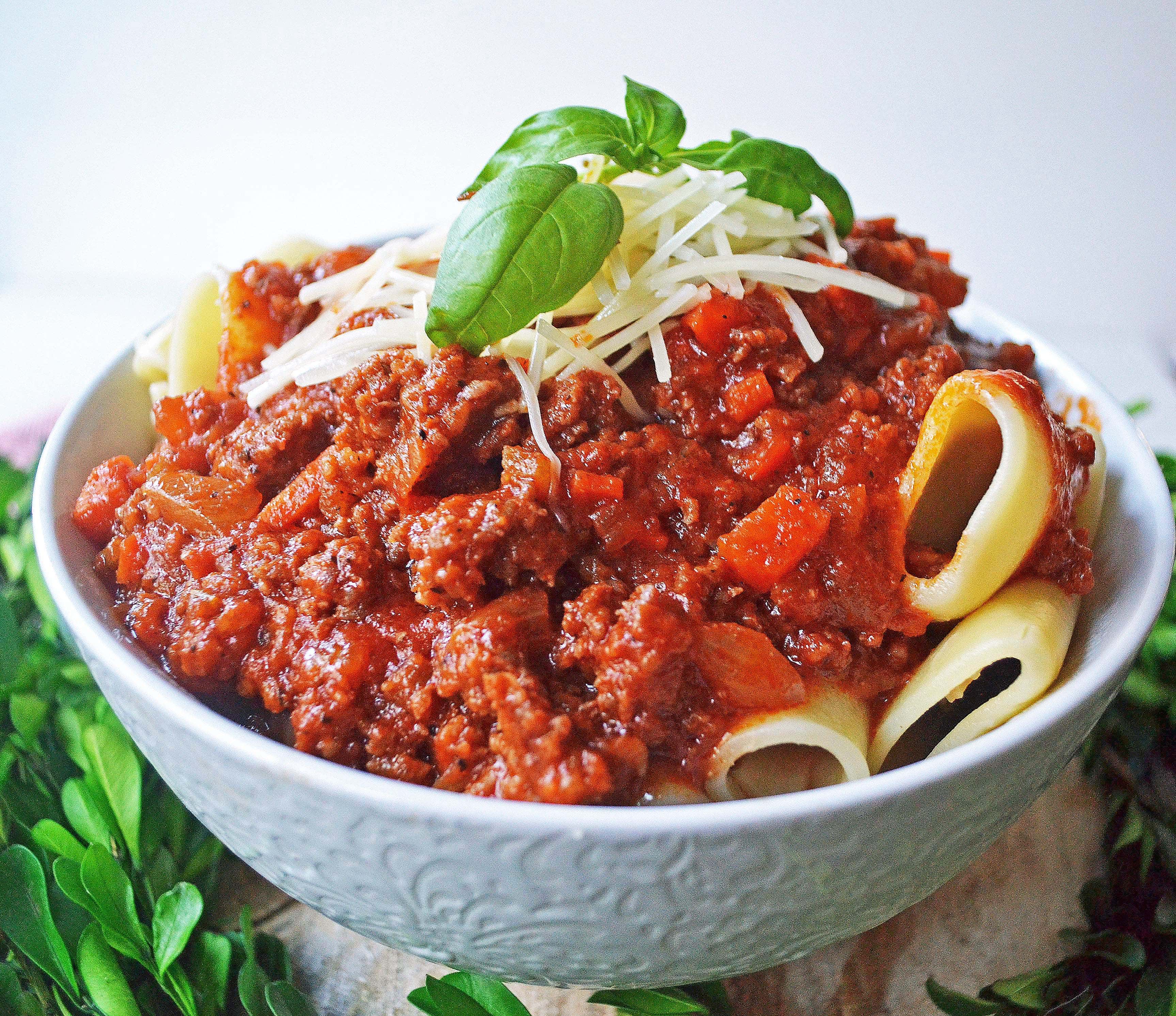 I had an Italian neighbor years ago that was known for her sauce. You know...the stuff that Italians take very seriously. As her sauce was cooking, she would open their windows and the aroma of garlic, vibrant tomatoes, and sausage would fill the air. I wanted to jump the fence and invite myself over for dinner but I did refrain. However, the good news is that she taught me her tricks of how to make true, authentic Italian Sausage Ragu.
It's all about the sauce!  Layers of flavor come from hours of slowly simmering vegetables, meats, and spices together. There are three essential vegetables that are the base for any excellent ragu - onions, carrots, and celery. It's called soffritto in Italy and the art of browning them is a crucial step. As the vegetables begin to soften and brown, the flavor develops and begins to deepen the sausage ragu.
In this recipe, tomato paste is the rockstar. Making tomato paste is a process that begins with cooking tomatoes for hours and hours which reduces their moisture content and the result is a thick paste that adds a rich flavor. It's genius! The work is already done and we just have to open up a can and dump it in. Hallelujah!
One of the star ingredients in this ragu has to be the Hot Italian Sausage. Oh my heavens, this stuff is good. It's full of Italian spices with a little heat, which is the perfect accompaniment to mild tomatoes. You can even use Hot Italian Turkey Sausage which is a fraction of the calories yet still creates an amazing sauce.
This ragu sauce is so good I could drink it. When I go off pasta for awhile, I put this on top of grilled chicken breast, top it with fresh basil and a touch of parmigiano reggiano cheese and "Voila!" it's out of this world. I am salivating just thinking about it!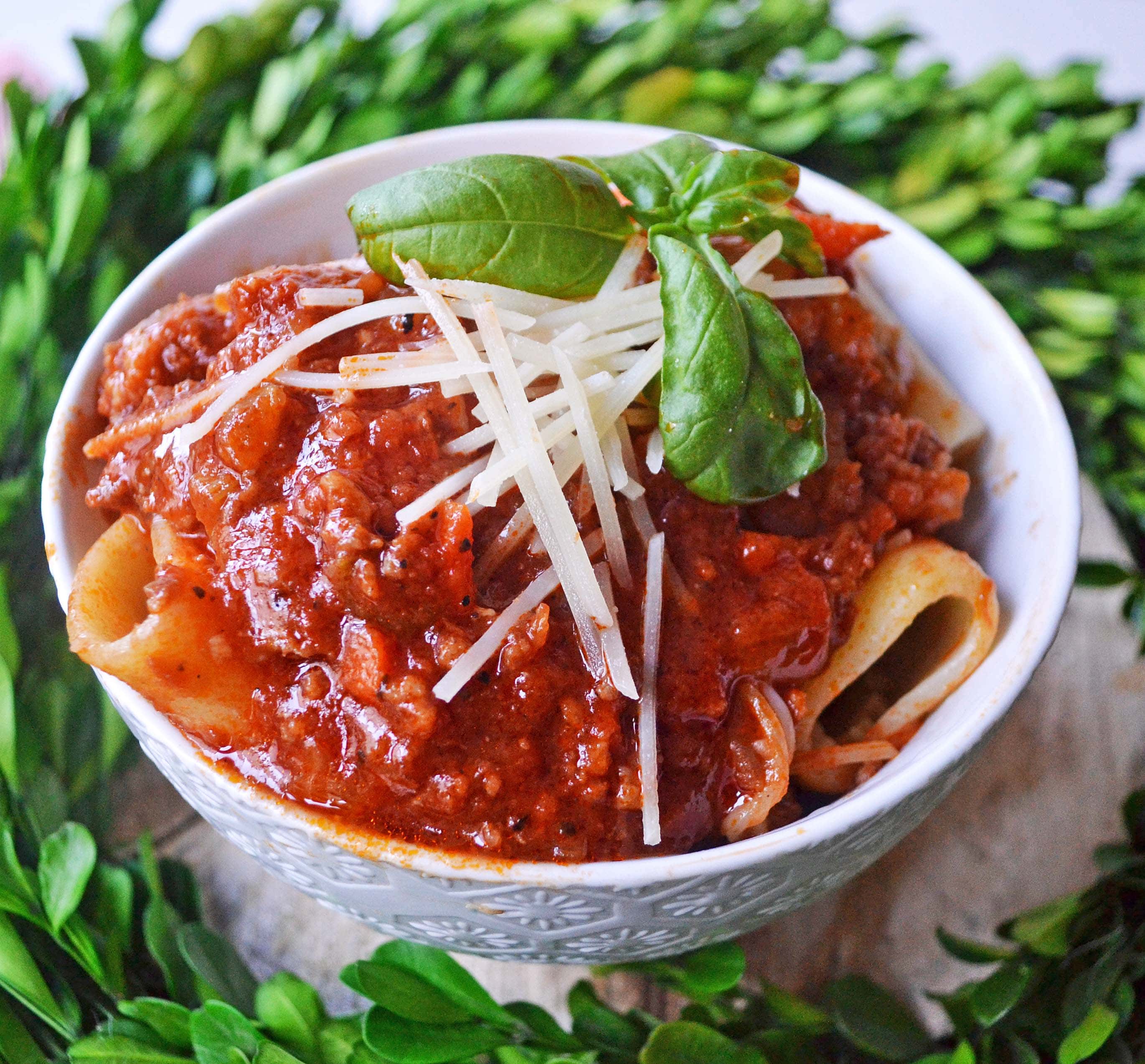 This will be one of those sauces that you just use for everything on all types of pasta from spaghetti to ziti and even in lasagna. It's heavenly and get ready....your house will smell like you are in Tuscany, Italy.
Happy Cooking!