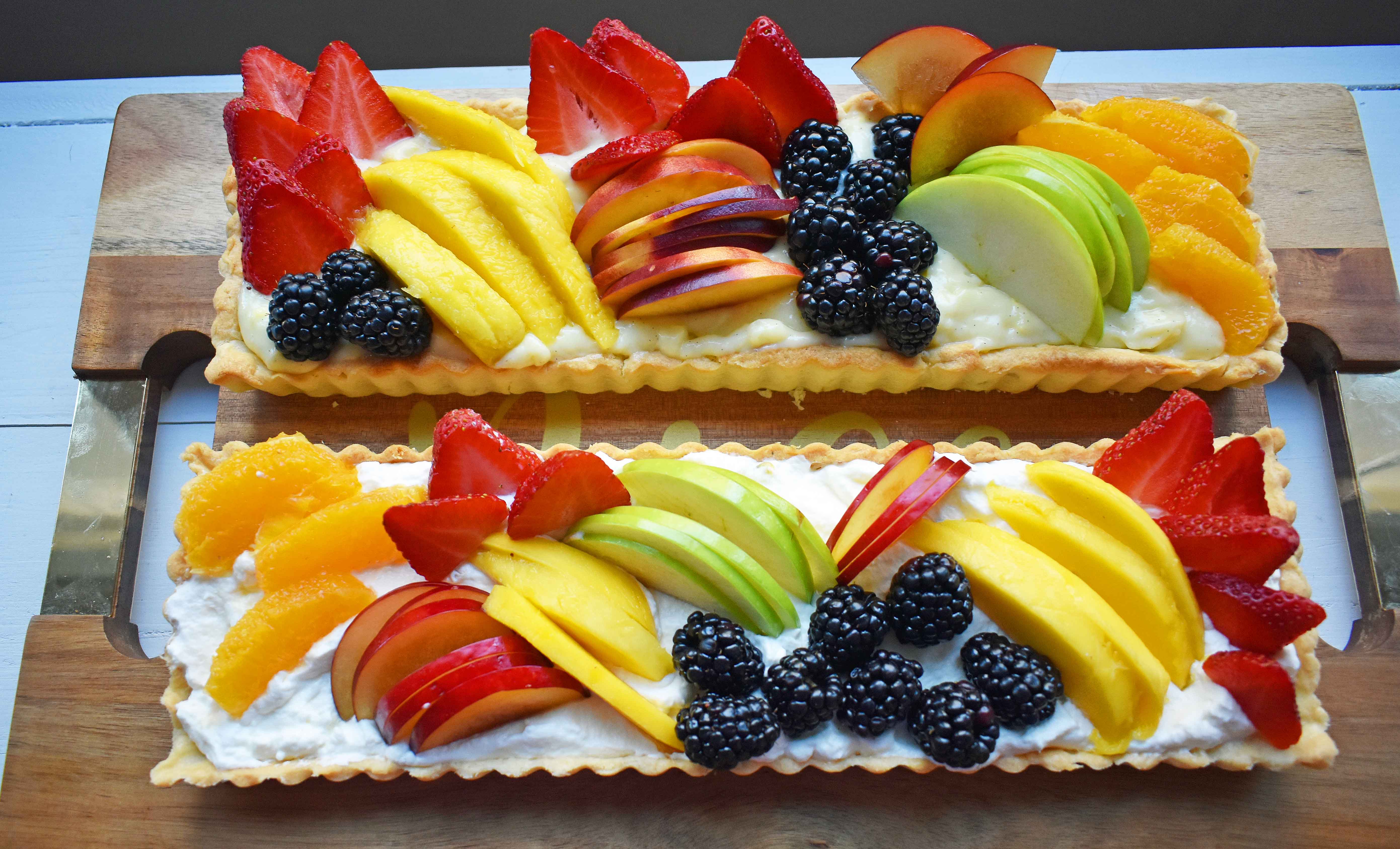 Sometimes as a food blogger, it is hard to make decisions. There are so many foods to make and not enough time in the day! If I could have my way, I would be cooking most of the day.
My daughter, Sierra, was born with a taste for all things healthy. She is the one who was eating green peppers like they were apples by the time she was 3 years old. I would actually bring carrots and green peppers to church as her snack because she loved them so much. I don't know where she came from! 🙂 If she is going to eat dessert, nothing makes her swoon more than a fresh fruit tart. It is literally what stops her dead in her tracks every single time we visit the Whole Foods Bakery.
For her birthday, I wanted to create the ultimate fruit tart.  The problem was trying to figure out what to fill it with. So many decisions! When there are so many choices out there, I want to try them all. Then the fun part is inviting a lot of people over to be my taste testers.  It is such a fun job! We narrowed it down to the top two favorites -- a vanilla bean pastry cream (custard) filled tart and a lemon cream filled fruit tart. They were universally loved so I have to share both recipes with you, my friends.
We even tried a passion fruit cream which had a mild tropical flavor but found that you need a lot of fresh passion fruit to truly taste it. But if you are a passion fruit lover, fold it into the whipped cream for a passion fruit mousse.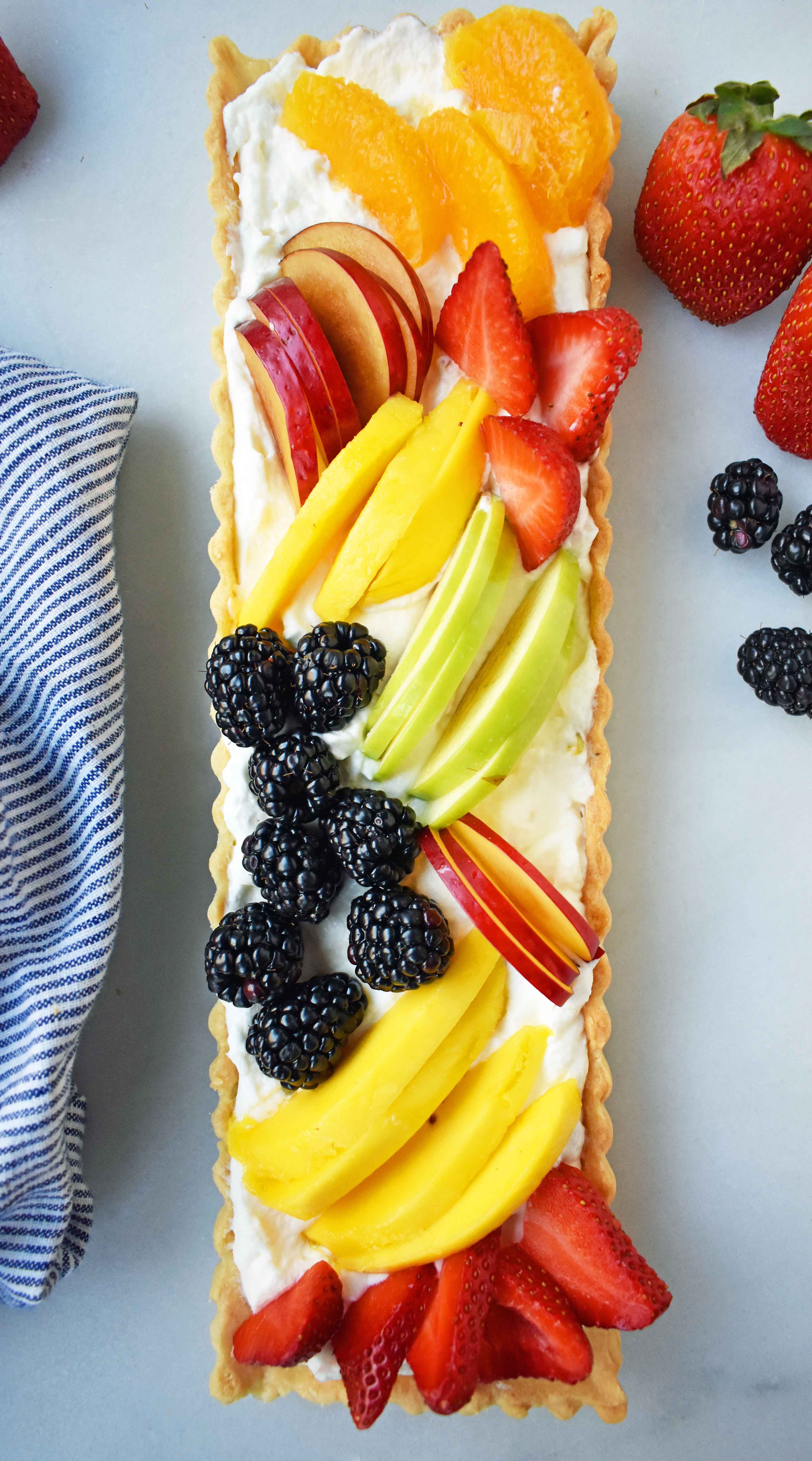 This Lemon Cream Filled Fruit Tart is made with a homemade all butter pie crust, a lemon cream made with softened cream cheese, powdered sugar, heavy whipping cream, lemon juice, and lemon zest and topped with all kinds of fresh fruits.
When making a fruit tart, I love to use a large assortment of fresh fruits -- strawberries, mangoes, pineapple, peaches, nectarines, oranges, grapefruit, red plums, green apples, blackberries, blueberries, raspberries, and kiwi.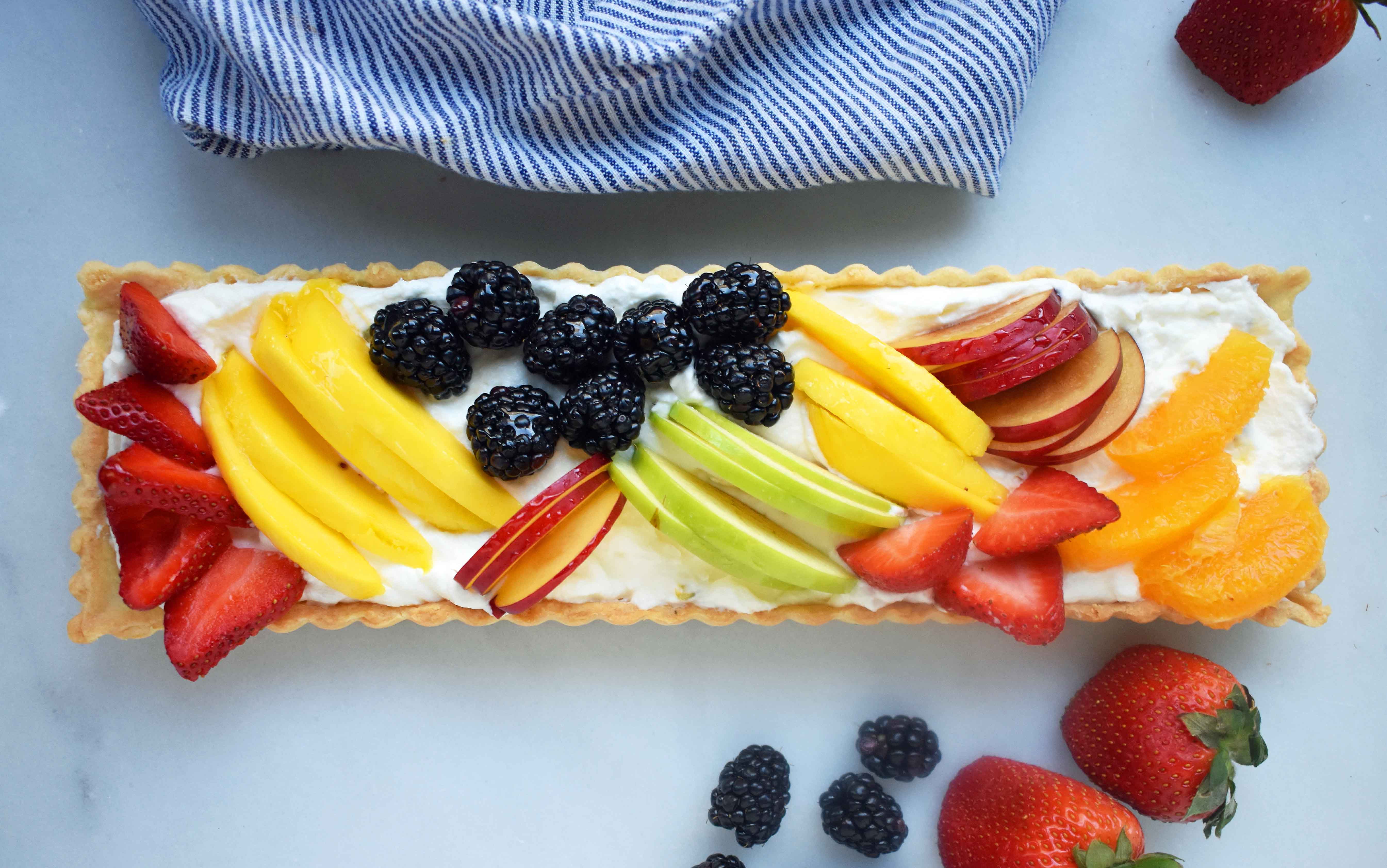 Here are a few of my essentials tools to making a fresh fruit tart:
Rectangular Tart Pan
Round Tart Pan
Marble Rolling Pin
Pie Crust Weights
Happy Baking, my friends! xo