The most tender, moist, light, fluffy, and tangy lemon poppyseed muffins with a sweet lemon glaze. The best lemon poppyseed muffin recipe!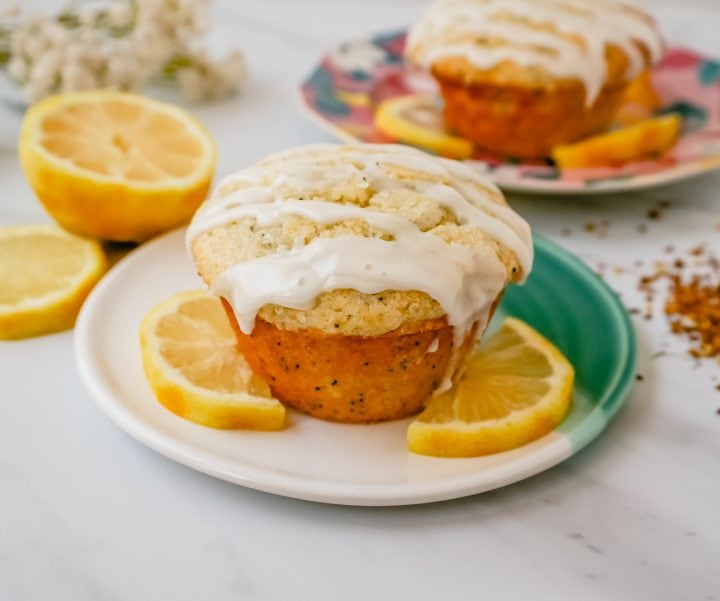 I have been on a quest to make the most perfect lemon poppyseed muffin. I love being a baking scientist in the kitchen! I get super passionate about being a full-on nerd and studying all things baking.
I have been experimenting with these lemon poppyseed muffins for awhile now — tweaking them to get them just perfect. I was looking for a tender, moist crumb with a good amount of fresh lemon flavor plus to see if it could stay soft for a few days. We have the final poppyseed muffin recipe and it is a winner!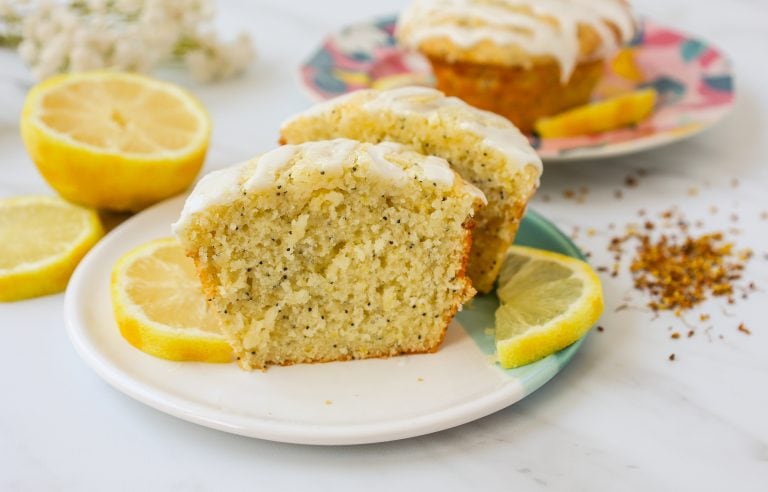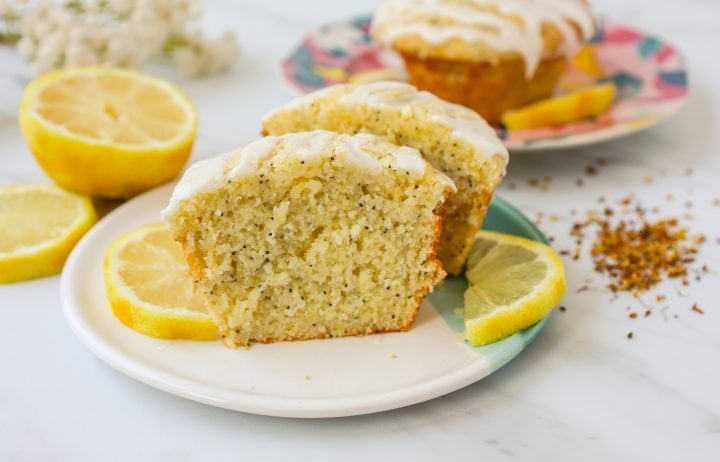 Here are the key baking tips when making these lemon muffins. I prefer a mix of both butter and oil for both flavor and texture benefits. The addition of sour cream plus buttermilk (or whole milk) just puts it over the top! You want to ensure the lemon flavor is coming through with both lemon zest and lemon juice.
Oh, and the sweet lemon glaze on the top is essential. This just makes them taste more gourmet and adds in a touch of lemon tanginess and sweetness. I love to sprinkle on sparkling sugar right before baking. It adds a tiny little sweet crunch to the top of the muffins and brings in the luxurious bakery experience.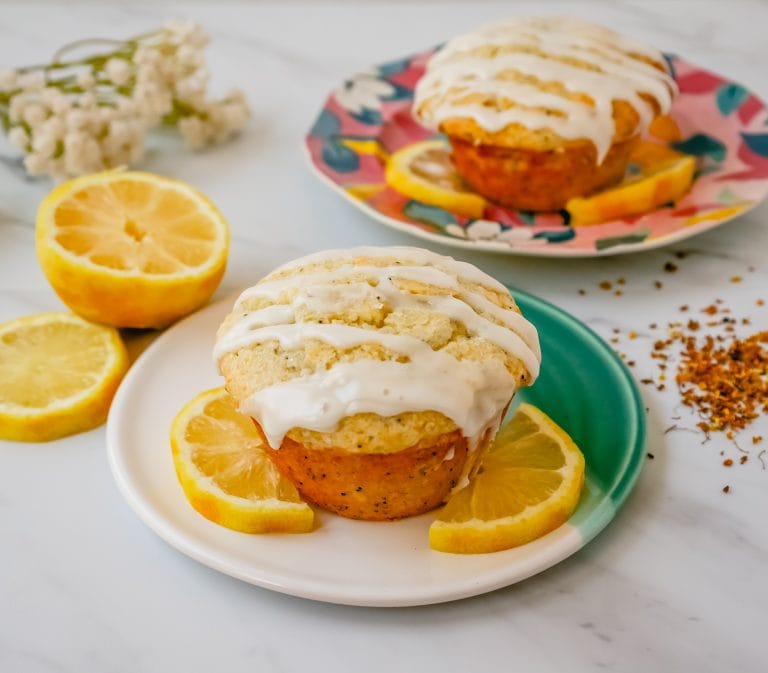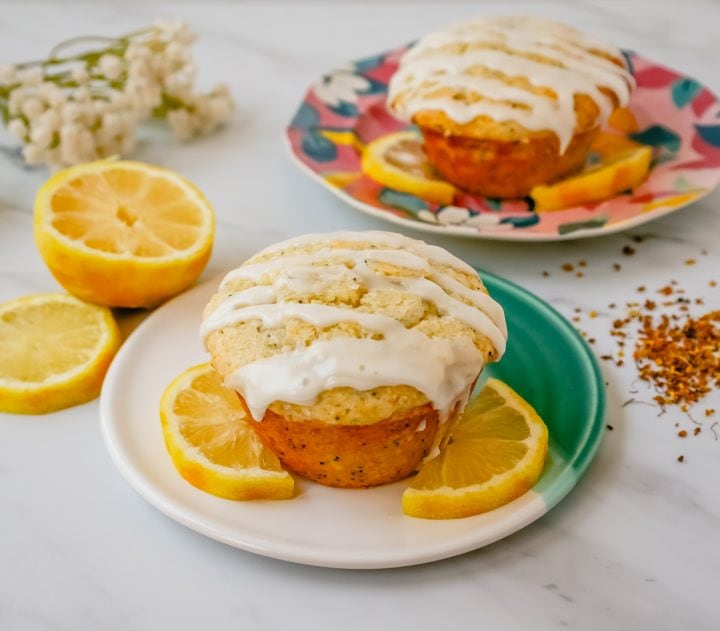 What size should I make these Homemade Lemon Poppyseed Muffins?
You can use either a 12-cup muffin pan for 12 regular-sized muffins or use the 6-cup jumbo muffin pan for bakery-sized muffins. I used the 6-muffin pan for the muffins in these photos.
Note: you will need to add additional baking time for the larger muffins. I will include both baking times in the recipe card. I suggest using muffin liners if using the 6-muffin pan to make it easier to remove the muffins. I suggest lightly spraying the muffin liners with non-stick cooking spray.
What ingredients are in Lemon Poppyseed Muffins?
Butter
Sugar
Oil
Eggs
Fresh Lemon Juice
Fresh Lemon Zest
Buttermilk or Whole Milk
Sour Cream
Poppyseeds
Flour
Baking Powder
Salt
The use of both butter and oil gives the flavor benefits from the butter and the oil gives the muffins a moist texture. The use of sour cream and milk gives the lemon muffins a soft, tender texture. A mix of freshly squeezed lemon juice and grated lemon zest gives it that tangy lemon flavor. I suggest using fresh lemons for the juice.
What baking tools do I need to make Lemon Poppyseed Muffins: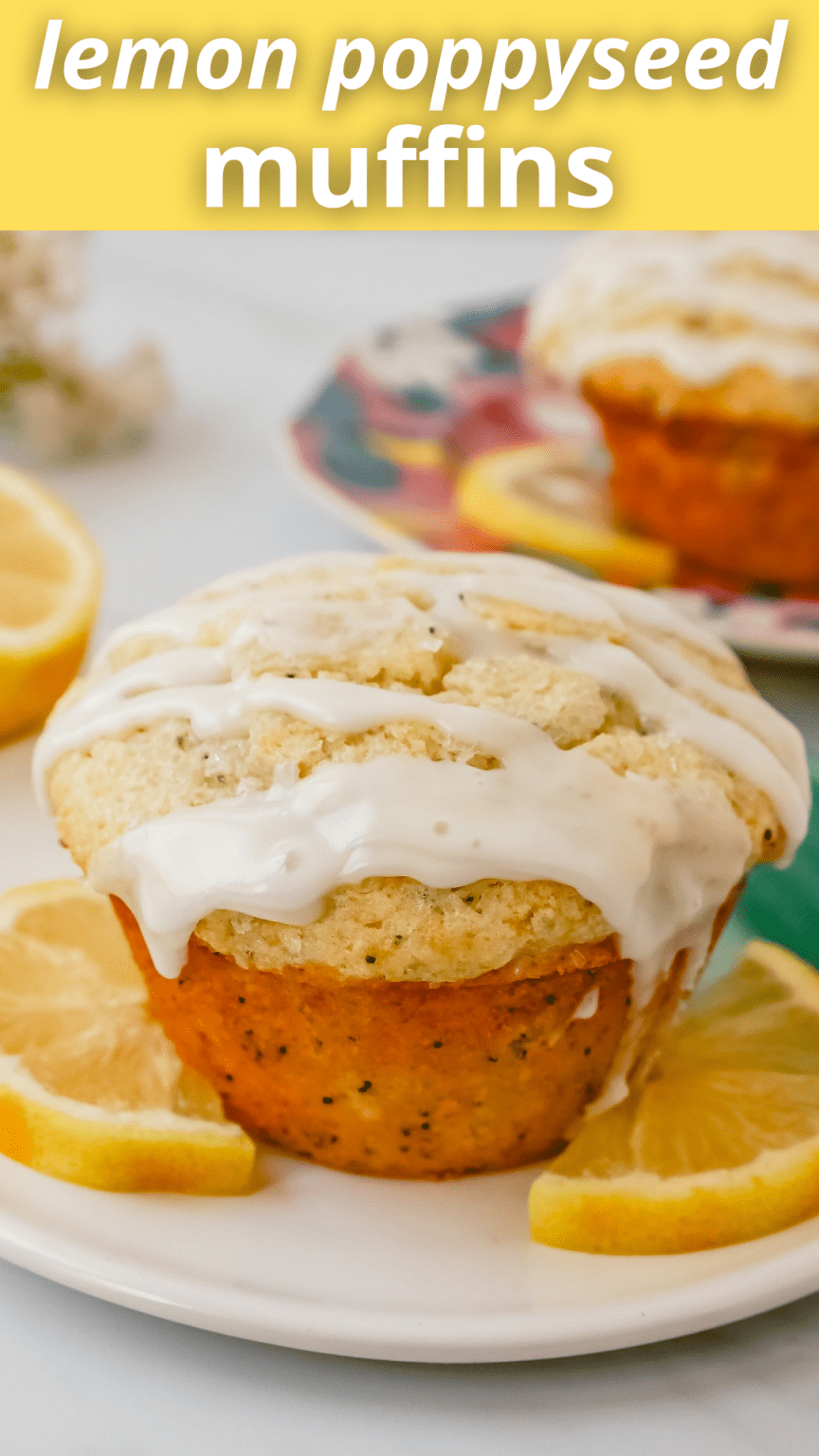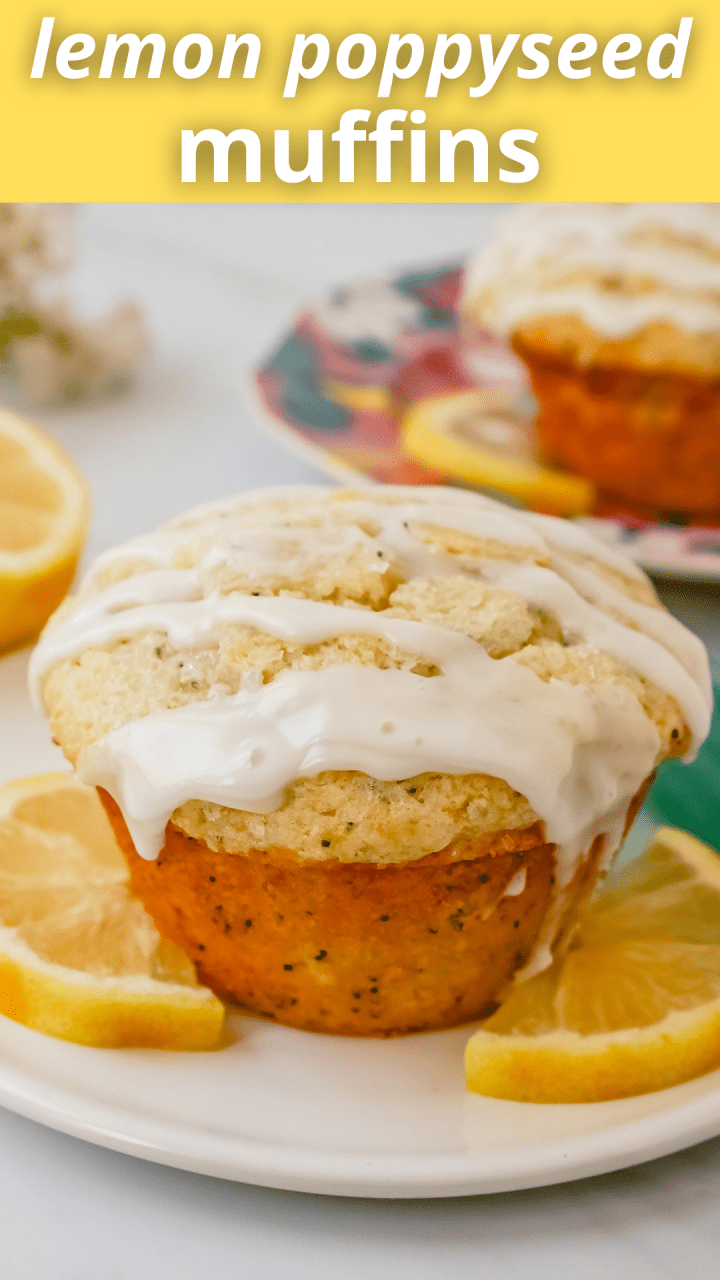 Pin this now to find it later
Pin It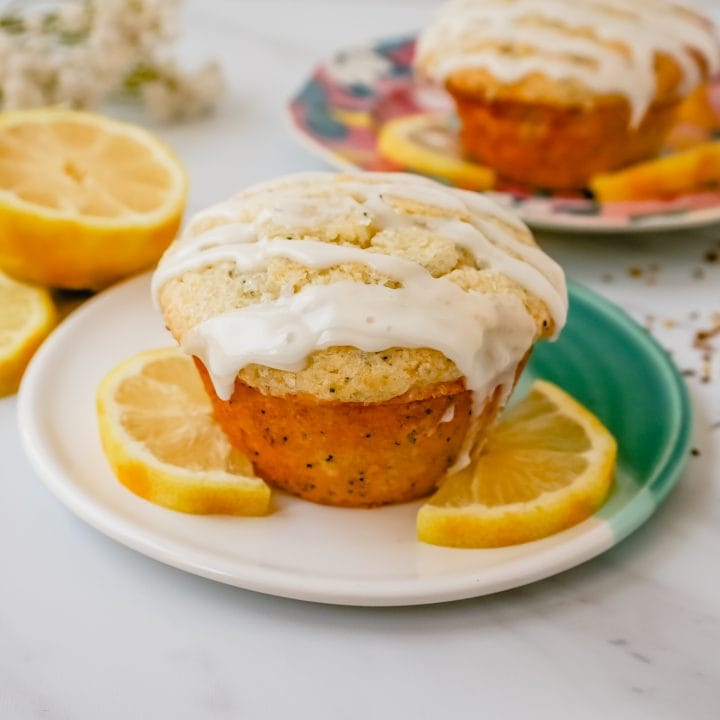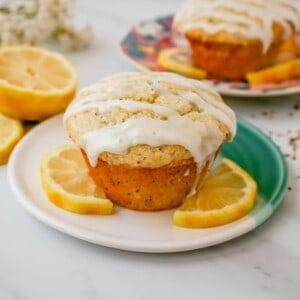 Lemon Poppyseed Muffins
The most tender, moist, light, fluffy, and tangy lemon poppyseed muffins with a sweet lemon glaze. The best lemon poppyseed muffin recipe!
Ingredients
1/4

cup

Oil

4

Tablespoons

Butter

(melted)

1

cup

Sugar

2

large

Eggs

1/3

cup

Buttermilk or Milk*

3/4

cup

Sour Cream

(full-fat)

1

Tablespoon

Fresh Lemon Juice

2

Tablespoons

Lemon Zest

(from about 4 lemons)

2

cups

Flour

1 1/2

teaspoon

Baking Powder

1/2

teaspoon

Salt

2

teaspoons

Poppyseeds
Lemon Glaze:
1 1/2

cups

Powdered Sugar

3 to 4

Tablespoons

Lemon Juice

Sparkling Sugar
Instructions
Preheat oven to 350 degrees. Spray a 6 or 12 cup muffin tin or muffin tin liners with non-stick cooking spray. I suggest using liners if you are making jumbo muffins.

In a large bowl, mix together oil, butter, and sugar for 2 minutes until smooth and creamy. Add in eggs, buttermilk, sour cream, lemon juice, and lemon zest. Stir until completely combined.

Fold in flour, baking powder, salt, and poppyseeds. Scoop into muffin tin liners, filling almost to the top (over 3/4 full). Sprinkle with sparkling sugar.

Bake for 18-21 minutes, if using a 12-cup muffin tin. Bake for 23-26 minutes if using a 6-cup muffin tin. Oven temperatures vary so check the center with a toothpick to determine doneness.
Lemon Glaze:
In a small bowl, mix together powdered sugar and lemon juice. Start with 3 Tablespoons of lemon juice and add more for a thinner glaze and more pronounced lemon flavor.

Once the muffins are done baking, let cool for about 10-15 minutes. Place glaze in a piping bag or place in a sandwich-size Ziploc bag and snip one edge of the bag. Run the glaze along the muffin in a zig-zag pattern.
Notes
I suggest using buttermilk but you can use whole or 2% milk instead.
Nutrition information is automatically calculated, so should only be used as an approximation.