M & M Cookie Bars
Soft chewy brown sugar M & M blondie cookie bars. The best M & M Cookie Bars recipe!
If I had to choose my favorite candy of all-time, it would be hands-down M & M chocolate candies. I took my kids to the grocery store to get some essentials to make sure we were all prepared for whatever is coming next. As I walked down the aisles, I threw two bags of M & M's into my cart. My son looked at me and said, "Really Mom...are these even essentials?" Does he NOT even know me at all? Of course, they are essentials. 🙂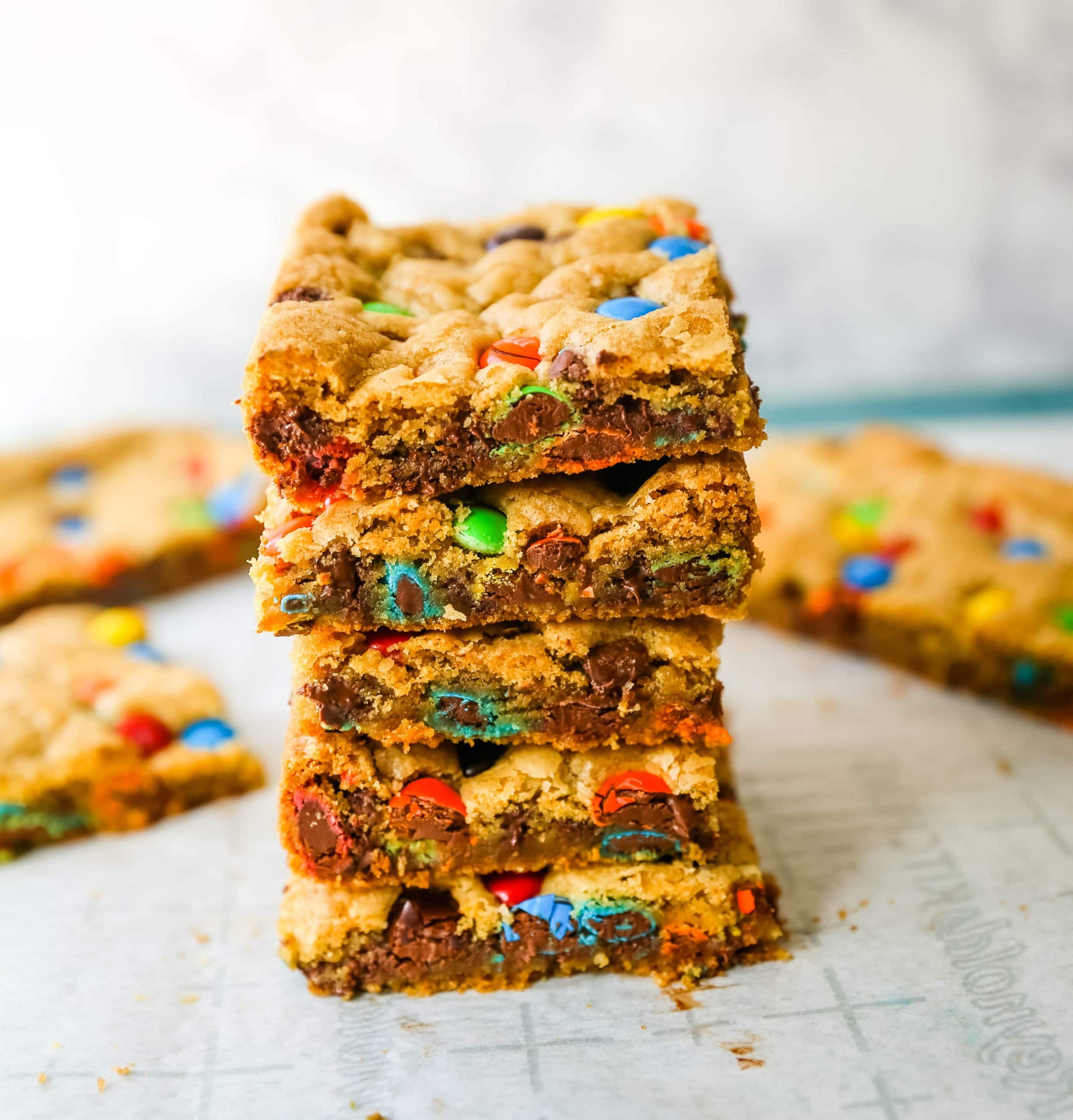 I am combining two of the best things in the world (in my opinion) -- chocolate chip cookies and M & M's. These M & M Chocolate Cookie Bars are heaven sent and will get you through the 3:00 pm cravings. These are soft and chewy, buttery and rich, and has the perfect balance of chocolate chips and M & M's.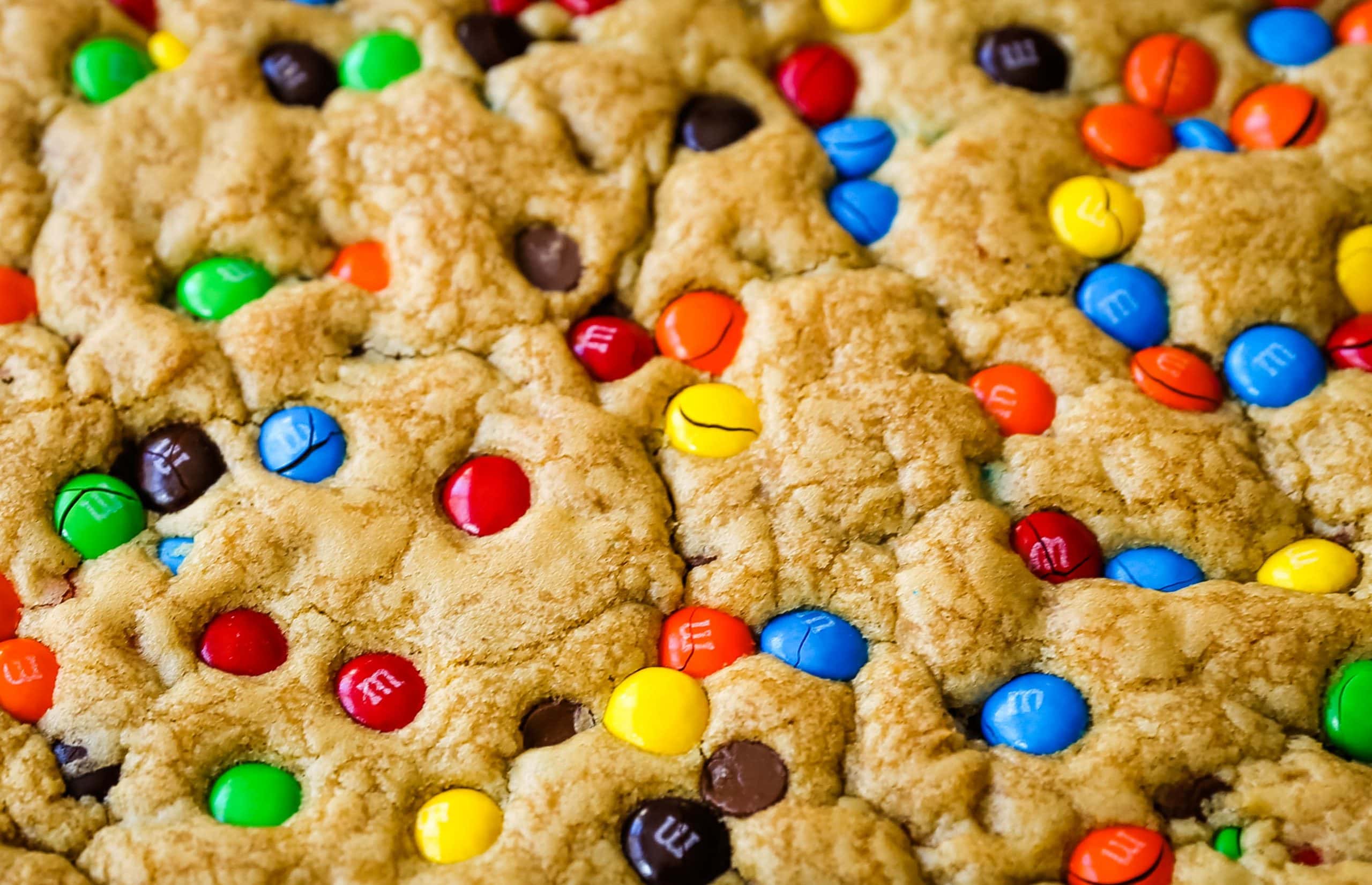 I have been testing and re-testing this recipe for M & M Blondies to get them just right. I wanted to get the crisp edges with chewy centers so a good amount of brown sugar and sugar are added to the recipe. To deepen the flavor, I melt ½ cup of butter in a saucepan until it begins to bubble and become a light golden color. This adds rich toffee notes to the cookie bar dough and also helps to dissolve the sugars.
You are going to love these M & M blondie bars -- guaranteed! The beauty of these M & M bars is that you can freeze them and take them out when you get a craving. You can place them in a large Ziploc freezer bag and they will stay fresh for weeks in the freezer.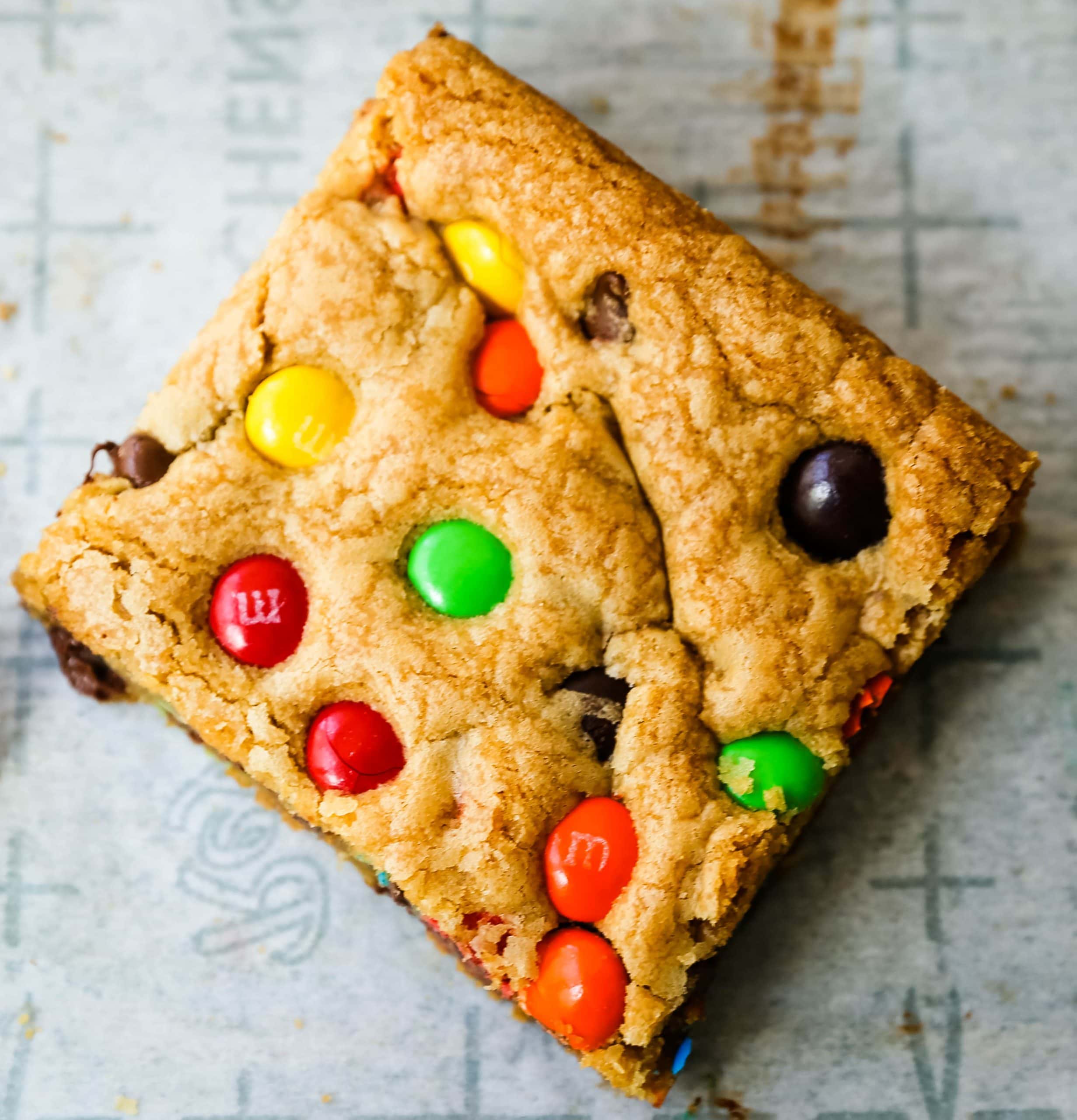 How to make the BEST M & M Blondies Cookie Bars:
Start by melting HALF of the butter in a saucepan. This will add toffee notes to the cookie dough and make it even better! The other half of the butter will be creamed together with the brown sugar and sugar. Once the butter is melted, it will be added to the sugar mixture and all mixed together.
Add one egg and one egg yolk and vanilla and mix for one minute longer.
Fold in flour, baking soda, salt, chocolate chips, and M & M's. Line a 9 x 13 pan with parchment paper and press down on the sides. Add cookie dough to baking pan and spread to the edges. I love this aluminum USA baking pan.
Bake until the edges start to become a golden brown color. Remove from the oven and let the bars set up for at least 15 minutes before cutting.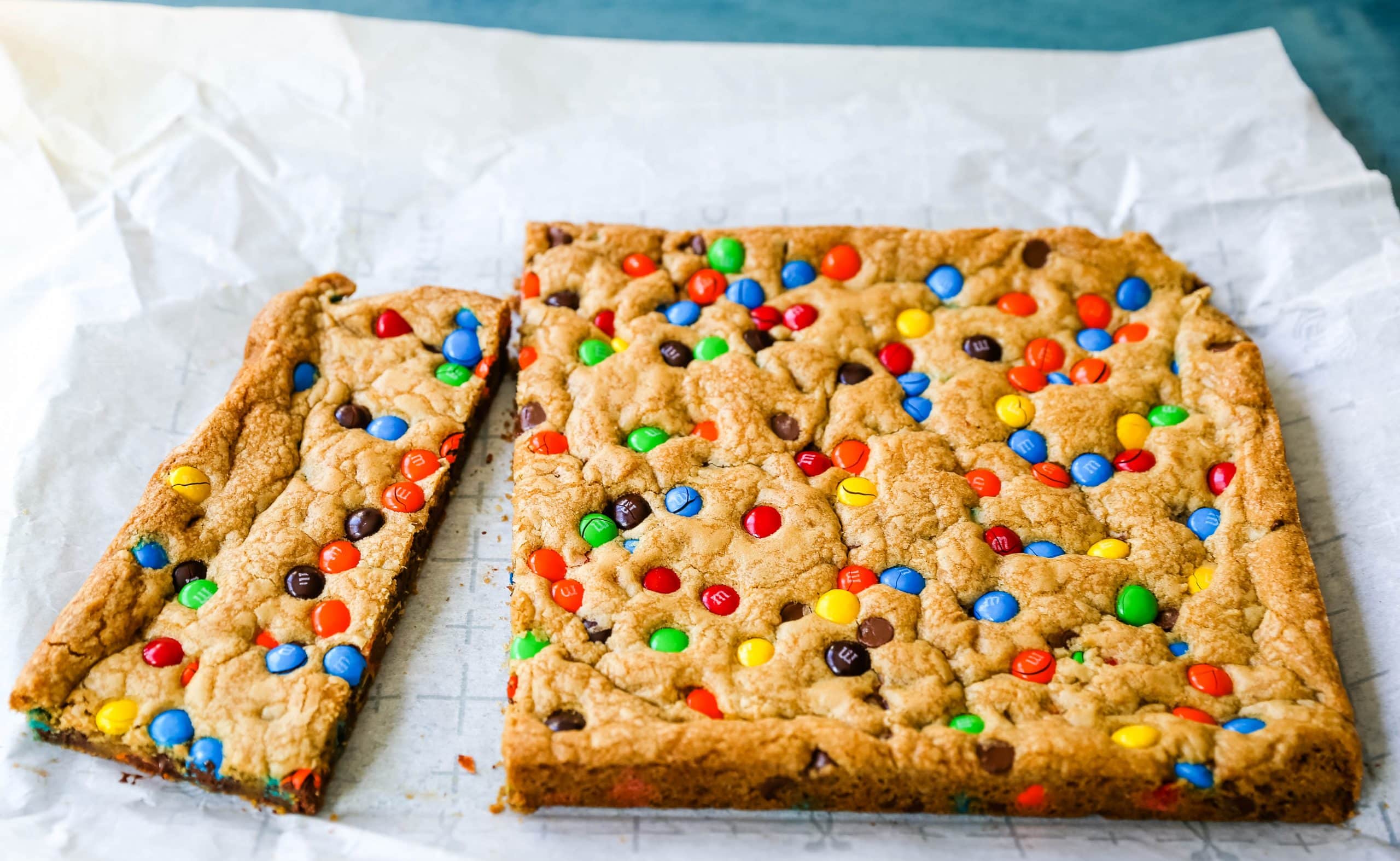 If you love desserts, check out these other recipes on Modern Honey:
CHOCOLATE CHIP COOKIE BARS
White Chocolate Chip Blondies
LEVAIN BAKERY CHOCOLATE CHIP COOKIES