---
This "Manly Man" Sandwich has a tale. It started off as a quest to banish bland sandwiches and create a sandwich that would push the envelope on flavor. There's a little thing called the Super Bowl on Sunday so it's time to share the Manly Man Sandwich that landed me in my very first Pillsbury Bake-Off.
So what is this "Manly Man" Sandwich (aka Roast Beef and Gorgonzola Hoagies)? It's similar to a Philly Cheese Steak or a French Dip but it's even better. We take boring mayo and add chipotles in adobo sauce and fresh lime juice – then spread that on warm french bread. Then we add caramelized onions, roast beef, top it with Gorgonzola (blue cheese) or Provolone cheese and toast it up in the oven. It's ridiculously good and my husband's favorite sandwich in the world (at least that's what he tells me). When the cheese melts and marries with the chipotle mayo, it creates this sauce that is a match made in sandwich heaven.
Let's start from the beginning. To compete for one million dollars as a finalist in the Pillsbury Bake-Off had been on my bucket list since I received the Bake-Off Cookbook as a wedding gift. After seeing a newspaper article about fellow Arizona local, Jenny Flake, from the incredible blog Picky Palate, heading to the Pillsbury Bake-Off,  I was inspired to give it a shot.
I bought a spiral notebook and a pen and started jotting down lists of ingredients that I could pair together. You have to be creative and imagine something that hasn't been published in any cookbook or blog so it had to be unique. To this day, I still have that notebook and I actually filled 33 pages of ideas!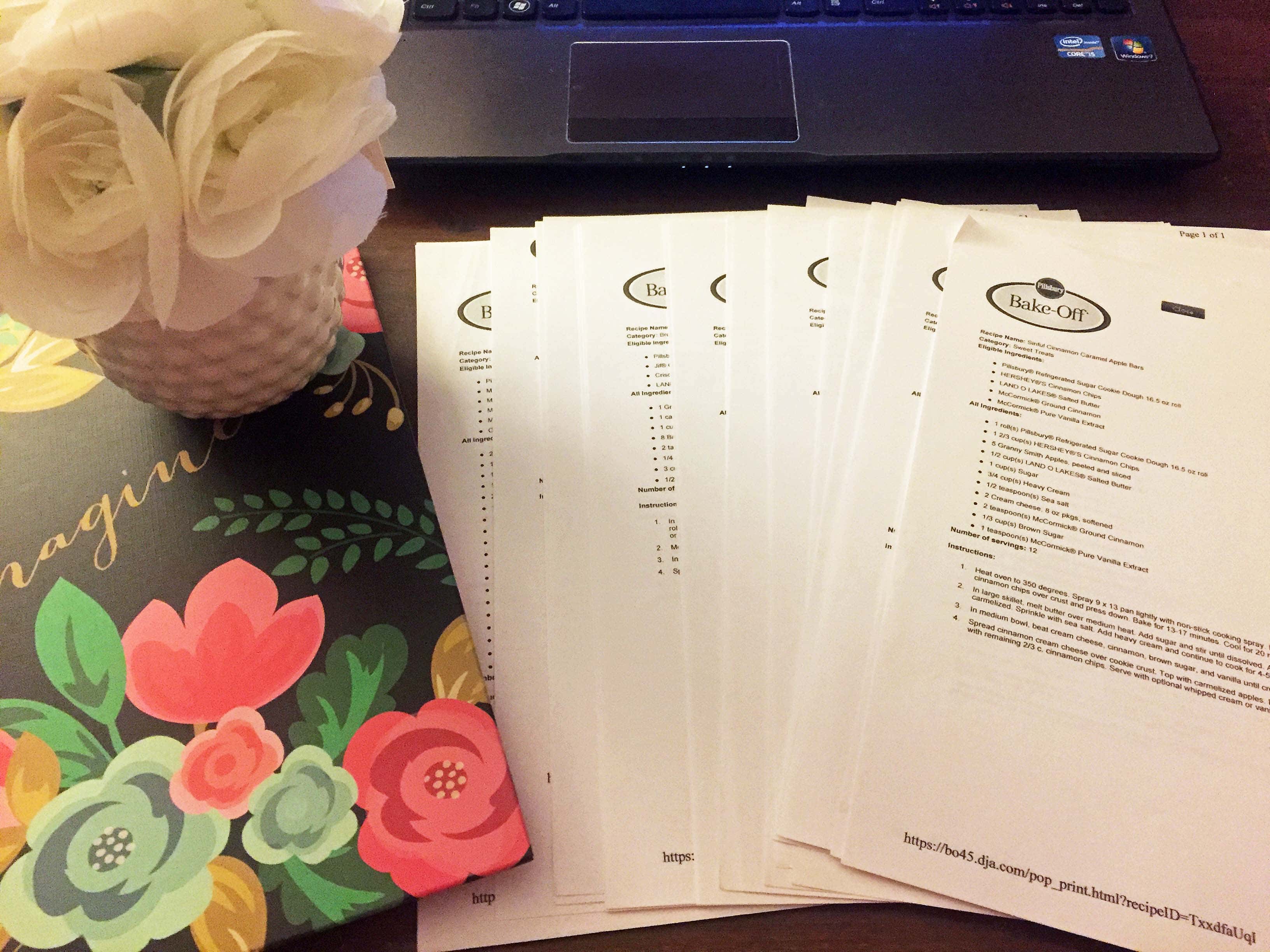 With anything worthwhile, it takes a lot of hard work and perseverance. I submitted 28 original recipes! I truly believe that with some creativity, a lot of hope and hard work, anybody can live their dream. On September 1, 2009 I received the call I hoped for – I was to be a finalist in the 44th Pillsbury Bake-Off. I screamed like a complete lunatic.
The Bake-Off wasn't until April so we were assigned a PR person to help promote it.  I went on different news channels and became a regular guest "chef" on the Valley Dish, a live 30 minute cooking show. I was such a rookie but loved learning and soaking in all of the experiences at they came along. There was so much anticipation and excitement for the day to finally arrive.
Dean and I flew to Orlando, Florida for the festivities. I would like to say that I was cool as a cucumber but that would be a lie…I was a nervous wreck….until I saw the Pillsbury dough boy because he's just the happiest guy ever.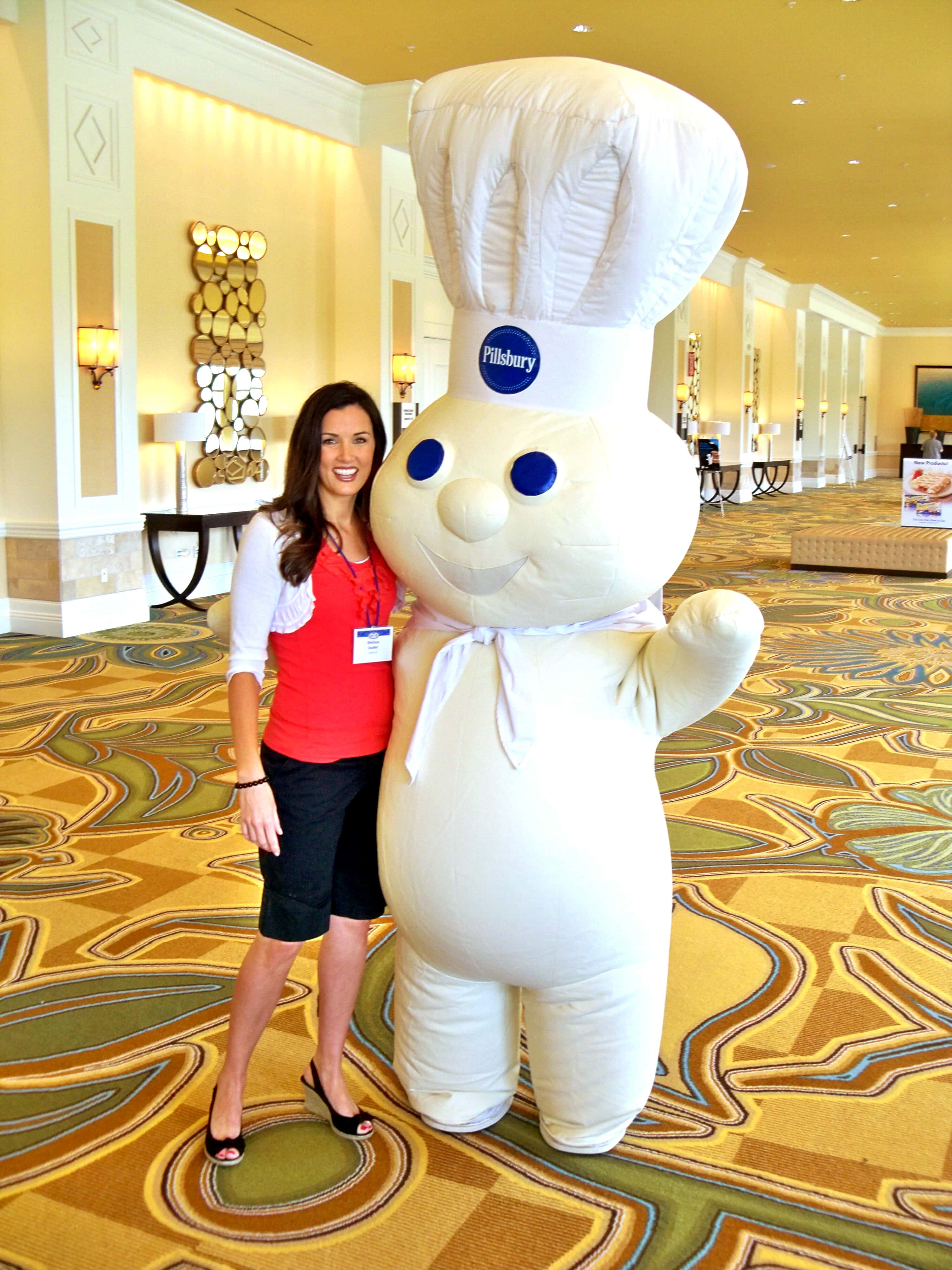 Here's how the 44th Pillsbury Bake-Off worked:
You are given 4 hours to complete your dish three times  – once for the judges, once for the cookbook photo, and once for giving out samples to the media.  You are given only enough ingredients to make it 3 times so if you mess up, you are toast.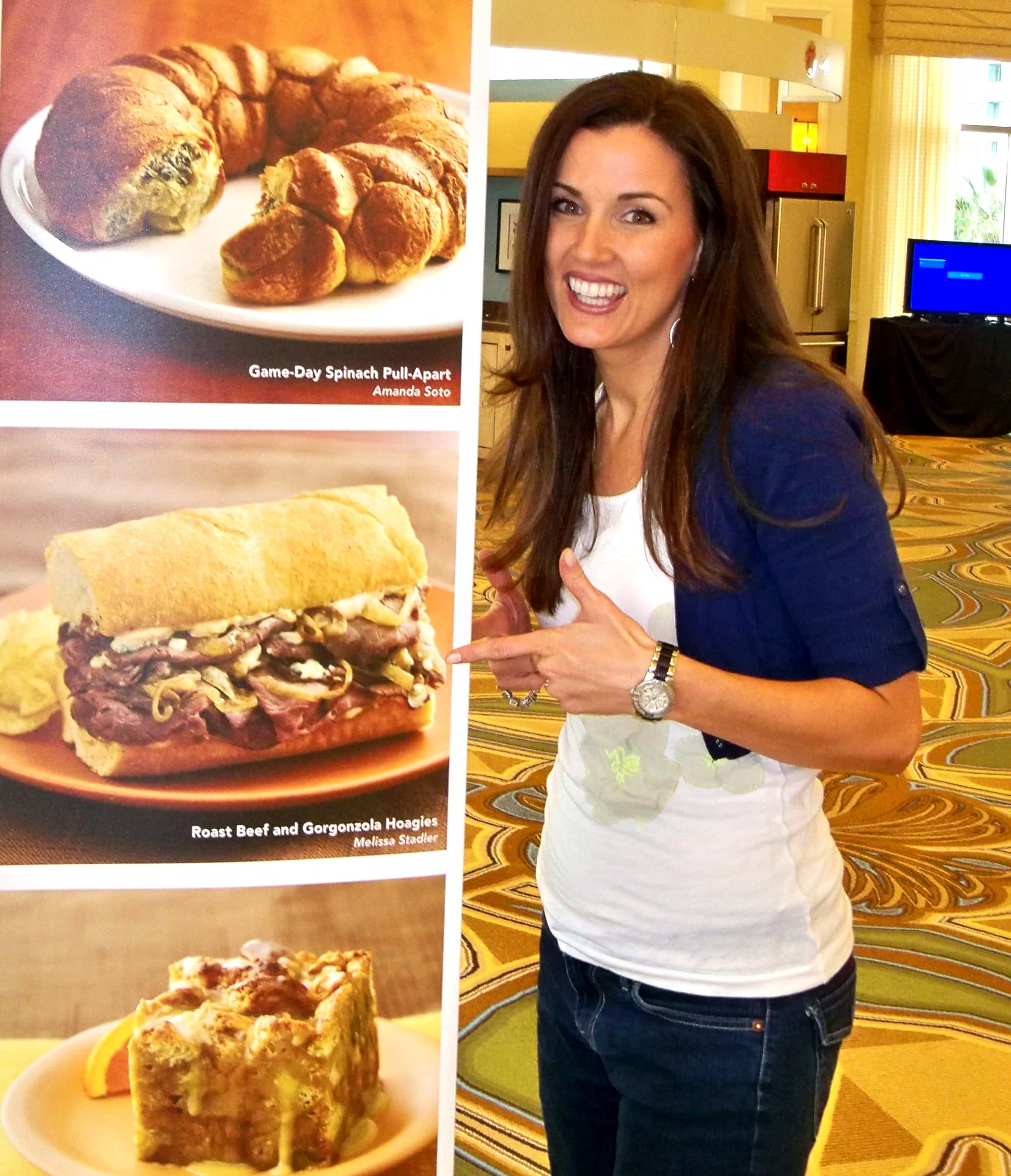 Well, I messed up.
No one can prepare you for the distractions that will come the first time you hit the Bake-Off floor. There are media outlets from all over the nation and since this was going to be on the Oprah show, we had the hilarious Ali Wentworth walking the floor with her camera crew. There were swarms of people everywhere!
My strategy going in was to get my dish to the judges on my first try so I could just sit back and enjoy the rest of the Bake-Off. Everything was going according to plan, the sandwich was looking perfect, and I was ready to go. I just had to put my sandwich in the oven for 2 minutes on broil to toast it and melt the cheese. Two minutes is all.  That's when it happened….distraction was my enemy.
A reporter came by, read the name of my sandwich and asked what was in it. I compared it to a Philly Cheese Steak….big mistake!  He was from Philadelphia and began to tell me why my sandwich wasn't an authentic Philly Cheese Steak and how it could never be as good as the original.  He went on an on and guess what was turning into black charcoal in my oven? Yep, that sandwich. The one that I had been meticulously working on for 1 hour went up in smoke.
Don't do what I did.
Learn from Melissa.
Don't be like Melissa and burn your sandwich.
Do you ever have those experiences when you want to just curl in a ball and cry? You work so hard for something and want to give it your very best effort and you mess up?  It stings. The pain of regret was weighing heavily on my mind. I decided a bathroom break was in order to regroup. I closed the bathroom stall, shed a few tears, and then said a little prayer that I could get it together and finish it just like I dreamed. I put my game face on and went back in to face the challenge ahead.
I whipped up the second sandwich as fast as I could, still focusing my attention to detail but knowing time wasn't on my side. I finished it and it wasn't right. I am not a perfectionist with many things but with my food, I am the ultimate one. I decided that this was the one for the cookbook photo so I left the baking floor to take my sandwich to the photographer and get my photo taken. I was smiling on the outside but was a ball of nerves on the inside.
This was my last chance.  The clock was ticking and I had less than 42 minutes left.  It was the 4th quarter of my Baking Super Bowl and a million dollars was on the line and I had to make it happen.  I knew it would be tight to get it all done since I had to bake two loaves of Pillsbury french bread but I just kept saying prayers to stay calm.
Thiry two minutes went by in a blink of an eye. There were 10 minutes left on the clock and there were only 2 of us left who hadn't submitted to the judges. Oh the pressure! Since we were the only two left, all the media gathered around us to document whether or not we were going to finish in time.  With 8 minutes to go, I picked up my sandwich and made the long walk to the judges table. I kept thinking, "Melissa, don't you dare trip right now and have your sandwich go flying in the air." I made it to the judges table and as I sat my sandwich down, a feeling of relief flooded my body.
Ali Wentworth was there waiting for me with her cameras in tow and I hugged her as if she was my sister from another mister. In my mind, we were best friends and we were going to celebrate this together! It was the best feeling to FINISH. It wasn't pretty but I finished.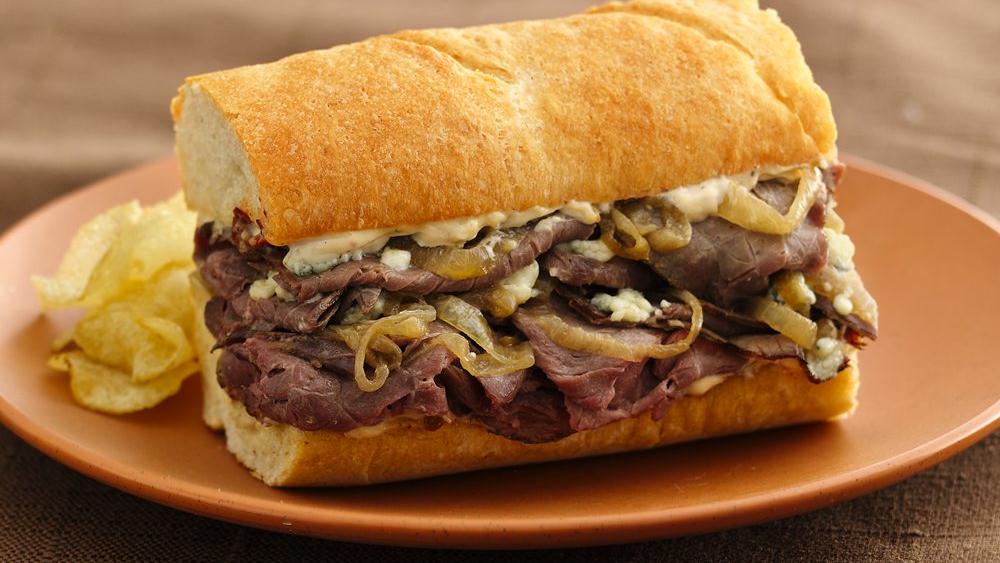 Now, there's also a great story if only we had the time….about how my husband didn't pack anything but jeans for the formal awards ceremony so right after I finished the Bake-Off, the hotel manager was nice enough to drive me to the nearest outlet mall in Orlando so I could rush to buy a dress shirt, slacks, tie, belt, dress socks and shoes for my man.  He had to figure out a way to get himself out of the doghouse for that one. 🙂
All the stress was over and it was time to just take it in and soak in the awards ceremony. I remember Jenny Flake giving me great advice before I left to the Bake-Off to just live it up and don't worry about winning or losing but to just do my best.
For the record, I am not a millionaire.
I didn't bring home the million bucks but man alive it was one of those experiences that changed my life. It was the start of my love for creating recipes for companies and enjoying the thrill of winning contests. I was privileged to get into the Pillsbury Bake-Off again in 2013 and you better believe there was nothing burning in my kitchen!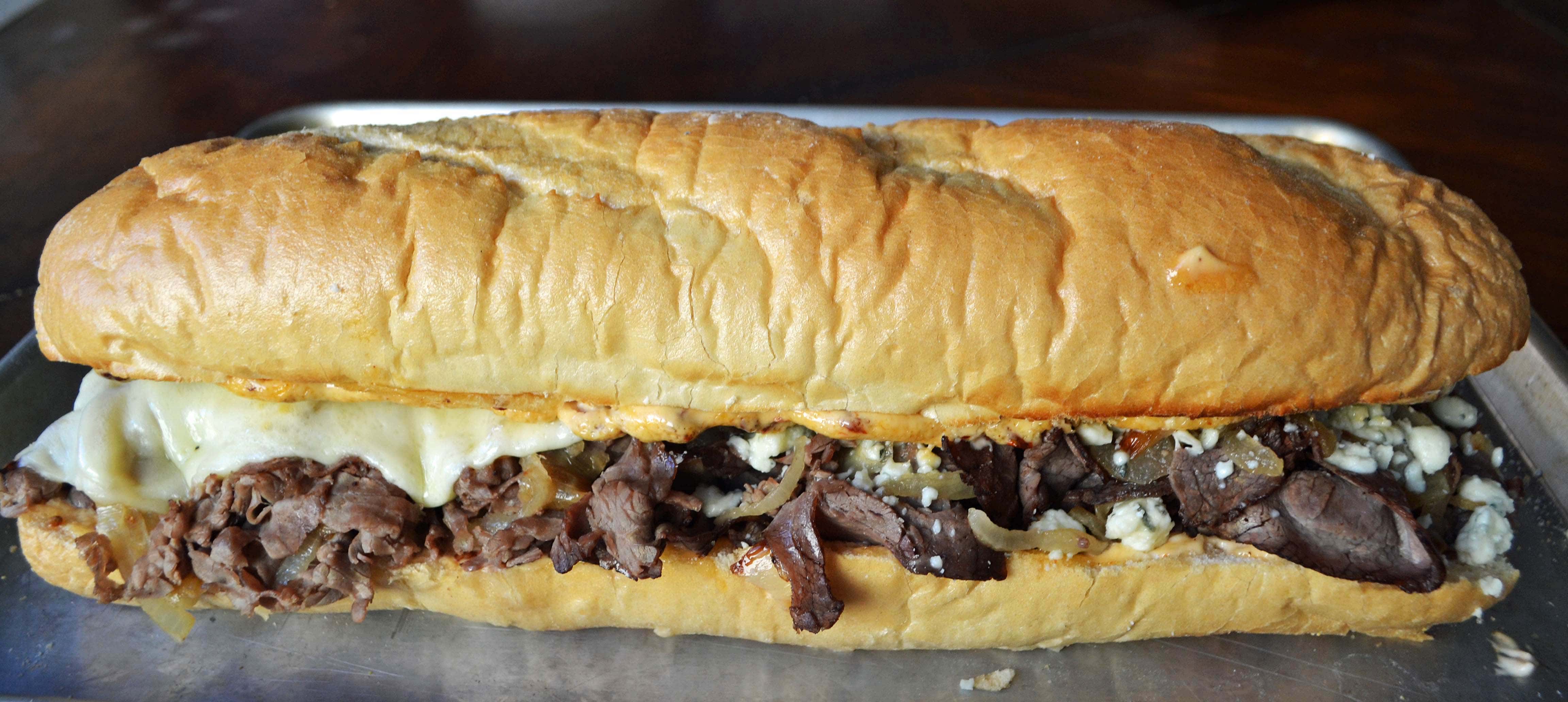 Pin this now to find it later
Pin It
Manly Man Sandwich
Warm french bread topped with simmering roast beef, caramelized onions, gorgonzola or provolone cheeses and spicy chipotle mayo will have them coming back for more.
Ingredients
1

Loaf Bakery French Bread

sliced lengthwise

1/4

cup

Oil

2

Tablespoons

Butter

1

Onion

thinly sliced

1 3/4

cups

Beef Broth

1

lb

Deli Roast beef

thinly sliced

3/4

cup

Mayonnaise

2

Chipotle Chiles in adobo sauce

from 7-oz can, diced

1

Tablespoon

Lime Juice

1/2

teaspoon

black pepper

1

cup

crumbled Gorgonzola cheese

4 oz or 8 Provolone Cheese slices
Instructions
In medium skillet, heat oil and butter over medium heat. Add onion; cook 15 to 18 minutes, stirring occasionally, until tender. Stir in broth and beef; cook 4 minutes. Remove from heat.

In small bowl, mix mayonnaise, chipotle chiles, lime juice and pepper.

Spread 1/2 of mayonnaise mixture over cut sides of french bread. Using slotted spoon, remove beef and onion from broth mixture, reserving broth mixture. Top loaf with beef and onion; top with gorgonzola or provolone cheese.

Set oven to Broil. Broil with tops 6 inches from heat 2 to 3 minutes or until bread is lightly toasted. Watch closely! Cut each sandwich into 4-6 pieces. If desired, serve broth with sandwiches for dipping.

*Adapted from my own Pillsbury Bake-Off recipe entry - Roast Beef and Gorgonzola Hoagies
Nutrition information is automatically calculated, so should only be used as an approximation.
http://www.pillsbury.com/recipes/roast-beef-and-gorgonzola-hoagies/a8fe07ac-a239-45b4-b8a6-84deebf5ffb1
This sandwich is the ultimate game food and will make your guests coming back for more.
Happy Eating!