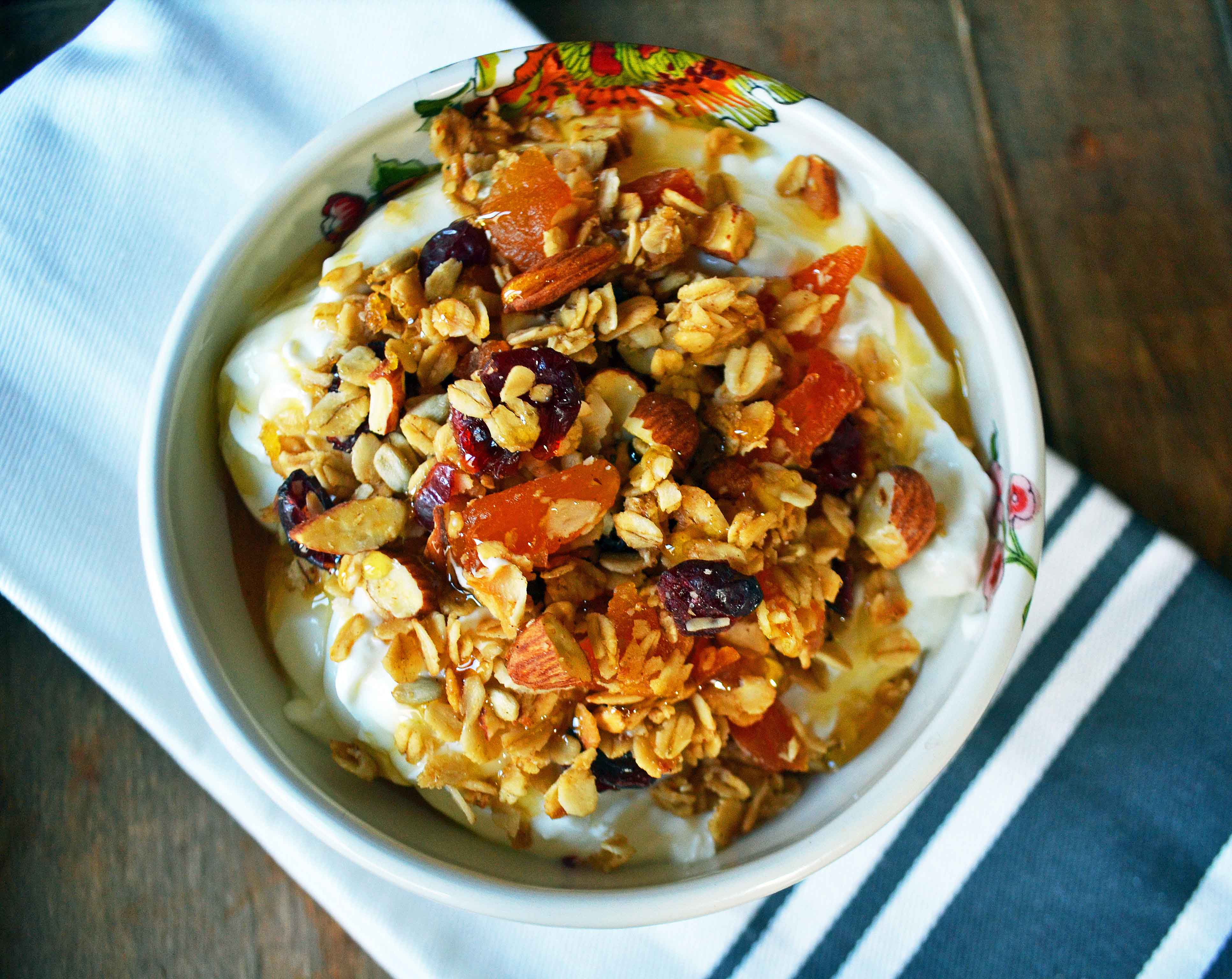 Growing up with brothers, you have to develop some pretty tough skin. My five brothers loved to tease me and I found myself with a lot of nicknames.
When I would go to eat something healthy, they would say to me "what are you....some sort of nature chick or something?" I would respond, "Yes. Yes I am. I know it's confusing because I just ate four chocolate chip cookies but it's all about moderation, right?"
So clearly I had to name something after that childhood nickname - and here's just the perfect thing for it!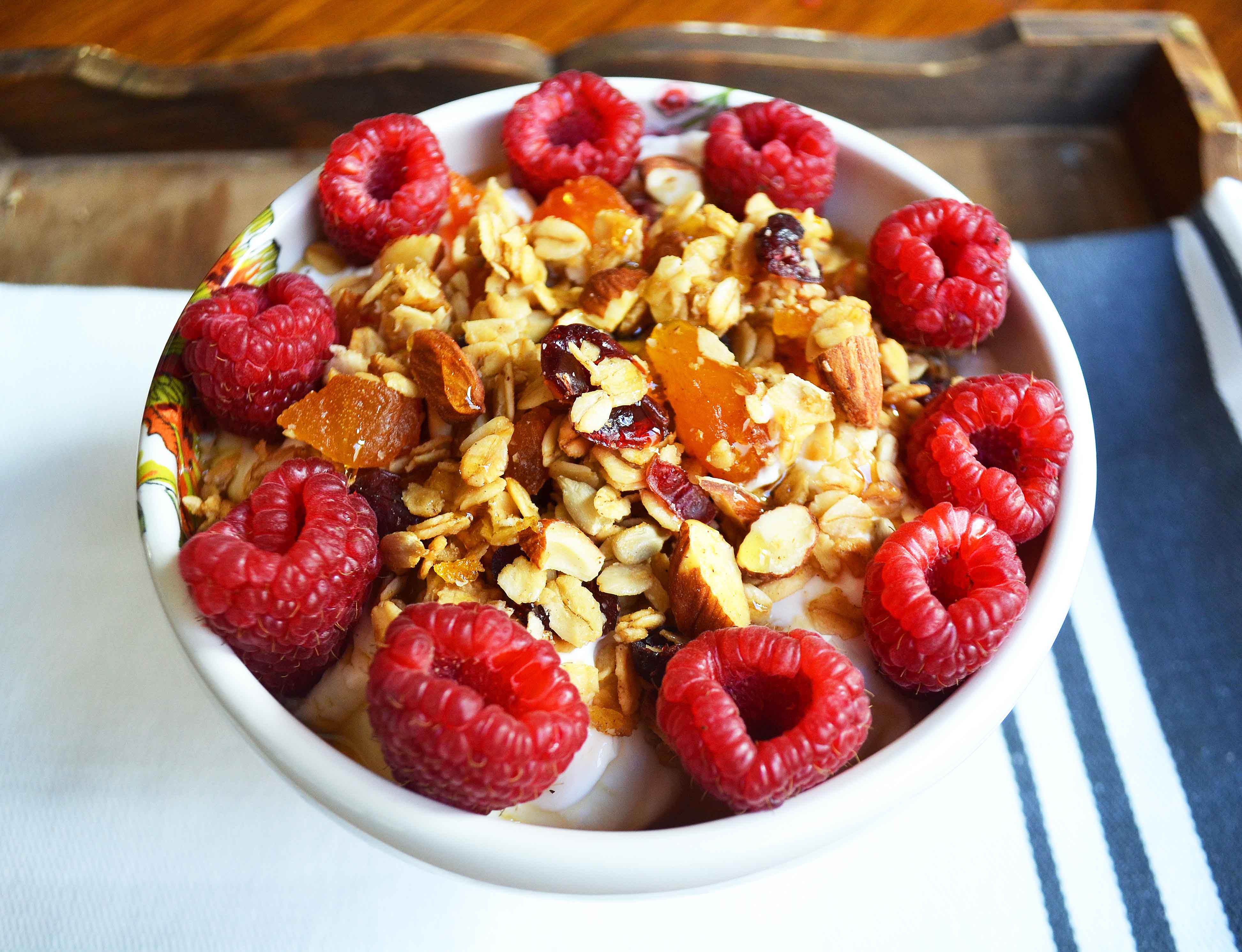 Granola gets a bad rap. You've heard the complaints - too much sugar or too much fat. I wanted to create a recipe that doesn't have any refined sugars and just the good for you all-natural stuff. By using fresh squeezed orange juice (or any 100% pure orange juice in stores), real maple syrup (from real trees), and creamy honey (from real bees - ha!), it will give you incredible energy.
My mother-in-law knows more about health than anyone I know. She studies books and articles on the internet all day long and you should see her pantry! It's a health food store. Years ago when I was visiting, I freaked out because there was no sugar in sight. I rummaged through her cabinets and found some chocolate protein powder and I ate it by the spoonful...I kid you not. Pathetic I know. She has her kids to eating coconut oil by the spoonful. I won't go that far but I don't have any guilt using it in this granola. It's a good for you fat which is a bonus. If you aren't a coconut oil fan, you can substitute canola oil.
One of the greatest aspects of this granola is the versatility.  If you don't like dried apricots, it's okay. Leave them out. If you don't like sunflower seeds, get rid of them. It's okay if you are picky. It's okay. You can tailor make this granola to be chock full of everything you love. If you want to add dark chocolate, be my guest.
For breakfast, you can take a bowl of fresh greek yogurt (or almond/coconut yogurt), drizzle it with honey, top it with fresh raspberries (or any berry), and a place a generous sprinkle of this Nature Chick Granola. It's a hearty breakfast that will keep you satisfied + happy for hours.
This is an excellent topping on the Antioxidant Power Acai Smoothie Bowls.
If this list of ingredients seems like a lot, head to the stores that offer a bulk selection (Winco, Sprouts, etc). My favorite is Winco because their prices are reasonable and I can get just the amount I need. Win win.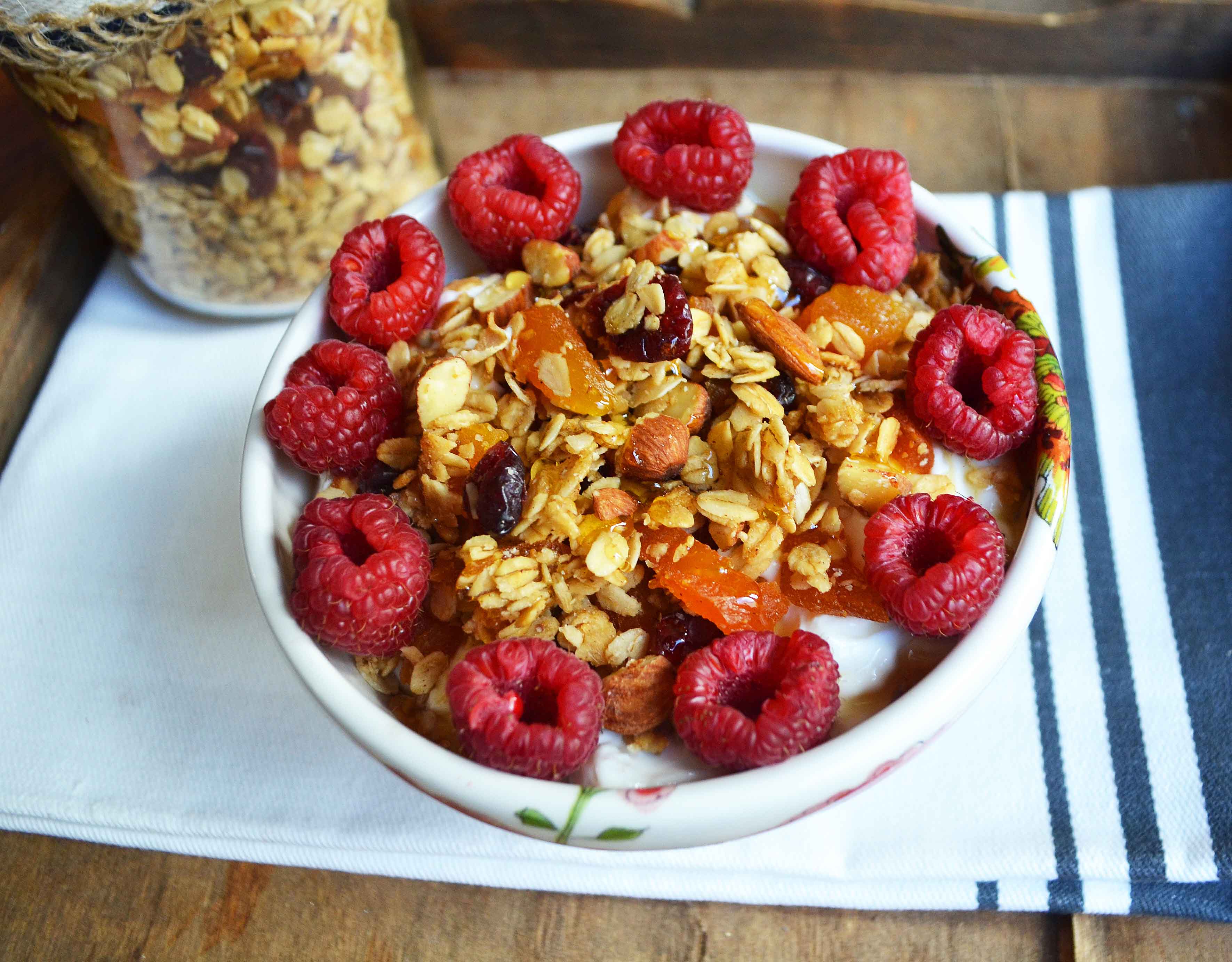 Grab a friend, a bag of this granola, and go take a hike in nature....because then you would be a full-on "nature chick." And that's always a good thing.