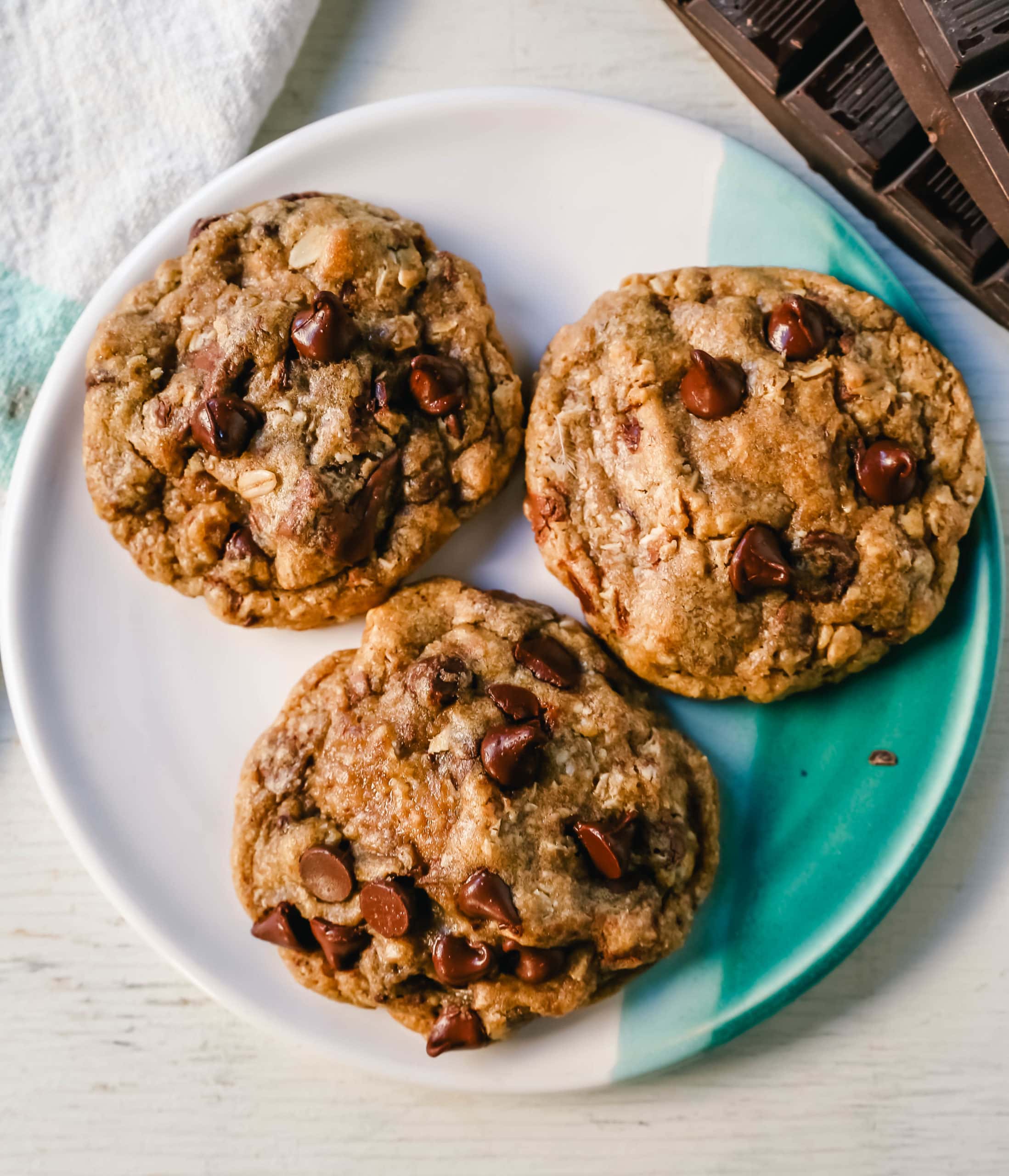 Oatmeal Chocolate Chip Cookies
Soft, chewy oatmeal cookies with chocolate chips. The Best Oatmeal Chocolate Chip Cookie recipe!
Who is baking up a storm out there? This is the time of year when I love heating up the oven and spending my days baking for my loved ones. I love slowing down my life from the hustle and bustle of the holidays and simply just baking in my kitchen.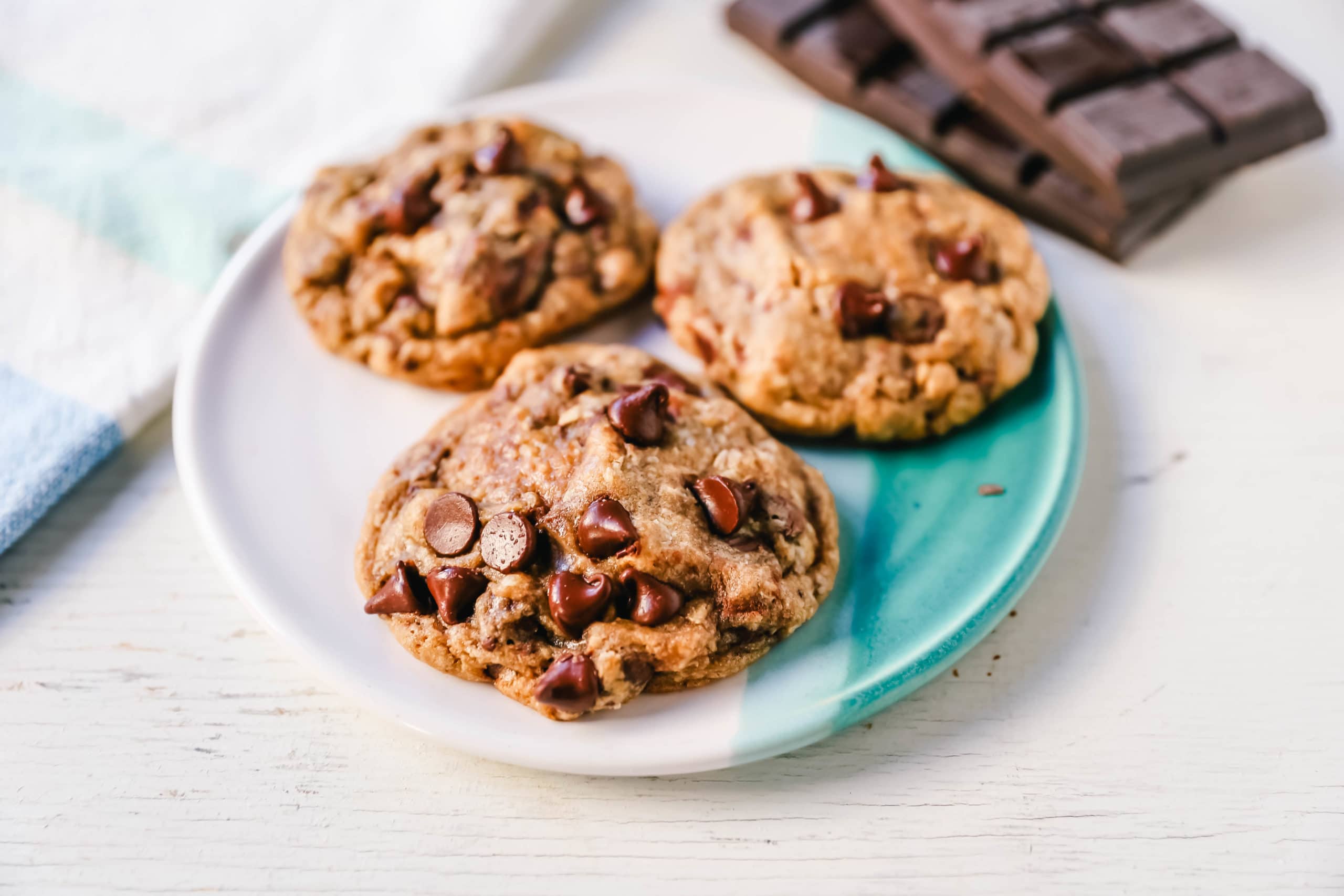 There have been so many of you who have sent me emails and messages asking for my favorite ultimate oatmeal chocolate chip cookie recipe. I am picky about my chocolate chip oatmeal cookies because they better be soft, chewy, and hearty. It is time to share the best oatmeal chocolate chip cookie recipe!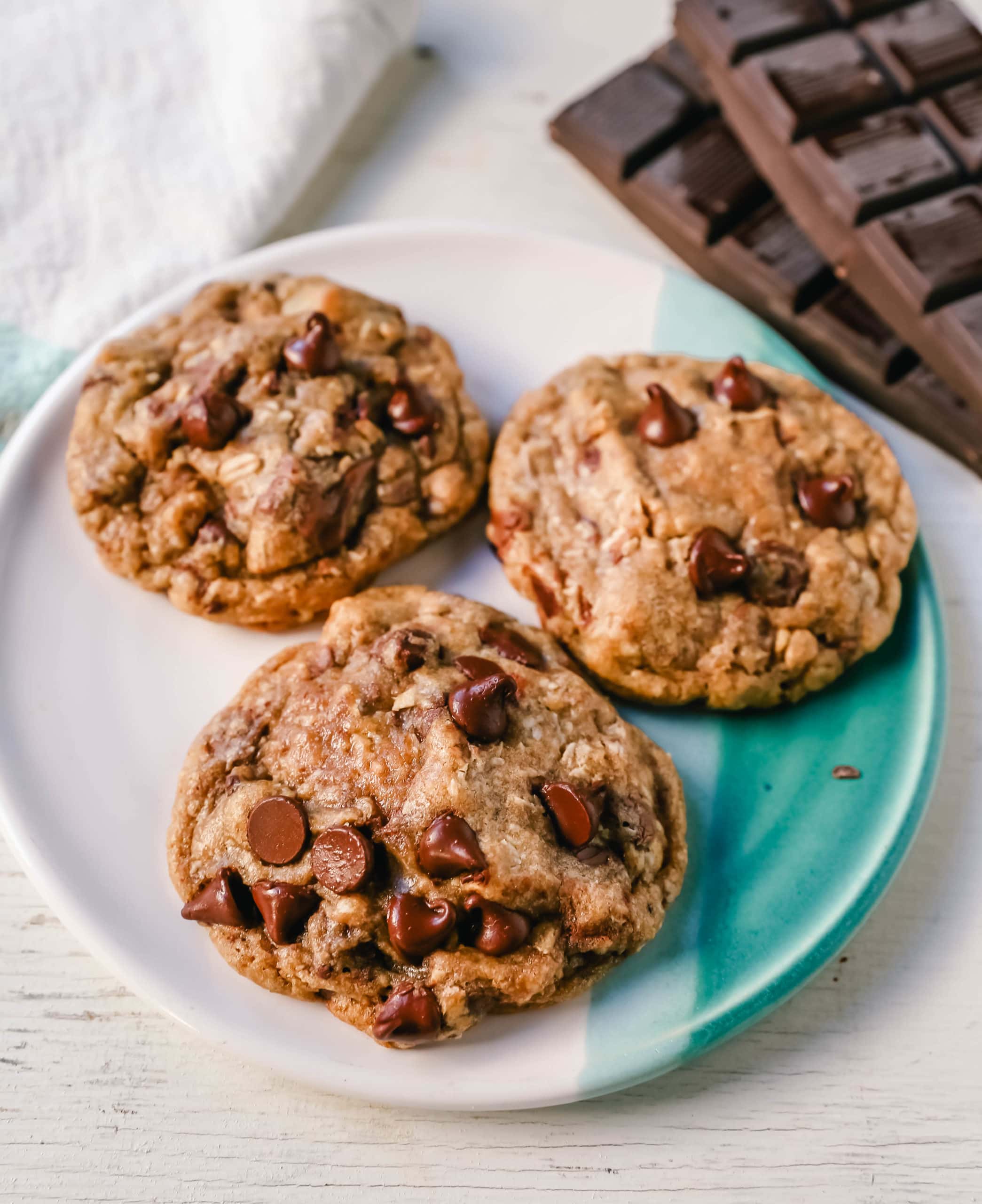 These homemade Chocolate Chip Oatmeal Cookies have the coveted crispy edges, chewy centers, with decadent chocolate. If you really want to up the game, chop chocolate bars into the cookie dough for chocolate chunk oatmeal cookies.
A fun fact is that when you use chopped up chocolate bars they melt better than chocolate chips. Since chocolate chips are formulated to keep their shape, they don't melt as well. I like to use a combination of both so I get the best of both worlds!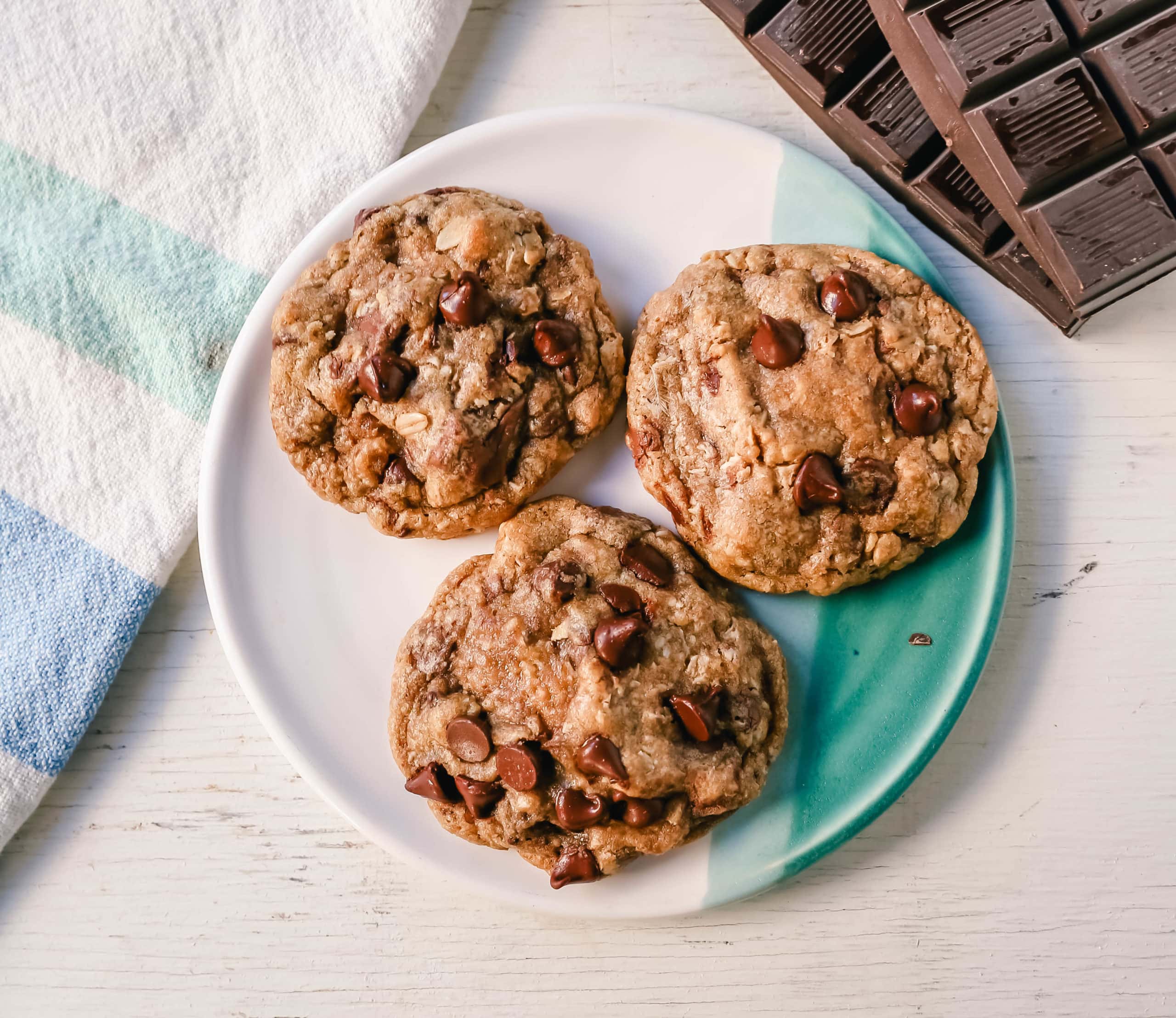 How to make the Best Oatmeal Chocolate Chip Cookies:
In a mixing bowl, cream together butter, brown sugar, and sugar for 3-4 minutes until light and fluffy. This allows the butter to wrap around the sugars and helps to contribute to a creamy texture. It also whips air into the dough which allows the cookies to rise more once the cookies hit the oven.
Use both cornstarch and baking soda. Cornstarch is a game-changing ingredient and makes the cookies extra soft. Baking soda gives the cookies loft.
Use Rolled Oats. I use old-fashioned rolled oats in this recipe. You can also use quick-acting oats but they may soak up more of the wet ingredients quicker.
Use your favorite type of chocolate -- semi-sweet, dark, or milk. You can add chocolate chips or chop up a chocolate bar for chocolate chunks. I like to do a mix of both!
Bake for only 9-11 minutes. Be careful not to overbake! You want them to be soft and slightly underdone. They will continue to firm up on the baking sheet once you take them out of the oven.
If you love cookies, check out these other cookie recipes:
Levain Bakery Chocolate Chip Cookies
Cranberry Oatmeal Cookies
Levain Bakery Oatmeal Raisin Cookies