Sweet and Tart Homemade Lemon Ice Cream. An easy, vibrant lemon ice cream recipe!
Homemade Creamy Lemon Ice Cream
My Grandma was the epitome of warmth and love. There was nothing better than going to Grandma's house because she made us feel like Kings and Queens. Every 4th of July, my family would load up the tan paneled station wagon and make the trek up Camelback Mountain to Grandma's house. The smell of smoky BBQ let us know we had arrived. The star of the show was always her famous slow churned lemon ice cream.
I can still remember the sound of the ice cream machine churning as we added rock salt to keep it nice and cold. We would watch every firework show in the valley and cherish every single bite of this creamy Pucker Up Buttercup Lemon Ice Cream.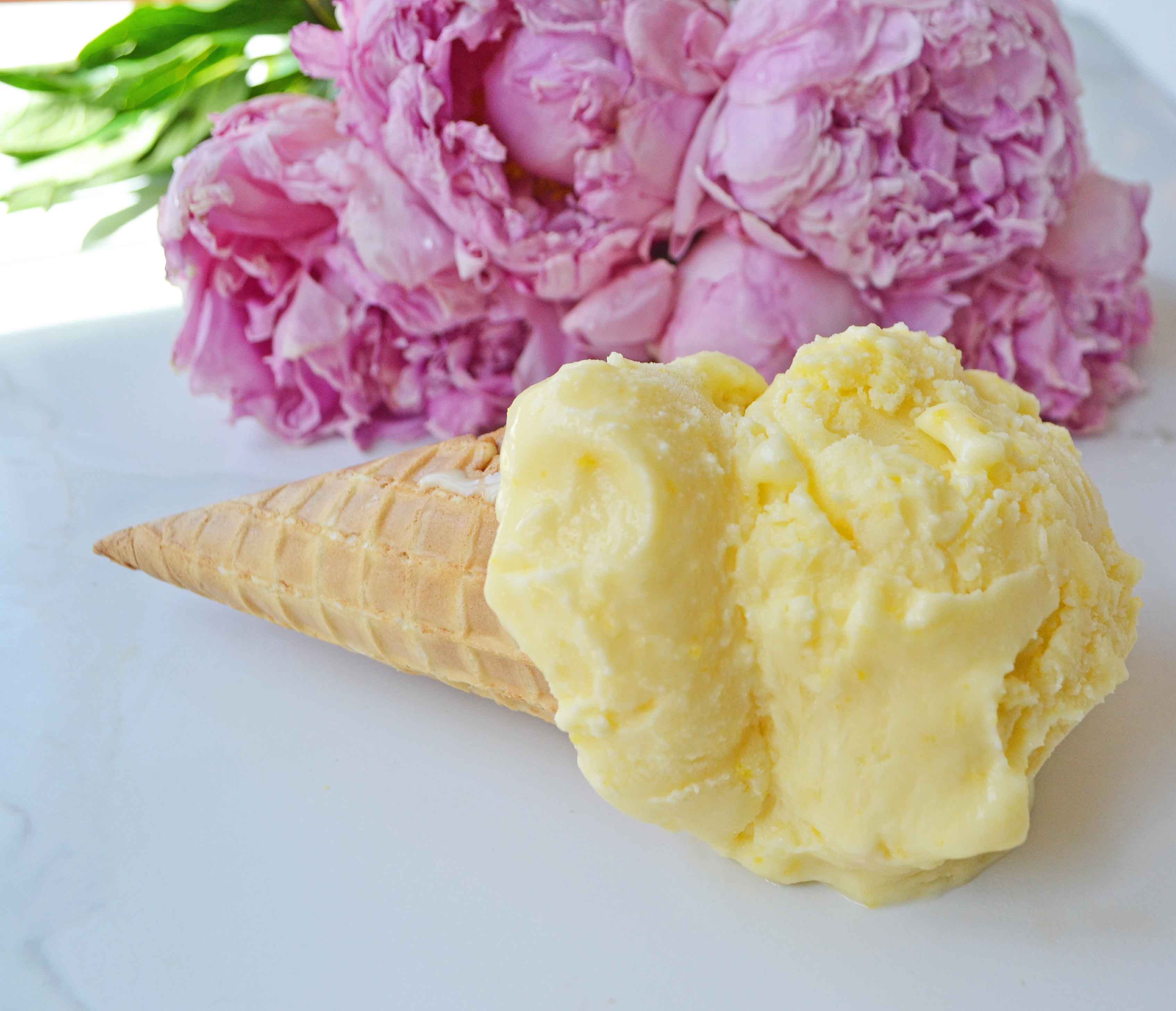 I begged her for the recipe so I could pass on the tradition to my own children. This is the recipe that I submitted to the IKEA Together We Eat contest and received a first-place prize. This creamy lemon ice cream is that good!
The key to Grandma Faye's Lemon Ice Cream is using fresh lemon juice so no fake stuff here! The lemon zest adds a burst of lemon flavor. Always zest your lemons before you squeeze them because it's much easier when it is firm. A microplane works like a charm.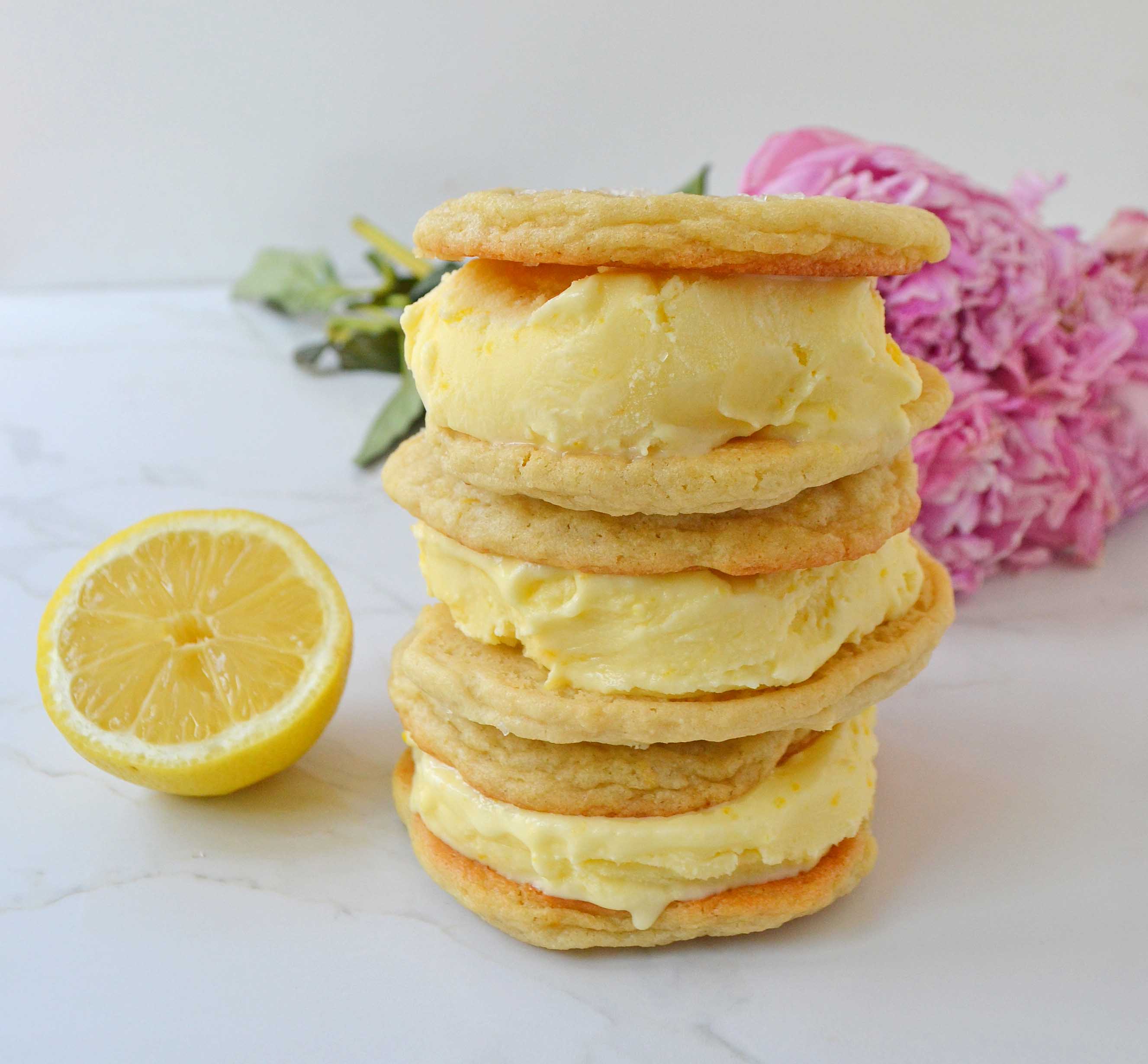 Adding egg yolks to cream creates a richer custard type ice cream so cooking it is a must. It needs to be chilled before placing it in an ice cream maker.
For all of my lemon lovers out there, making lemon ice cream cookie sandwiches will cure all of your cravings. These are unbelievably good. I used Modern Honey's Lemon Sugar Cookies, dusted them with sanding sugar, and stuffed them with this Pucker Up Buttercup Lemon Ice Cream. Lemon Sugar Cookies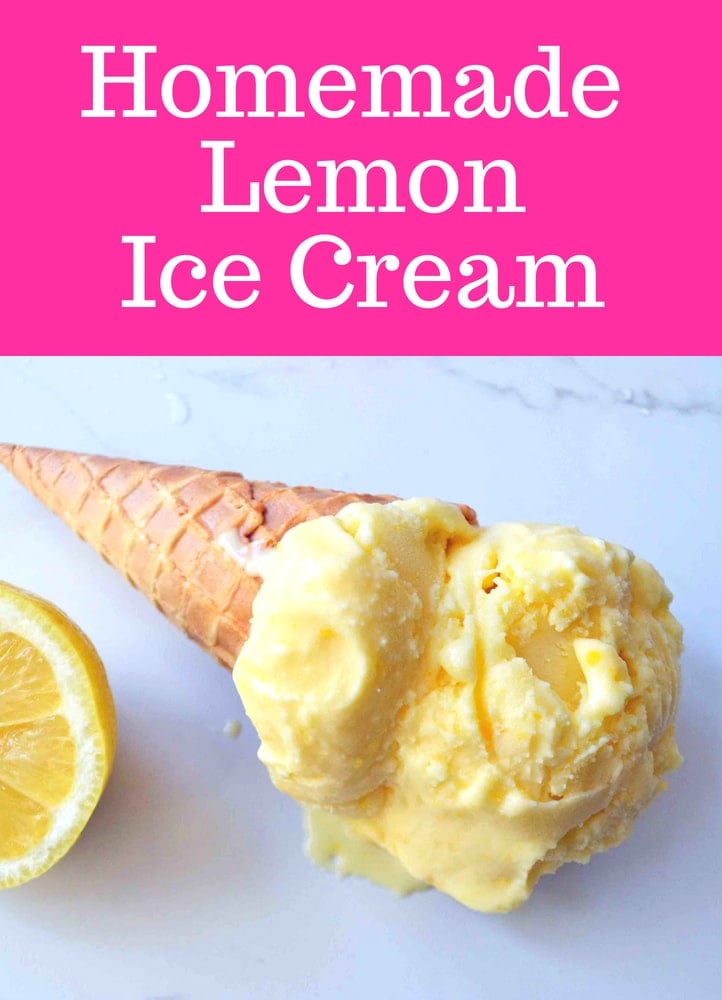 This is the perfect dessert to welcome in summer. Eating this Pucker Up Buttercup Lemon Ice Cream by the pool is the ultimate summer treat.
Happy Baking, my friends!