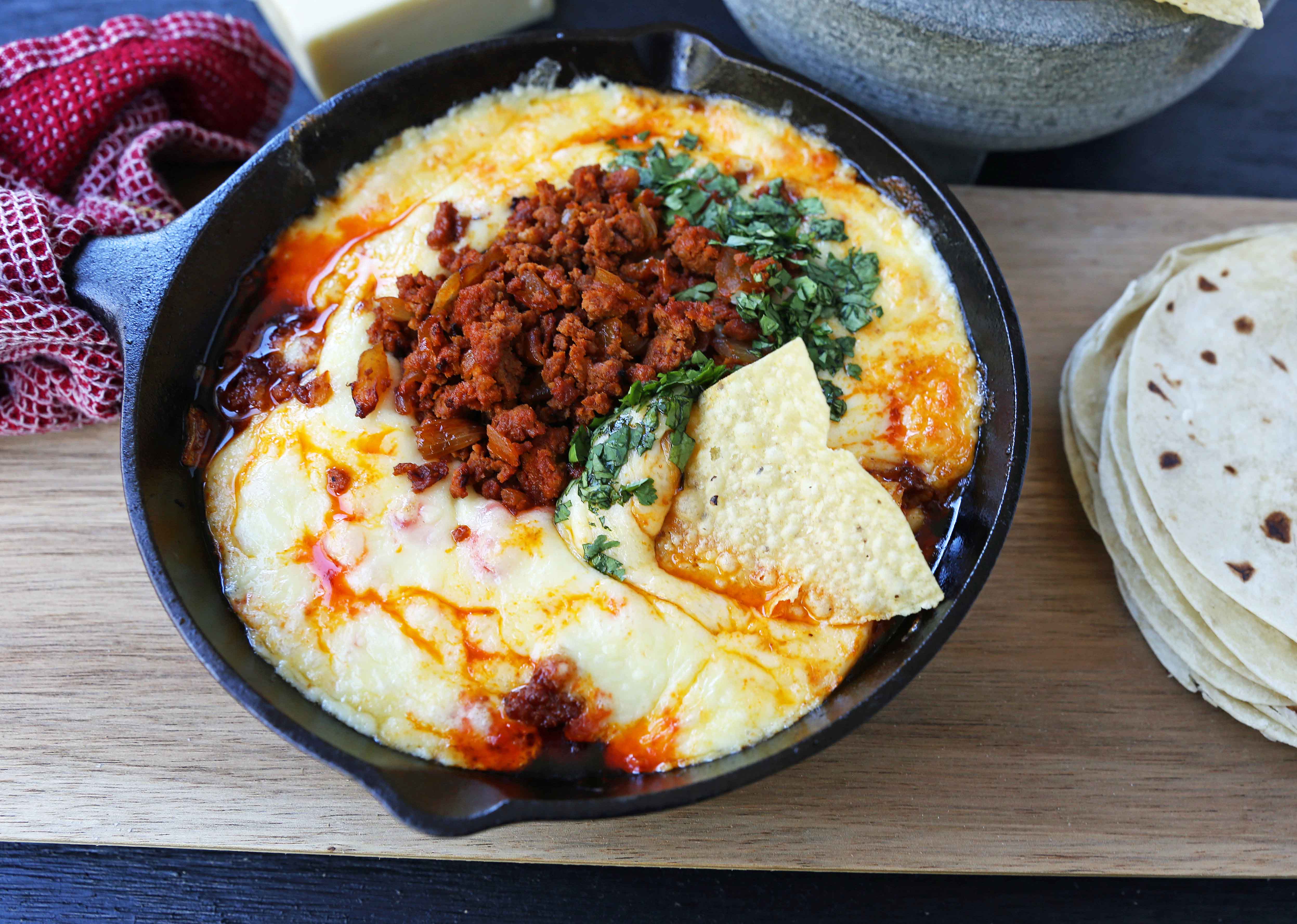 Queso Fundido with Chorizo
A skillet of melted Mexican cheeses seasoned with peppers, onions, and spicy Mexican chorizo sausage and served with hot tortillas or chips.
The perfect Mexican appetizer!
If you really want to wow your people, serve them a big dish of queso fundido. It is a famous Mexican appetizer for good reason. How do you go wrong with ooey gooey melted cheese baked up in a skillet? You don't. It's perfection.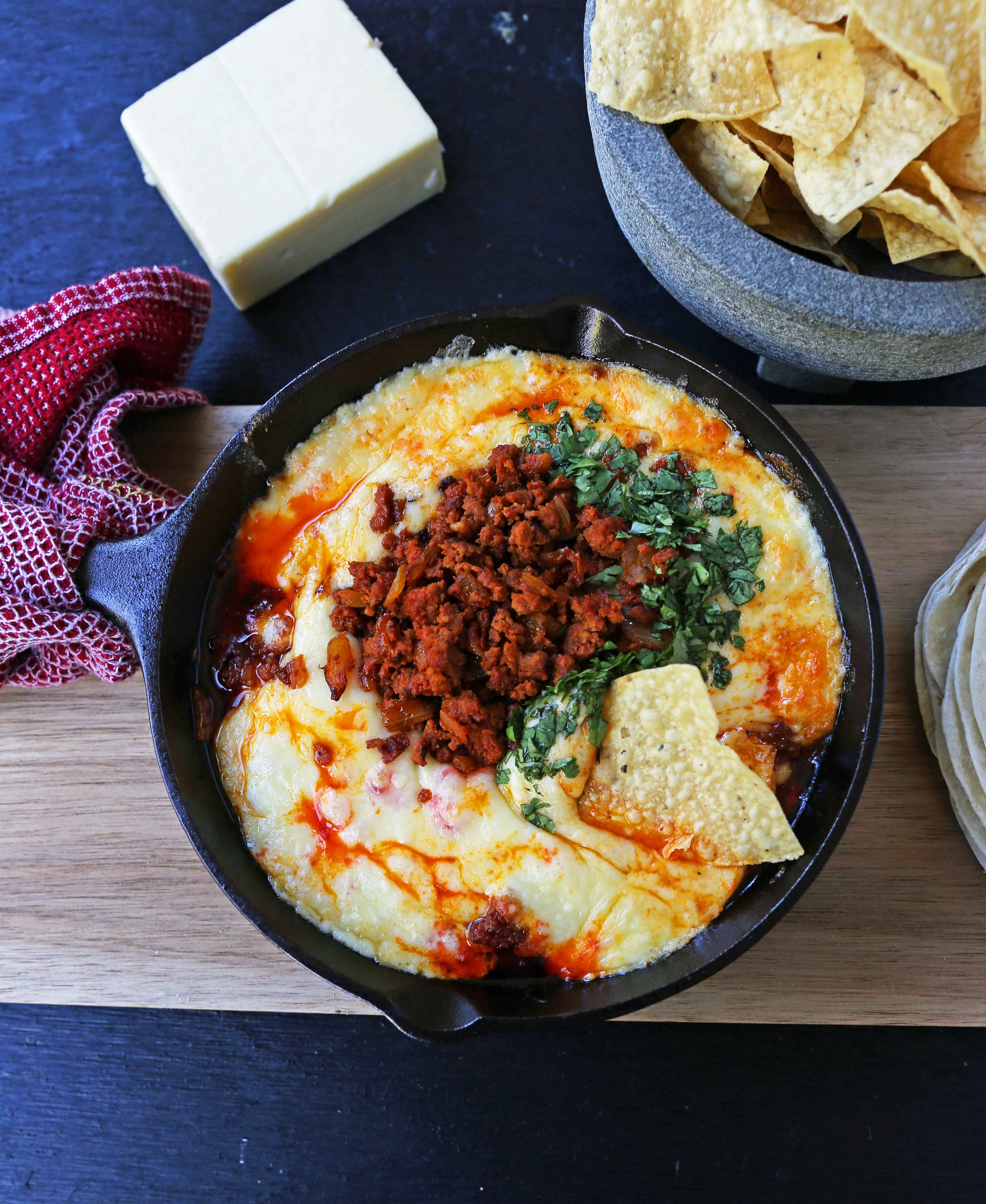 Since I grew up with five brothers who are all very passionate about food, we love to go out to eat together.  Mexican is usually at the top of our list and you better believe that if queso fundido is on the menu, we are ordering it.  It is the most flavor-packed appetizer!
So I wanted to figure out how to make it at home.  It's all about the combination of Mexican cheeses melted together with spicy chorizo, onion, and peppers. The key is to melt the cheese without it turning rubbery.  I found that by baking it in a hot oven in a roasting pan of simmering water, it cooks it low and slow and gets a perfect melt.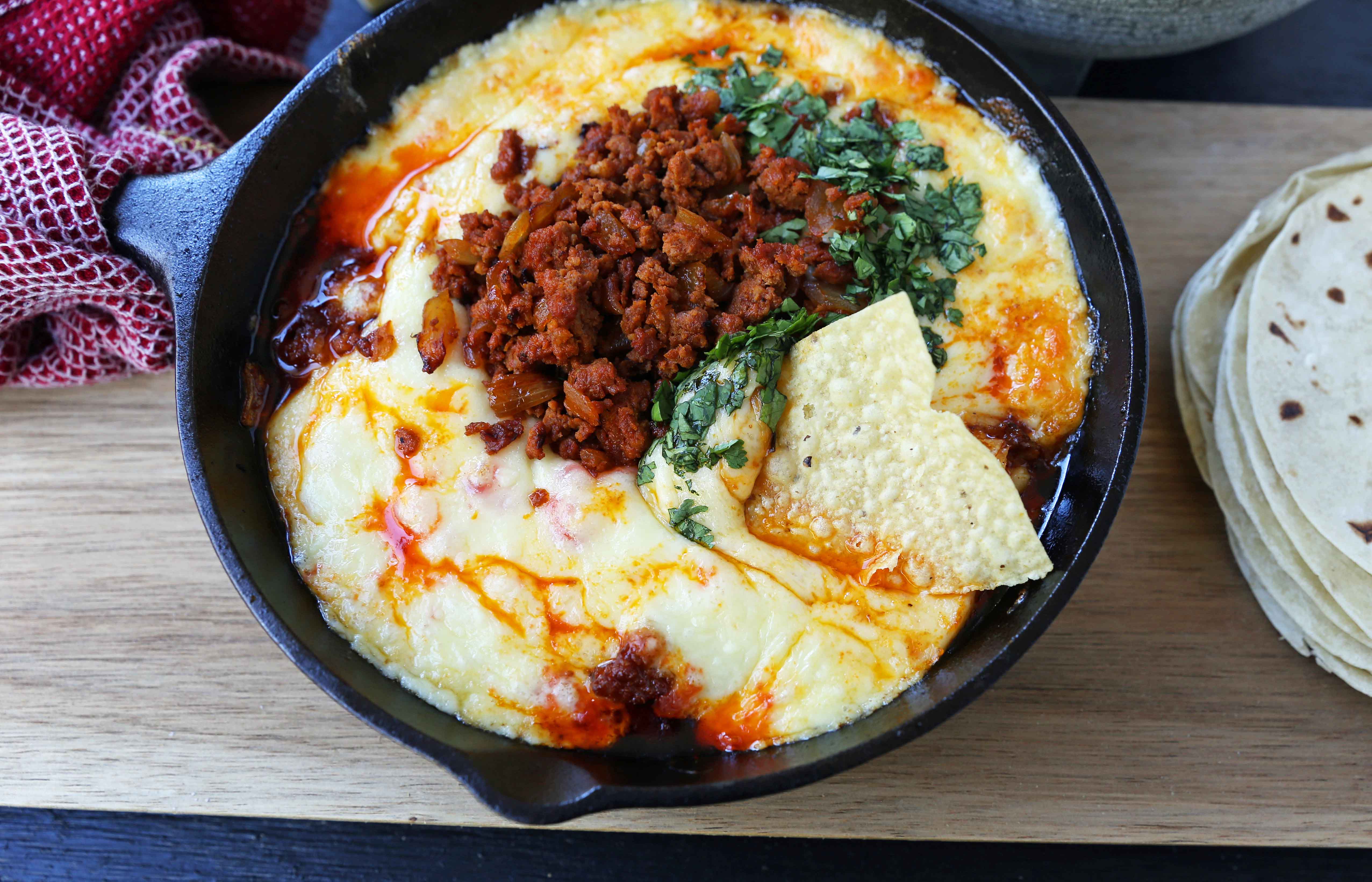 What is Chorizo? Mexican Chorizo is generously seasoned ground pork that is full of Mexican spices and flavor. It can be found in the meat department of your local grocery store.
Choosing the right cheese is highly important as you want to find cheeses that melt well. I prefer to use a combination of Monterey or Pepper Jack (the latter gives more spice) and queso asadero (also known as queso quesadilla). You can also use oaxaca cheese.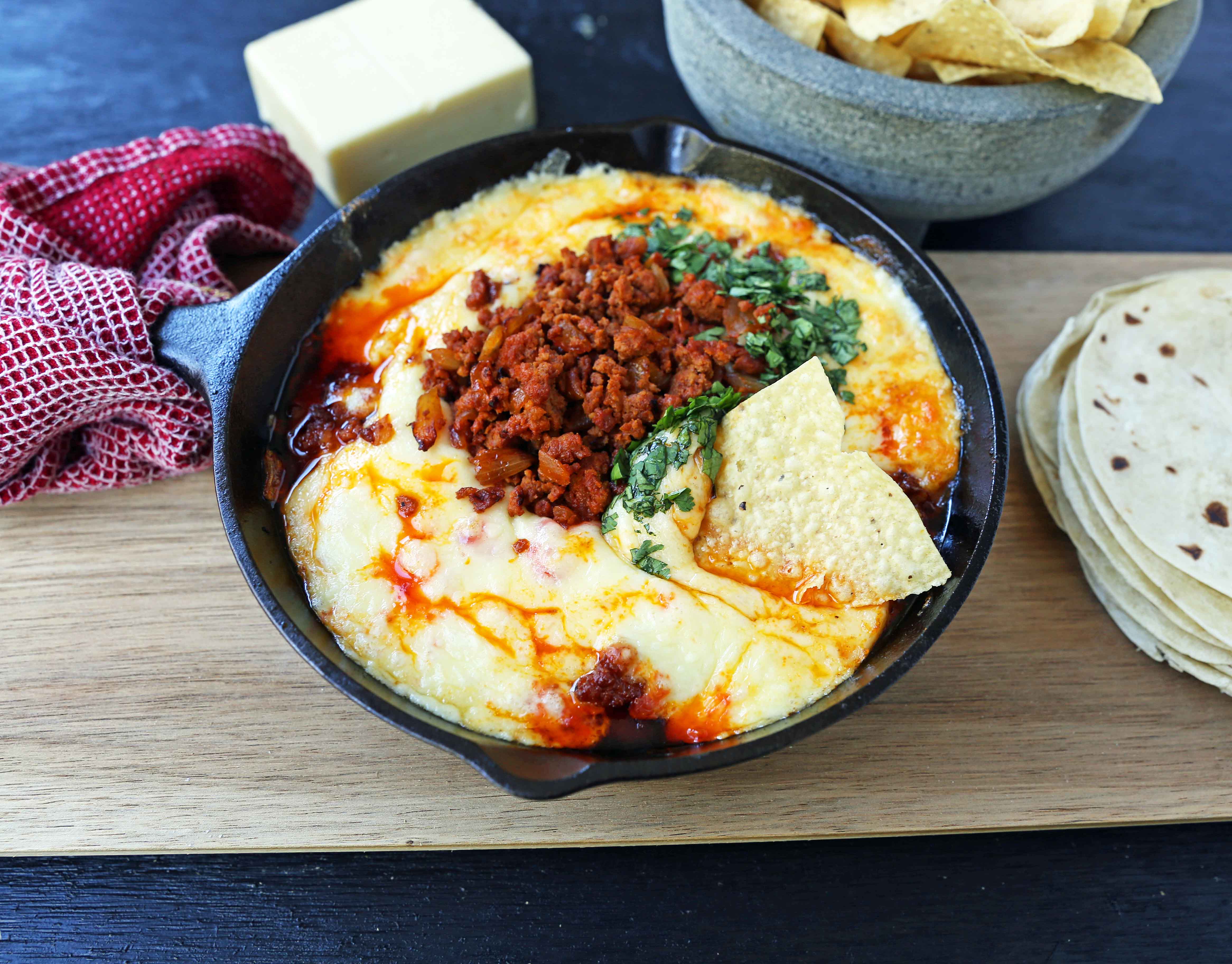 The key is to serve this nice and hot so the cheese stays melted.  Serve with fresh corn or flour tortillas or tortilla chips. For a bit of freshness, top with fresh cilantro and finely diced tomatoes.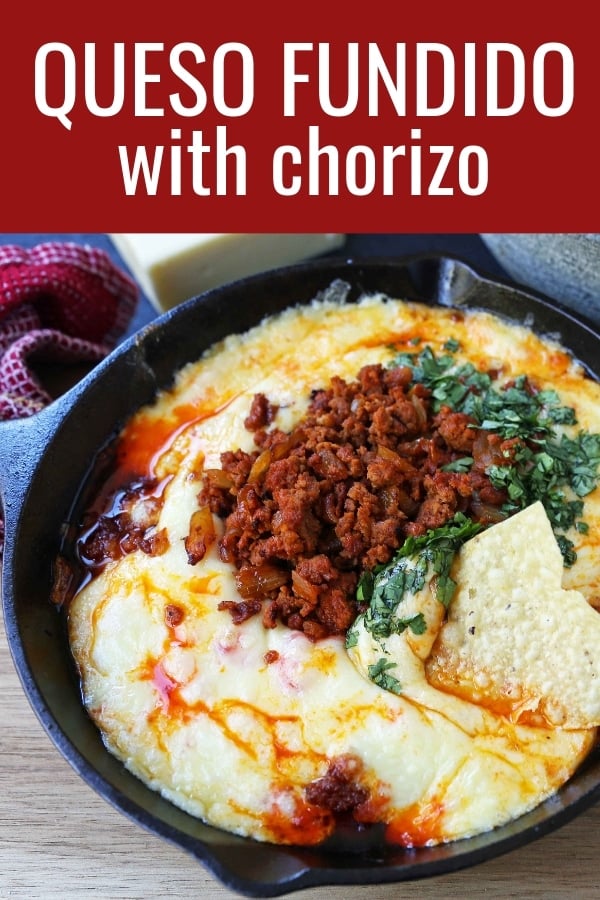 I love to hear from you! If you make this recipe, please be sure to leave a comment and give this recipe a rating. Sign up for my newsletter below so you never miss a recipe. Thank you for following along! I truly do have the greatest readers. FOLLOW ME ON:   INSTAGRAM --- FACEBOOK --- PINTEREST