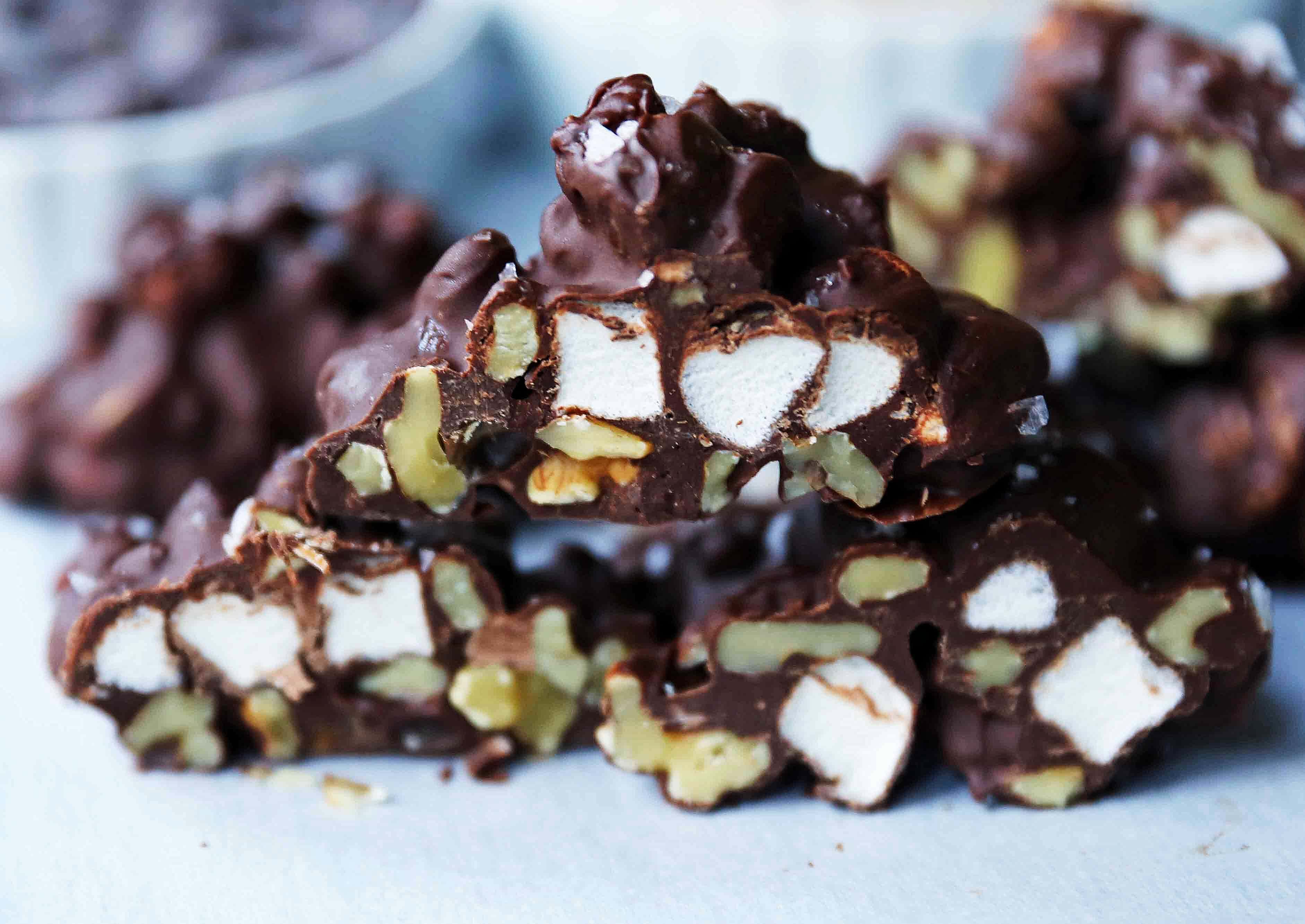 Rocky Road Candy Clusters
Easy no-bake 5-ingredients rocky road clusters made with chocolate, butterscotch, walnuts, and marshmallows
It's the busiest time of year and we all need quick and easy goodies to give away to neighbors and friends. Since time isn't on our side, easy no-bake candies are the perfect thing to make. These Rocky Road Candies are crazy simple and always a hit with everyone!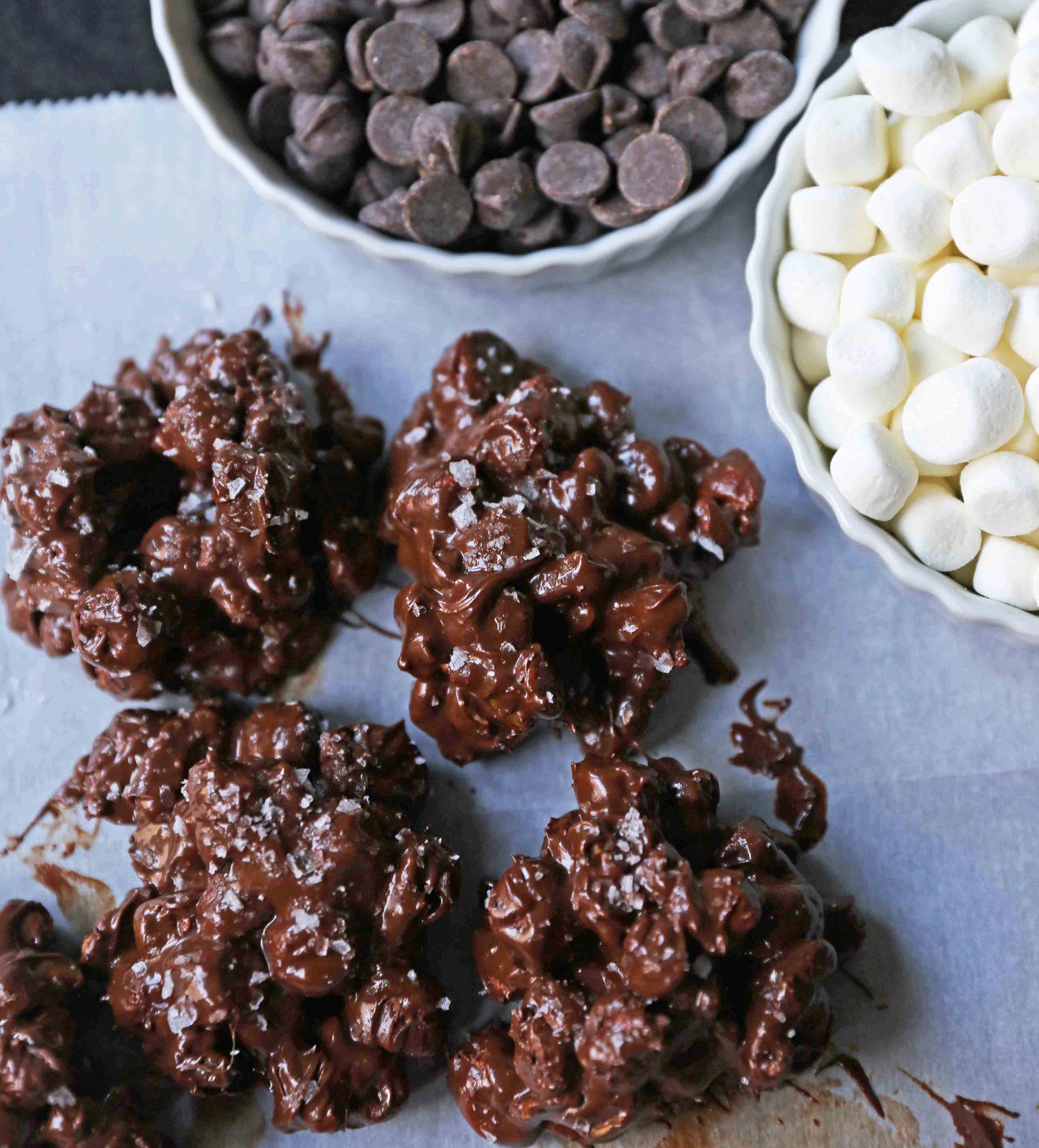 These Rocky Road Clusters are made with semi-sweet chocolate, butterscotch chips, a touch of butter, marshmallows, and walnuts. The chocolate makes them creamy, the marshmallows makes them ooey-gooey, and the nuts give the right amount of crunch and balance out the sweetness.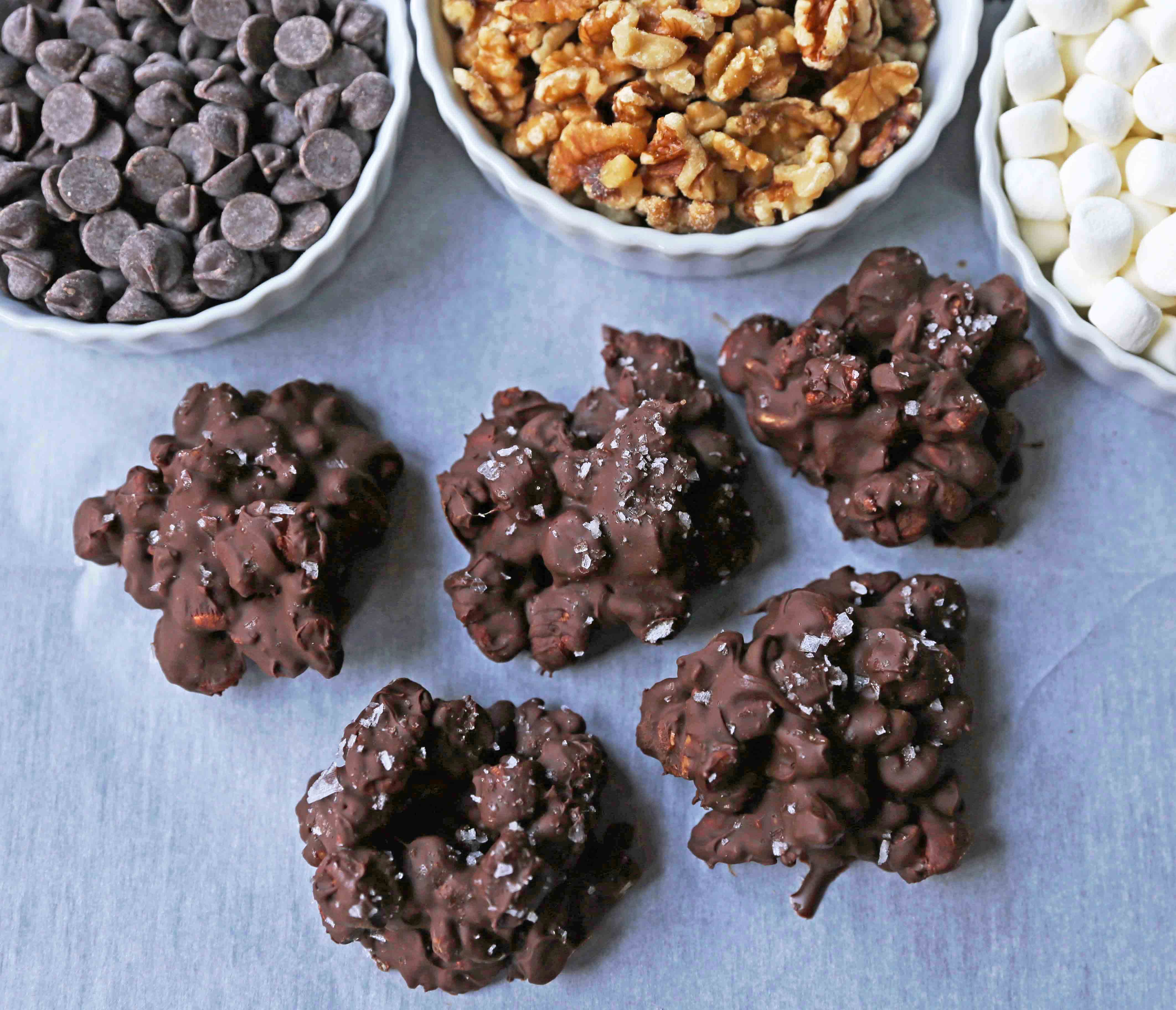 If you are a chocolate marshmallow fan, you will LOVE these 5-ingredients chocolate marshmallow walnut clusters. I love to give these away as gifts during the holiday season. Just throw them in a festive container and you have such an easy, crowd-pleasing chocolate candy.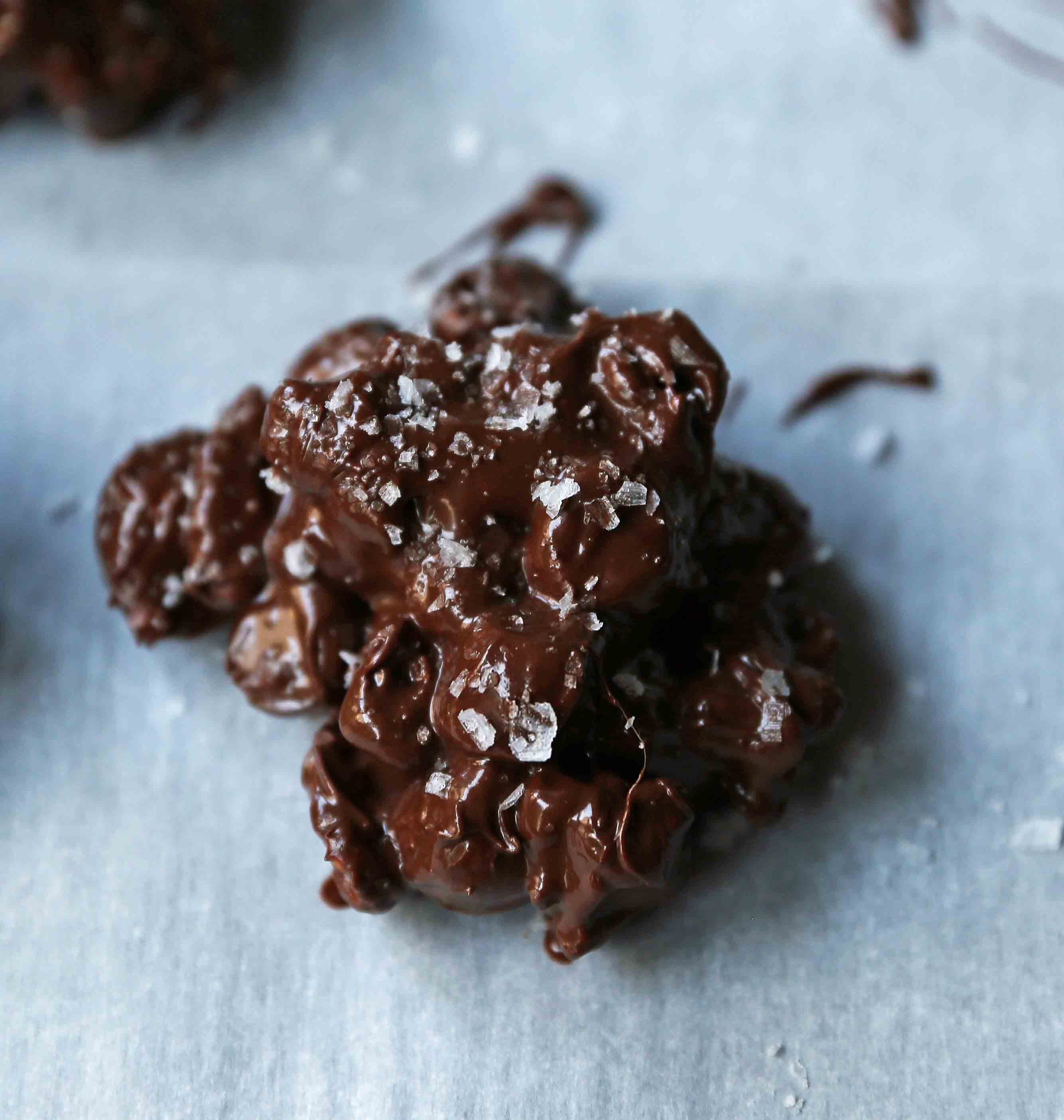 How to make Rocky Road Candy Clusters:
 In a large microwave-safe bowl, stir together semisweet chocolate, butterscotch chips, and butter.  Cook in 20-second increments, stirring after every 20 seconds.  The butter helps the butter to melt evenly and create a silky smooth texture.
Let cool slightly and then add marshmallows and walnuts. If you add the marshmallows while the chocolate is still hot, the marshmallows will melt.
Line baking sheet with parchment or waxed paper. Scoop 2-Tablespoons mounds of the chocolate rocky road mixture onto lined baking sheet. Sprinkle with flaky sea salt.
Refrigerate until clusters are firm and chilled, about 30 minutes.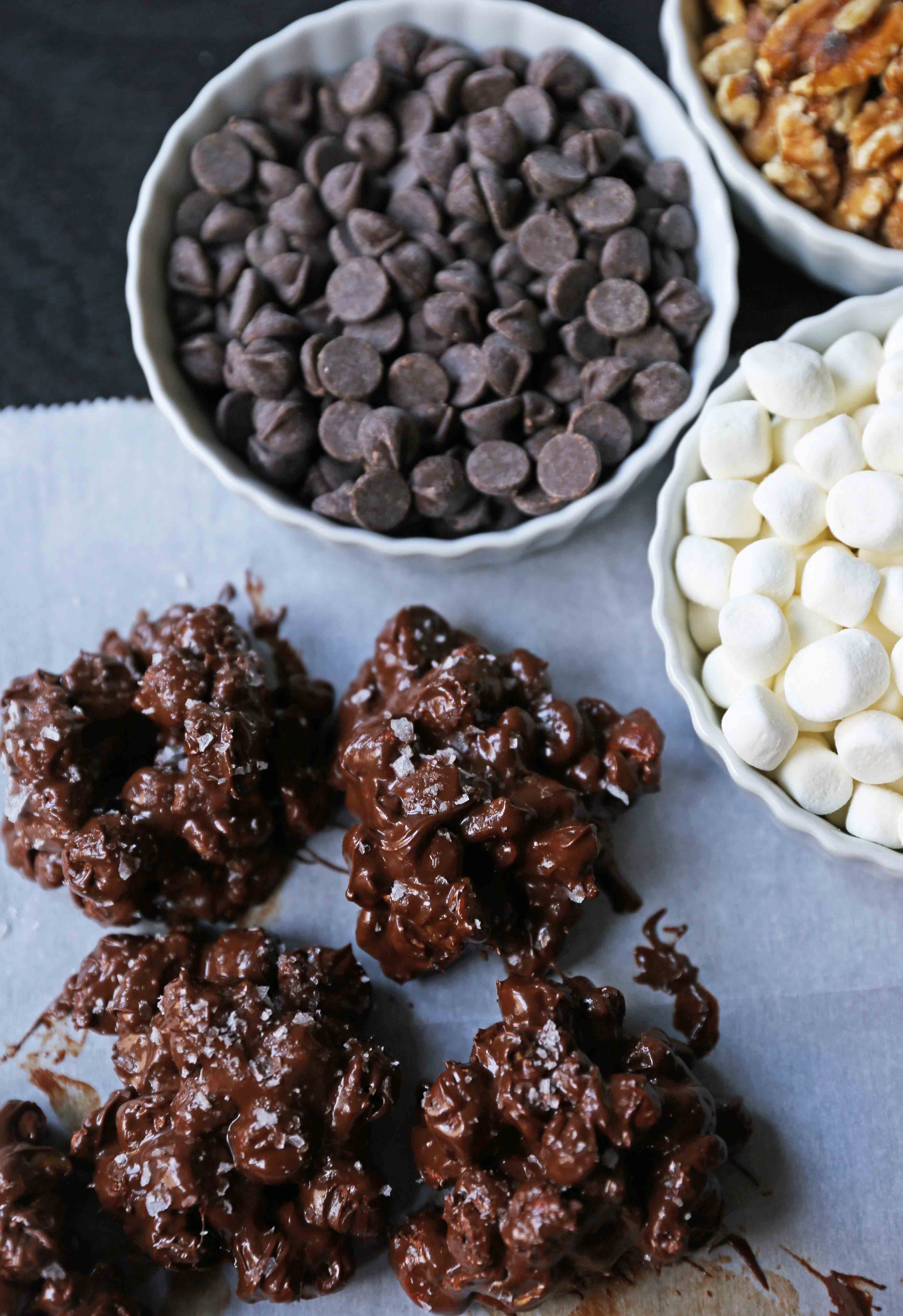 I love to hear from you! If you make this recipe, please be sure to leave a comment and give this recipe a rating. If you make any of my recipes, tag me on Instagram @modern_honey so I can see your creations. It's one of my favorite things seeing you make these recipes in your own kitchen. Sign up for my newsletter below so you never miss a recipe. Thank you for following along! I truly do have the greatest readers. FOLLOW ME ON:   INSTAGRAM --- FACEBOOK --- PINTEREST