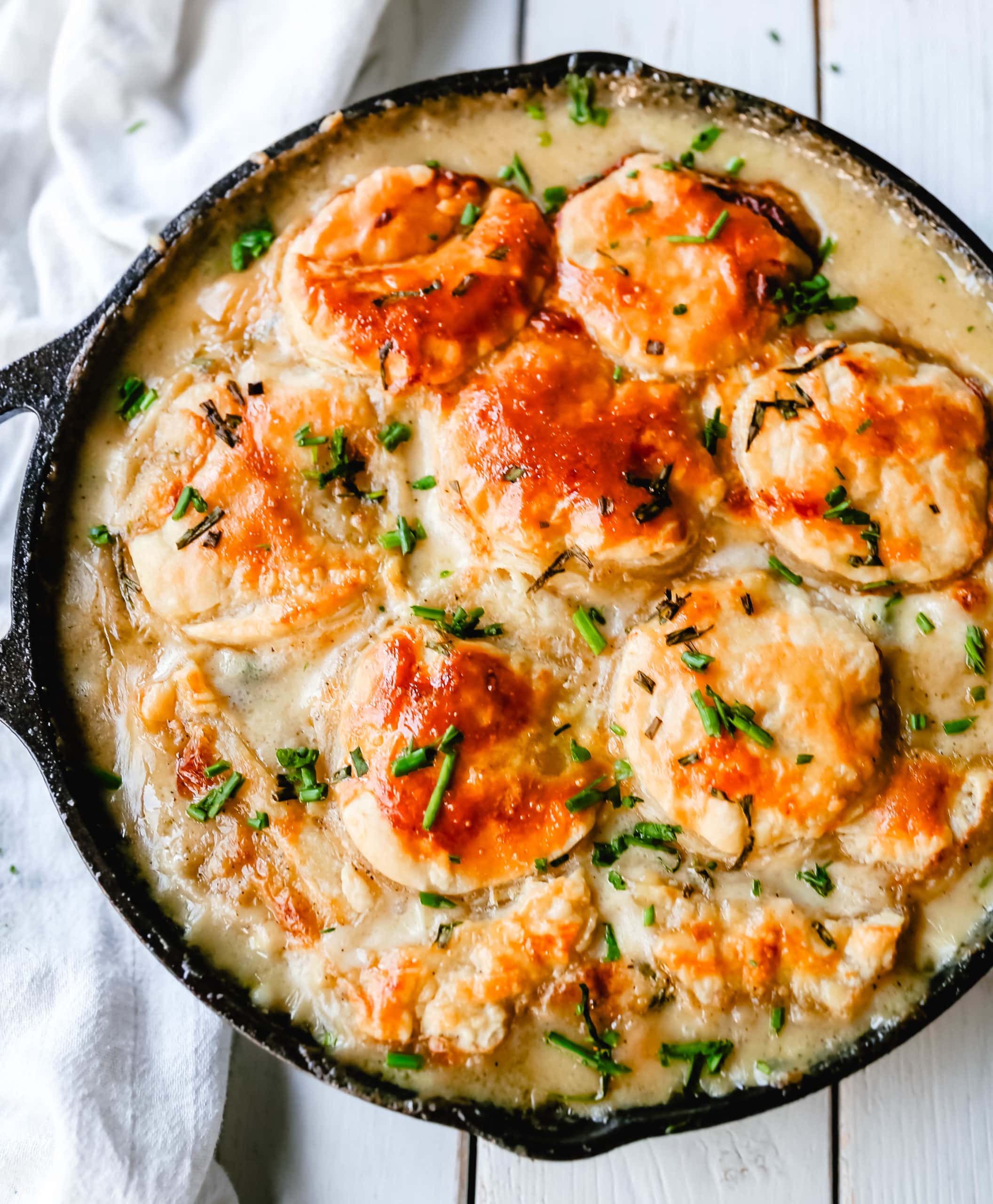 Skillet Chicken Pot Pie
Easy, one-skillet chicken pot pie with vegetables baked in a cream sauce and topped with buttery puff pastry. A quick and easy chicken pot pie recipe!
My husband dreams of chicken pot pie. When we were dating, I would find the frozen chicken pot pies in his freezer all of the time and I would tell him that I was going to make him a "real" chicken pot pie all from scratch. To this day, it is still one of his favorite comfort food meals.
The issue with making a homemade chicken pot pie recipe is how long it takes to make it. It can be a daunting task so I wanted to figure out a shortcut for making this comfort food meal. I found some puff pastry sitting in my freezer and realized that was the ticket for saving time! I always have puff pastry on hand since you can make so many recipes with it.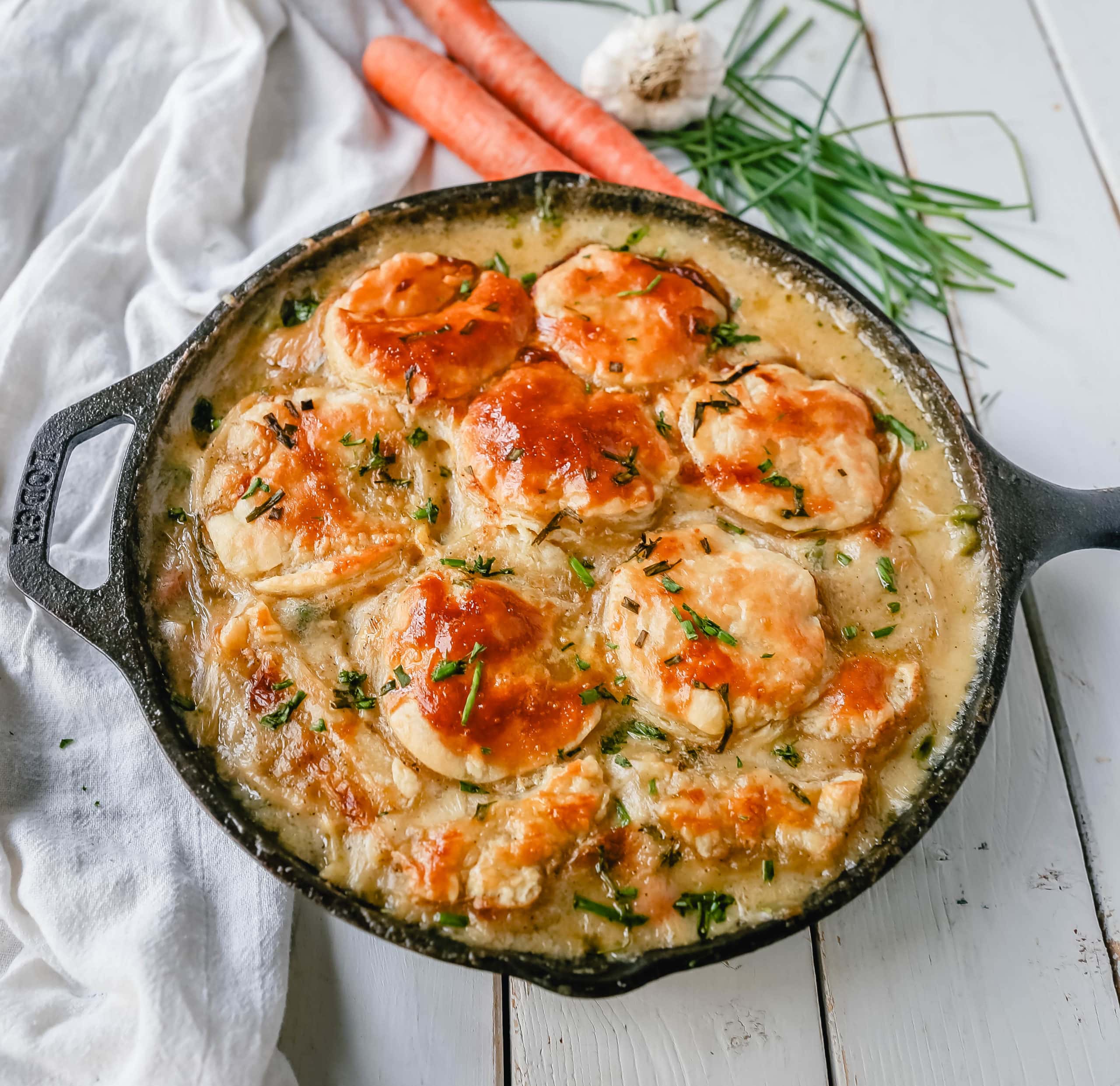 It cut the preparation time in half and still tasted buttery, flaky, and crispy. I was sold and it was time to share the recipe with you! Plus it is made in one skillet so it is quick and easy and the clean-up is a breeze.
This Skillet Chicken Pot Pie recipe starts off by sauteeing chicken breast in oil. I prefer to use boneless, skinless chicken breast and cut it into bite-size pieces. Then you saute onion and garlic in butter until softened. This is the base of flavor in the sauce so be generous with the garlic!
The vegetables found in this skillet chicken pot pie are onions, carrots, and peas. You can also throw in a Yukon gold potato if you like potatoes in your chicken pot pie. Another vegetable you can add is celery which lends more flavor to the sauce.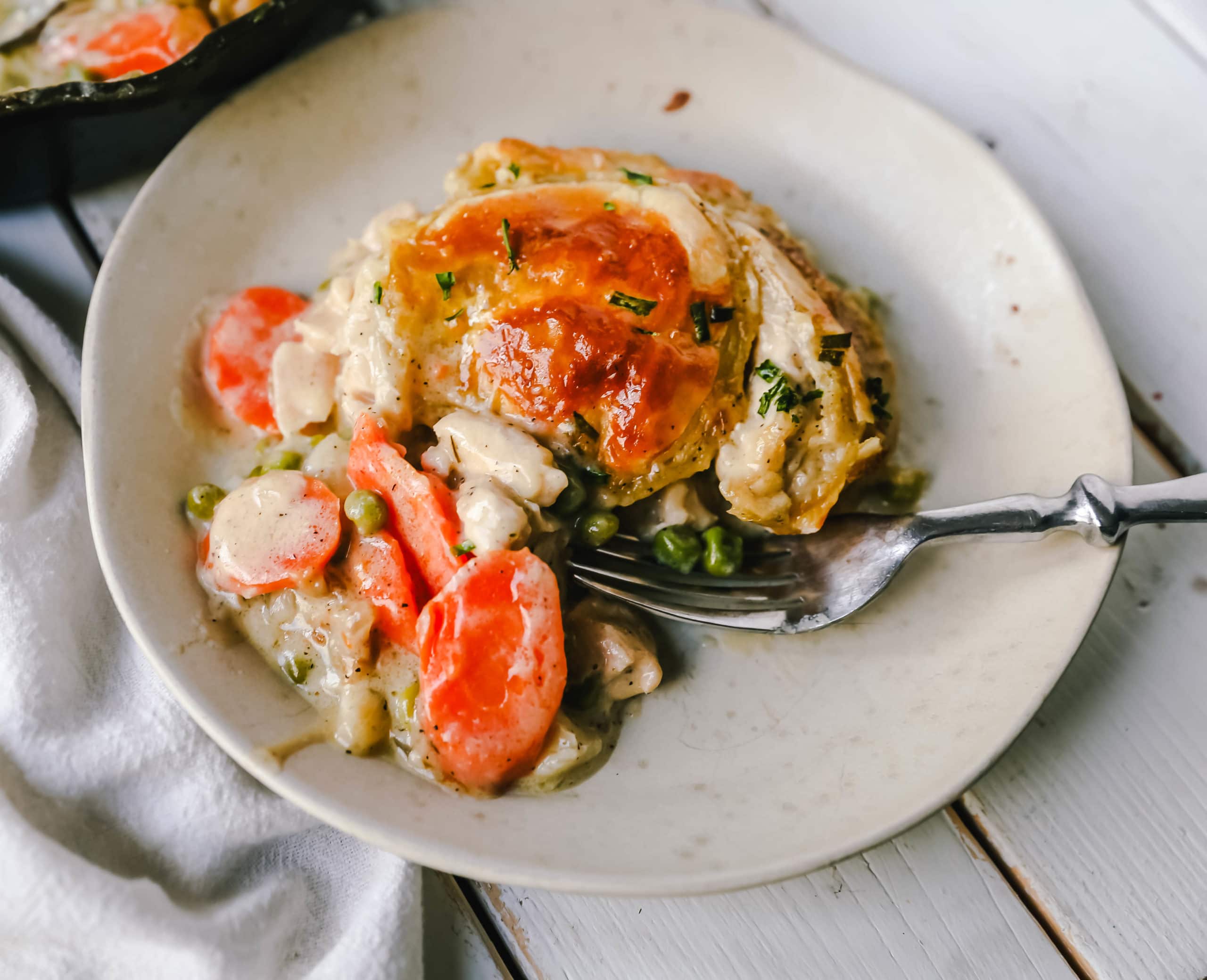 I am a big proponent of seasoning each layer of food. So when you are cooking the chicken, season it with salt and pepper. Don't just depend on the sauce to bring all of the flavor. You want each ingredient to be seasoned on its own so you don't end up with bland chicken in a flavorful sauce.
The sauce is made with butter, flour, chicken broth, heavy cream, and seasonings. It comes together so quickly and finishes thickening in the oven.
Instead of making a homemade pie crust, I reach for frozen puffed pastry sheets. I use the Pepperidge Farms puff pastry. Just remove from the freezer and let it come to room temperature. I like to use a round cookie cutter and cut the puff pastry into circles but you can do squares, circles, or completely cover it like a pie.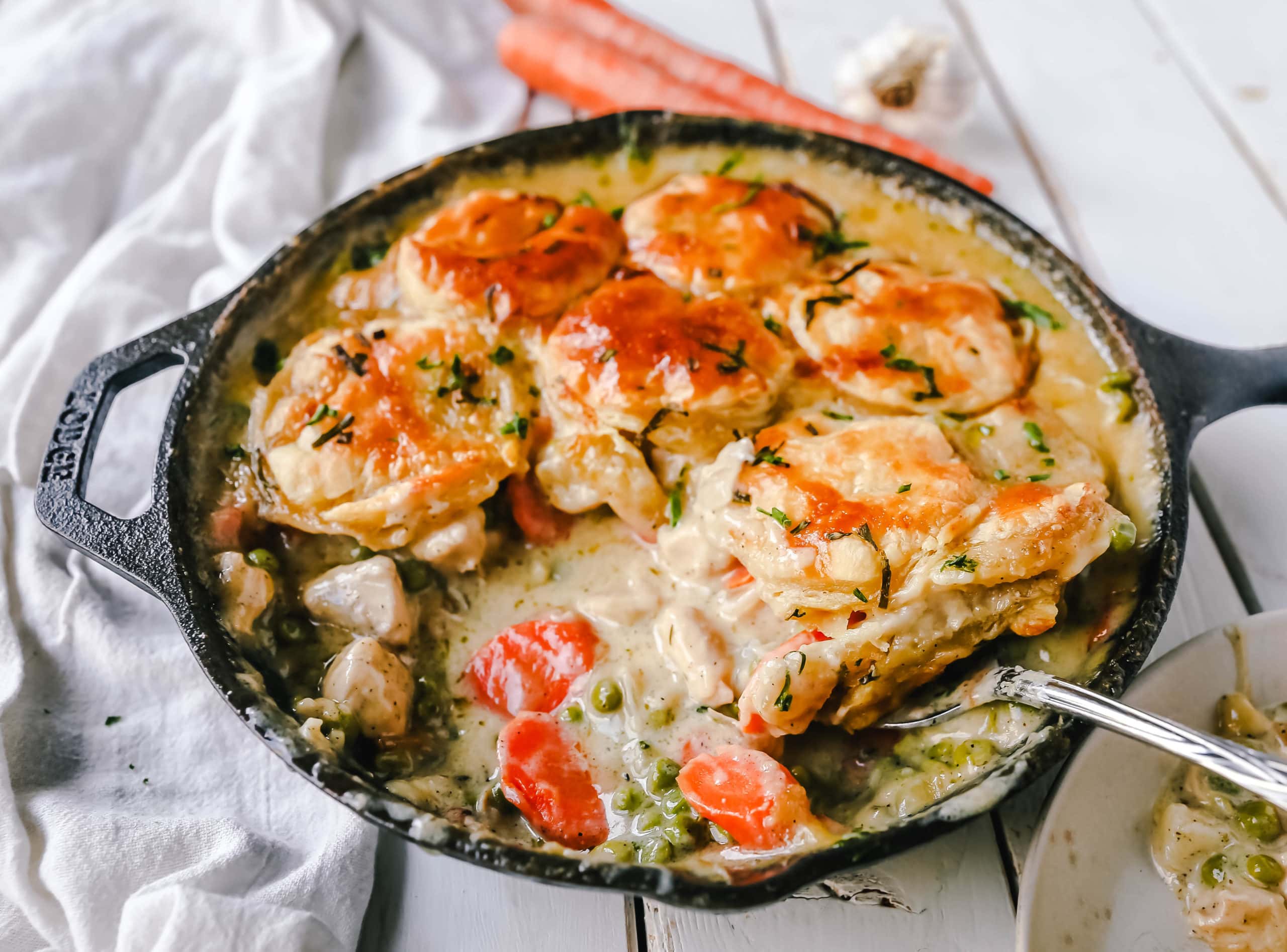 To give the puff pastry a shine, brush with an egg and bake it in the oven until it is golden brown and the sauce is bubbling. It is so easy!
Here is my favorite cast-iron skillet and it is less than 20 bucks -- 12-inch cast-iron Skillet