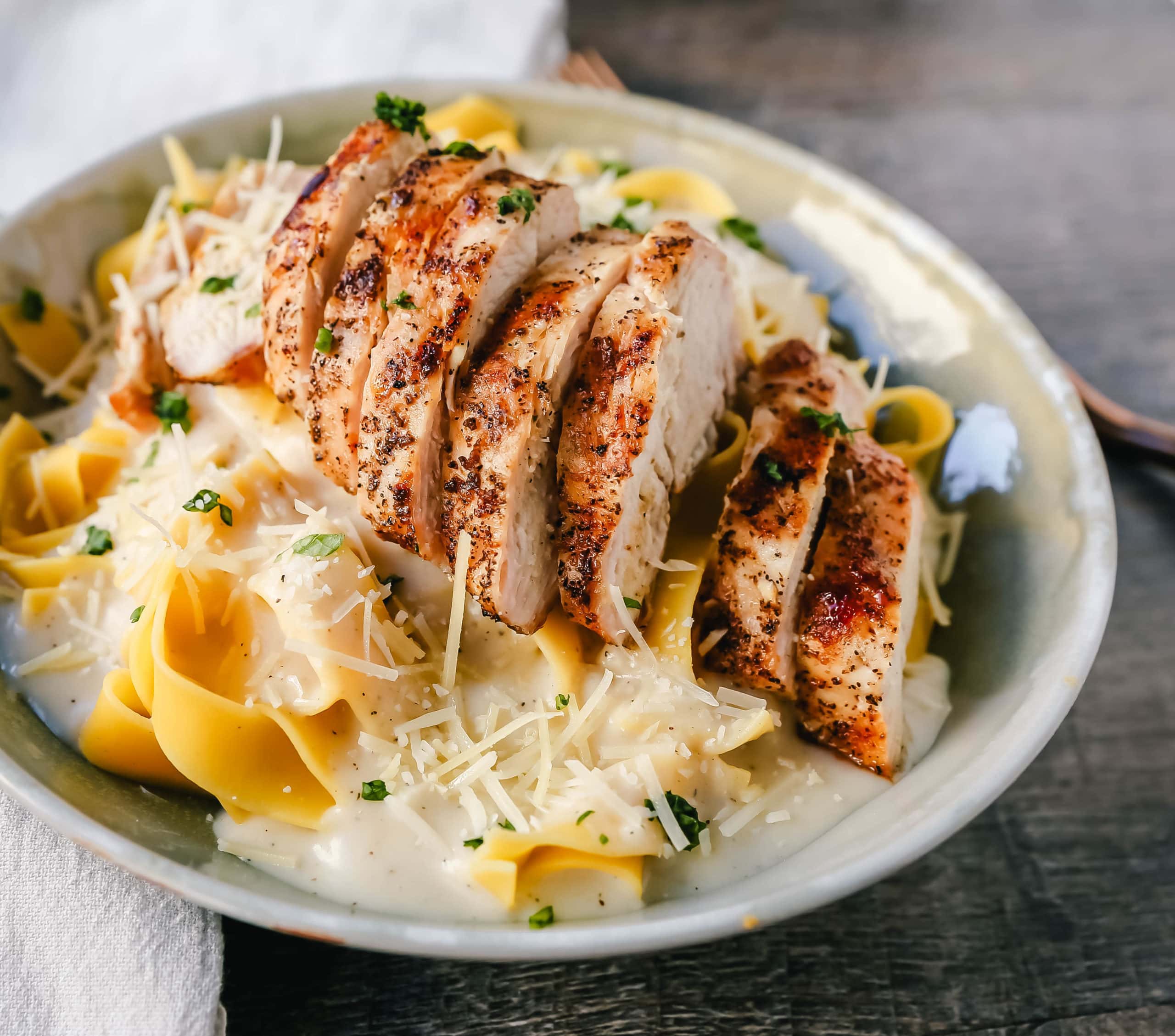 Skinny Low-Fat Chicken Fettuccine Alfredo
All of the flavor of Chicken Fettuccine Alfredo without all of the fat and calories! Lean grilled chicken on top of low-fat alfredo sauce tossed with fettuccine noodles.
This is the recipe you need if you love chicken fettuccine alfredo but not all of the calories and fat that comes with it! I worked for months on this recipe with many taste testers to get it just right. This is the creamiest, richest low-fat chicken fettuccine alfredo recipe!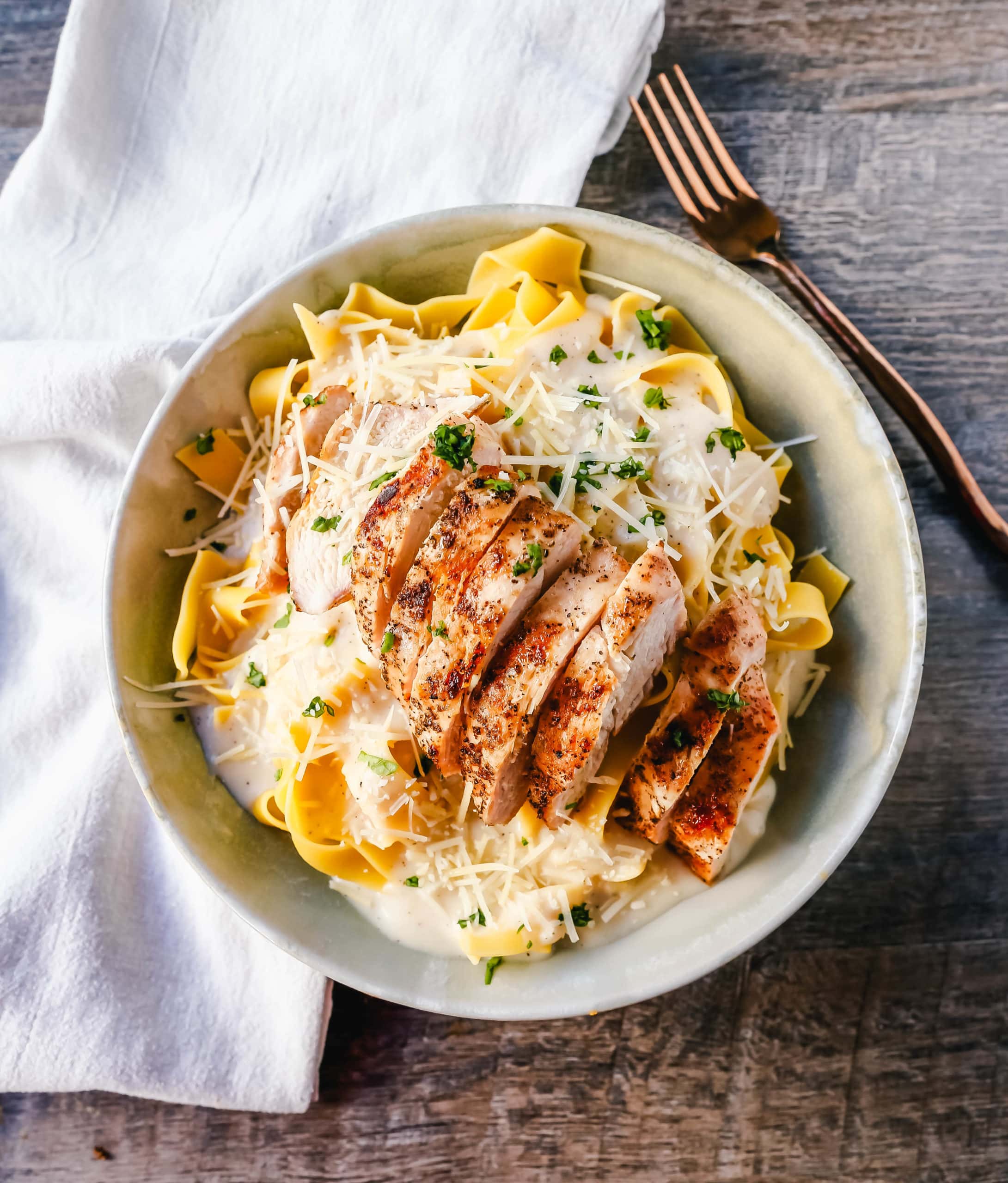 My kids love chicken fettuccine alfredo but when I calculated the nutritional information, I was floored. I wondered if I could make some small tweaks that could make big differences in the fat and calories. I created so many variations and you can find all of the details in this Skinny Low-Fat Fettuccine Alfredo Recipe
post.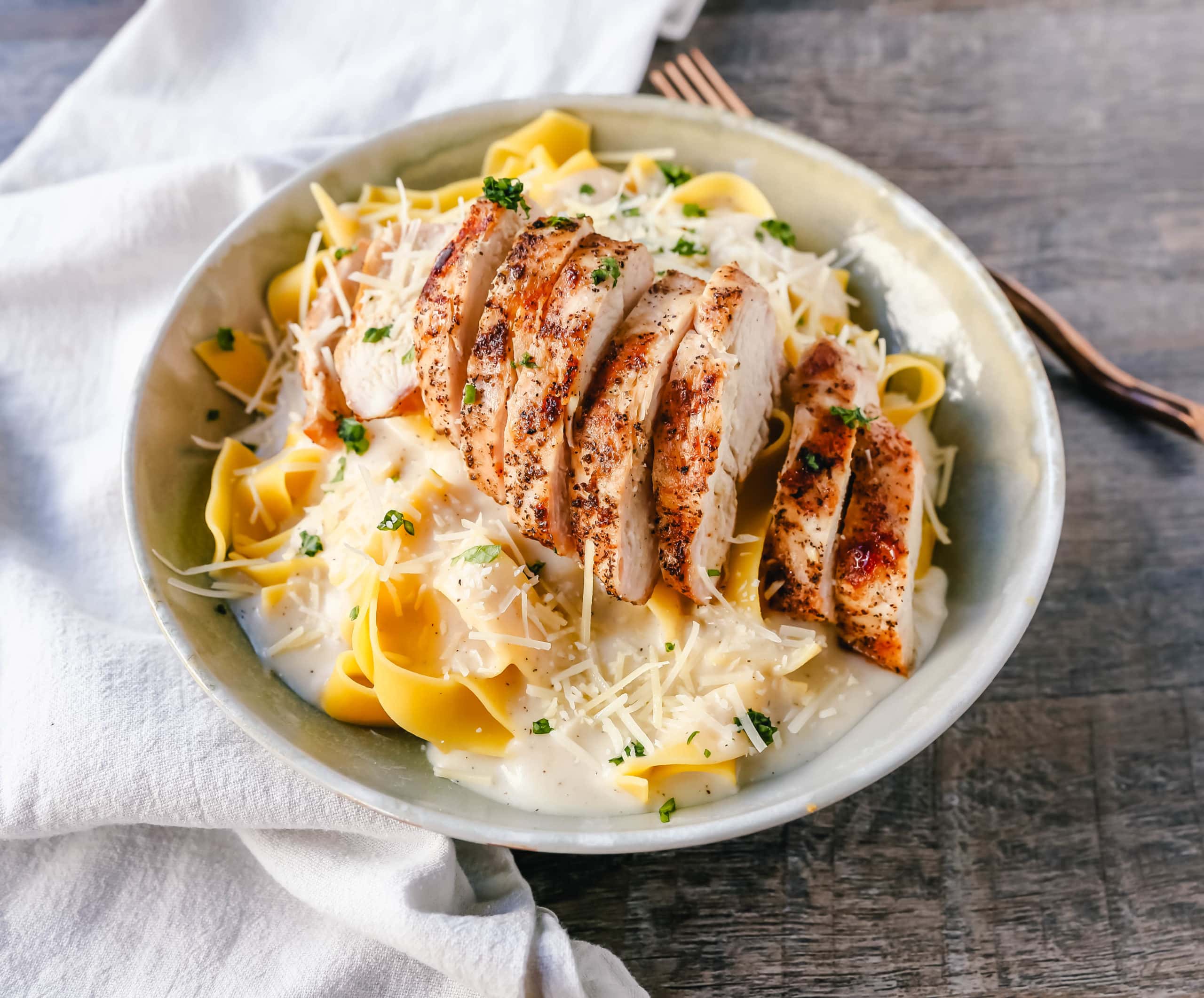 This Low-Fat Chicken Fettuccine Alfredo is made with grilled chicken with a skinny low-fat alfredo sauce made with a touch of butter, garlic, 1% milk, chicken broth, a touch of flour, and real parmesan cheese. No heavy cream needed to make a rich, creamy sauce!
The chicken broth adds a depth of flavor to the sauce while the flour helps to thicken it without the fat! Parmesan cheese is a game changer because you get "a lot of bang for your buck." Since it is a sharp cheese, it packs the flavor punch.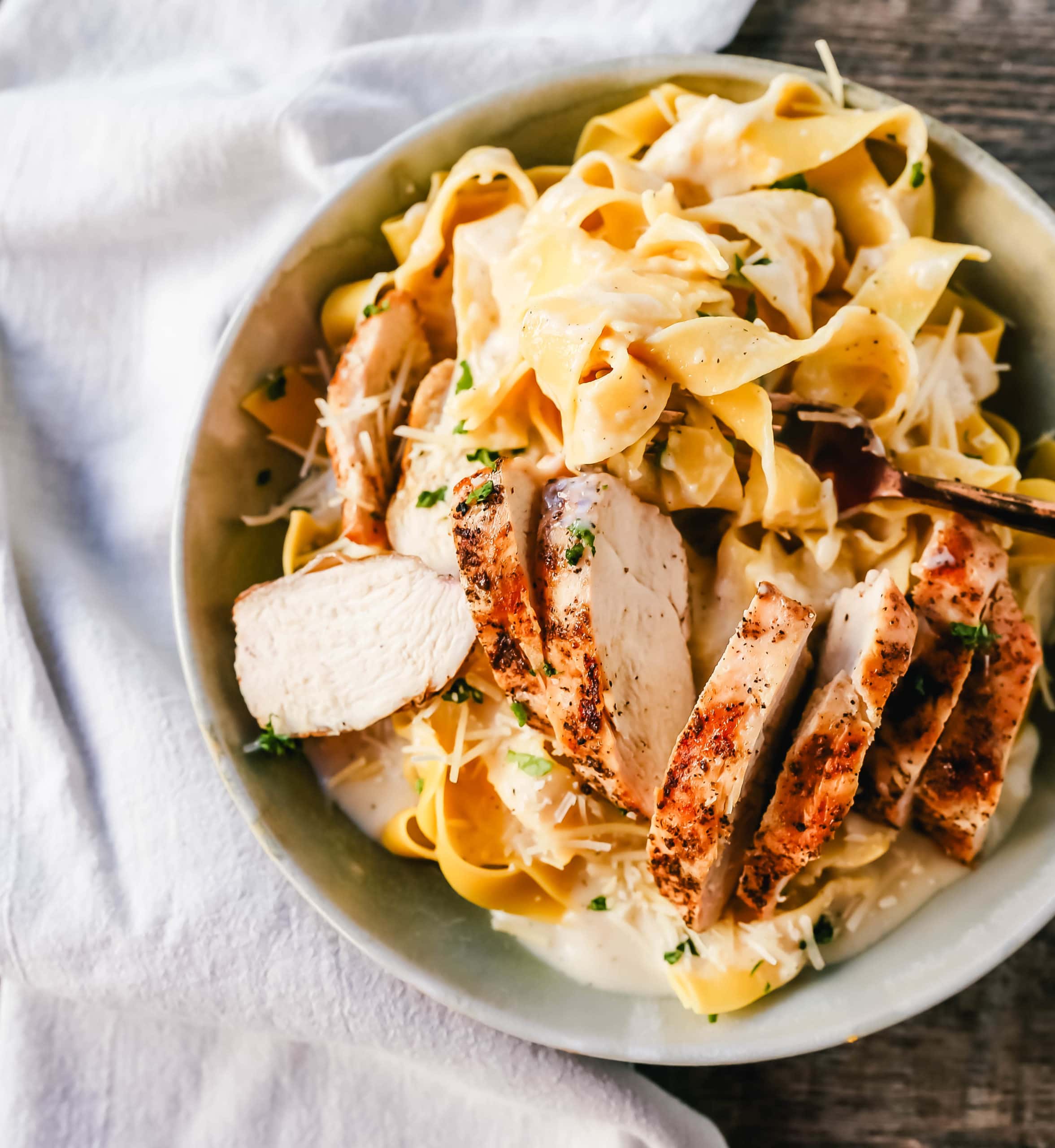 How to make the Best Low-Fat Chicken Fettuccine Alfredo:
Start by melting the butter in a saucepan or skillet. Add the minced garlic and cook for only 1 minute. Garlic can burn easily and become bitter so have the flour and chicken broth handy.
Stir in the flour to make a paste. You don't want this to burn easily so you will stir the flour and butter together for only about 5-10 seconds before adding the chicken broth.
Use 1% or 2% milk. You can use whatever you have in the refrigerator. Heavy cream runs about 800+ calories and 86 grams of fat per one cup. If you compare that to the 2 grams of fat in 1% milk, you are saving a lot of fat and calories just by switching out the milk for the heavy cream.
Use real parmesan cheese. You want the good stuff. I usually just buy the shredded parmesan cheese in the cheese section. Slowly add it to the sauce to avoid clumping.
Grill the chicken until fully cooked and slice on the diagonal and serve on top of the alfredo sauce and fettuccine noodles.