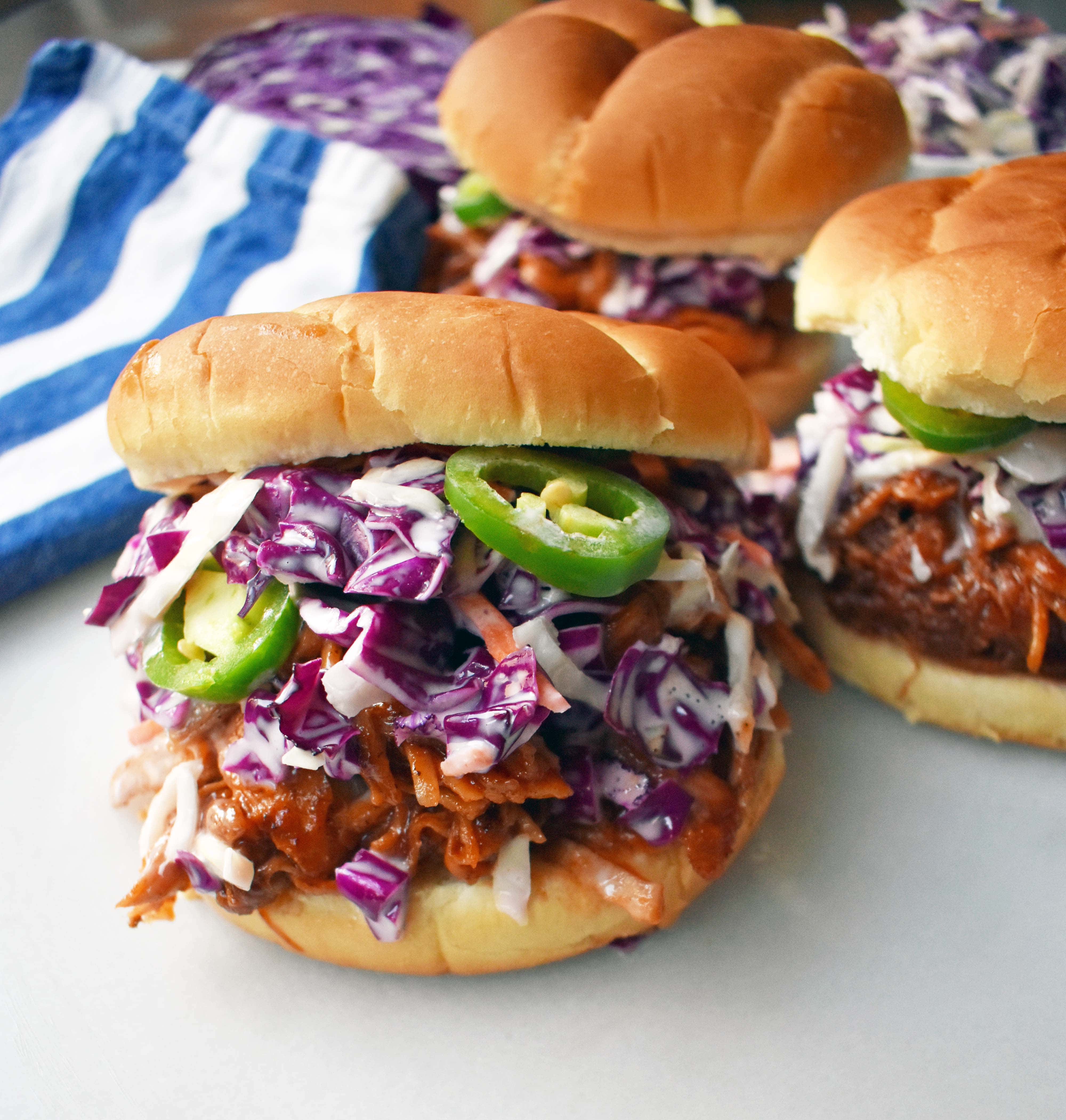 Summer is coming! I am so ready for it -- not the heat, but the break from the crazy schedule. I am officially sending my kids to school with shoes that should be duct taped (our dog has chewed through about 13 pairs of shoes in our home thus far)! I just threw another pair of shoes in the garbage yesterday. Our crazy puppy sniffs out and find shoes everywhere and then destroys them in minutes.  I feel there should be puppy therapy offered to help survive the madness. But for the record, we are SO in love with our new addition and couldn't imagine life without him. He is without a doubt my fifth child!
Since our May is nuts, I am looking for simple meals that I can put together in my sleep. These Slow Cooker Dr. Pepper Pulled Pork Sandwiches are so easy and everyone loves them.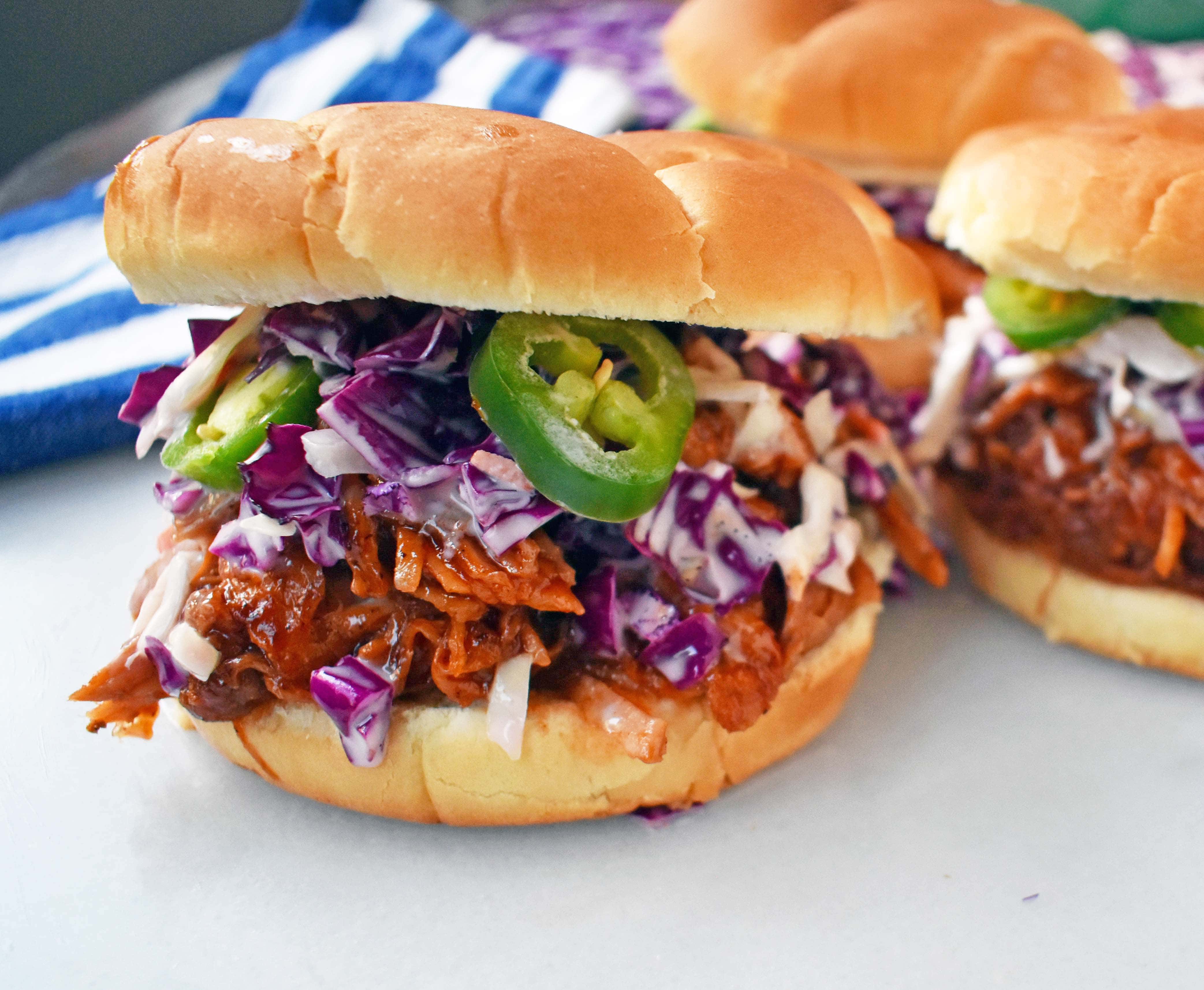 The pork is slow cooked in a crockpot or instant pot with a can of your favorite dark soda -- Dr. Pepper, Cherry Coke, Root Beer, or Coke. I have tried them all and can attest that they are all amazing.
Why cook soda with the meat? 
That may sound a little crazy! The soda helps tenderize the meat making it melt in your mouth. It also locks in some flavor.
The pork is slowly simmered with the soda, salt, pepper and an onion for the extra flavor boost. Once it is tender and can be easily shredded with two forks, the simmering liquid is mostly discarded and BBQ sauce, brown sugar, and hot sauce are added. My personal favorite BBQ sauce is Sweet Baby's Ray's Sweet and Spicy. The original sauce is fabulous as well. You can make your own BBQ sauce from scratch, but we are taking the easy route.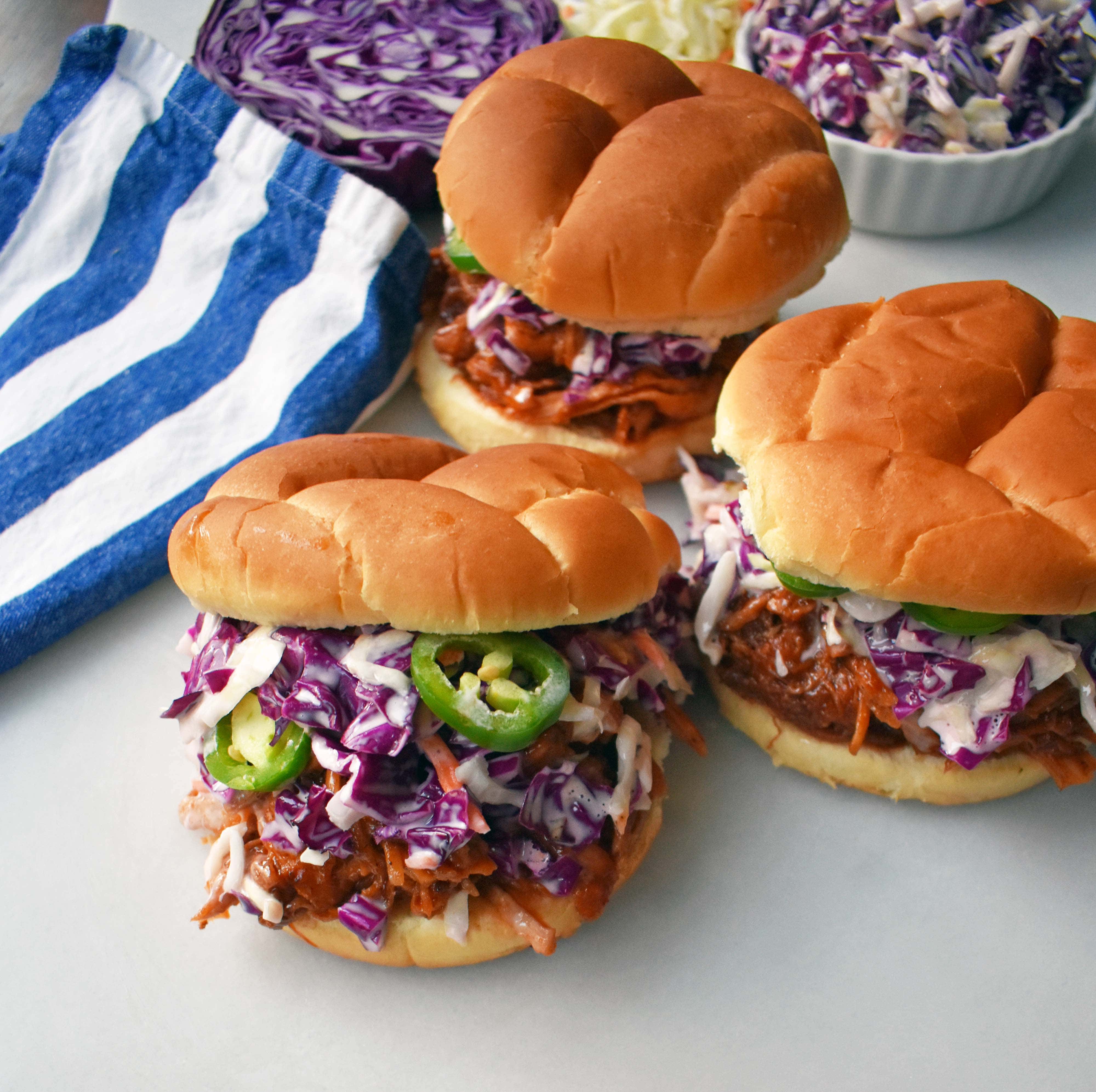 My husband is ridiculously picky about his coleslaw. He has been known to ask the restaurant ahead of time if he could taste their coleslaw to know if he should order it or not. He is a coleslaw connoisseur!  When I was creating this recipe, I couldn't wait to get his reaction. Thankfully, it passed his test with flying colors and he even asked if I would make more so he could take it to work. We have a winner!
The creamy coleslaw is made with a combination of green cabbage, shredded carrots, and purple cabbage. I love the purple cabbage for color.  I buy the small bag of coleslaw mix but you can also buy a small head of green cabbage instead. The coleslaw is made with finely diced cabbage, mayonnaise, apple cider vinegar, sugar and salt. Super simple creamy coleslaw recipe!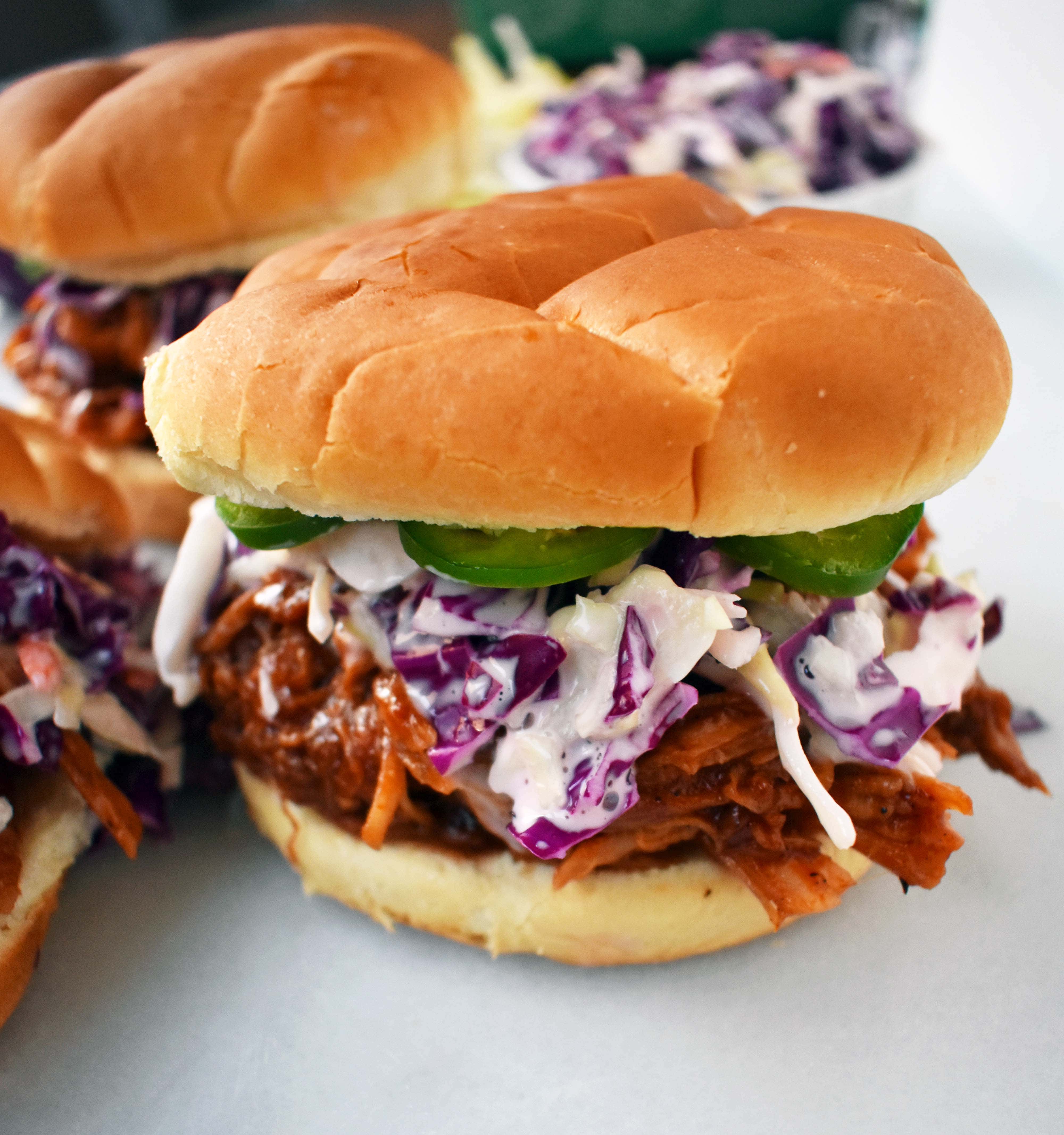 PIN the Slow Cooker Dr. Pepper Pulled Pork Sandwiches: