S'mores Bars made with homemade graham cracker cookie dough, melted marshmallow fluff, and milk chocolate. A soft, ooey-gooey dessert that is even better than a s'more from a campfire!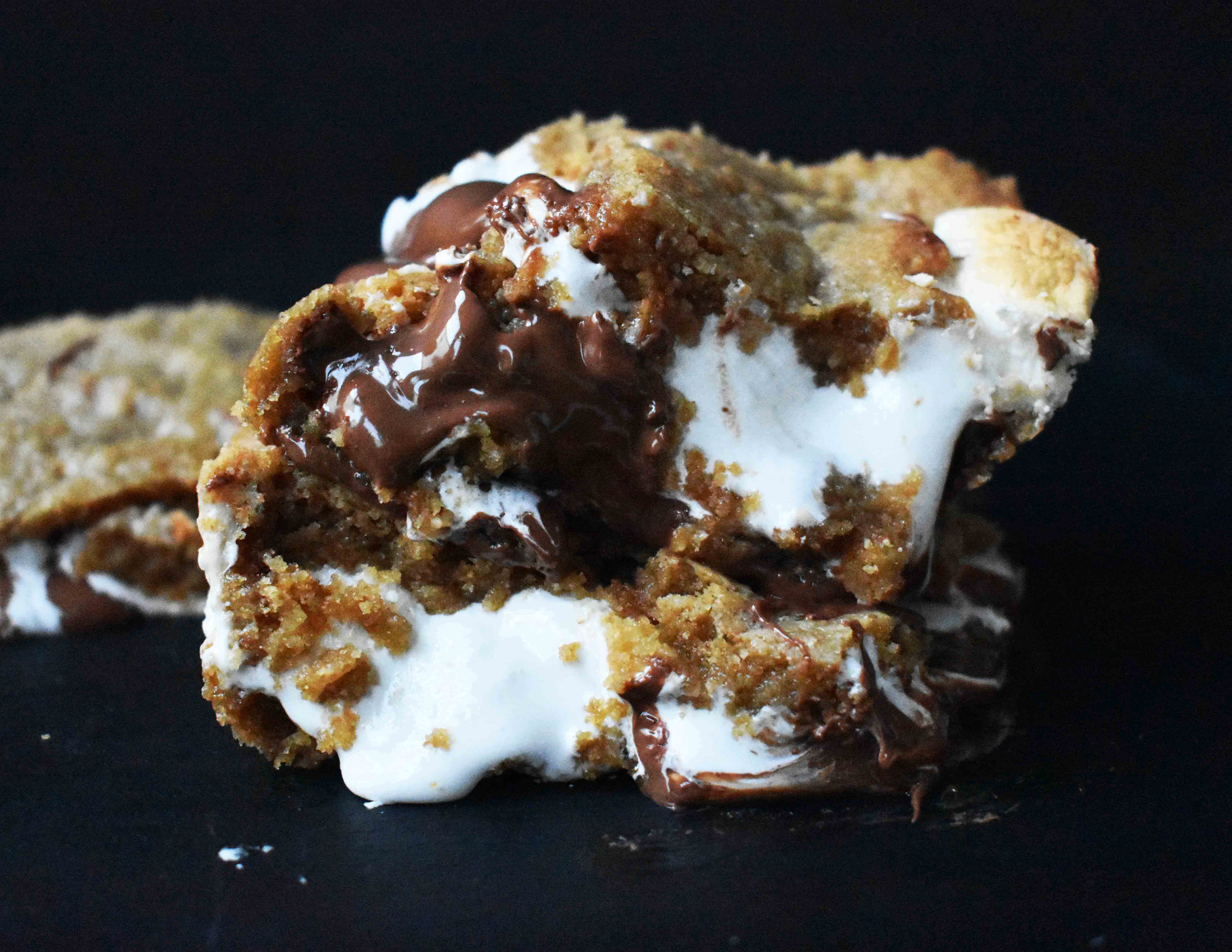 S'mores Bars
What words come to mind when you think of summer? Watermelon, lazy days swimming, vacations and roasting s'mores over a campfire. Last year I created a recipe for S'mores Brownie Bars which are downright fabulous. However, I wanted to create a simpler version without the brownies and made with homemade graham cracker cookie dough baked with marshmallow fluff and milk chocolate bars. 
These S'mores Bars may be one of the favorite things I have ever made! Even though s'mores may be one of the quintessential summer desserts, the soft graham cracker cookies beat out packaged graham crackers every single time.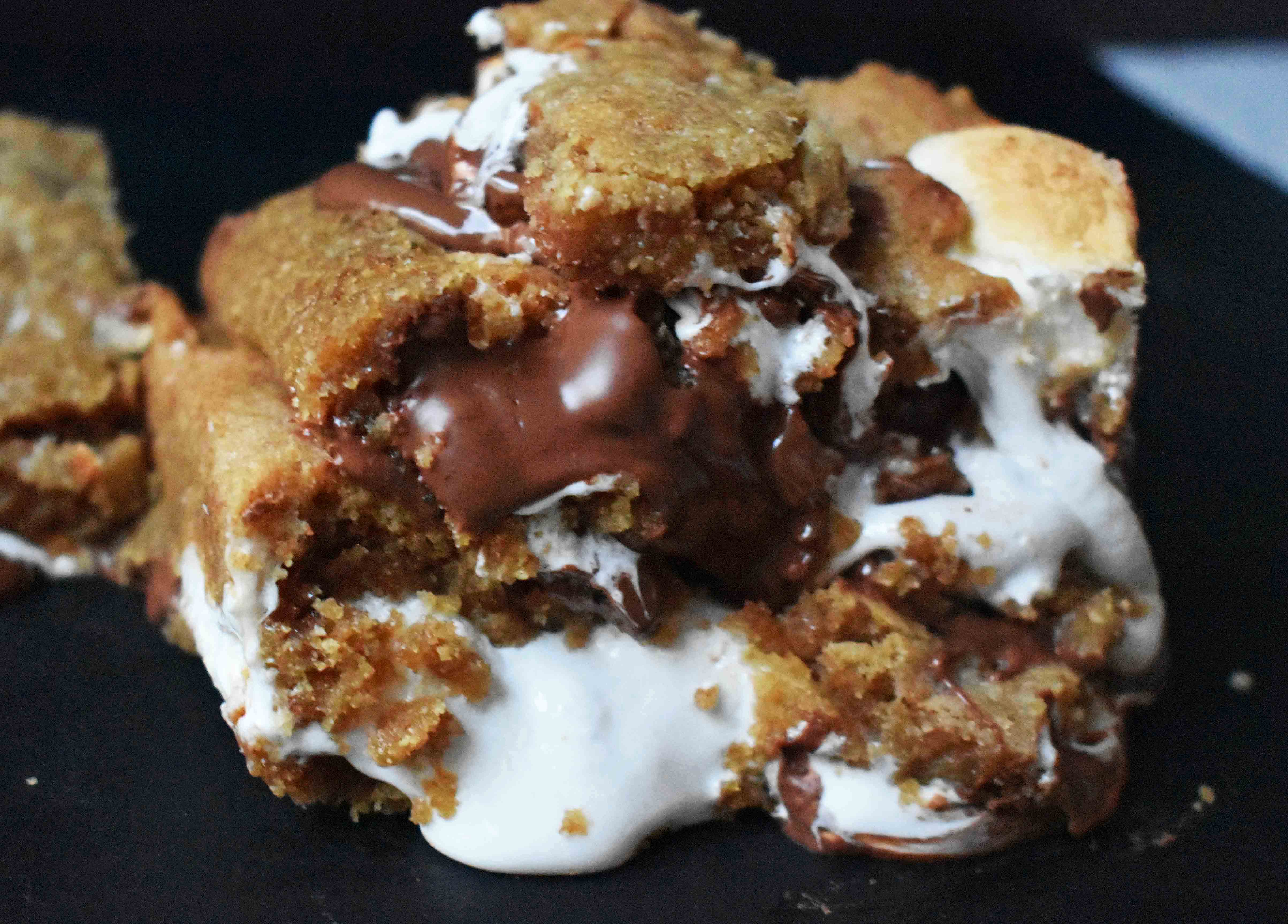 How to make Perfect S'mores Bars:
GRAHAM CRACKER COOKIE DOUGH:
It is made with butter, brown sugar, sugar, eggs, vanilla, crushed graham crackers, flour, baking soda, and salt. When it bakes it becomes like a soft and chewy graham cracker.
MARSHMALLOW:
I experimented using both marshmallow fluff and marshmallows and even a combination of the two of them.  The marshmallow fluff was the creamiest and melted with ease.  I did try a combination of marshmallow fluff and large marshmallows cut in half. The marshmallows toasted nicely in the oven and gave it a little crunch. If you would like to add a few marshmallows, give it a try!
CHOCOLATE:
You can use all kinds of chocolate in these s'mores bars. I tested them with high-quality Trader Joe's Pound Plus Milk Chocolate Bars, Hershey Bars, and chocolate chips.
The Milk Chocolate Bars are thick, melt nicely, and leave a rich chocolate flavor. The Hershey Bars are thinner but also melt well. Chocolate chips are made to keep their shape so the chips didn't melt as nicely.
The winner was the Trader Joe's Pound Plus Milk Chocolate Bar for its creamy texture and taste.
How to cut the S'mores Bars: 
Since this is an ooey, gooey bar, it needs time to set up.  I tested this recipe over and over again and found that freezing the bars made them so much easier to slice.  After a short freezing time, the bars can be easily cut. Once you cut them into slices, the s'mores bars take only less than 15-20 minutes to thaw.
You can cut them into 12 large squares or 24 smaller pieces.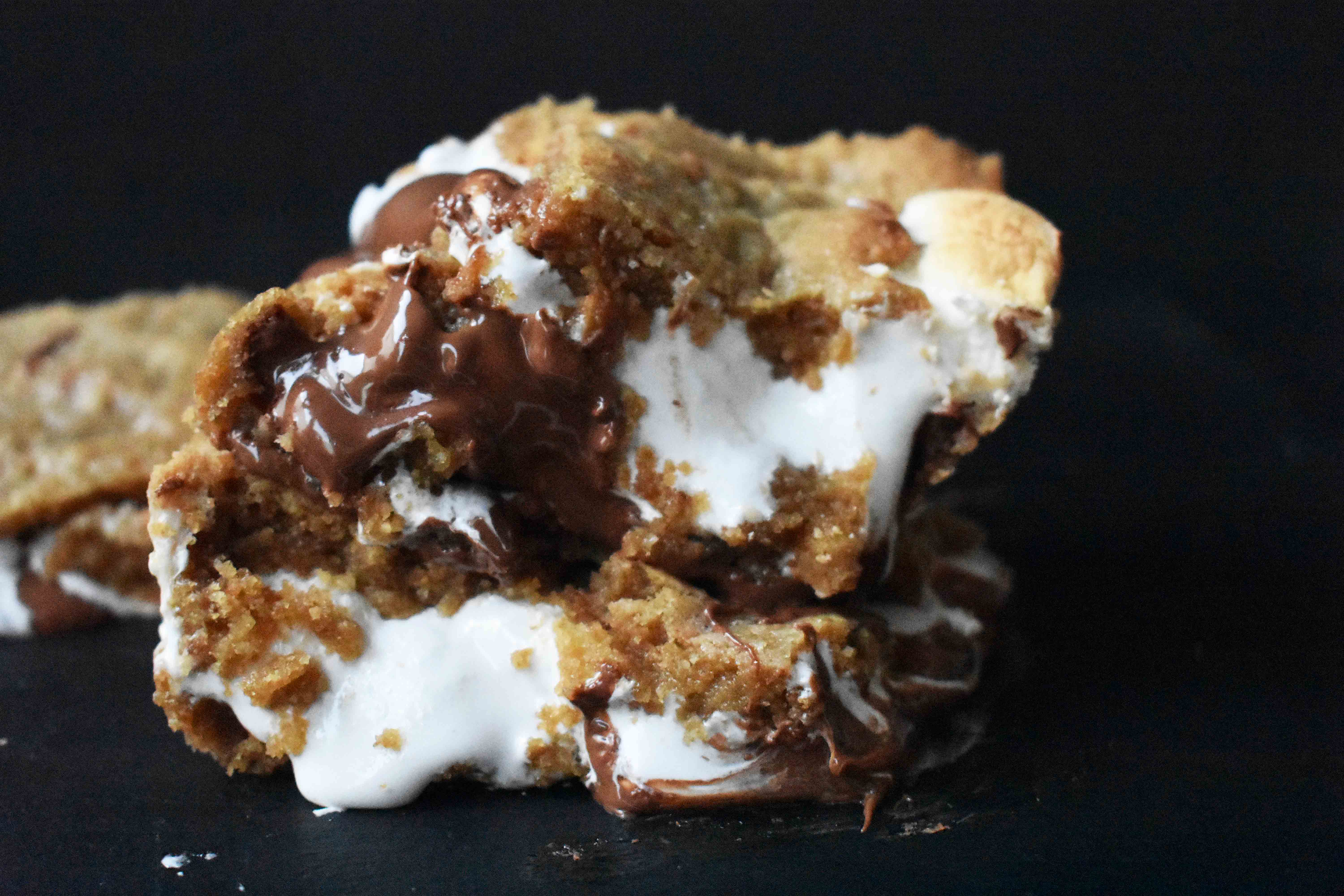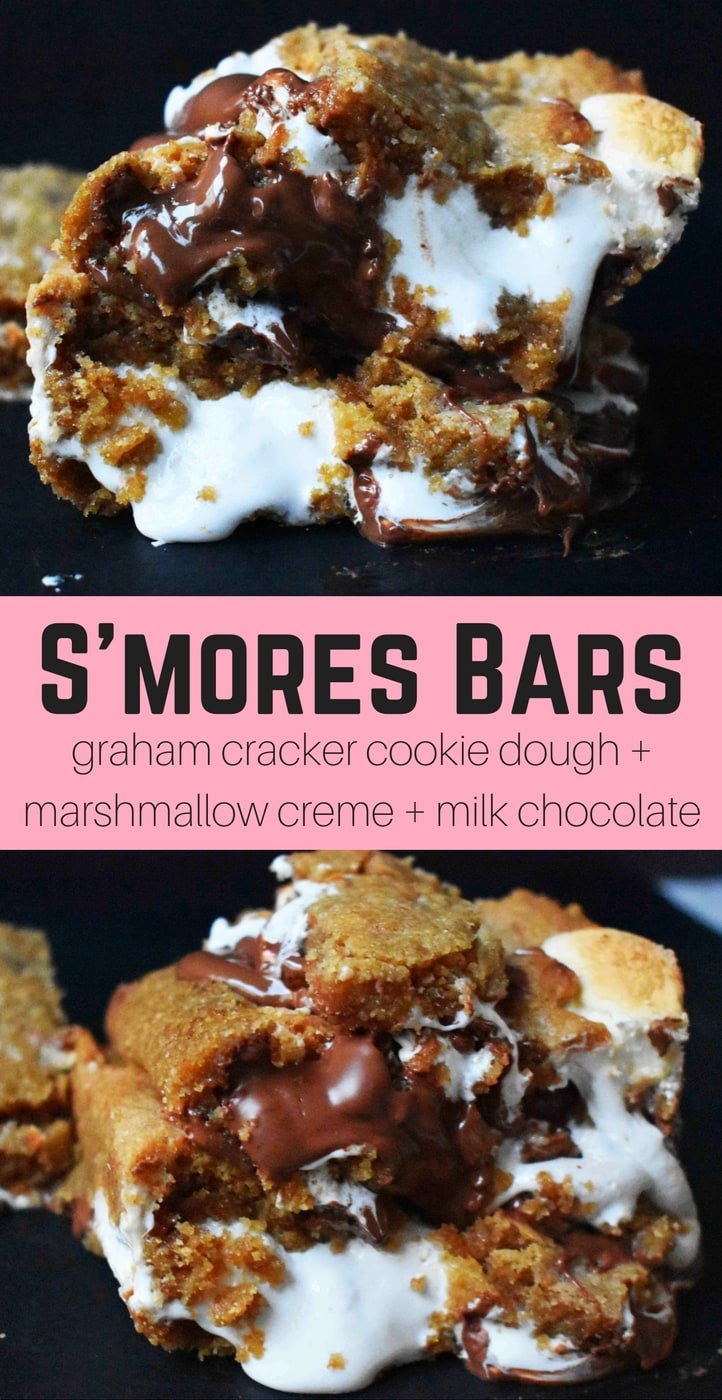 Happy Baking, my friends! xo