A homemade chocolate brownie, with a soft graham cracker cookie dough, marshmallow fluff, and melted chocolate. The perfect s'mores bar!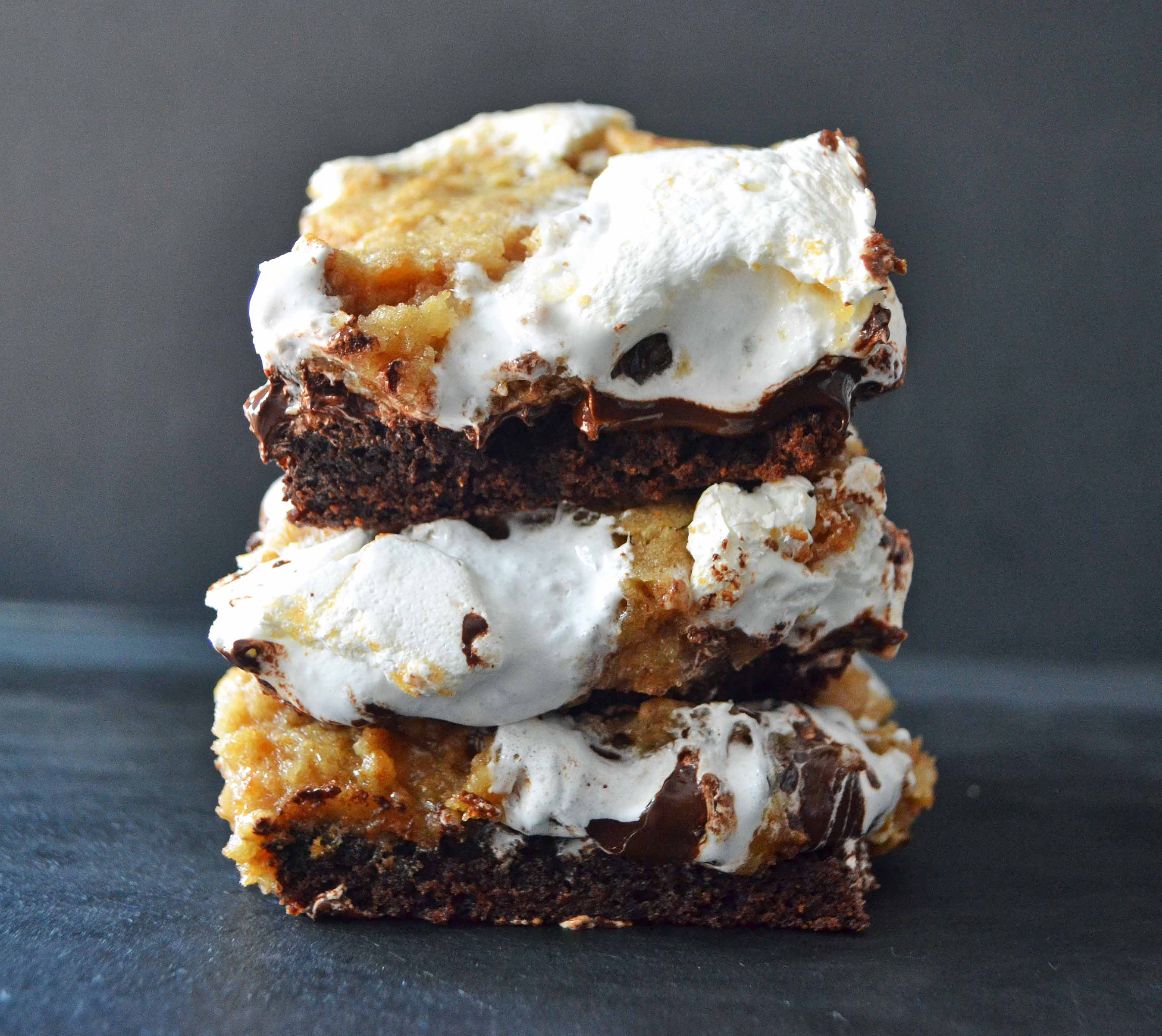 S'mores Brownie Bars
Just because summer is coming to an end and school is back in session doesn't mean you can't eat s'mores on the daily. Let me introduce you to a dessert bar that will rock your world. Homemade S'mores Brownie Bars are so rich and decadent that you won't even miss s'mores by the campfire. I have to admit....these are even better.
Last weekend we embarked on a camping trip that will go down in the books as our biggest family adventure. Let me just sum it up in a few words. Basically, we got caught in a torrential rainstorm that began to fill our tent with water and wind that threatened to blow it to smithereens. We had a choice to make....stay in the tent and swim or pack it all up in a downpour of large hail.
Obviously, we chose the latter and the chaos that unfolded as we attempted to load wet, muddy camping equipment into our Yukon while being simultaneously drenched with water was an adventure I don't want to repeat! The wind had completely mangled our windshield wipers which certainly didn't help.....but after backing into a large pine tree, we made it out of the mountains and finally home.
We laughed so hard looking at ourselves. We were wet and dirty and completely caked in mud....but it was more than worth the opportunity I had to spend quiet, uninterrupted time with my family.
Since we were sitting around a campfire, we had to make a ridiculous amount of s'more until our tummies hurt. There is just something about camping and s'mores and I couldn't get enough of the roasted marshmallow, chocolate, graham cracker goodness.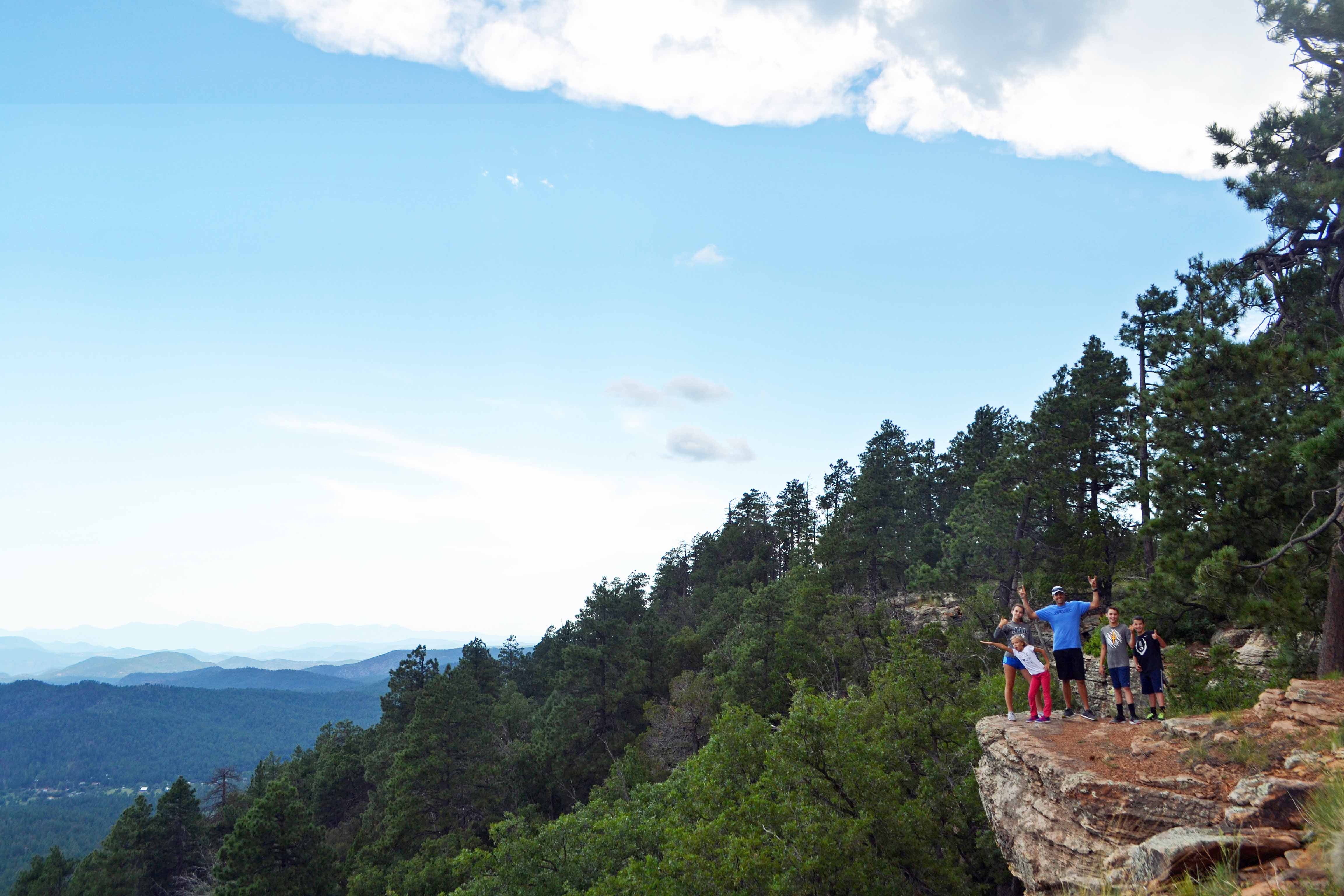 It's National S'mores Day so we obviously need to celebrate such a holiday. It only comes around once a year so we better partake on this momentous day, right?
What is a S'mores brownie?
You start with a homemade chocolate brownie, top it with marshmallow cream, milk chocolate chunks, and graham cracker cookie dough. I kid you not.
The brownie batter is whipped up in one bowl, spread in a pan and baked for 15 minutes. Then you spread marshmallow fluff all over the hot brownies. Top it with quality milk chocolate and then homemade graham cracker cookie dough. It is baked all together until completely cooked through and then chilled.
Click HERE for my favorite 9 x 9 pan. You will literally not be able to wait for these S'mores Brownie Bars to chill before wanting to dive in.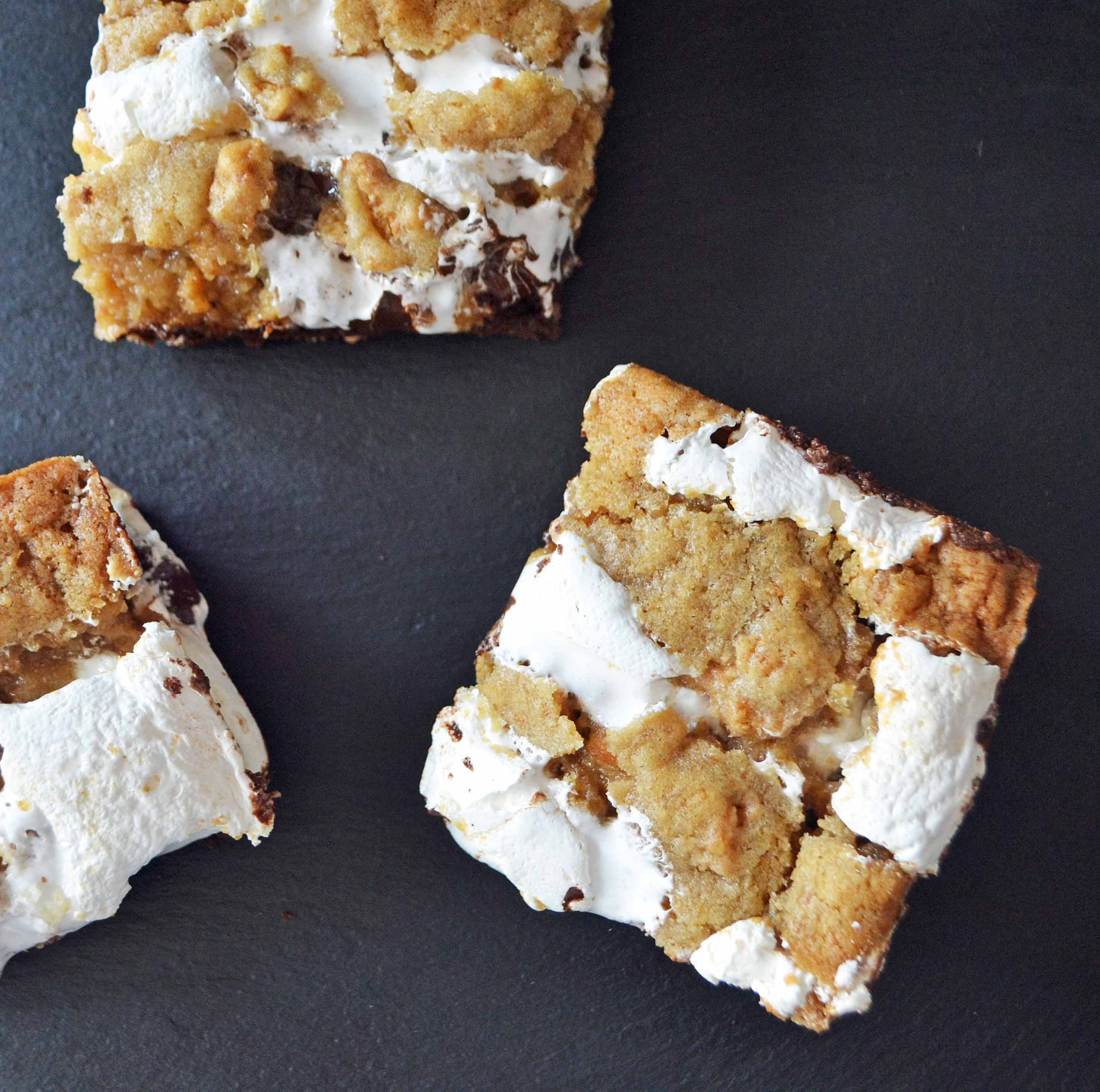 I saw this recipe on a fellow blogger's site - "My Treadmill Is Broken", where she specializes in decadent treats. I was smitten and knew that I NEEDED to make these S'more Brownie Bars stat. I played around with the recipe and this is the result -  homemade S'mores Brownie Bars.
It's camping food without actually having to go camping. You are welcome. 
If you love all things S'MORES, check out these other recipes: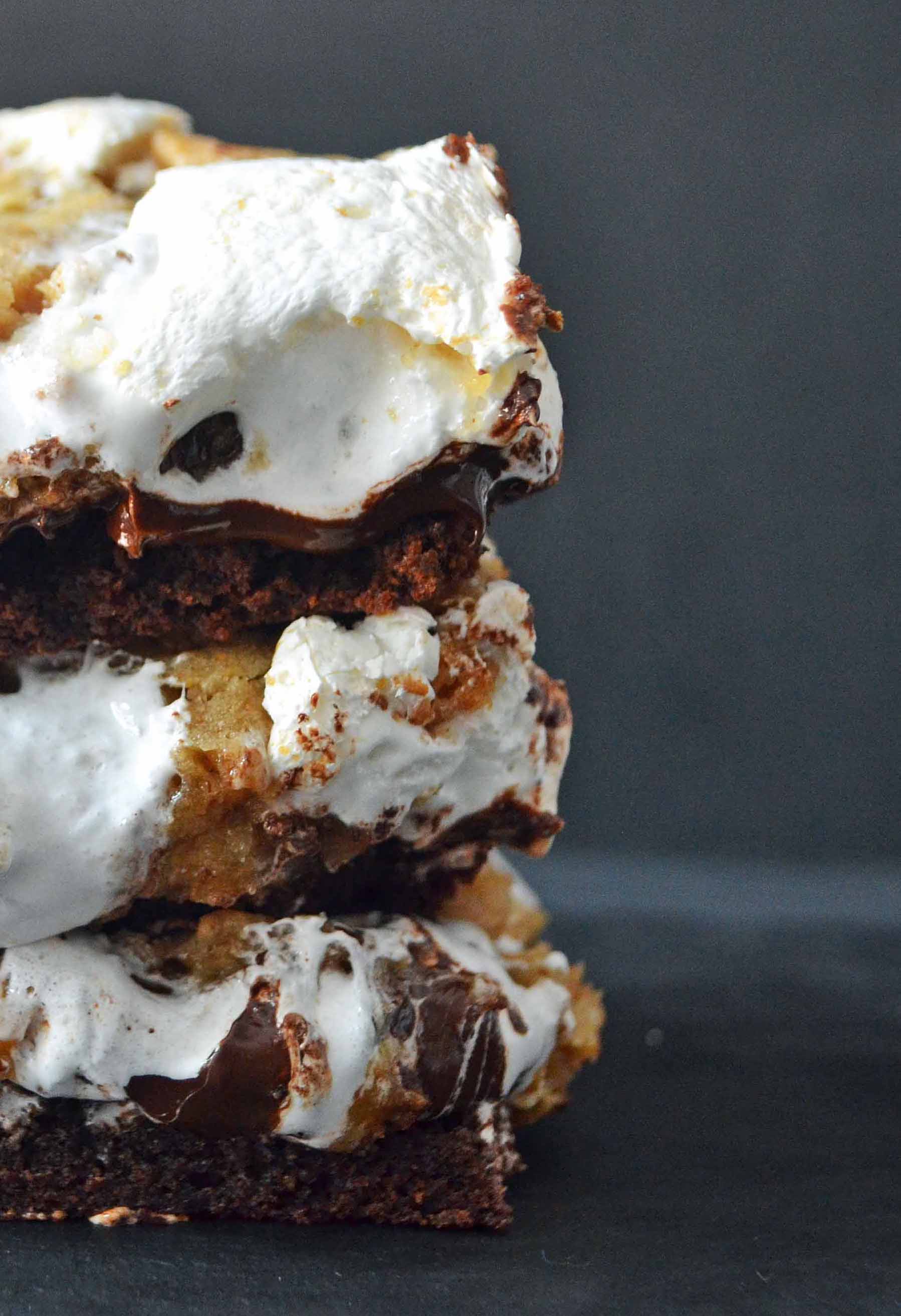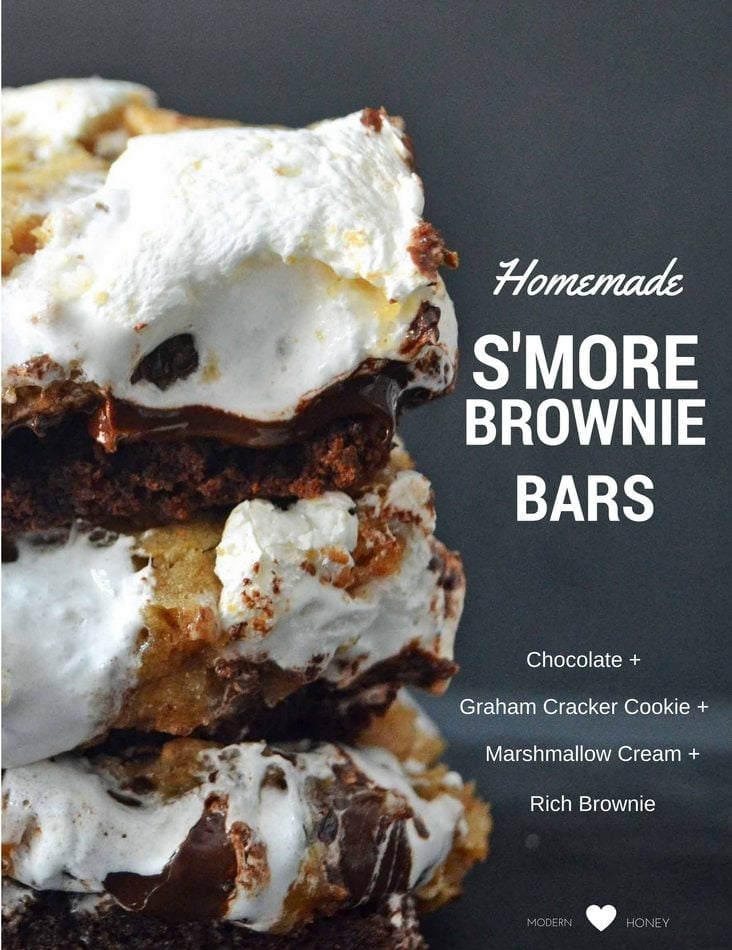 Share the LOVE on Pinterest, Facebook, and Instagram with your fellow s'more lovers. They will love you for it! xo
Happy Baking!