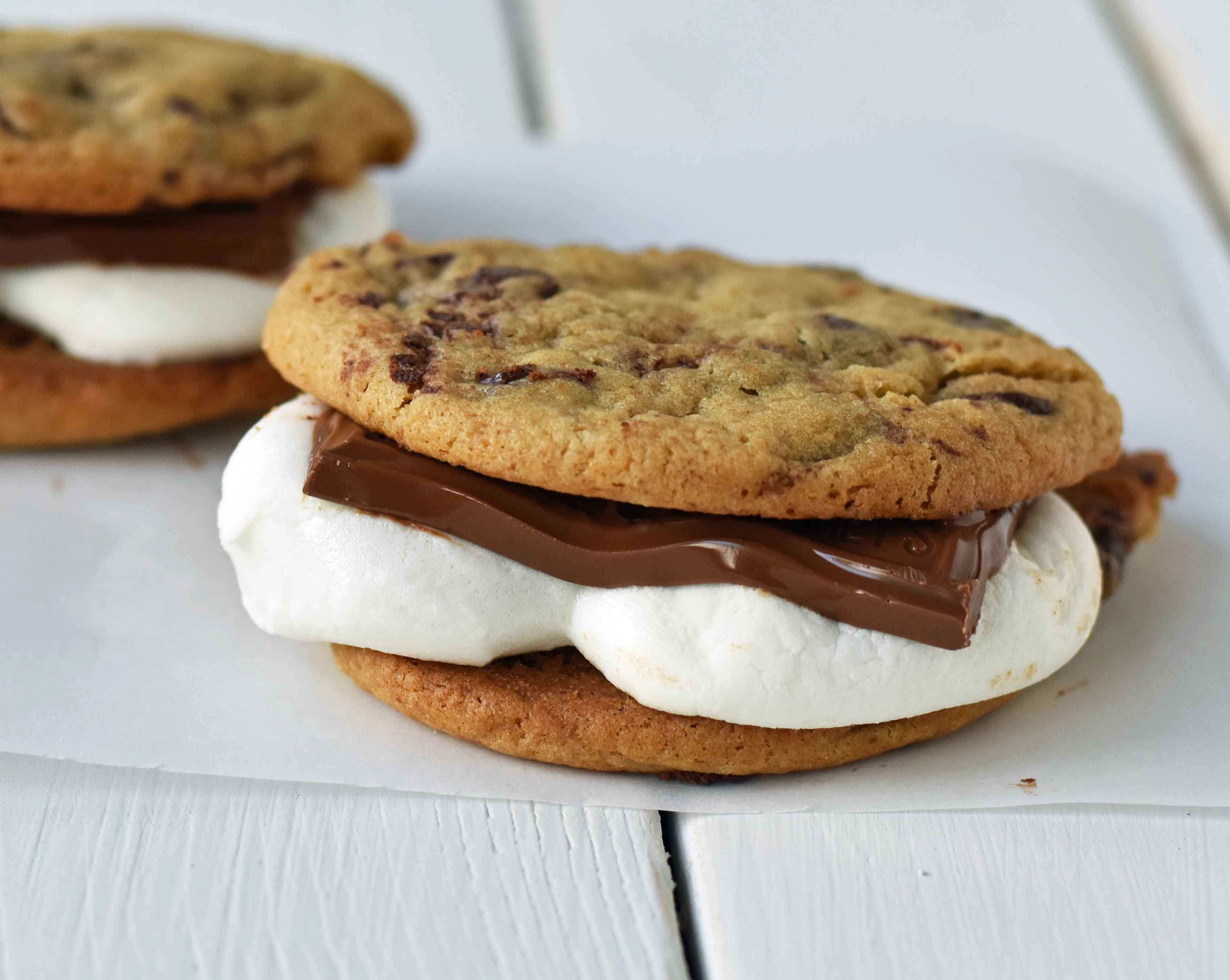 Chocolate Chip Cookies S'mores
I am all about elevating the massively popular dessert, S'mores.
You may have seen my  S'mores Bars with homemade graham cracker cookie dough and even S'mores Brownie Bars with homemade chocolate brownies but now I am introducing the trifecta -- Chocolate Chip Cookie S'mores.
Be still my heart.
This is the dessert jackpot. Chocolate Chip cookies are in a league of their own but when you add warm, melted toasted marshmallow and rich milk chocolate to them, they become EPIC.
Here's how you make Chocolate Chip Cookie S'mores from scratch:
First you have to start off with a killer chocolate chip cookie. I used my Ultimate Chocolate Chip Cookies since they are the quintessential chocolate chip cookie.
After the chocolate chip cookies are baked and cooled for a few minutes, flip them over, place two large marshmallows on the bottom of a cookie and place in the oven set at broil for a few minutes. The marshmallows start to melt and get all nice and toasty. So basically these chocolate chip cookie s'mores literally melt in your mouth. Once the marshmallows are melty, you place a chocolate bar on the top to melt to perfection.
Let's just have a moment of silence to honor this dessert. Shall we?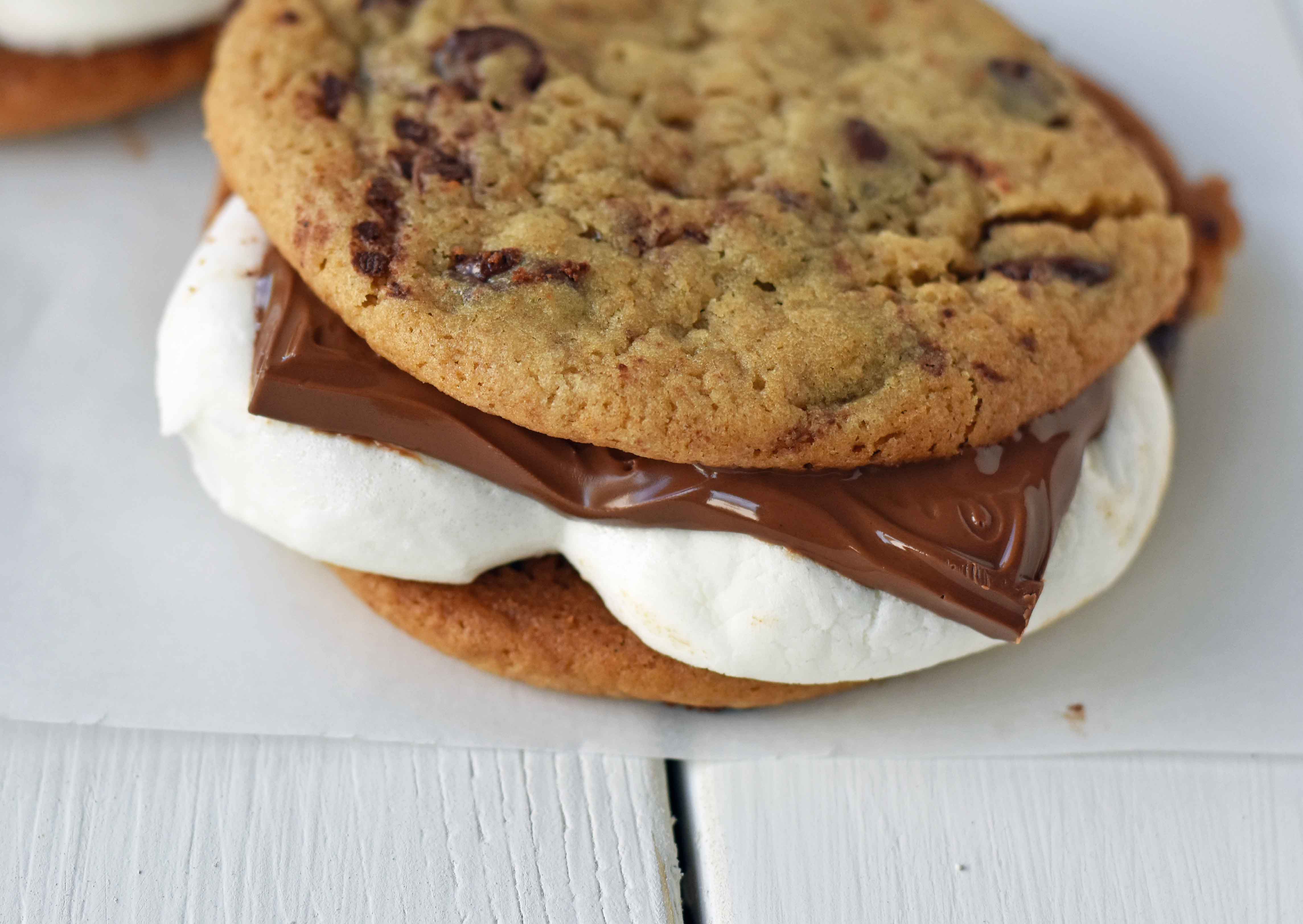 A few tips for making perfect Chocolate Chip Cookie S'mores:
Bake the chocolate chip cookies to perfection. You want them to be baked long enough so the cookies aren't following apart but soft enough to melt in your mouth. Watch the cookies carefully. Let cool for 5 minutes for easy handling.
Put the oven on broil. The broil method can produce magical results but can go from toasty and perfect to burnt and sad in 2 seconds. I usually keep an eagle eye on the marshmallows to make sure they are perfectly melted but not too toasty. Also, put your cookie sheet on the top rack.
Once the marshmallows have melted, immediately place the chocolate bar on top so it can start to melt. Place the other cookie on top and you have the ultimate chocolate chip cookie s'more.
I can guarantee one thing -- these will be an absolute hit! Everyone loves these babies and how could you not? Chocolate Chip Cookies, Marshmallows, and Chocolate. Ridiculously amazing.
Happy Baking, my friends! xo