The ultimate soft chewy chocolate chip cookie recipe. How to make perfect homemade chocolate chip cookies from scratch!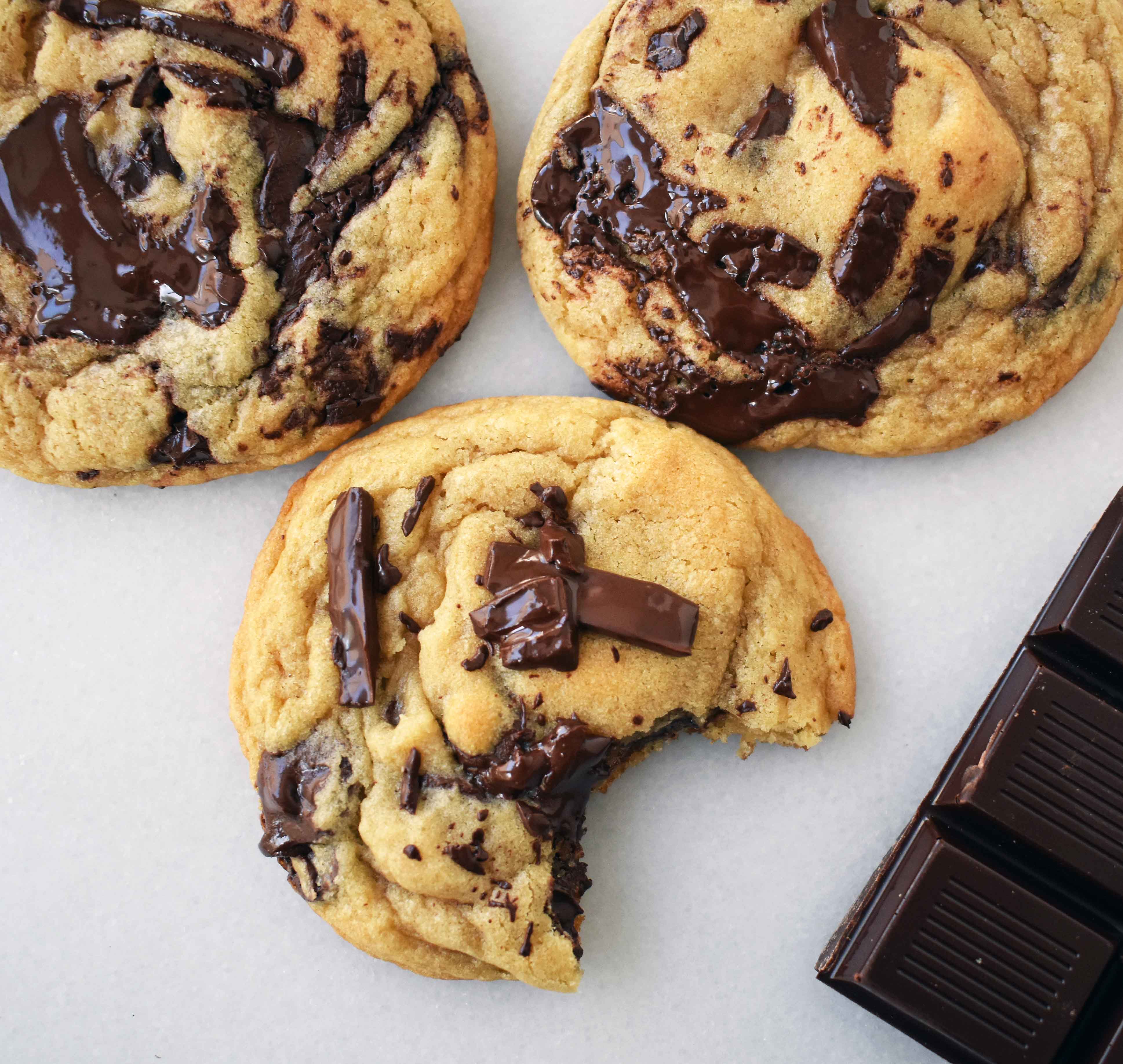 Ultimate Chocolate Chip Cookies
If you love homemade classic chewy chocolate chip cookies, this is the recipe for you! This was passed down to me by a pastry chef and quickly became one of my favorites.
If you have read my blog for only five minutes, you will know I am a cookie freak of epic proportions.
I like to try them all. You know... experiment with all types of ingredients and methods just to see what happens. It's the best kind of science. I am some kind of Mad Scientist in the kitchen and I have zero fear!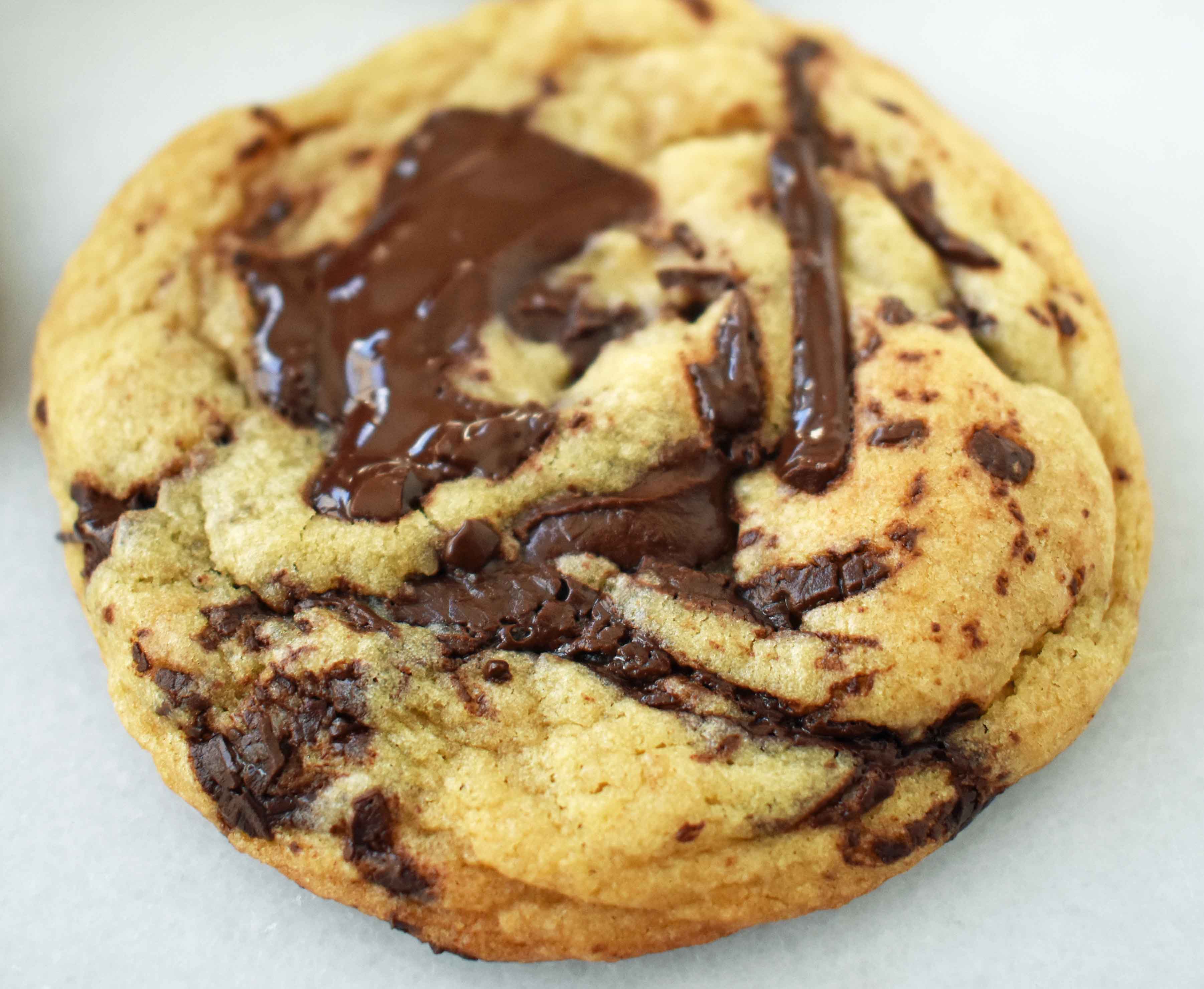 SECRETS for making the PERFECT CHOCOLATE CHIP COOKIE:
It's everything you want in a cookie - chewy center, crispy edges, rich chocolate, and sweet dough with a touch of salt. My mouth is salivating just thinking about them.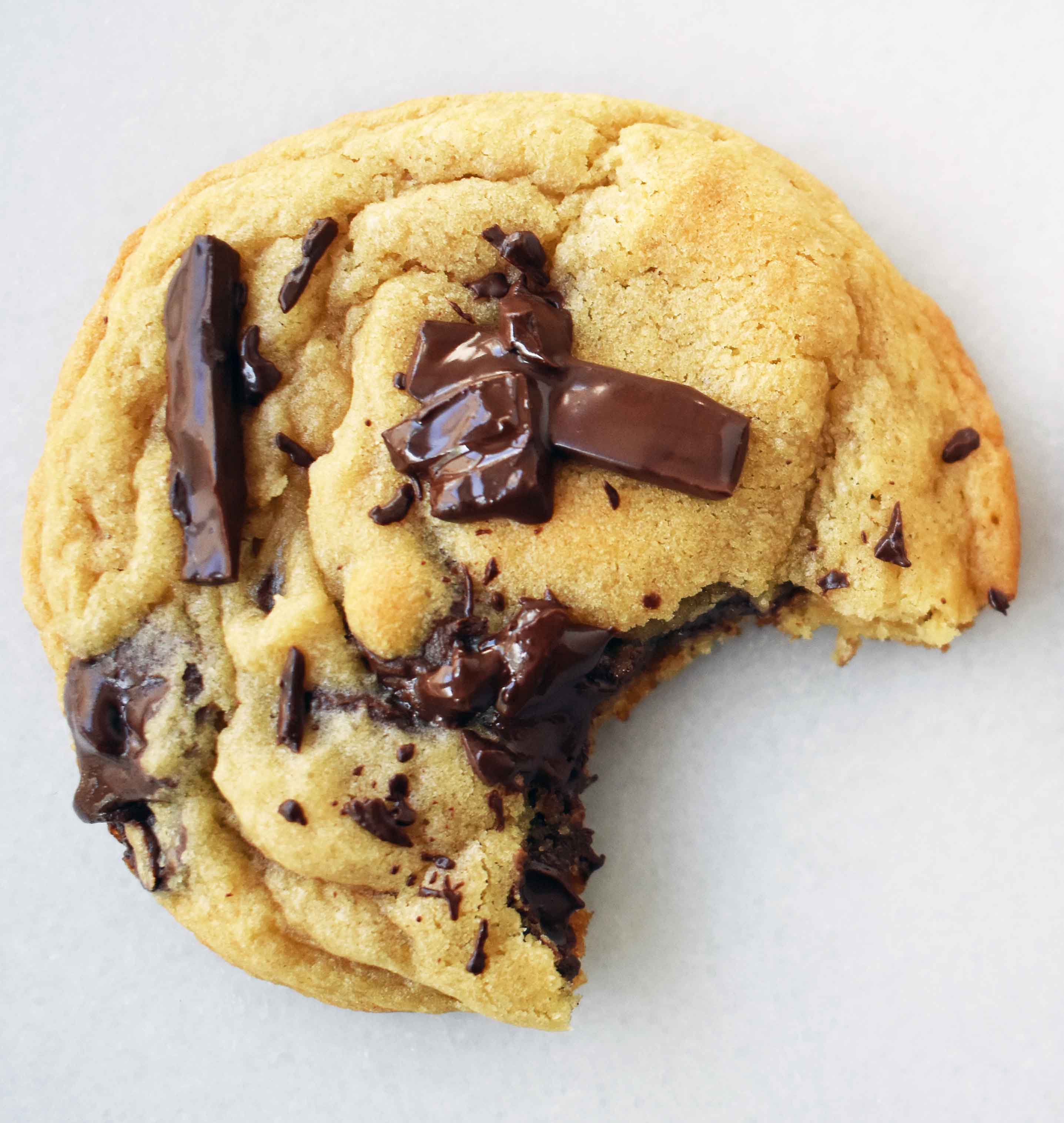 Not everyone loves the same kinds of cookies -- some like them thin and crispy and others like them thick and chewy.  I've got you covered! Here are a few of my other favorite chocolate chip cookie recipes --
Levain Bakery Copycat Chocolate Chip Cookies
MJ's Top Secret Chocolate Chip Cookies
Salty Sweet Caramel Pretzel Chocolate Chip Cookies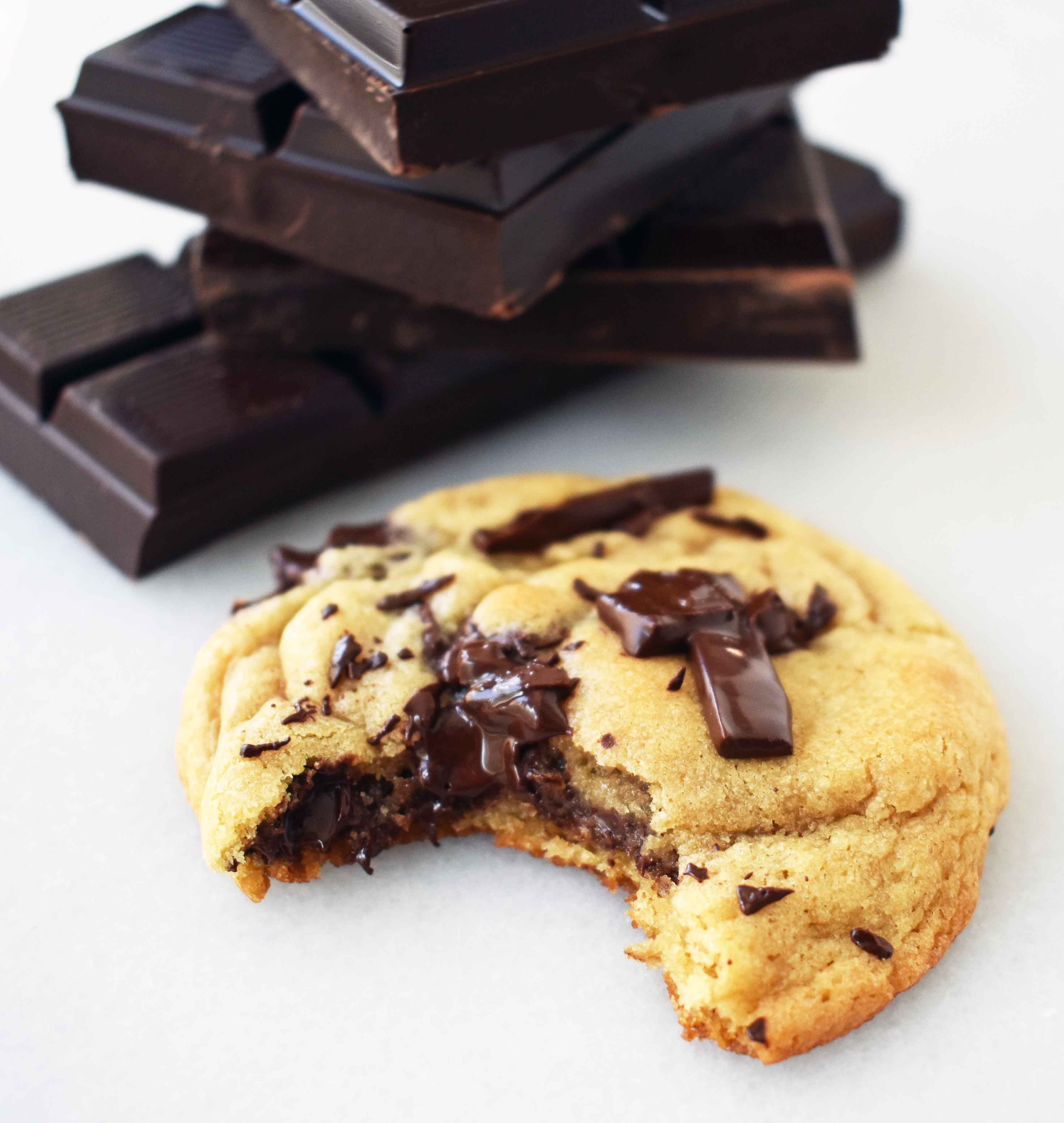 A tip for making perfect chocolate chip cookies:
This Ultimate Chocolate Chip Cookie gets even better with time! I chilled my cookie dough for 24-48 hours and it created a more flavorful cookie that didn't spread as much in the oven.  It is worth it to be patient.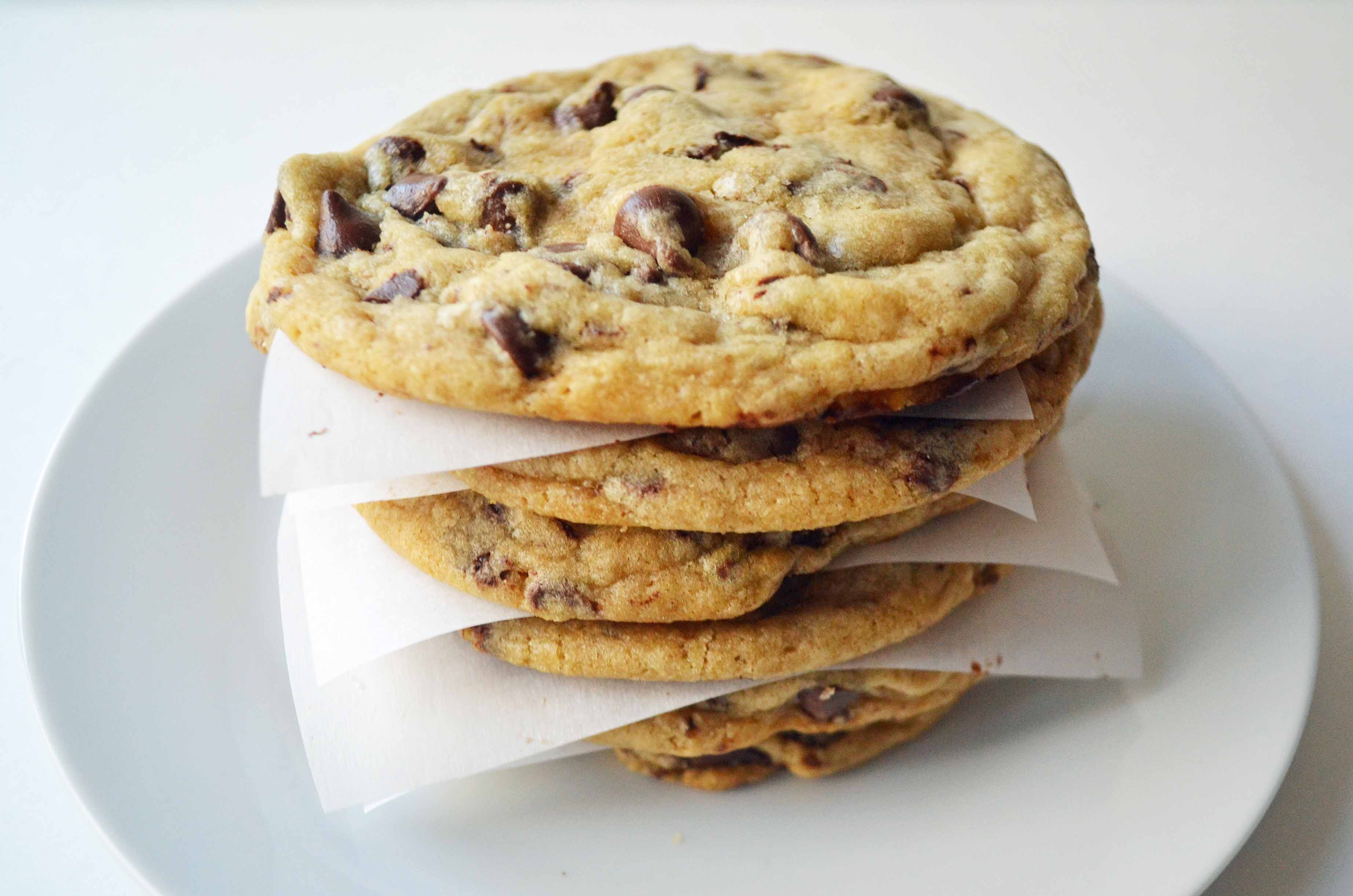 Why play TIC TAC TOE with checkers when you can play it with COOKIES? Oh, it's way more fun.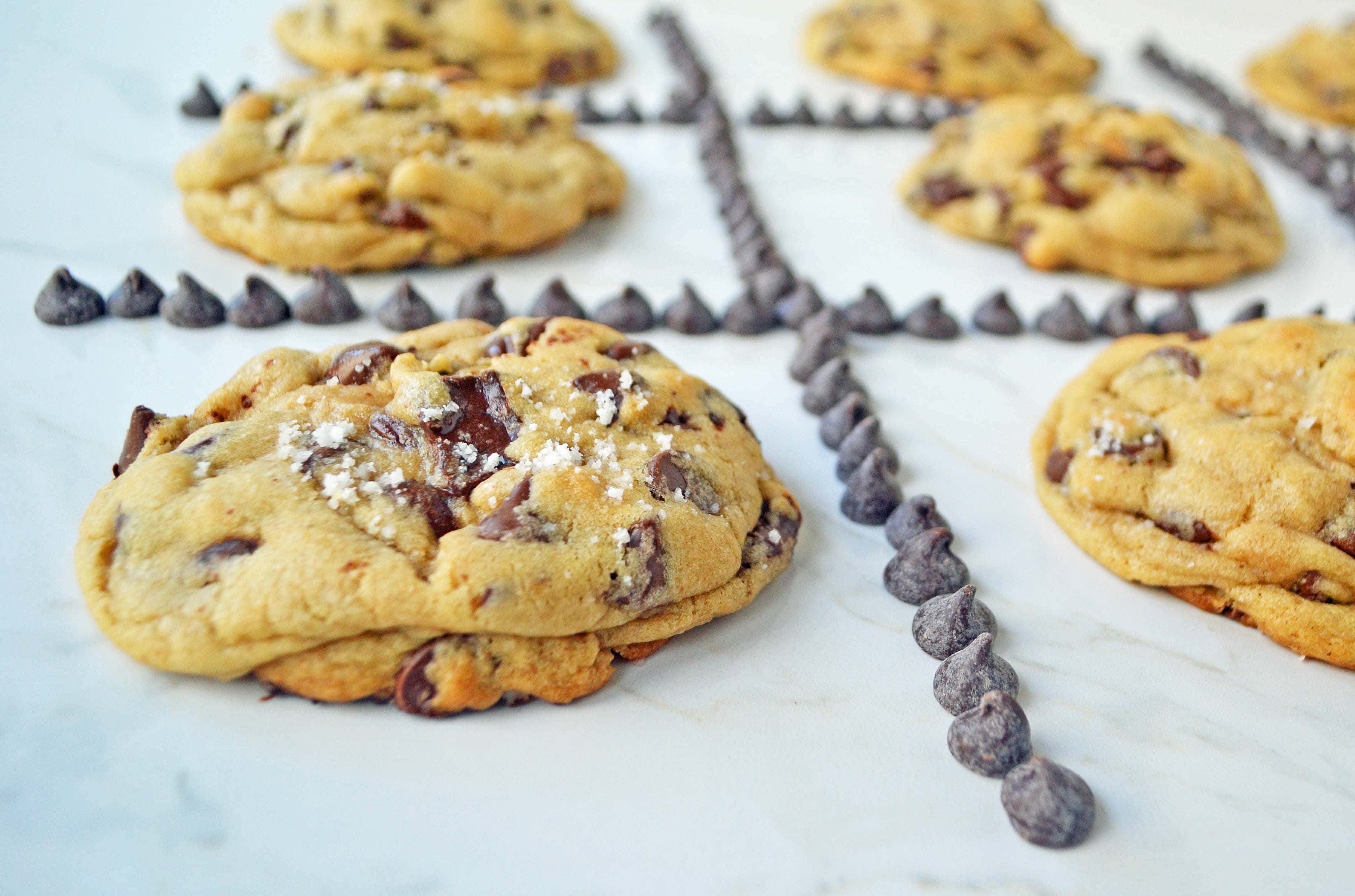 You can roll in individual balls before chilling your dough OR wrap all of the cookie dough in Saran Wrap and place in refrigerator. If you chill the dough in individual portions, place on cookie baking sheet for at least 30 minutes before putting in large bag to keep them from sticking.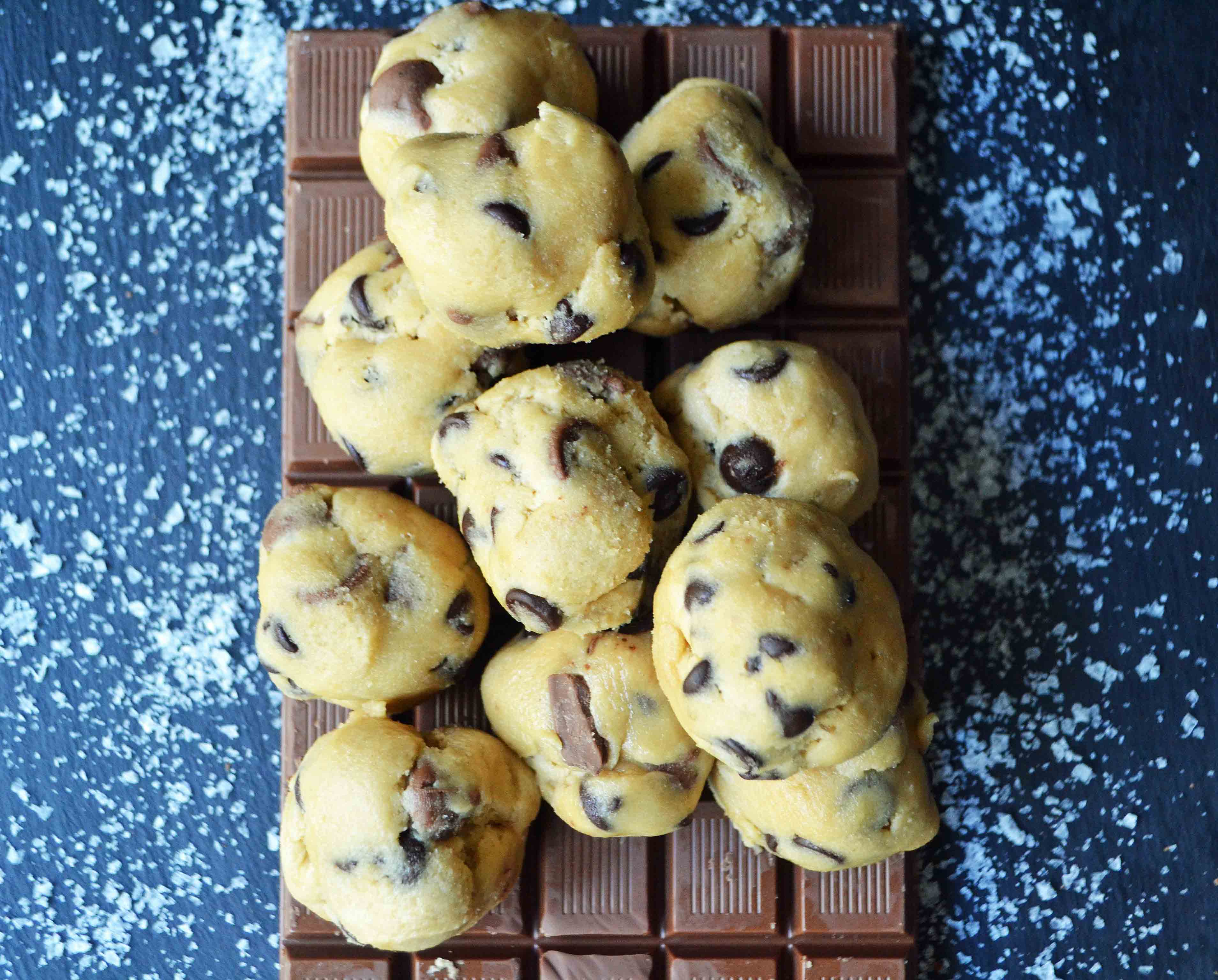 So how do we make a perfect cookie?  I am so glad you asked. Let me introduce the perfect recipe for the Ultimate Chocolate Chip Cookies.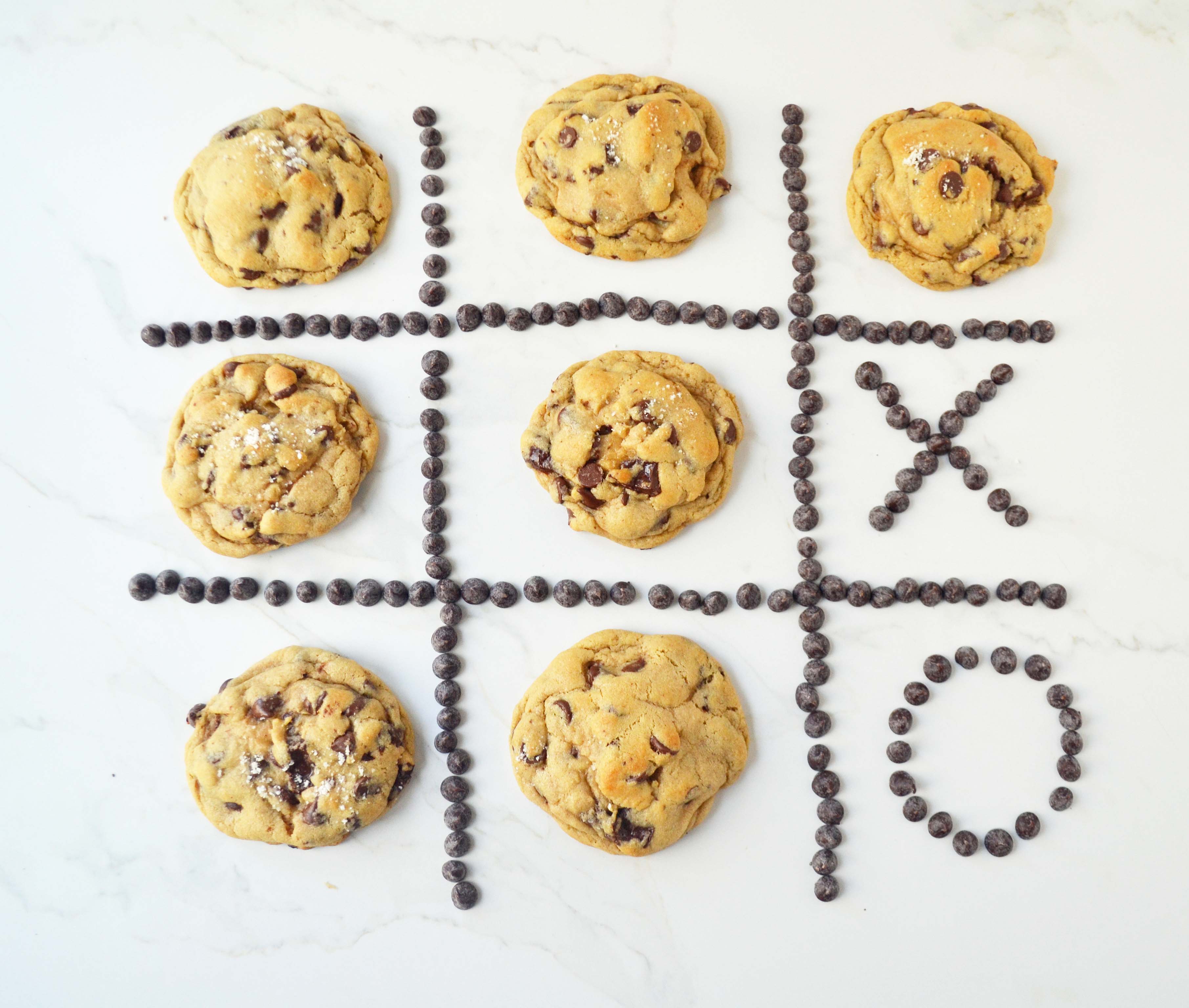 Tips and Tricks for making the ULTIMATE CHOCOLATE CHIP COOKIES:
#1 - Cream your butter and sugar for at least 4 minutes. No grainy cookies allowed. This helps to create a creamy texture and allow the sugars to be enveloped by the butter.
#2 - The creaming process is important, so add each egg one at a time. This allows the egg to be fully incorporated before adding the next one.
#3 - Don't overmix your flour. It creates more gluten and affects the texture. No tough cookies allowed.
#4- Use high-quality chocolate. My preferred method is to chop a Pound Plus Bar from Trader Joe's into my cookies because the chocolate spreads so nicely (huge TJ fan here). Guittard and Ghiradelli make delectable chocolate chips as well.
#5 - Chill your dough.  I don't have the patience of Job when it comes to waiting to eat my cookies. I have to look at the long run and know that my cookies will taste better as my dough has time to get acquainted in the refrigerator. It's been tested over and over again that dough which has been chilled creates a more flavorful cookie with an improved texture.  If you can really exercise patience, 24 hours is best.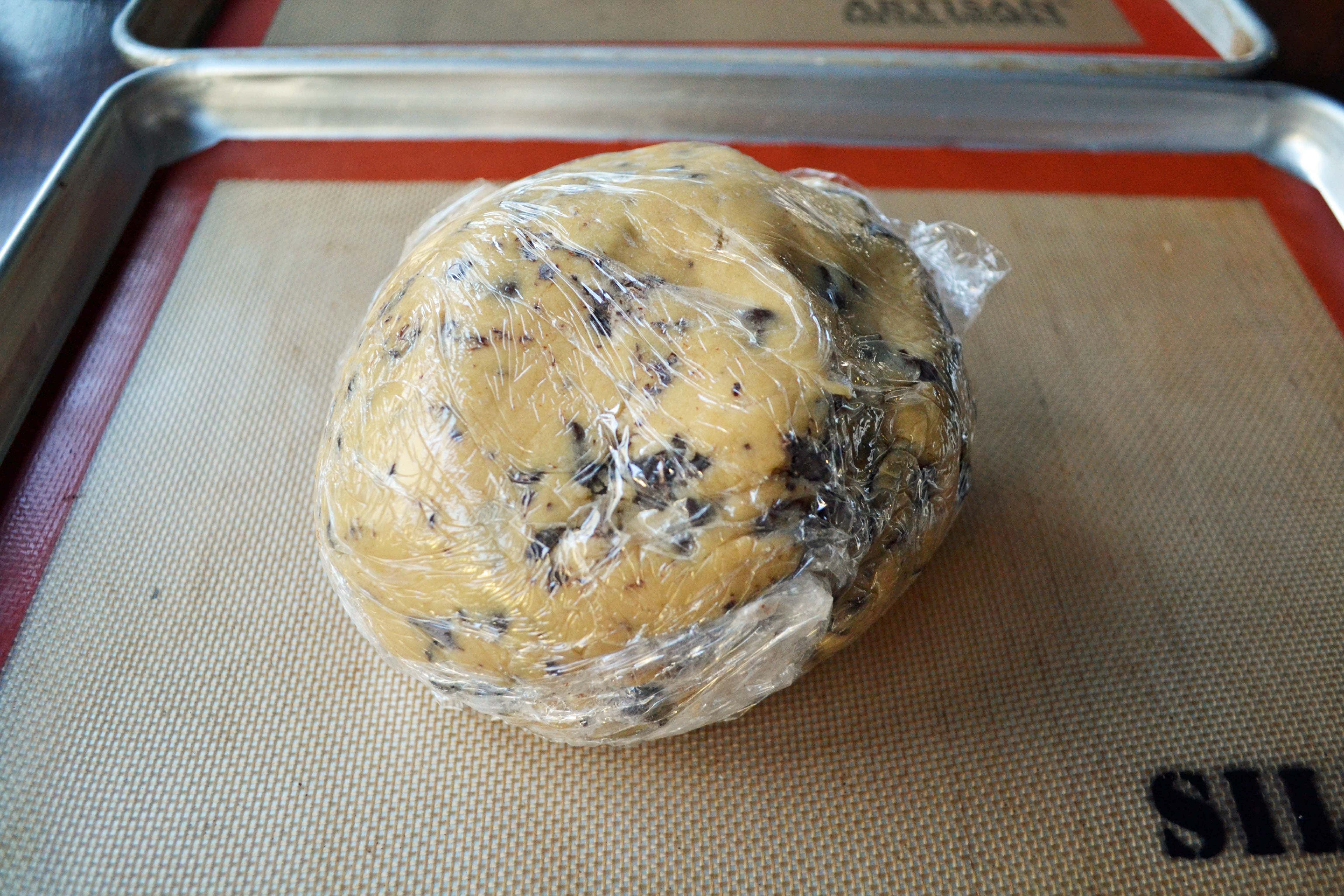 #6 - Embrace the sea salt flakes. A touch of sea salt on cookies walks that delicate balance of salty and sweet with perfection.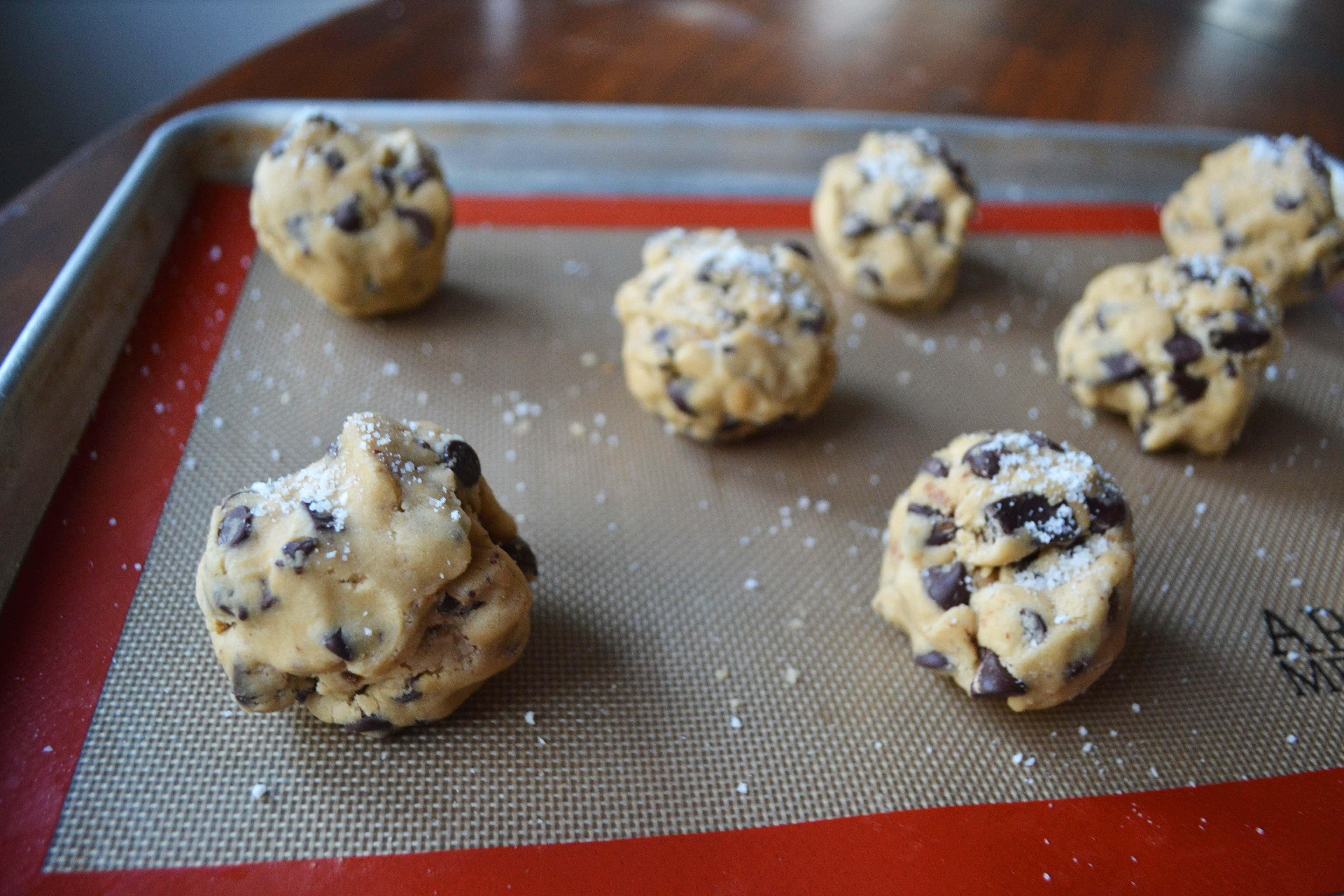 #7 - Don't overbake your cookies. Set the timer for less time, turn on your oven light, and watch. The cookies will continue to bake on the hot cookie sheet once you take them out of the oven so watch carefully. No burnt cookies allowed. 🙂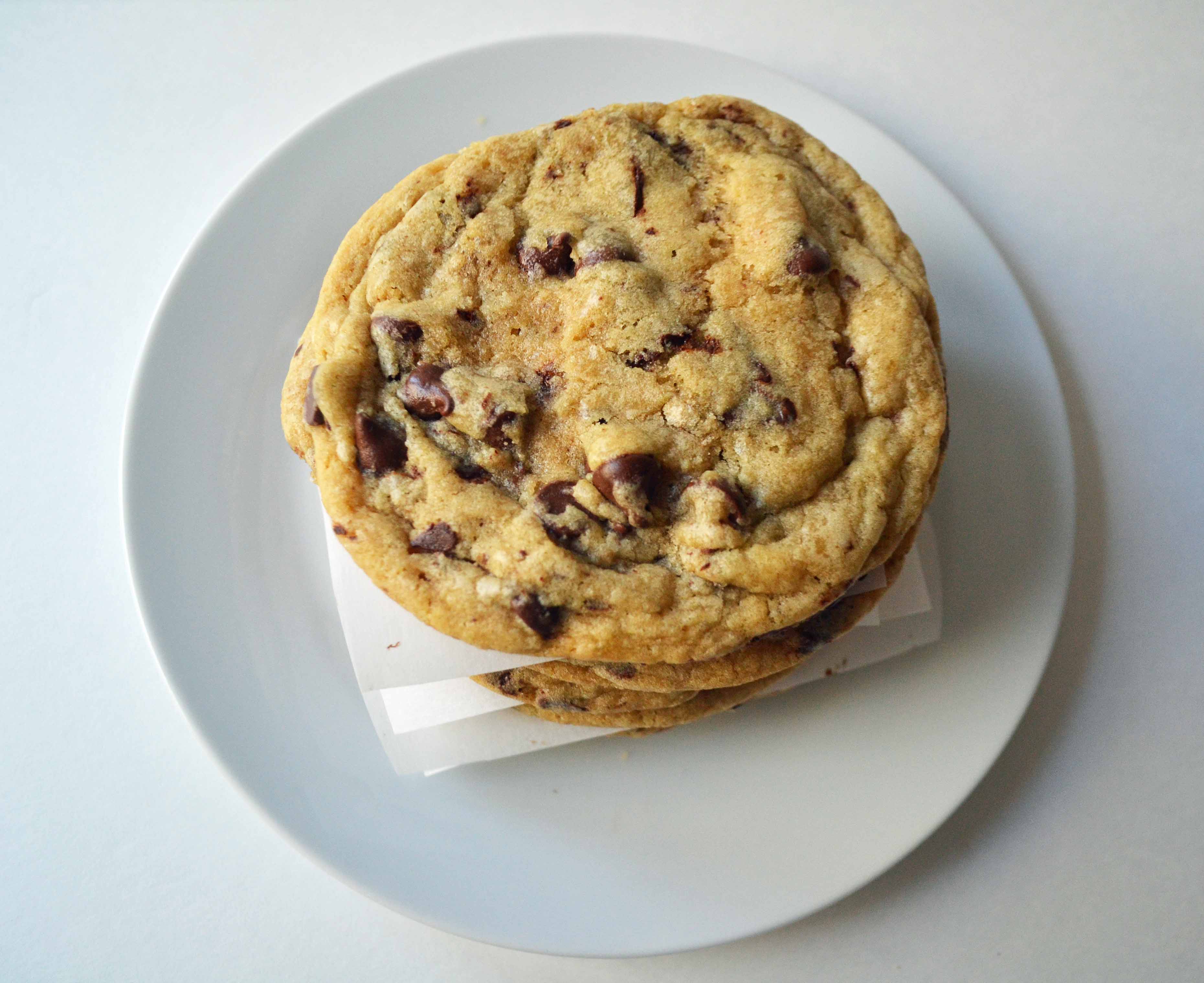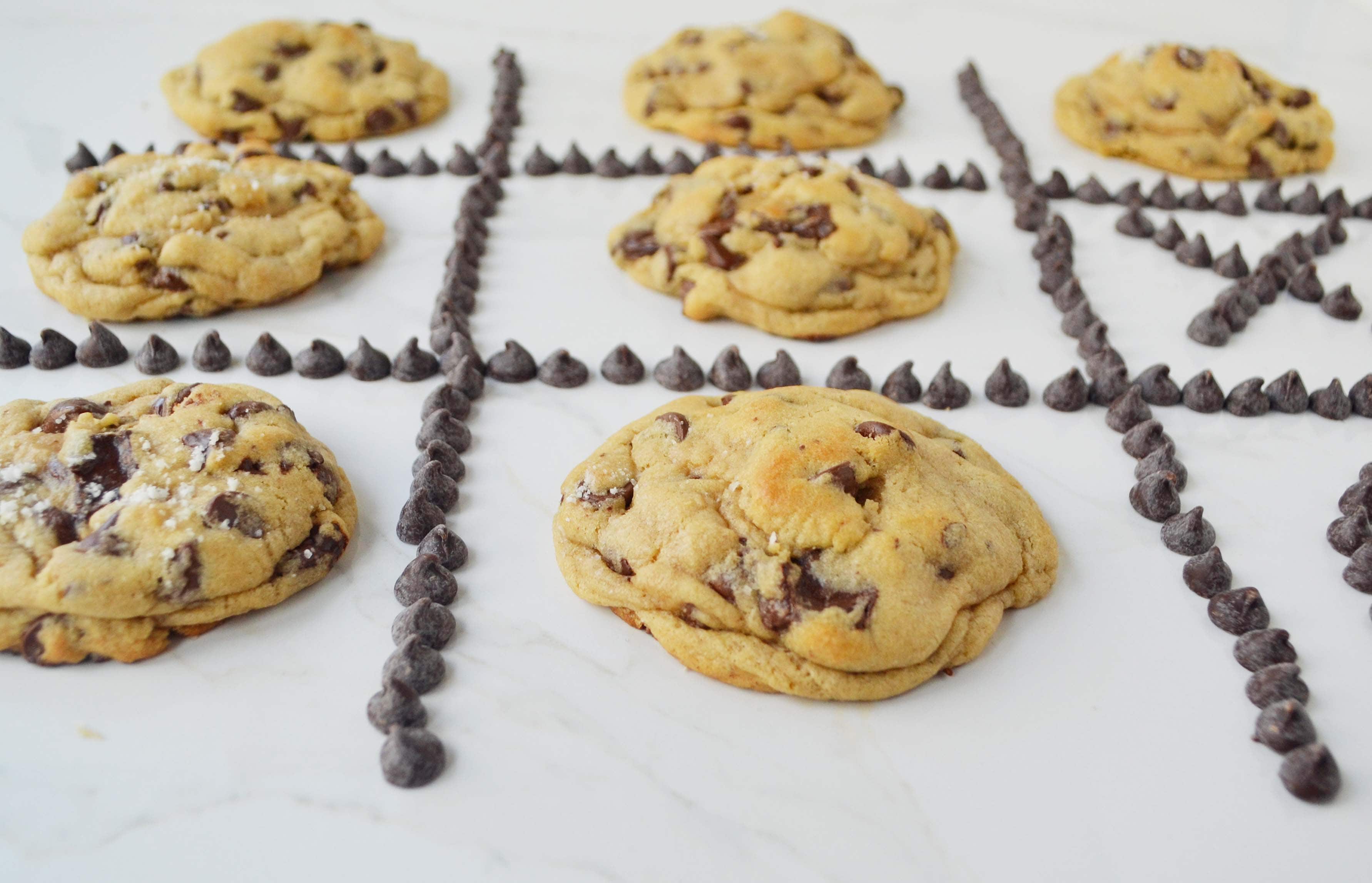 All you need is a big glass of cold milk, a plate of these Ultimate Chocolate Chip Cookies, and something to watch on Netflix.  Now that's a little bit of heaven!
Happy Baking!
Thank you for sharing on Pinterest and Yummly! xoxo Find me on Instagram at @modern_honey.