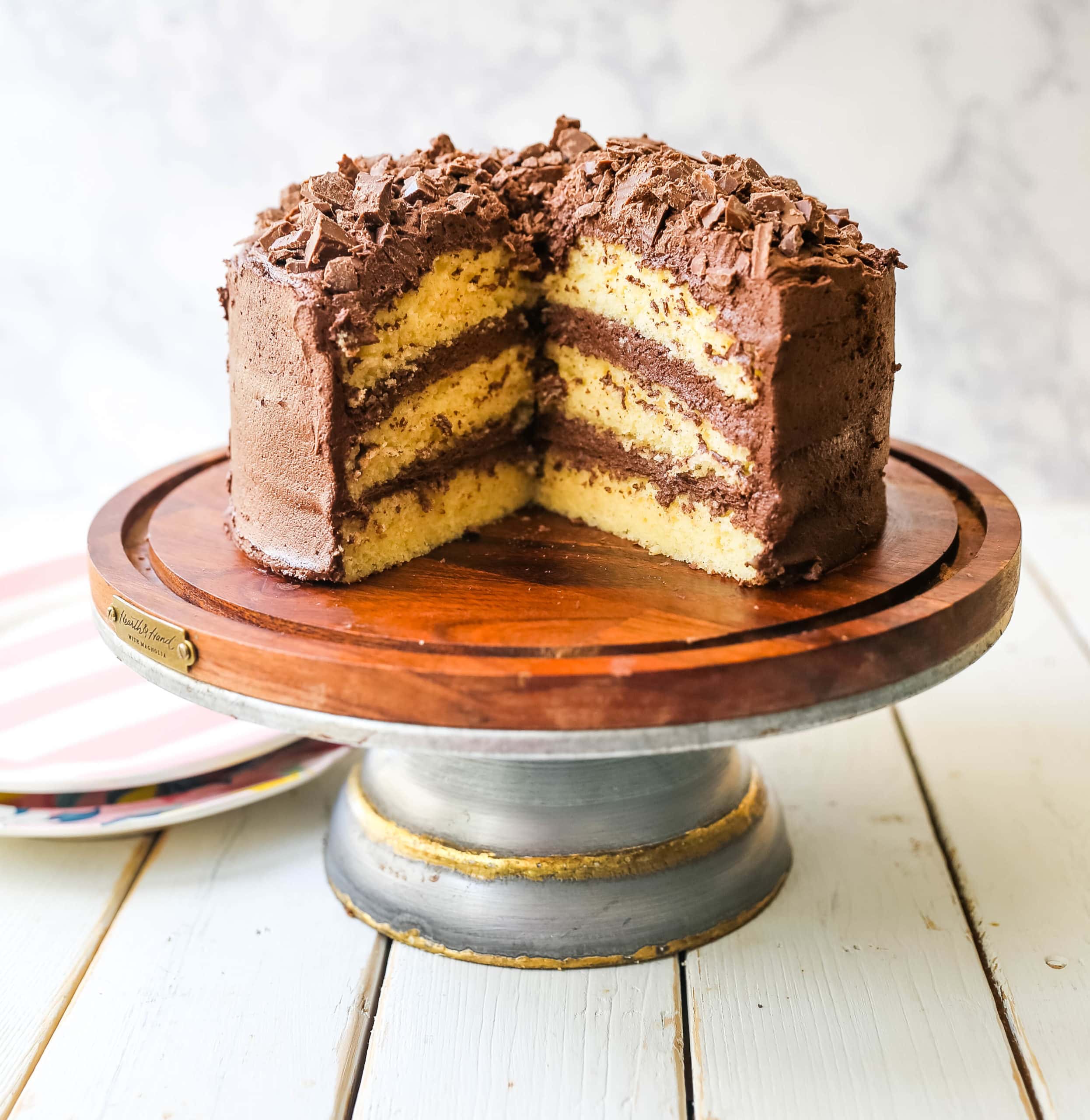 Yellow Cake with Chocolate Frosting
The BEST Yellow Cake Recipe with Milk Chocolate Frosting. 5-Star Rated Recipe!
I was one of those kids that were counting down the minutes at my birthday party until I could blow out the candles and eat my big ol birthday cake. I wanted a piece with a thick layer of homemade chocolate frosting.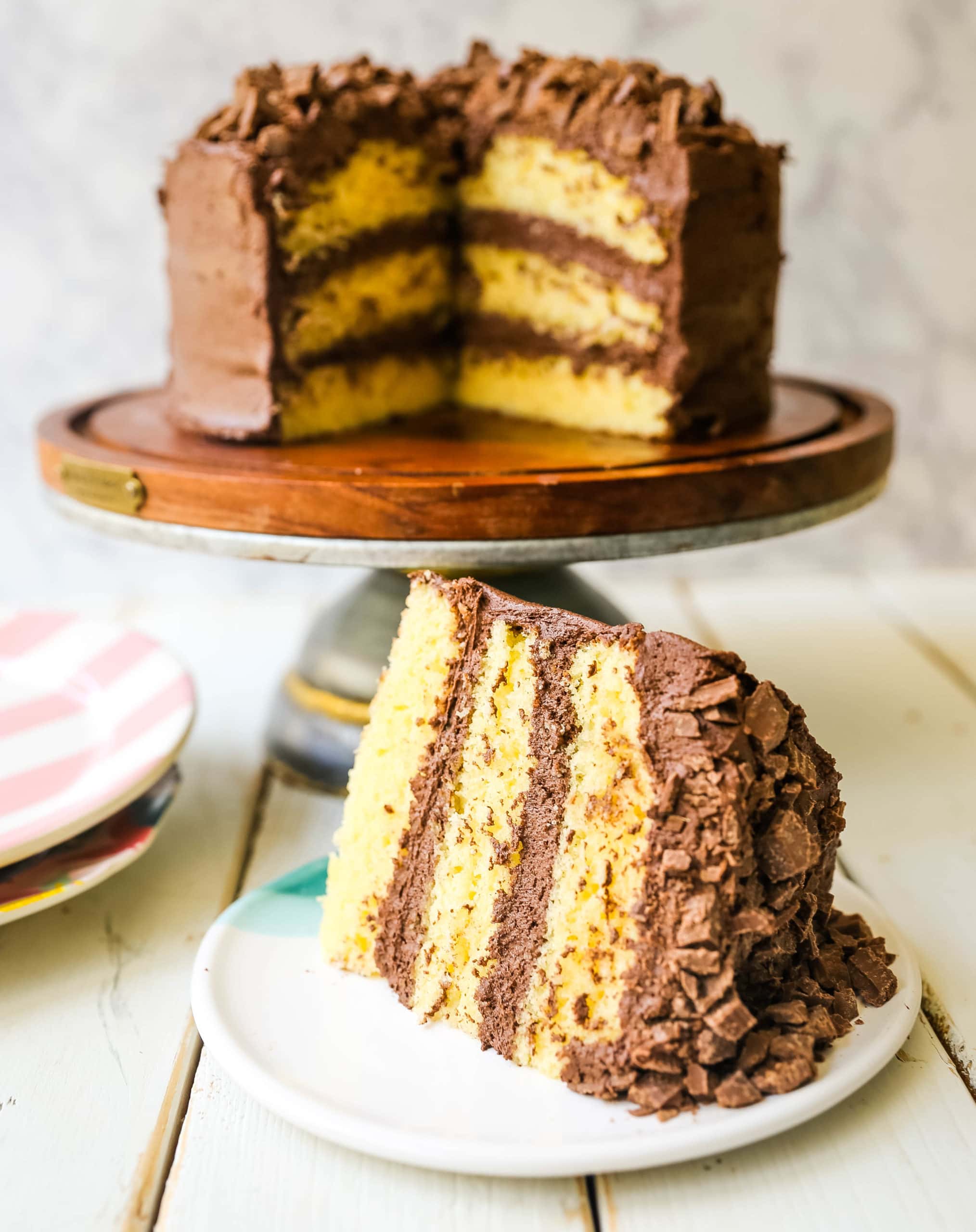 This is literally the best yellow cake recipe. It is so flavorful, moist, and buttery! The homemade chocolate frosting is insanely rich and creamy and pairs perfectly with the homemade yellow cake.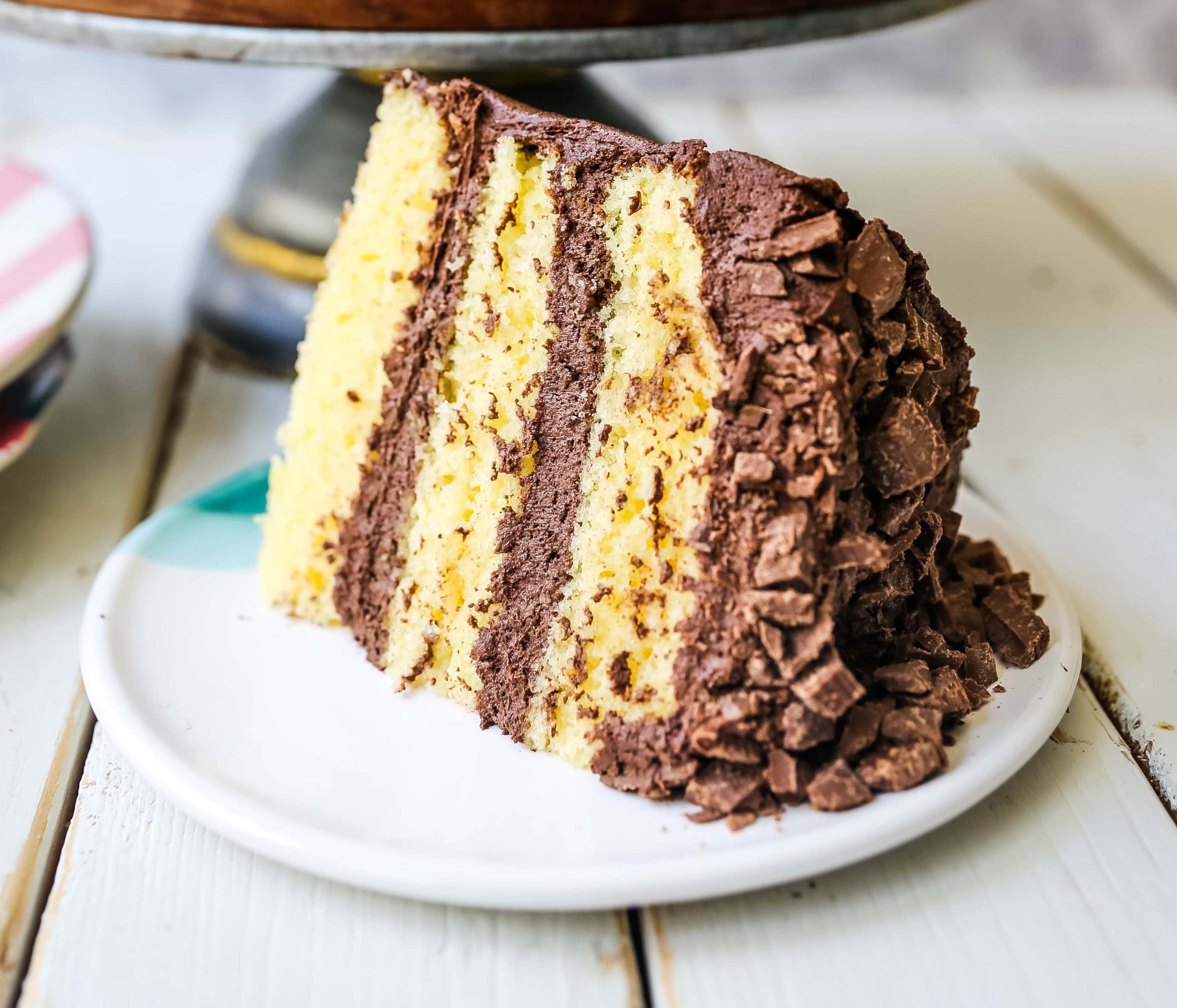 It's New Year's Eve so let's go out of 2016 with a huge yellow cake with chocolate buttercream because I see only green smoothies in my future....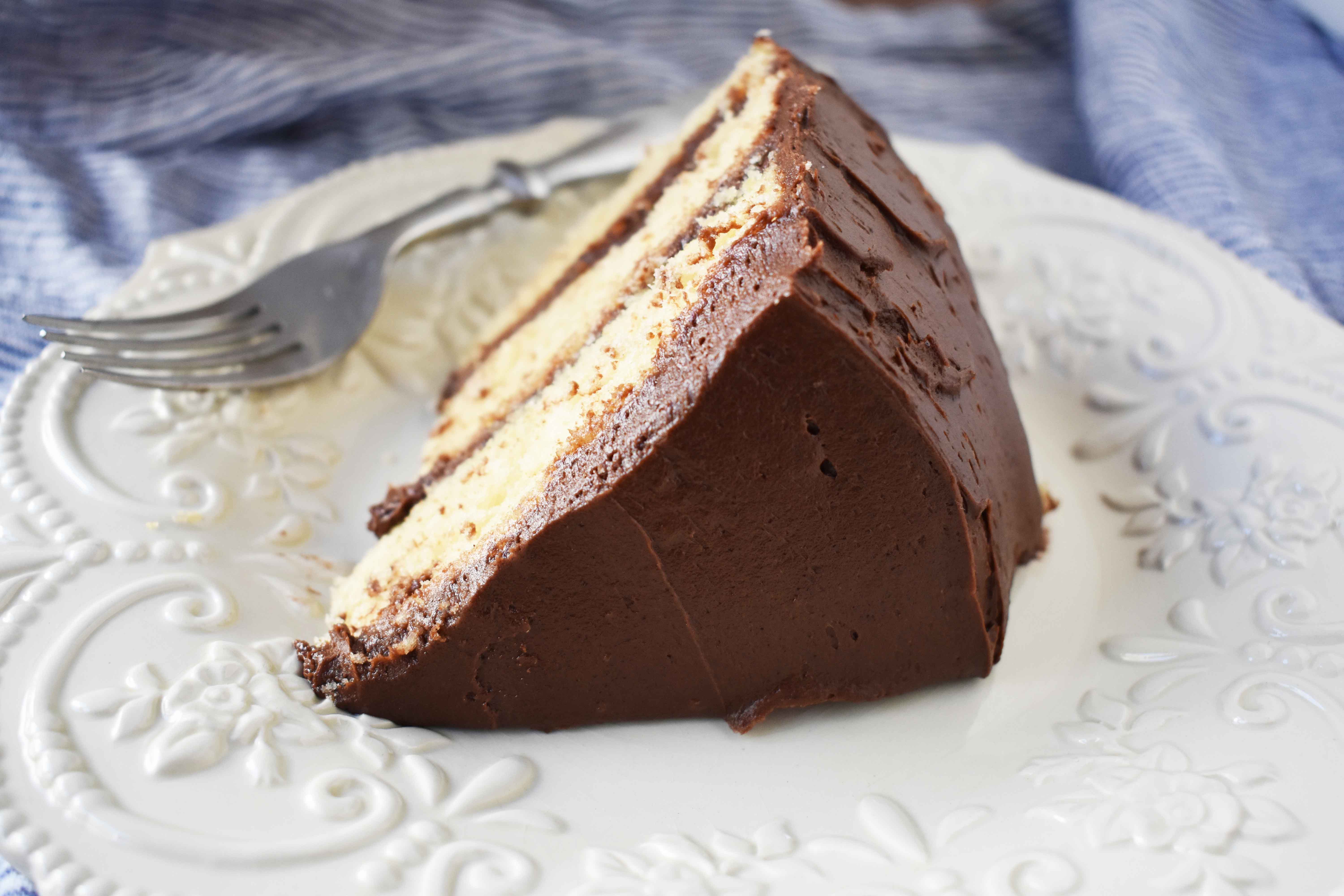 If you read my last post about making a homemade yellow cake -- Homemade Yellow Butter Cake, I went through many experiments to bring you these cake recipes. My pants just got tighter in an effort to bring you the perfect cake!
We had large cake testings to determine the winners of the unofficial homemade yellow cake recipe challenge.
The path to the Yellow Birthday Cake with Milk Chocolate Frosting...
The recipe that I posted a few days ago is for a traditional yellow butter cake. I wanted to change it up a little and experiment with adding in some vanilla pudding mix. Since it is known to add a good amount of moisture to a cake, I was excited to see how it would affect the final product.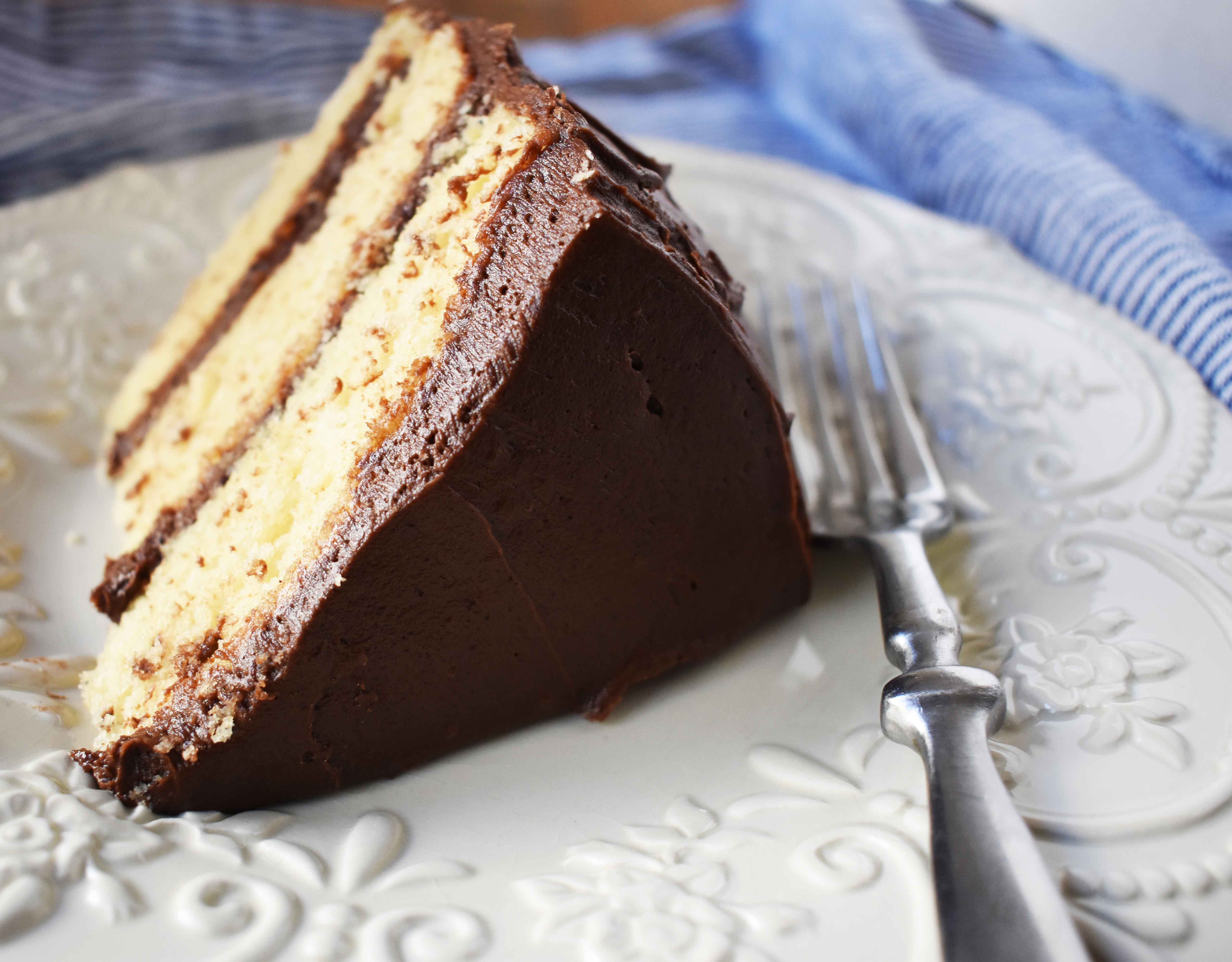 It not only made a denser, moister cake but also a flavorful one as well. It's a small amount of pudding but was still a big difference-maker. This is truly THE BEST YELLOW CAKE EVER.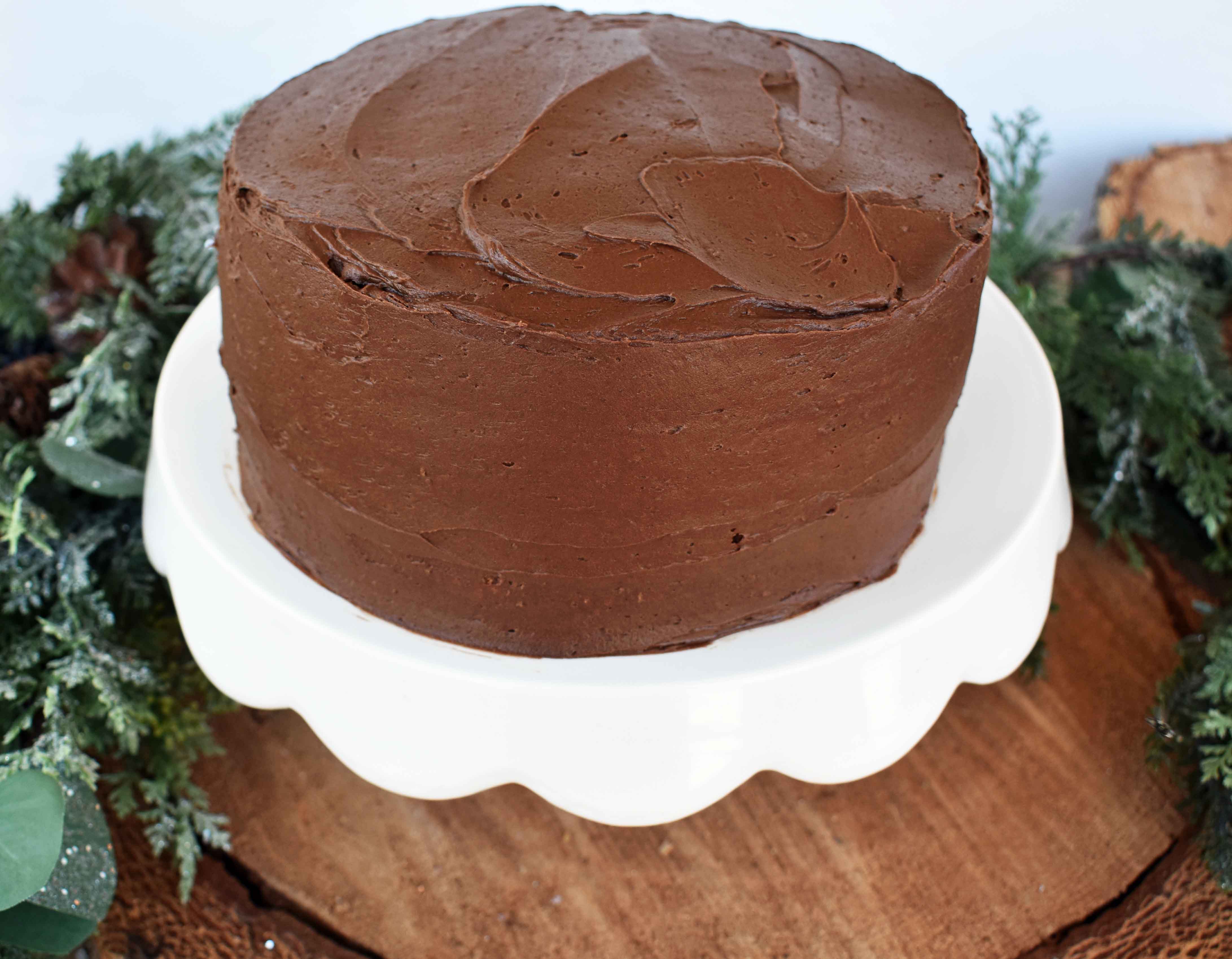 The chocolate buttercream recipe is one that I played with over the years and is now my go-to recipe. It has the perfect balance of rich chocolate, butter, and powdered sugar and isn't over the top sweet. It truly is the greatest chocolate frosting. If you are a chocolate cake lover, you must try my Love at First Sight Chocolate Cake.
Add some colorful sprinkles to this Yellow Birthday Cake with Milk Chocolate Frosting if you want to make kids really happy.
Here are my favorite baking pans -- USA Bakeware Round Cake Pan 8 inch and USA Bakeware Round Cake Pan 9 inch.
A Wilton Angled Icing Spatula is the perfect tool to use to frost this cake.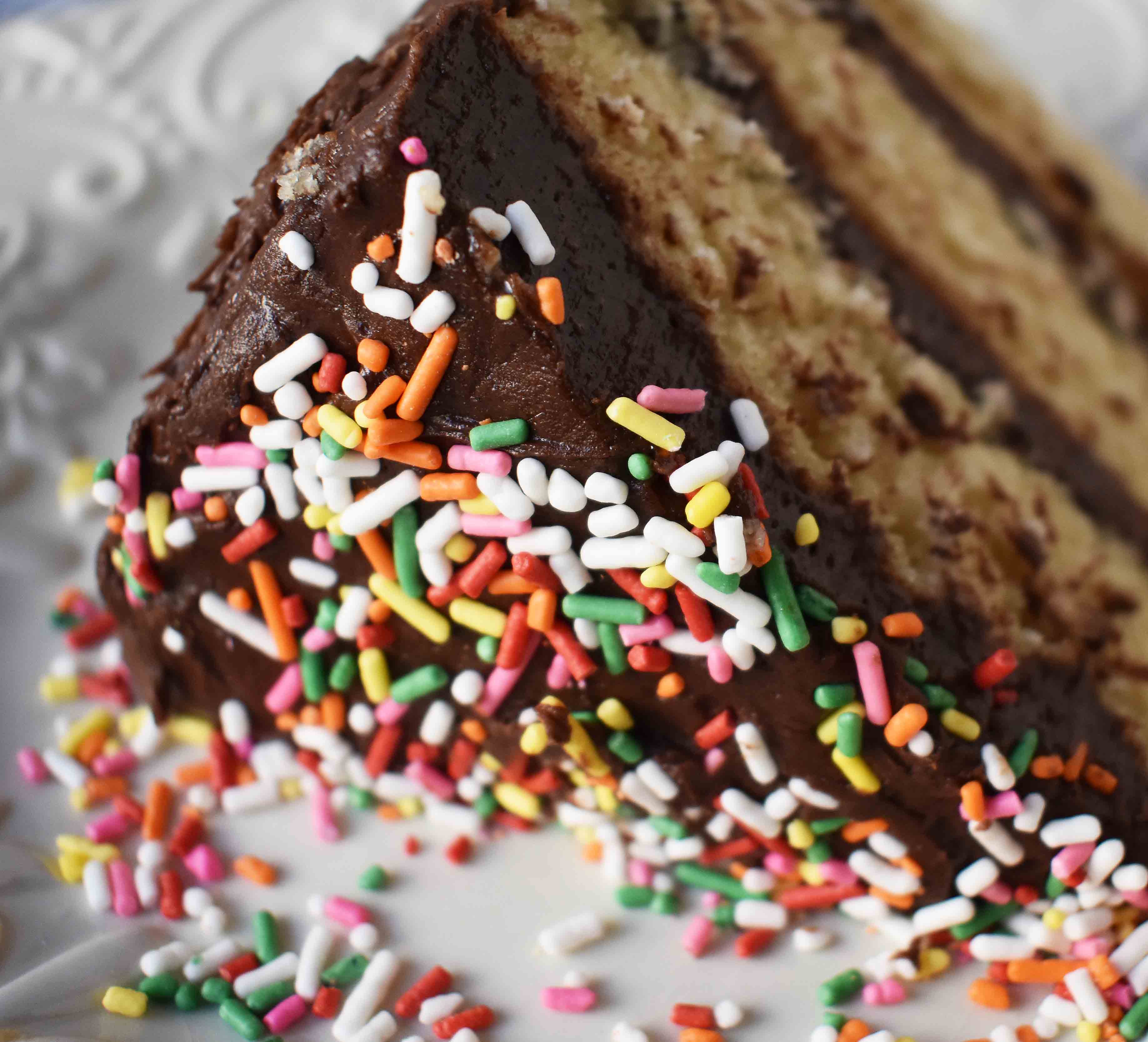 Happy Baking, my friends! xo