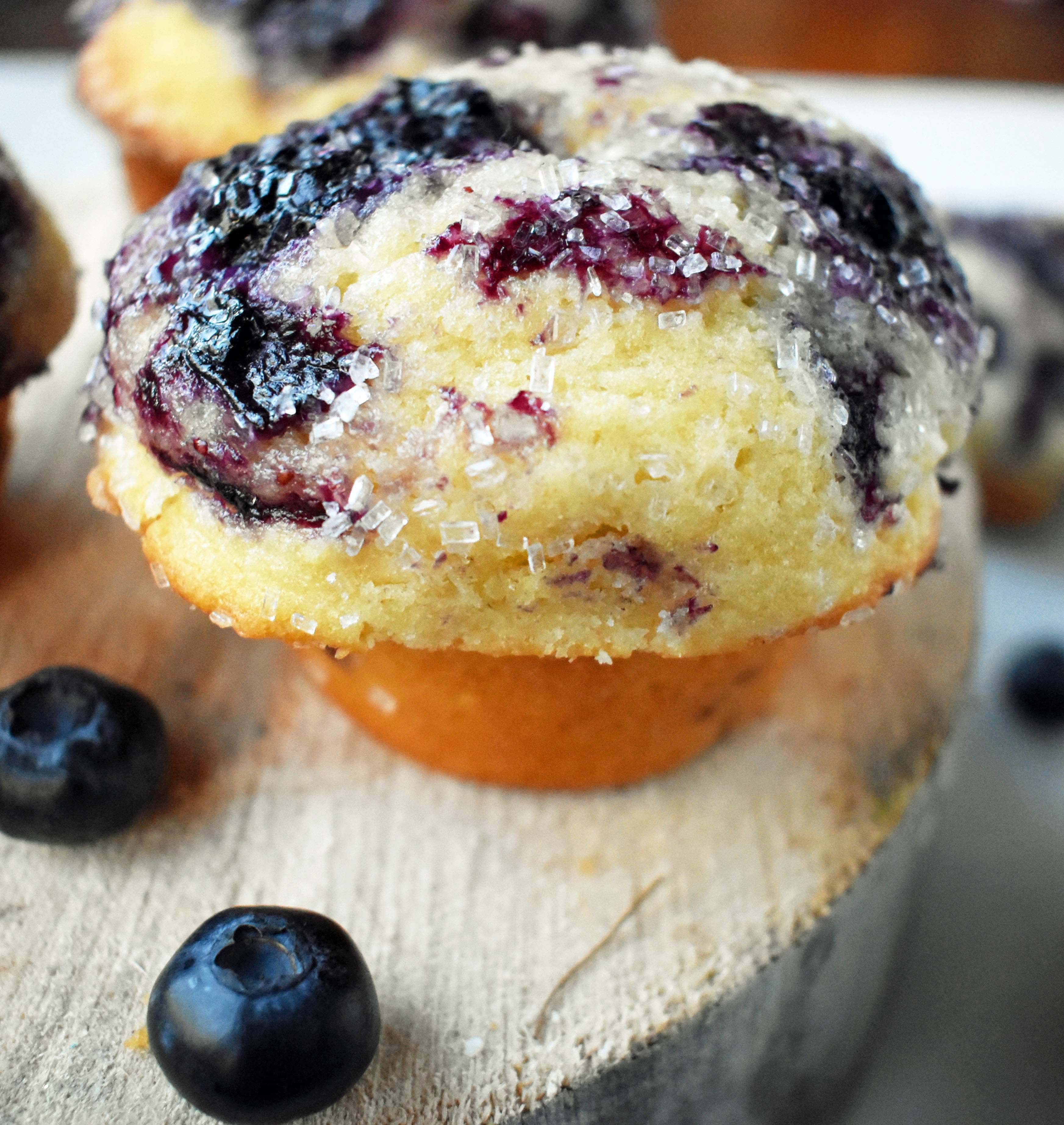 A few weeks ago we stopped at a farmer's market on the way up to my parent's house. To my astonishment and great excitement, they were selling cartons of well-known blueberries for 33 cents. You read that right! I loaded up my cart with more blueberries than I knew what to do with and set off to my parent's. I didn't want to leave them in the car so I paraded into their house with BAGS and BAGS of fresh blueberries. My Mom looked at me as if I was crazy! All this meant was that a lot of blueberry food was in our future.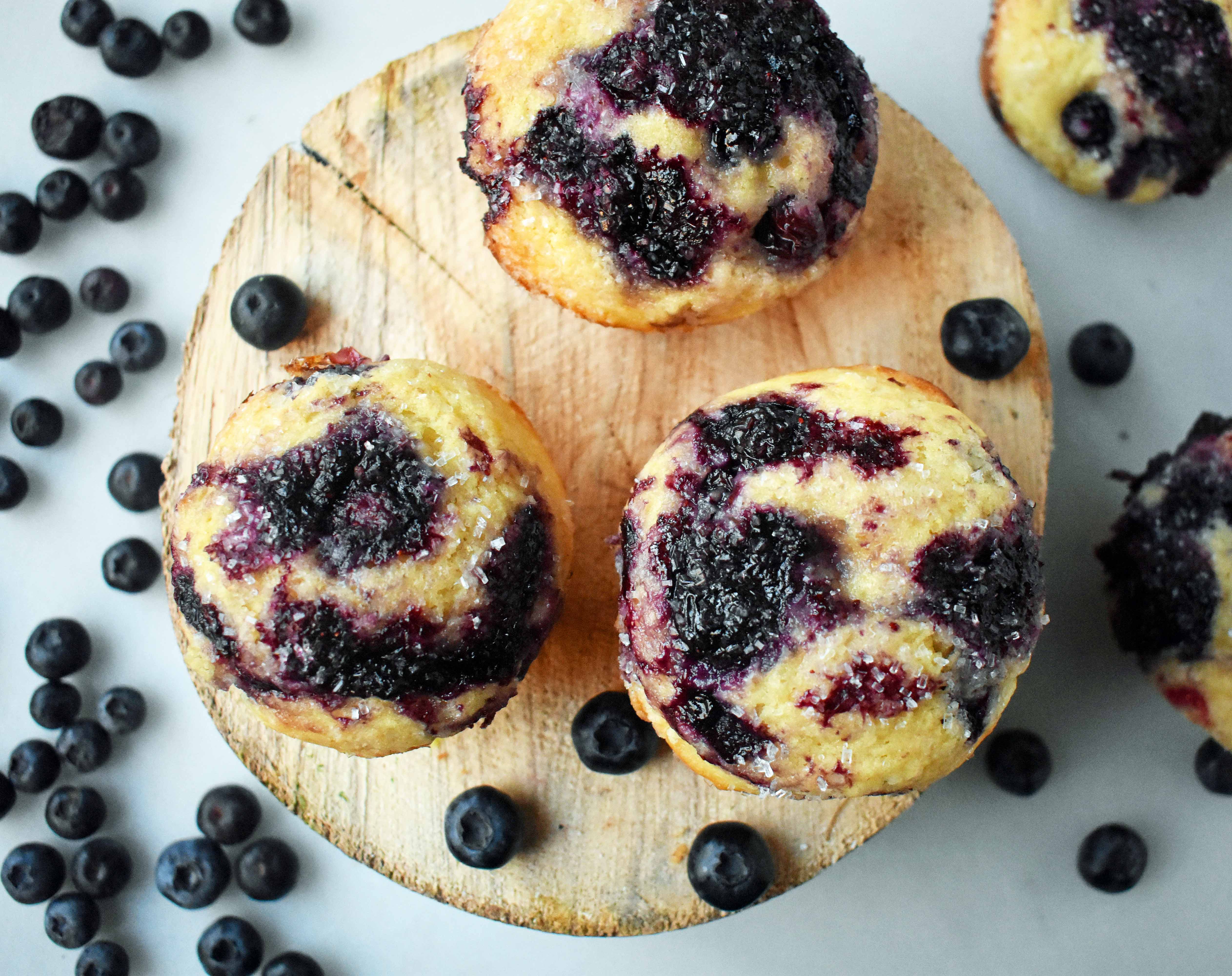 My husband knows that I love a good challenge. He said that since our kitchen is filled with blueberries, it's time to create the ultimate blueberry muffin recipe.
After much experimentation, I found what could be considered the very best blueberry muffins. The key is a combination of both butter and oil. The butter gives the muffin a rich flavor and the oil makes the crumb nice and moist. Buttermilk is a game changer as it creates a tender blueberry muffin. Baking powder gives it a nice rise.
America's Test Kitchen cooked down half of the fresh blueberries with a little sugar. The remaining fresh blueberries are folded into the batter. This evenly distributed the blueberry flavor throughout the muffin, as blueberries have a tendency to sink to the bottom of the muffin. A generous sprinkling of coarse turbinado or sparkling sugar on the top gives it a nice crunch. Wilton White Sparkling Sugar
The batter is scooped high into prepared muffin pans and baked until nice and golden brown. Serve with sweet salted butter and you have the best blueberry muffins. We place these blueberry muffins in Ziploc freezer bags and place in the freezer. My kids have a super quick breakfast or can place them in their lunch box. My favorite nonstick muffins pans are from these two brands -- Wilton Nonstick 12-Cup Muffin Pan and USA Bakeware Cupcake and Muffin Pan, 12 Well
Happy Baking, my friends! xo